How to make a quick easy stir fry
This is a super quick tasty stir fry which works well with any vegetables you have left in the fridge. It takes 20 mins which is brilliant after a long day at work with 2 kids to feed! Enjoy 😀
7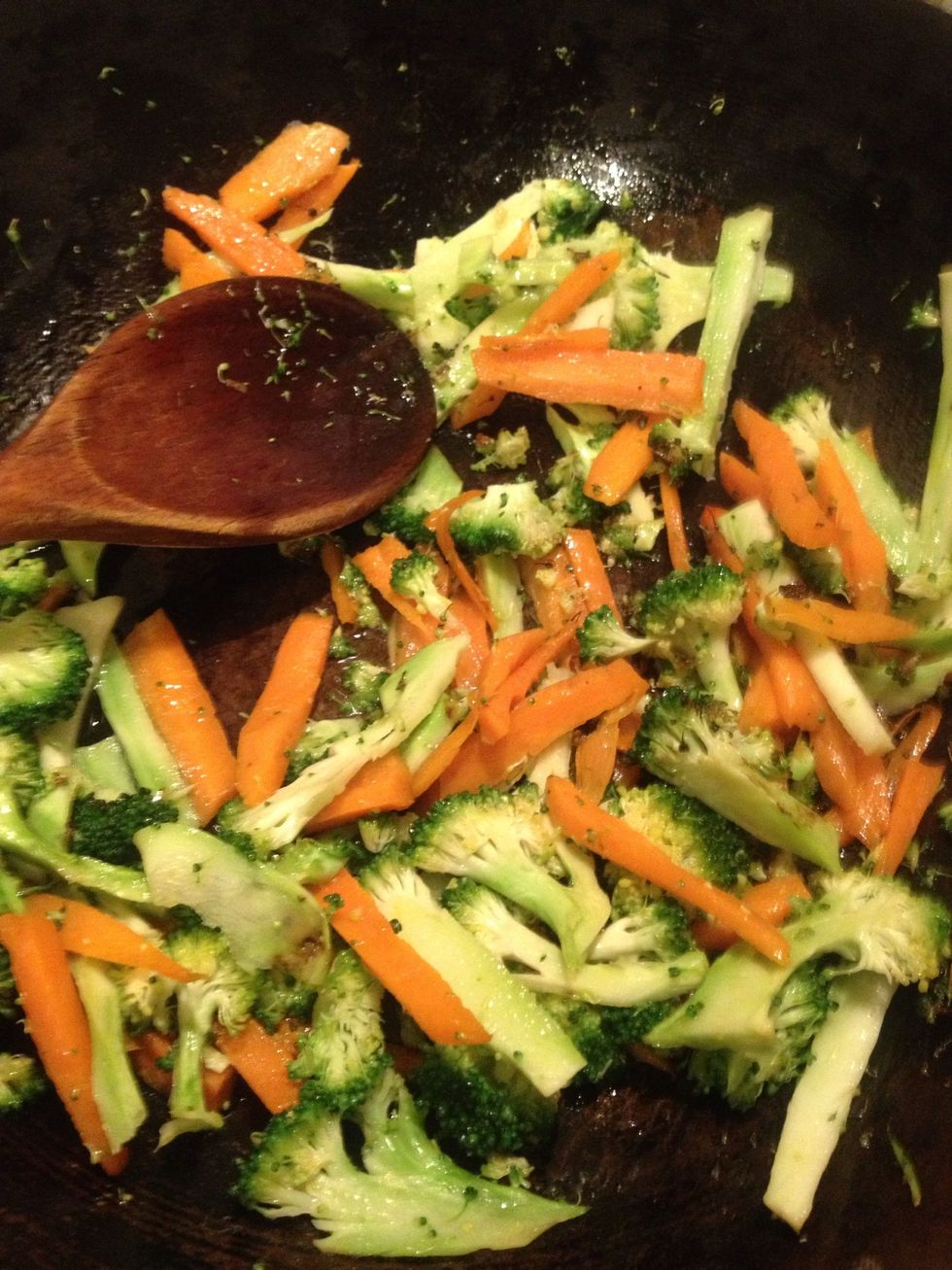 Chop in thin strips carrots and broccoli. Heat a little oil in the pan and fry the vegetables. I prefer to cook on a medium heat and let the veg soften a little.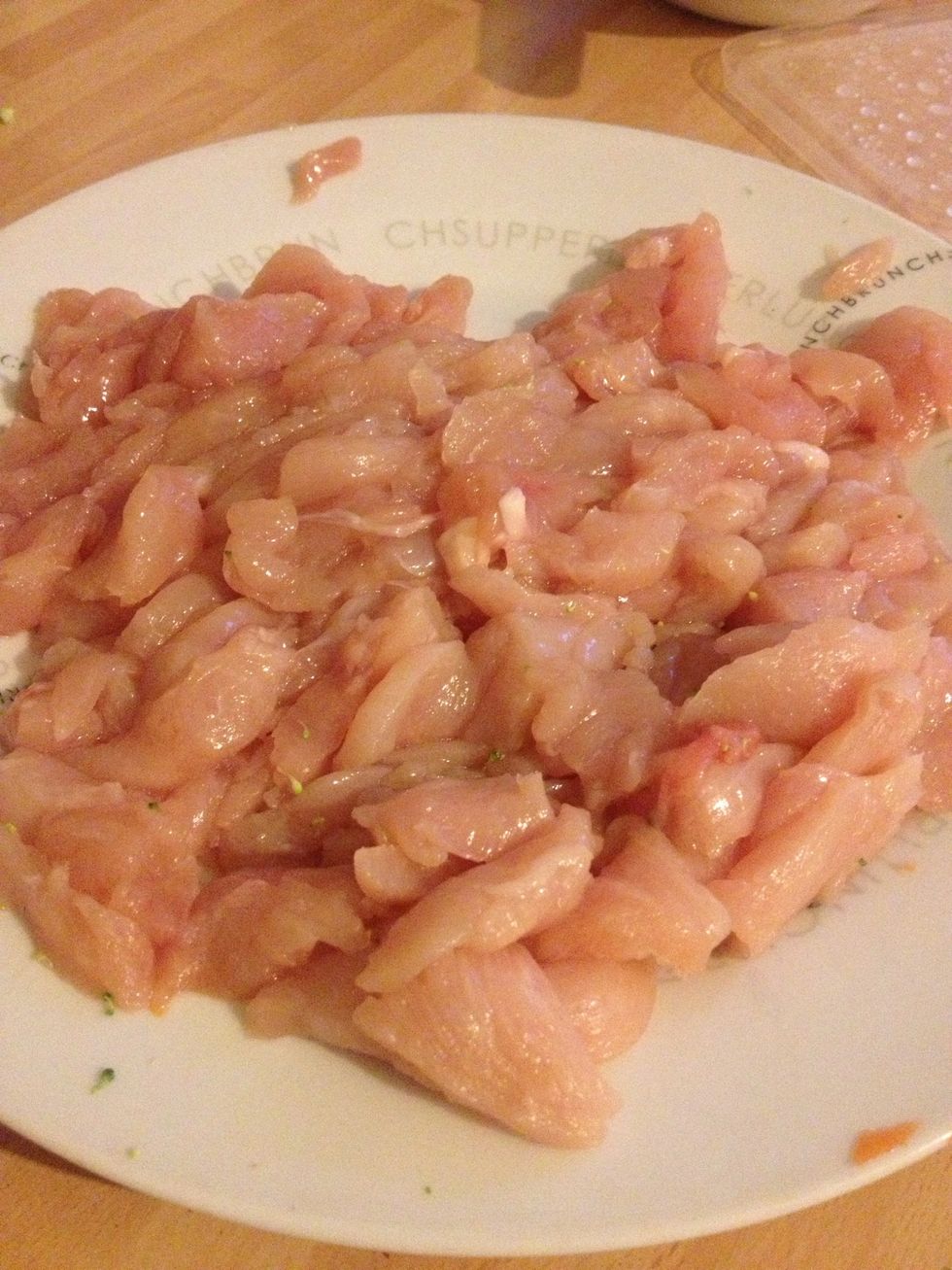 Finely chop the chicken so it's ready to go in the wok.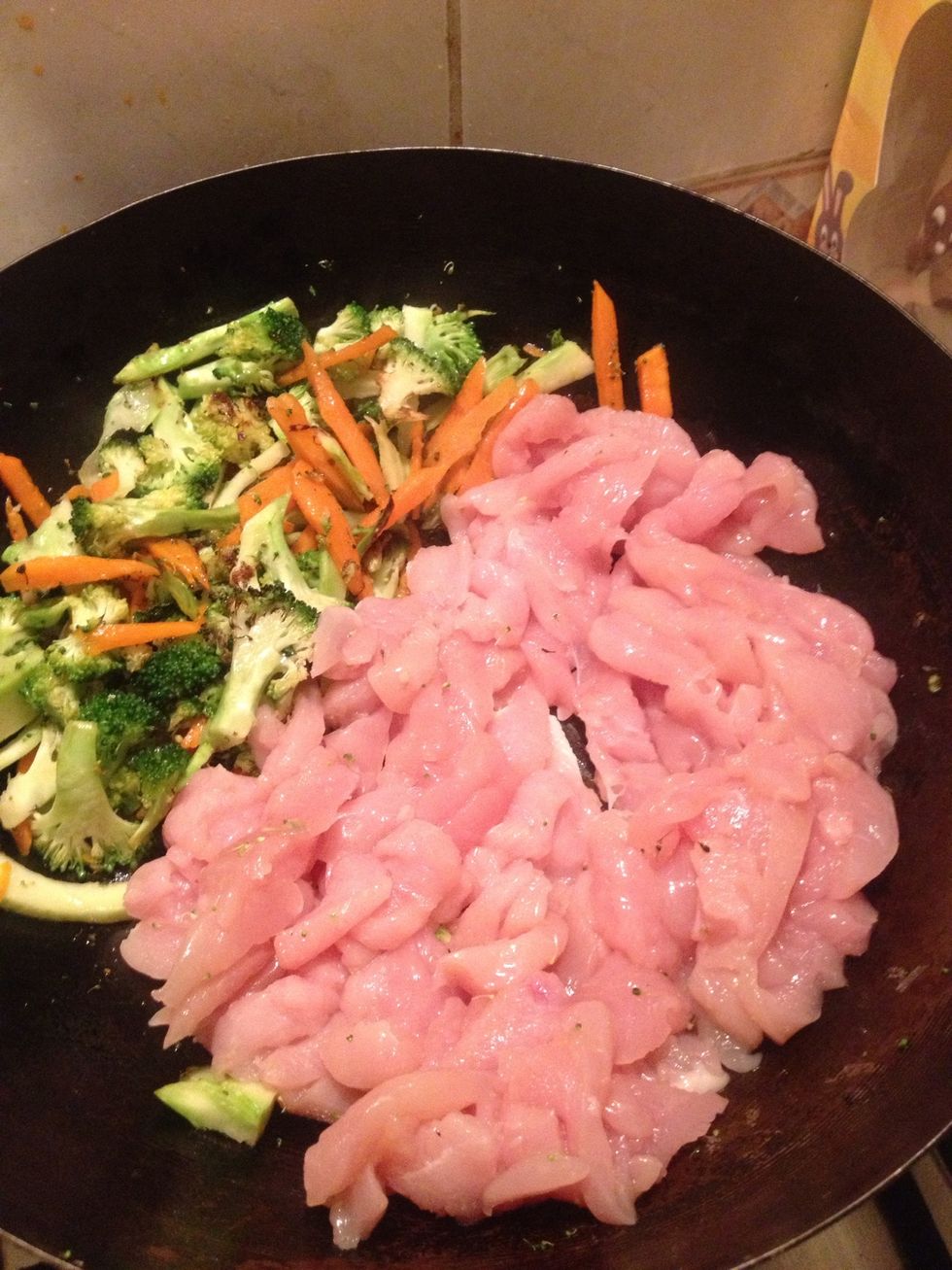 Once the veg has soften fry the chicken.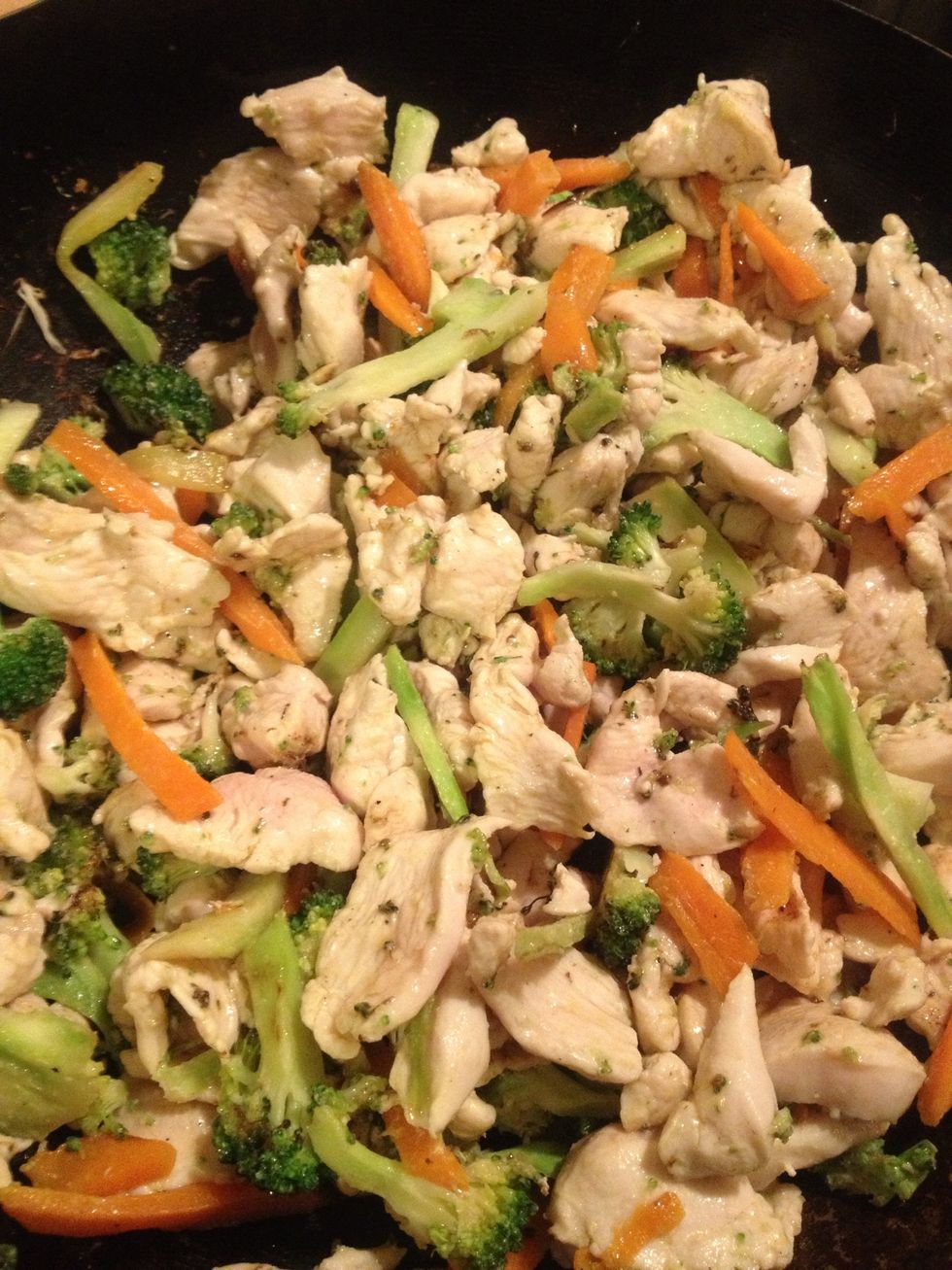 How it looks so far.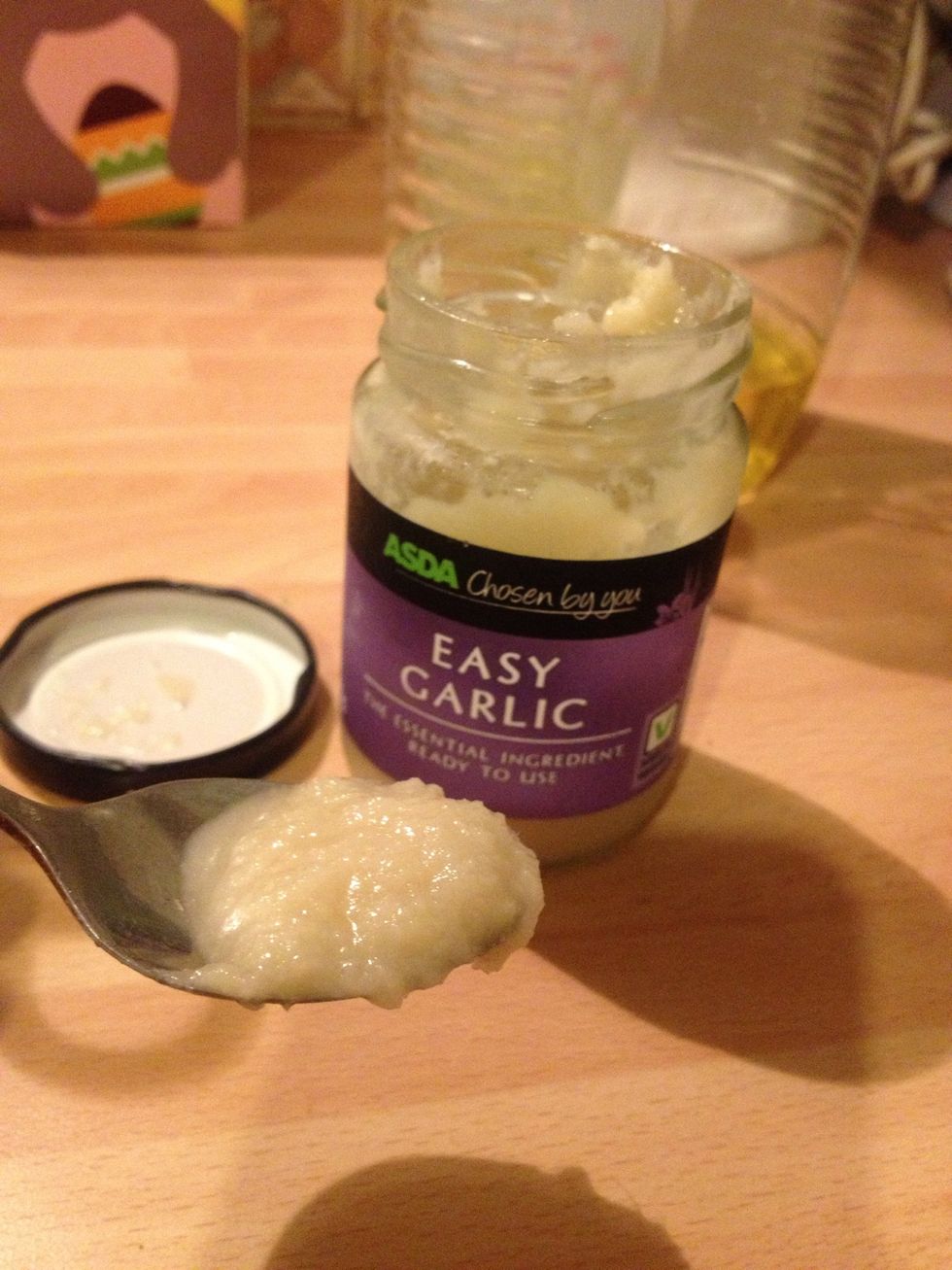 Put in either a couple of finely chopped cloves or my cheat which is easy garlic.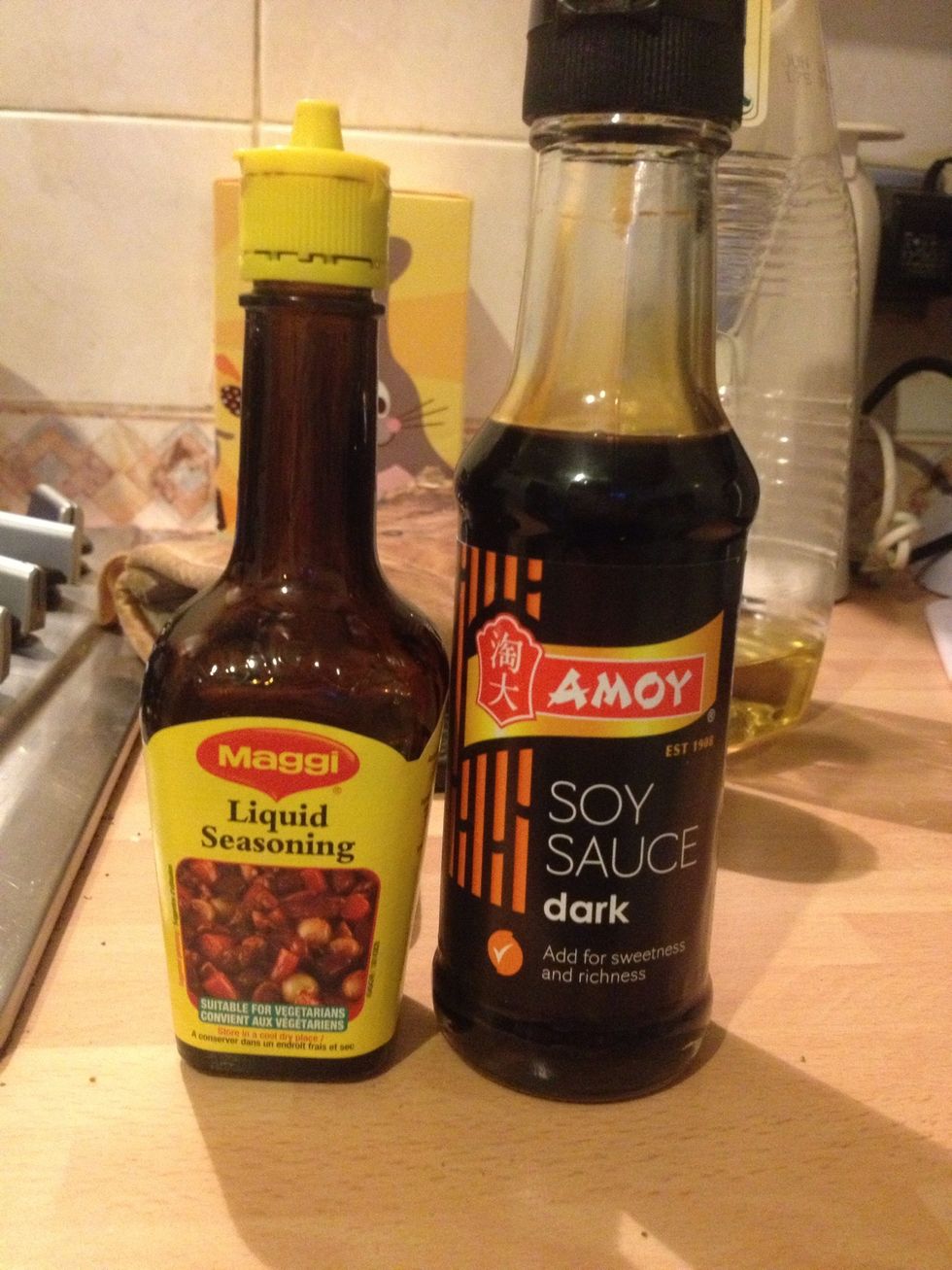 I love using these two together, adds great flavour to the stir fry.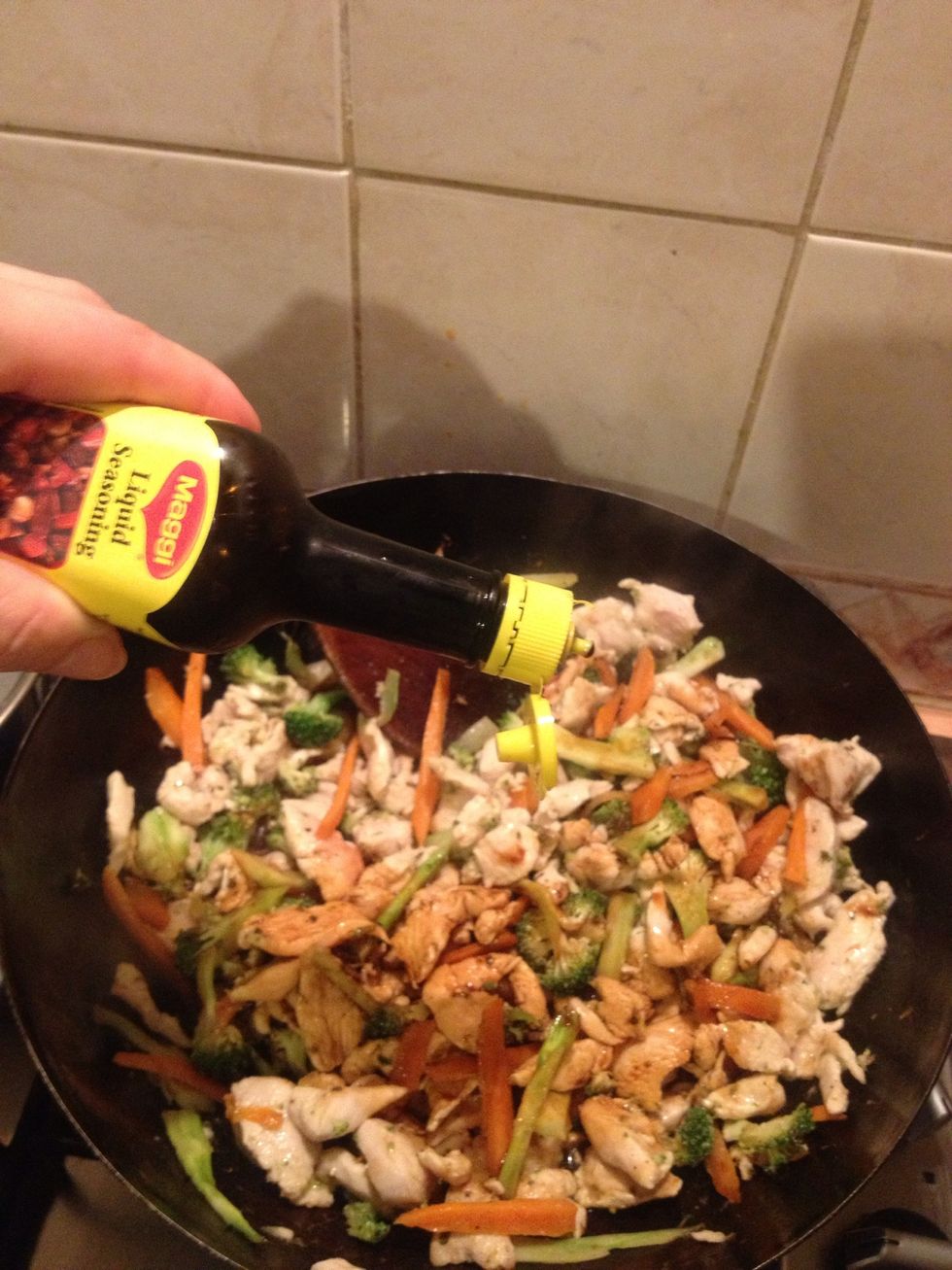 A teaspoon of the liquid seasoning and a couple of tablespoons of soy sauce as a guide. I like to add accordingly until it tastes right.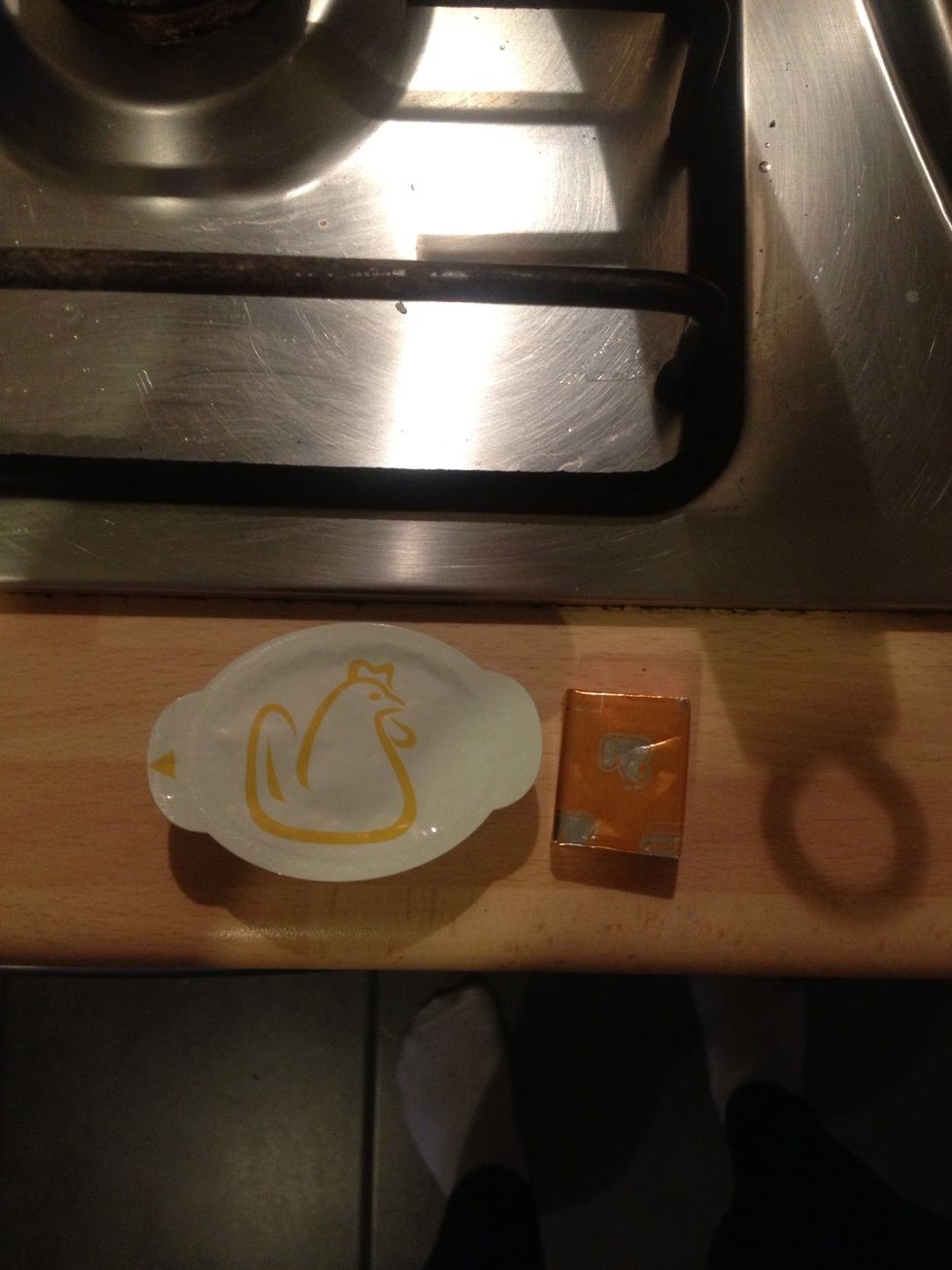 At this point I add in chicken stock. Cube works well melted into a small amount of hot water but I like to use the liquid stock on the left.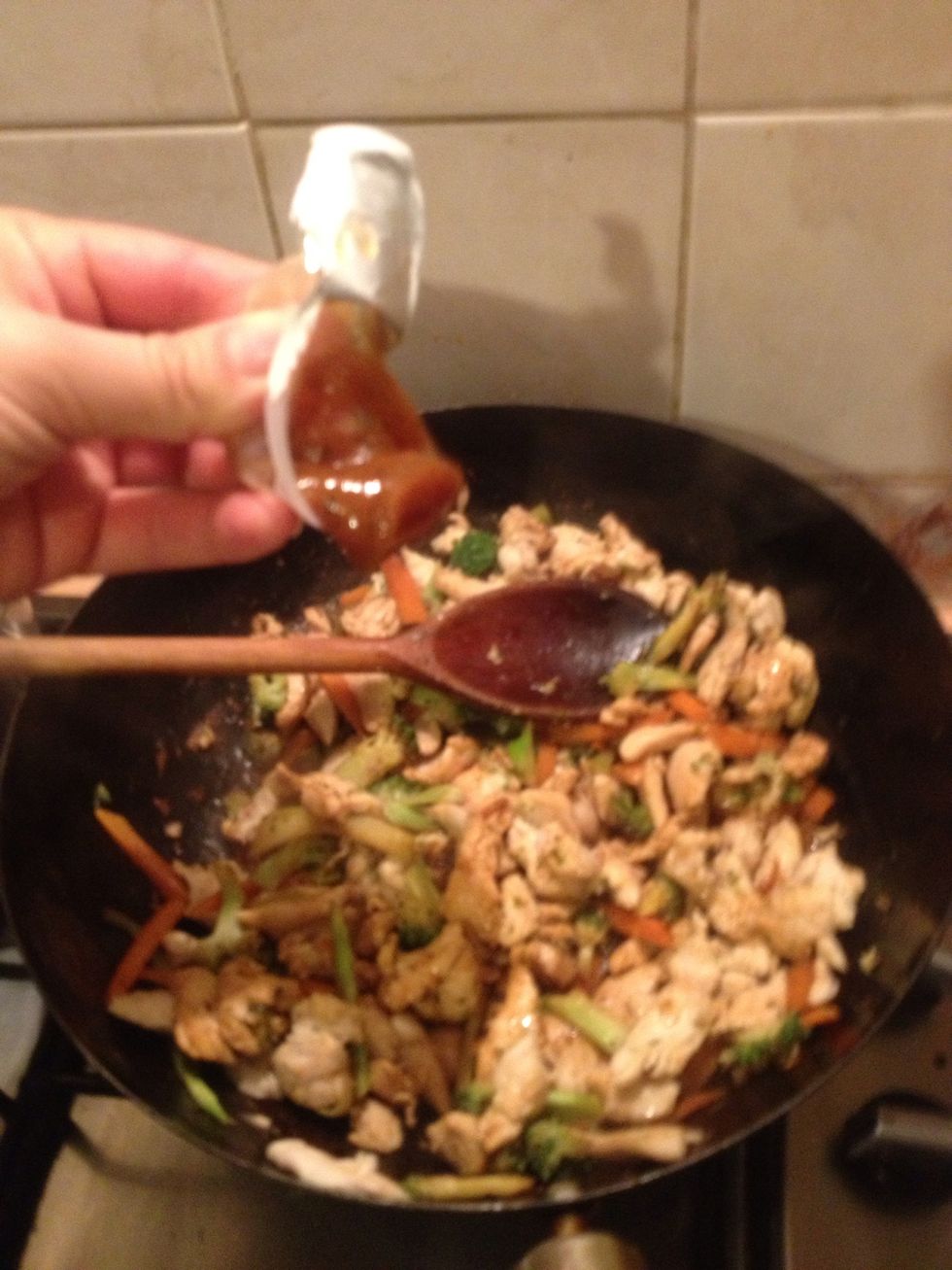 In the liquid stock goes. I add about 30ml of water to create a little sauce for the stir fry.
Whilst the stir fry is going I've got a pot of egg noodles boiling away, it takes about 5 mins to boil.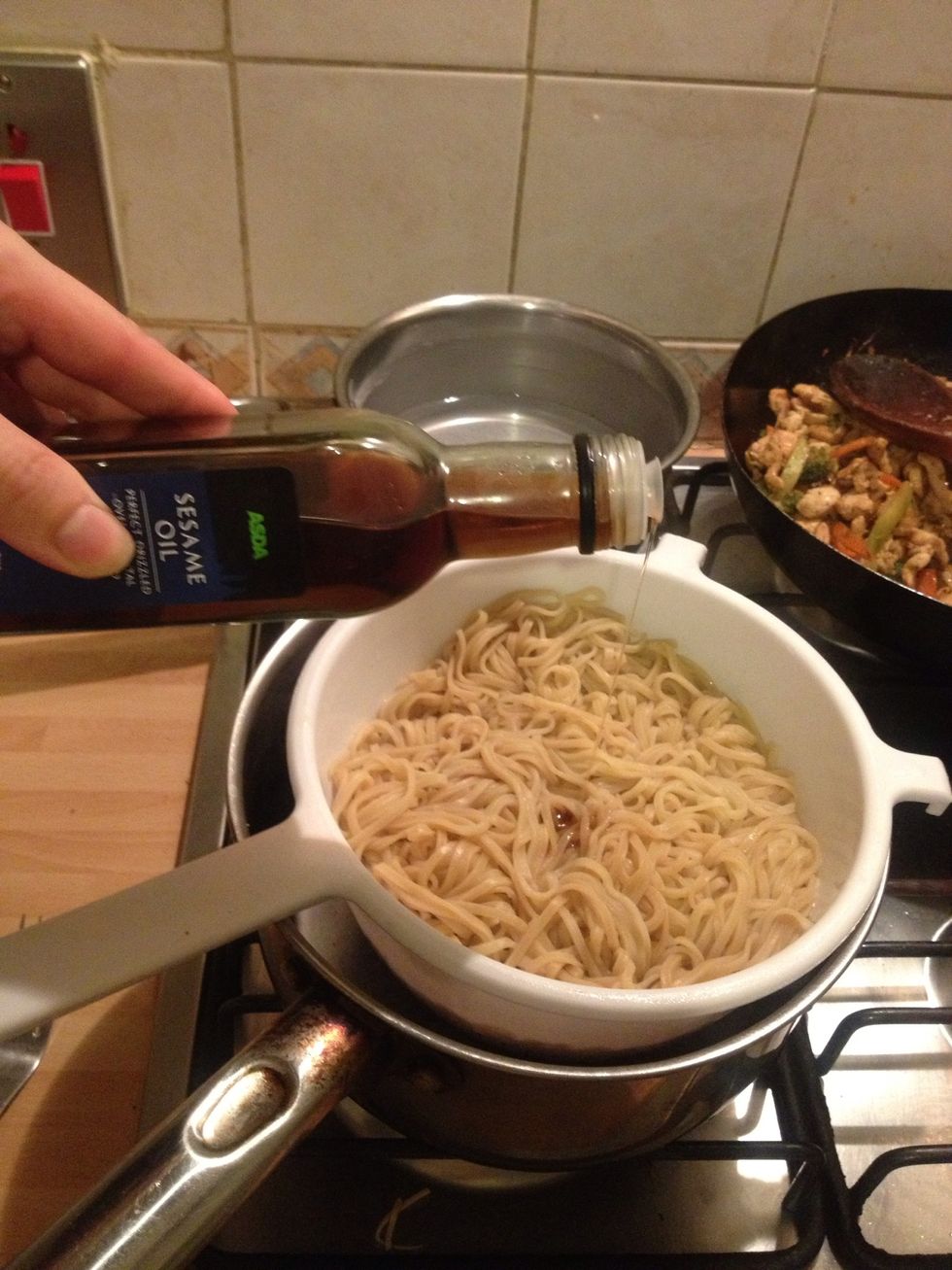 Once the egg noodles are cooked and drained I add a little sesame oil so the noodles don't stick together and adds great flavour.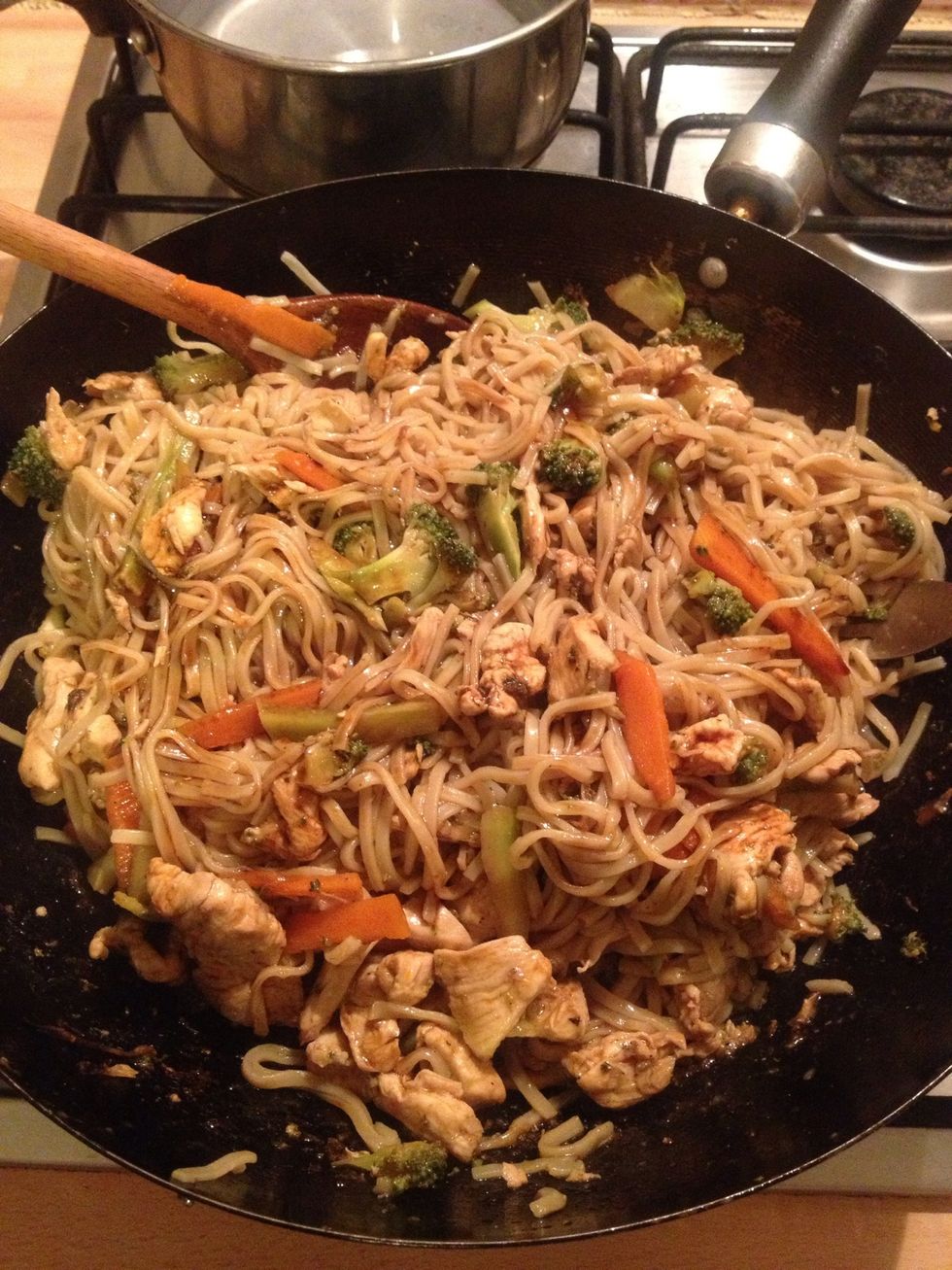 Now stir in the noodles with the stir fry work the ingredients and flavours together.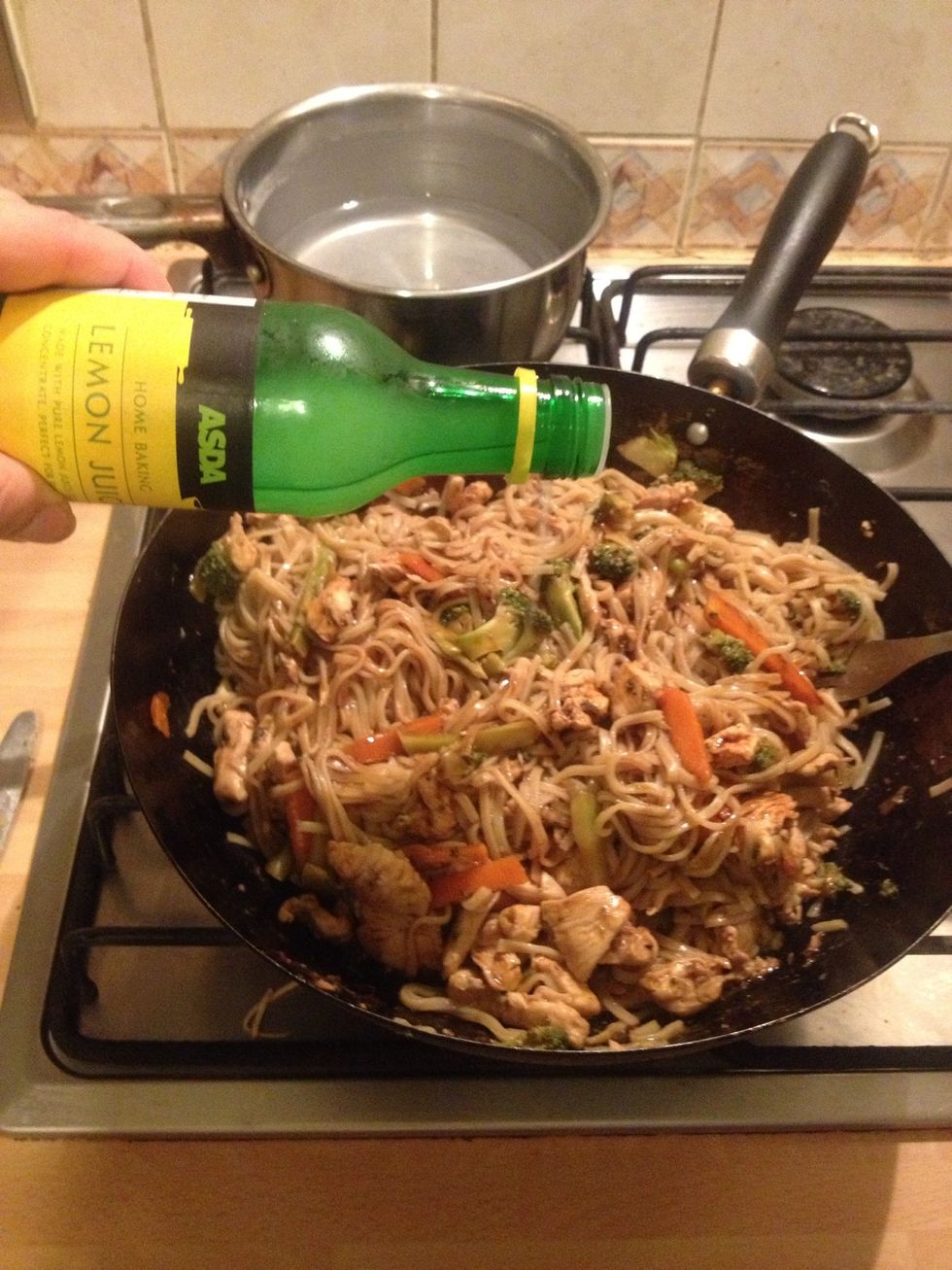 For extra flavour I add about a teaspoon of lemon juice (fresh or bottle), adds another dimension to it!
Serve it up hot and get stuck in! I also love to add freshly chopped chillies and some coriander too. What's great about this dish is you can throw in peppers, mushrooms, almost anything! Enjoy 😄
Check out my other guides! - Jamaican style chicken curry - chocolate soufflé - applying makeup without foundation Thanks! 😊
Dried egg noodles (3-4 blocks)
2 chicken breasts
Good handful of broccoli
1 carrot
1/2 teaspoon of garlic or 2-3 cloves fresh
A little sesame oil
A little cooking oil
Soy sauce
Liquid seasoning
Lemon juice
Extras.....
Peppers/mushrooms/fresh chillies/coriander