There's no reason to pay big dollars for the toys offered for your kitty to scratch! Here, I'll show you how to make your own for dirt cheap!
14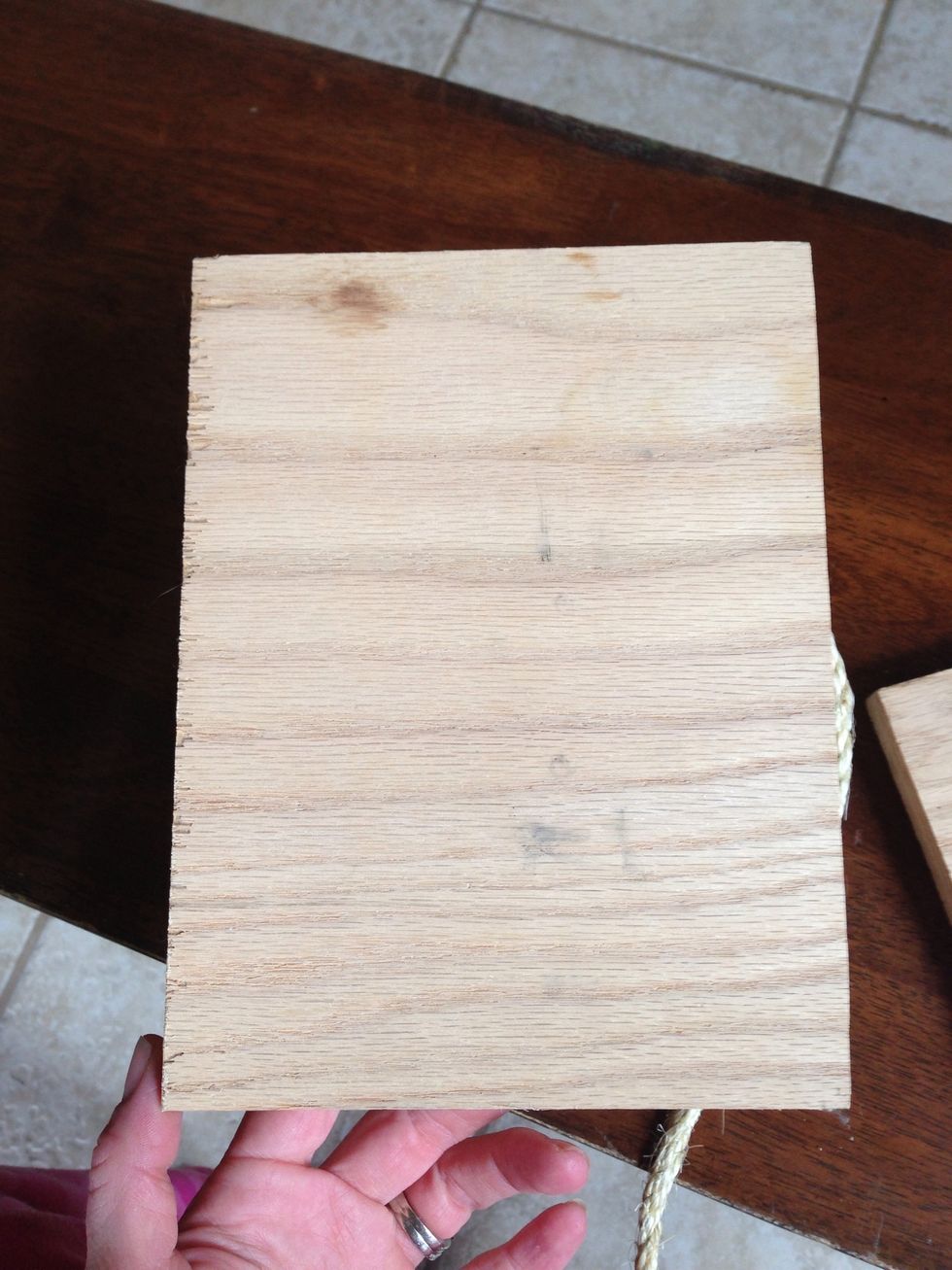 Choose the size board you want your scratcher to be. This is a scrap I had in the garage.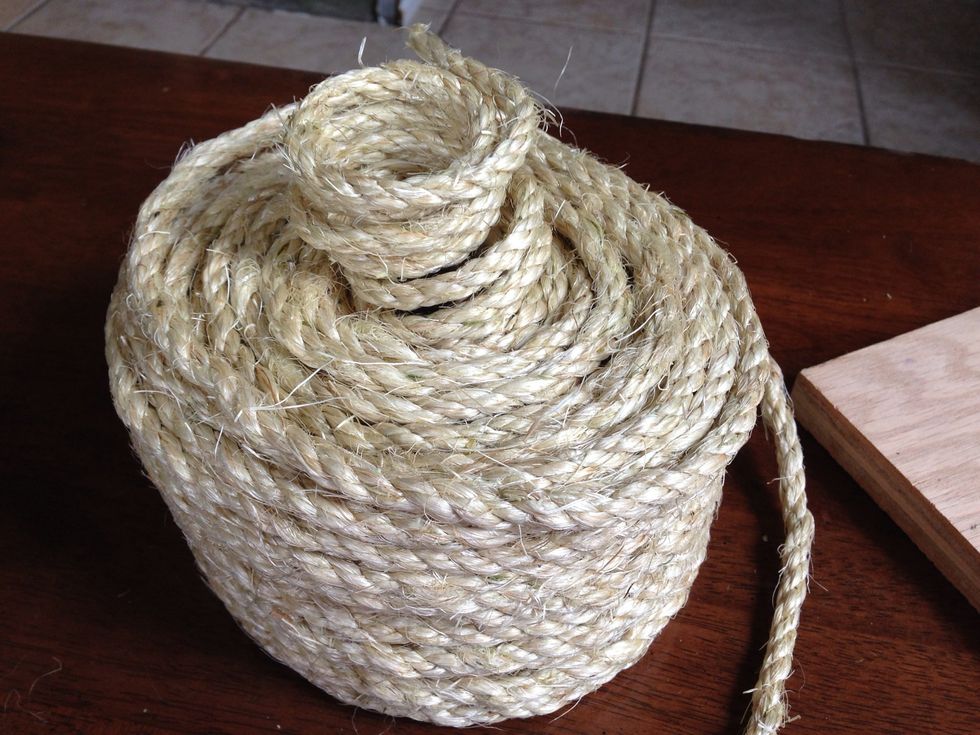 This is a ginormous roll of sisal. It can be purchased at most hardware stores. I got mine at Lowe's for like $6.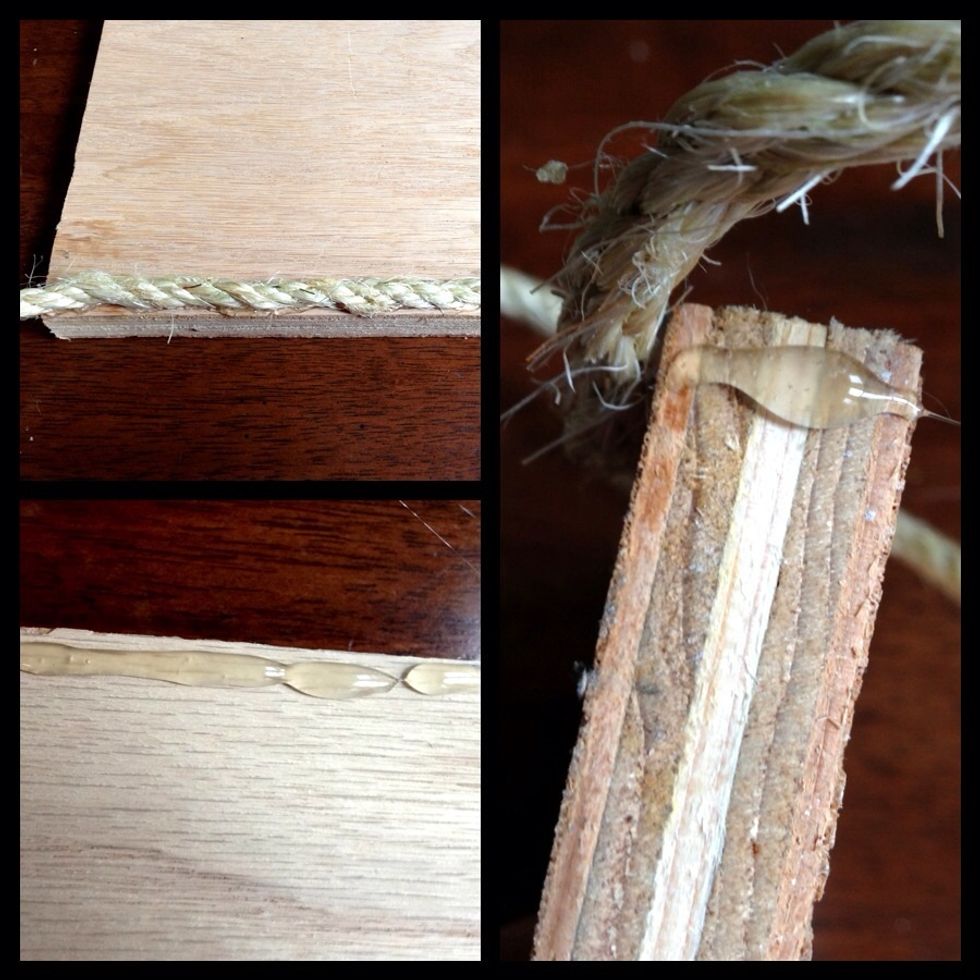 Draw a line of glue along the very bottom, pressing the sisal firmly into it for a few seconds. If you can't work quickly, draw your glue in small segments, as it dries fast.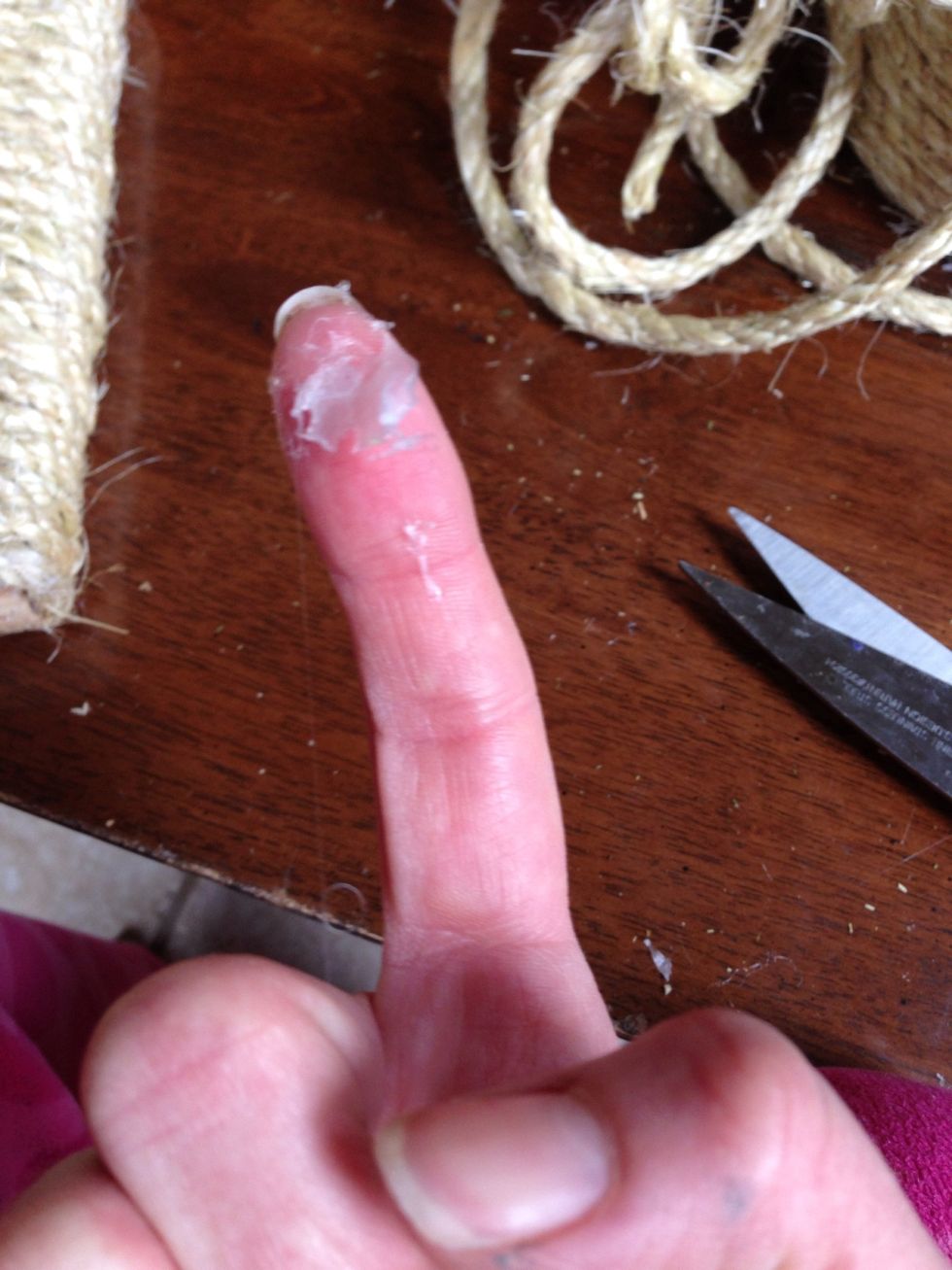 Wear gloves if you have sensitive fingers. You WILL get glue on them, and the sisal is pretty rough.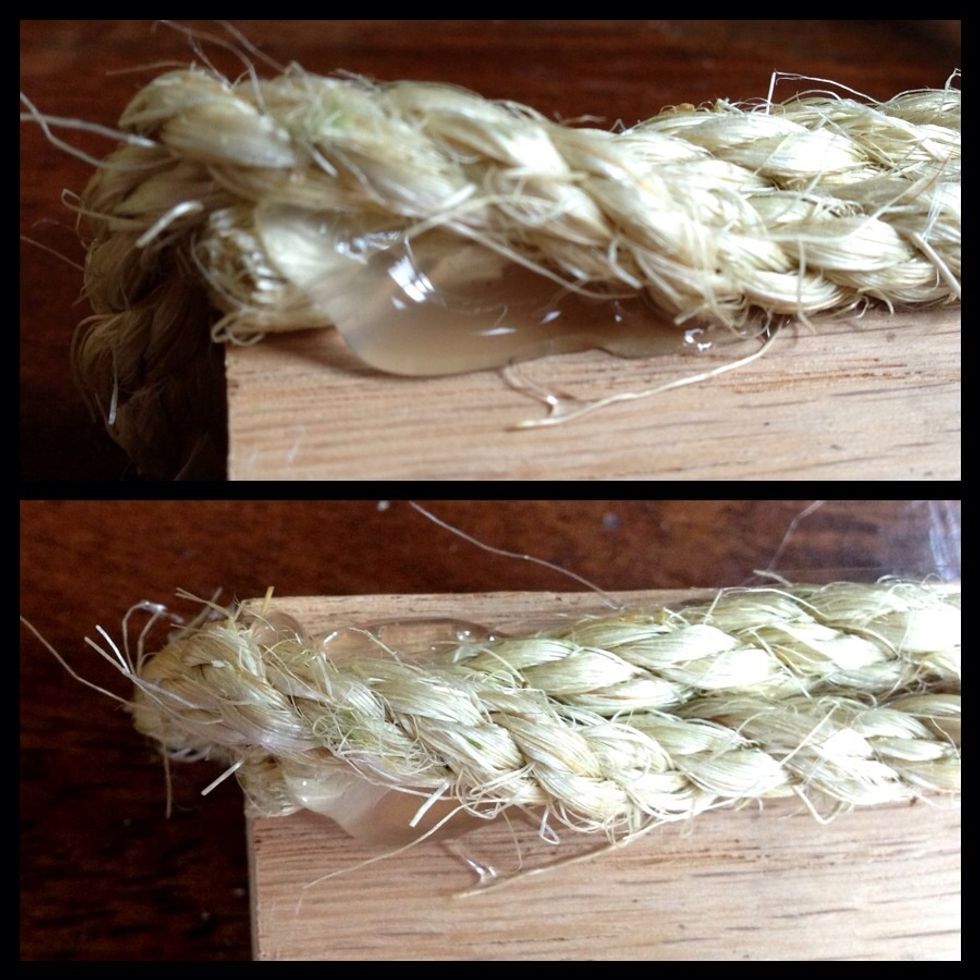 After your first go-round, make sure to tuck the end of the rope under the piece you're working with, so the cats don't get ahold of it & undo all your hard work.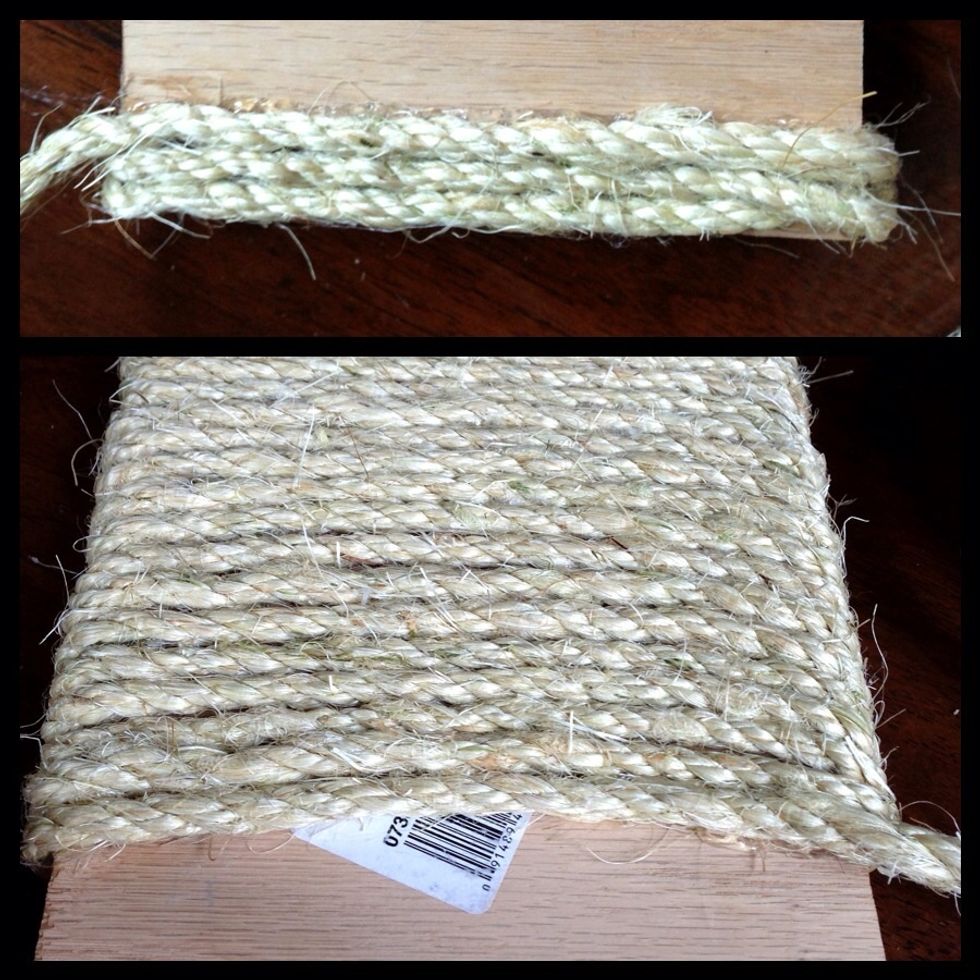 Wrap. And wrap. And wrap. You could also rap, it may make the task go by faster. If you do, record yourself and throw it on YouTube for the rest of us to enjoy.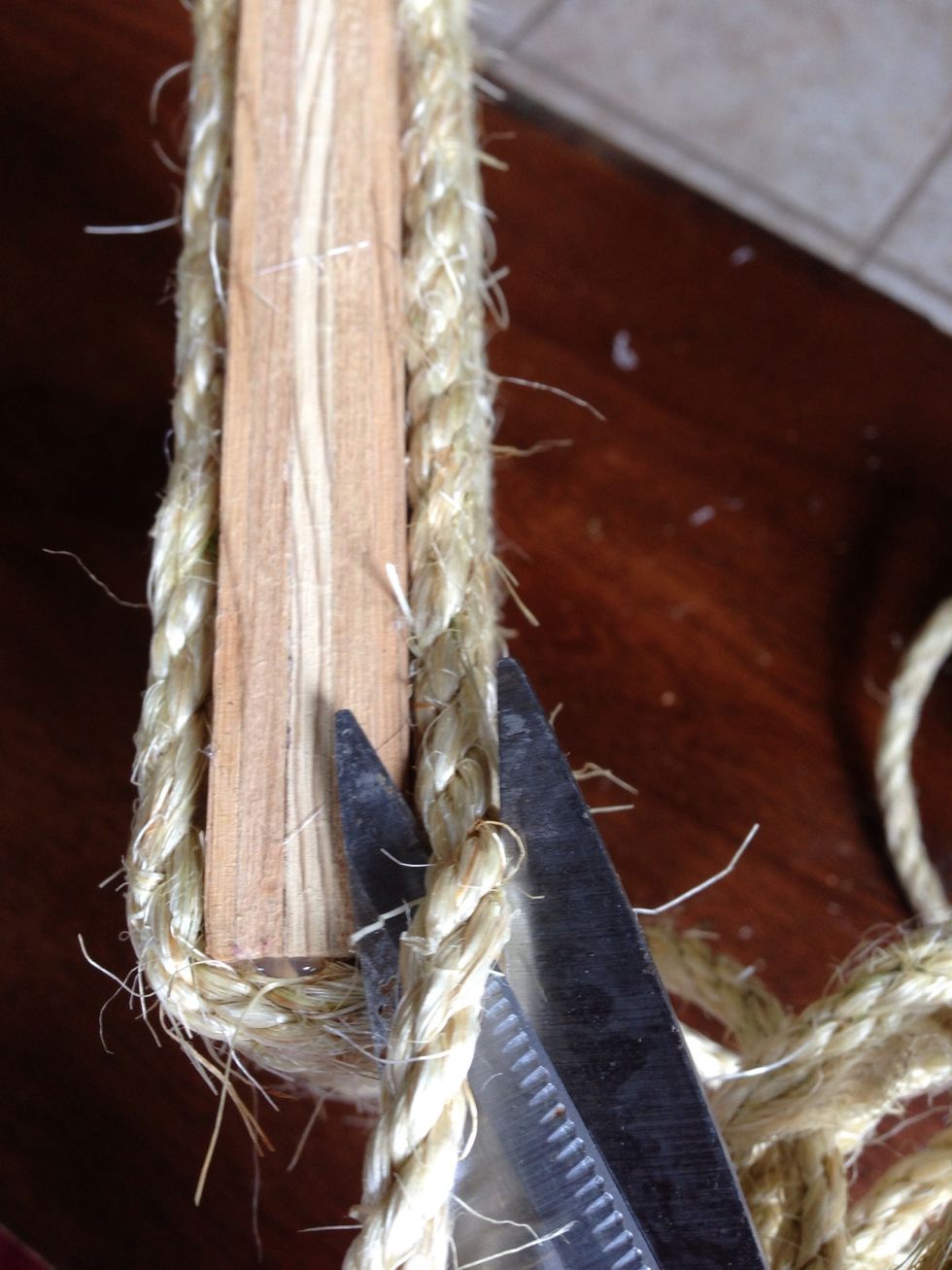 Trim the end off at an angle when you're done. The key is to avoid pieces of rope sticking out.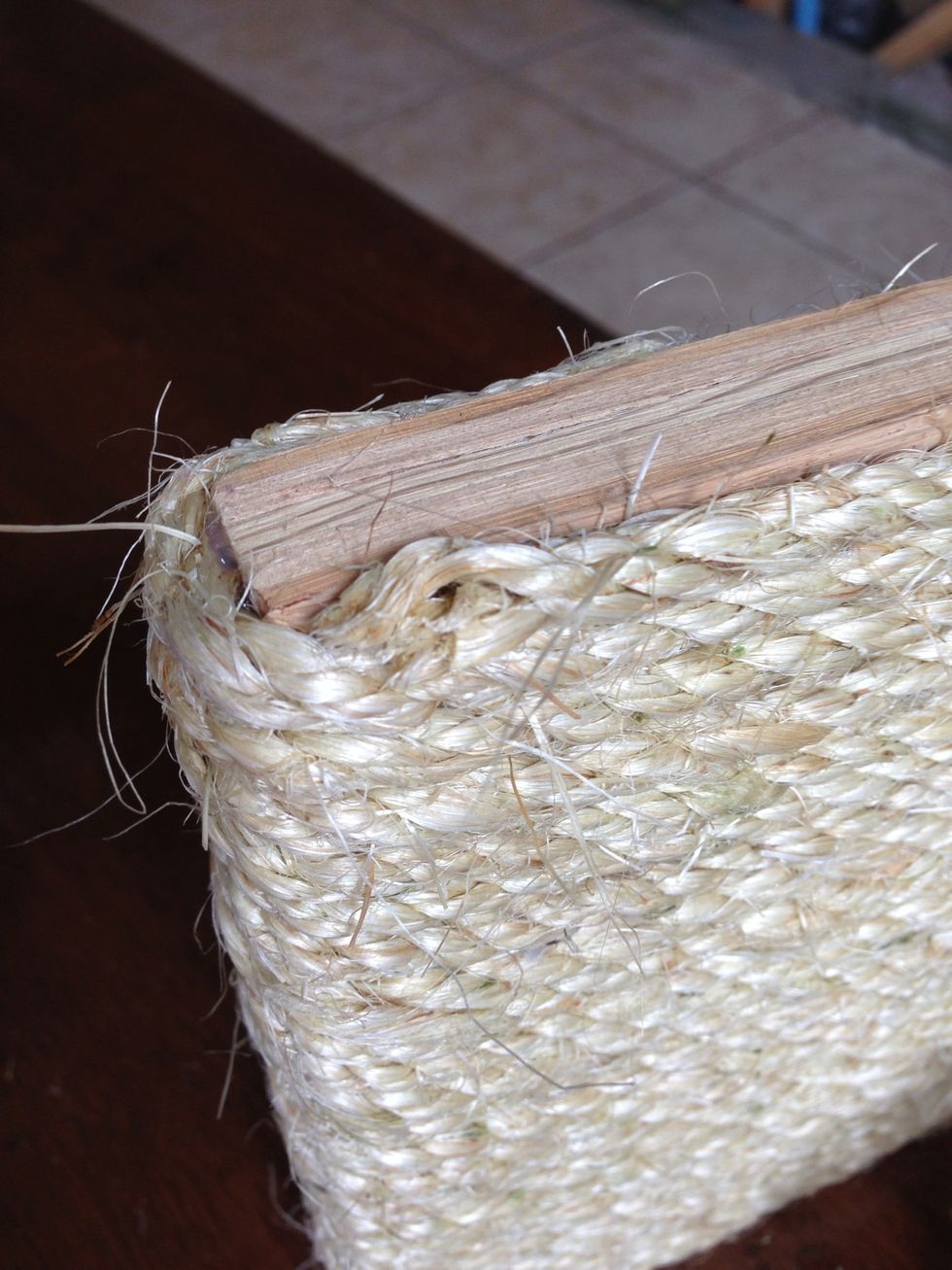 Put a blob of glue on the end of the rope you just cut, and smear it around some. You want to make sure all your loose edges are tucked away.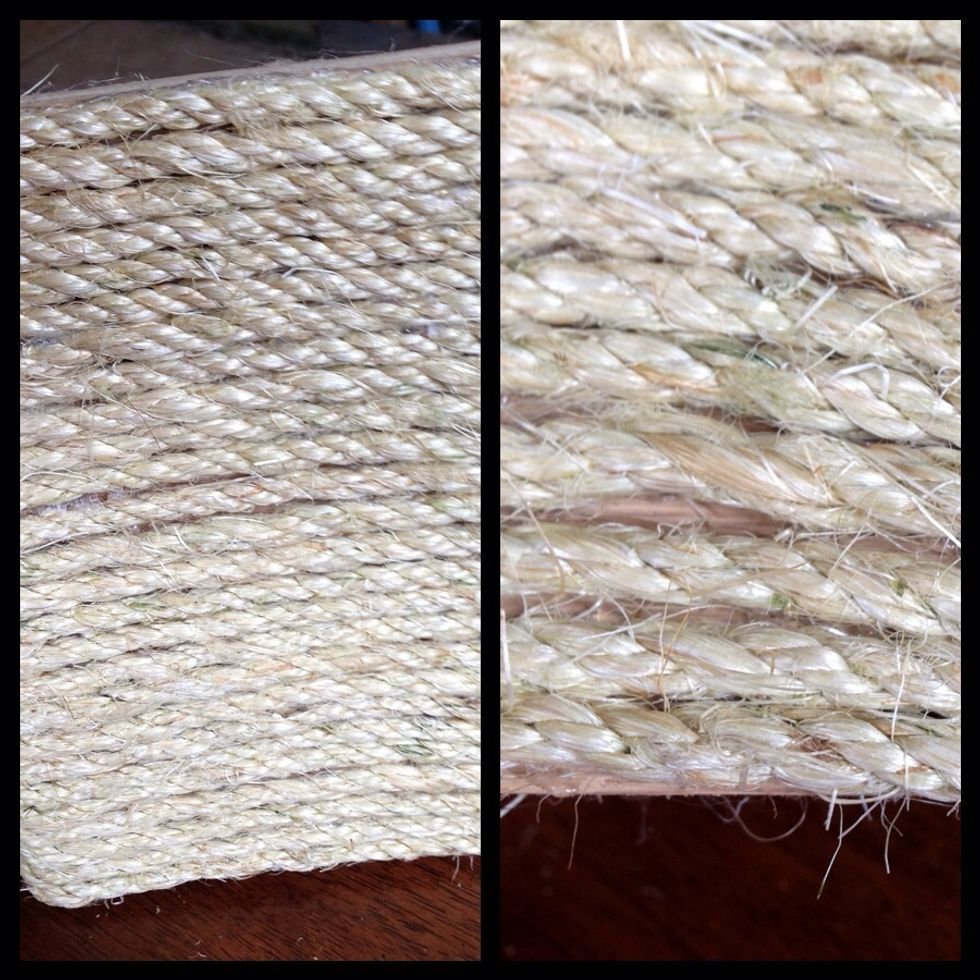 It's not perfect. There are some gaps, some weird spots. It's ok!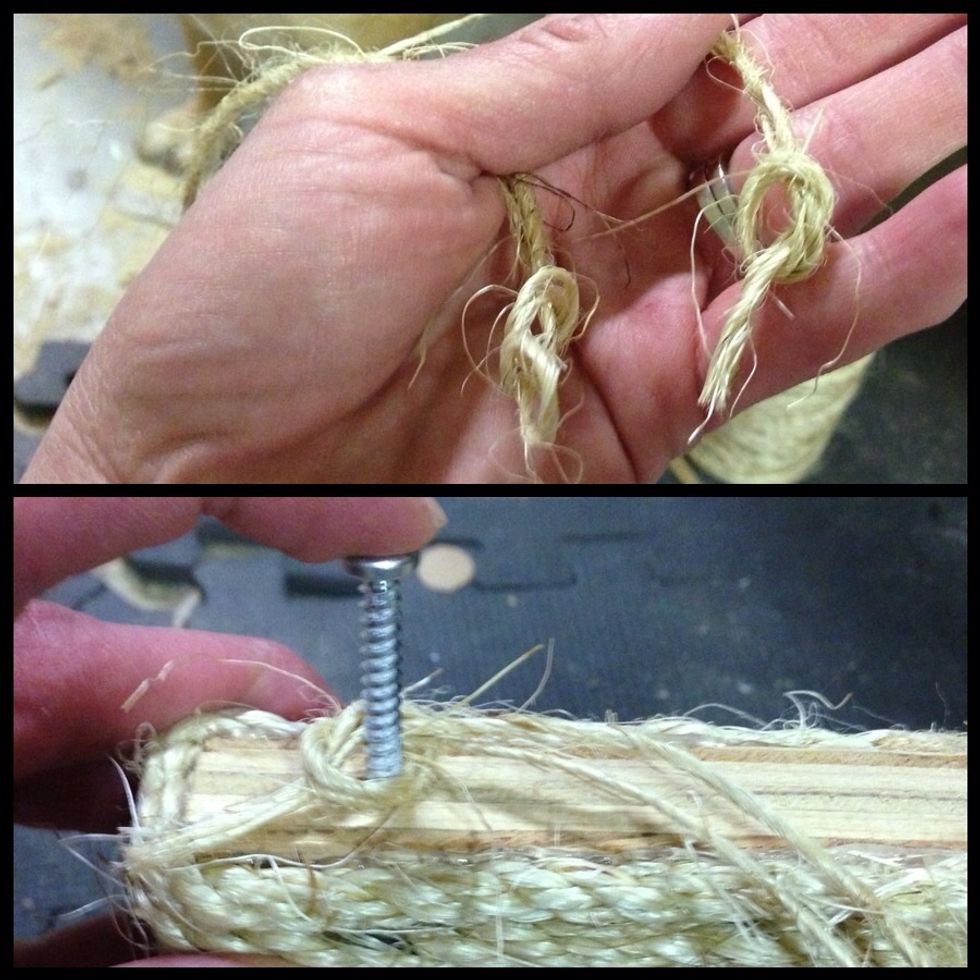 Now, to hang it! Drill appropriate size holes for your screws. I used a picture-frame type hanging method, with two screws and a long piece of sisal. Tie two loose knots at each end.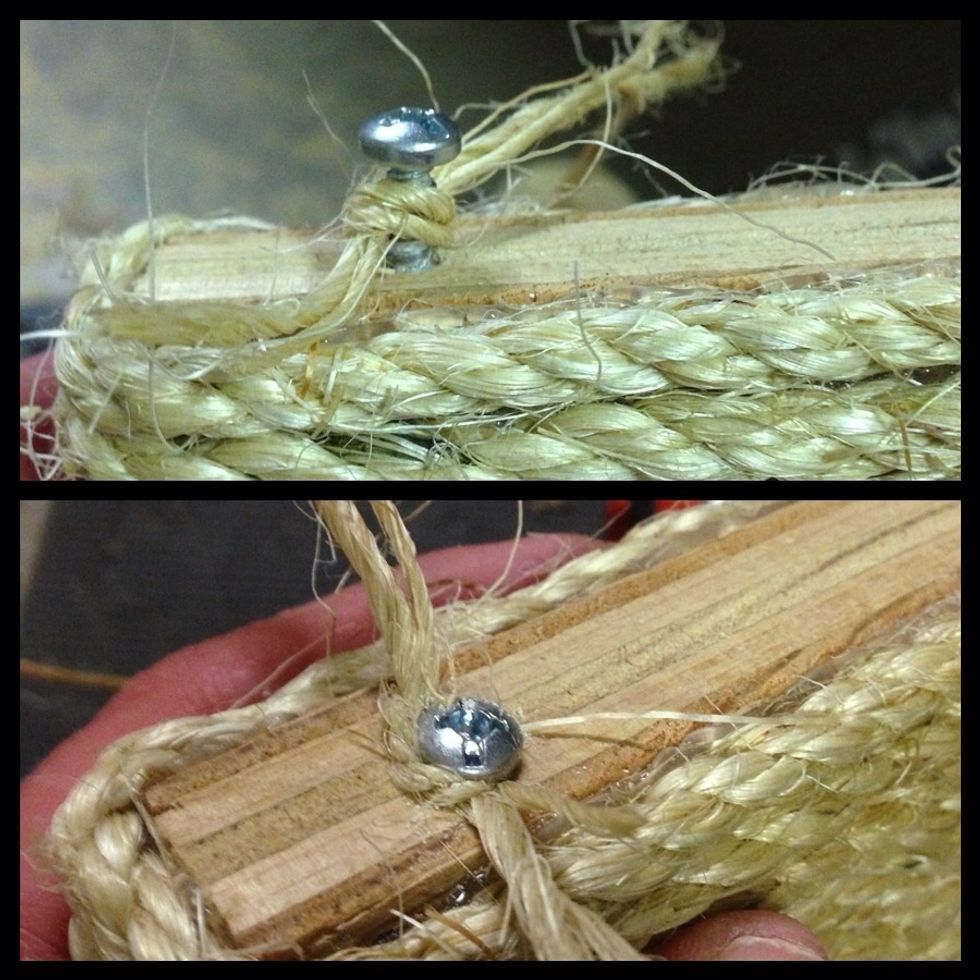 Place your screws inside the knot, then tighten the knot as much as you can. Drill the screw in, making sure your knots stay tied tightly.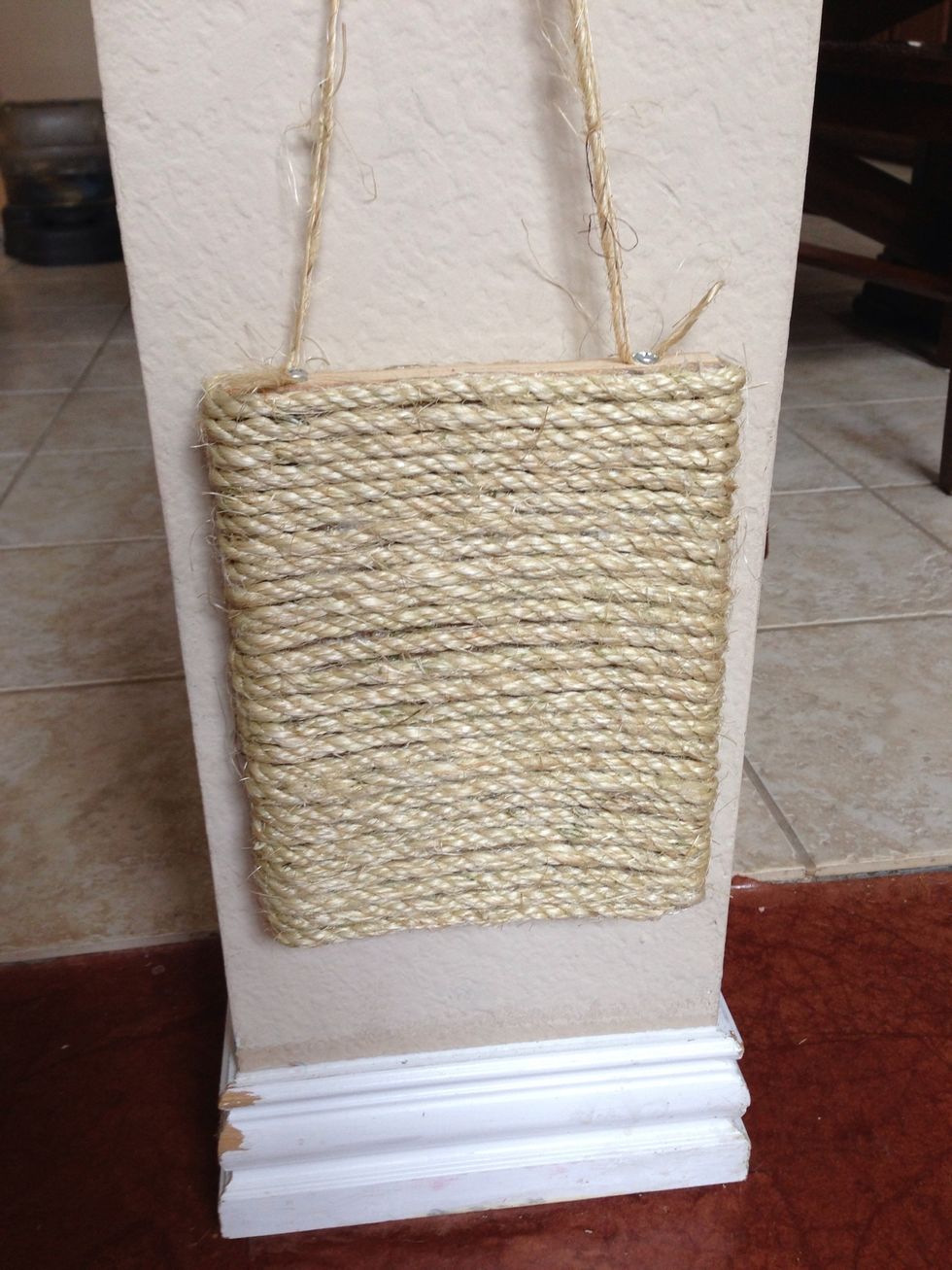 Put a screw into a stud, or use wall anchors to hang. Our cats pull pretty hard on this, so I used an anchor. Spray catnip spray, or rub some into the sisal for extra kitty love. Enjoy! 😻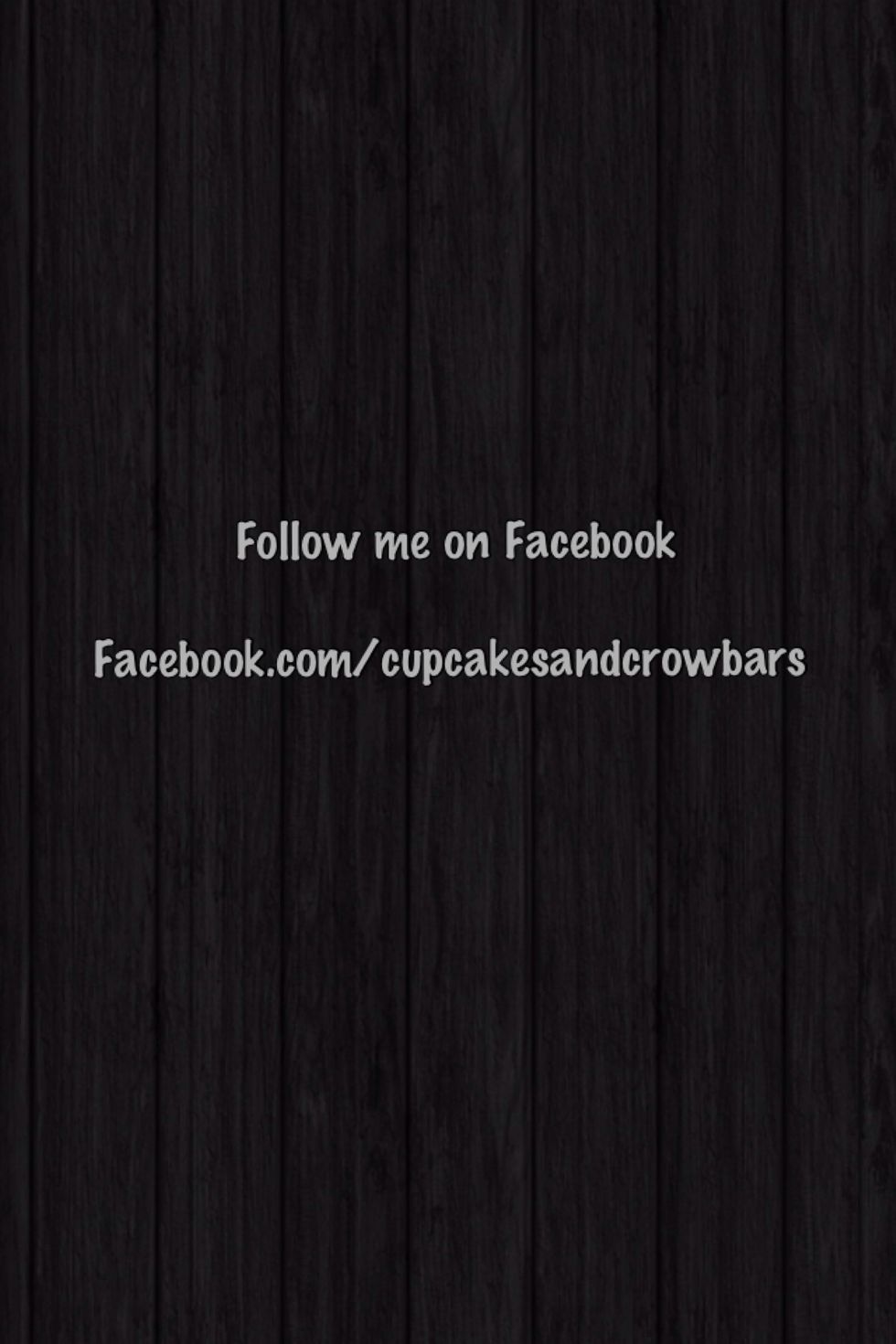 1.0 Board, your size choice
1.0 Roll sisal
2.0 Screws
Hot glue & gun
Cupcakes & Crowbars ™
Amateur chef, professional baker, blogger, photographer, & crafty person. Mom to four. I love sharing recipes & ideas!