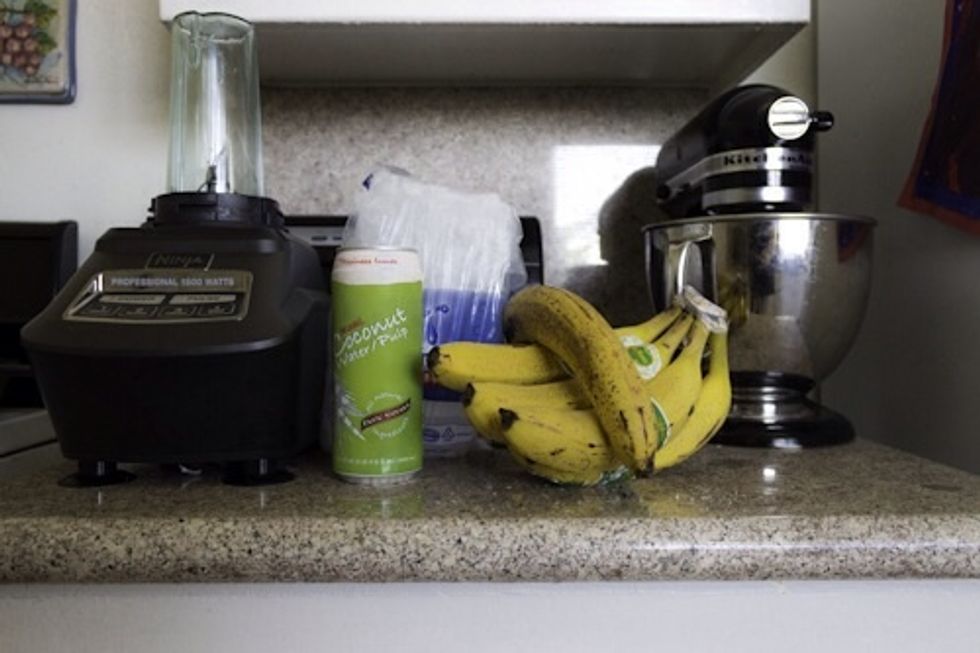 Get your supplies ready.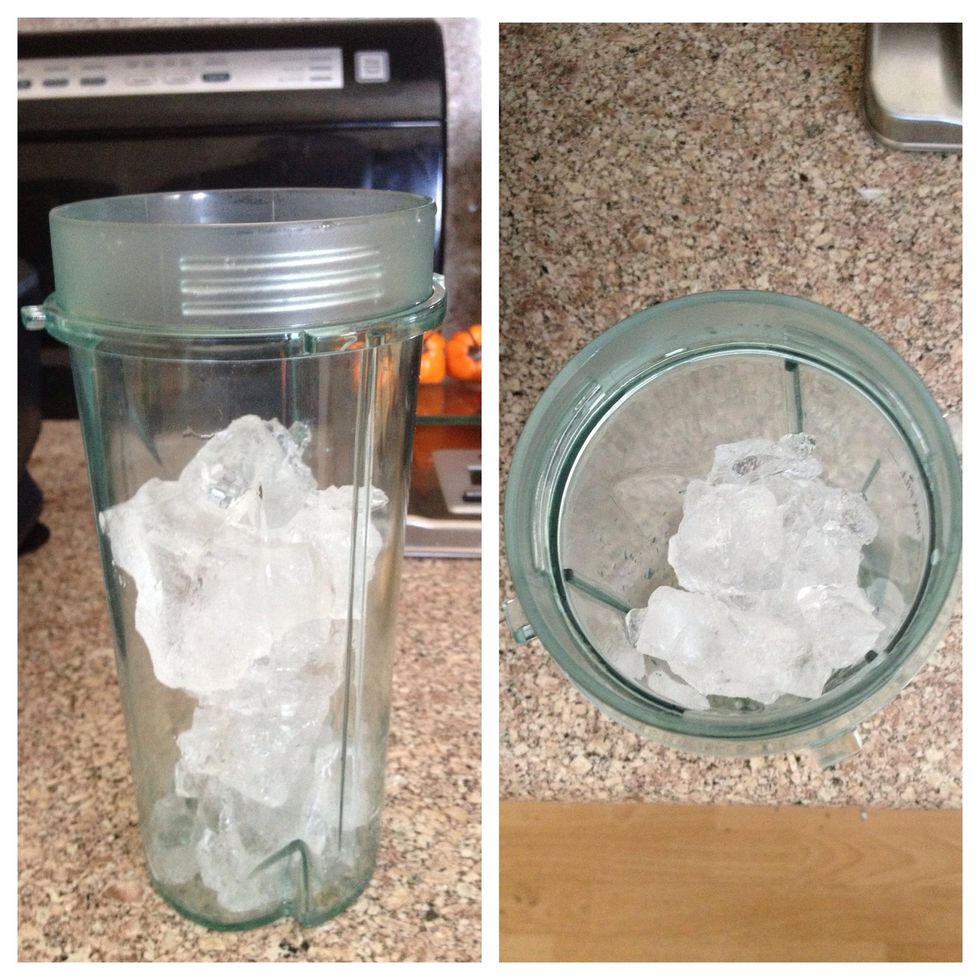 Add your ice to the cup to blend.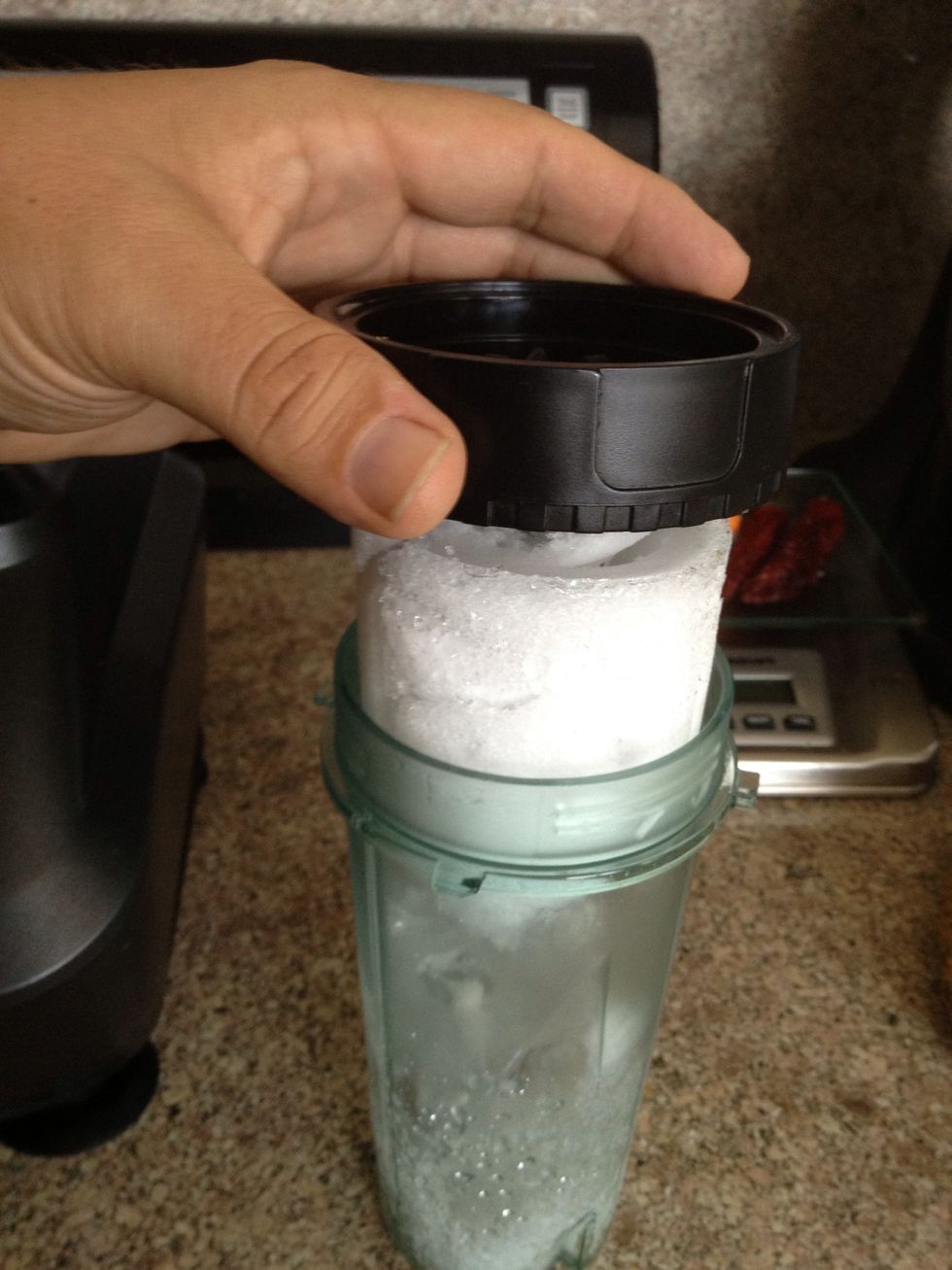 I like how the ninja makes snow.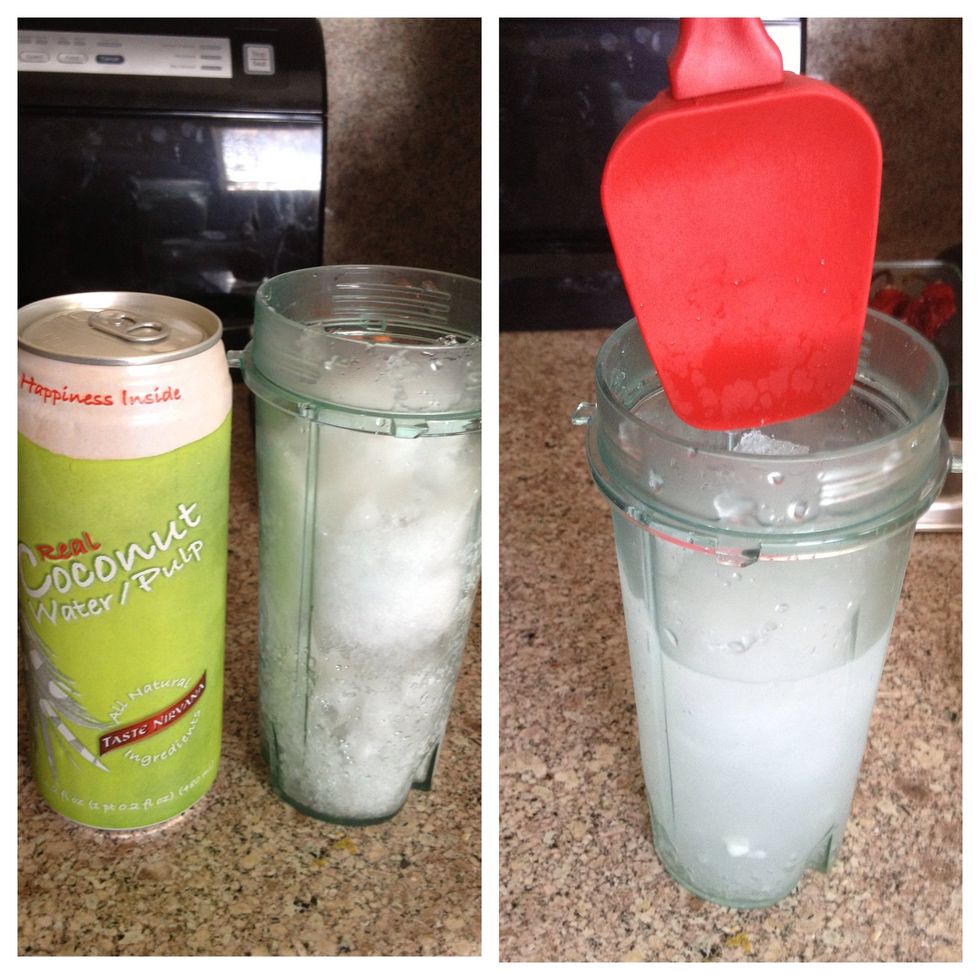 Add the coconut water (or almond milk) and add it to your ice. Pat the ice down to make room for the bananas.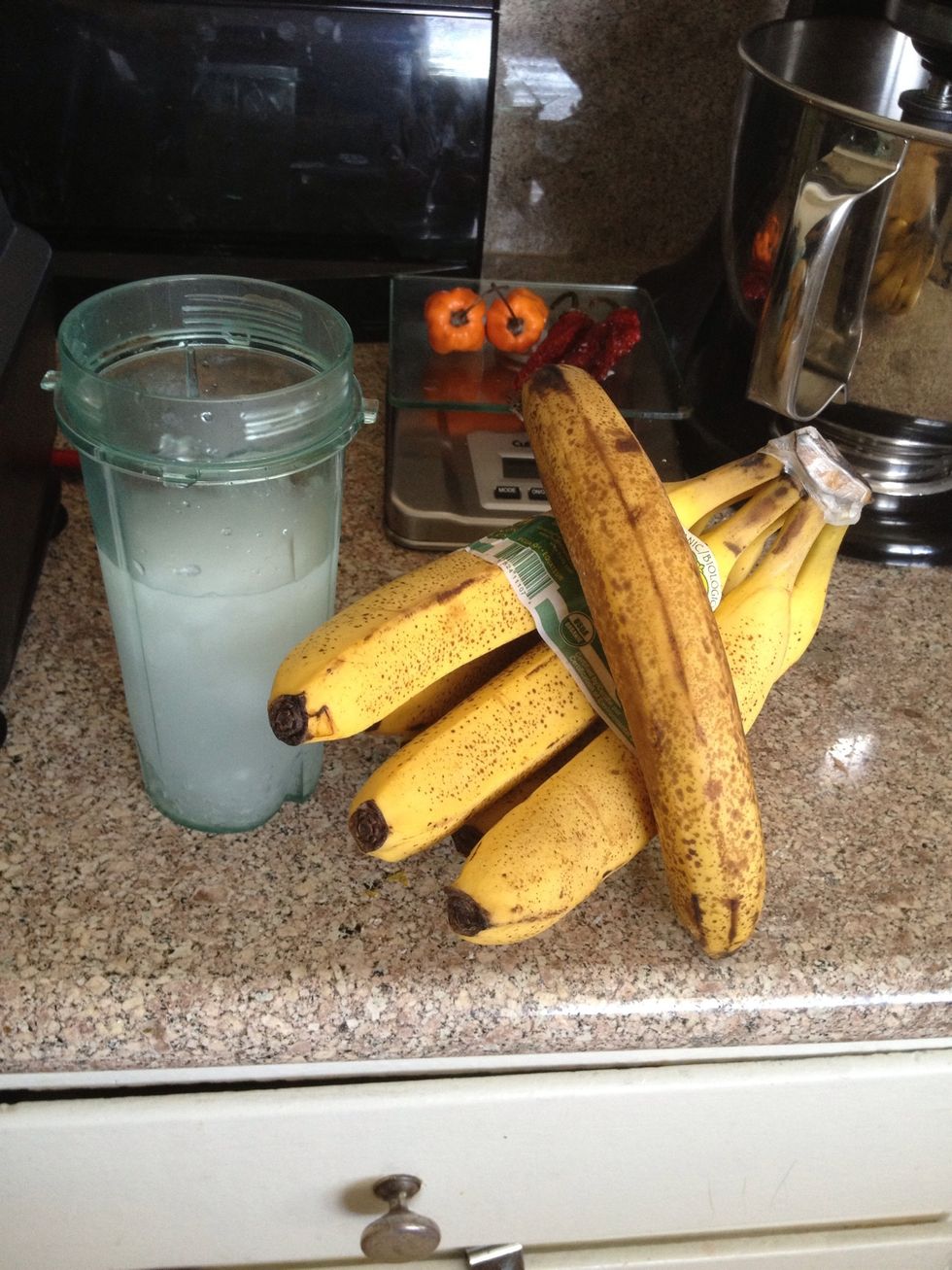 Get your bananas. I've read lately that ripe bananas are good at lowering your risk of cancer. It's difficult for me to eat them with dark patches but they taste fine blended.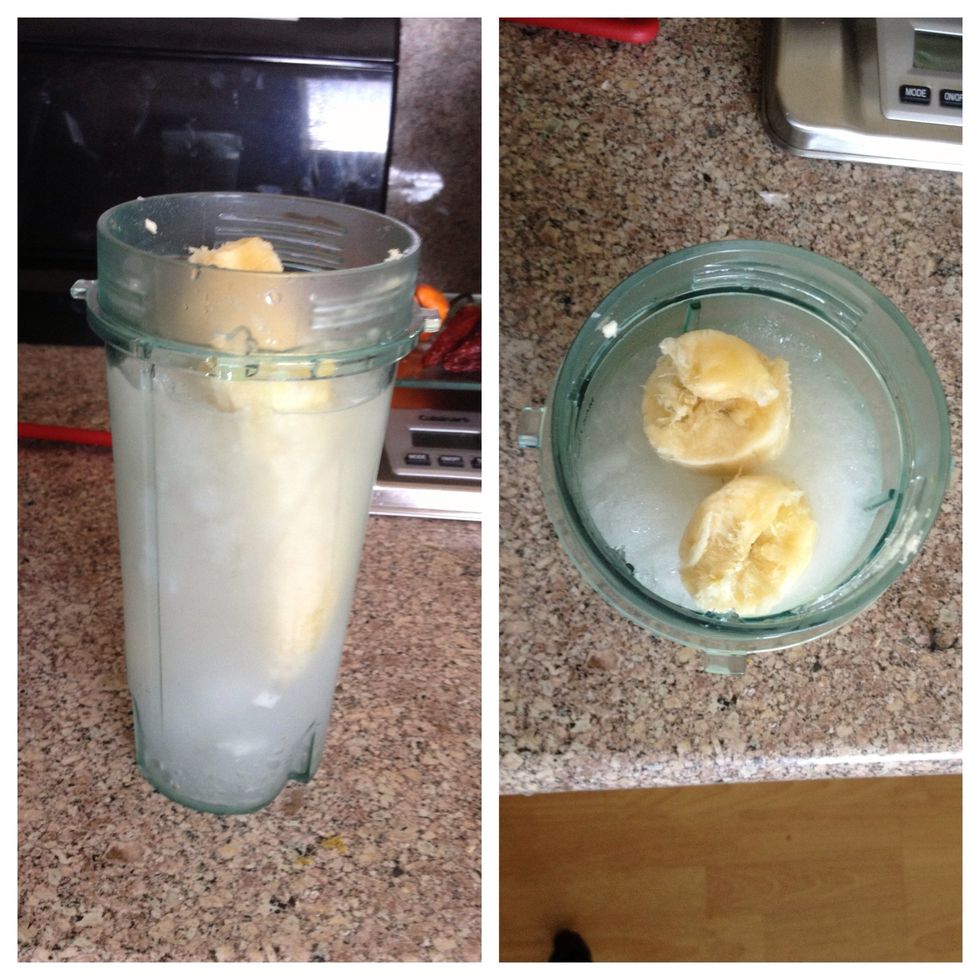 Add your banana (s) it really only takes one.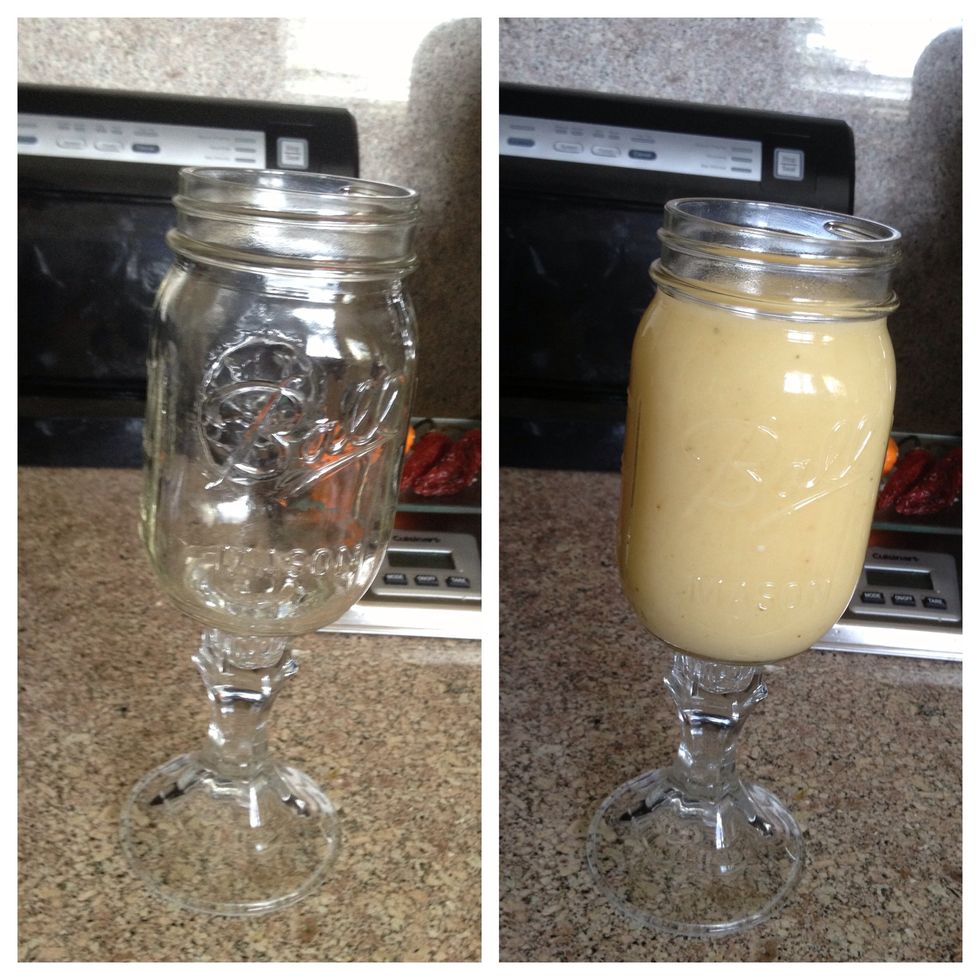 Get a nice cup to sip your cold refreshing smoothie in.
Enjoy. Depending on the blender you have you can add more fruits to the mix. I like that one banana can make such a great tasting drink.
Bananas
Ice
Coconut water (or almond milk)
Single Serve Blender