This quick and easy chocolate cake is super good and you should try it out!
21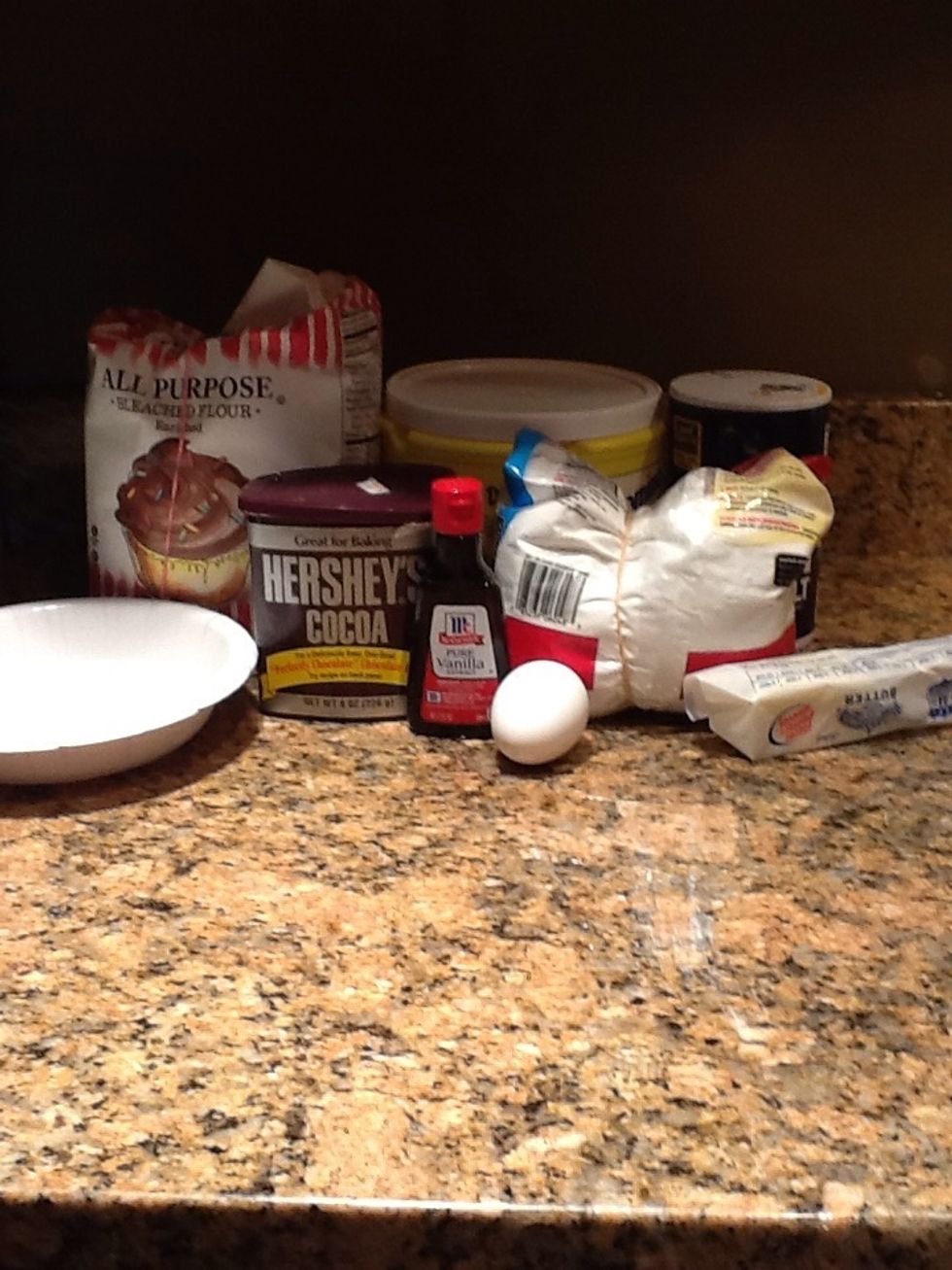 Here are all the ingredients you will need! Lets get into it!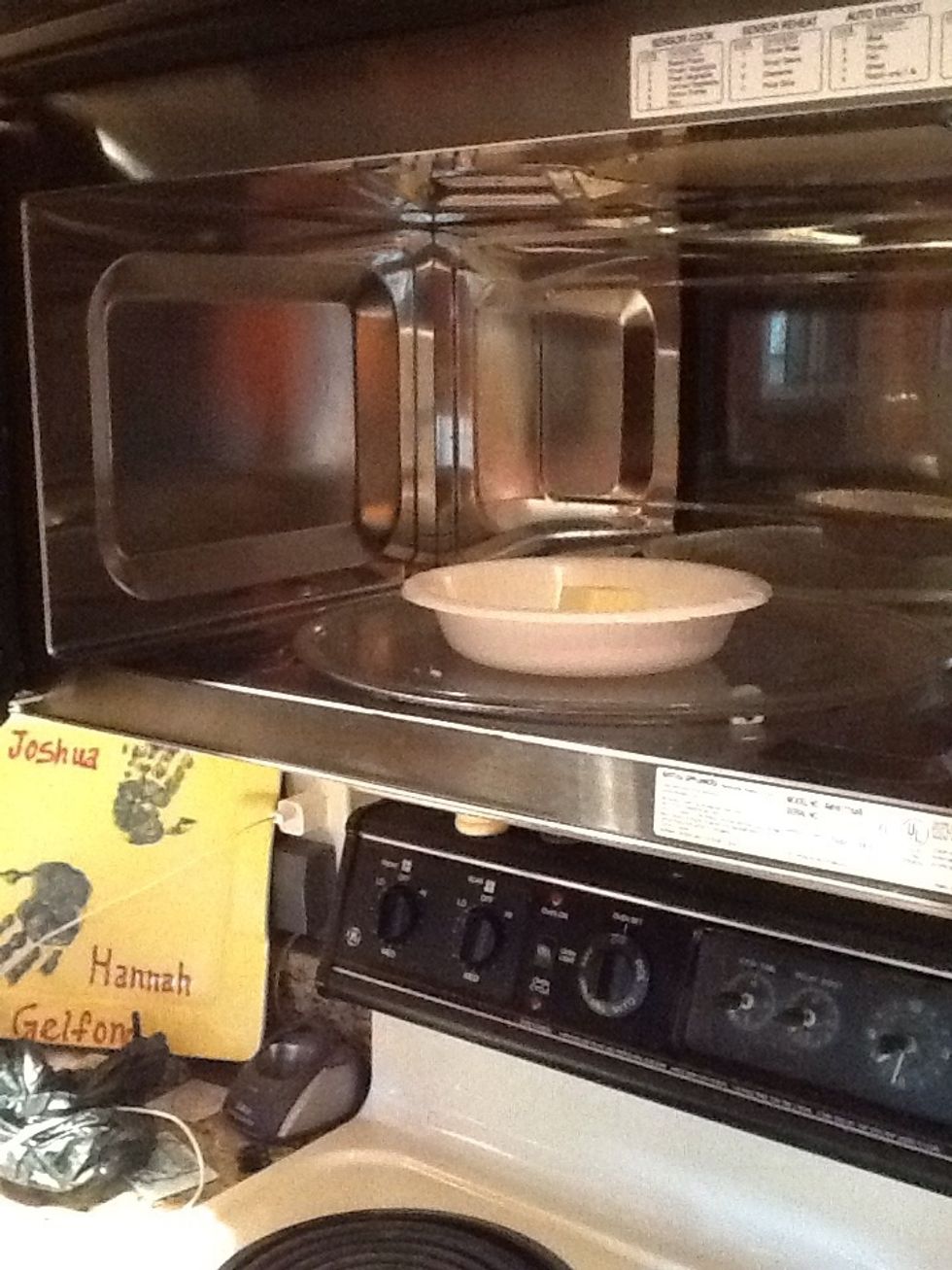 Microwave your 2 tablespoons of butter until it melts. For me this process took about 40 seconds.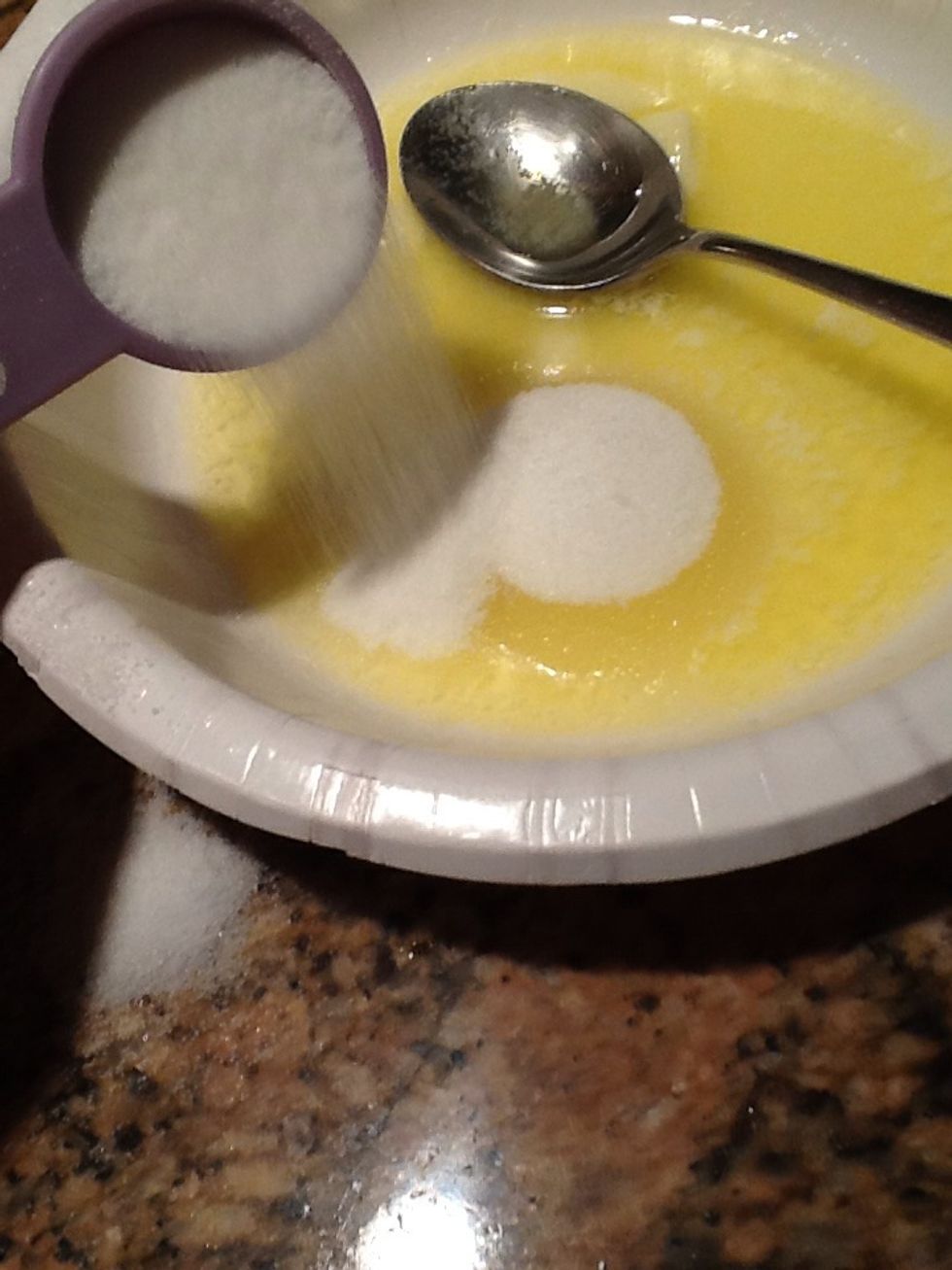 After your butter is melted pour in your 2 tablespoons of sugar. Mix everything together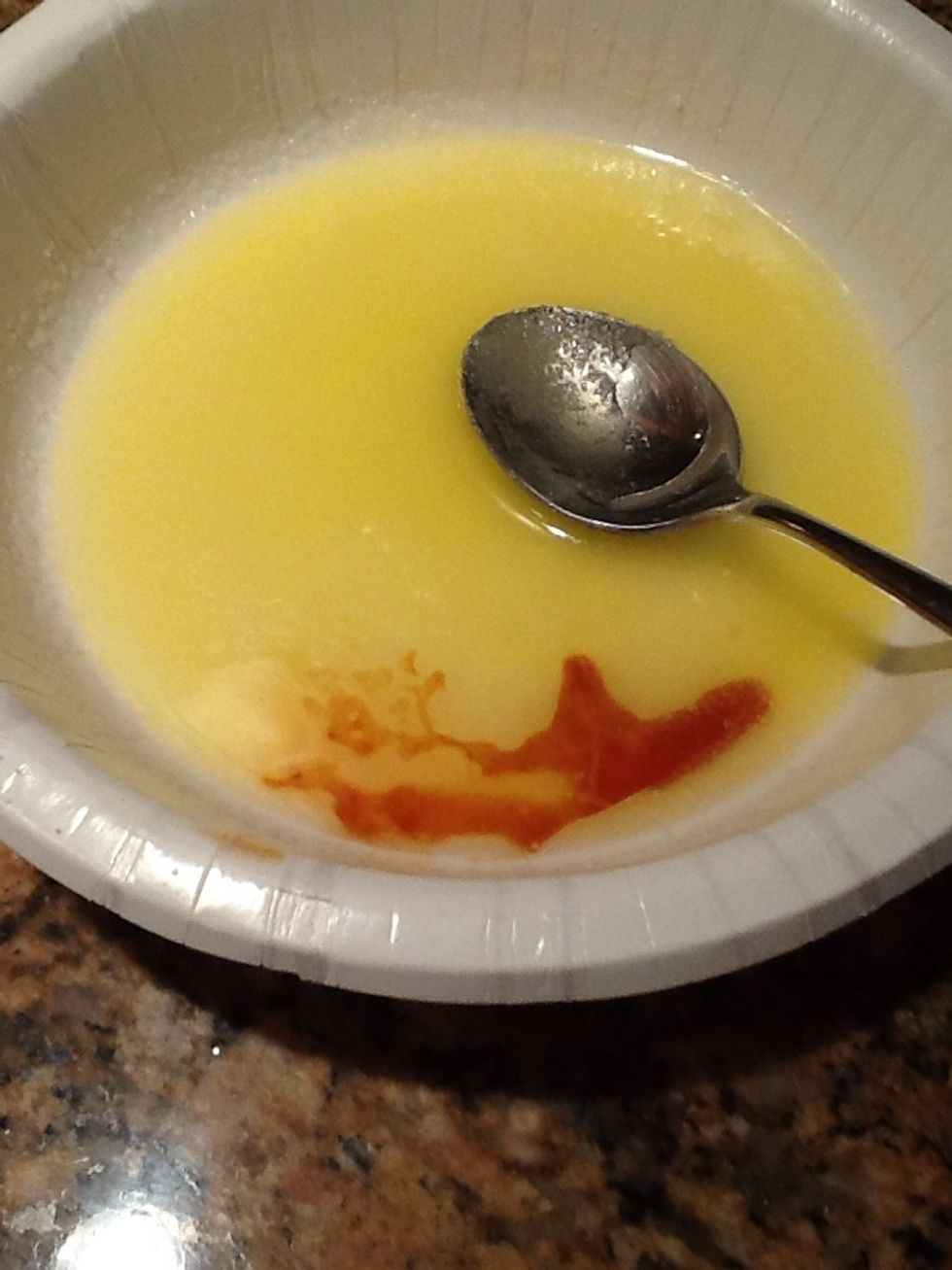 And now add the 1/4 teaspoon of vanilla extract! Then mix!!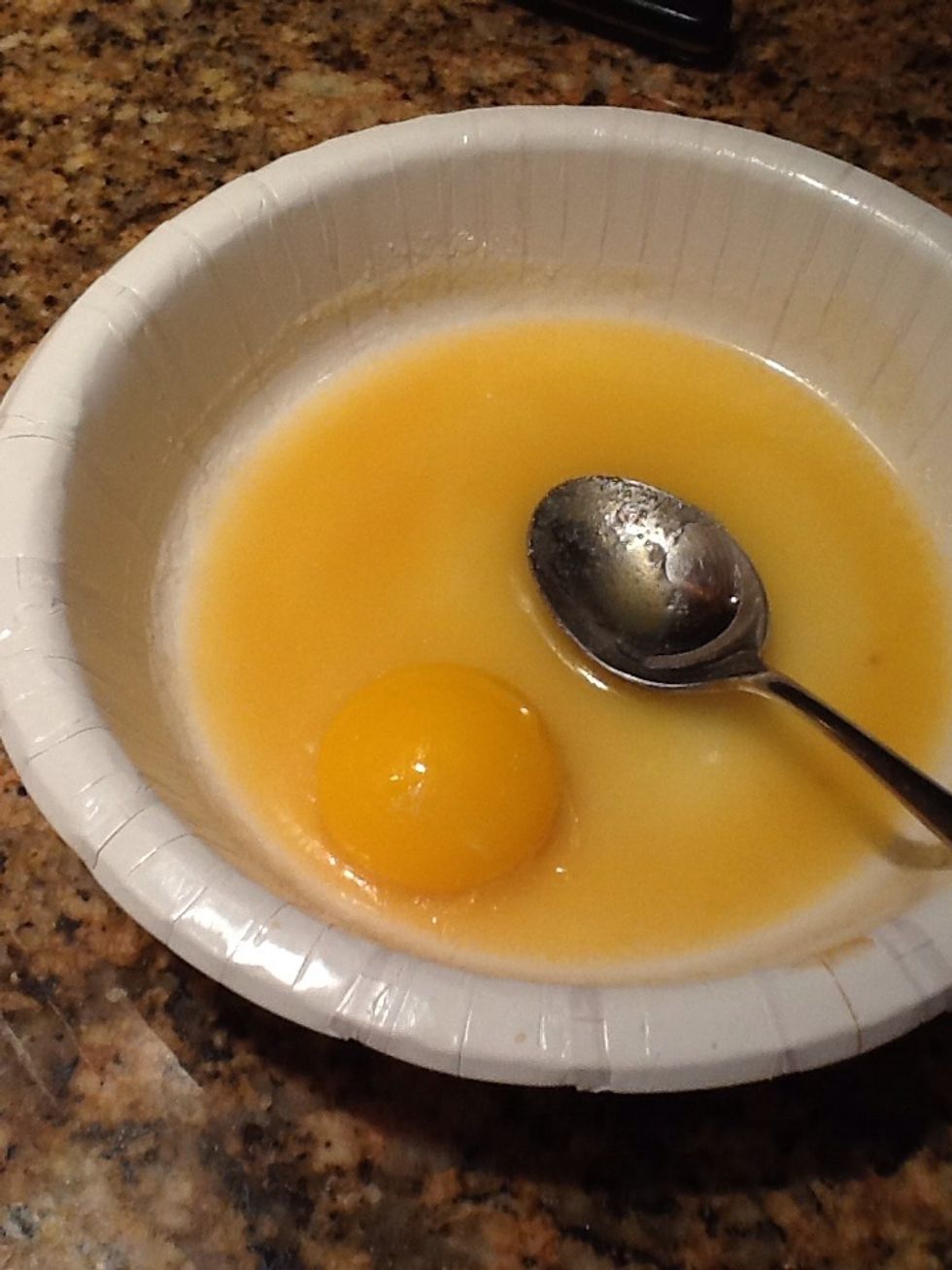 Now add your 1 egg yolk to the mixture! And mix it in!
Add in a little pinch of salt and mix it in.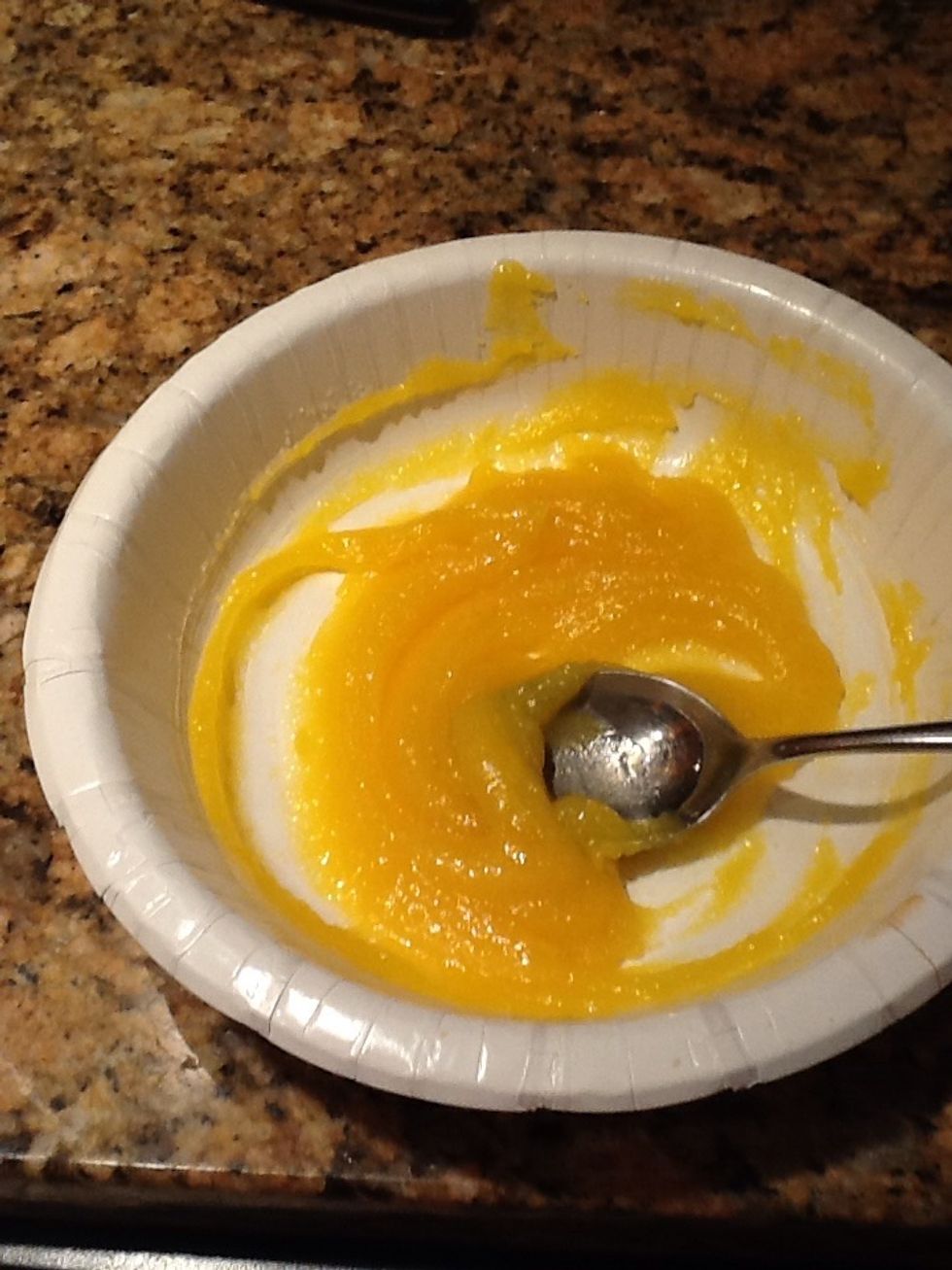 Your mixture should now look something like this. A very orangy-yellowy color.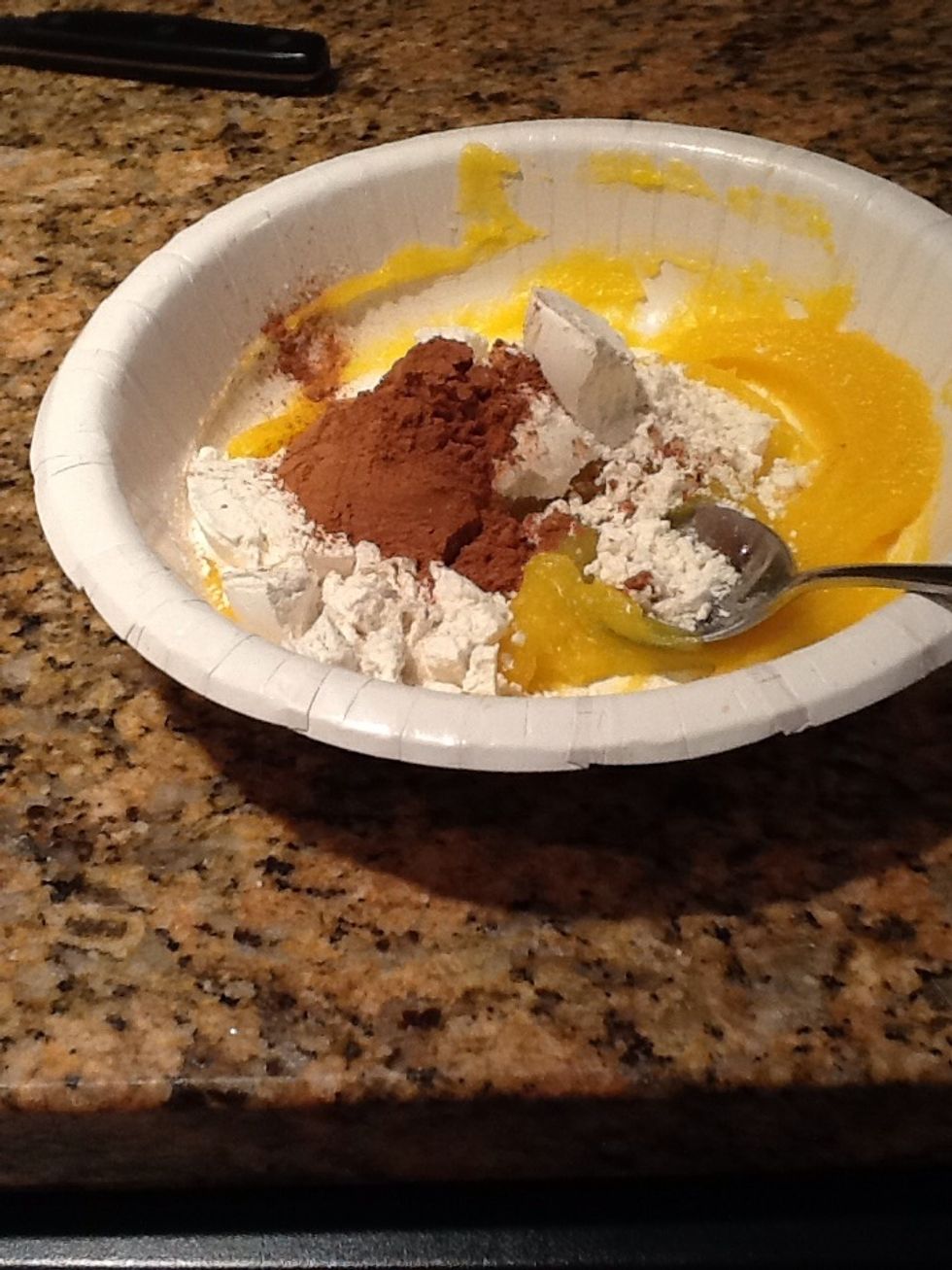 Now add the 4 tablespoons of flour and 1 tablespoon of unsweetened coco powder. And mix it together.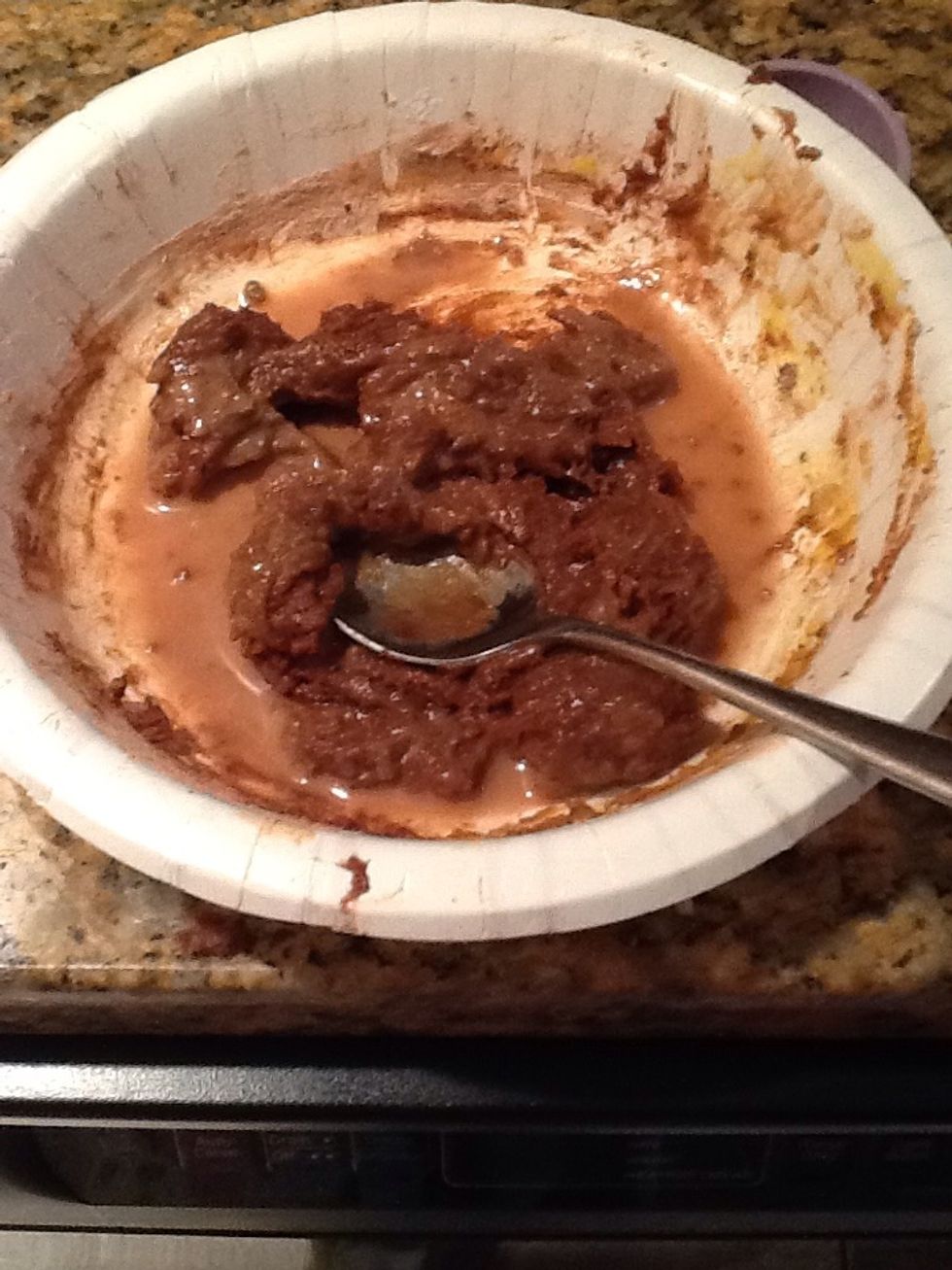 Now add in the water and mix it well until everything is all combined.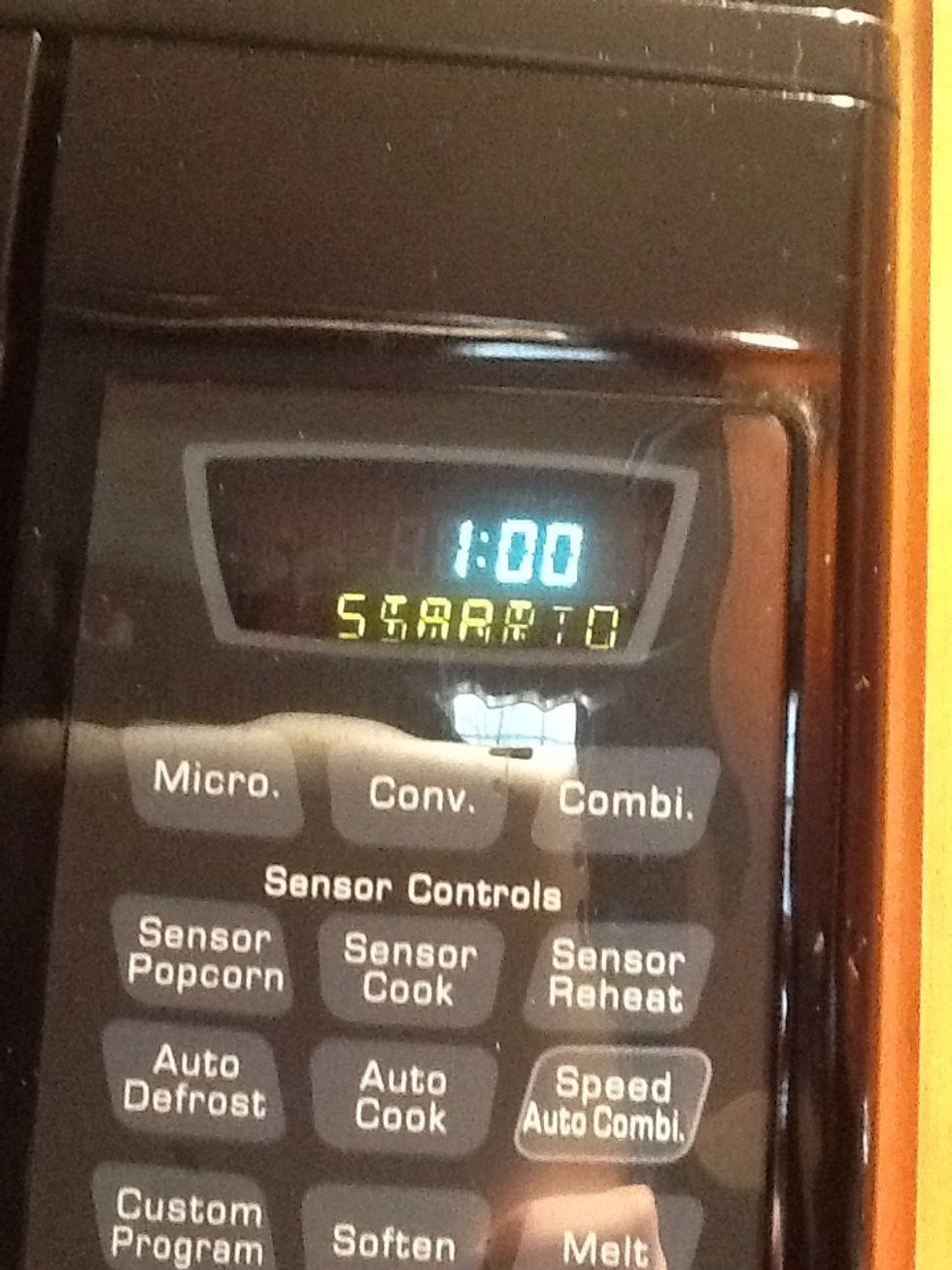 Put your mixture into the microwave for 1 minute
Here is your cake when you take it out from the microwave. Be careful that you don't hurt yourself. Please keep in mind that the bowl or mug will be hot.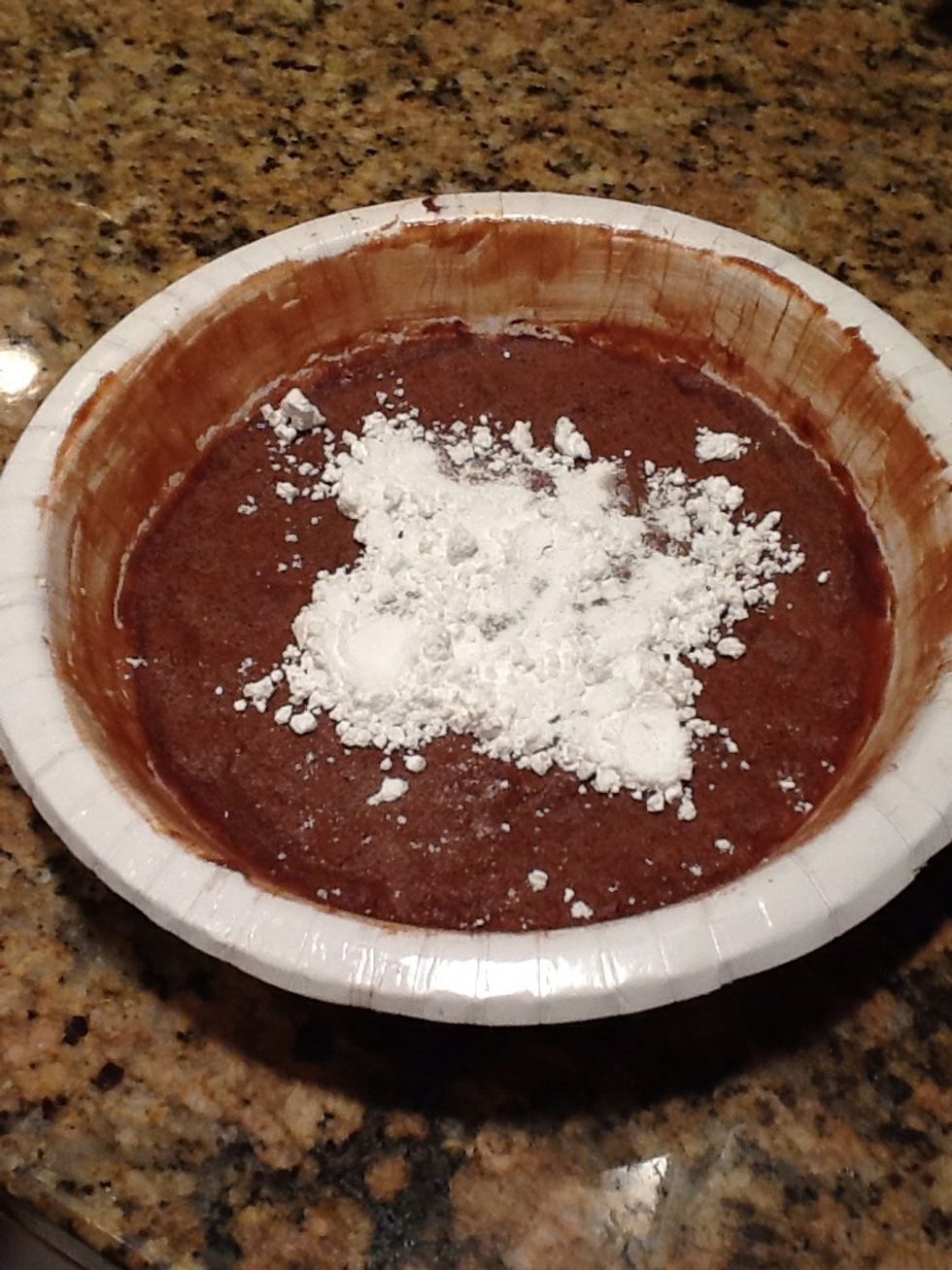 Now for an optional step add some powdered sugar onto your cake.
And finally to top it off some chocolate syrup!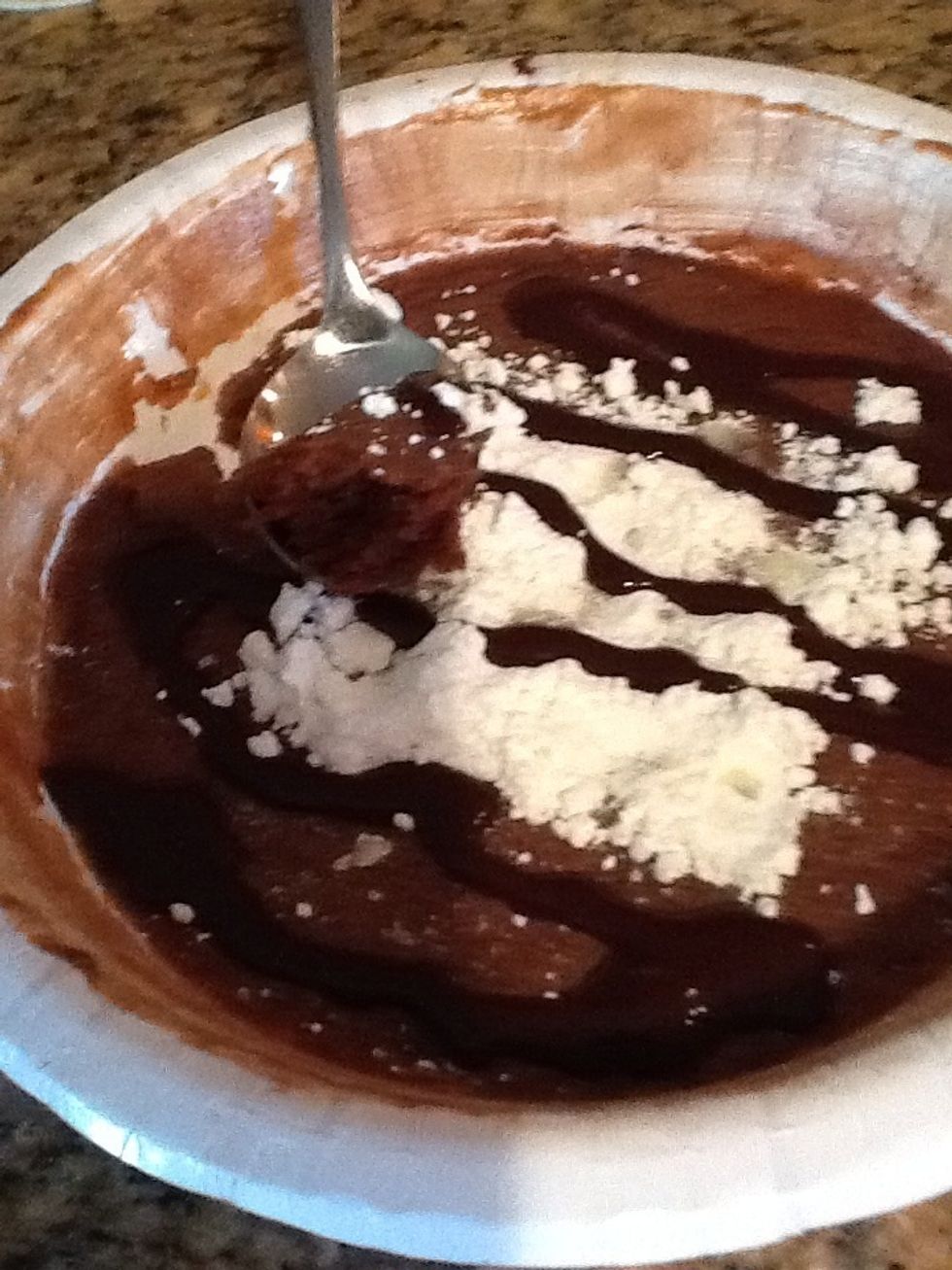 And just like that you're done! I really hope you try this idea out and if you do I hope you enjoy it! Thanks for watching!!!!!
2.0Tbsp Butter
2.0Tbsp Sugar
1/4tsp Vanilla Extract
1.0 Egg yolk
Pinch of Salt
4.0Tbsp Flour
1.0Tbsp Unsweetened coco powder
1.0Tbsp Water
1.0 A microwaveable Bowl or mug
1.0 Spoon