How to make a quick and easy homemade chicken curry
Delicious Home Made Chicken Curry :)
334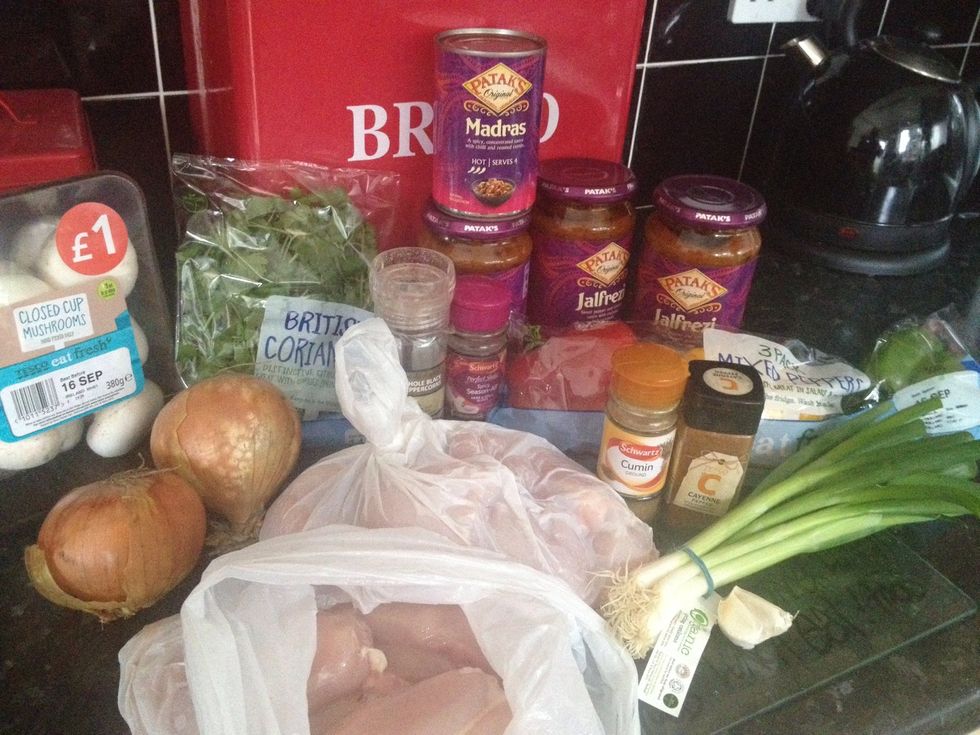 The Ingredients
My Favourite spices.click into the pic to see each one clearly.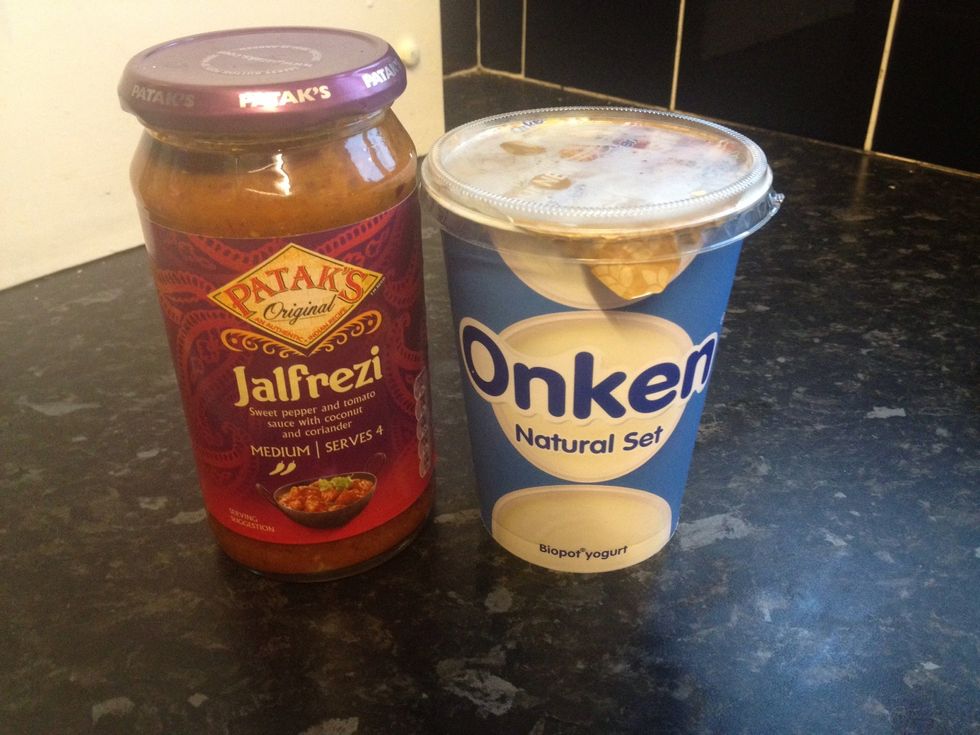 Tips: If your curry is too spicy, try adding a pot of plain yogurt to cool it down at the end. You can also add a jar of ready made curry sauce for some extra juicesss .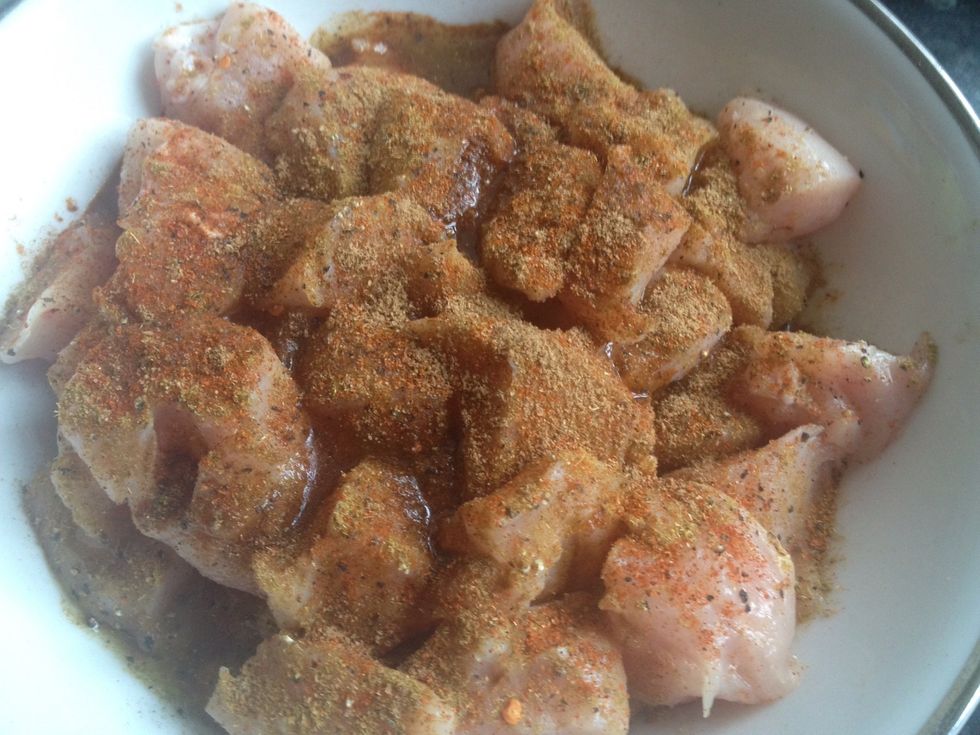 First: Dice your chicken breasts and add all of your herbs and spices. My Favourite are: Cumin, all spice, black pepper, chopped chilli flakes and mixed herbs and add a few tbps of oil oil.
Mix it all together. Cover with cling film and put it in the fridge for later.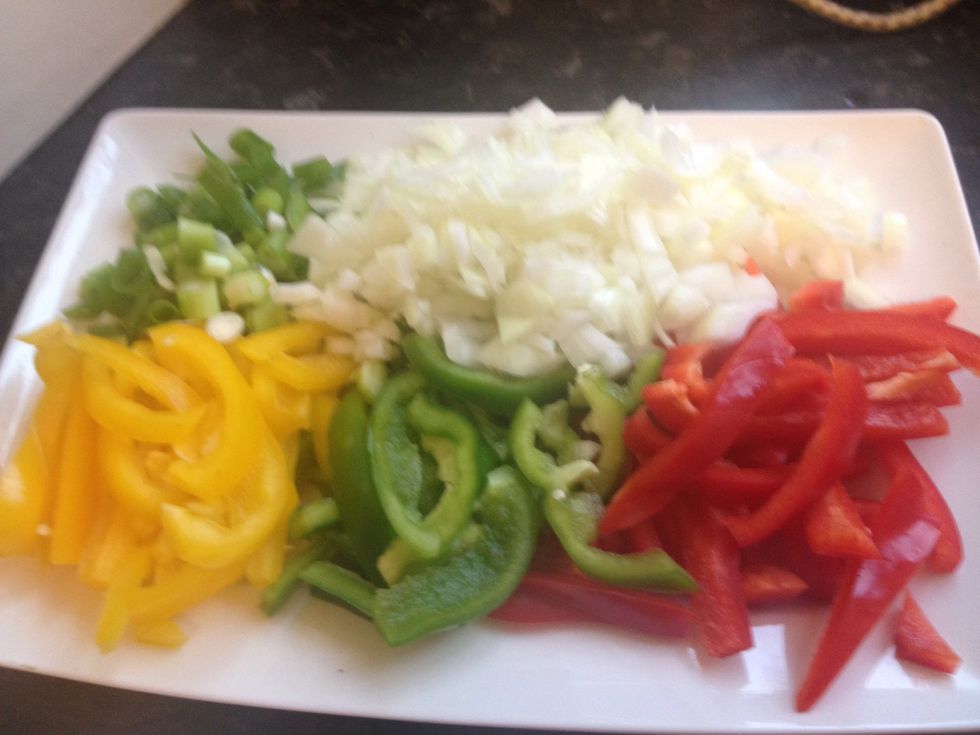 Next: Chop your 3 peppers, two large onions, spring onions, 2 cloves of garlic and slice your mushrooms ready.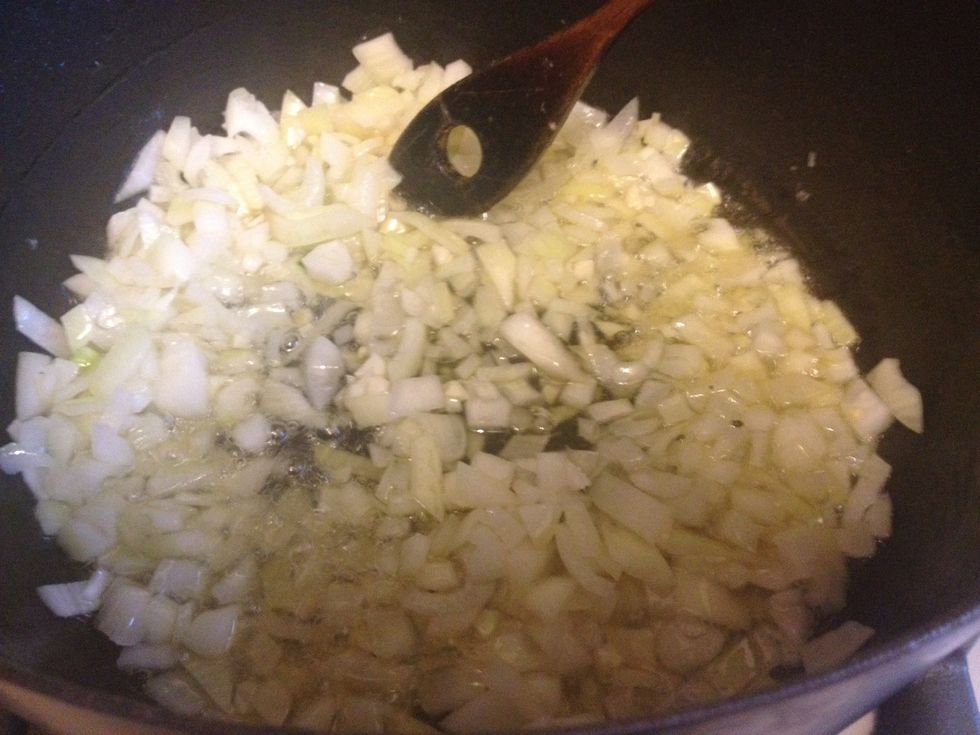 Heat up your olive oil. Add your chopped onions and garlic. Cook on a medium heat for 5 minutes or so.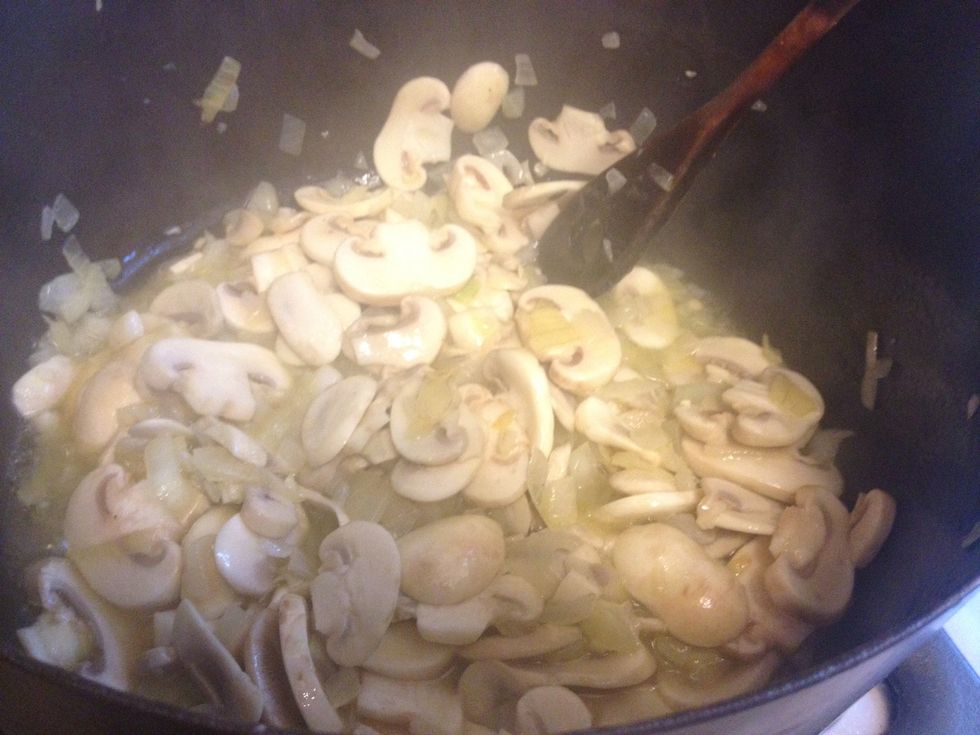 Mix in the mushrooms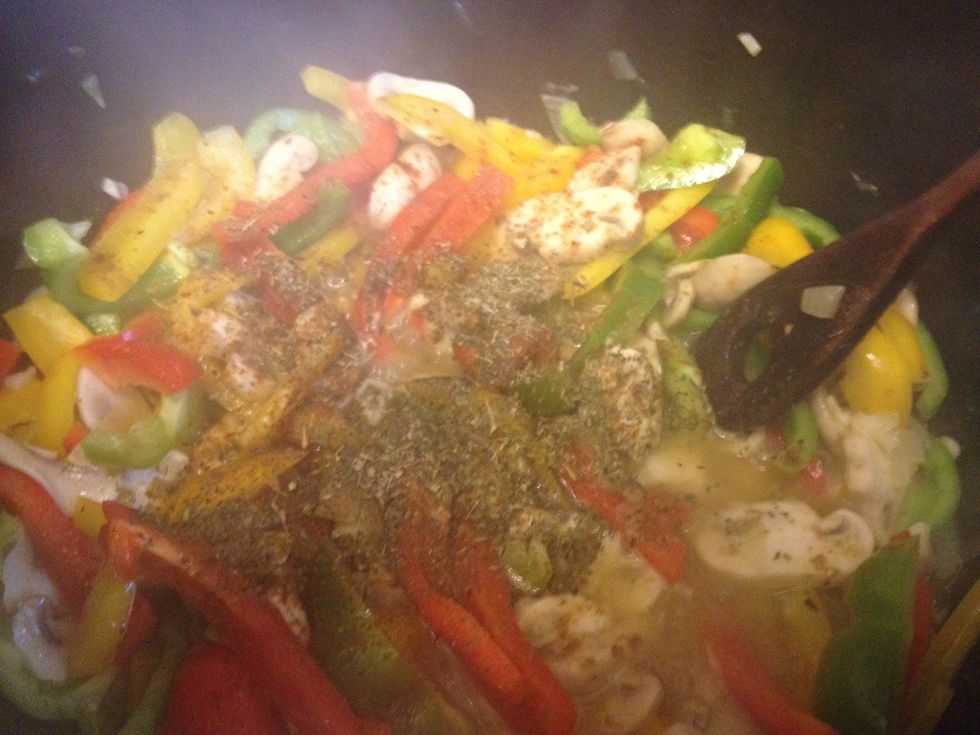 Next add your bell peppers, 2 bay leaves and some more herbs and spices if you like :)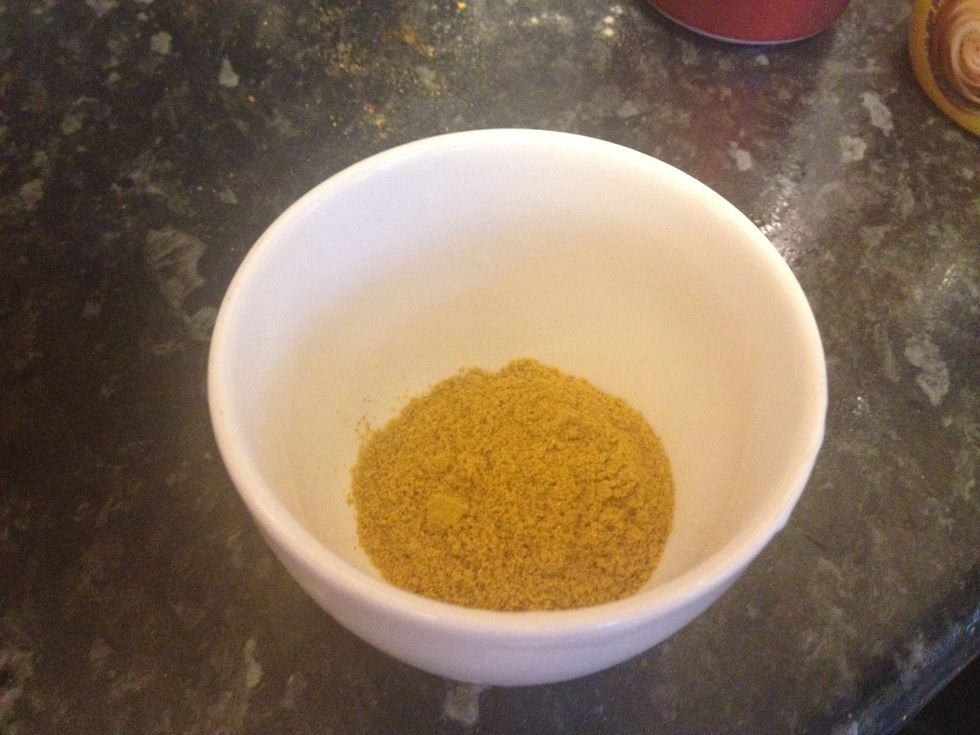 Take 1-2 tbps of curry powder and mix it with 1-2 tbps of hot boiled water. Add it to the pan.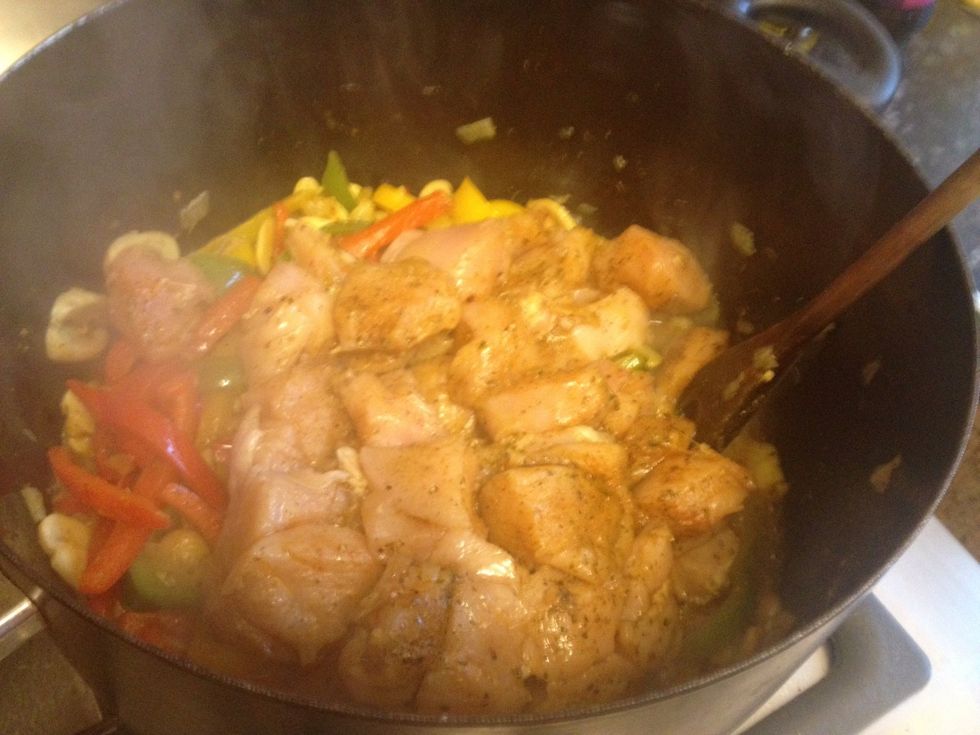 Next: Add your chicken to the pan.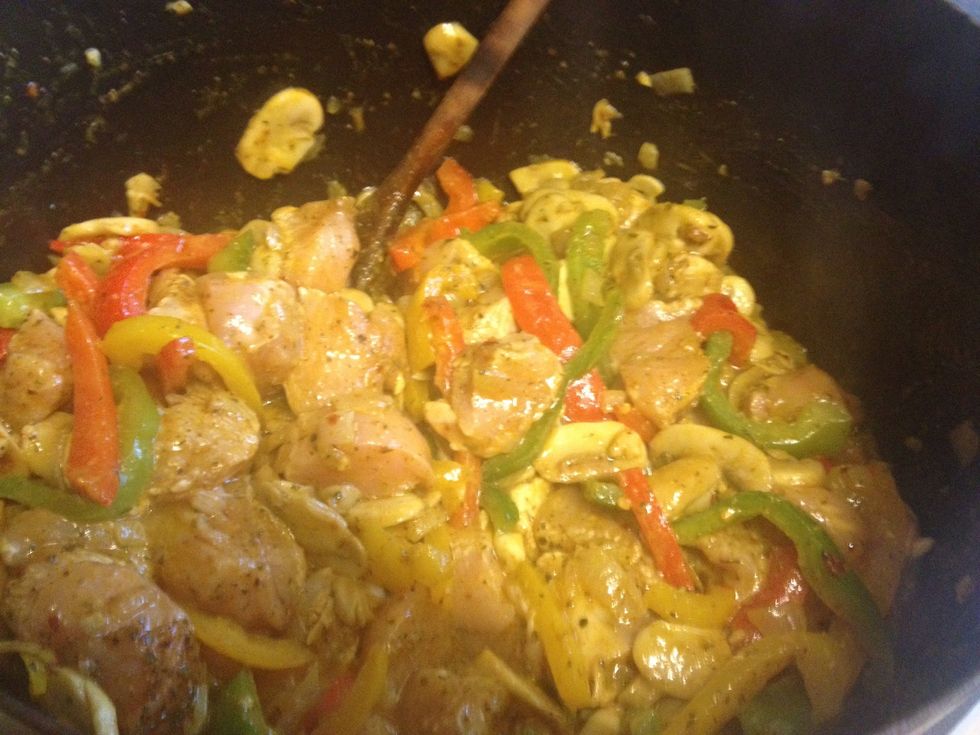 Mix it up!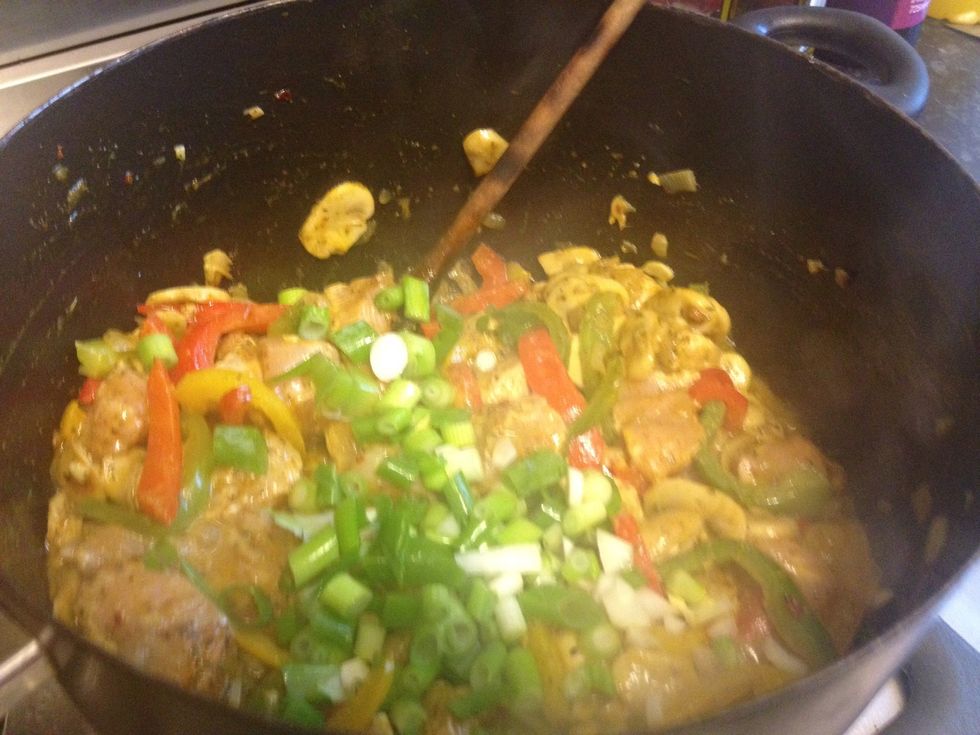 Add your spring onions after 5 minutes or so.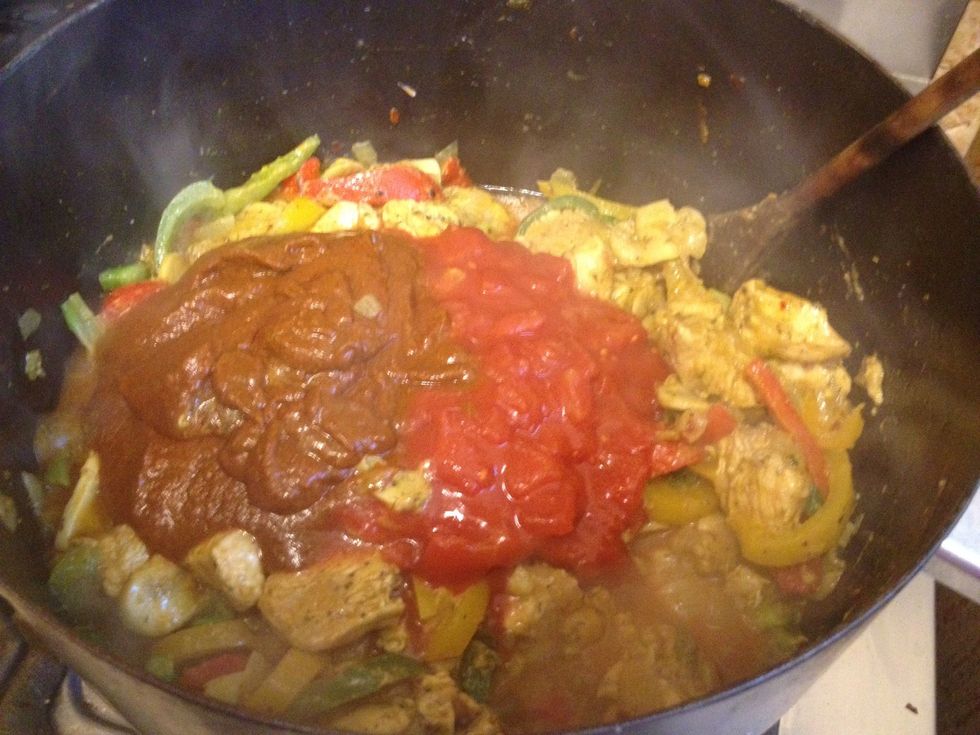 Next add 1 tin of chopped tomatoes,1 tin of curry paste and 2 cups of boiling water.
Lastly..add a whole lot of fresh chopped coriander..
HINT: You can add chopped pre boiled potatoes now if you like them in your curry. I will not be doing that today.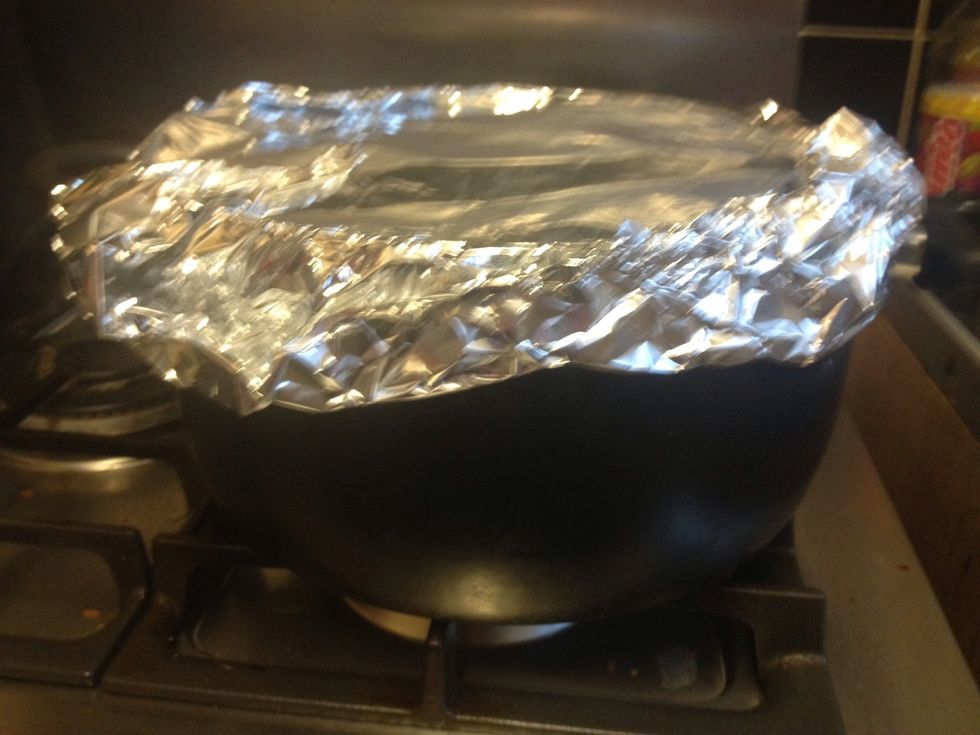 Cover completely with foil and simmer whilst your make your side dishes etc
The finished curry :)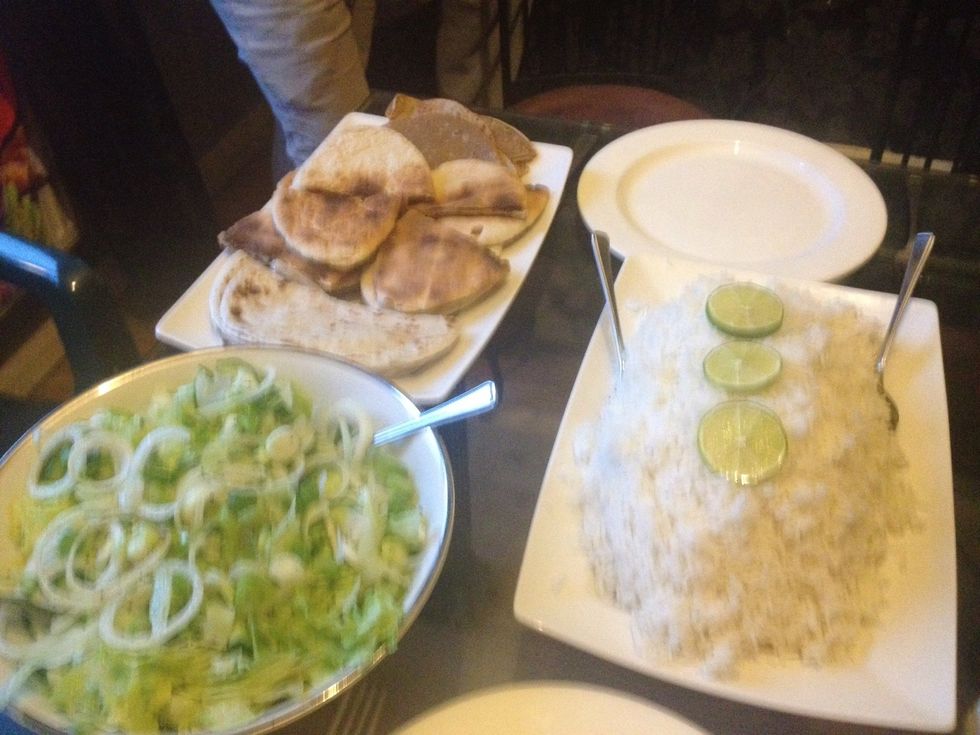 Set the table and Add you side dishes!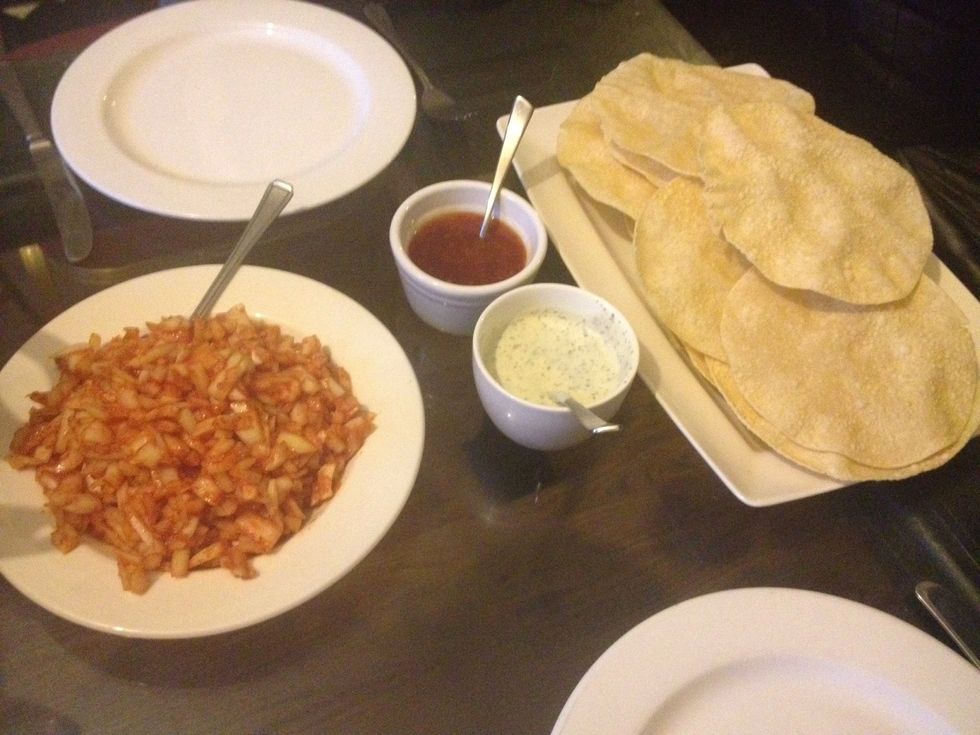 Add your extras :) and enjoy !!!!
2 Large Onions
3 cloves of Garlic
2 bay leaves
1 box of Mushrooms
3 bell peppers
4-5 Spring Onions
Fresh Coriander
6 Chicken Breasts or 1 per person
Olive oil
1 tin of chopped tomatoes
1 can of Curry paste
EXTRAS:
Plain Yoghurt
1-2 Jars of Curry Sauce