Make a Puppy Themed Lunch for Back to School
28
Spread peanut butter on sandwich bread. We chose Skippy's natural creamy peanut butter!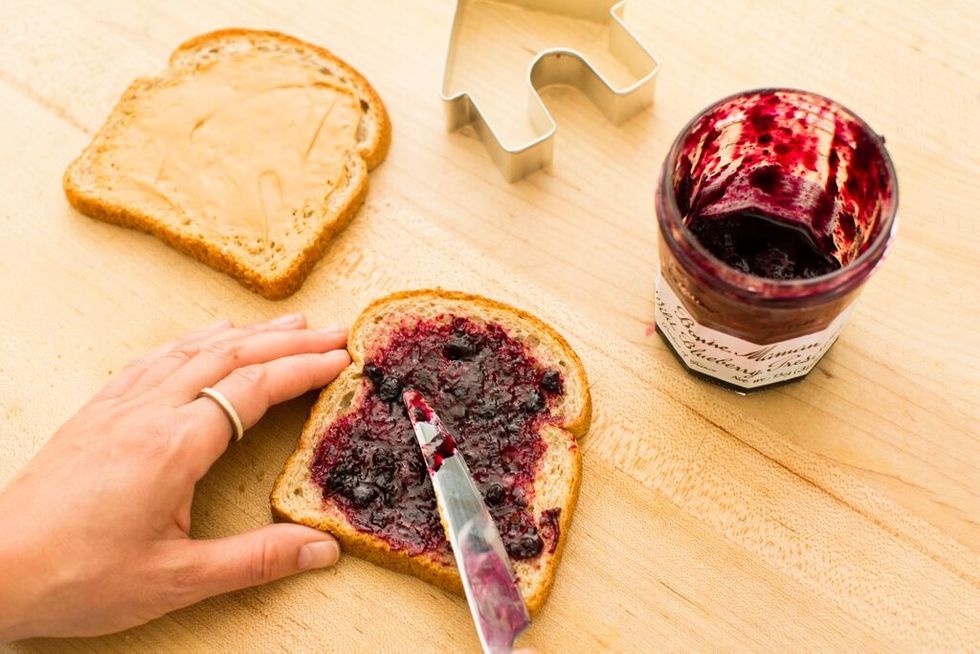 Next, spread your jam or jelly! We used Bonne Maman's Wild Blueberry jam.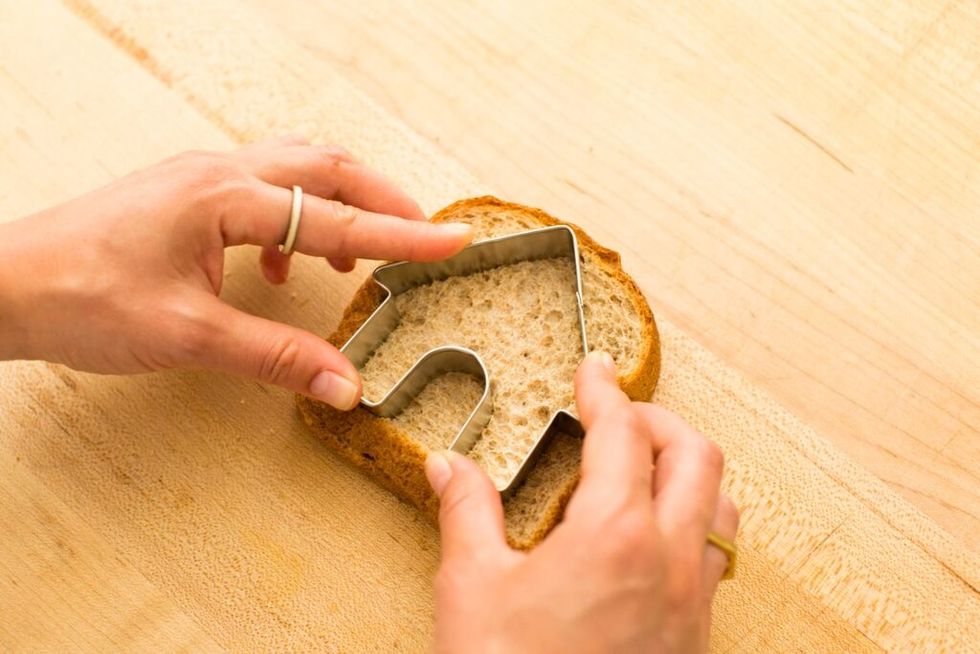 Then, push down your doghouse cookie cutter. Make sure to push all the way down until you hit the board.
Gently remove your cutout from the crust and cookie cutter. Now you have a doghouse PB&J!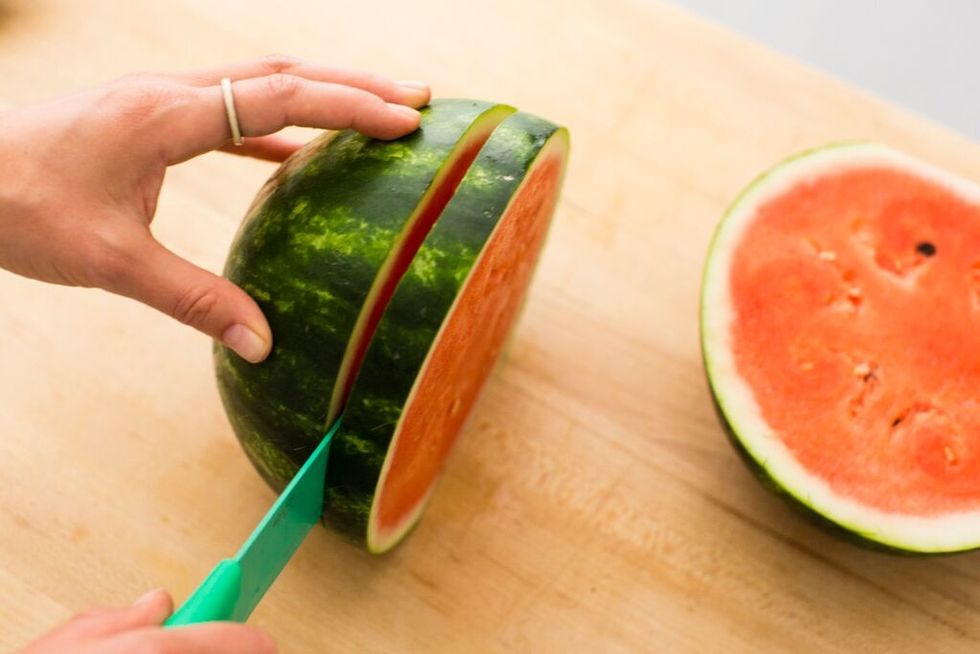 Slice you watermelon.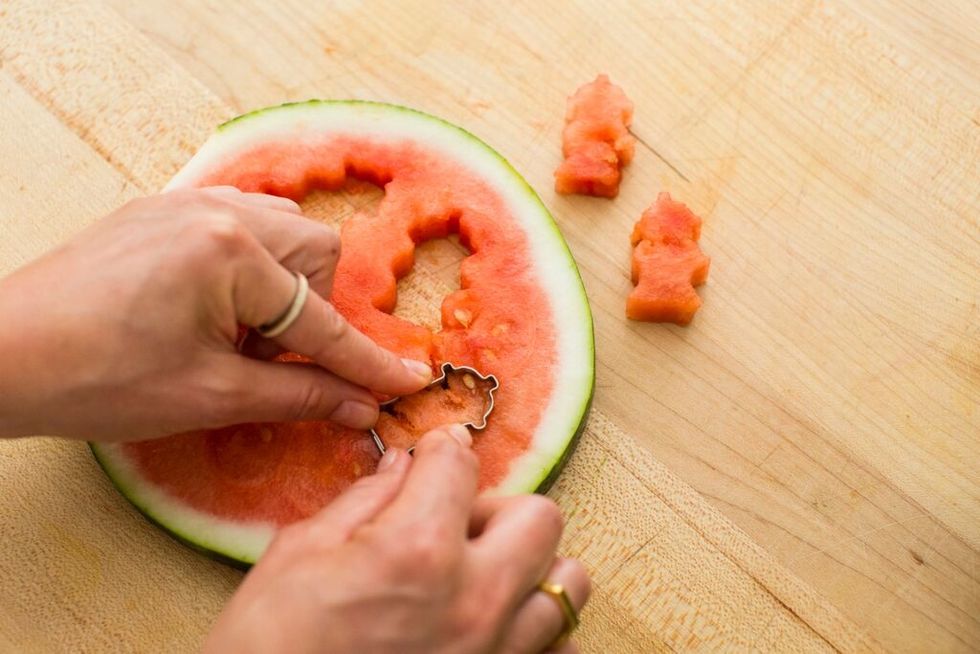 Use the small fire hydrant cookie cutter to punch out red fire hydrant watermelon pieces.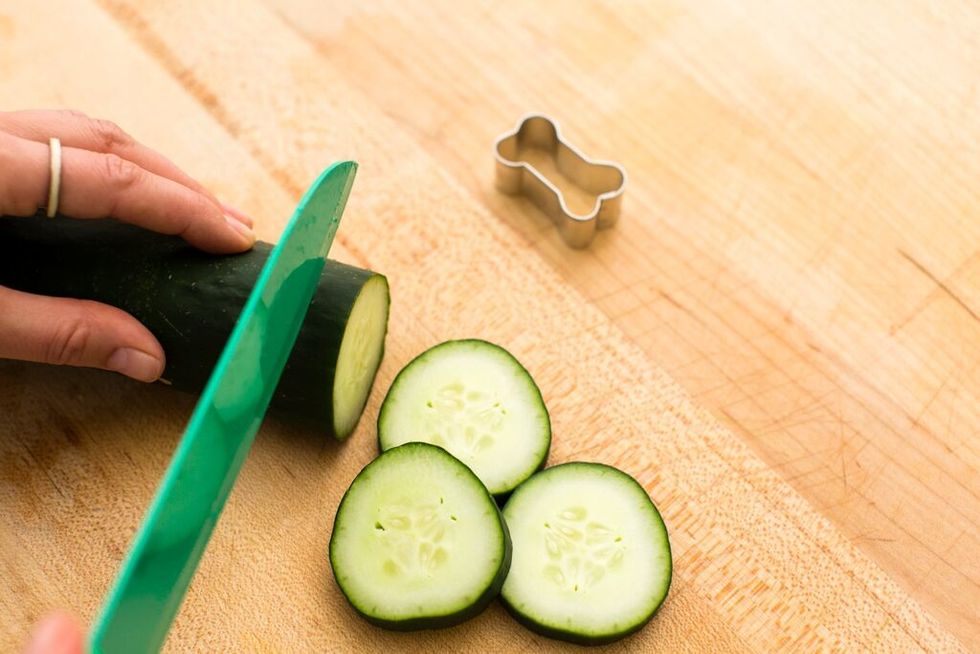 Slice your cucumber. Make sure to slice pieces big enough for your mini dog bone cookie cutter.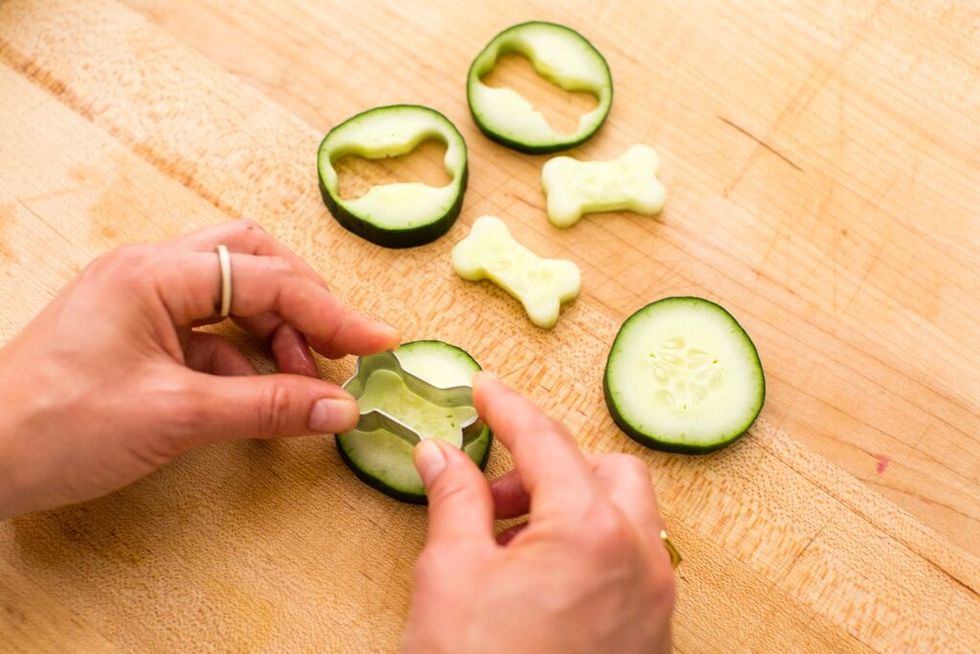 Use your mini dog bone cookie cutter to punch out slices of cucumber.
Place all your finished cutouts into a lunchbox.
A set of Dog themed cookie cutters
Peanut Butter
Jam
Sandwich Bread
Cucumber
Watermelon
B+C
We are the team behind B+C Guides. Feel free to message us if you have any questions or see something that could be improved!