How to make a pumpkin stuffed with everything good
This easy, festive crowd pleaser makes a great centerpiece to a fall meal!
39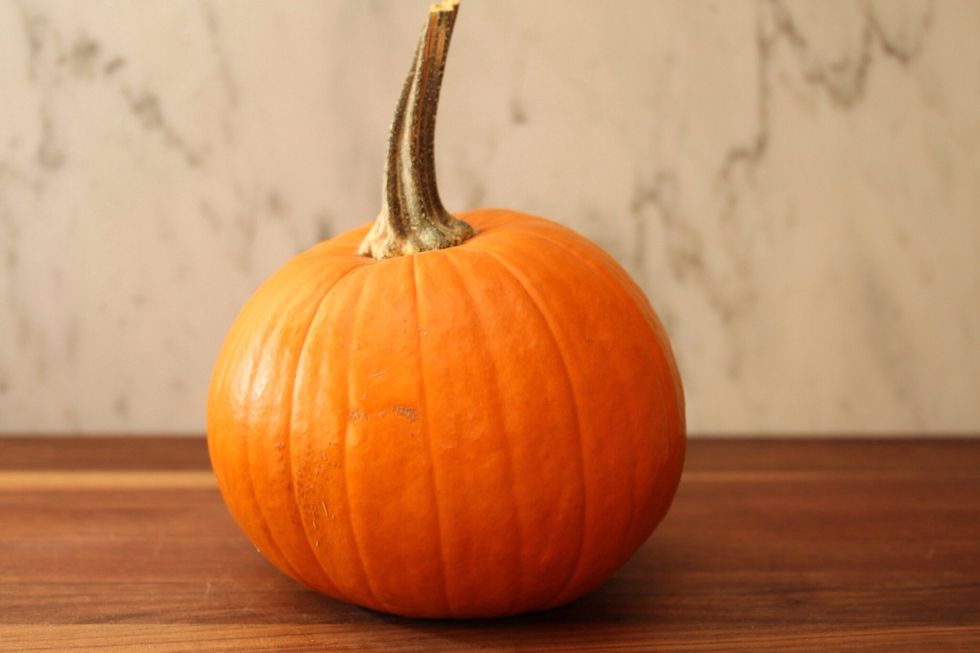 To begin, pick the right pumpkin! A Sugar Pumpkin (or "Sugar Pie") is our recommendation. Should weight apx 3lbs.
Cut open the pumpkin, preserving the cap. Remove seeds and clean of all strings. A pumpkin scraper (found in a carving kit) works great! Season the inside of the pumpkin with salt and pepper.
Gather your ingredients. Cube or chop as needed.
In a large bowl, combine everything you've chopped and cubed (bread, cheese, protein, herbs, garlic, chives). Mix gently.
Gently stuff the pumpkin cavity with the mix. Pack it fairly tight for a hearty meal!
Pour half a cup of heavy cream into a measuring cup. Add a pinch of nutmeg and whisk or stir.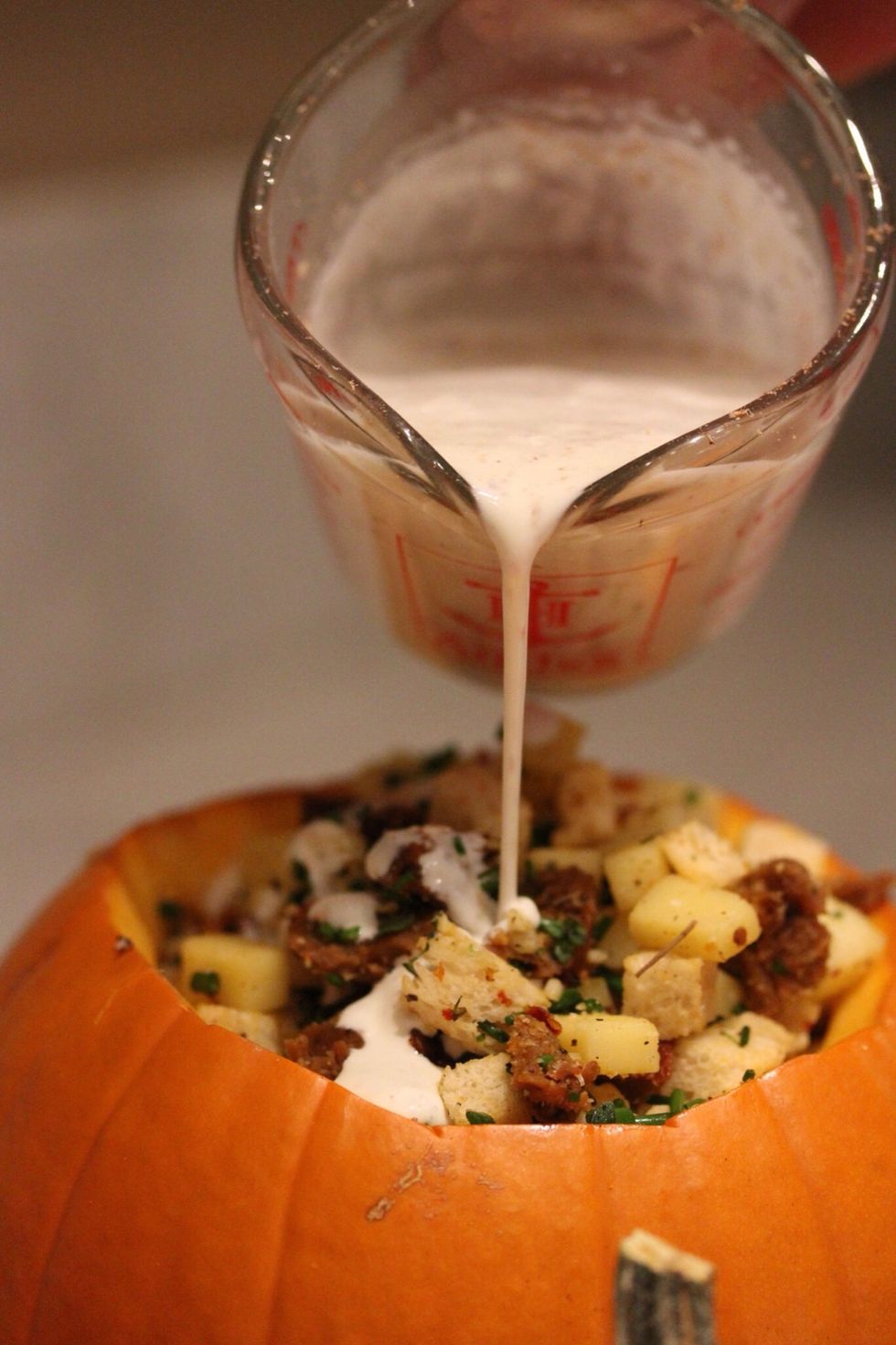 Pour the cream and nutmeg into the stuffed pumpkin, slowly, letting it absorb into the bread and mix with other ingredients.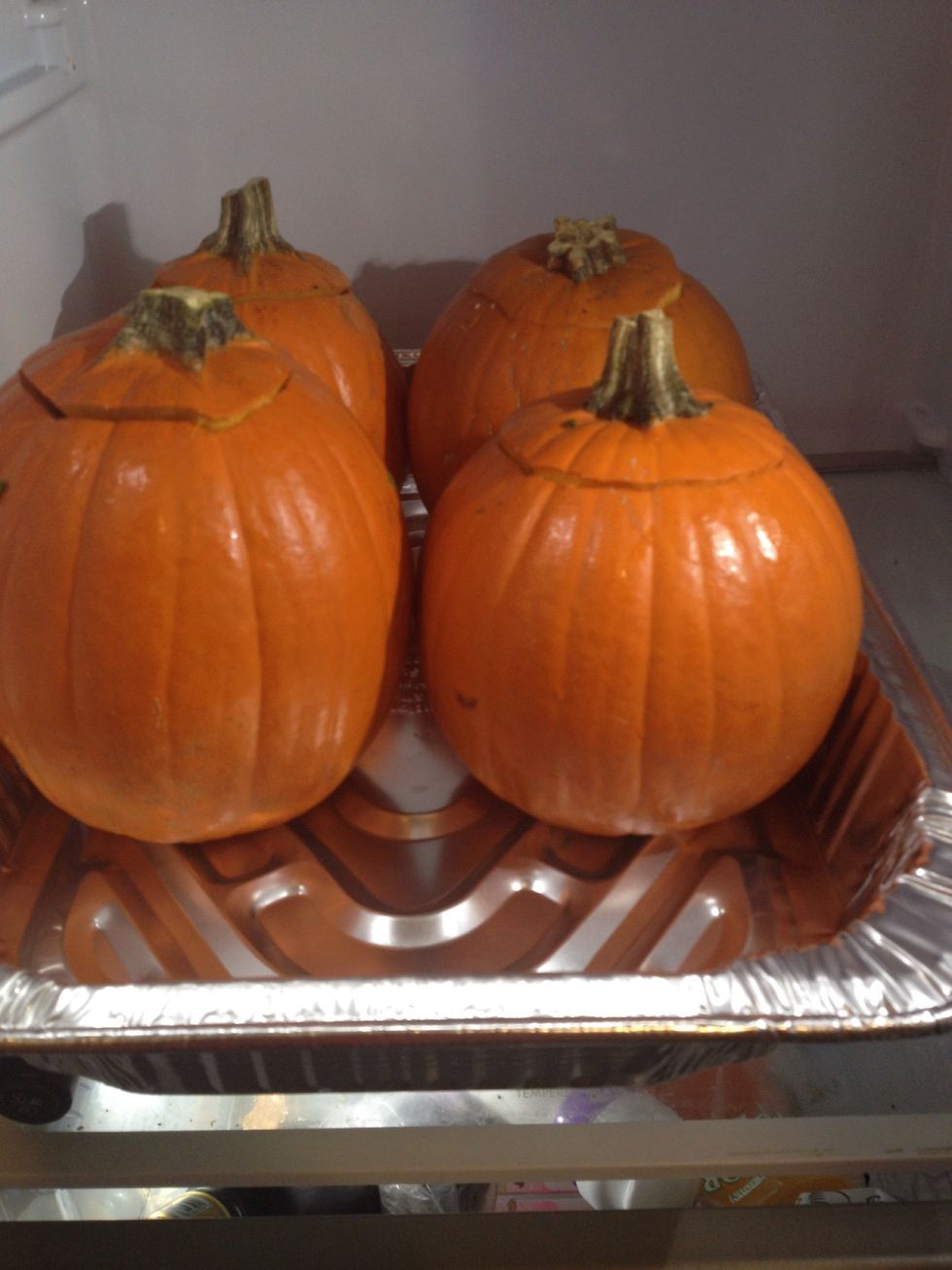 Recap your stuffed pumpkin and place on a sturdy baking sheet or pan and deposit into a 350 degree oven for about 60 minutes. You can make several at once, and increase cooking time as needed.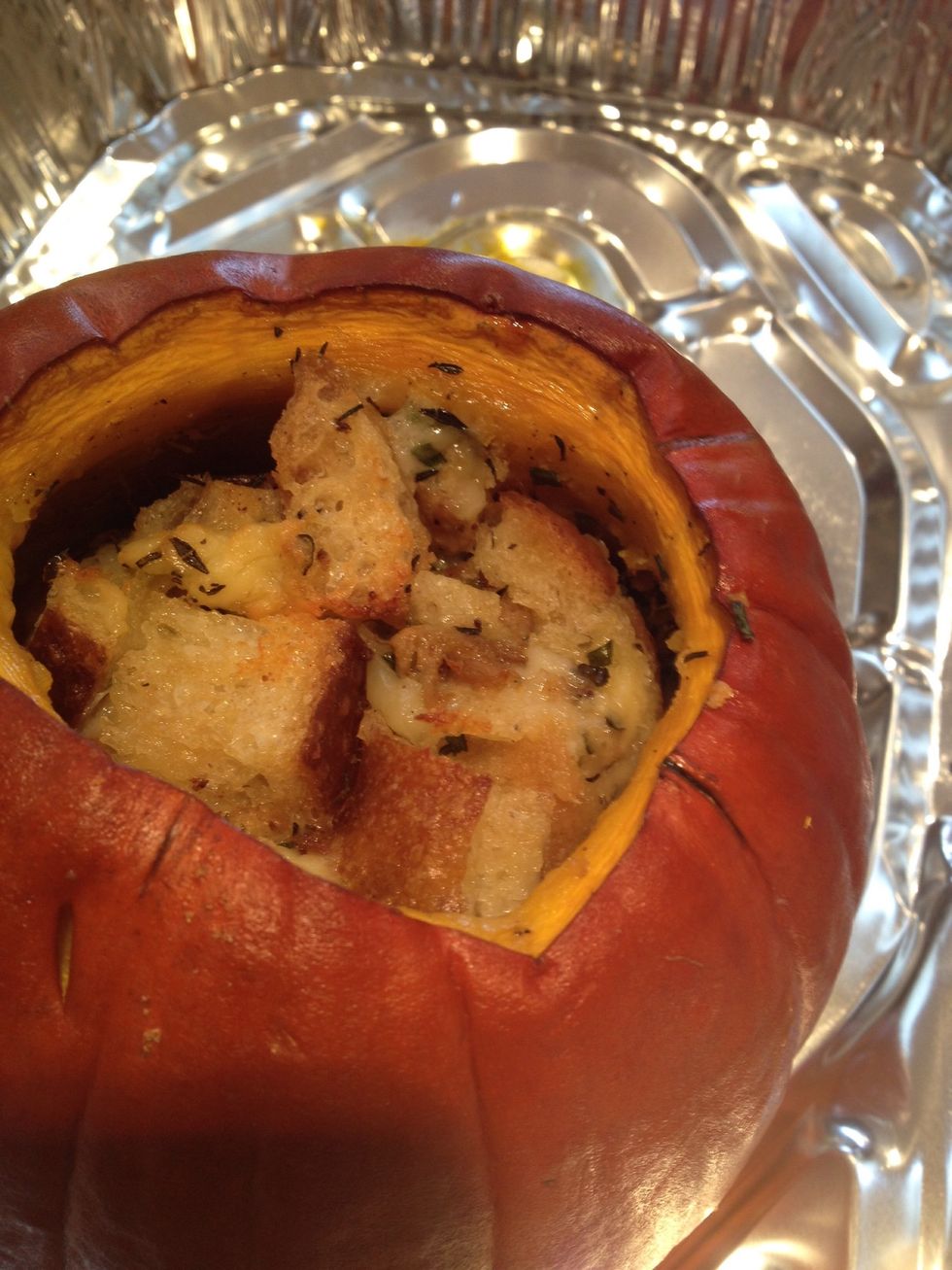 After about 60 minutes, remove the cap from the pumpkin and return to the oven for another 25 to 30 minutes. Watch carefully and remove when uncovered stuffing is browned and bubbling.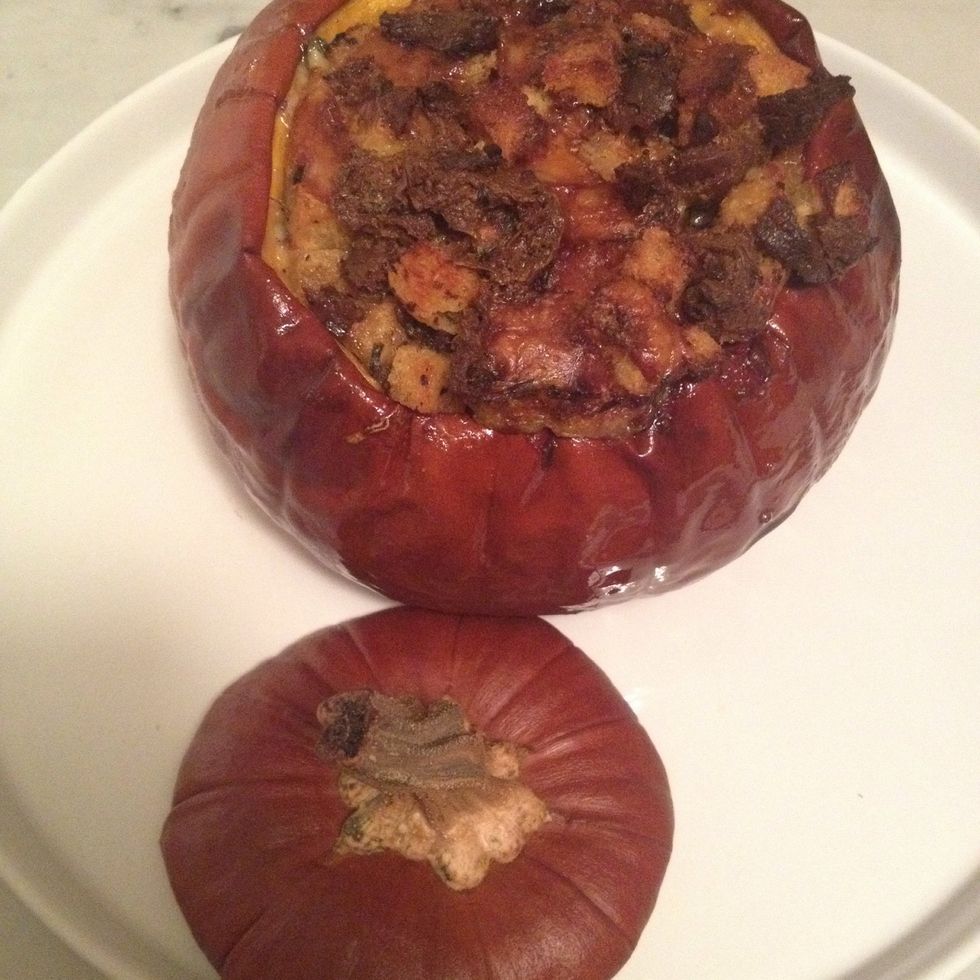 Remove your pumpkin (and if you can stand it), let it cool for 20 to 30 minutes. This will allow the contents to meld and firm up.
Using a sturdy, large knife cut your pumpkin in half, and then in quarters. If you are serving it as a snack, divide it into eighths.
Plate your pumpkin and sprinkle with chives and coarse sea salt as desired. Serve while warm and enjoy!
VARIATIONS Is cream too rich for your blood? Use broth! Vegetarians coming to dinner? Make this with veggie sausage. Love strong cheese? Try adding blue cheese & apples! Want more?????.....
Visit our blog at OurLocaltopia.com for the full recipe, ingredient list and descriptive gallery!
1.0 Sugar Pumpkin (apx 3lbs)
Coarse Salt
Ground Pepper
1/4lb Stale or Hard Bread, cubed
1/4lb Cheese (Gruyere, Emmenthal or Cheddar)
2.0 Garlic Cloves, chopped
1/2c Bacon, Sausage or Veggie Protein
1/4c Chives, chopped
1.0Tbsp Minced Thyme
1/2c Heavy Cream
1.0pch Nutmeg