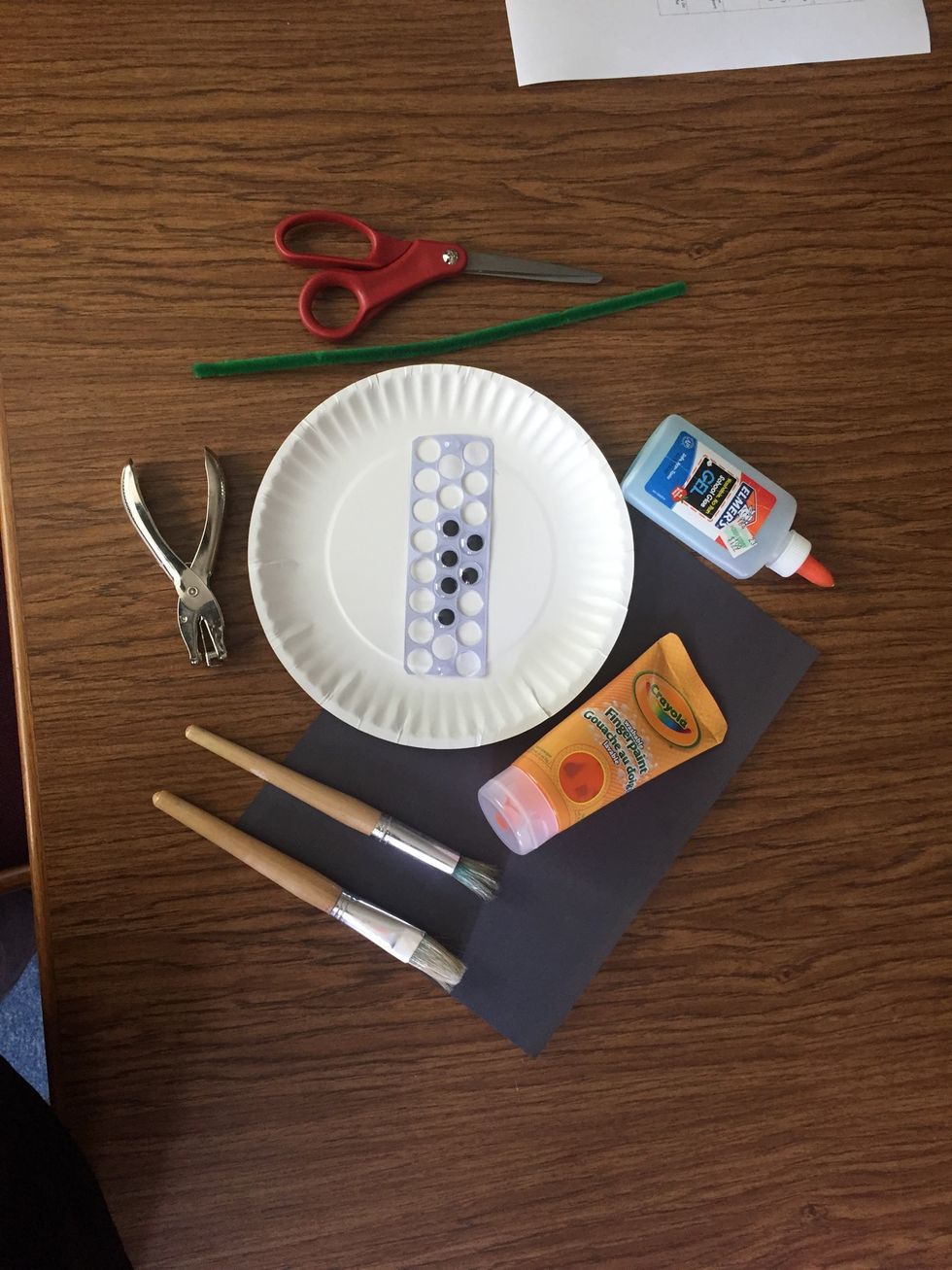 Make sure you have all supplies ready and at hand.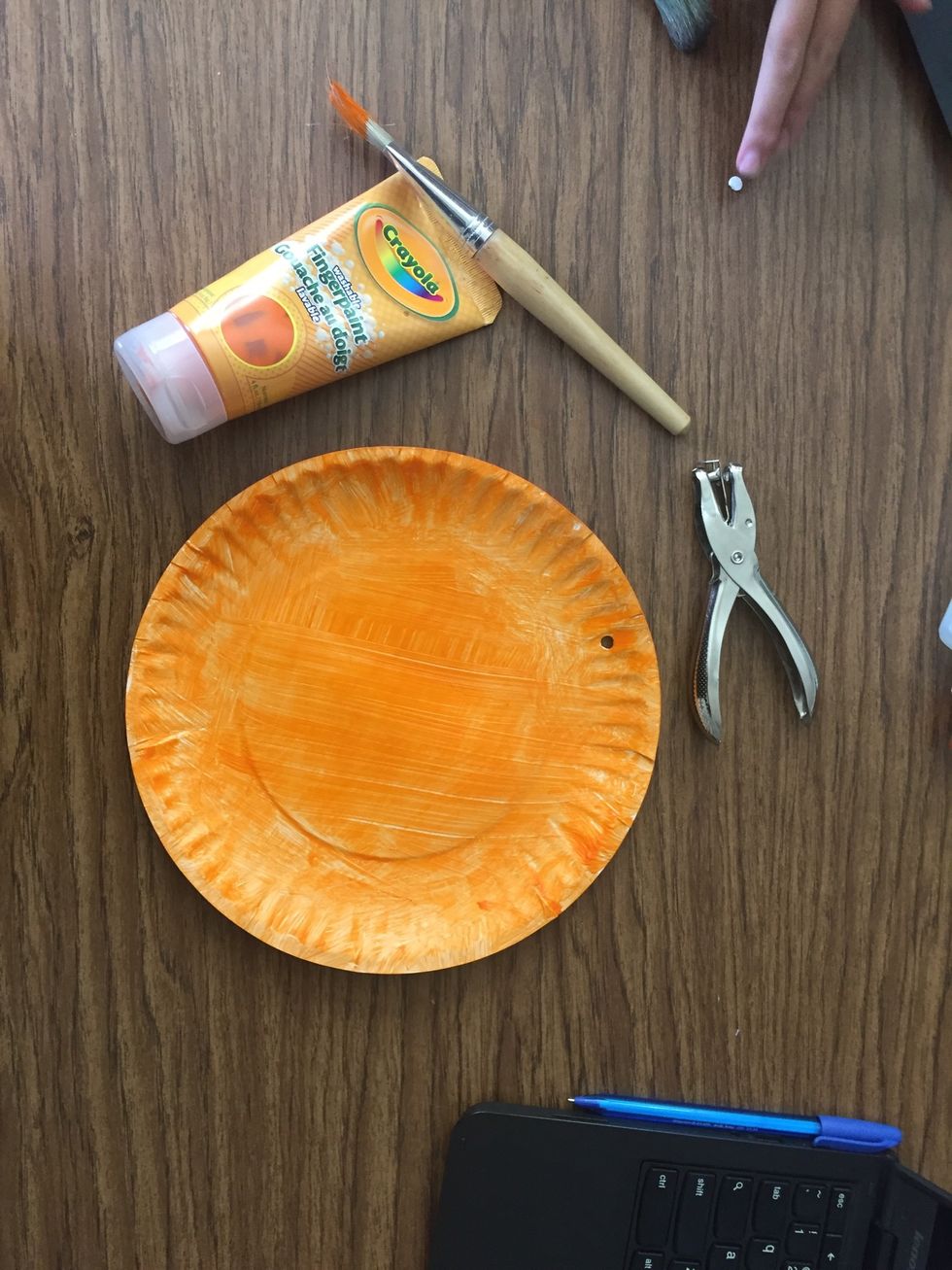 First, Hole punch a hole in the top center of the paper plate. Then, cover the plate evenly with orange washable paint.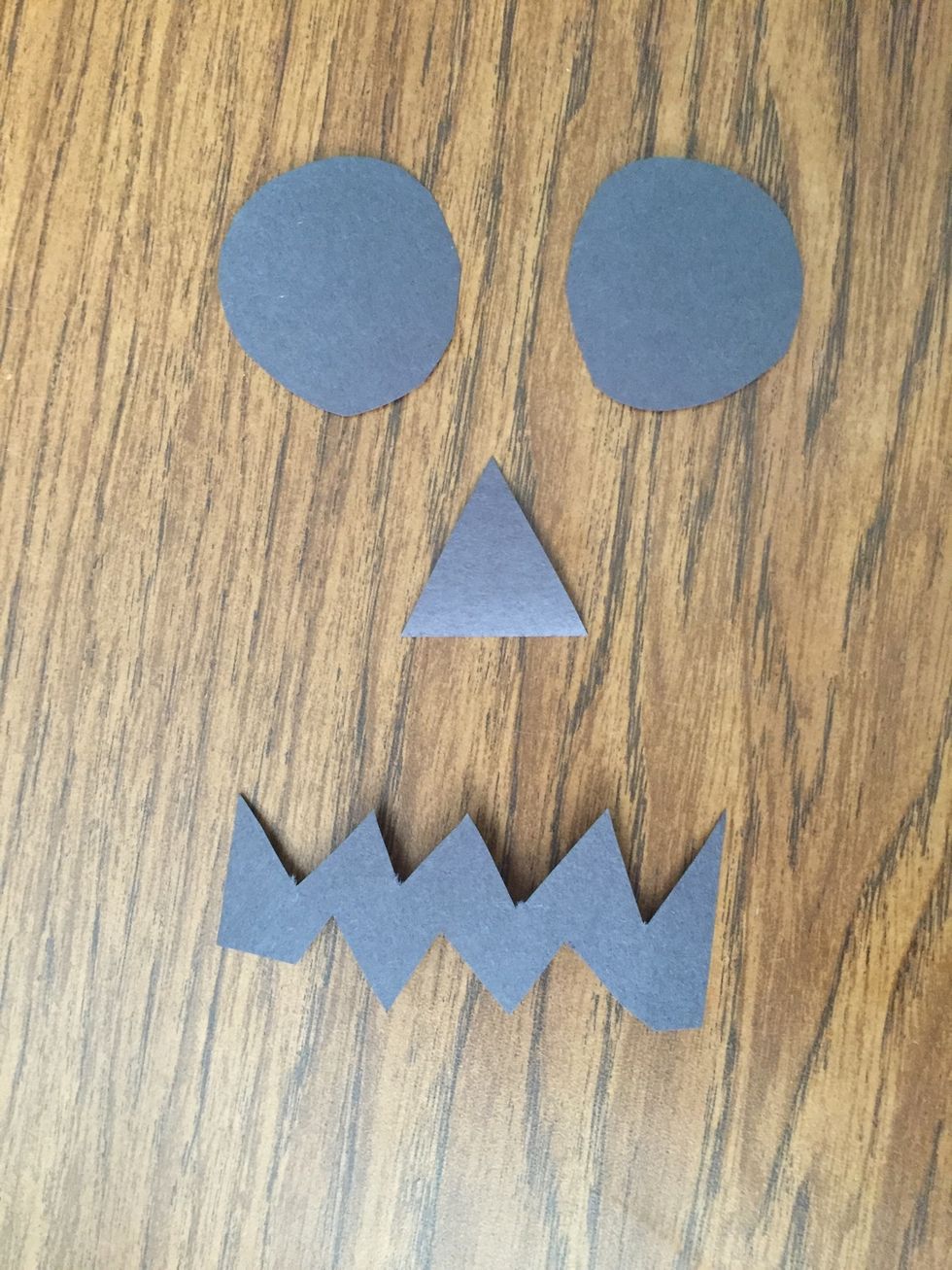 Second, cut out the traced face shapes from the black construction paper.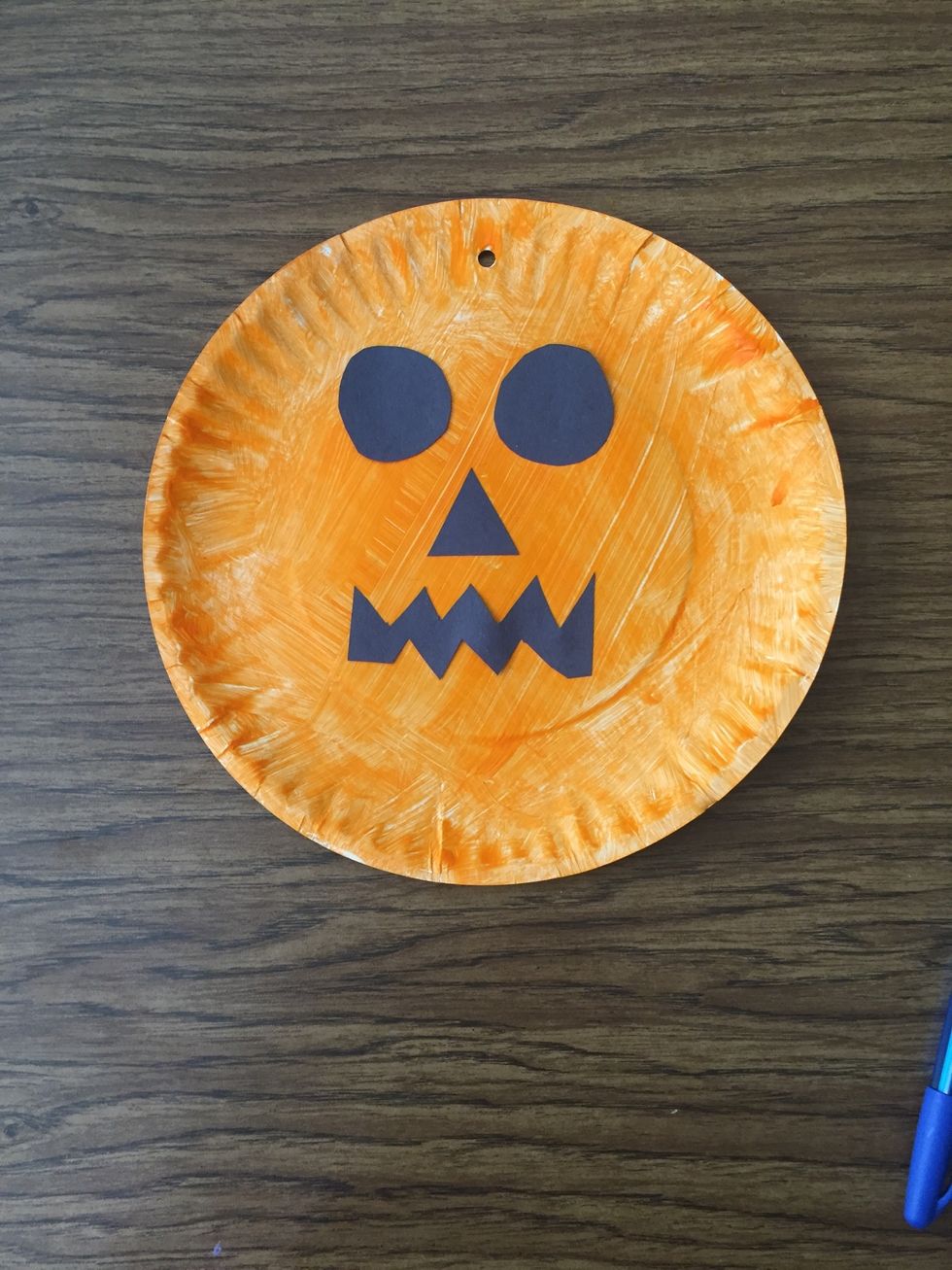 Take Elmer's glue and stick each cut out piece into the correct spots on the pumpkin.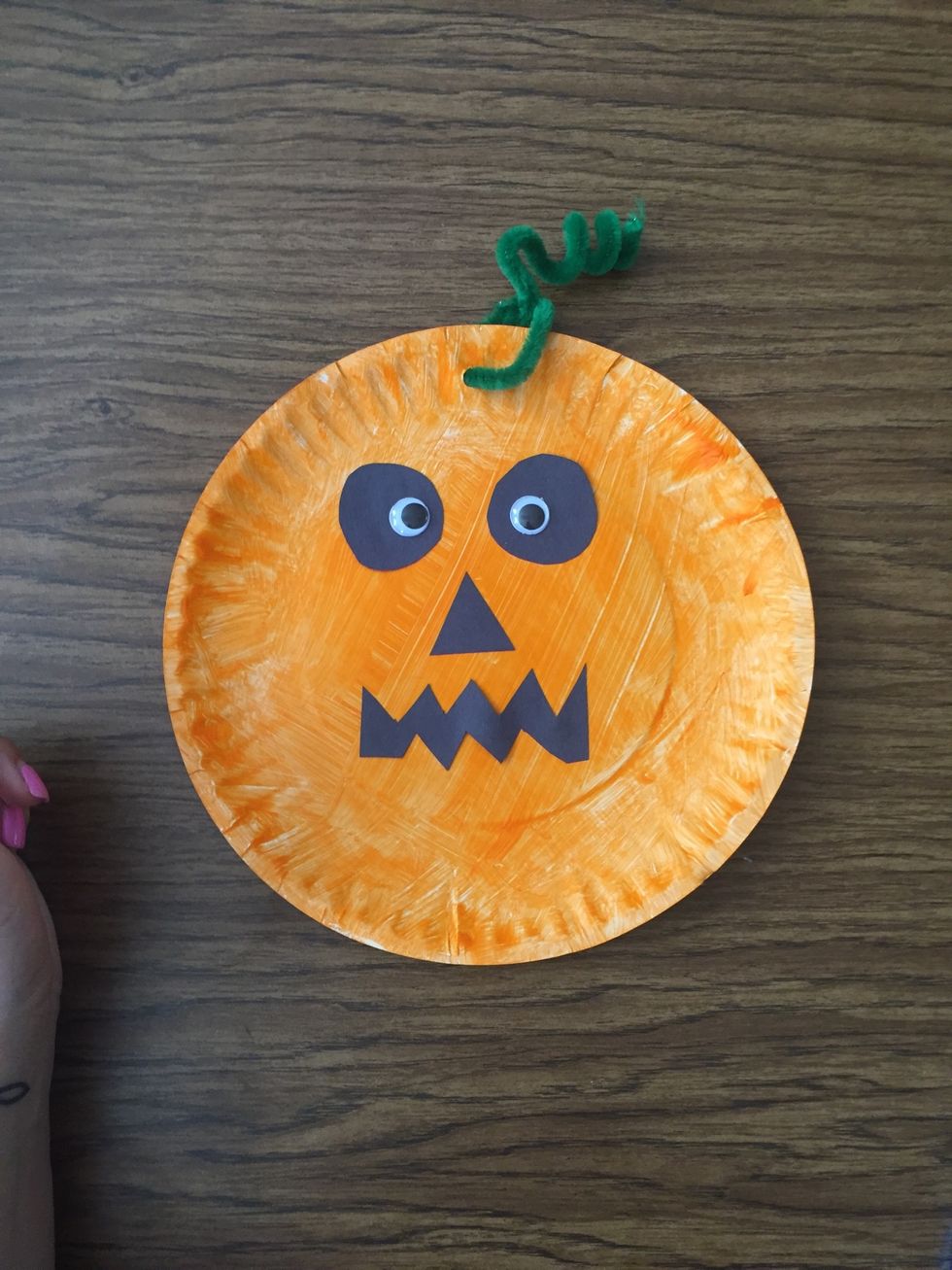 Lastly, stick Googly eyes onto the cut out circles and weave the pipe cleaner through the hole punch on the paper plate. Twirl the pipe cleaner around your finger to make it curly. Dry overnight!
Orange washable fingerpaint
Paint Brush
Elmers Glue
Scissors
Hole Punch
Googly sticky eyes
Black Construction Paper
Green pipe cleaner
Paper Plate