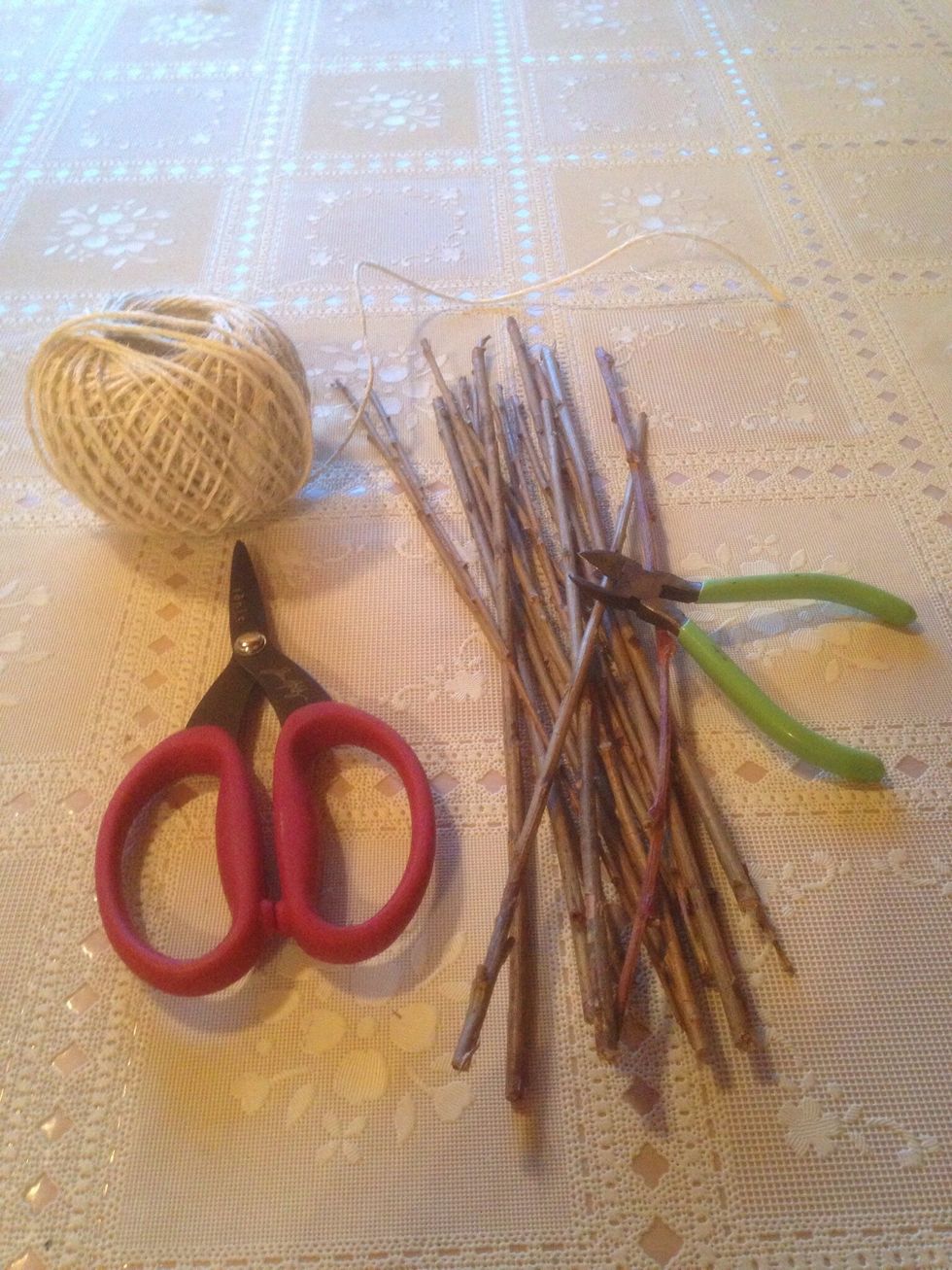 Gather supplies to make stem.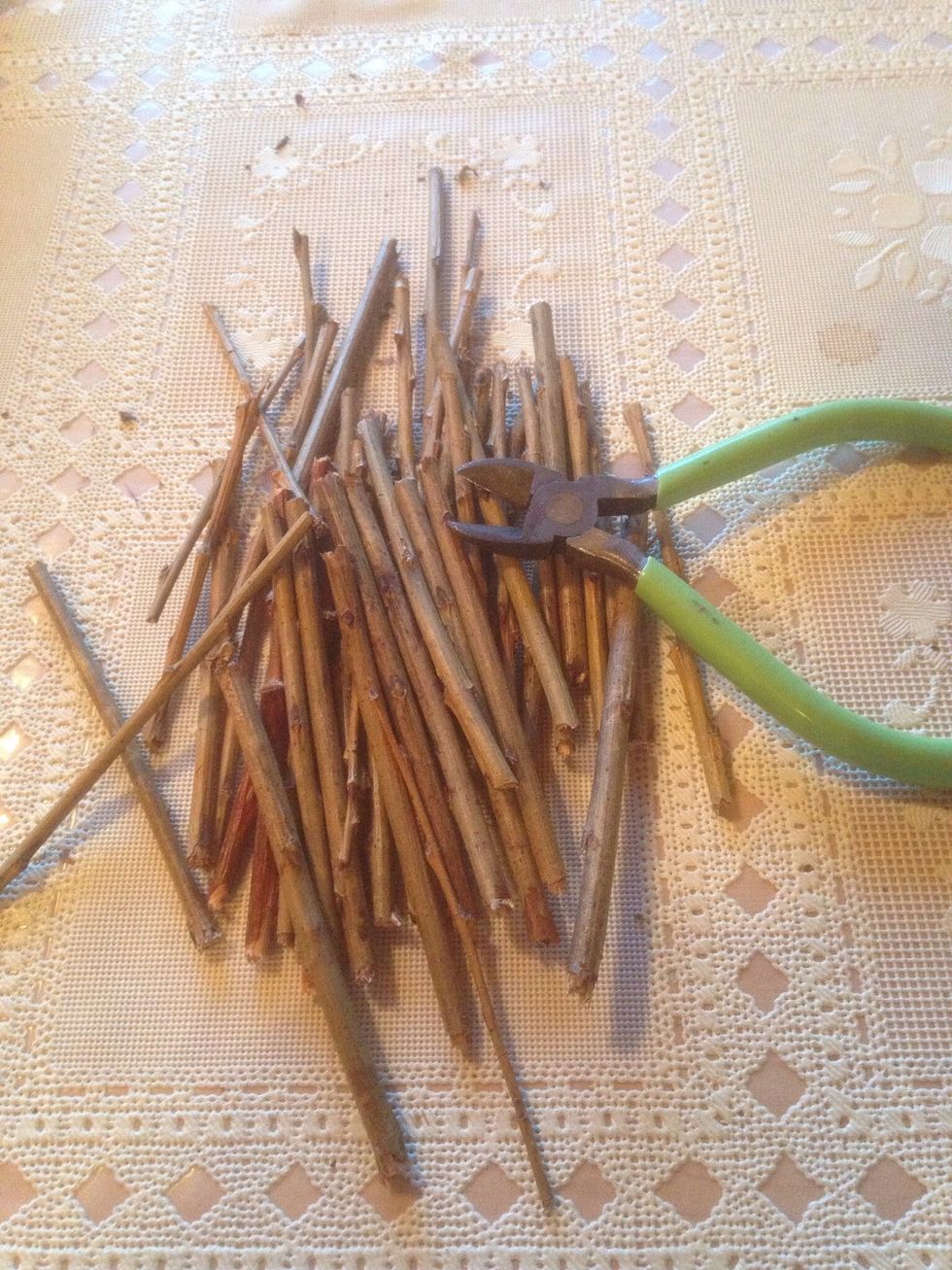 Cut sticks to 2 1/2 inch lengths.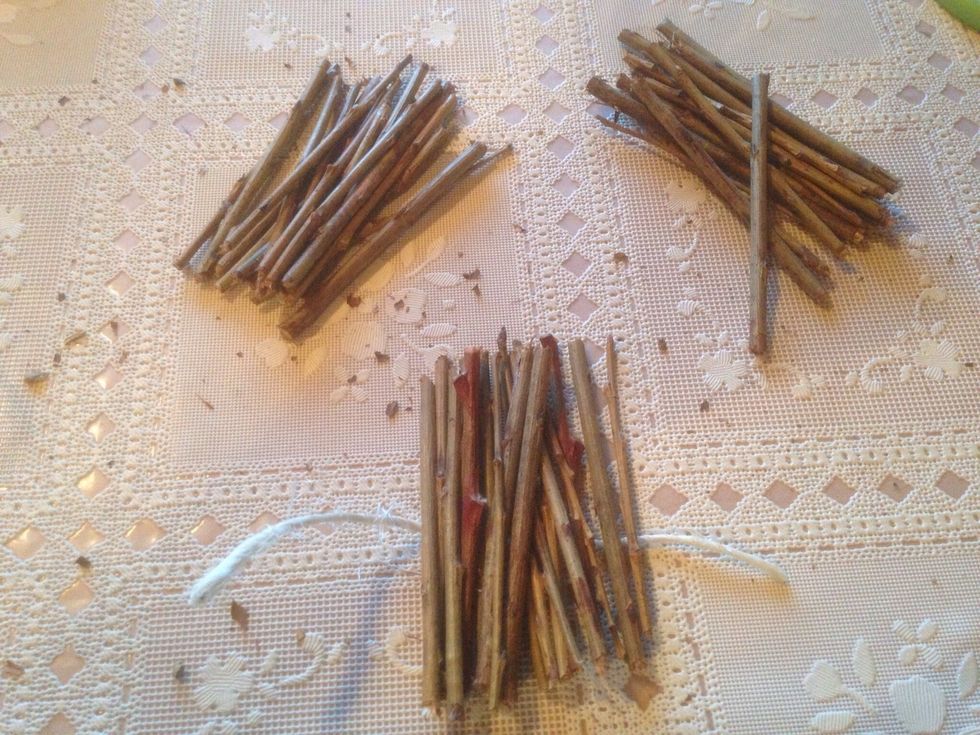 Bundle a pile together.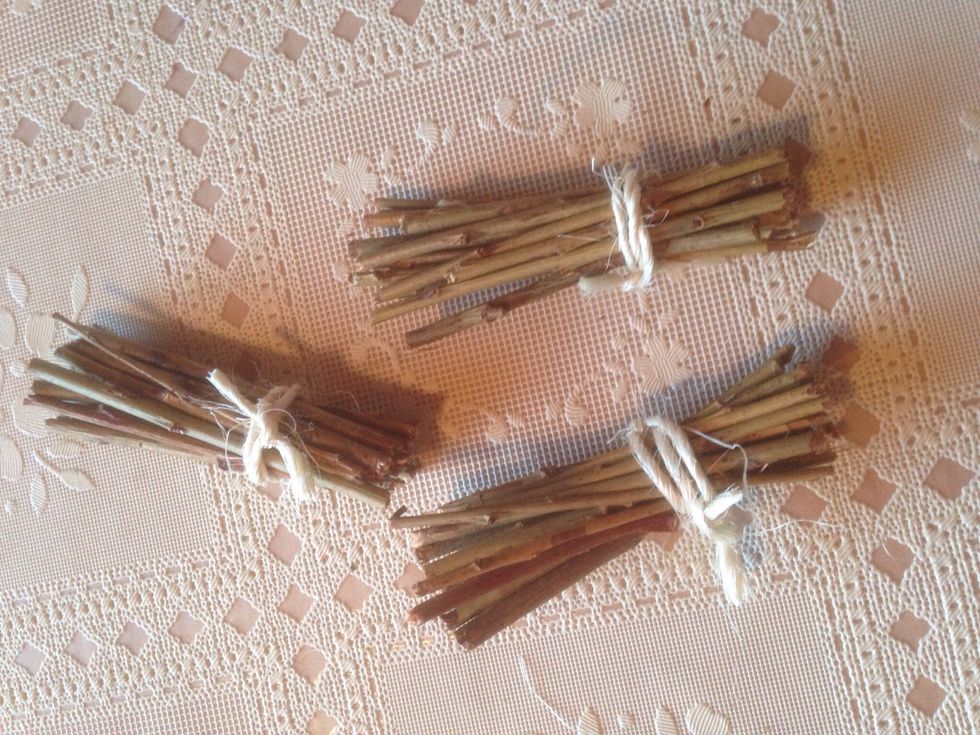 Tie bundles tightly together, set aside.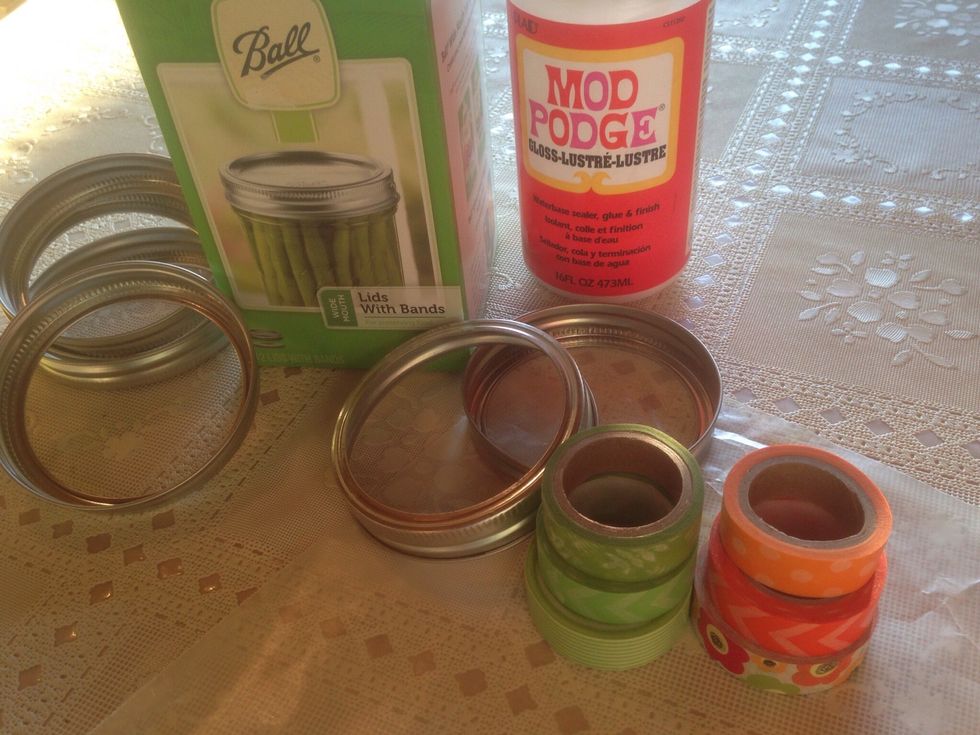 Gather supplies for pumpkin.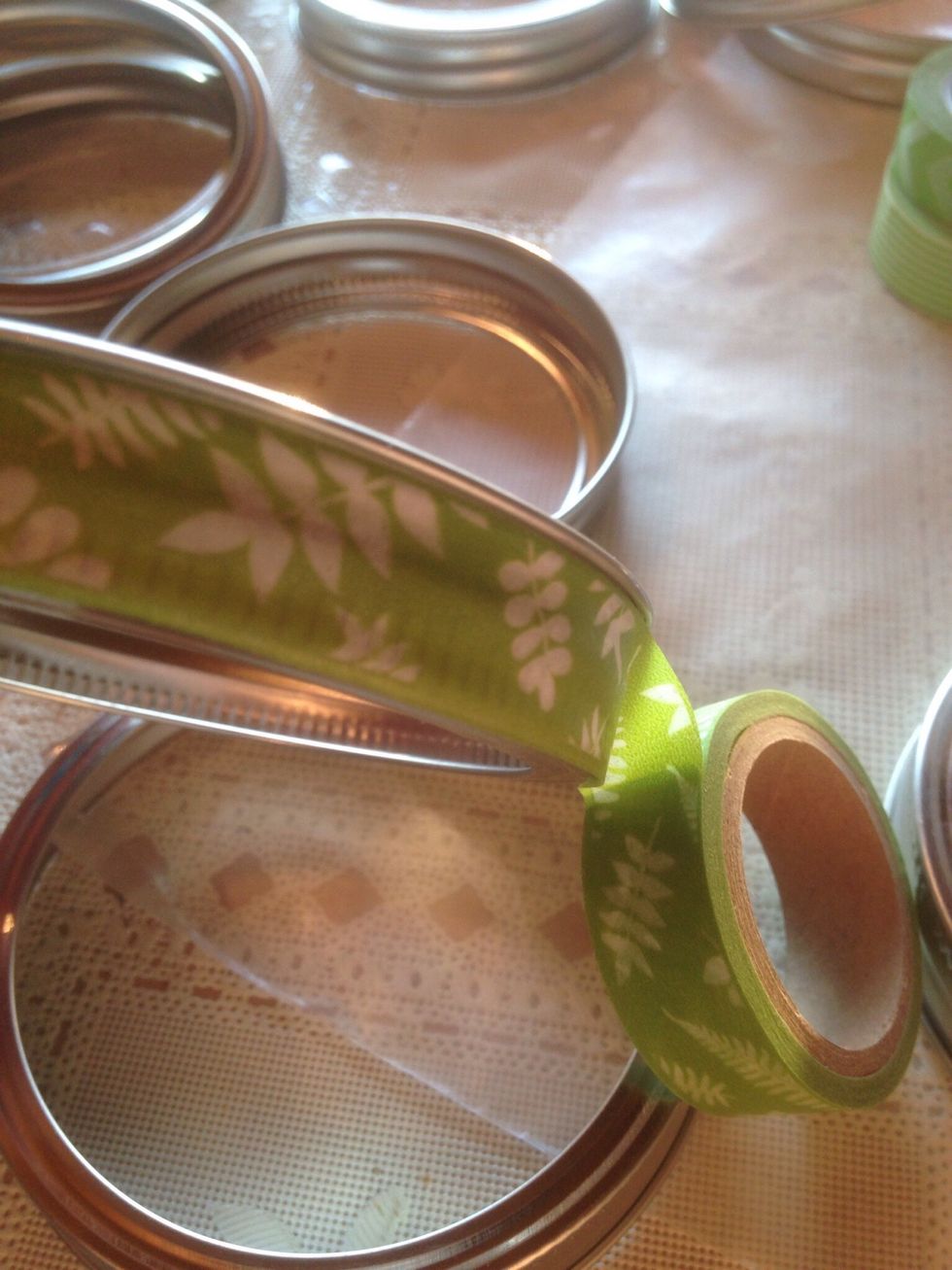 Use Washi tape to cover outside ring.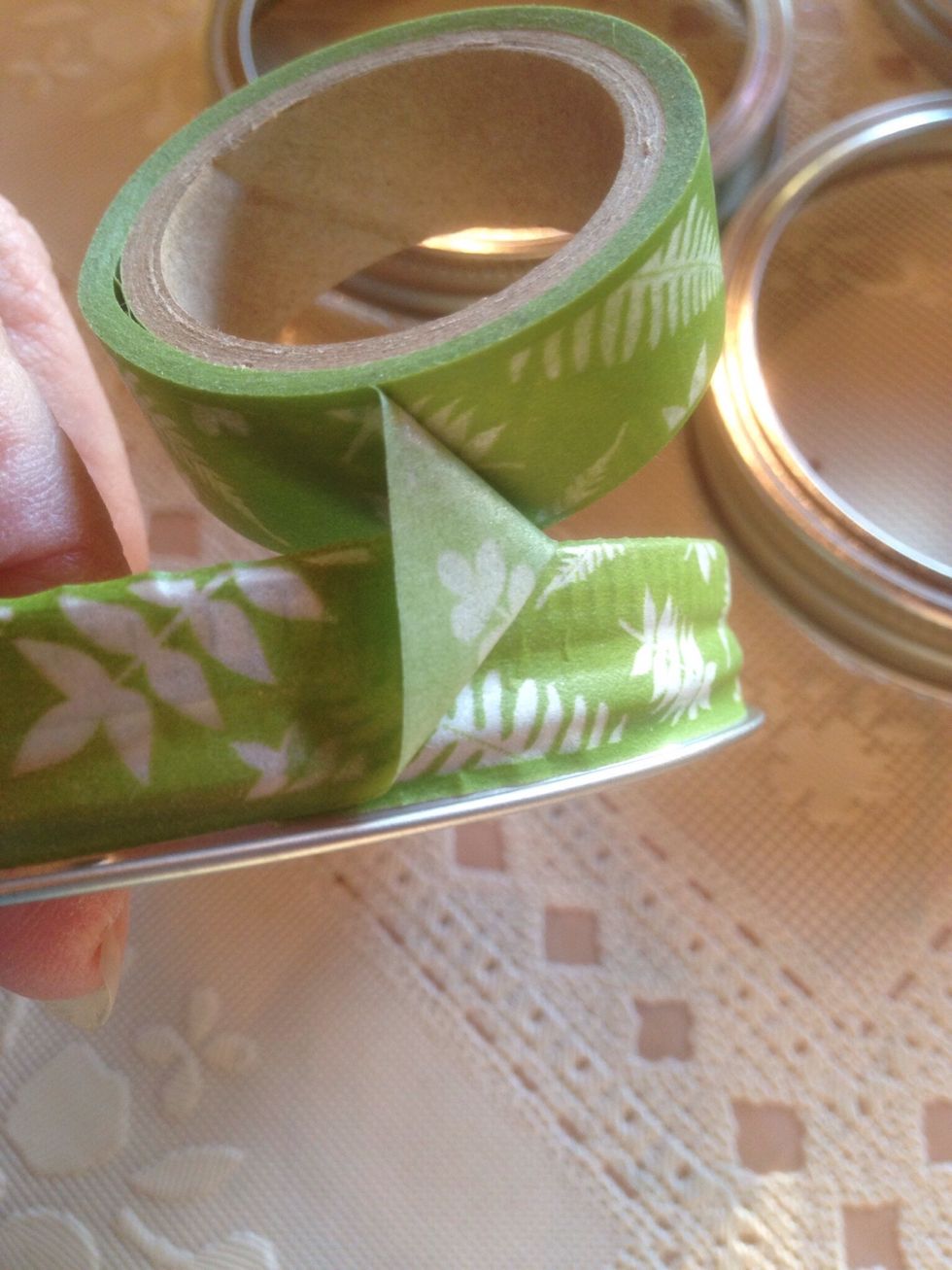 Encircle entire ring with Washi tape.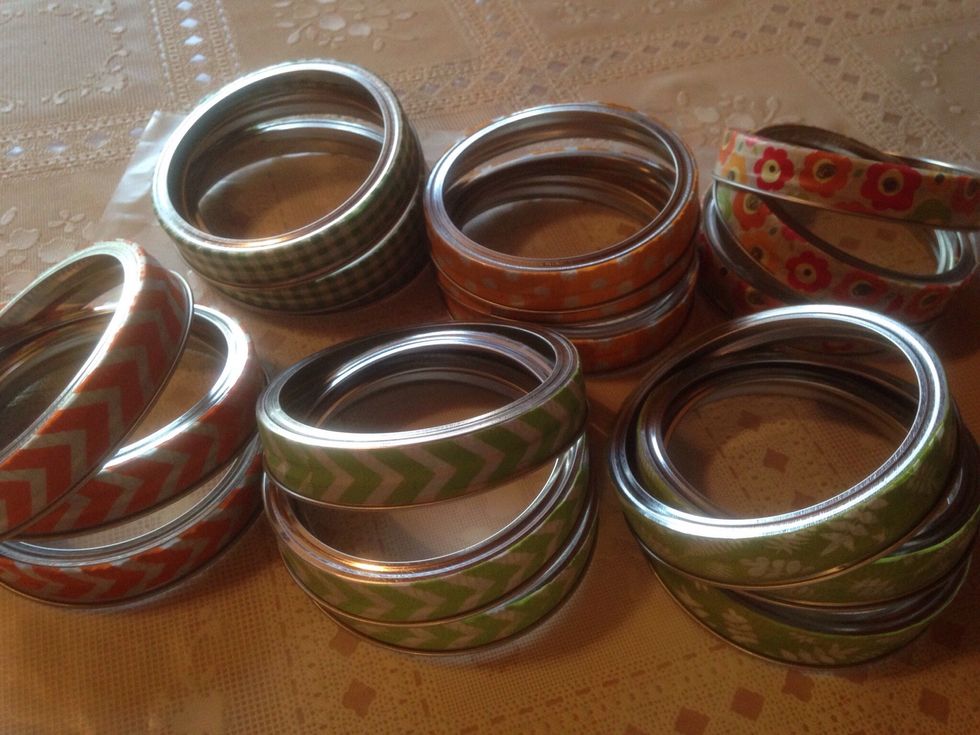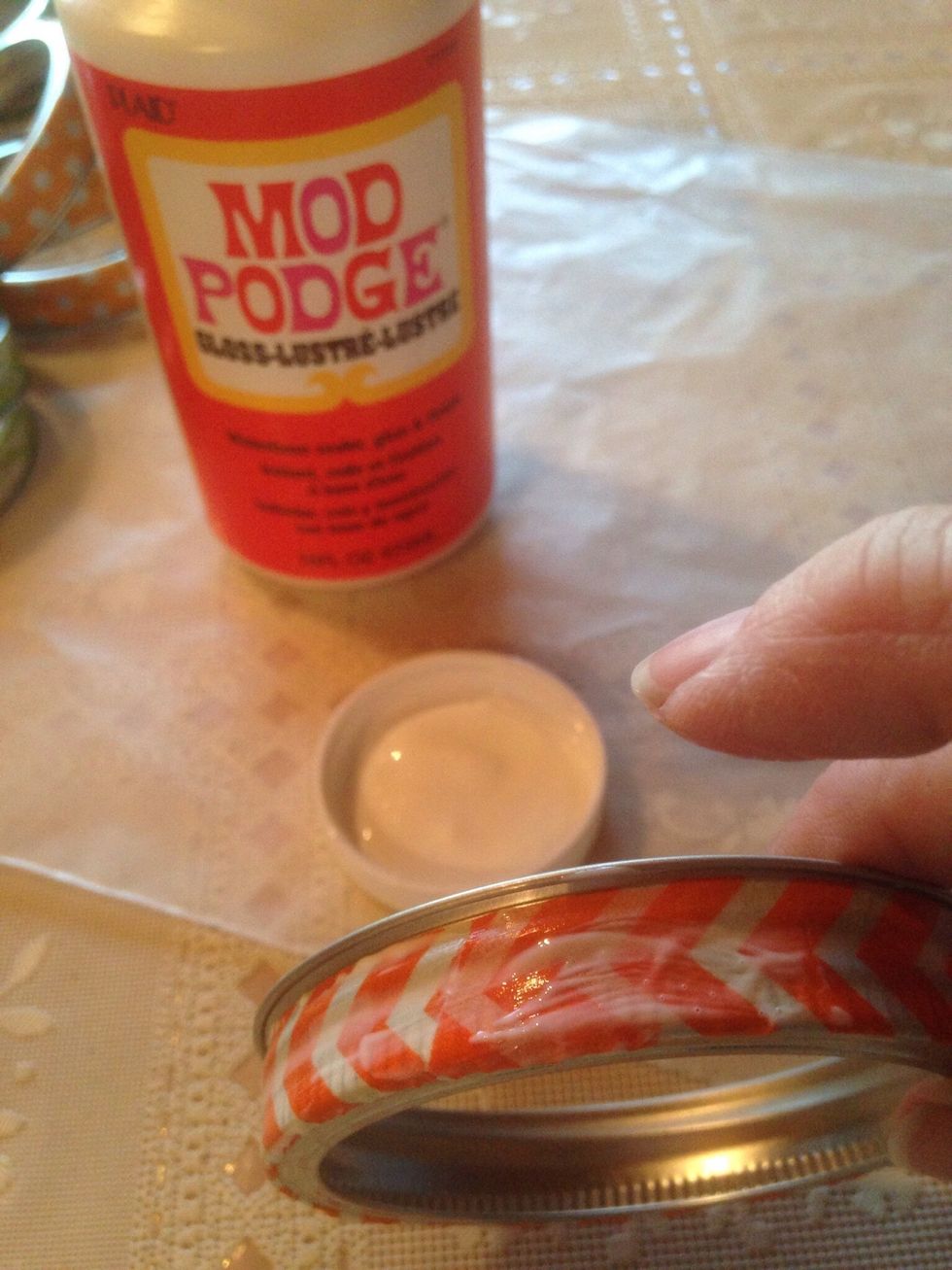 Use Mod Podge to seal edge of tape. I also like to put a light layer over entire strip of tape.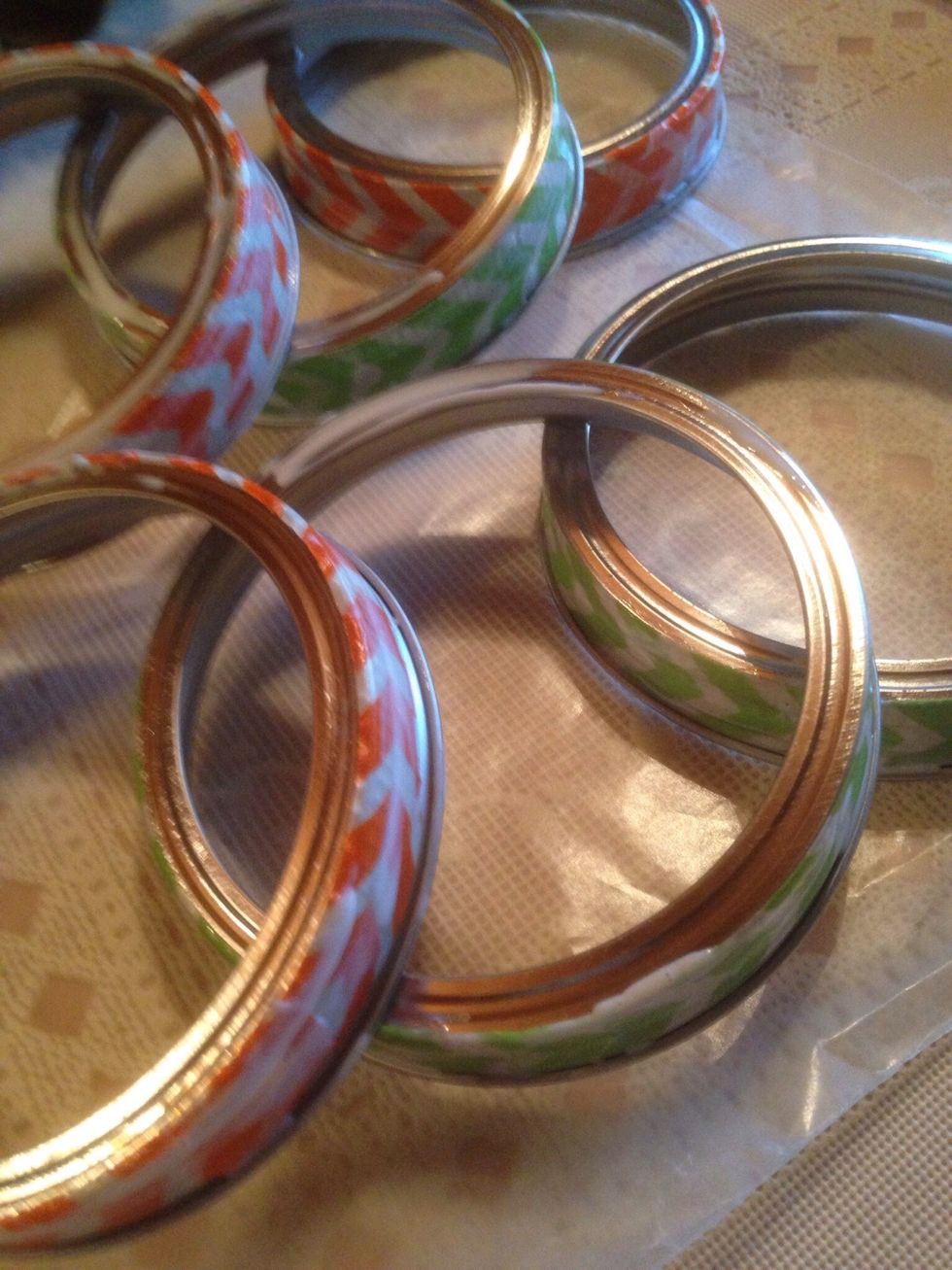 Set aside to dry completely.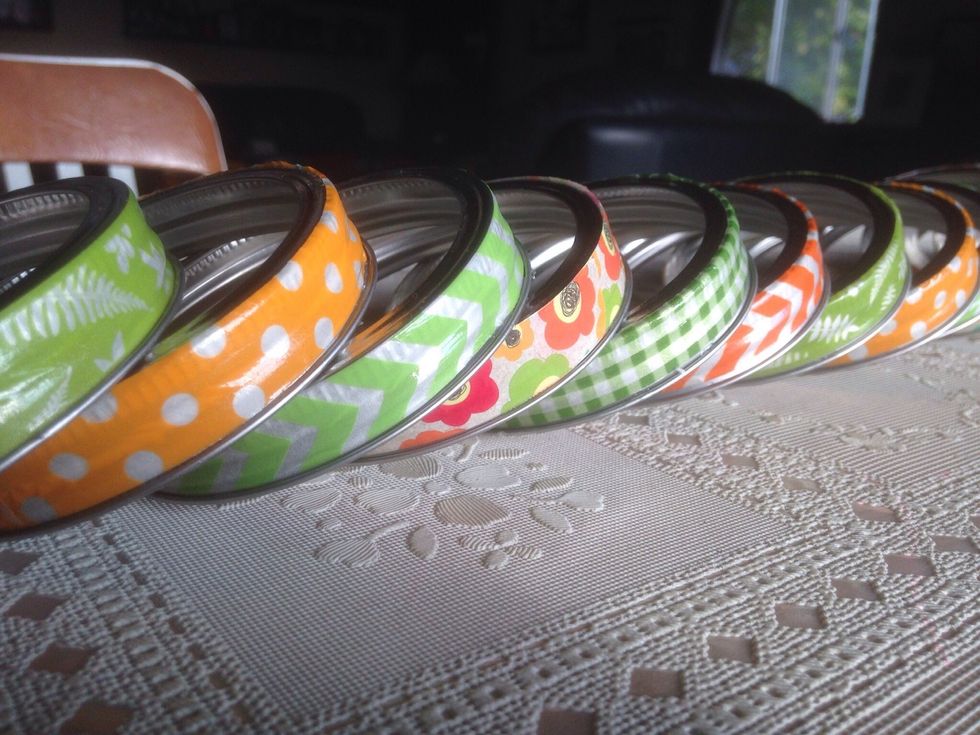 When dry, lay out rings in desired pattern.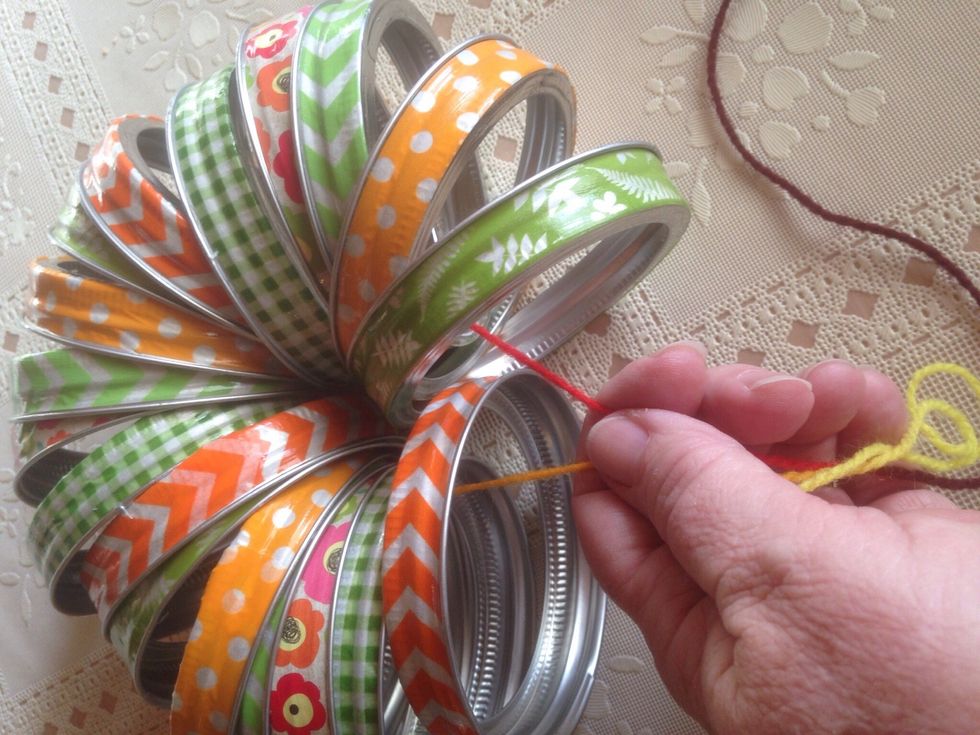 Use long strip of yarn to tie rings together. Pull yarn tight as possible, then knot.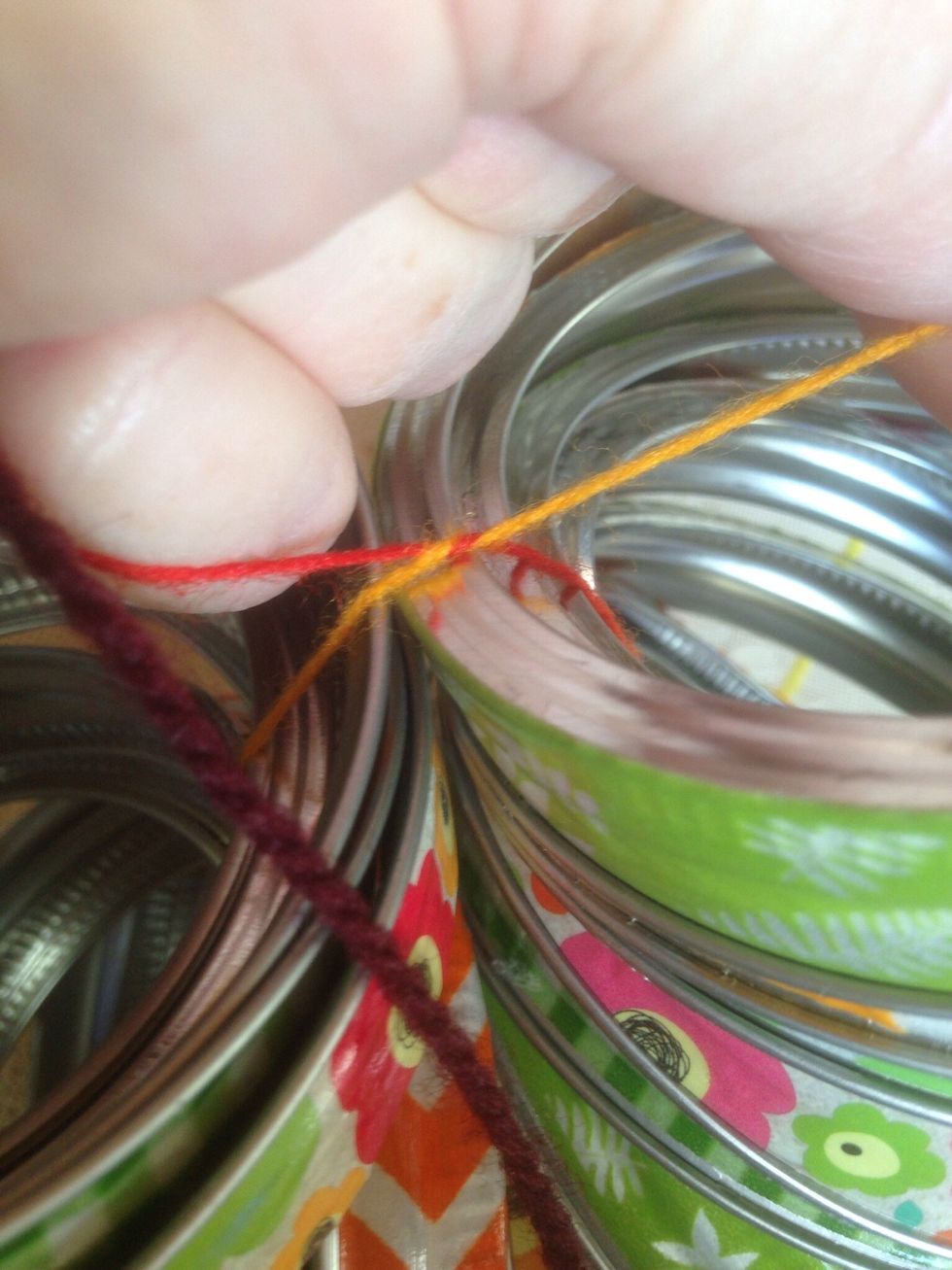 Double, then triple knot.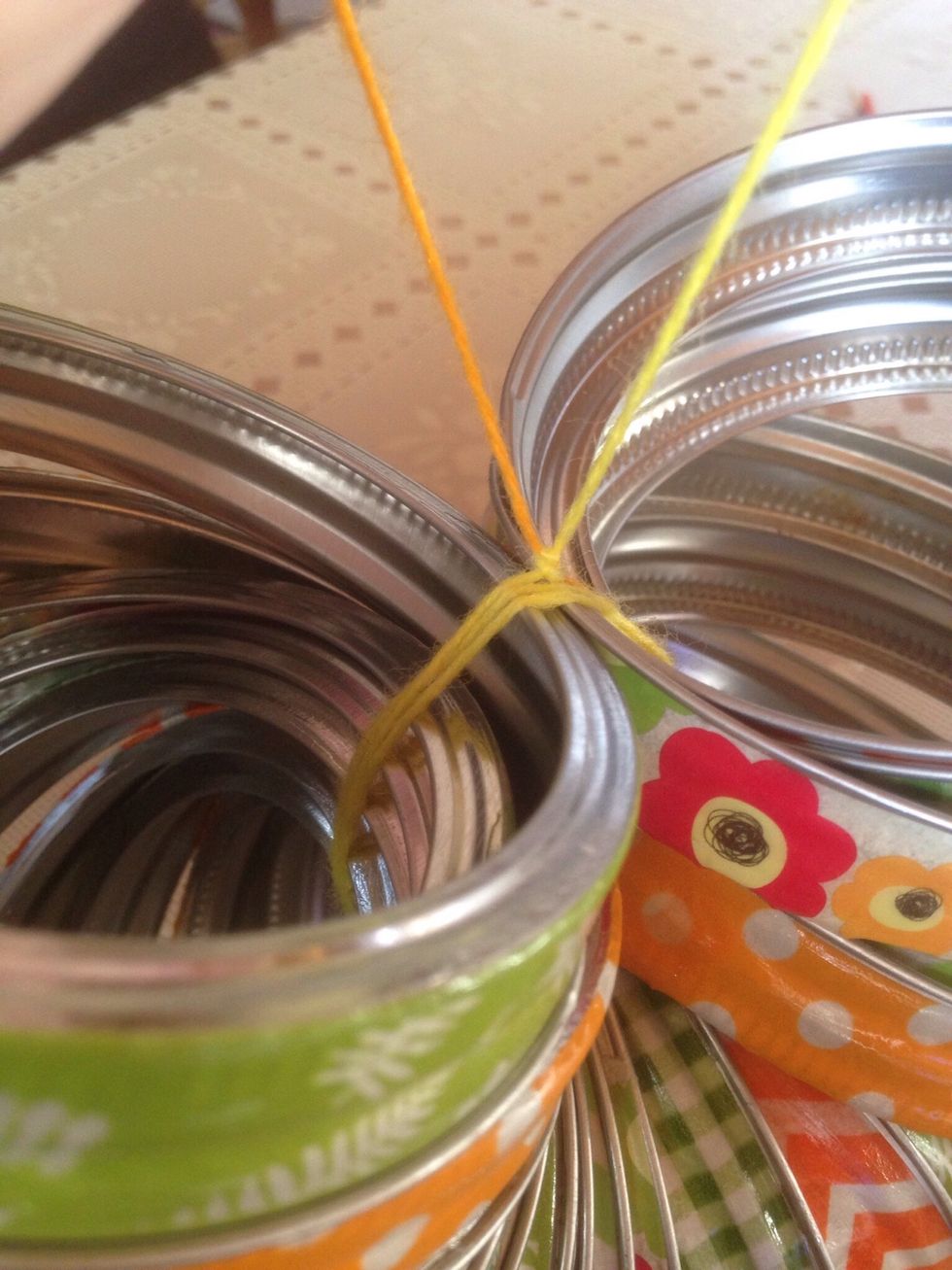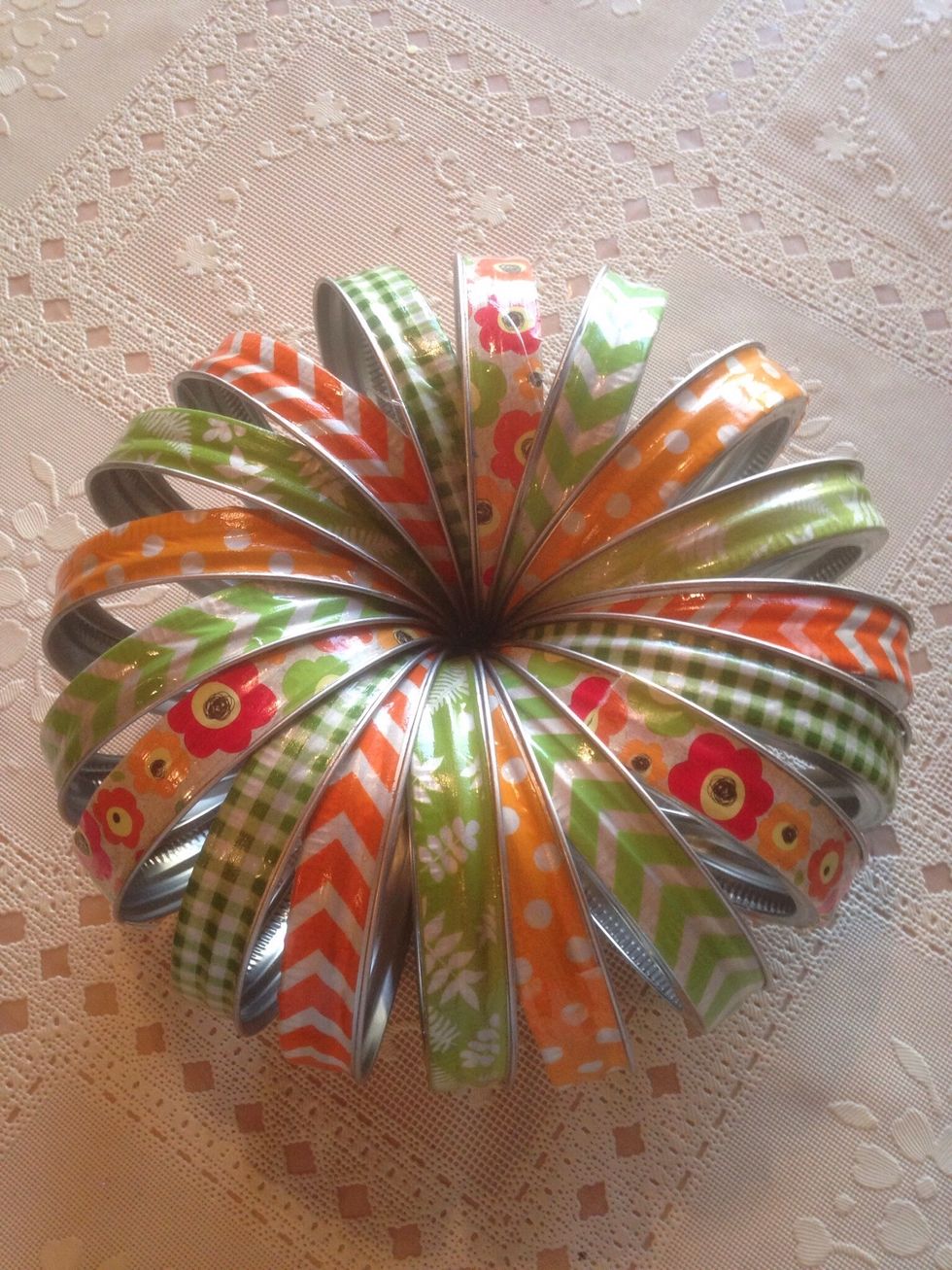 Spread rings out evenly.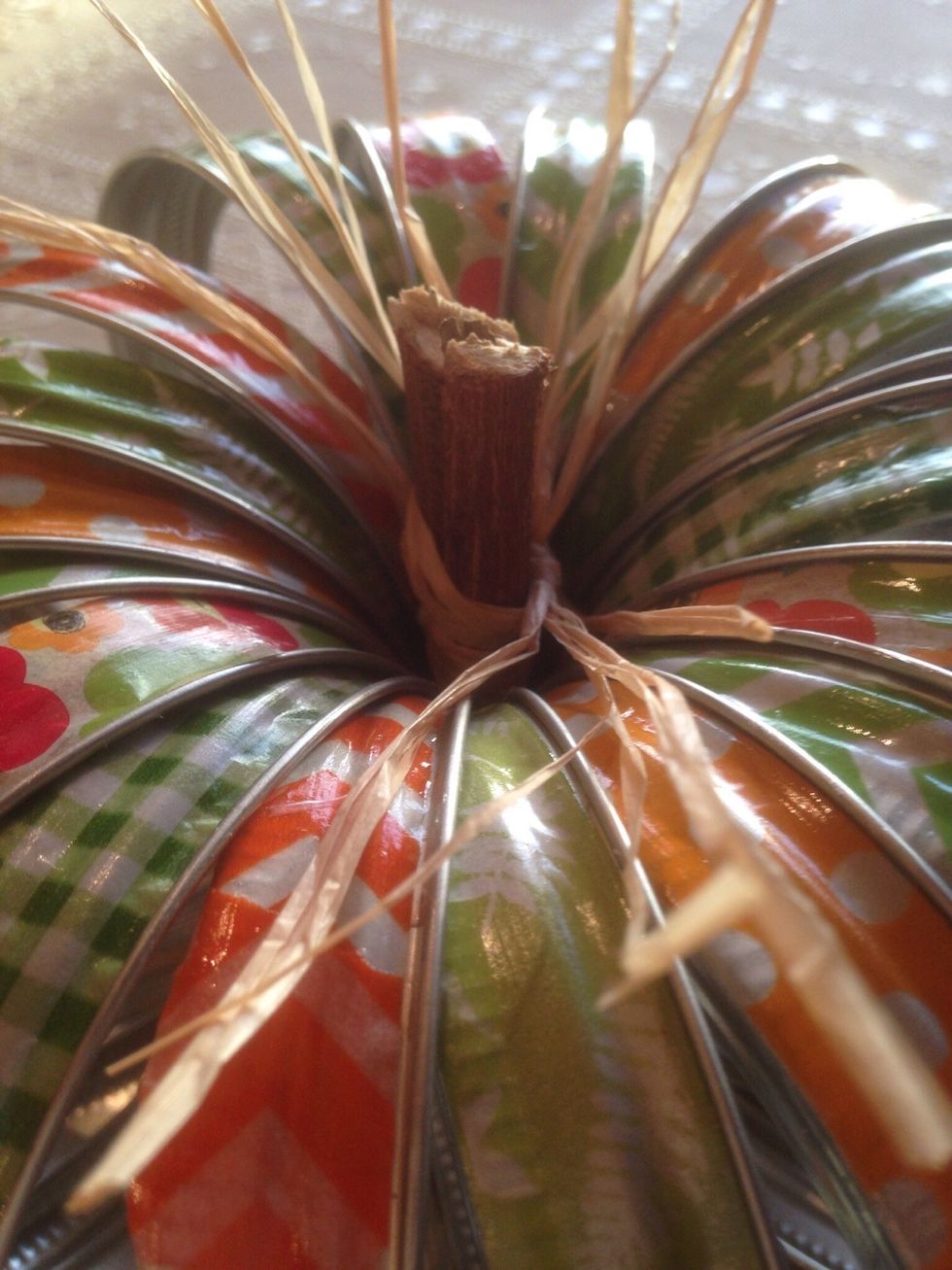 Stick stems in middle of rings. You can use hot glue to permanently set stem.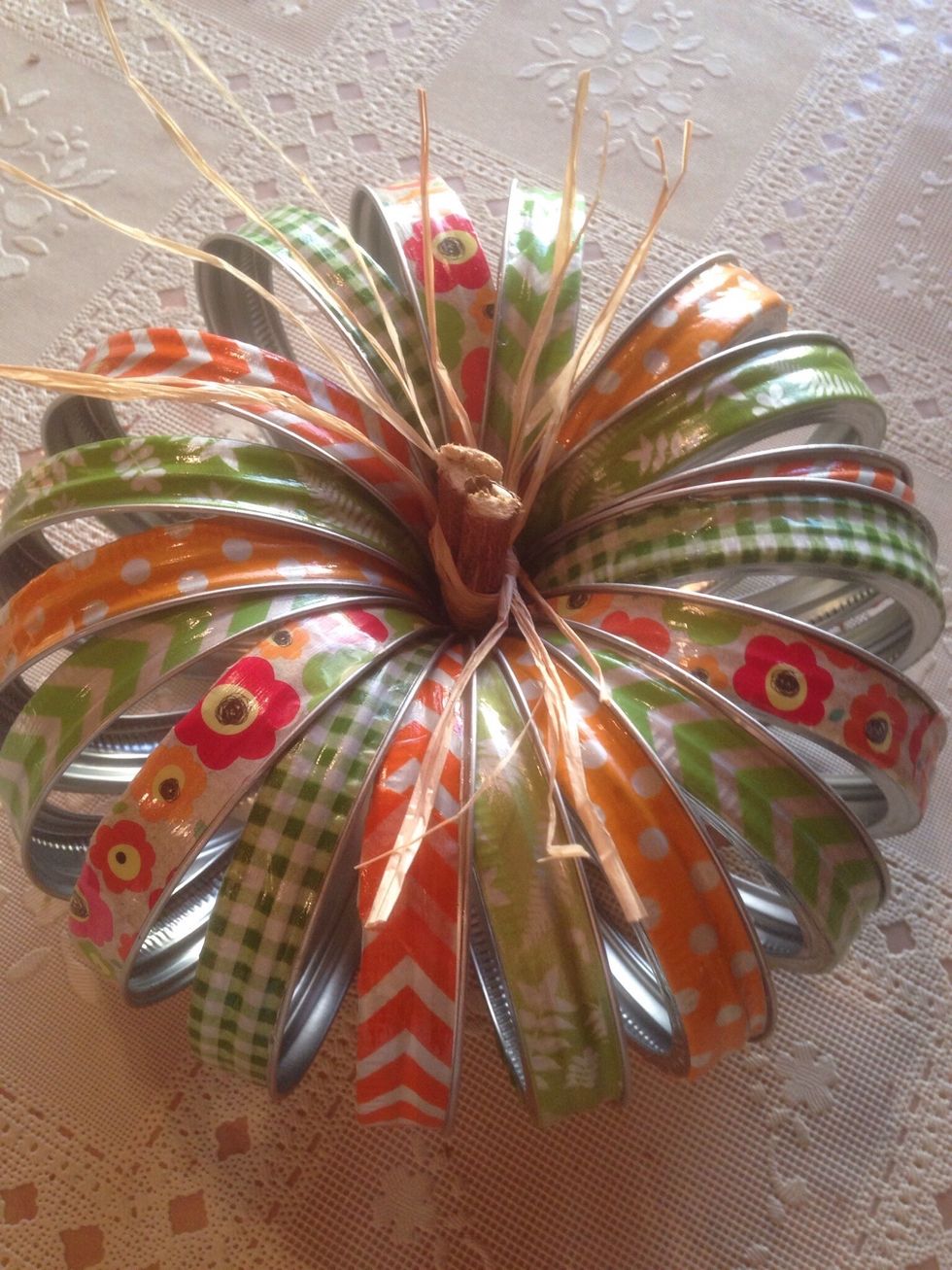 Add raffia for added embellishment.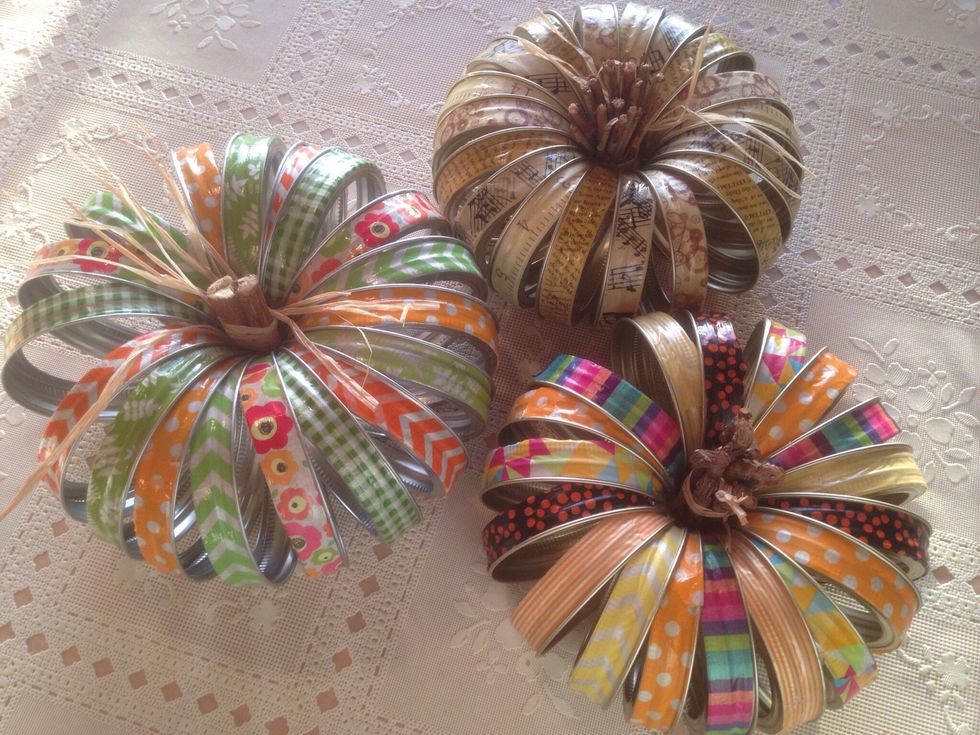 Happy Fall 'Y'all!
18 Canning Rings
Variety of Washi Tape in fall colors
Mod Podge
Yarn
Sticks
Twine, Raffia