These are the supplies you will need: orange paint/ orange marker, scissors, glue, a green pipe cleaner, and googly eyes.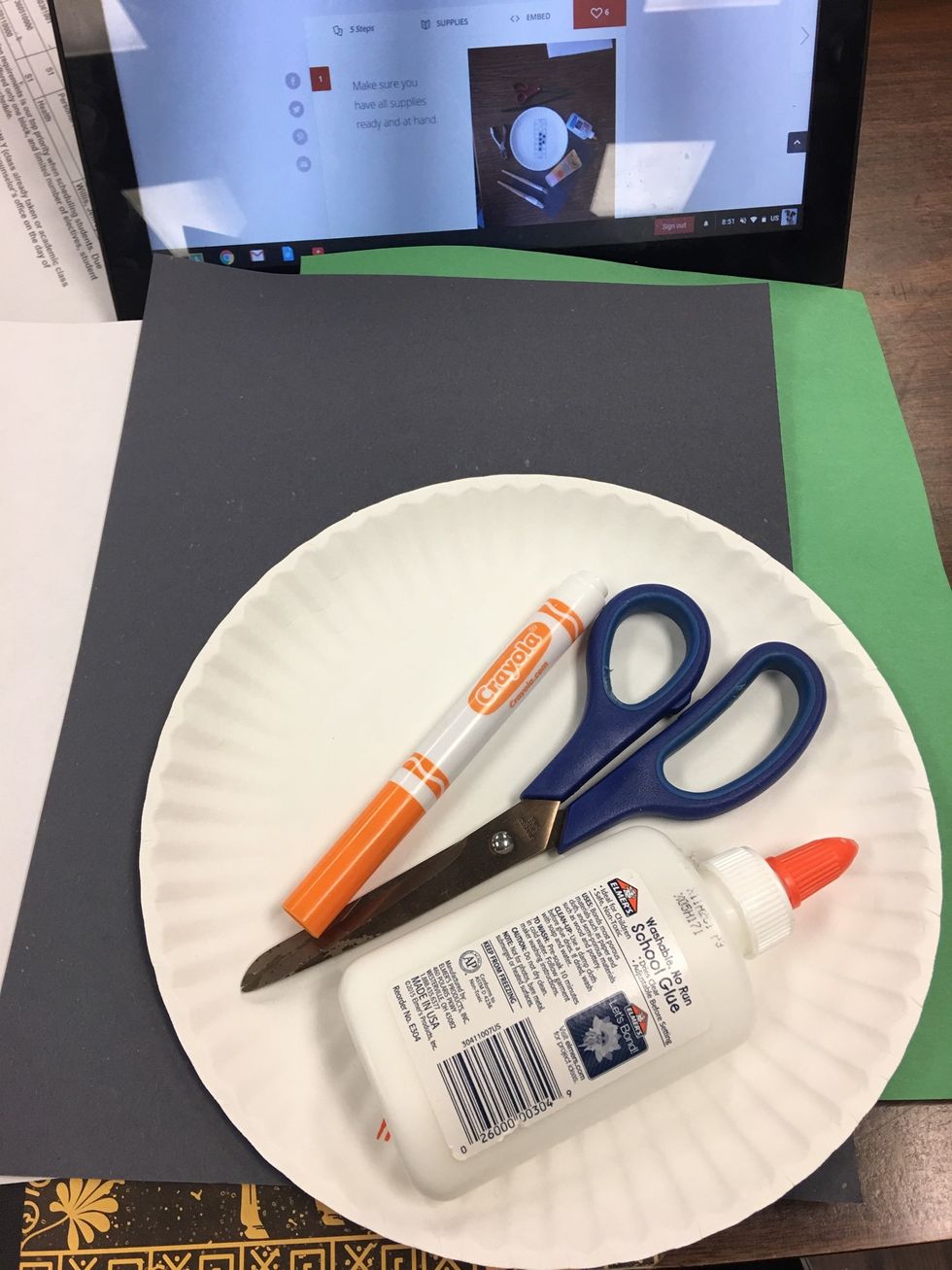 Your going to punch a hole at the edge of the plate. Then your going to paint the entire plate orange.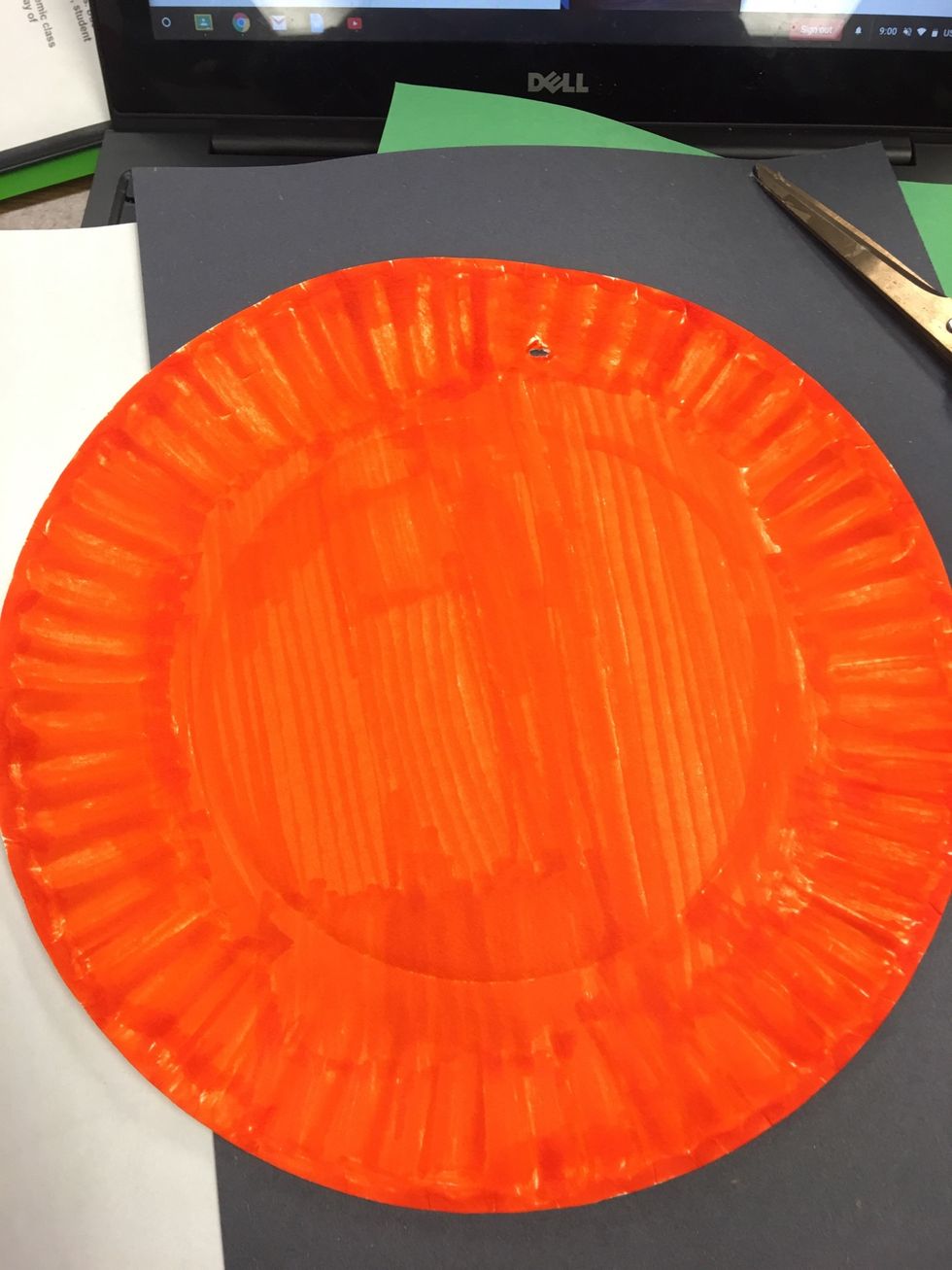 Your going to take the black construction paper and cut out 2 circles, a triangle nose, and a zig zag mouth.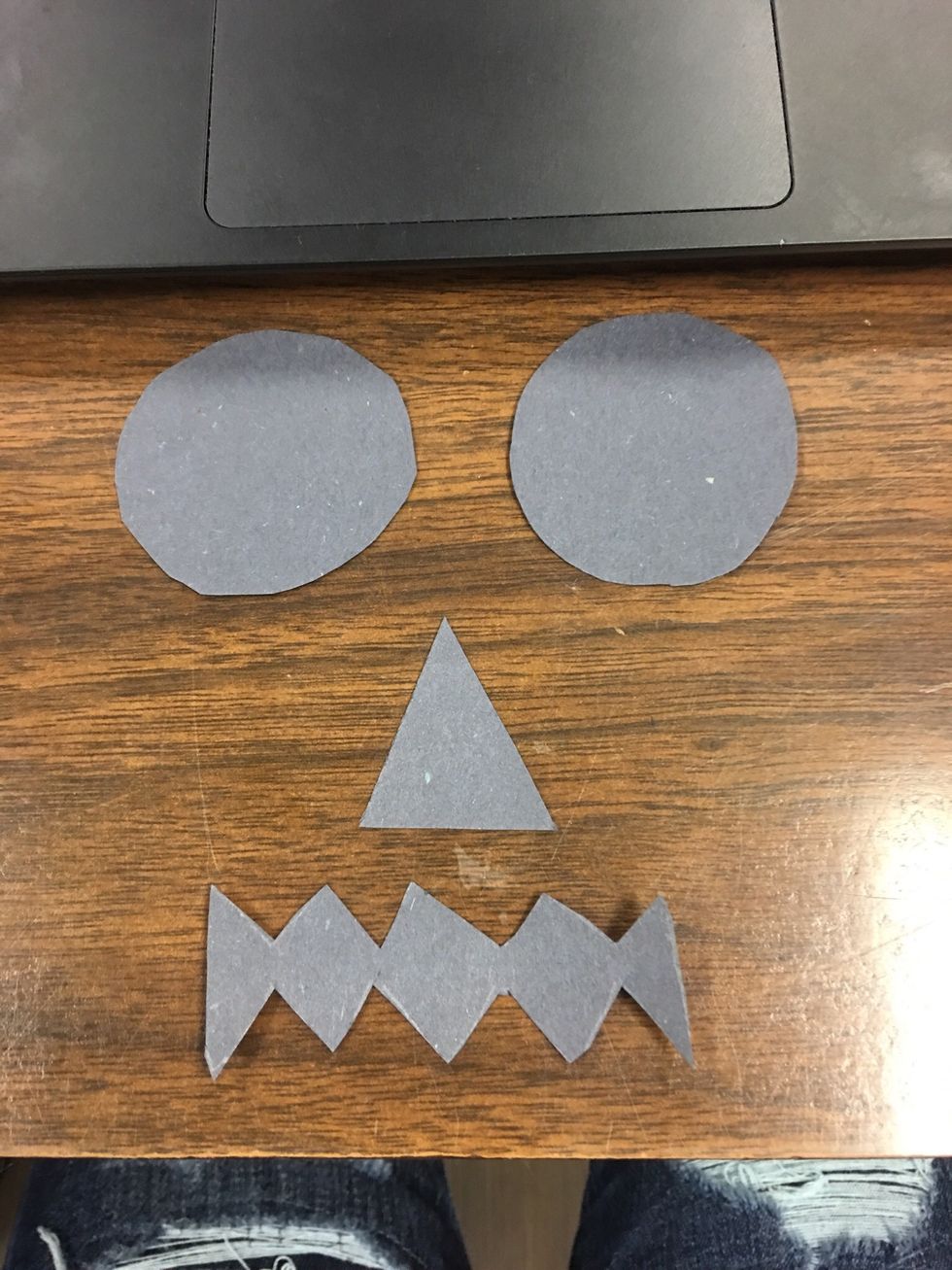 Take your glue and glue the 2 circles, triangle nose, and the zig zag mouth on to the plate to form a face.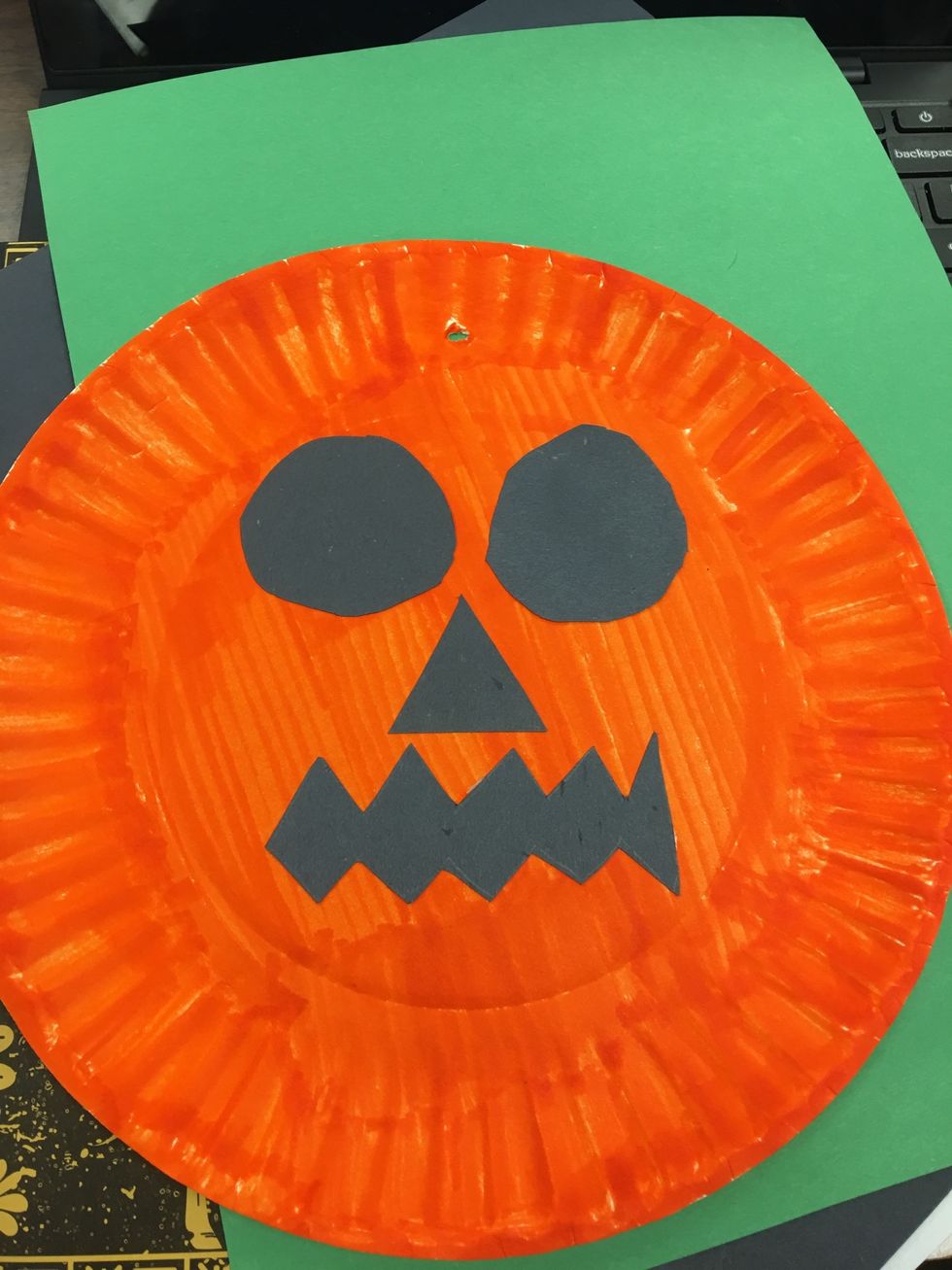 Glue the googly eyes on the 2 circles you cut out and take your pipe cleaner stick it through the hole and twirl the pipe cleaner around your finger to make it curl.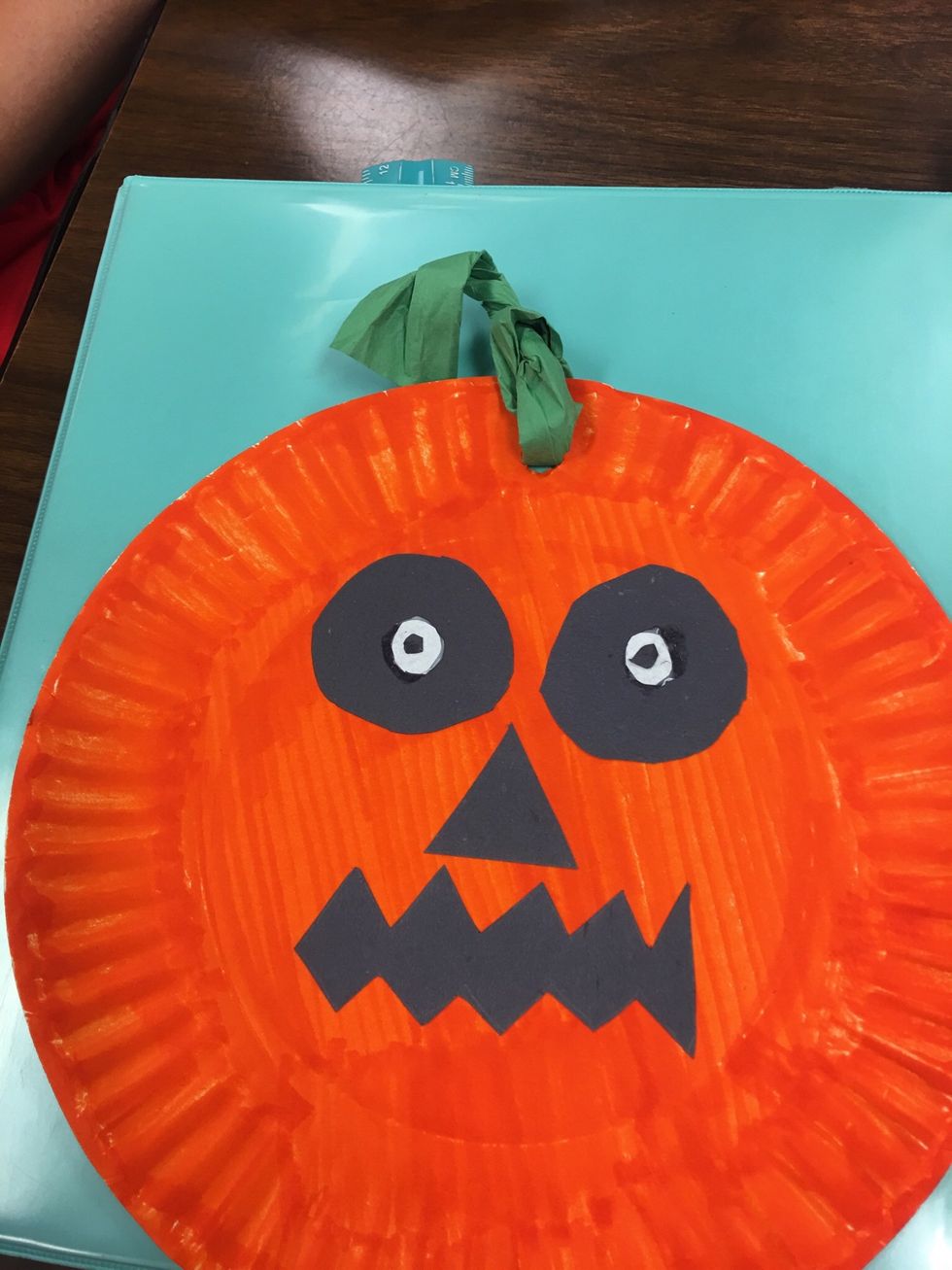 Orange paint
Paint brush
Glue
Scissors
Hole punch
Googly eyes
Black construction paper
Green pipe cleaner
Paper plate