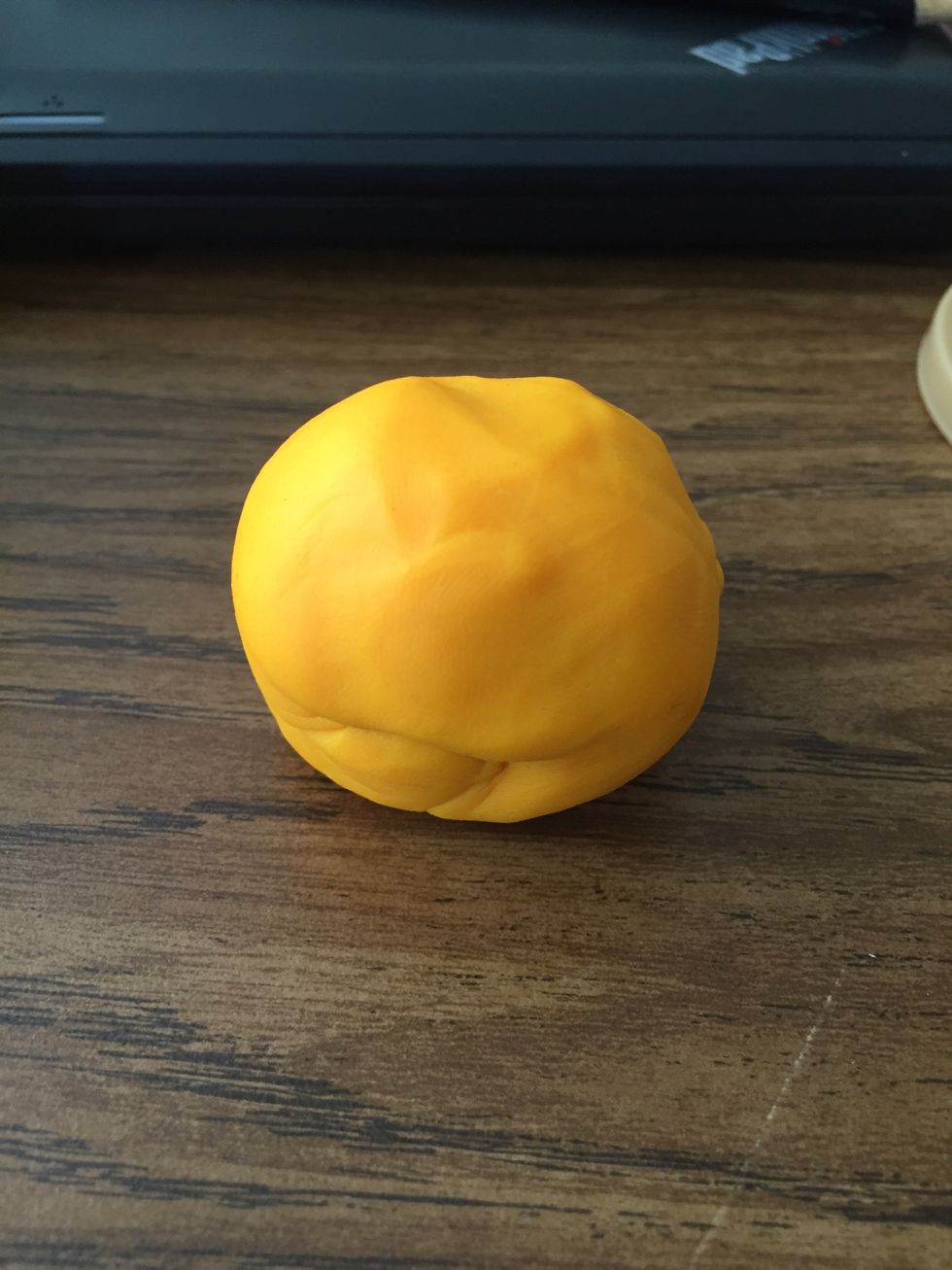 Start by taking a handful of orange play doh and rolling it into a ball.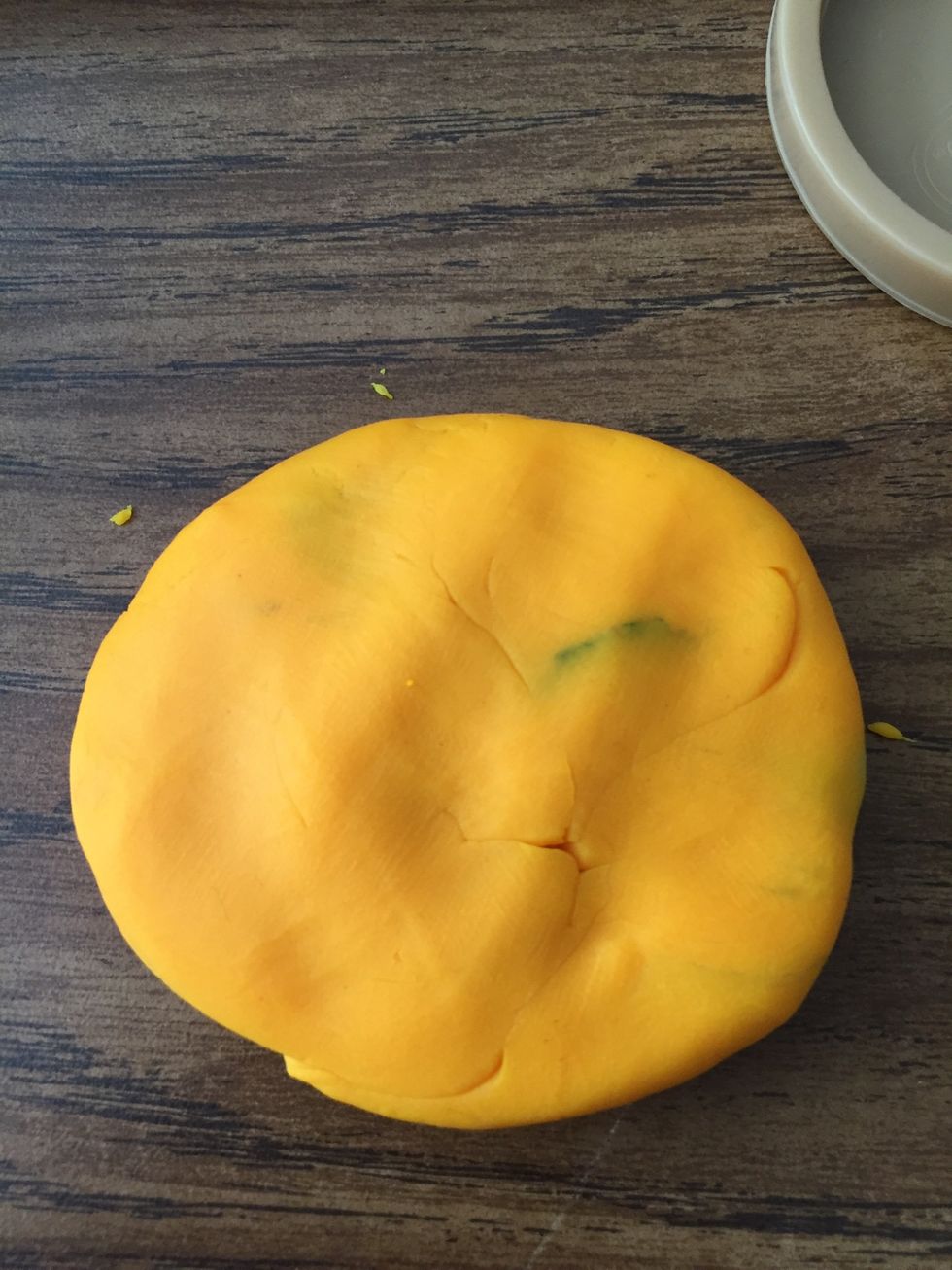 Next squish the orange play doh ball flat into a pancake.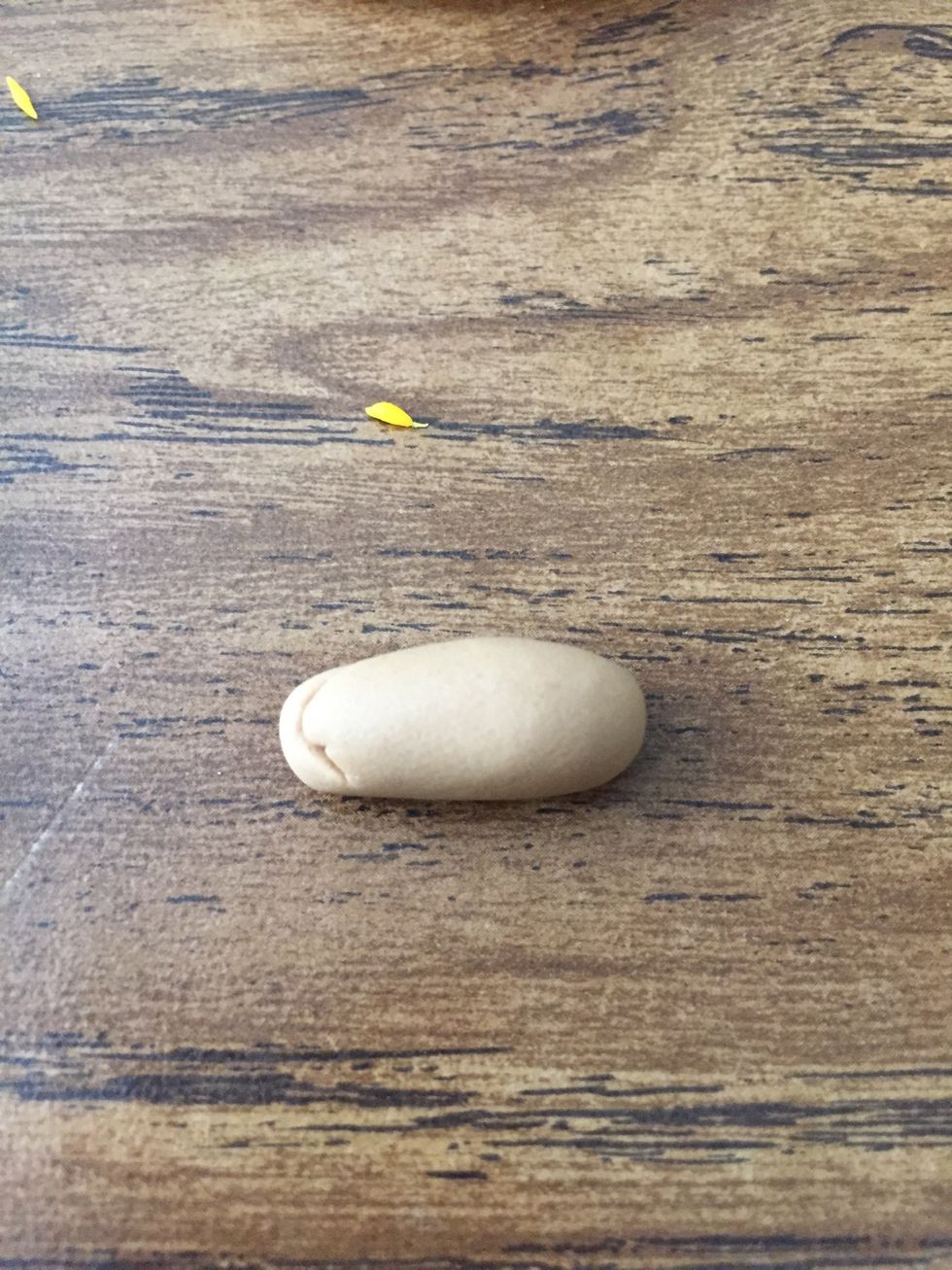 After take a little pinch of brown play doh and roll it into a stem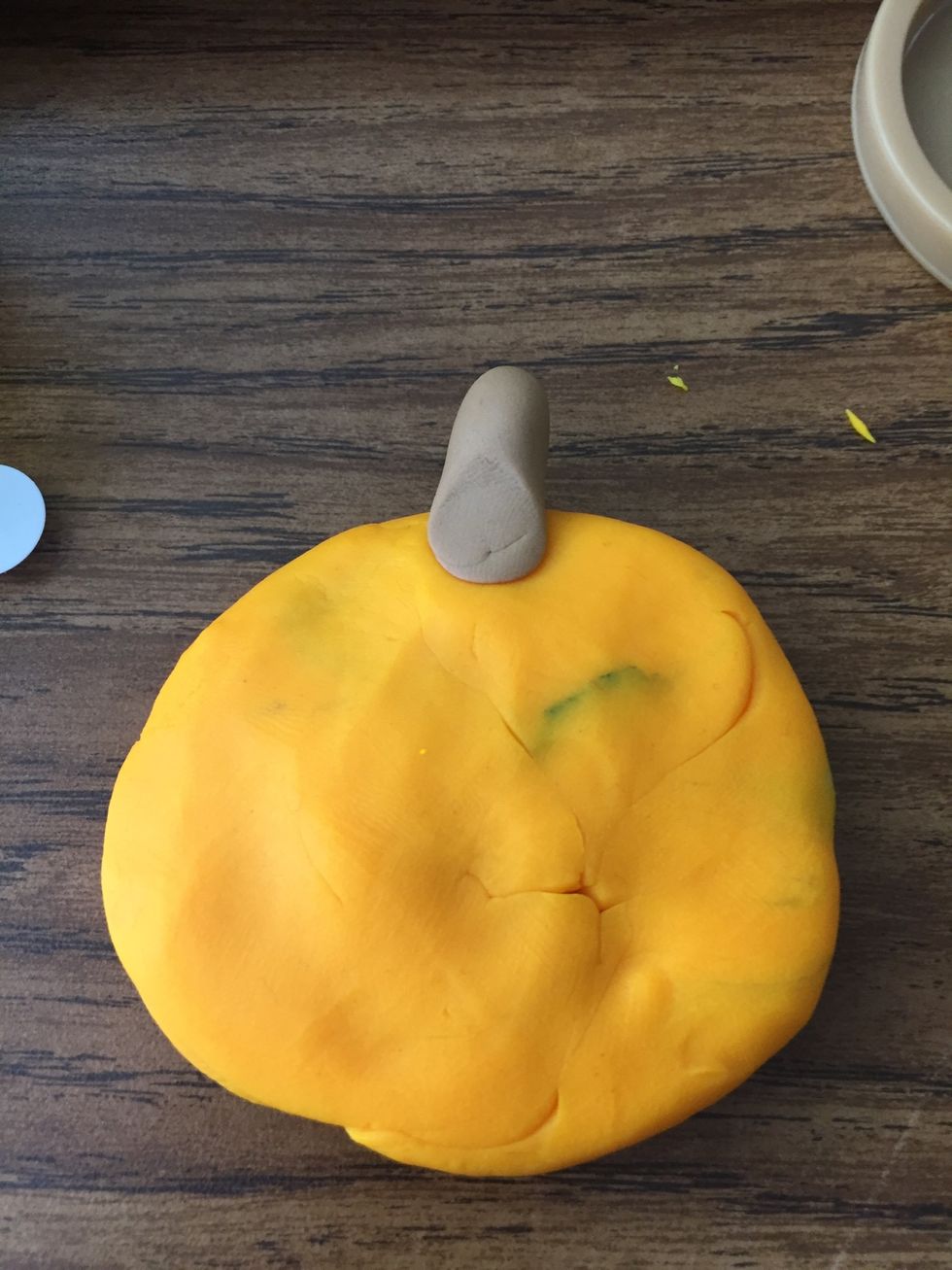 Next add the stem to the top of the pumpkin.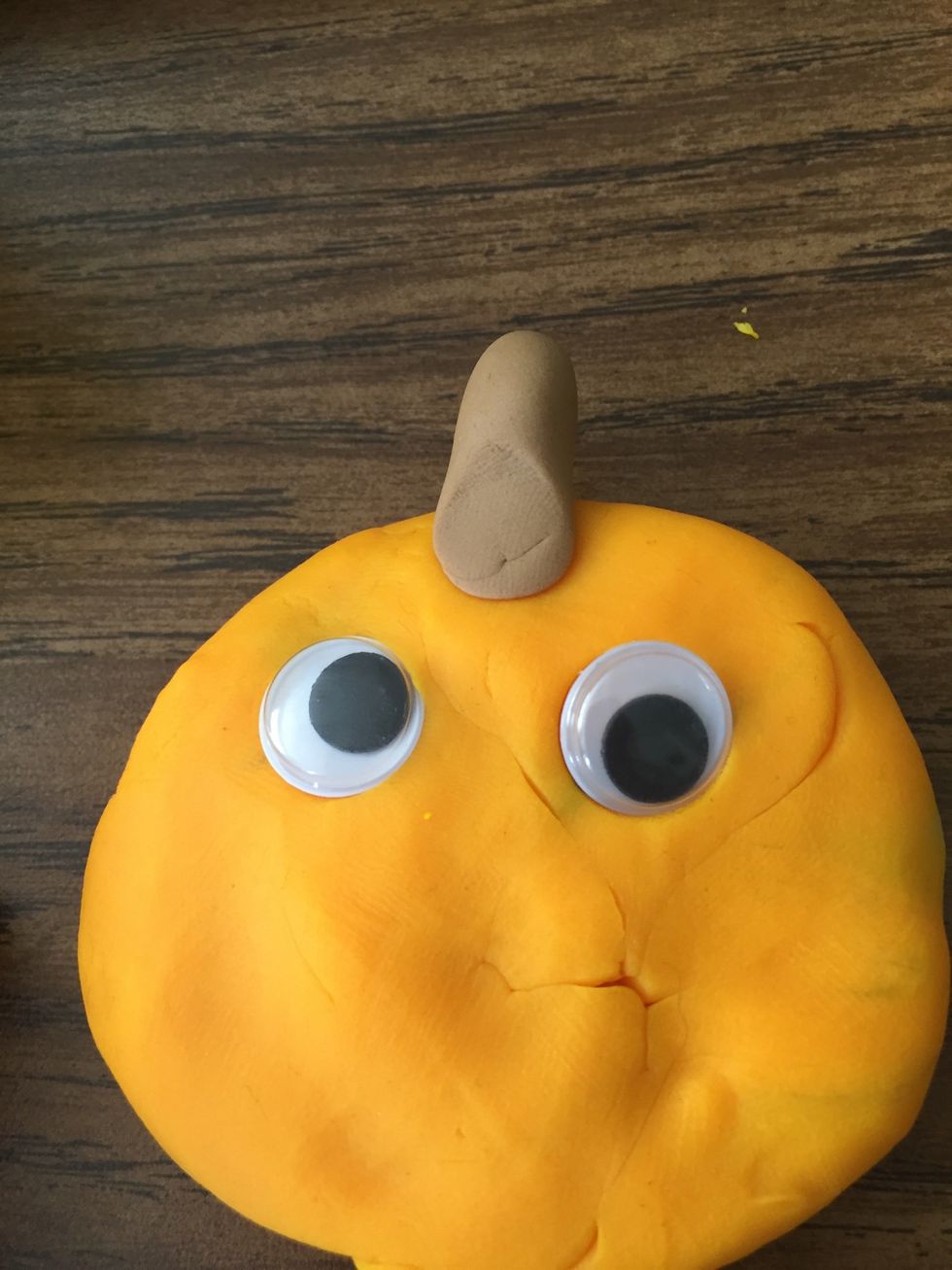 After that, add 2 wiggly eyes to the pumpkin.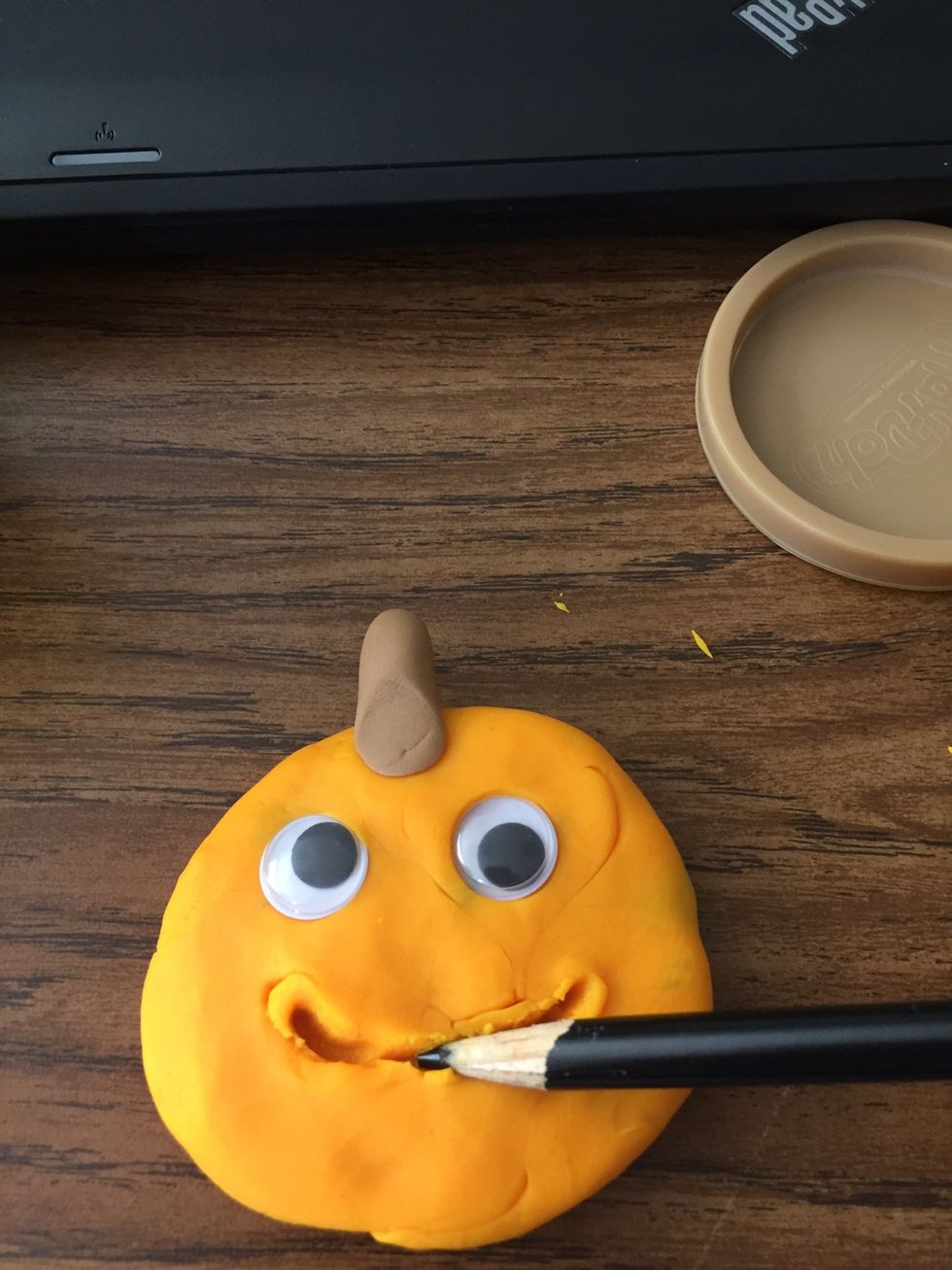 Finally take the colored pencil and give the pumpkin a smiling face.
1.0part Orange play-doh
1.0part Brown play-doh
1.0 Colored pencil
2.0 Wiggly Eyes