If you want to make lots of fizzy carbonated water, this guide helps you assemble the apparatus.
28
Supplies and tools.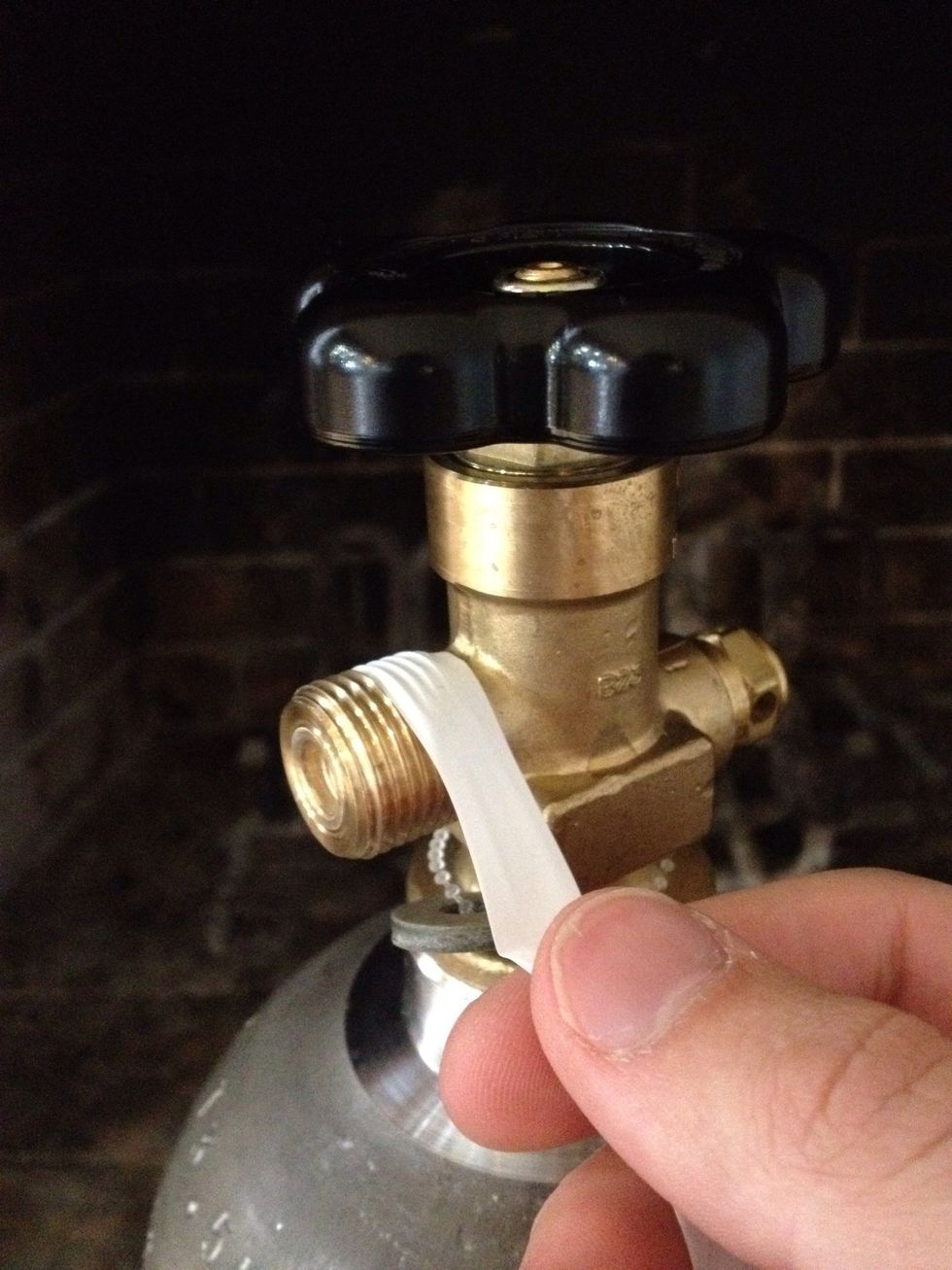 Wrap the tank's threading with Teflon tape or it will leak. You'll need new tape every time but a roll is pretty cheap.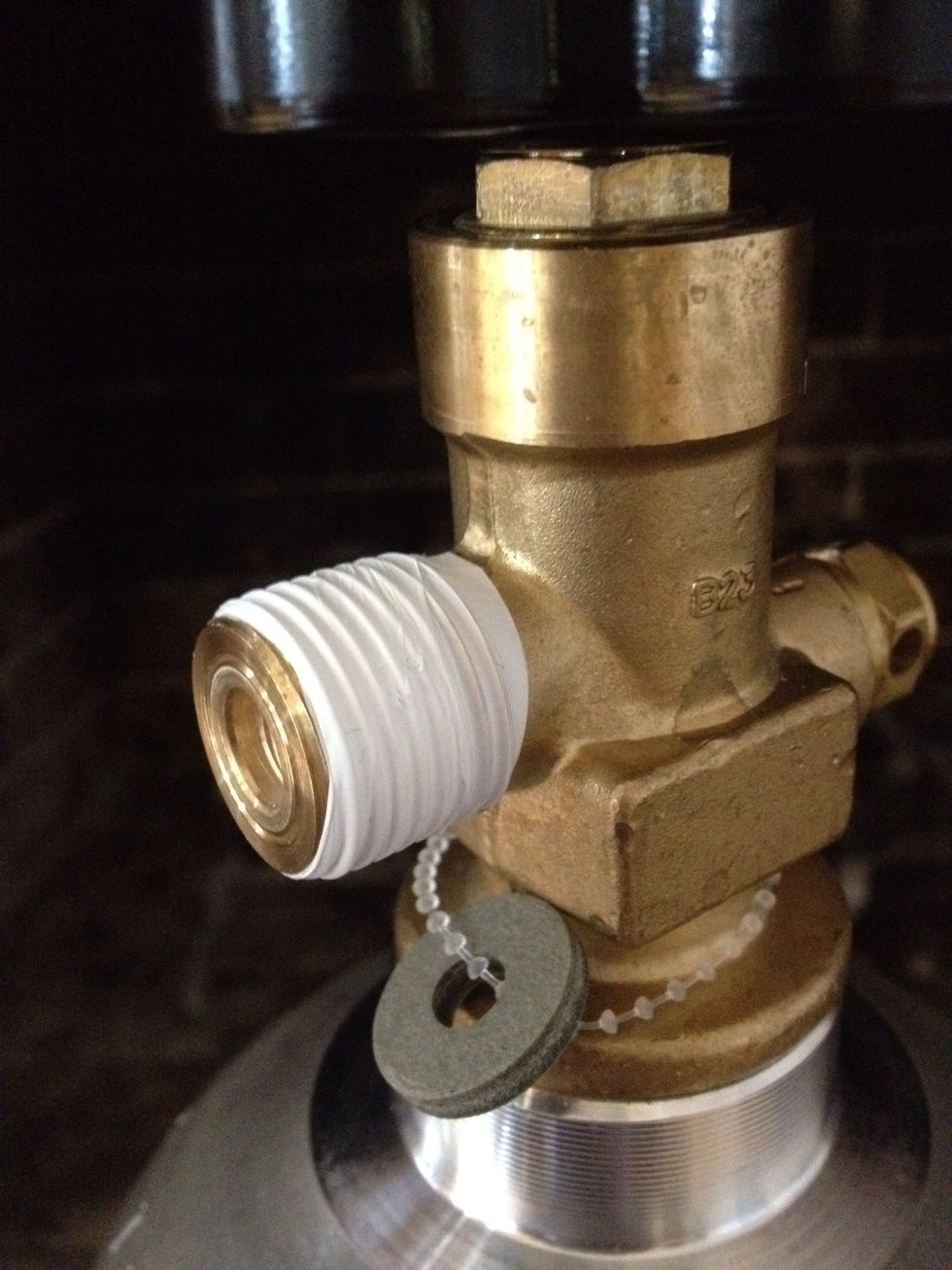 A couple times around should be good.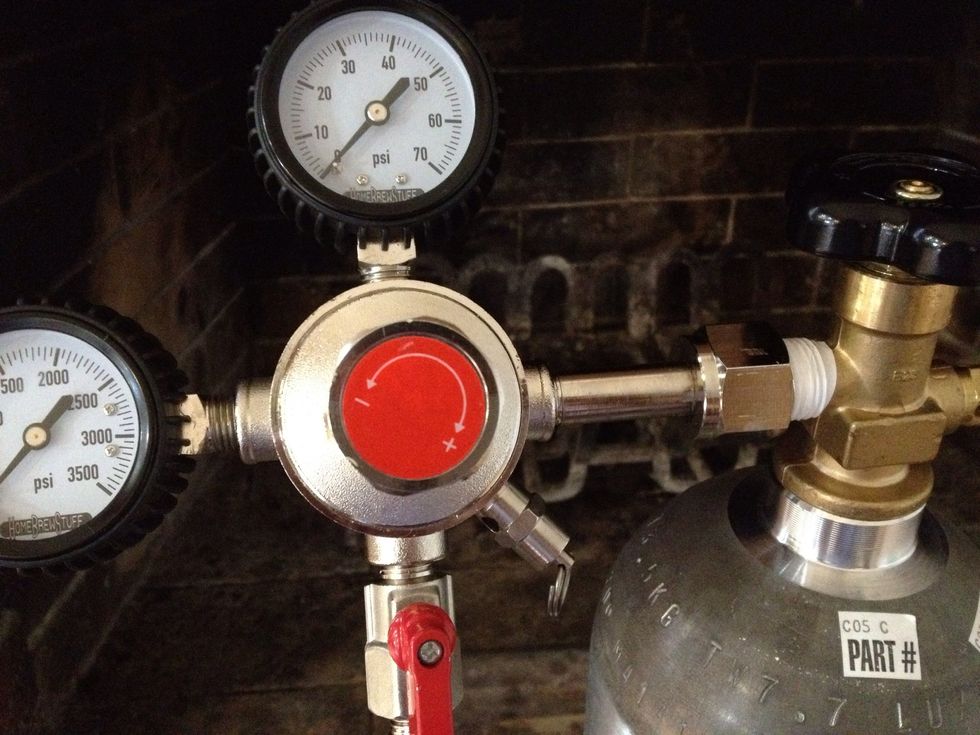 Attach the regulator.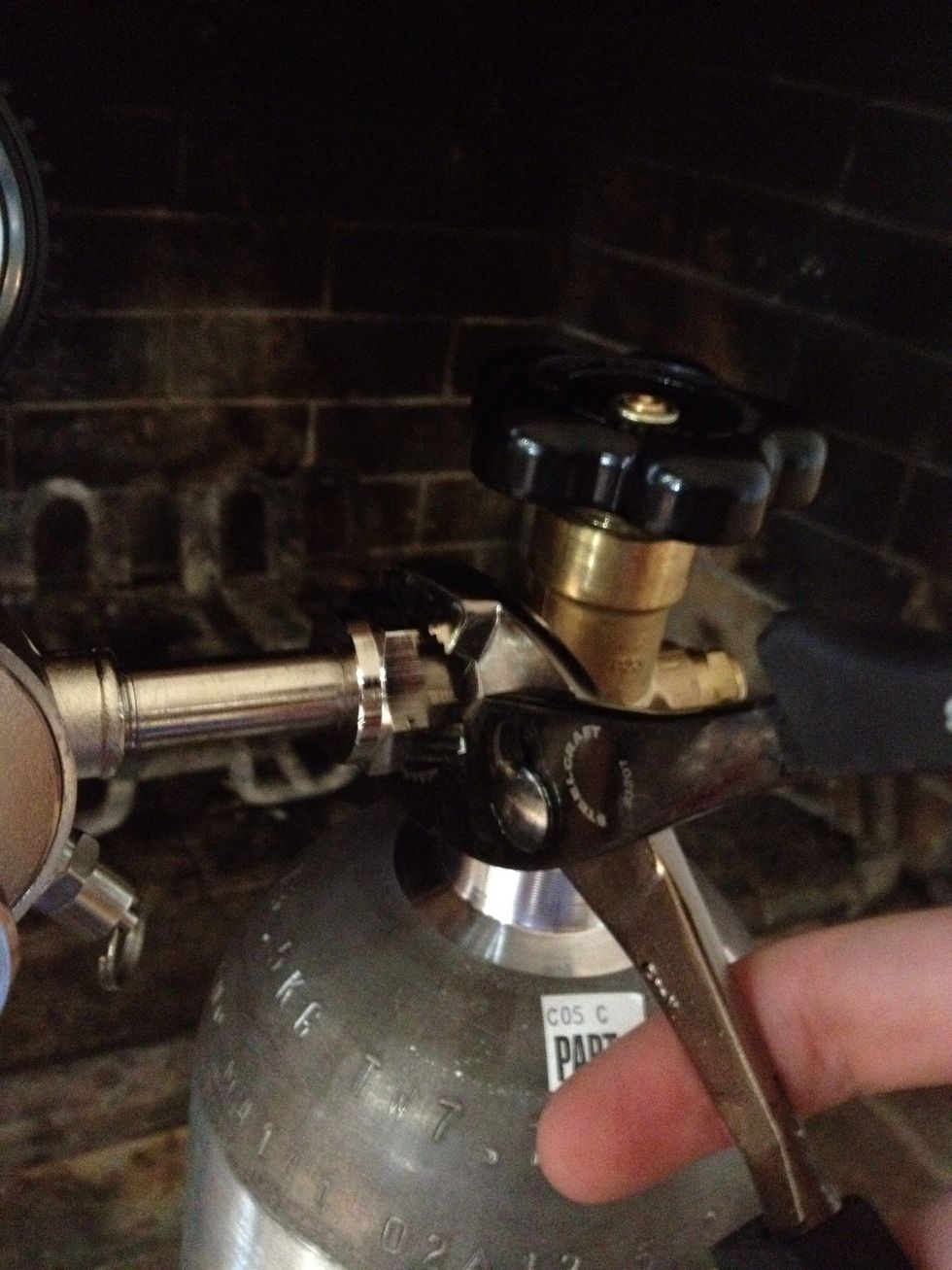 Make it nice and tight.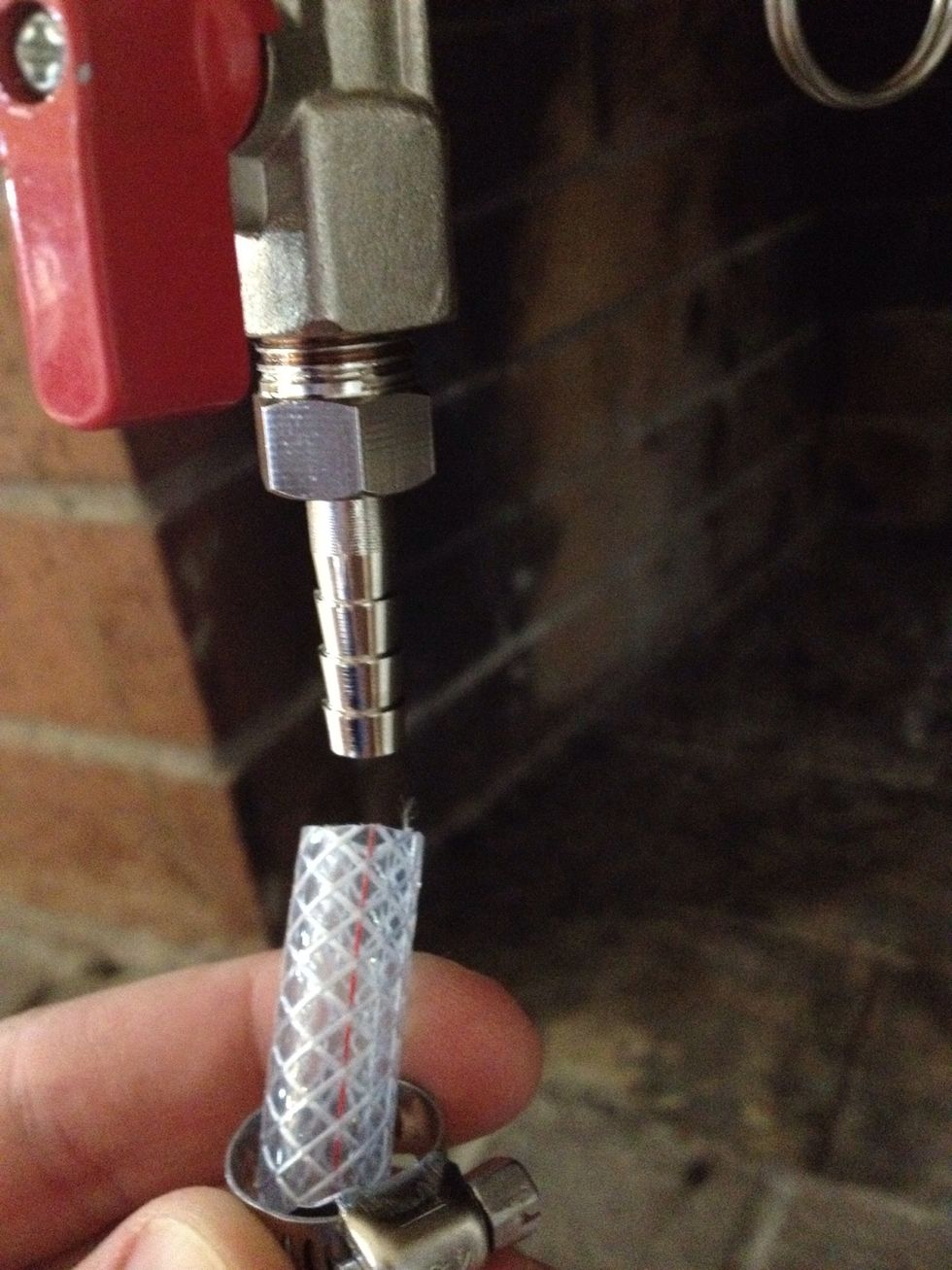 Connect the tubing.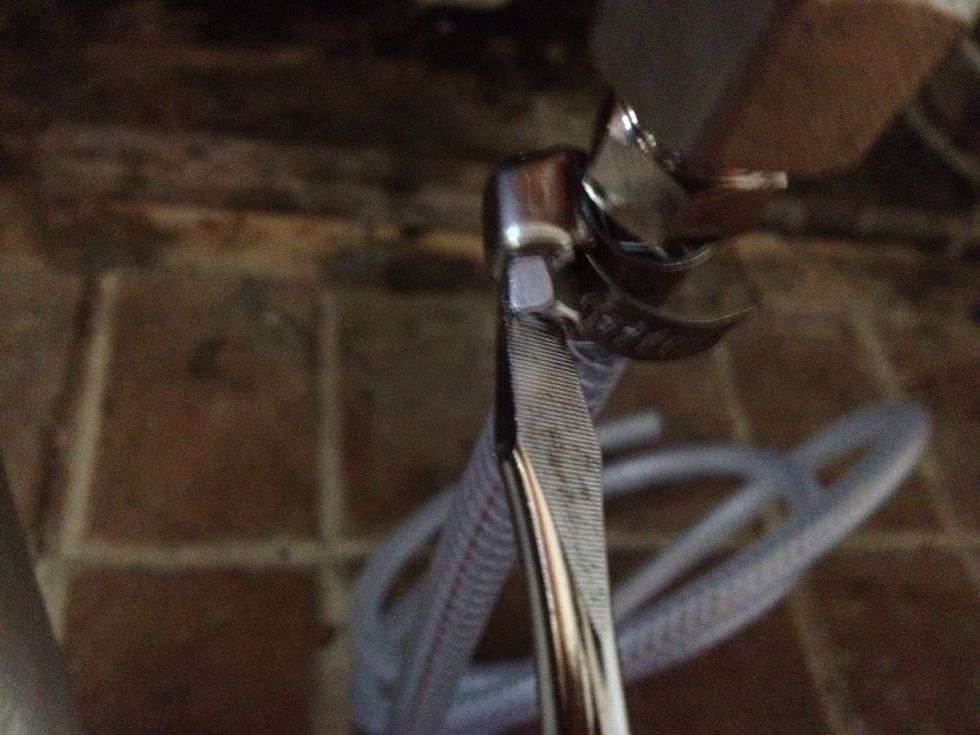 Tighten one of the metal clamps over the tube.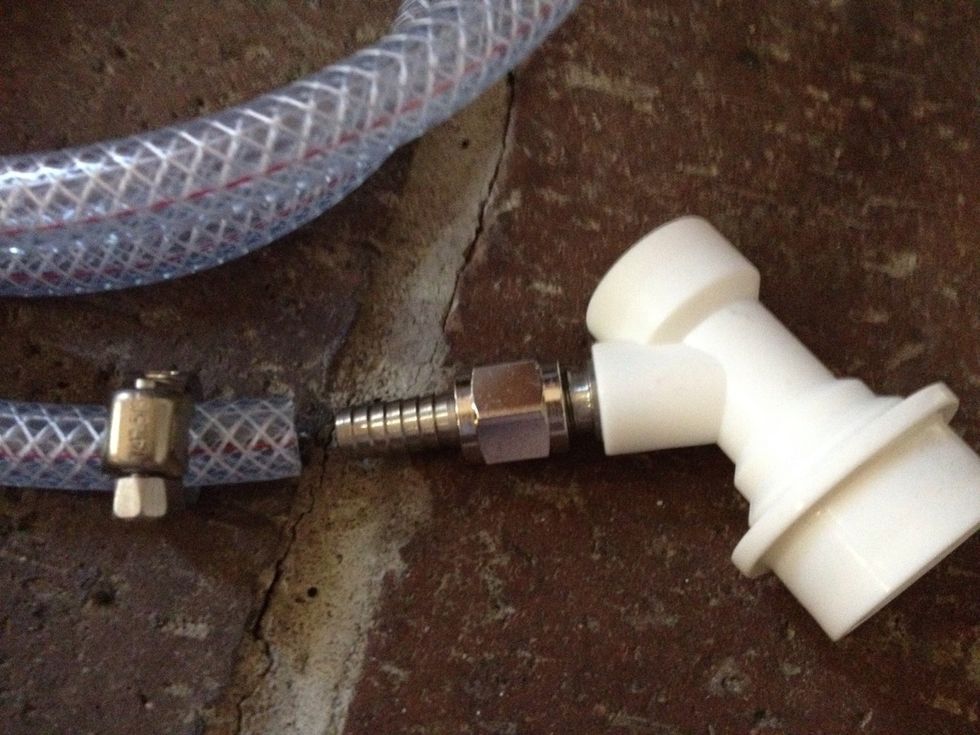 Put the metal clamp on the tube first, then attach the Pepsi-keg fitting and tighten the clamp.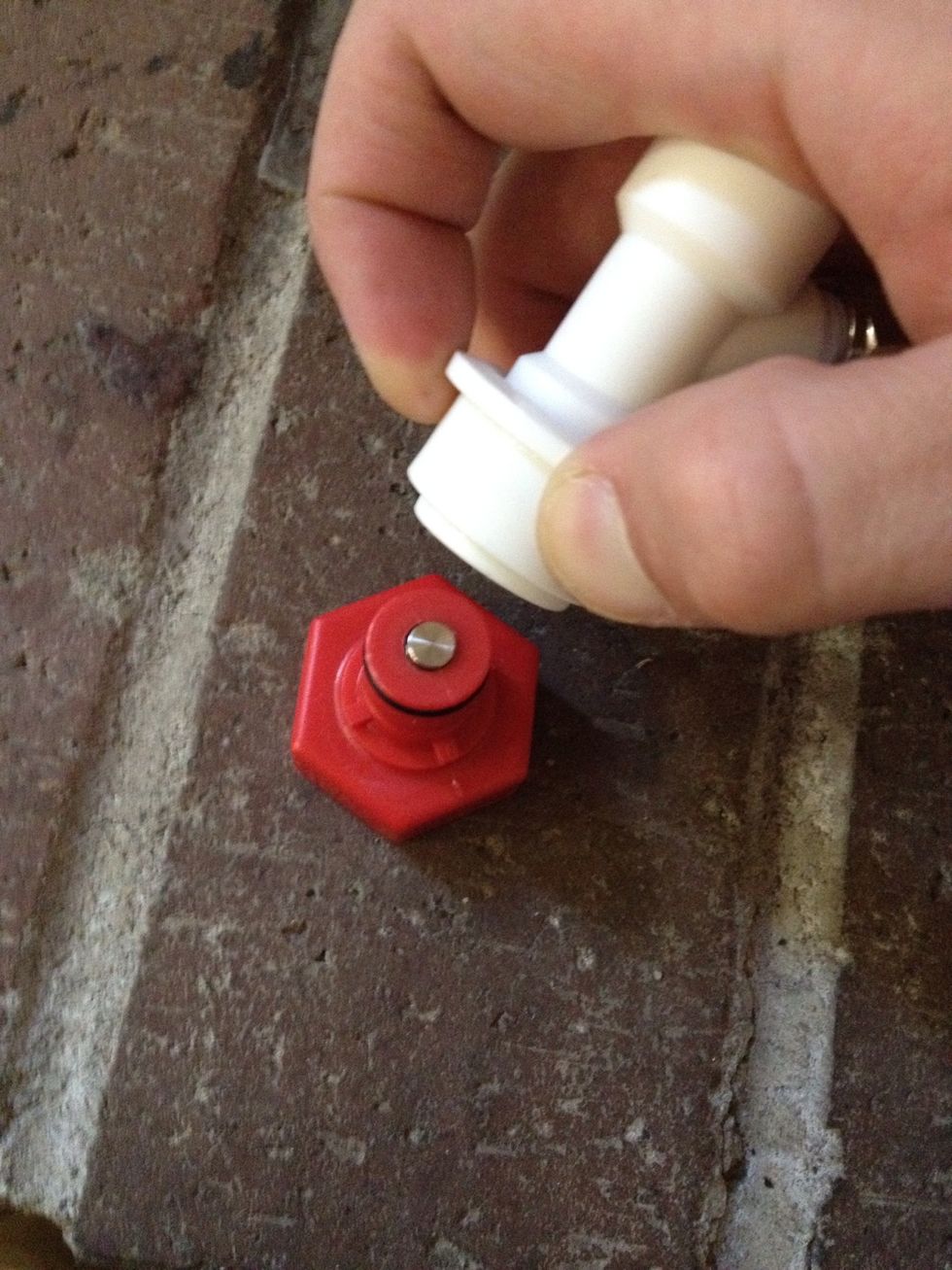 Lift the outer ring of the connector and press hard until it snaps onto the bottle fitting (The Carbonator)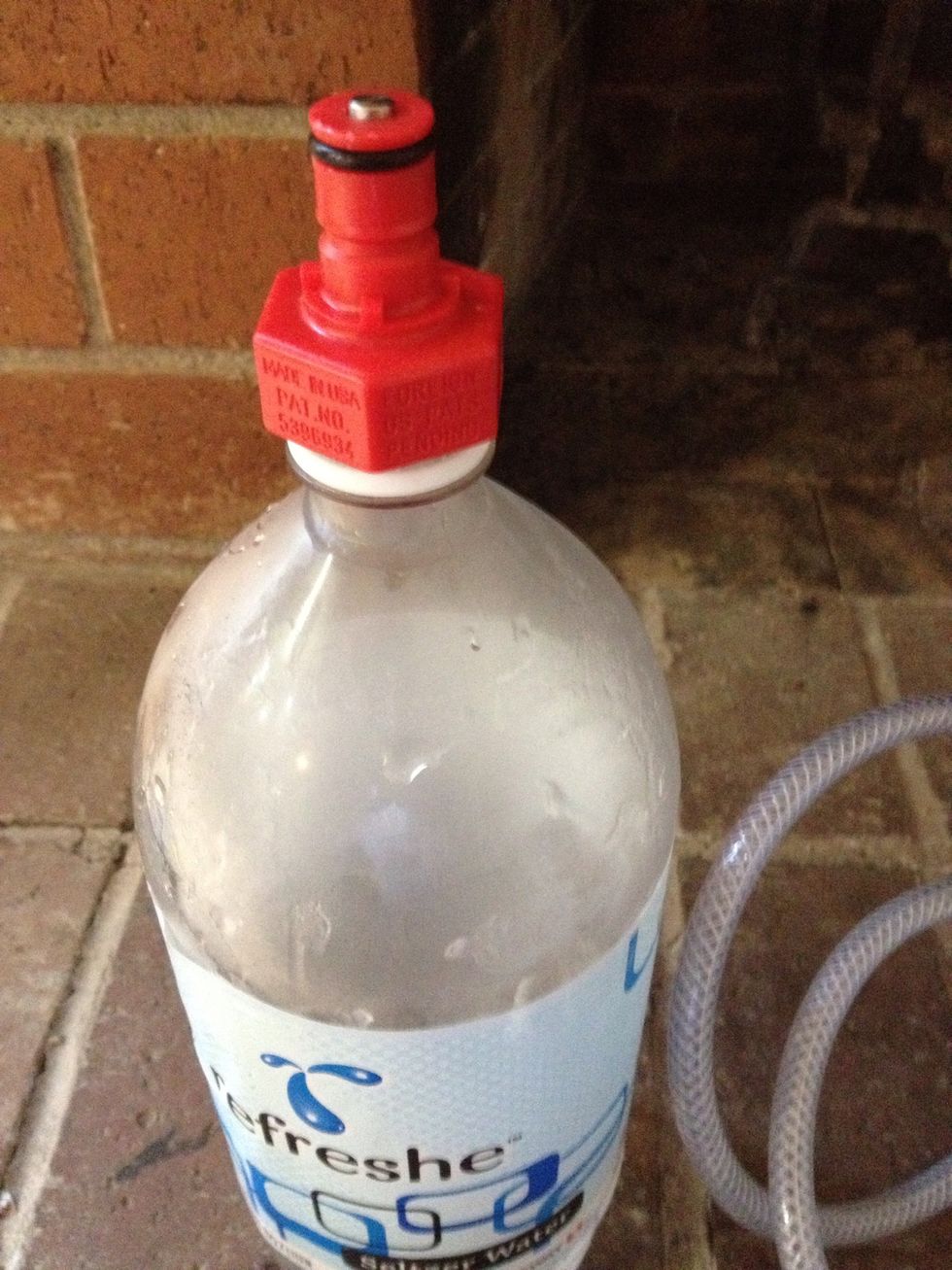 It's usually better to put The Carbonator on a bottle prior to attaching the quick release mechanism. A video showing how to fill a bottle will be a coming guide.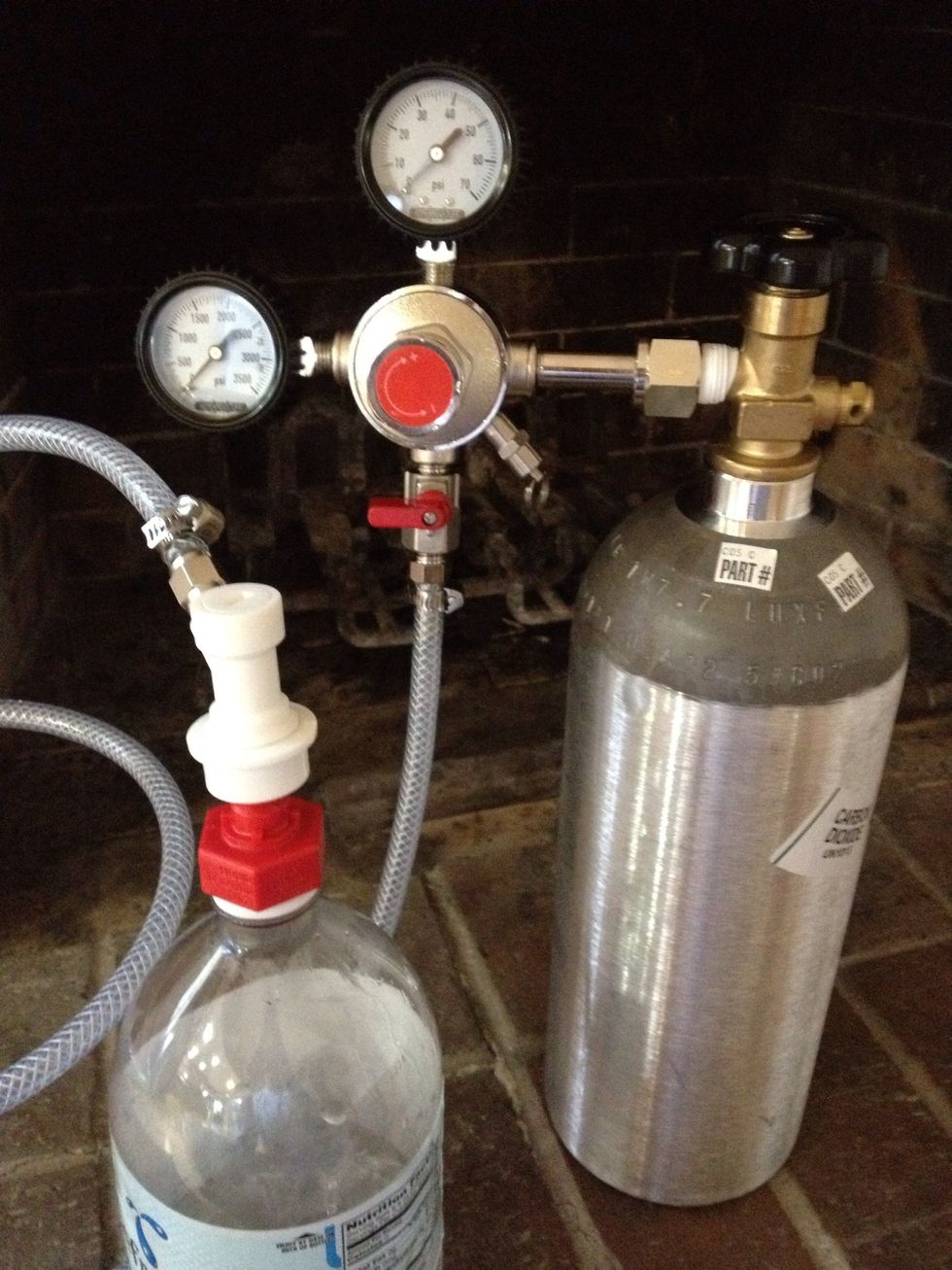 This isn't quite far enough; it will work to add the carbonation but will slowly leak gas along the way.
Adjust the pressure. The Carbonator recommends 40 PSI but a bit more is better.
Co2 tank (5-20lbs)
1.0 Regulator
3.0ft Plastic hose
2.0 Metal clamps
1.0 Pepsi keg fitting (white)
Teflon tape
The Carbonator
Pliers
Screwdriver