How to make a protein bang smoothie
energy charger before or after workout - or breakfast .. ! :)
294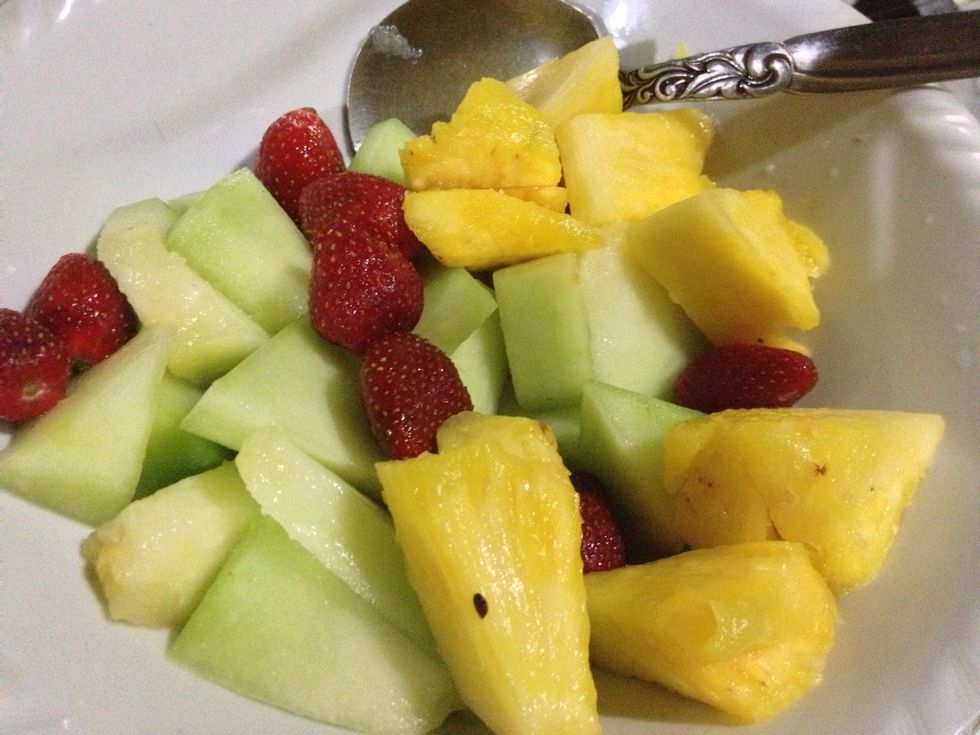 Cut your fruits so it would be easier to blend in the mixer. You can subtitute with any fruits you like. In my experience, if you use bananas, reduced the amount of rolled oats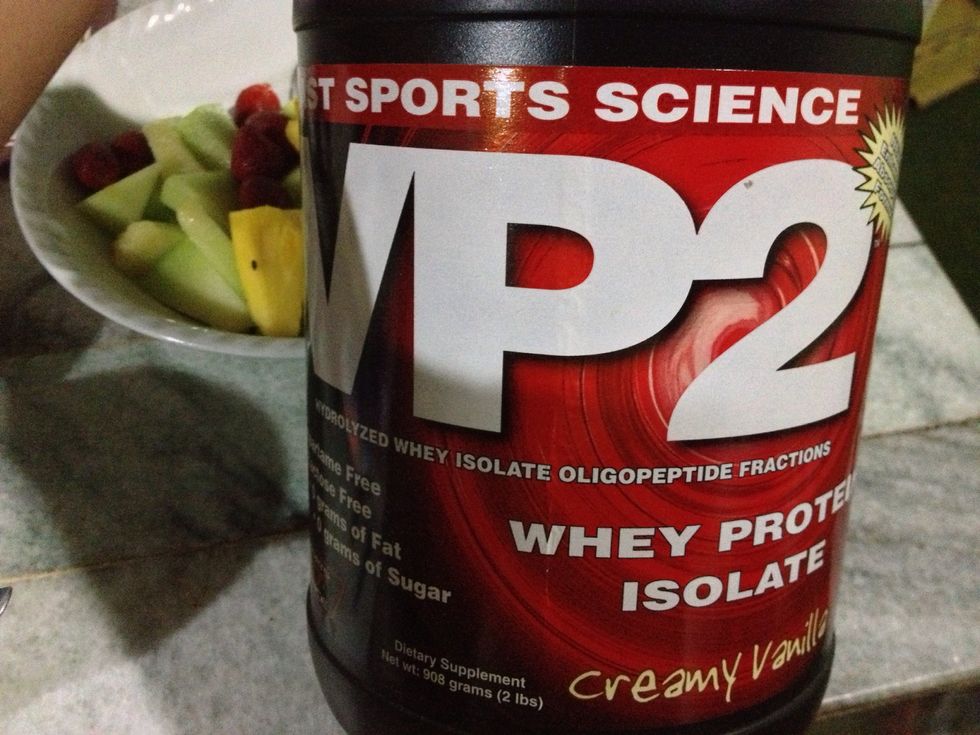 I use VP2 creamy vanilla flavor but off course you can subtitute with your fave protein powder.
I like my smoothie quite thick but you can always adjust the measurement of protein powder and rolled oats. If you like it lighter, add more fruits and ice cubes :) simple isn't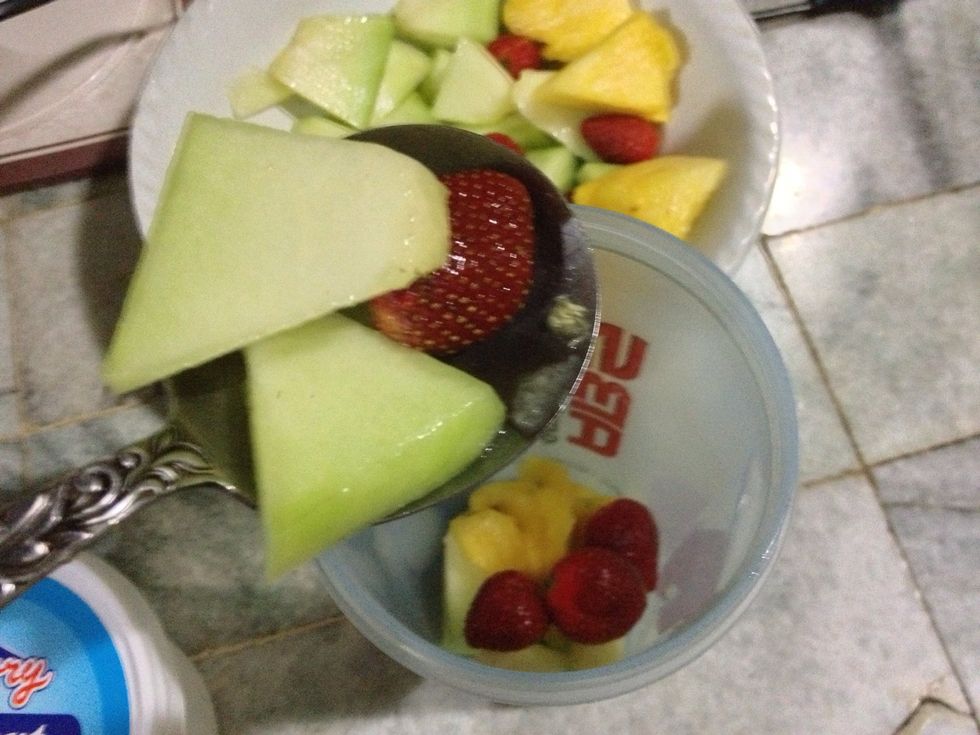 Prepare your 'protein shaker'. Only this time we treat it as a serving glass :) then add in your sliced fruits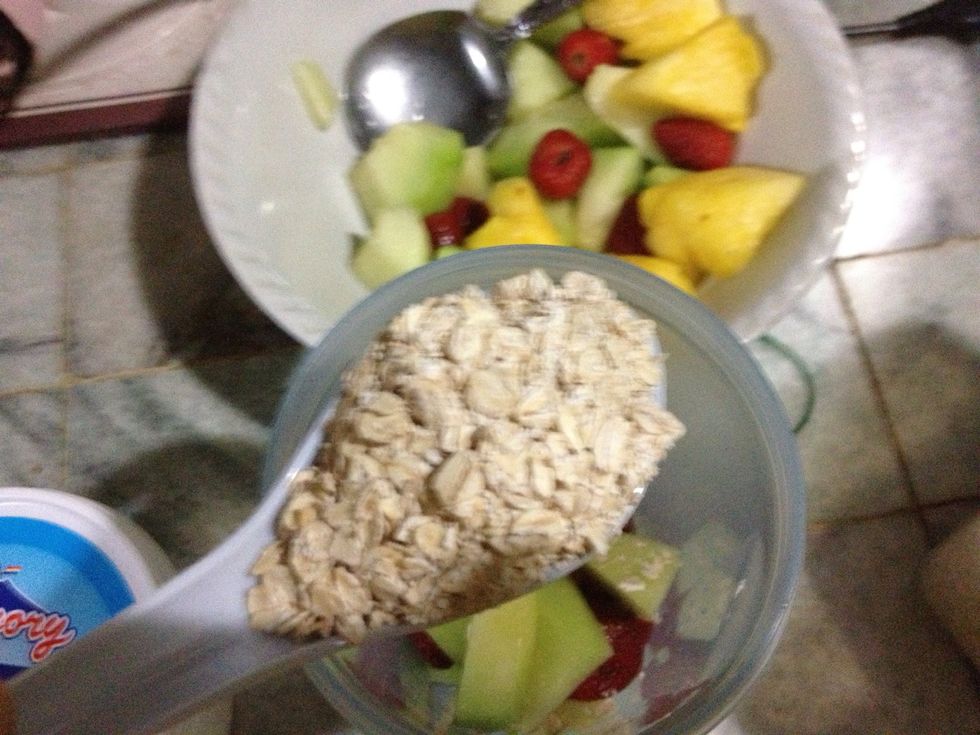 Add in 2-3 tbsp of rolled oats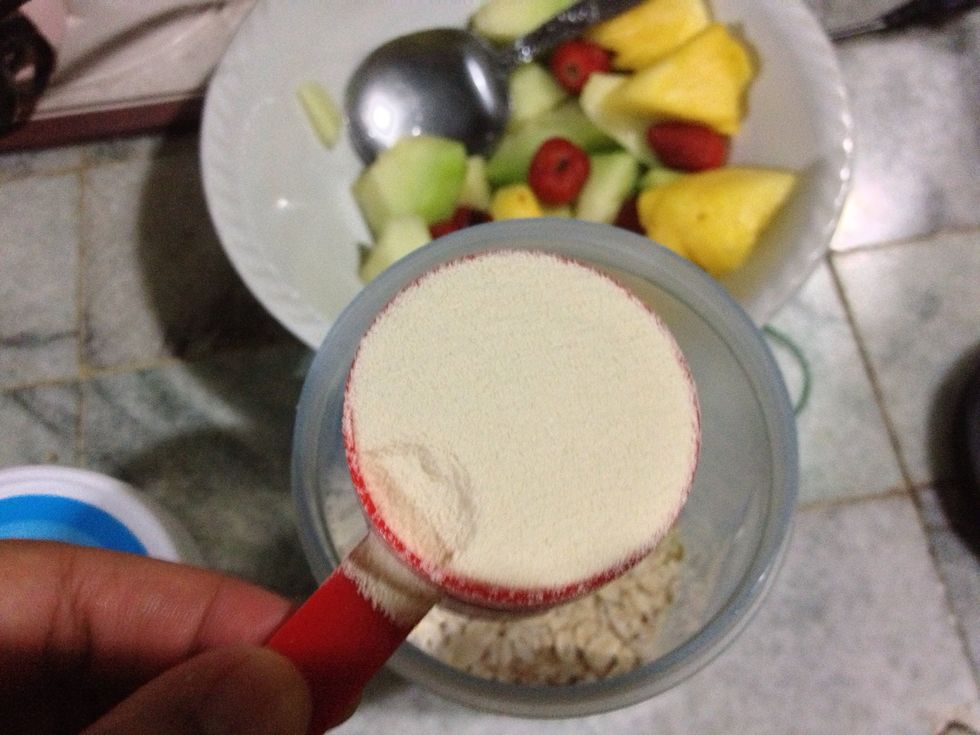 Add in 1-2 scoops of protein powder. Shake shake a bit to distribute the 'dry' ingredients evenly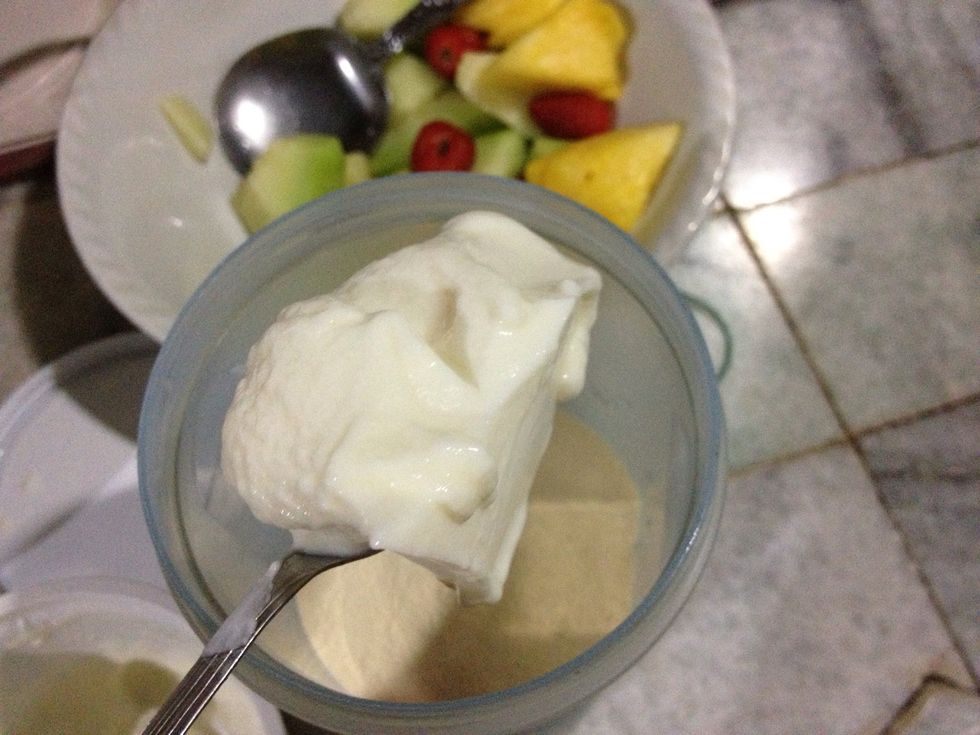 Add in 2 tbsp of plain yoghurt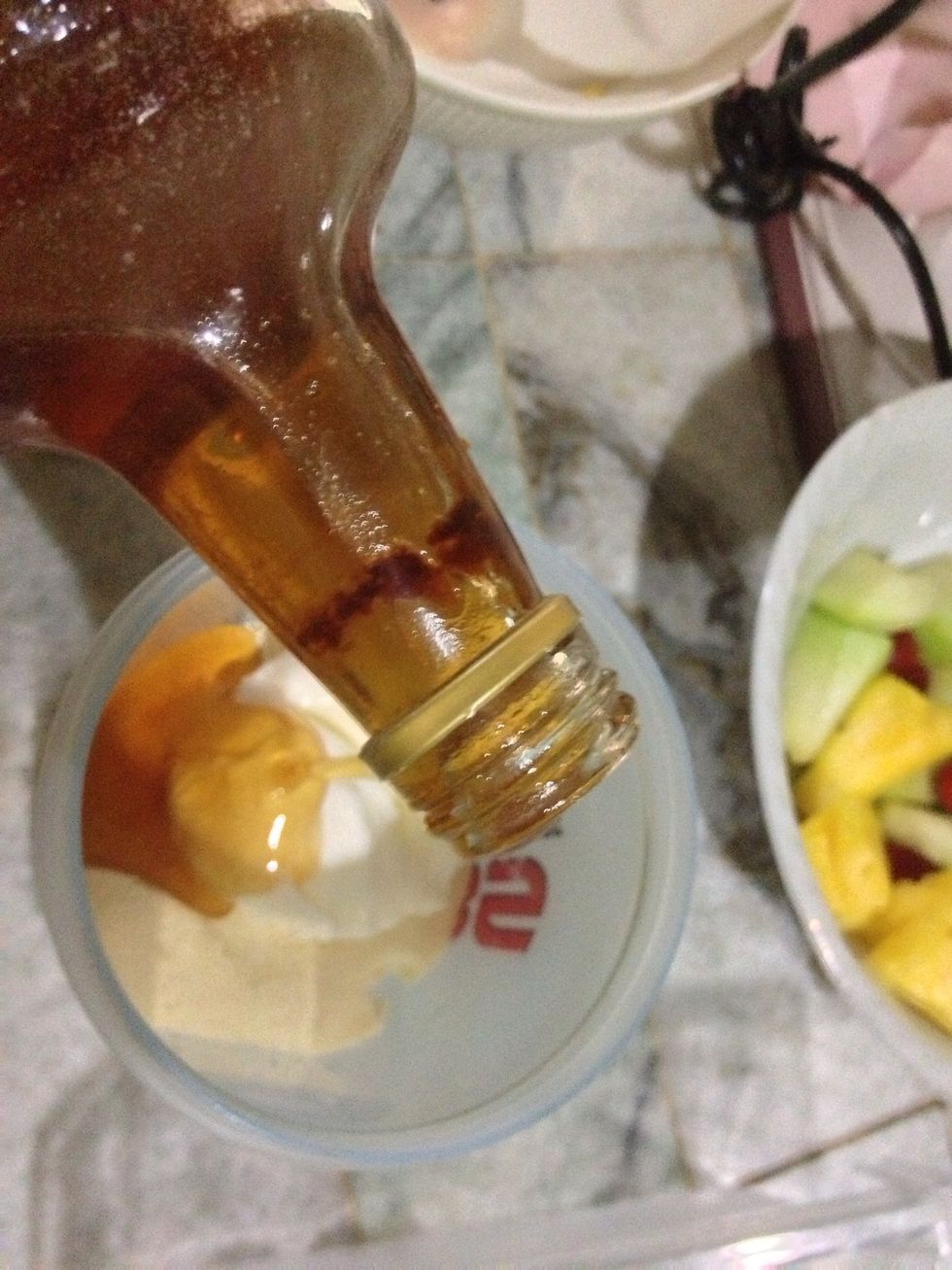 Add in 1 tbsp of honey. If you have allergic on honey, use any sweetener you like.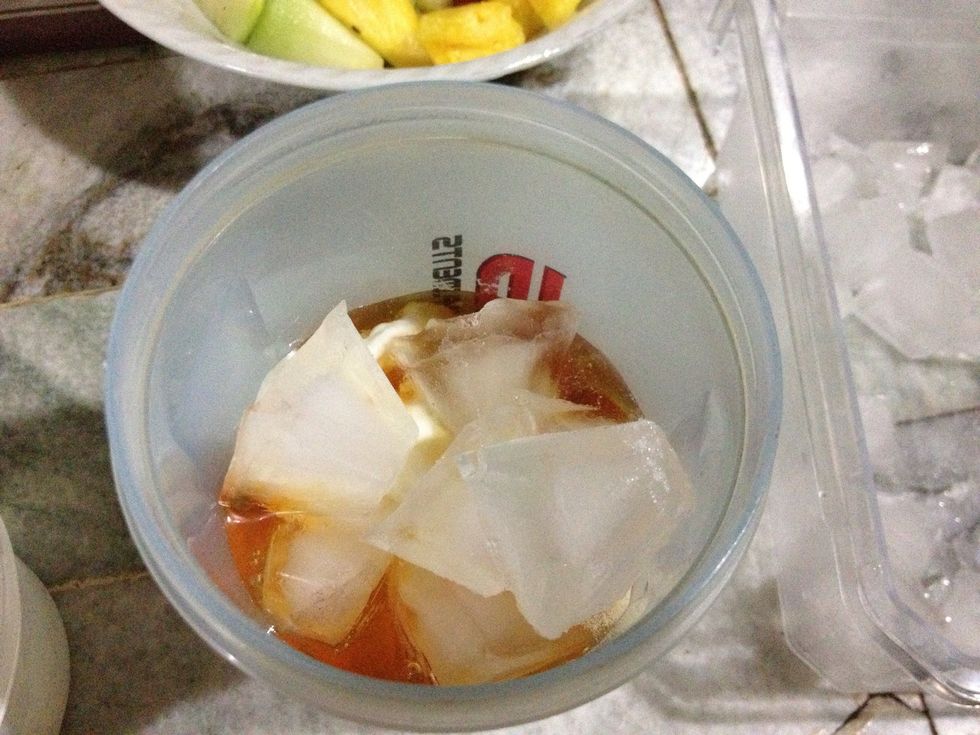 Add in the ice cubes
Blend it up until smooth. If you want more thickness, add more rolled oats.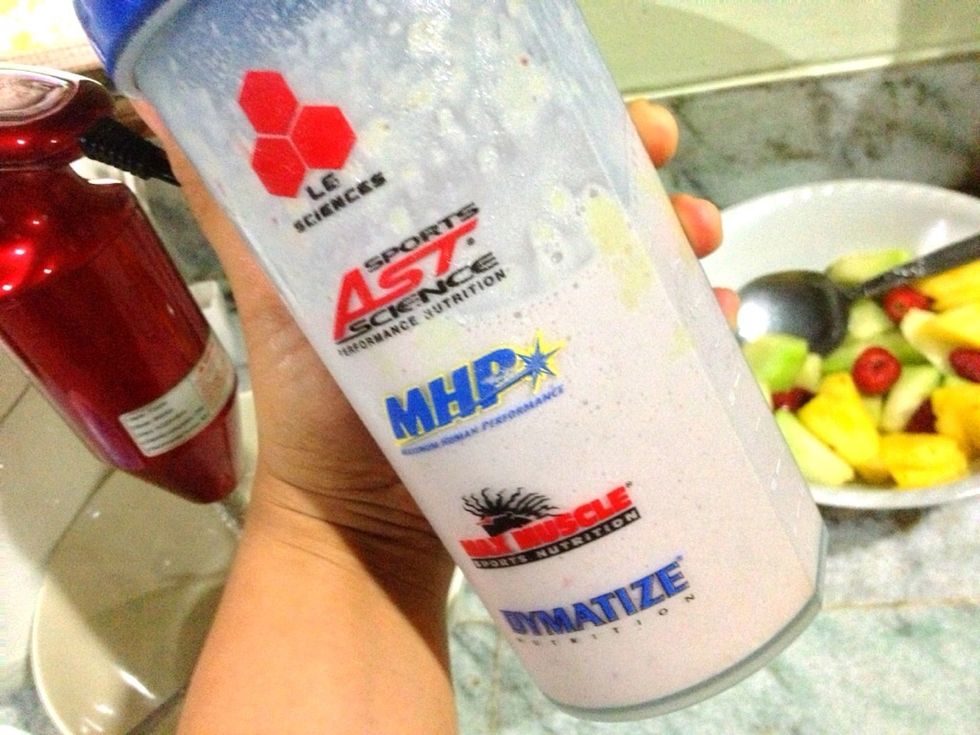 And is ready..! Drink your smoothie right from the shaker or ..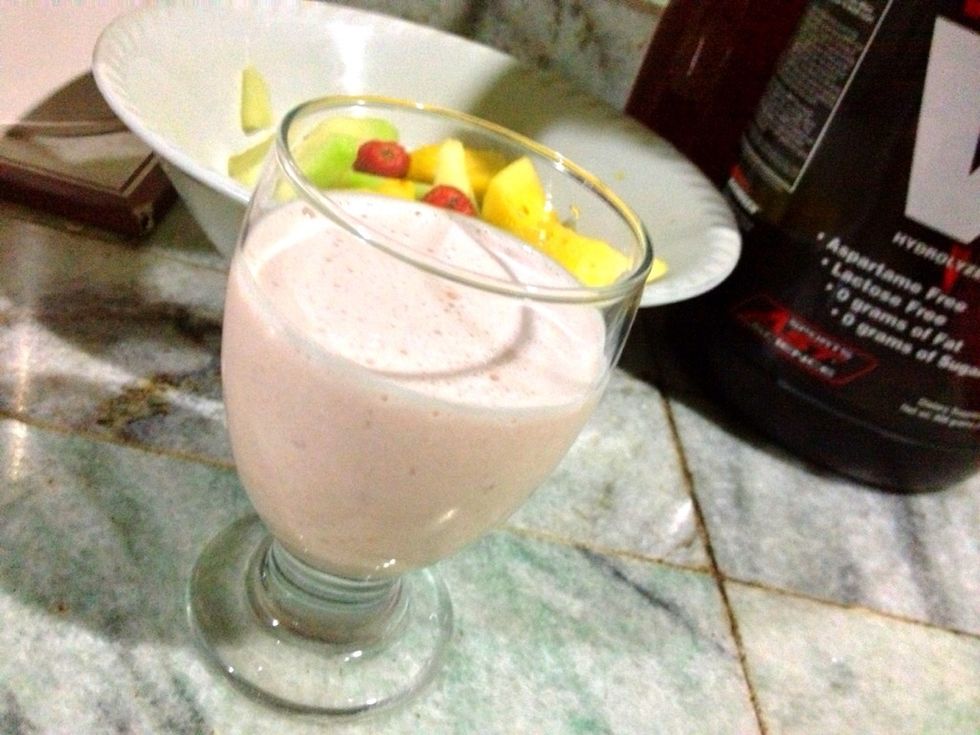 Prepare it in a serving glass ... slurrpeee :) You can garnish with mint leaves for beautiful presentation (dont have it right now). have fun and enjoy :)
strawberries
honeydew melon
pineapples
honey
plain yoghurt
protein powder
rolled oats
Putri Lah
a foodperiment and a foodventorous, an Orca lover and a simple person who enjoys cozy places, good music and good books.