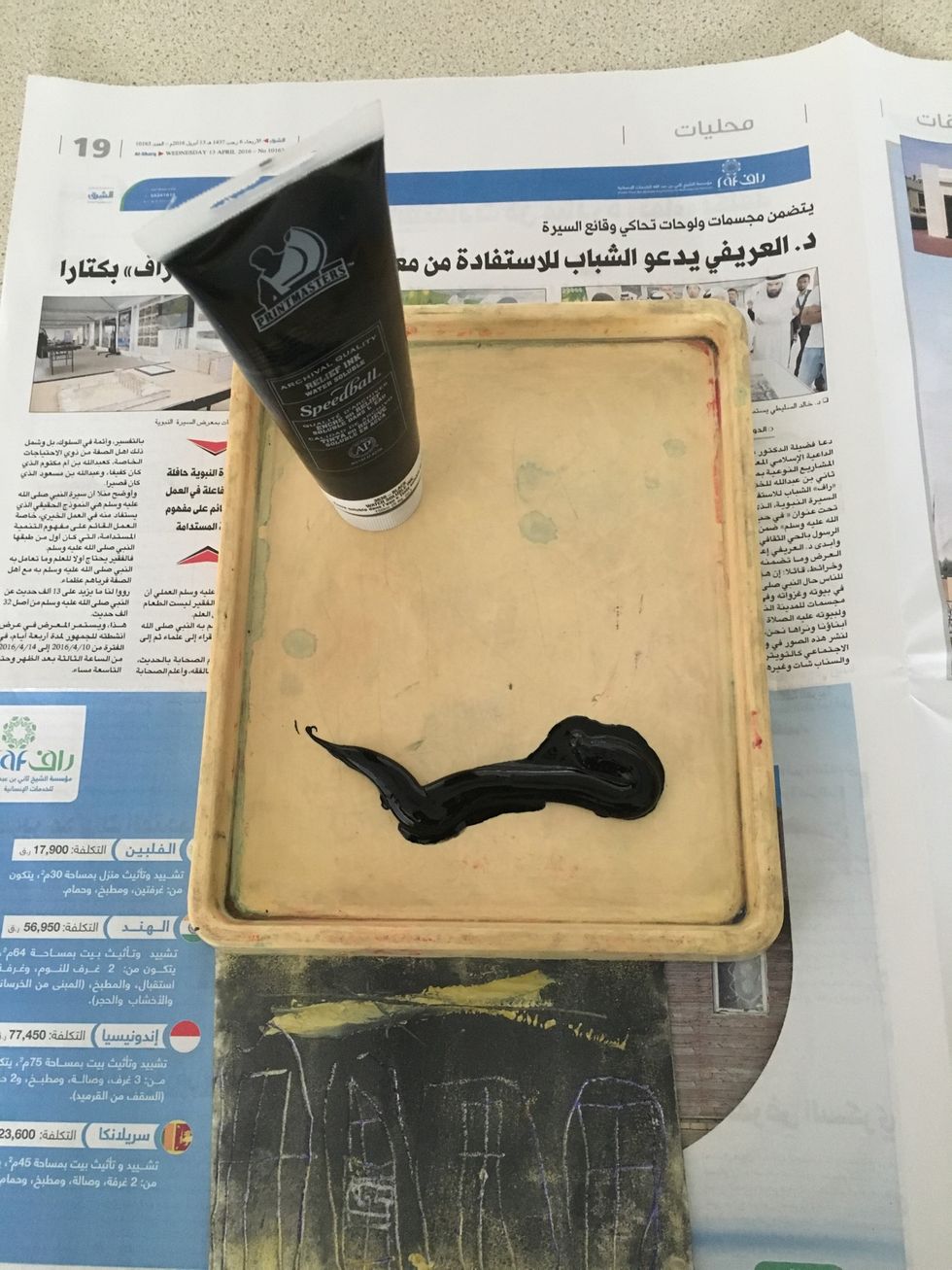 Squeeze ink onto tray.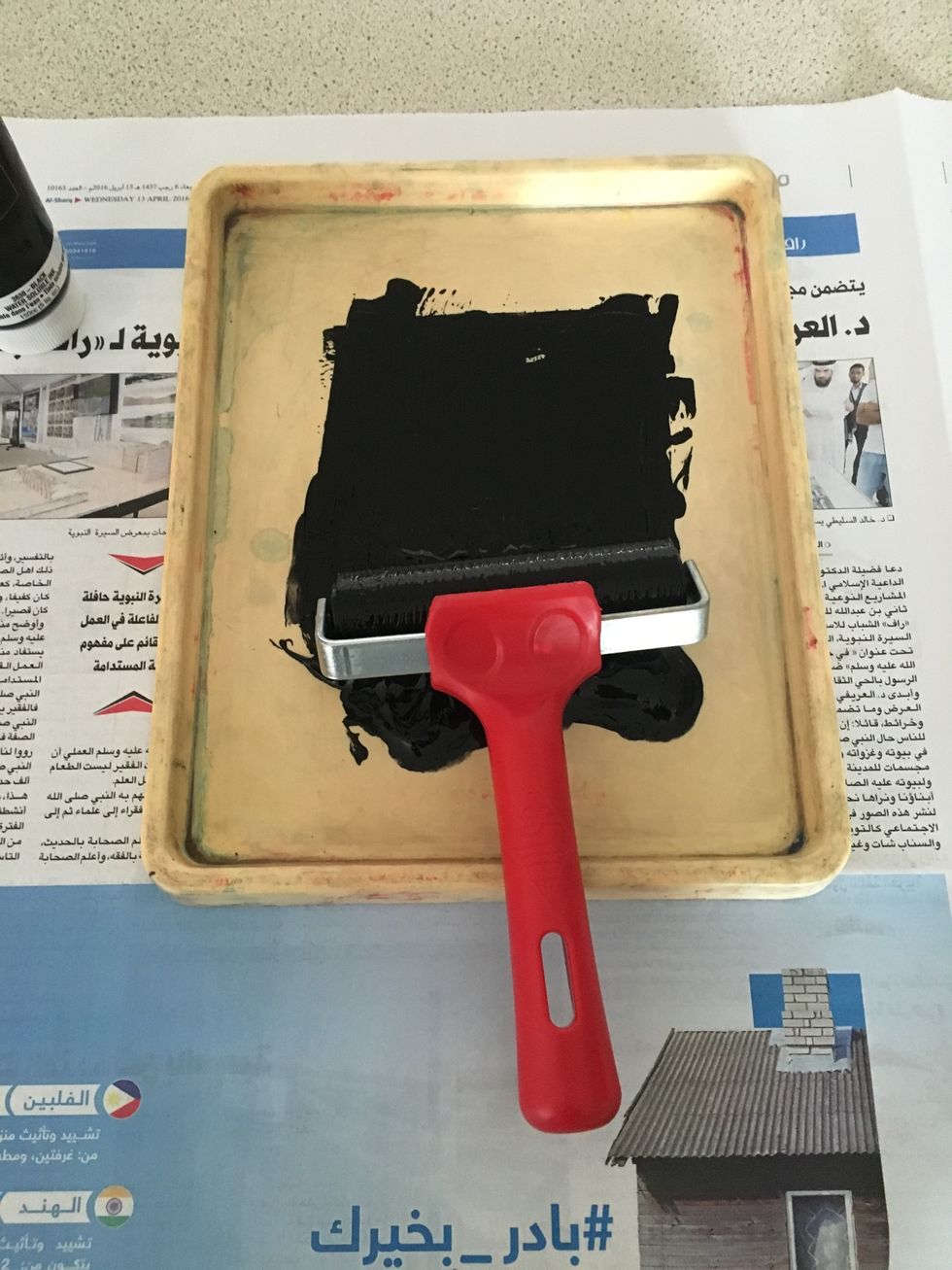 Roll the brayer in the ink up and down and side to side.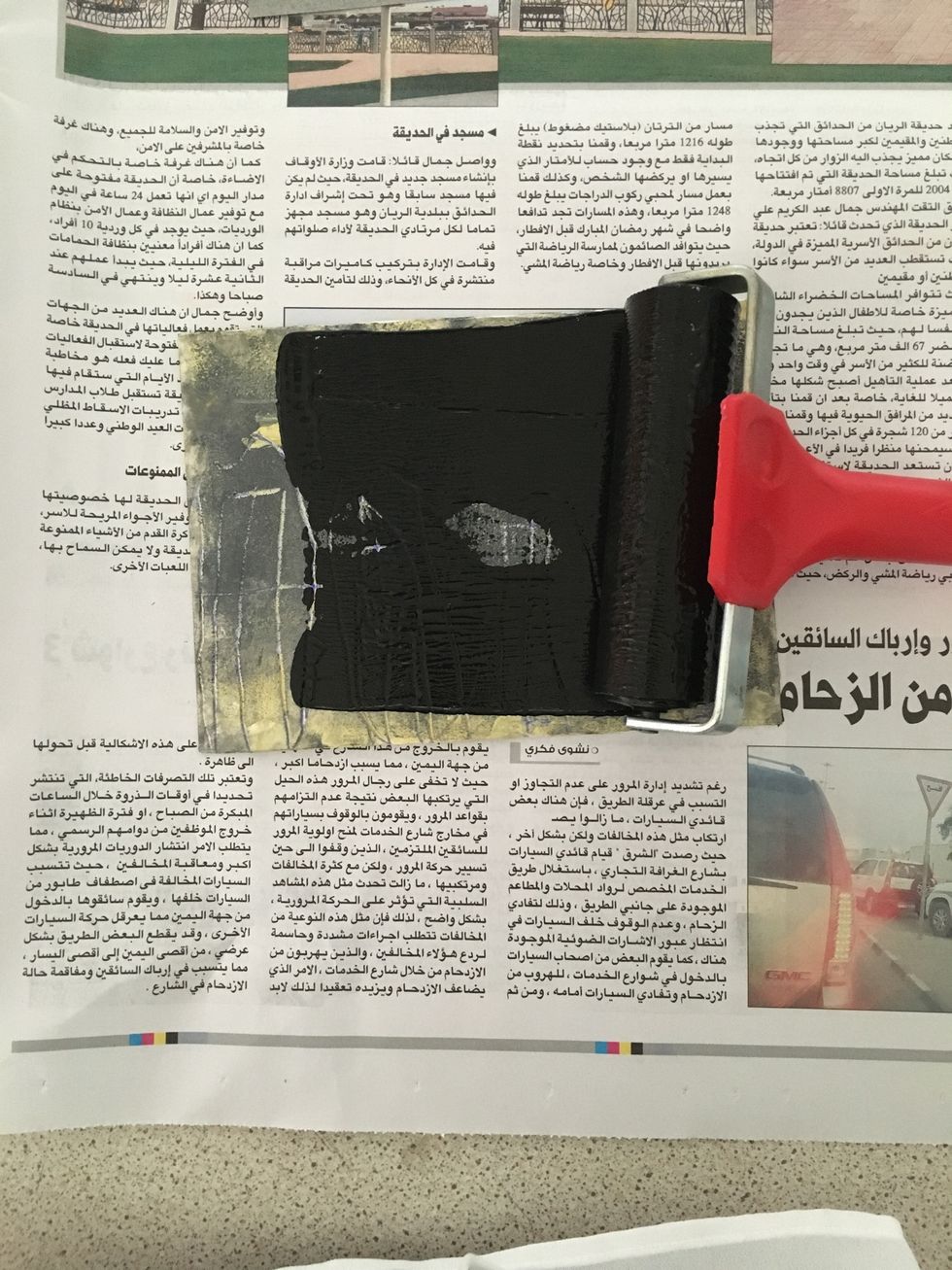 Roll the inked brayer onto your plate.
Place plate on your paper. Ink side down.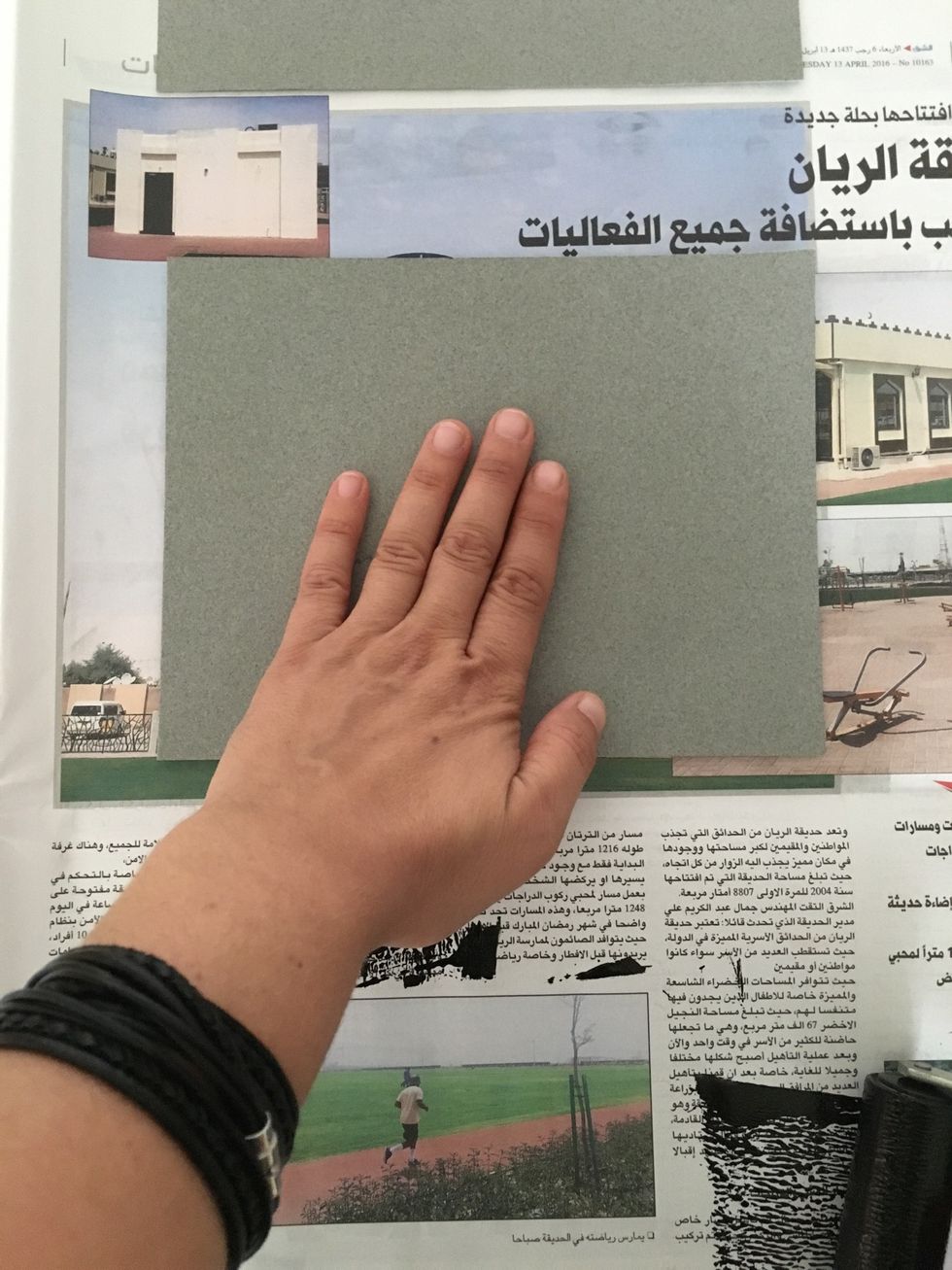 Flip over and massage the paper, pressing firmly.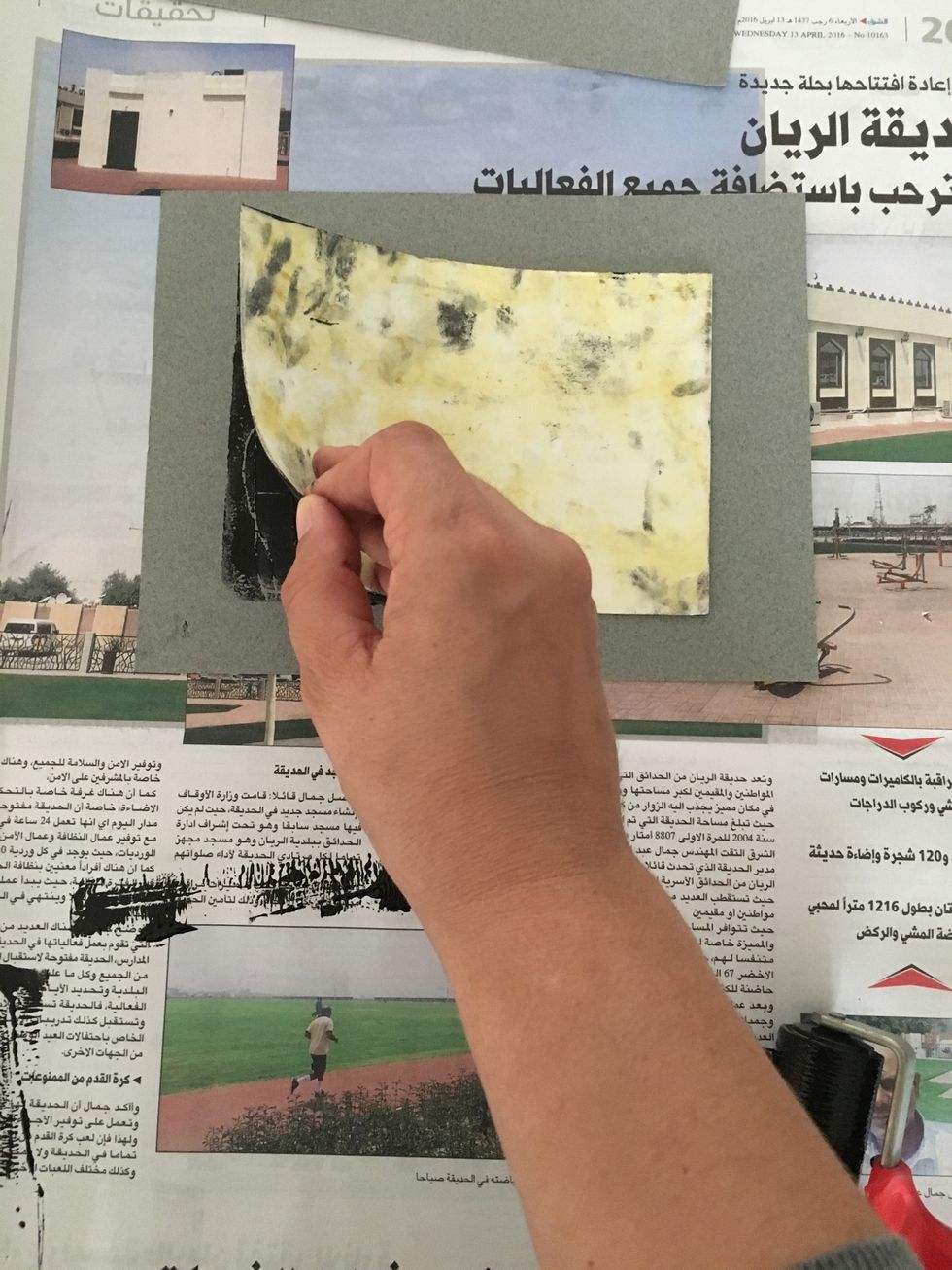 Flip over and gently pull the plate away from the paper.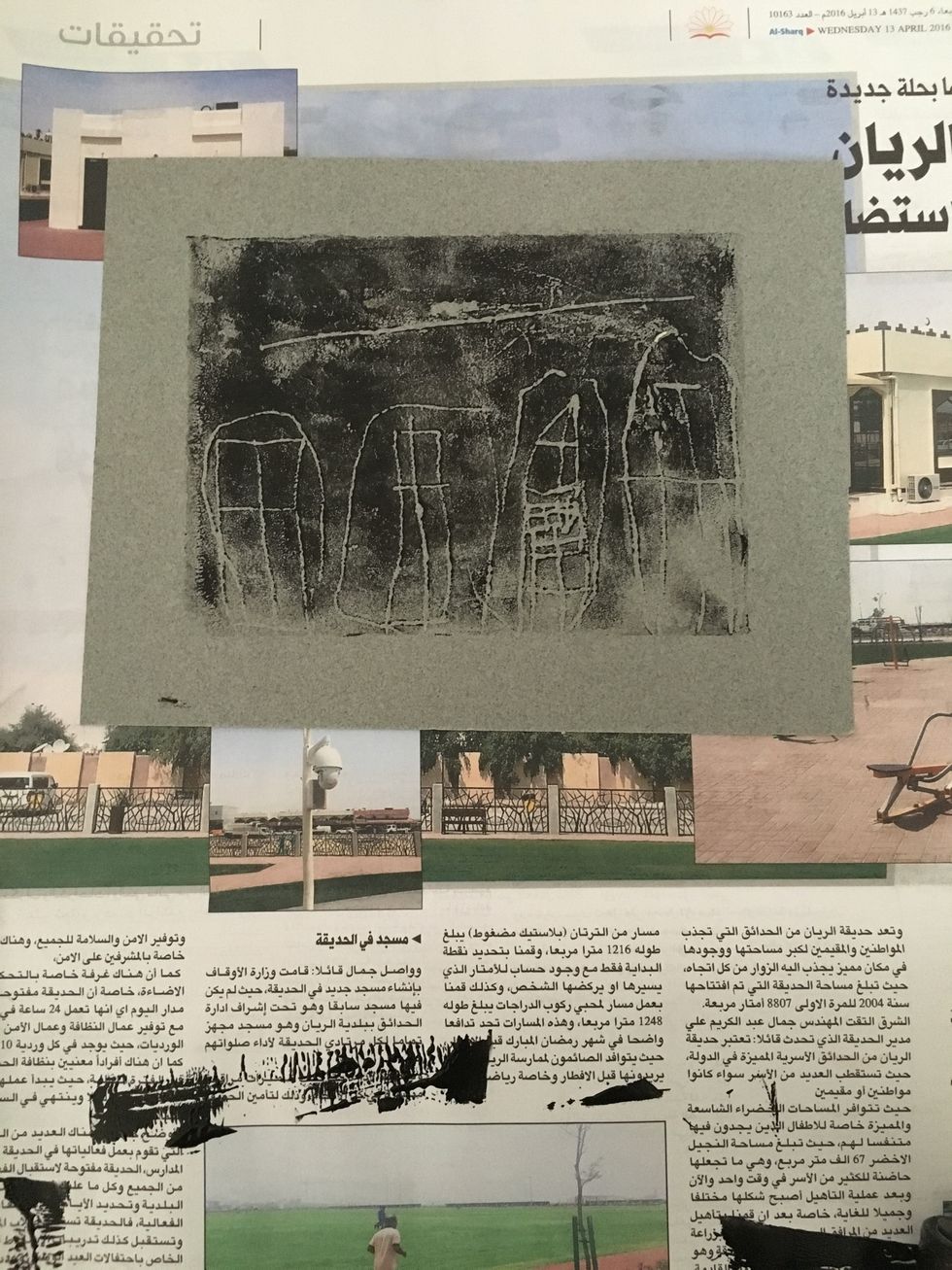 You have a finished print. Reapply ink to plate for more printmaking.
Carved styrofoam plate
Tray
Brayer
Printing ink
Good quality final print paper
Newspaper