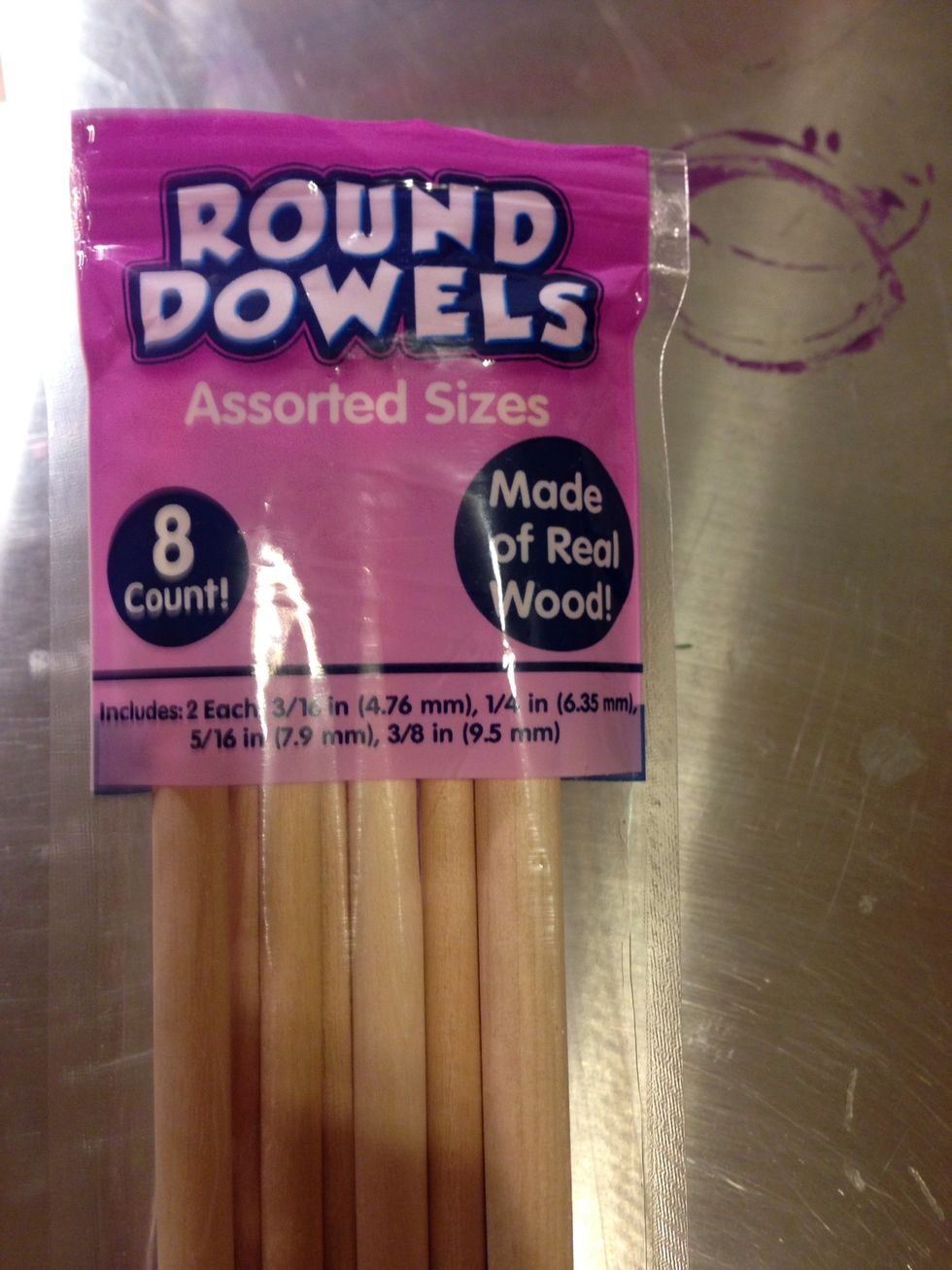 I used one of the thicker ones in the pack. Walmart---$.97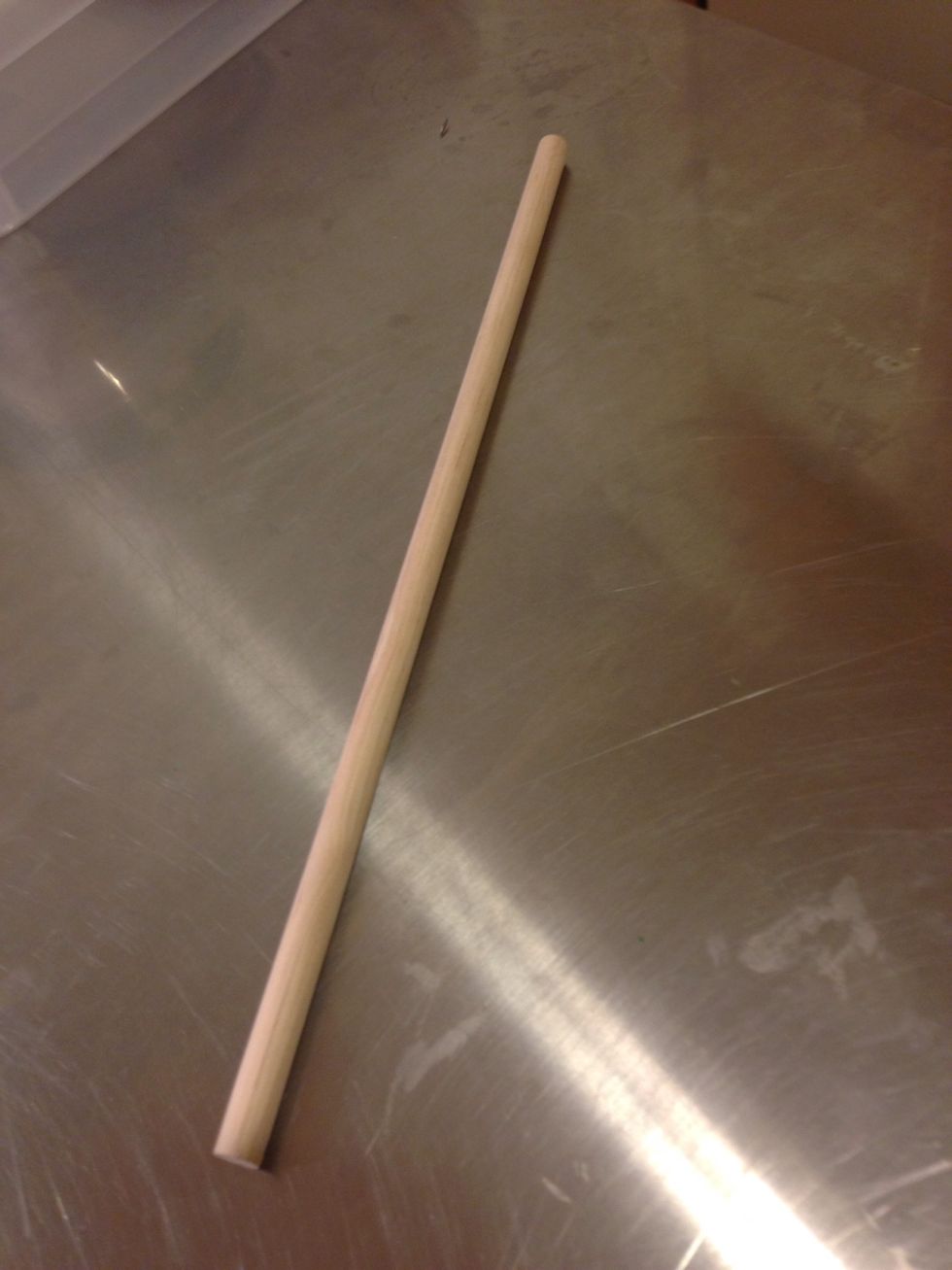 If you wanted, now would be the time to paint or decorate your wand handle. Let dry.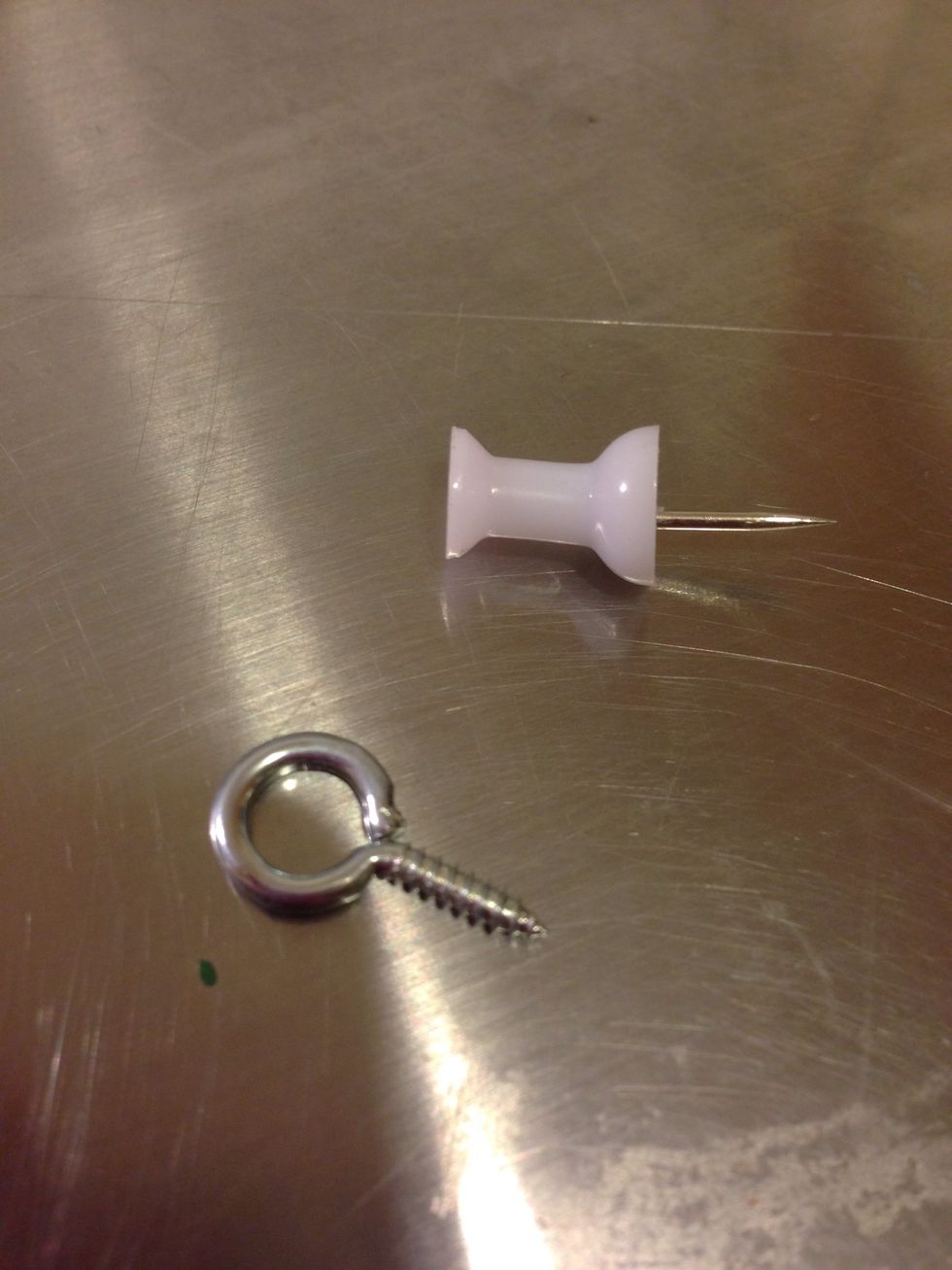 Your push pin---found in the junk drawer $free and eye screw---Walmart 14 ct. $.97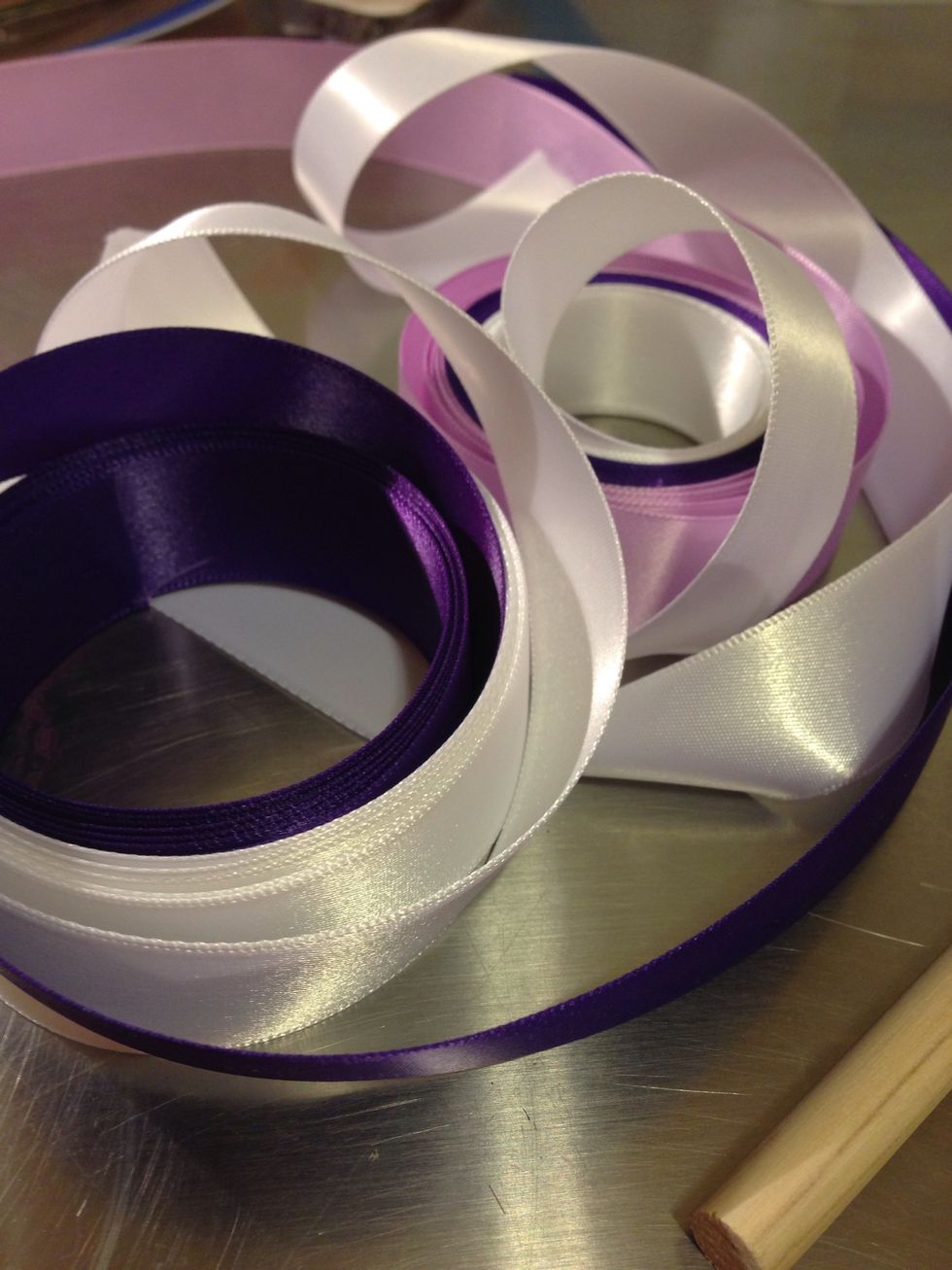 Ribbon! I had a bunch left over from her princess dress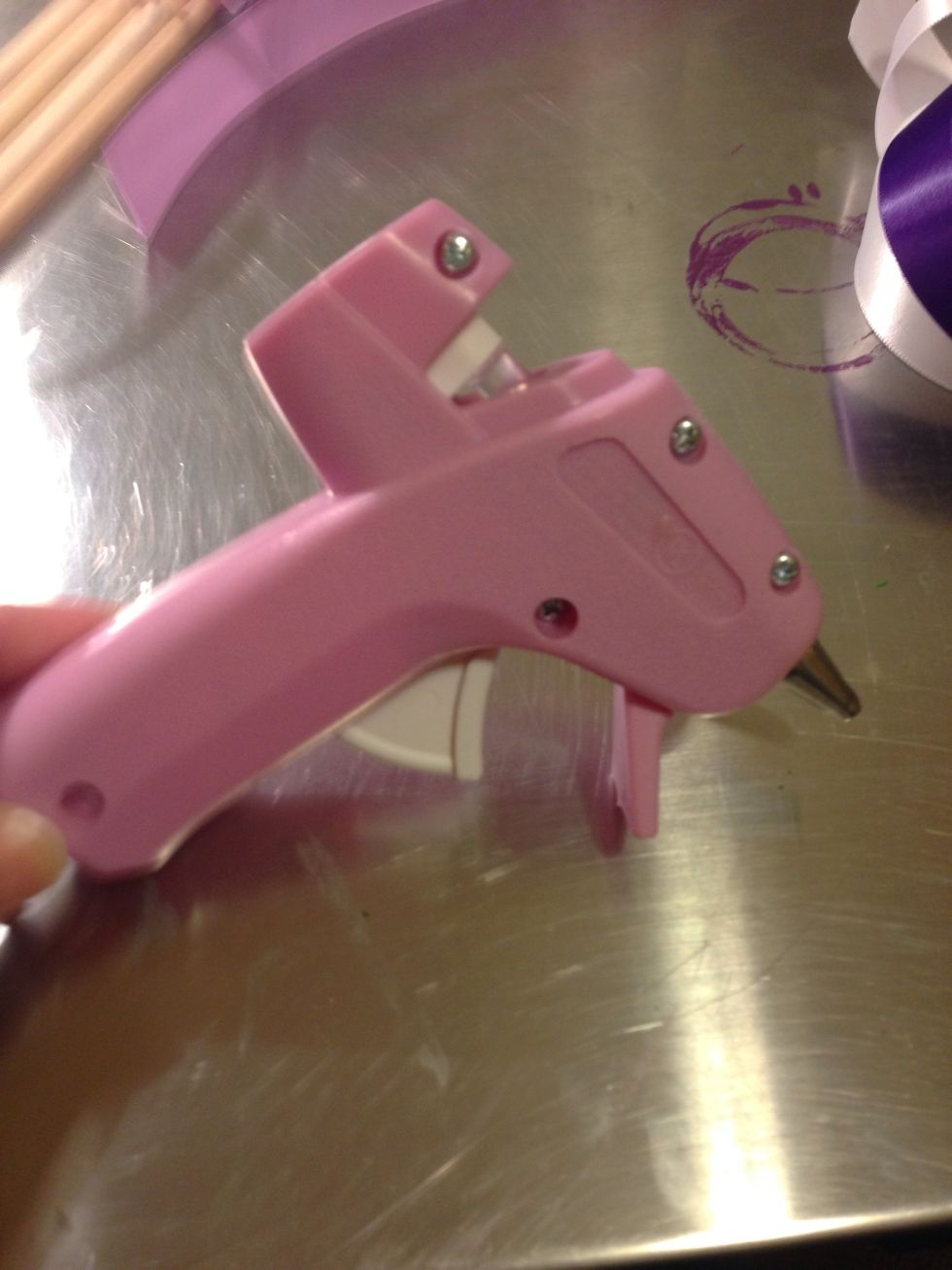 Hot glue gun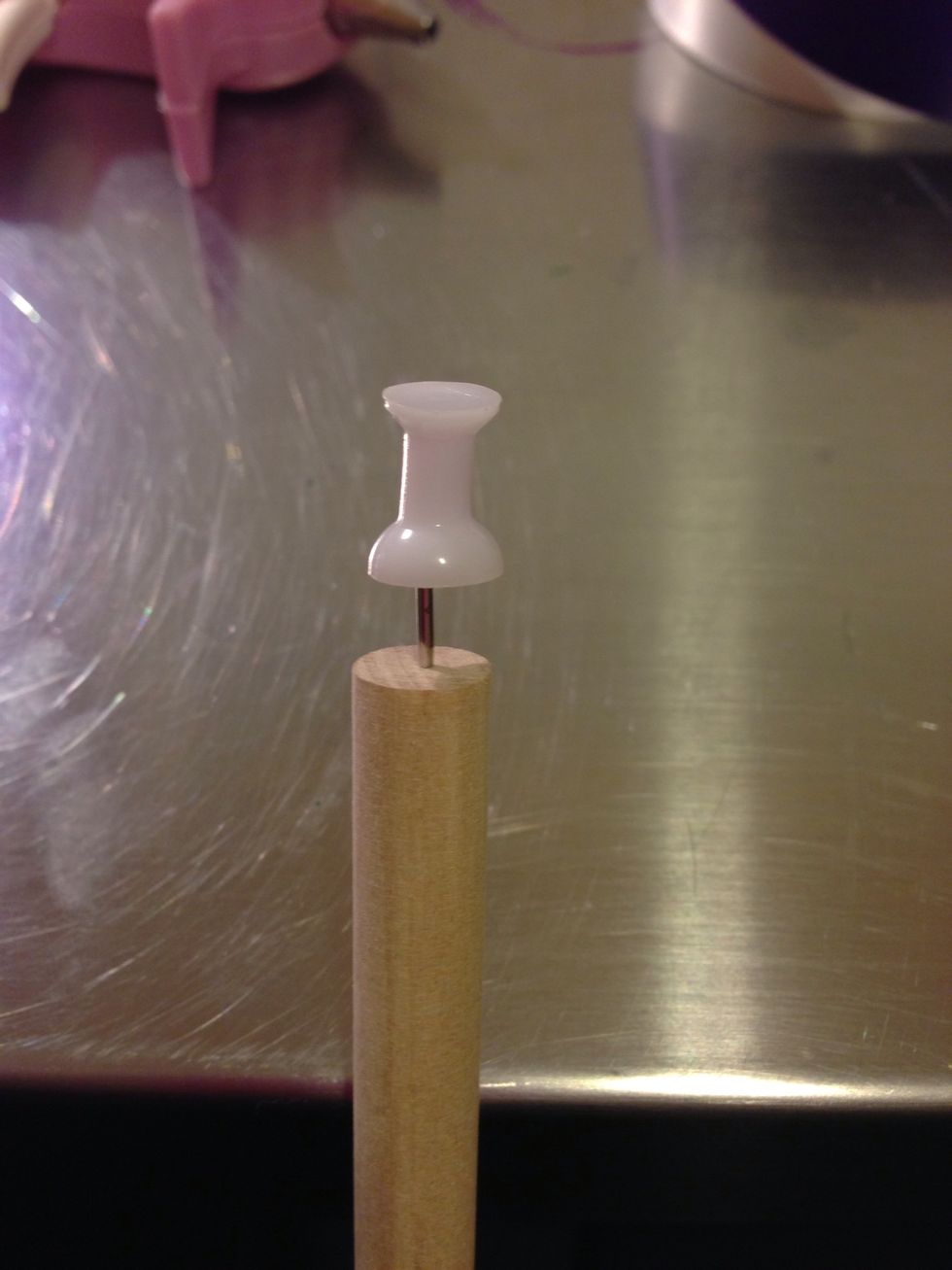 Push your pin in the center carefully. Make sure not to split the dowel.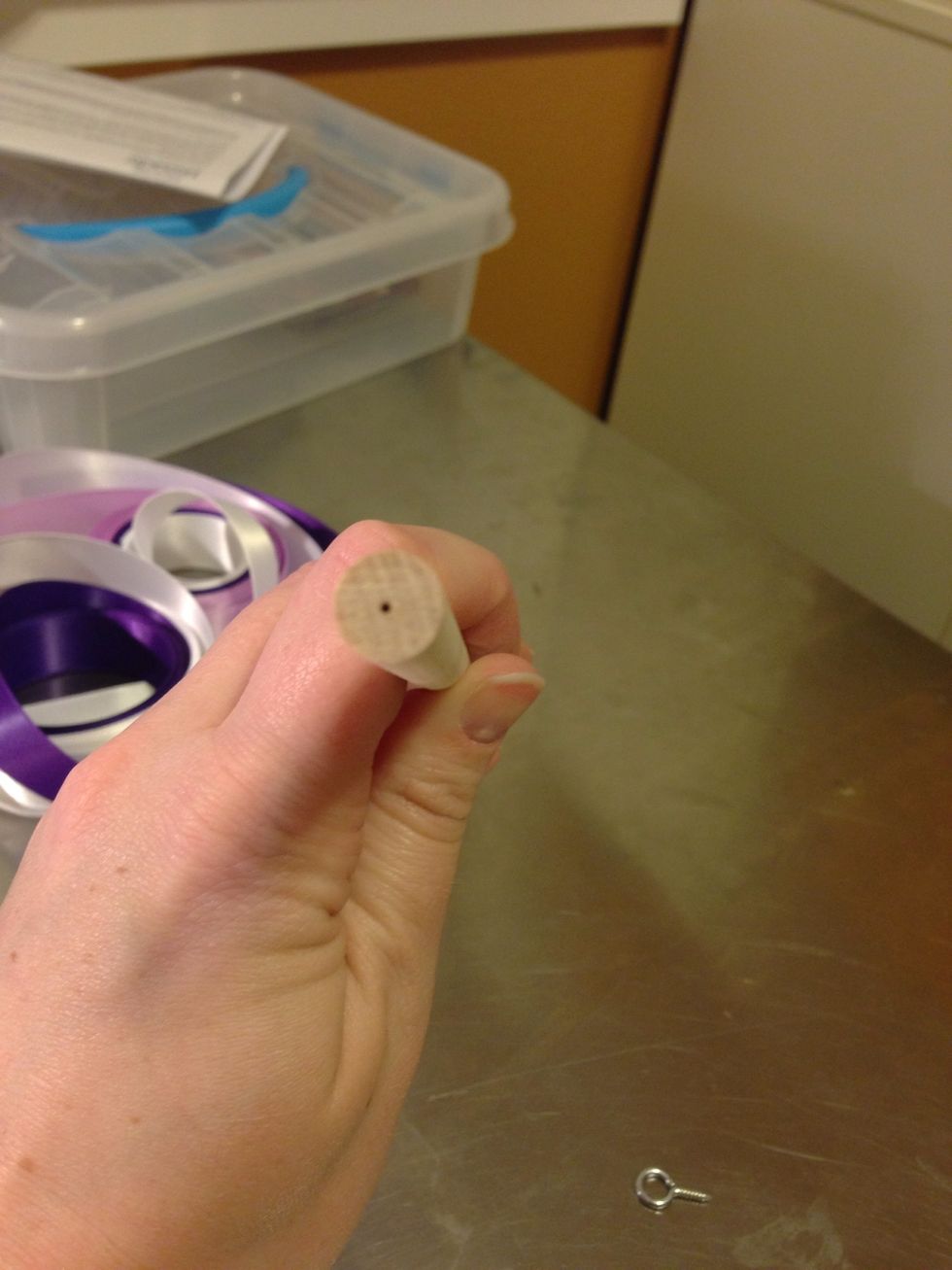 I pushed the pin all the way in.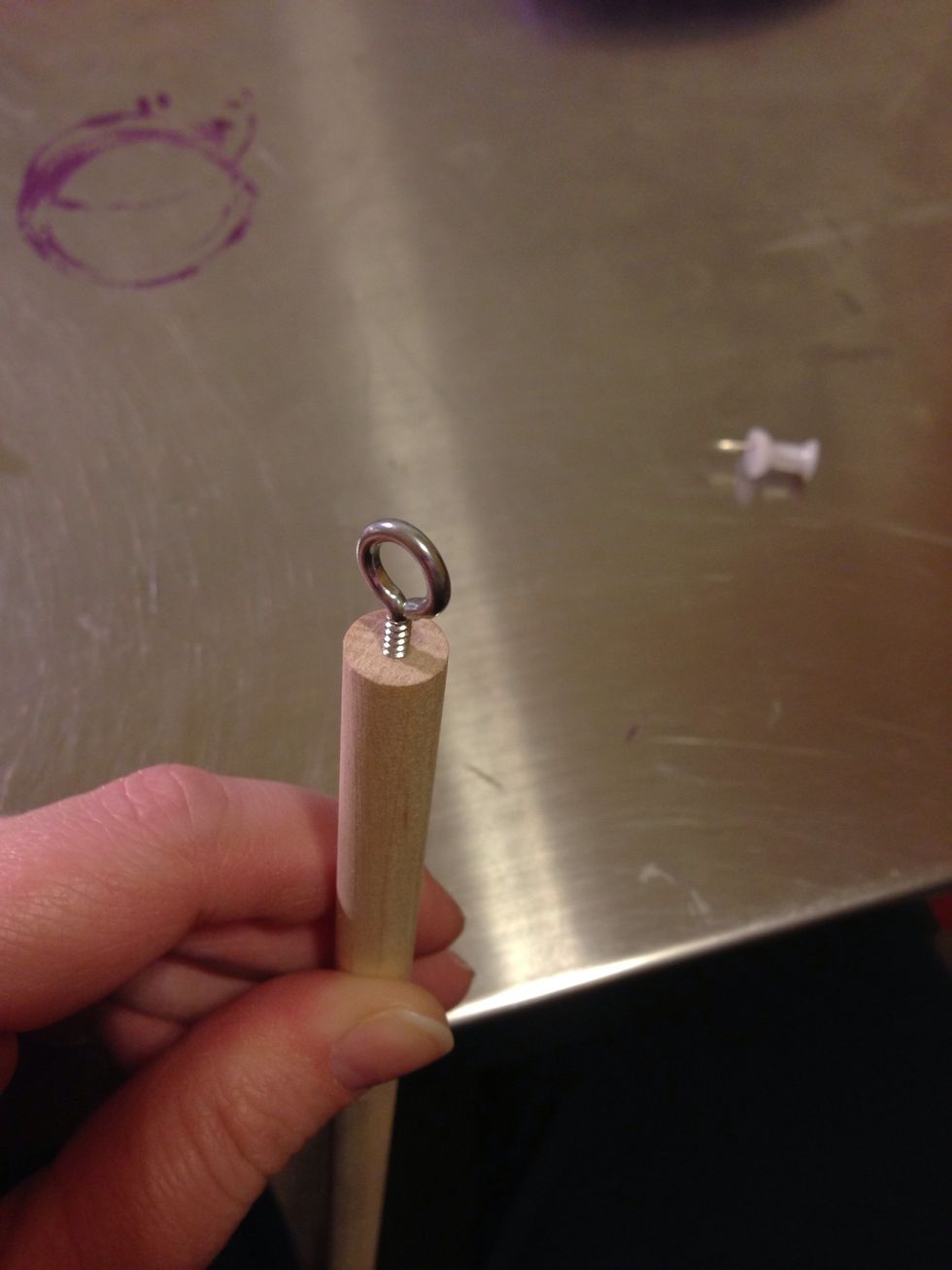 Carefully screw in the eye screw.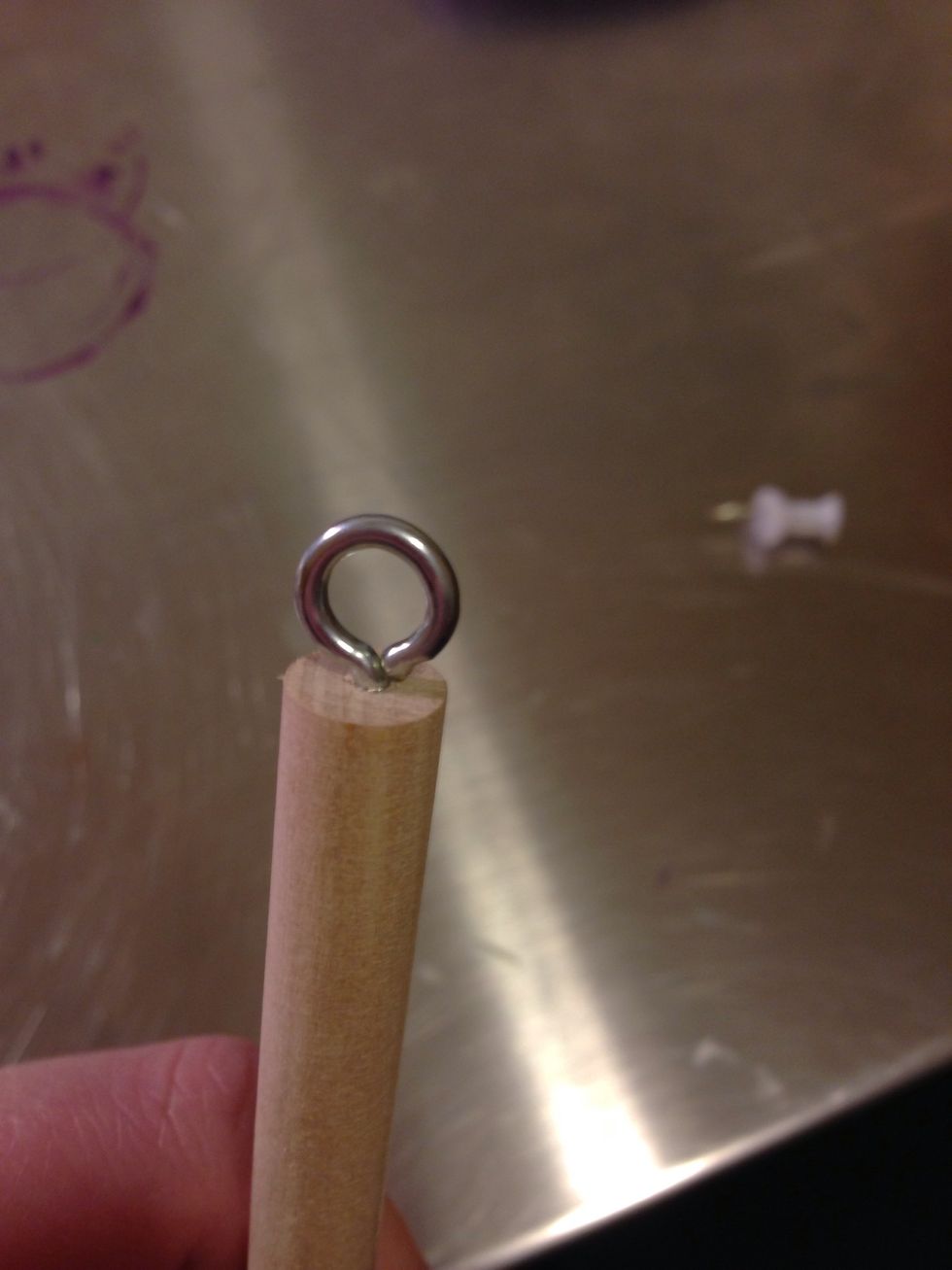 All the way into the dowel.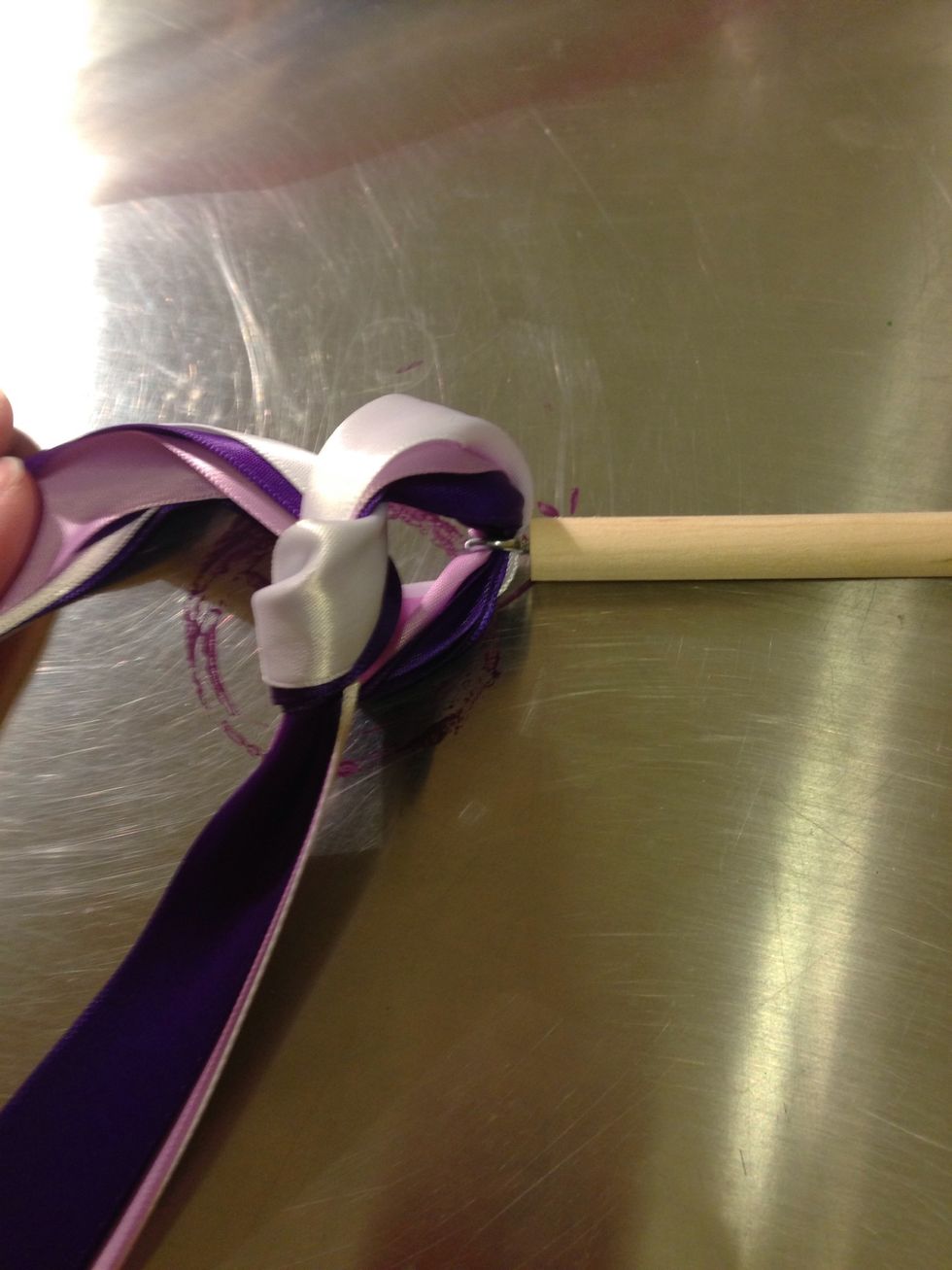 Feed your ribbon, one or two strands work best, through the eye. Tie a loose knot. Prep your hot glue gun.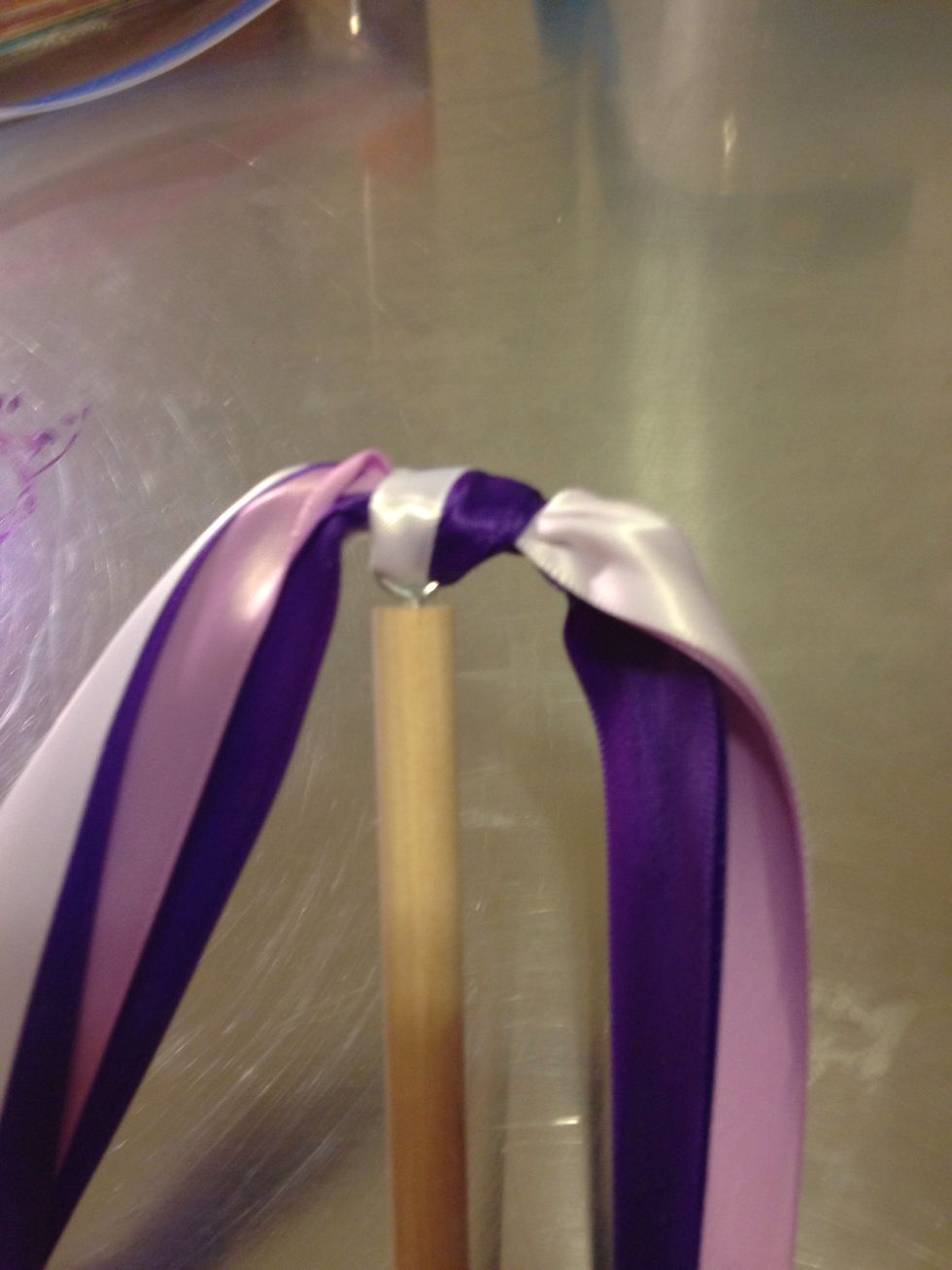 Add a drop or two of hot glue inside the knot on top of the eye screw. Then tighten your knot on the hot glue.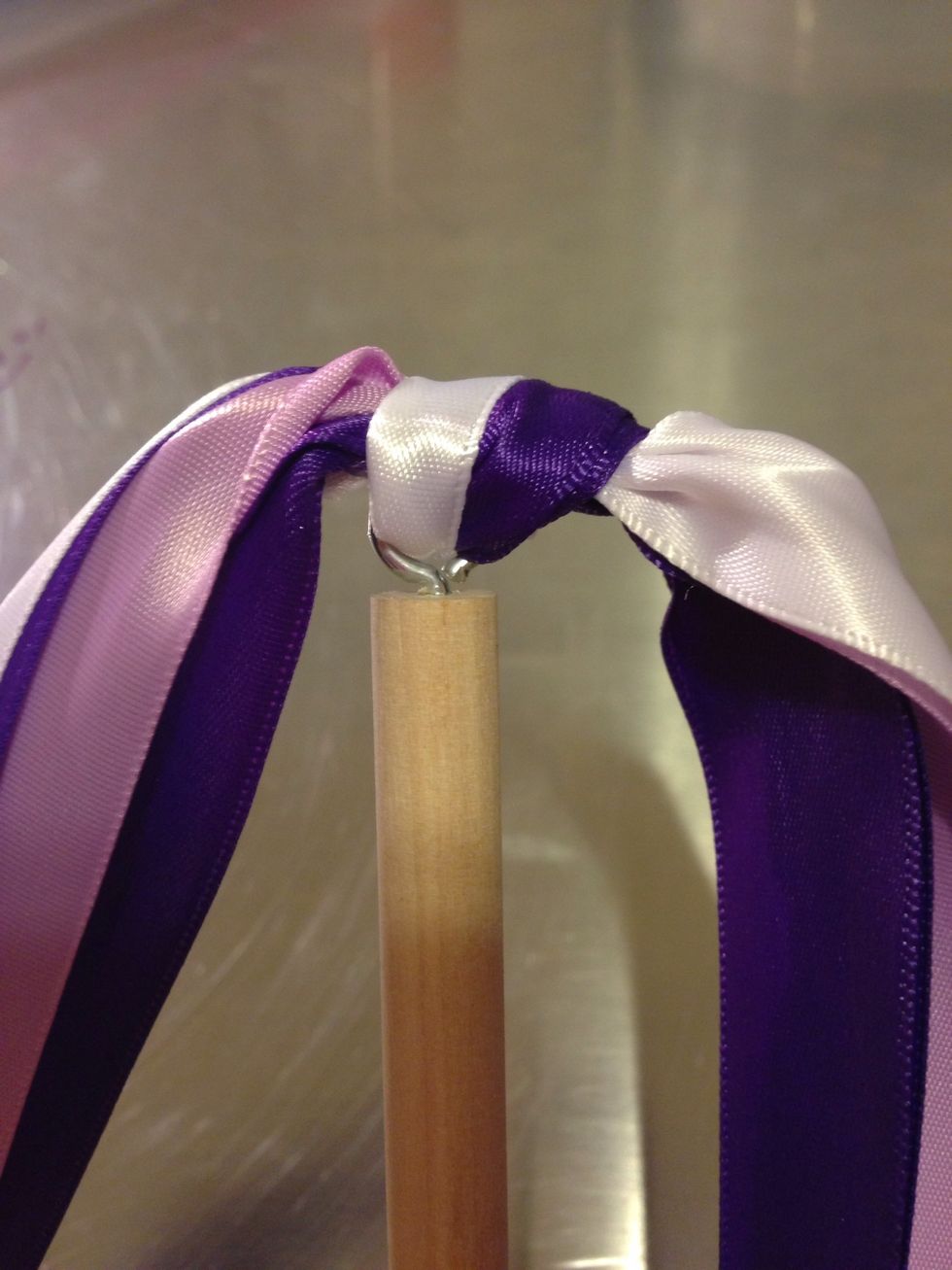 Pull tight and let hot glue set a few seconds before your princess waves her special wand.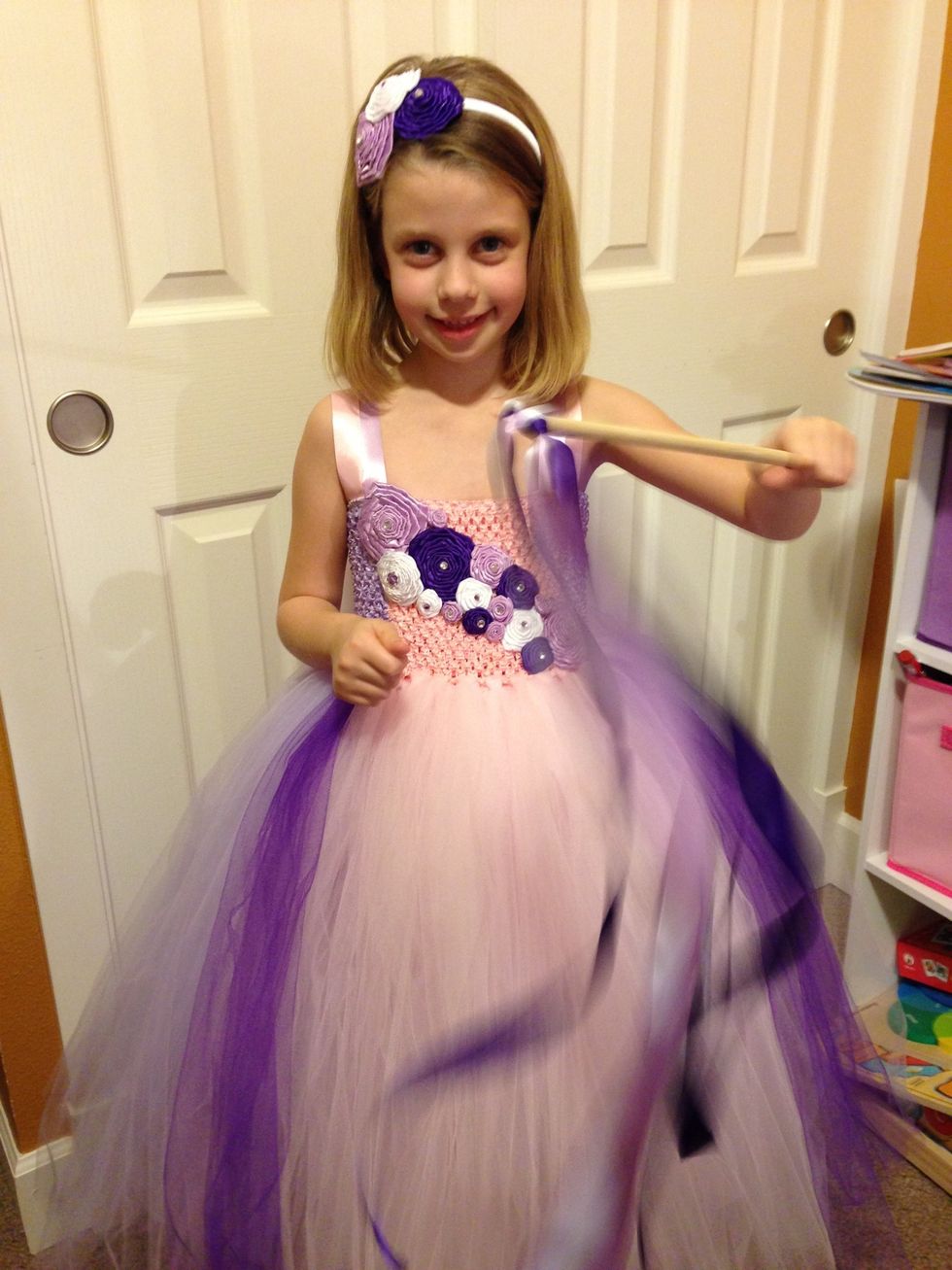 It really works!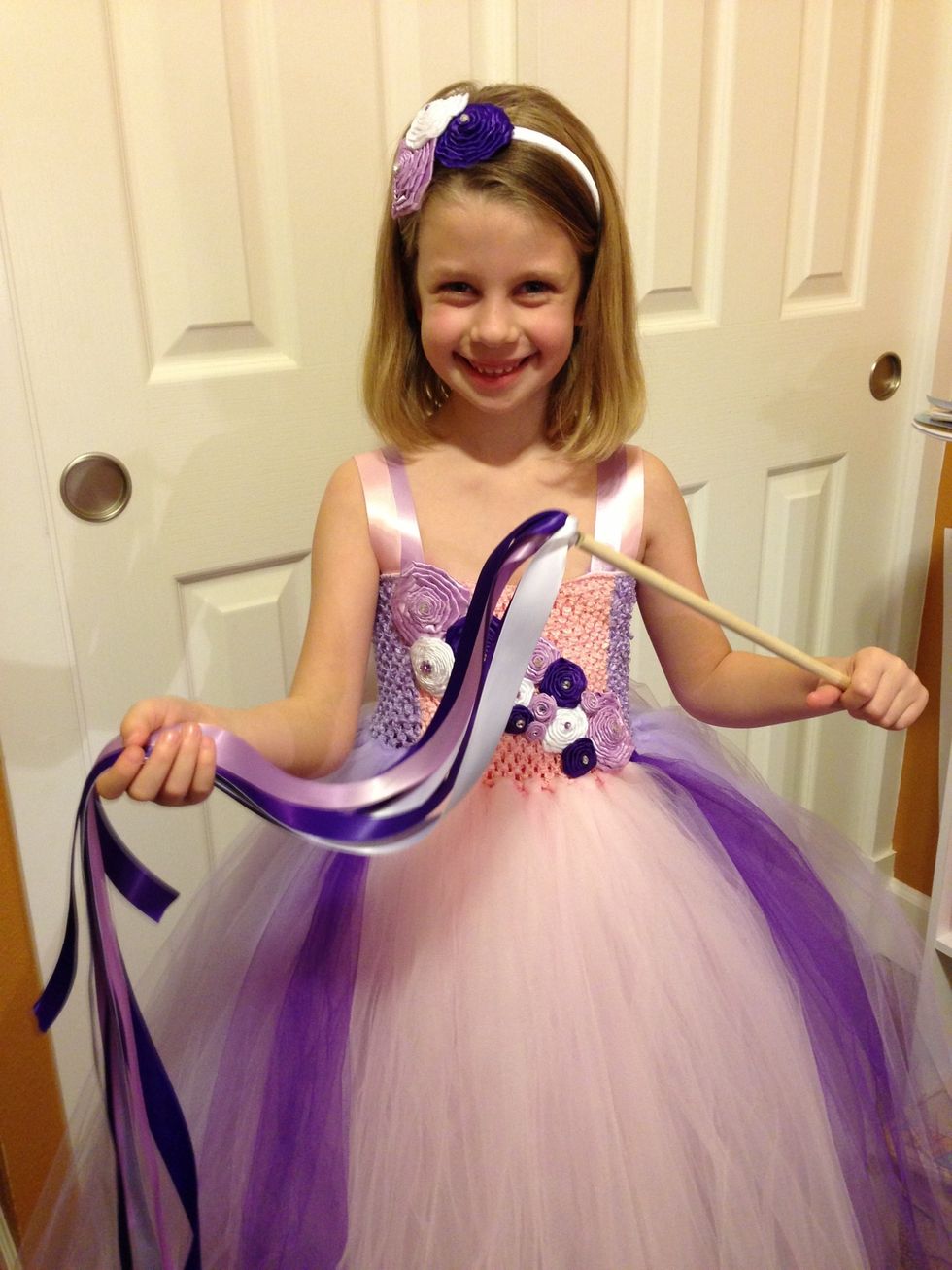 Happy princess.
1.0 Round wood Dowel(12 inches works great)
1.0 Eye screw
1.0 Push pin
Ribbon
Hot glue gun
Paint or glitter optional