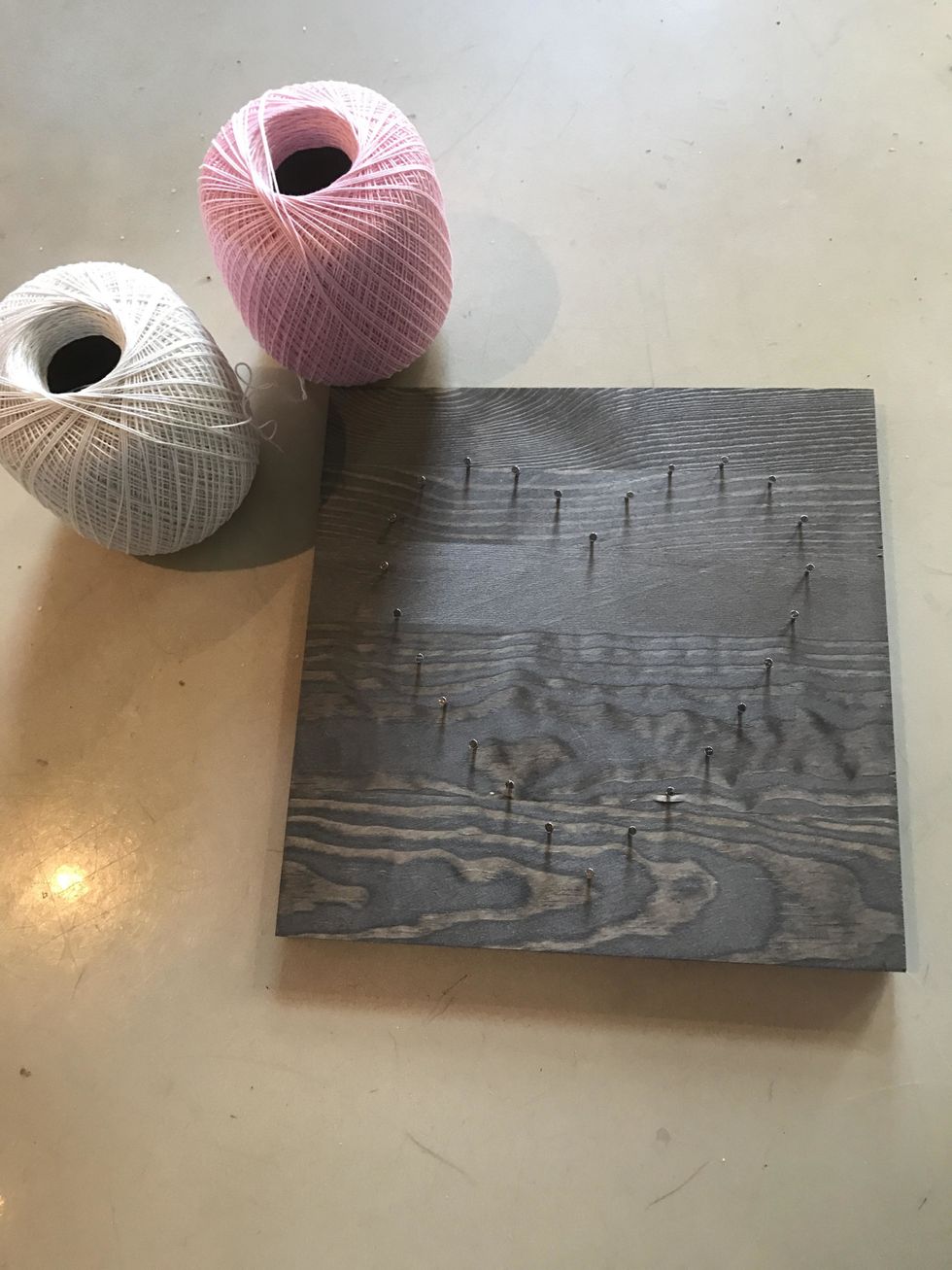 Select string colors.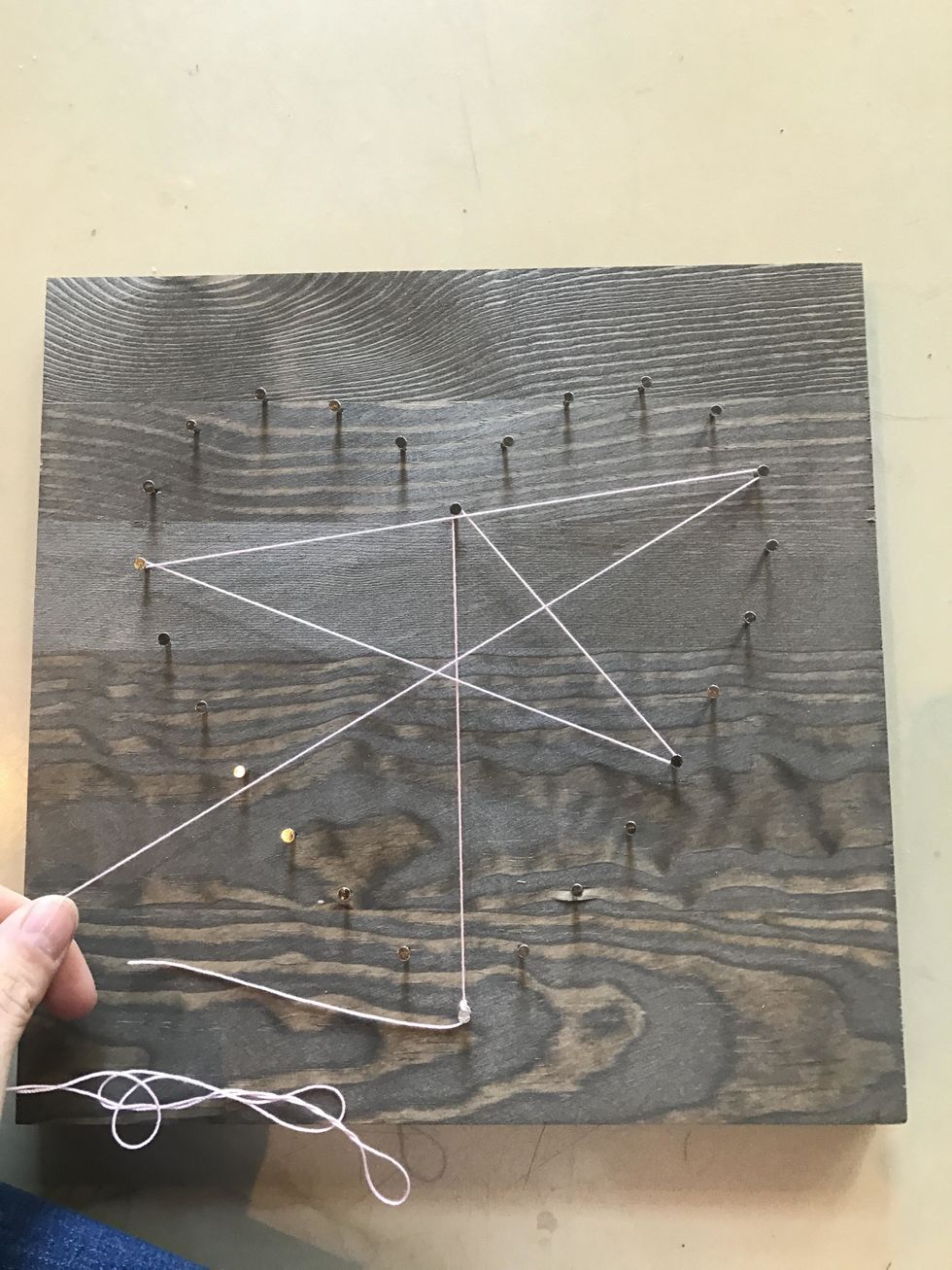 Tie a knot around any nail, as if you are tying your shoe. Double knot. Begin stringing in a random pattern so that you hit ever nail head. Occassionally, string 360 degrees around a nail so taut.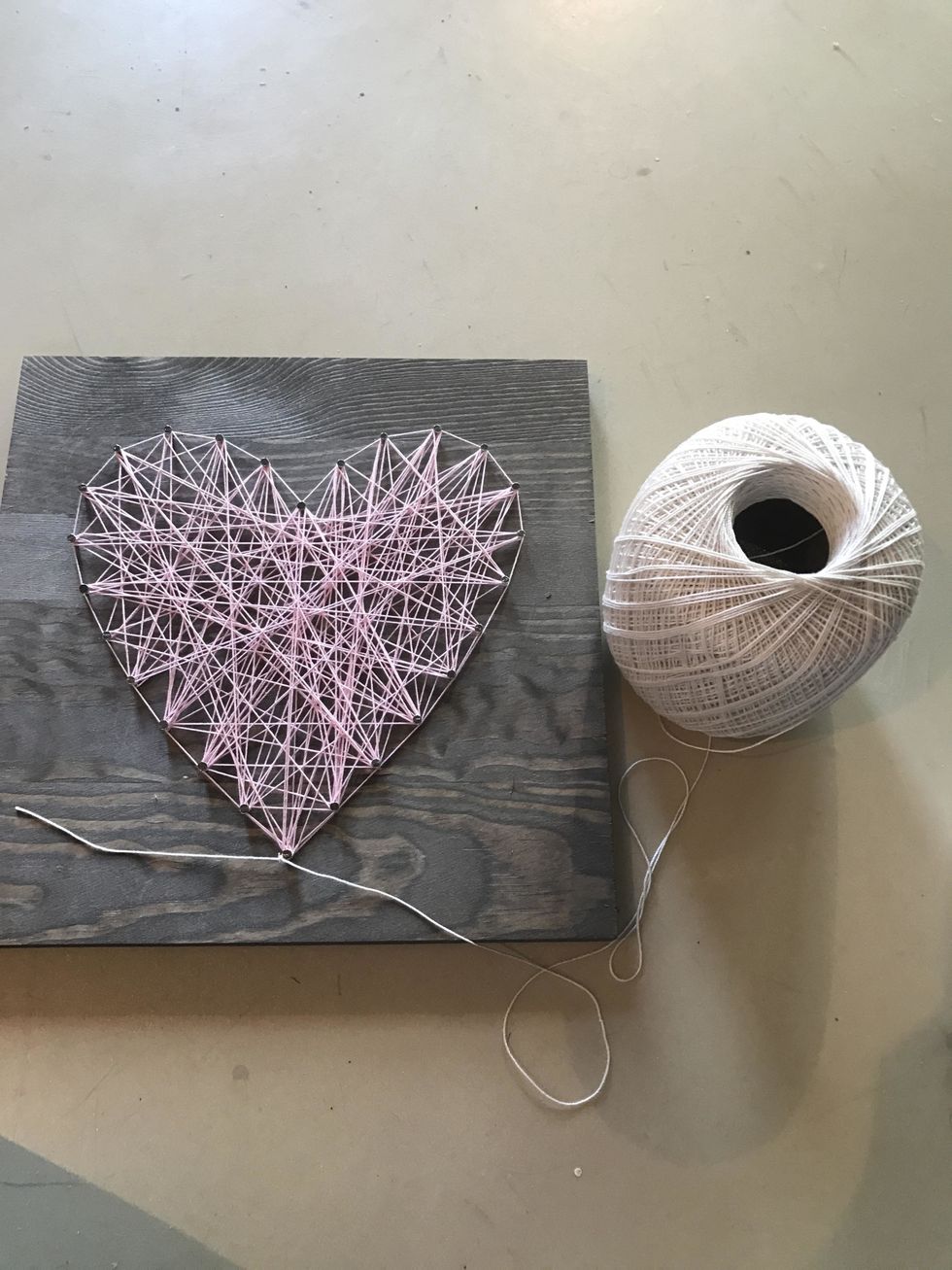 Fill in to desired fullness and depth. Tie off again around final nail.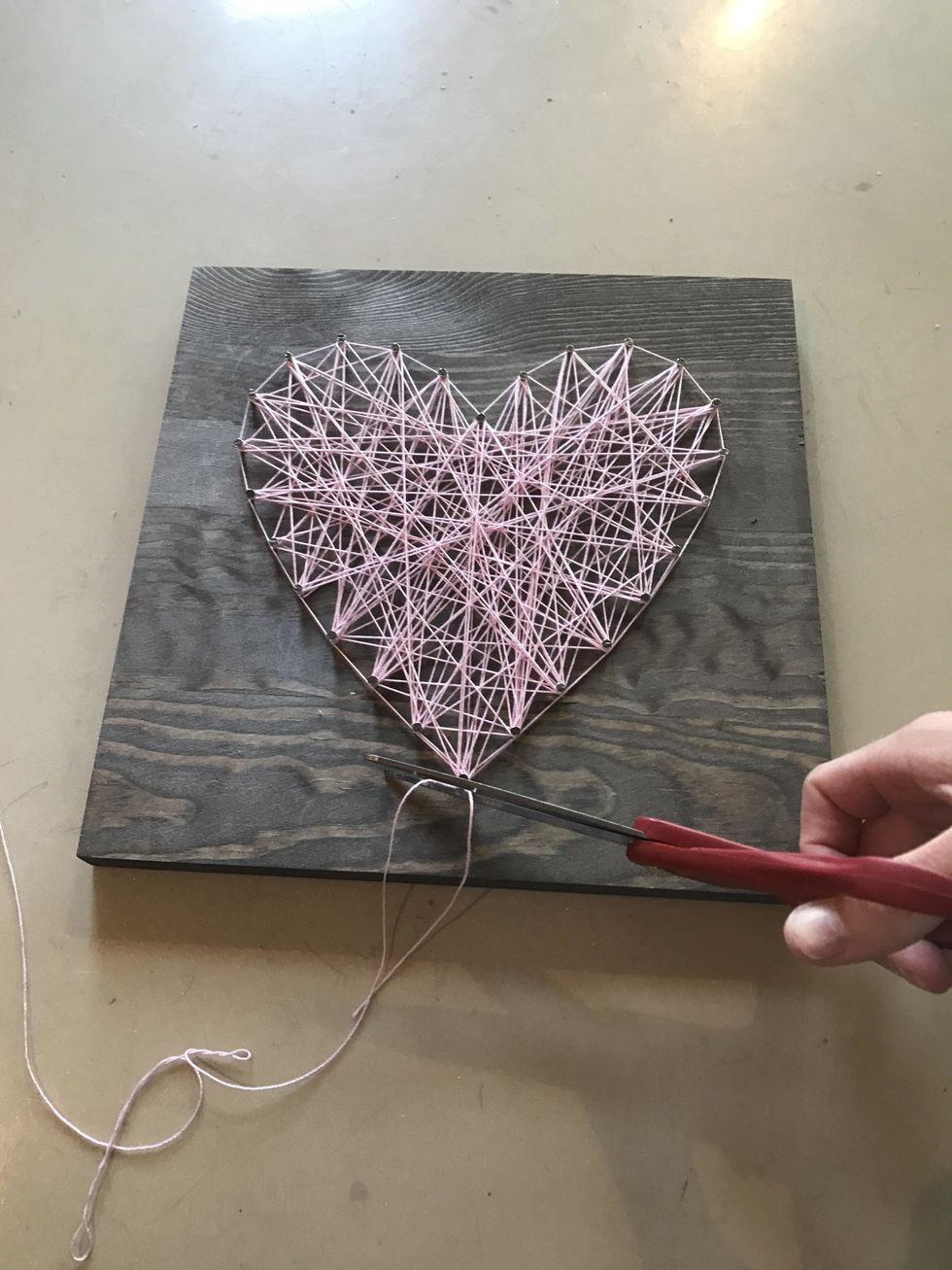 Trim any remaining string.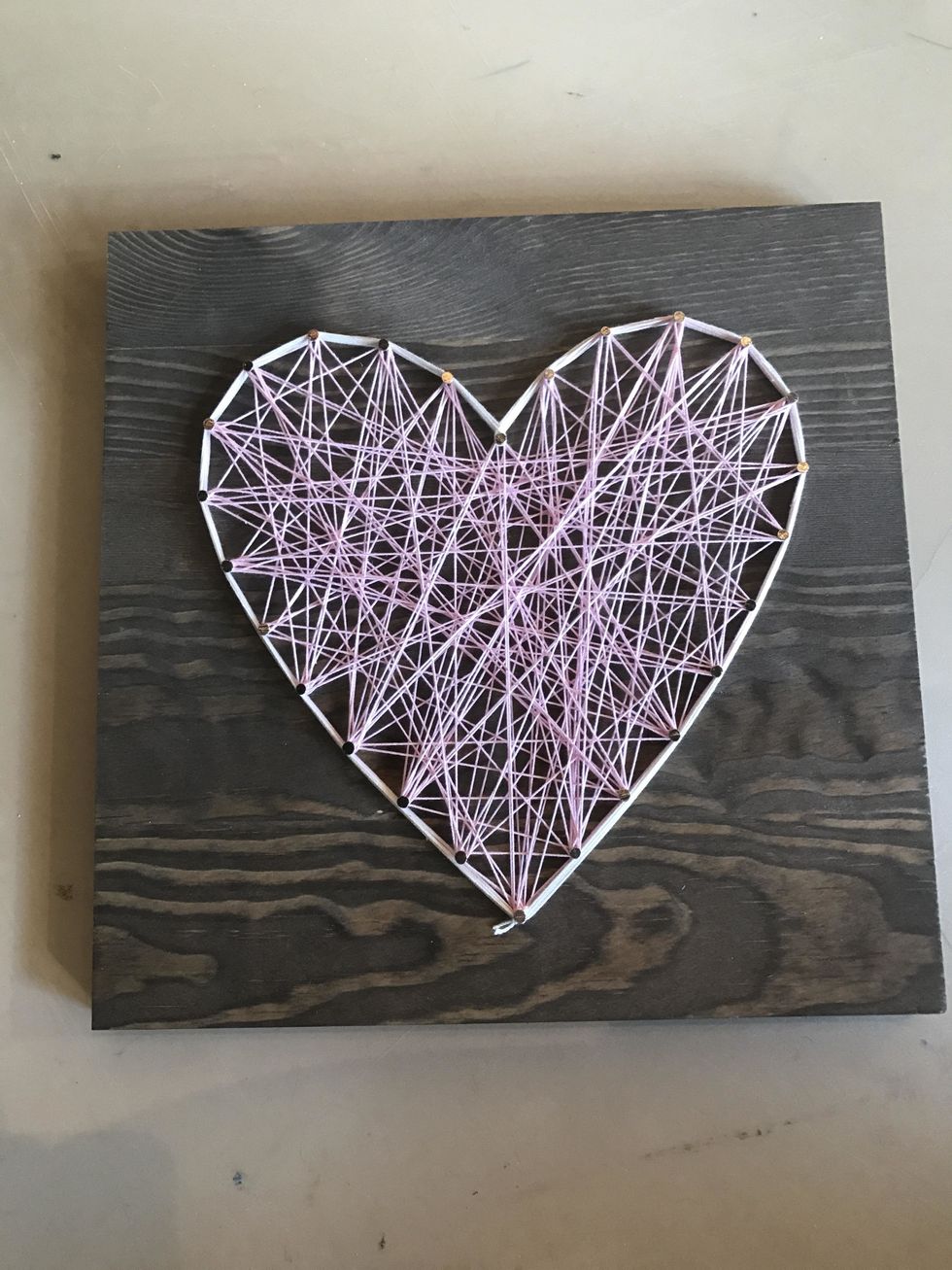 Finish off with a border outline. Stop and start the same way- using double knots and trimming excess. Admire your work.
The creator of this guide has not included tools