Make a Prairie Pixie - Guardian of the Grasslands
8
For instance, this humble clock caught my eye, sitting bereft on a thrift store shelf: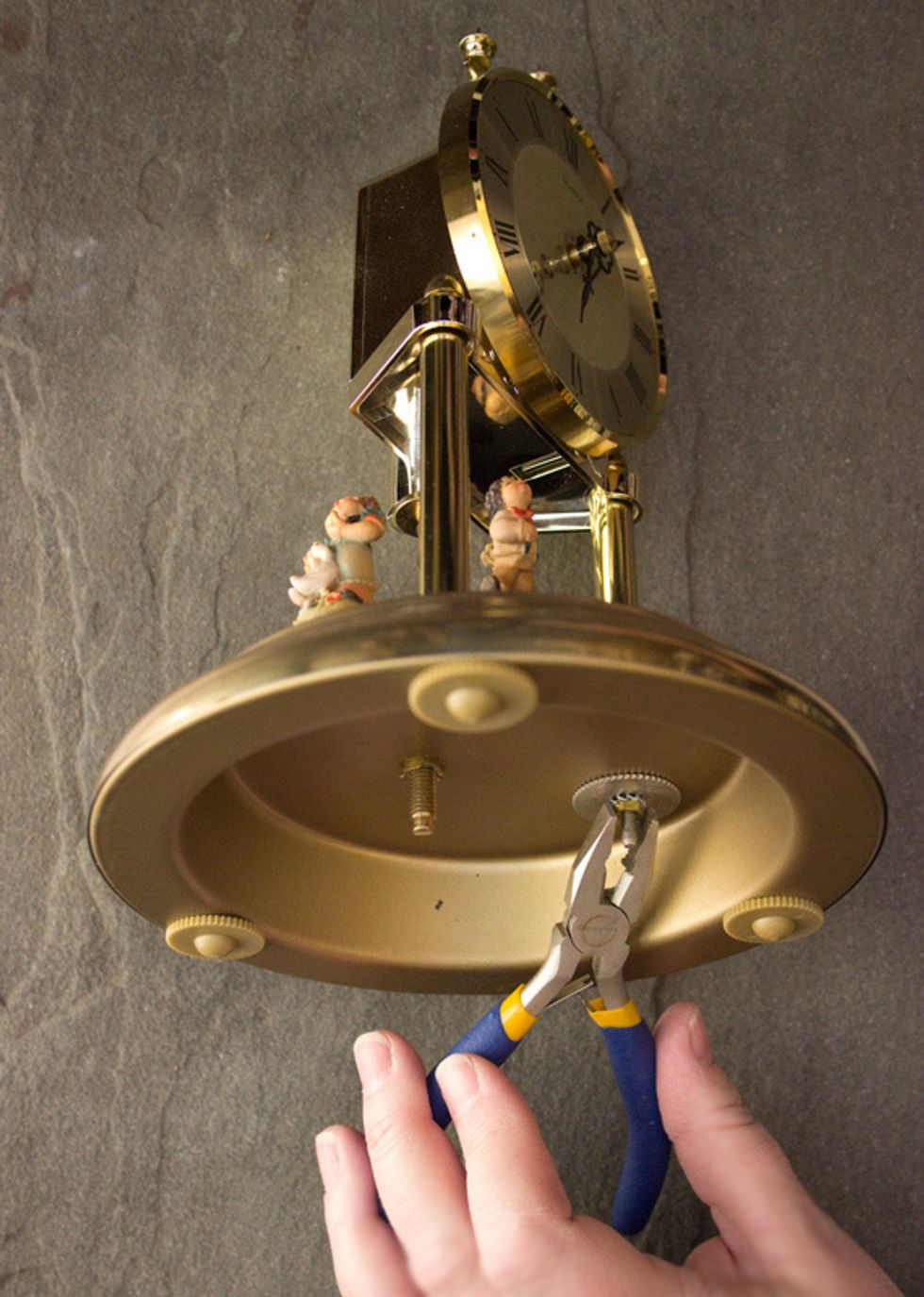 The passing of time, however we keep track of it, connects us to history... Disassembling the clock started an internal process, deep within. A haunting sense of memory clung to me as I worked.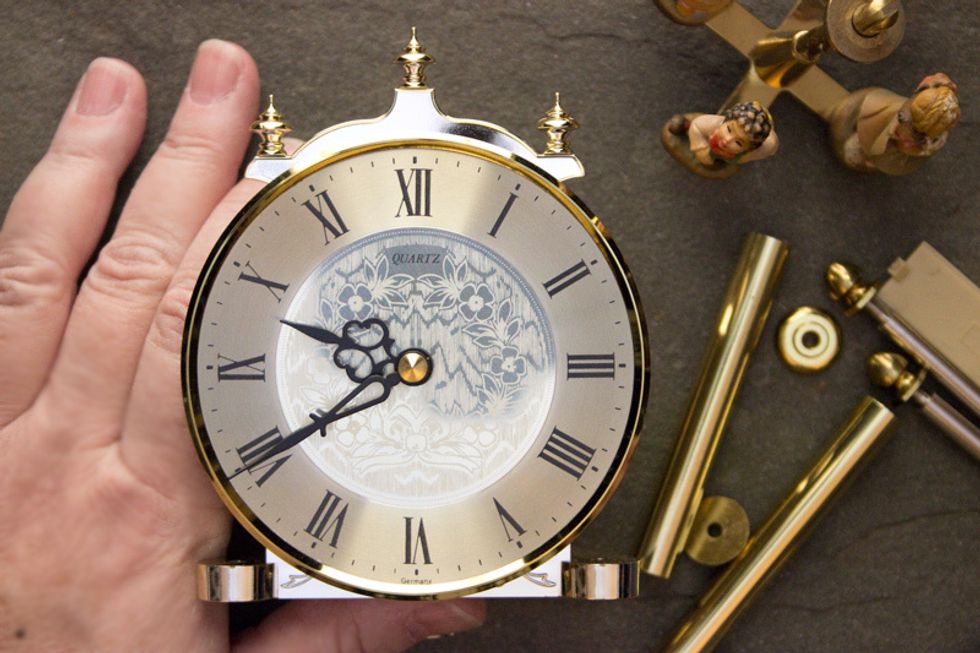 The clock face and woking parts are set aside for another time...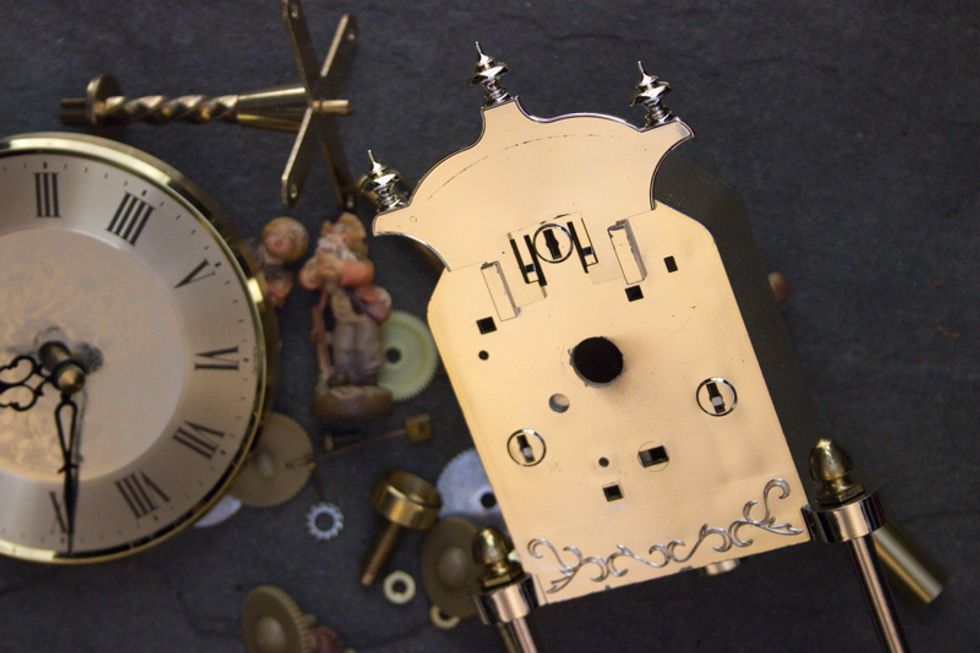 Only the structure remains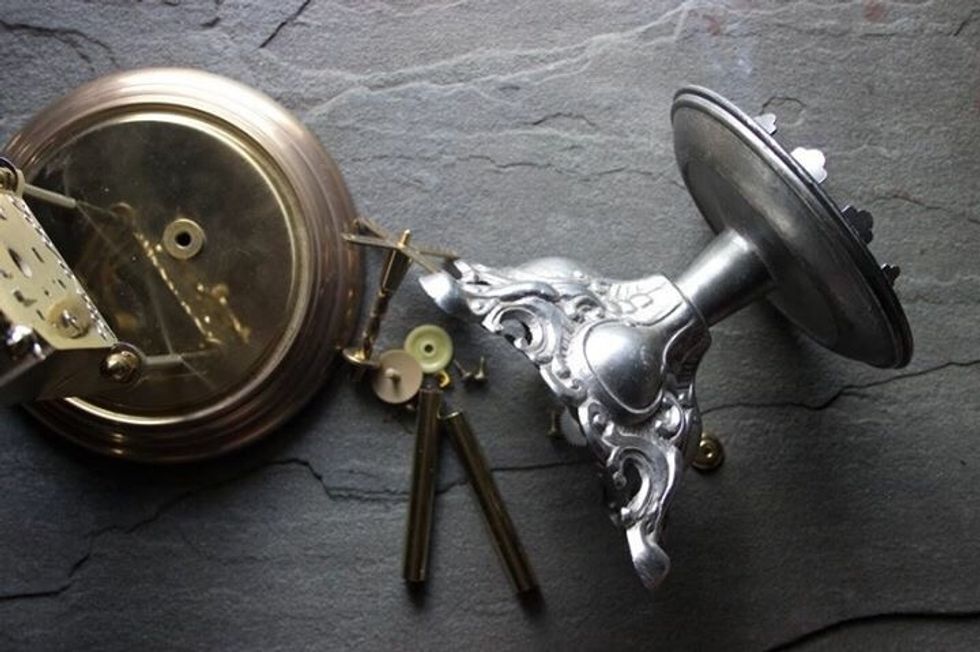 Combined with a lovely candlestick, this becomes the basis for a shrine dedicated to the spirit of the Prairie
Eventhough the vanished Prairie is ancient, it's spirit is forever young. like this beatific face fron the Relics and Artifacts offering Figureheads !! with wood support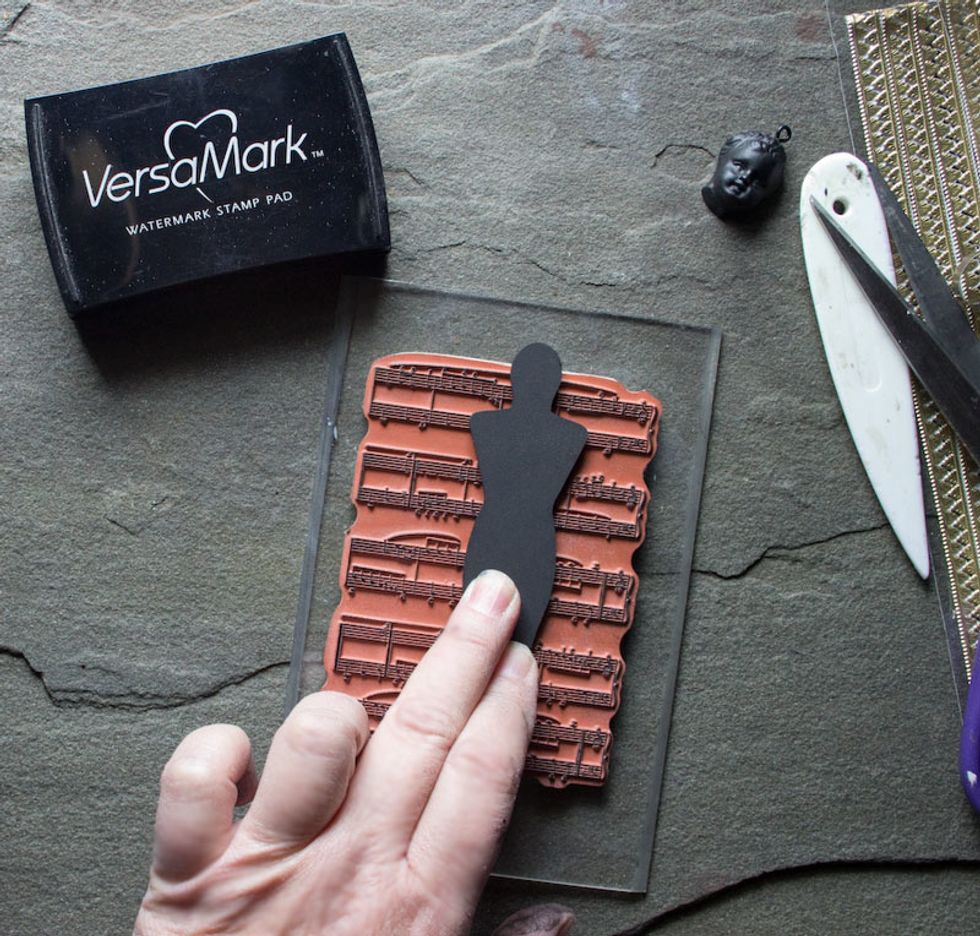 A quick coat of black paint and the symbols of music heat embossed on his torso help to embody our Pixie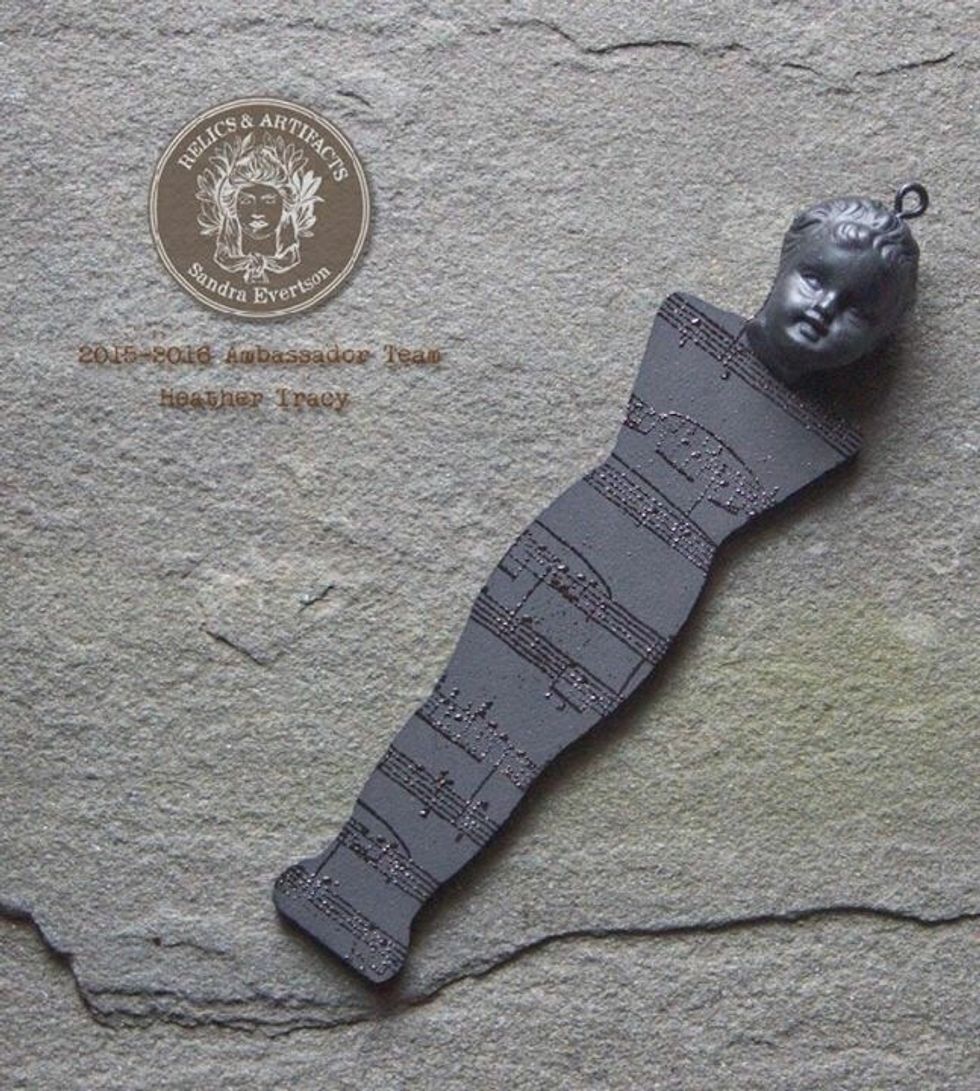 Now we begin to witness his mission: he carries the song of the Tallgrass on his body, keeping it safe until the green shoots emerge once again..
Unifying the surfaces of our structure with a coat of black spray paint assists in the process of marrying disparate materials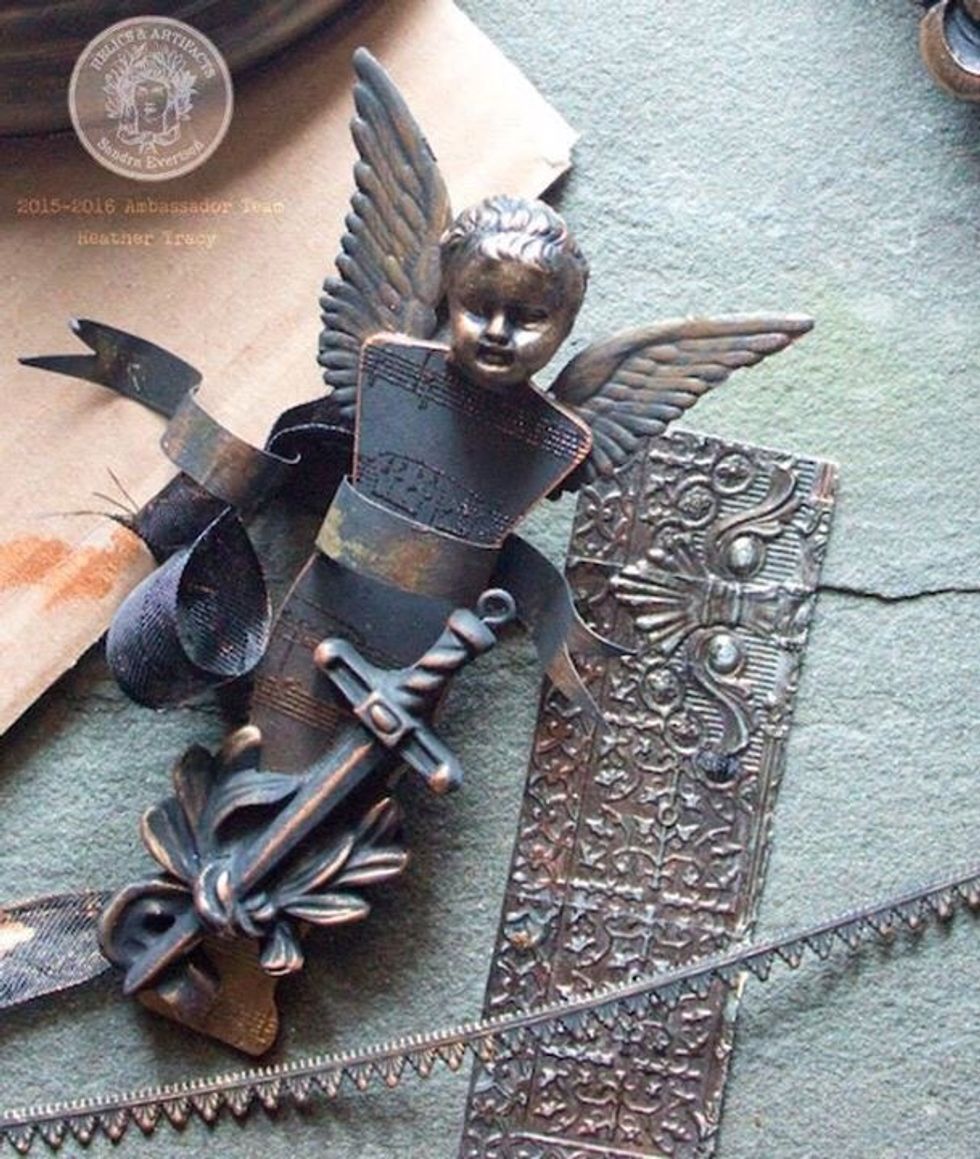 Our Pixie, has a wild fierceness within his heart. He carries a sacred emblem of protection, a sword . Wings support him, and will carry him wherever the plundered earth needs the spirit of life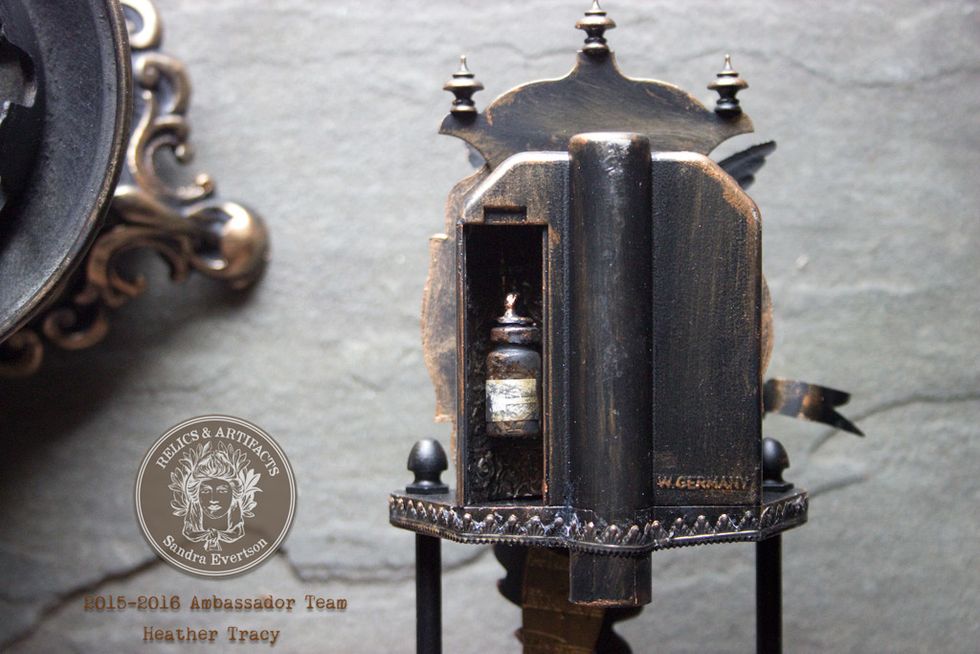 all shrines require ornament, it's a mark of respect. Here Dresden Trim adorns this tiny storehouse of life force. All trim aged in black and with touches of golden tones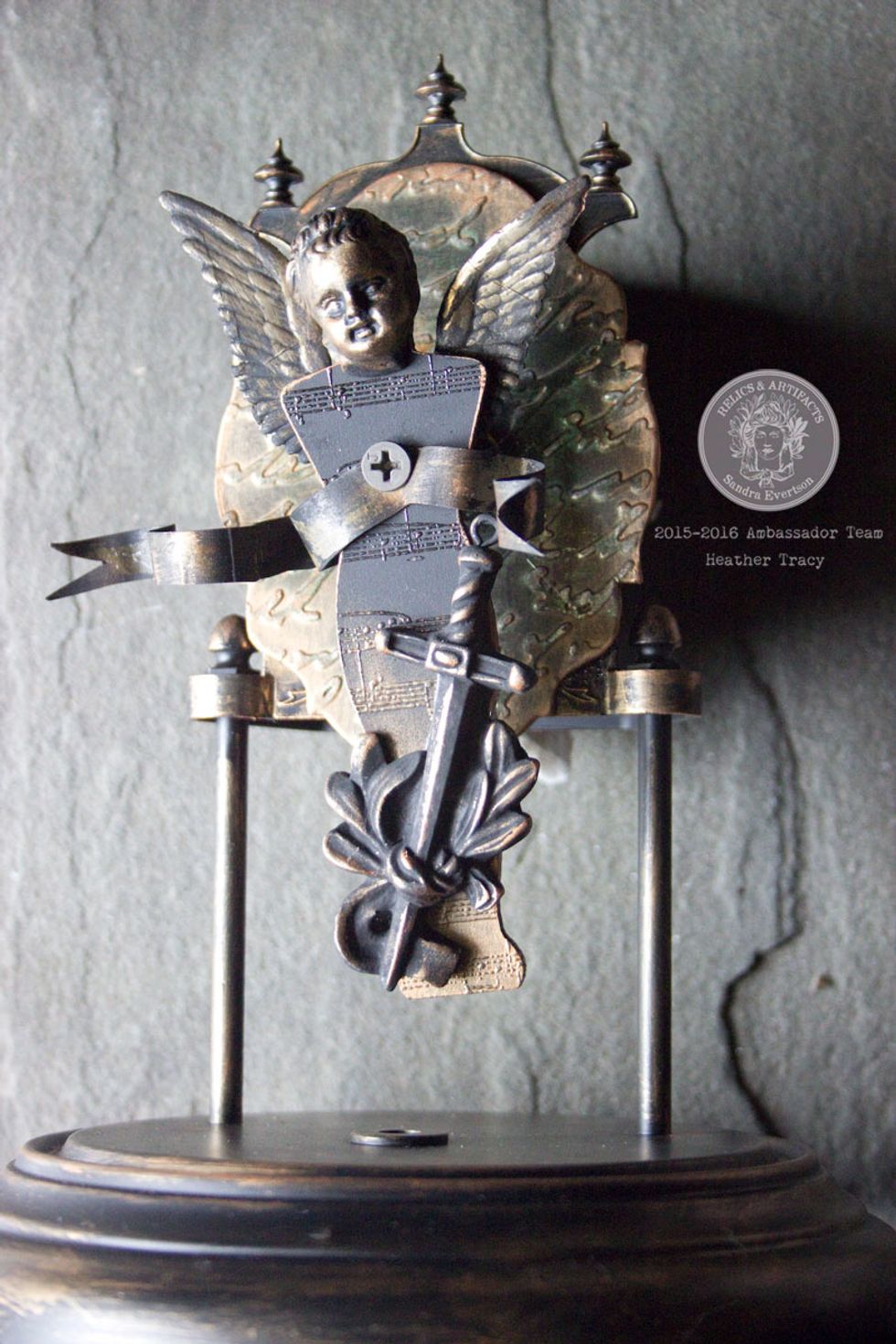 once mounted on his shrine our Pixie can survey the horizon, while his banner flutters in the wild winds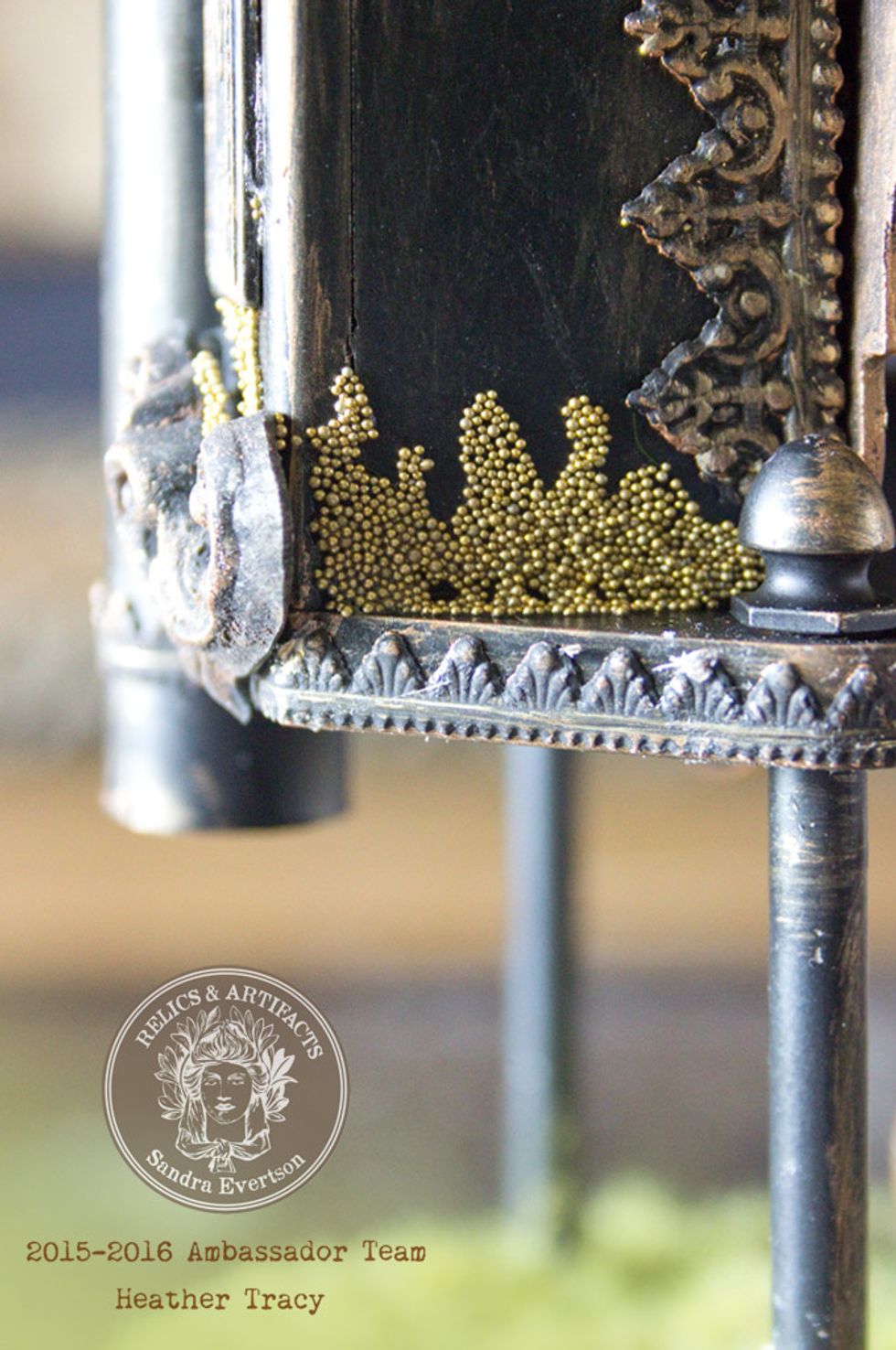 at the rear of the structure lies a secret vault... a place that houses seeds of the Prairies Grasses for generations to come
thepassage of time and the location of the vault are made evident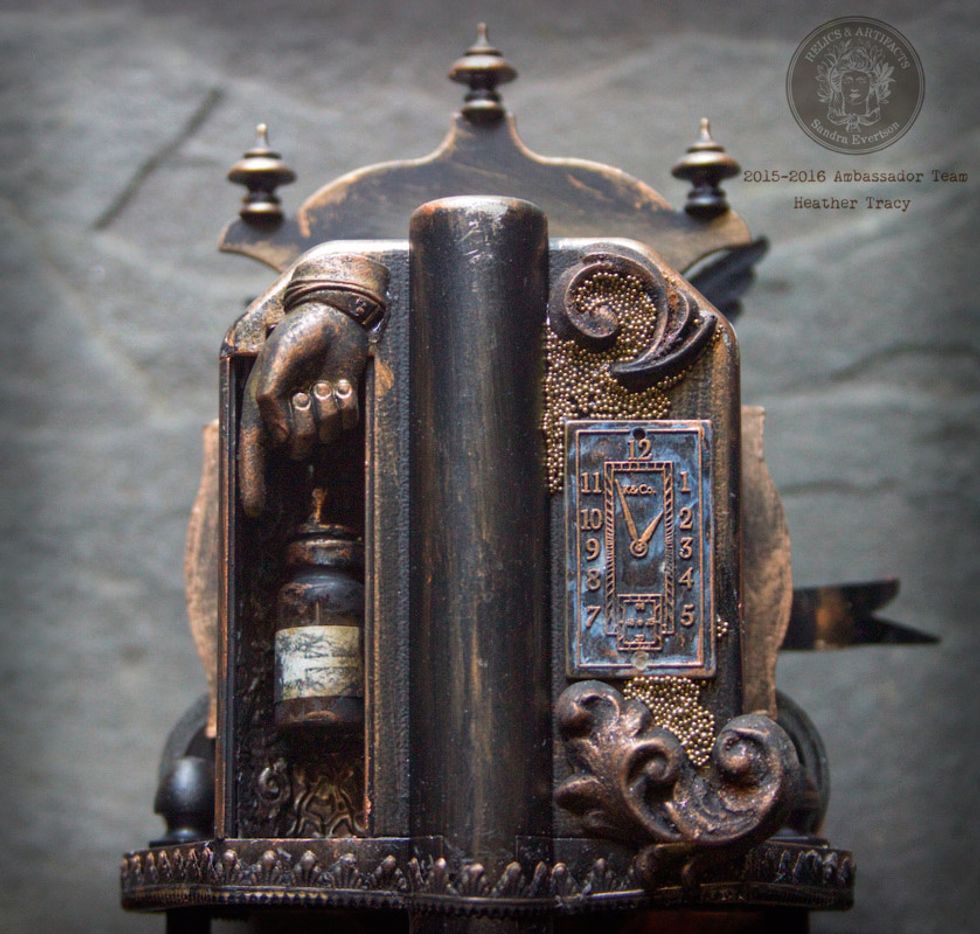 A glimpse of detail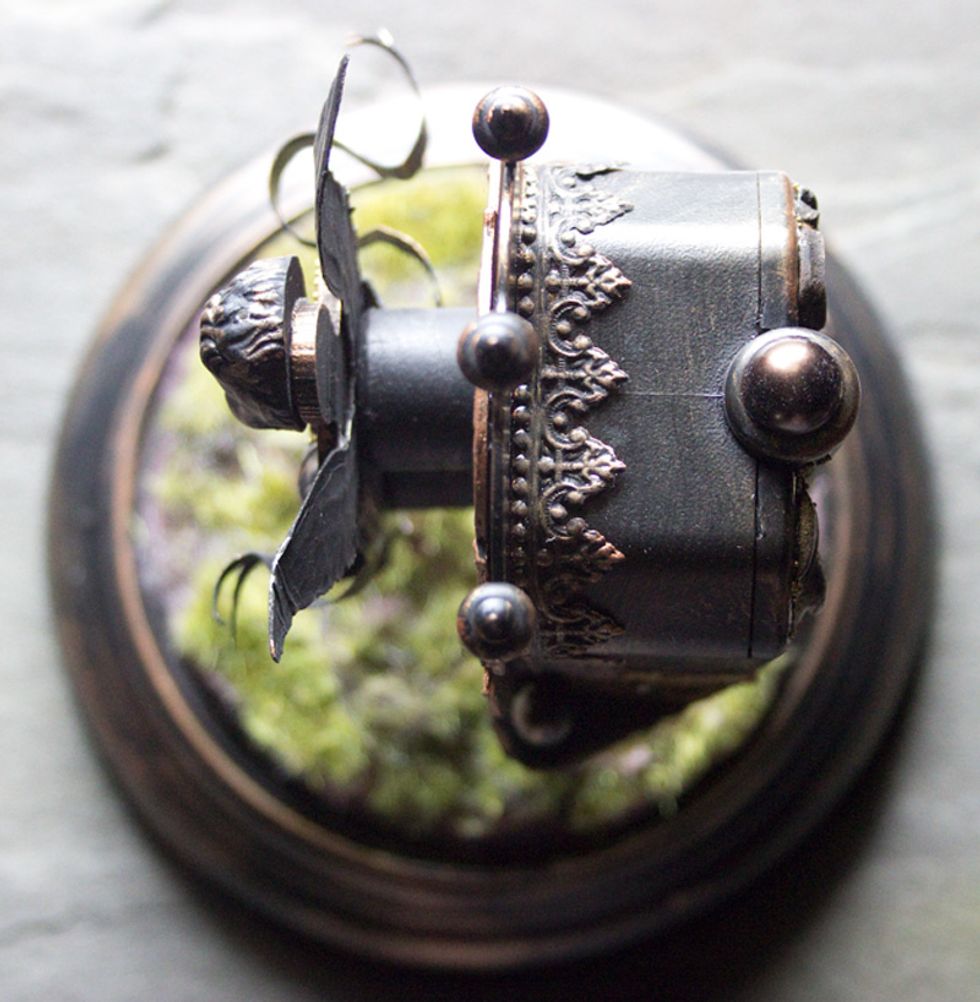 a view from above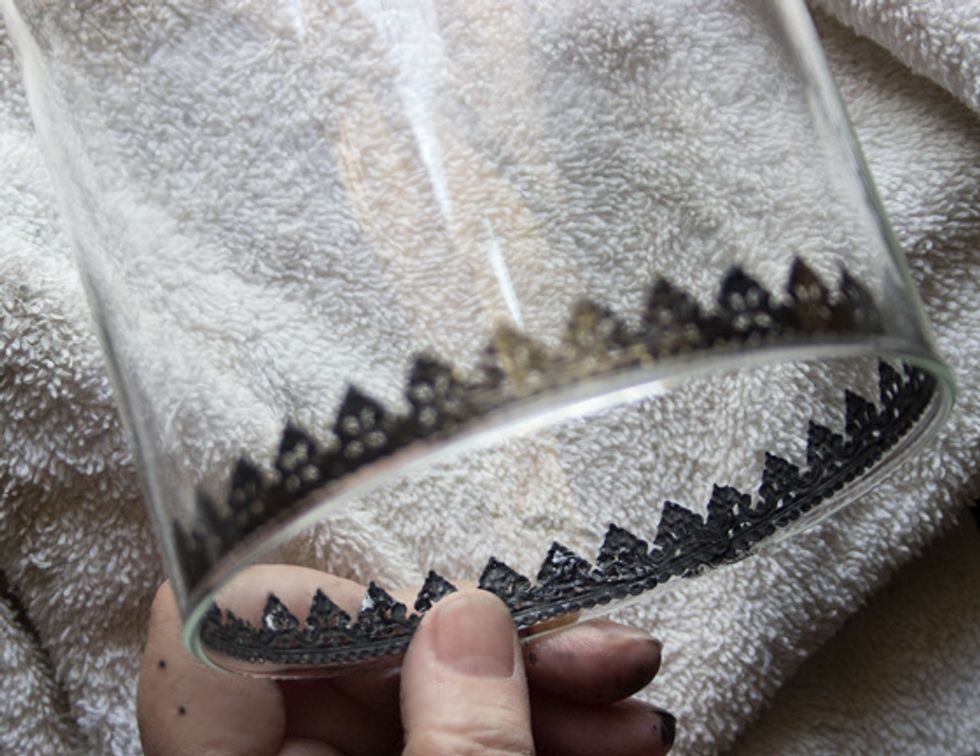 Now it's time to adorn the cloche that keeps our Pixie and his precious cargo safe. More Dresden trim creates a circle of protection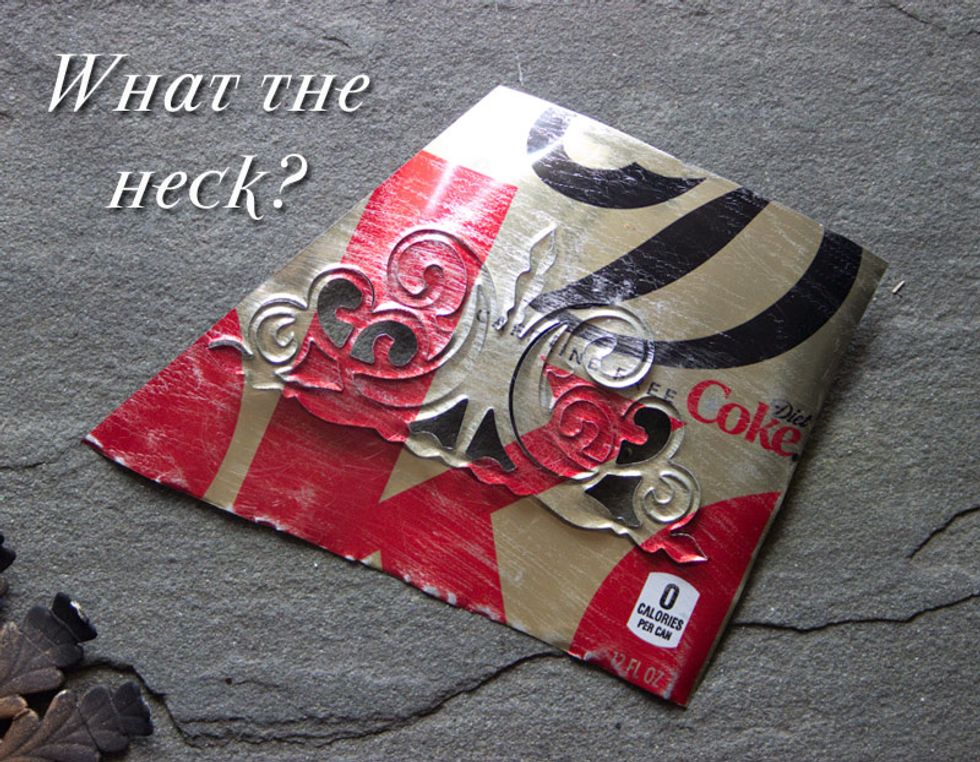 even the most humble of materials serves a purpose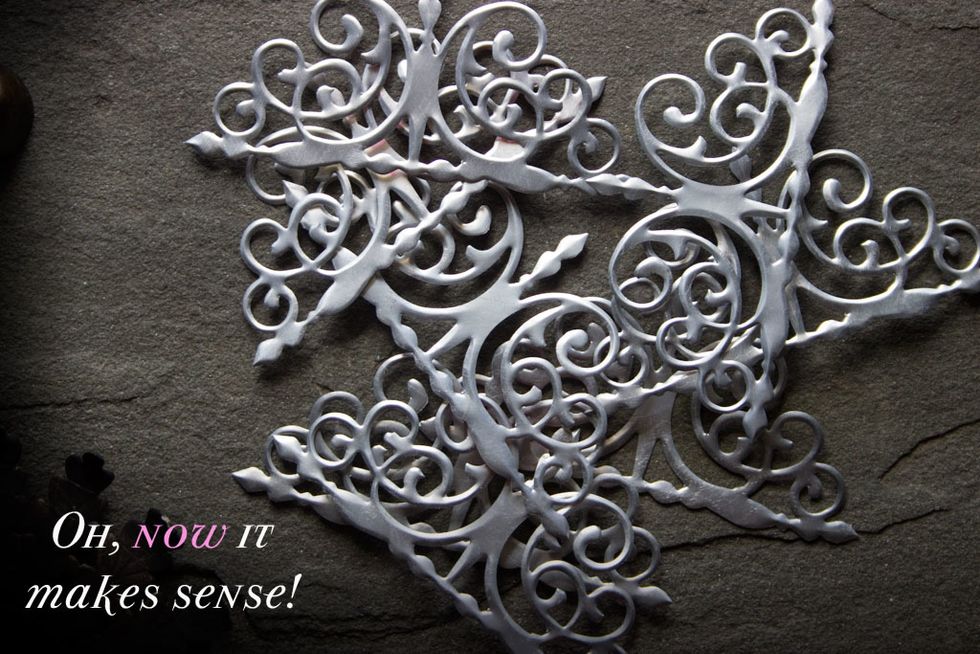 a symbolic fence will enclose our little one, reclaimed from trash, die cut into elaborate scroll-work
The delicate metal tracery is painted black and touched with golden tones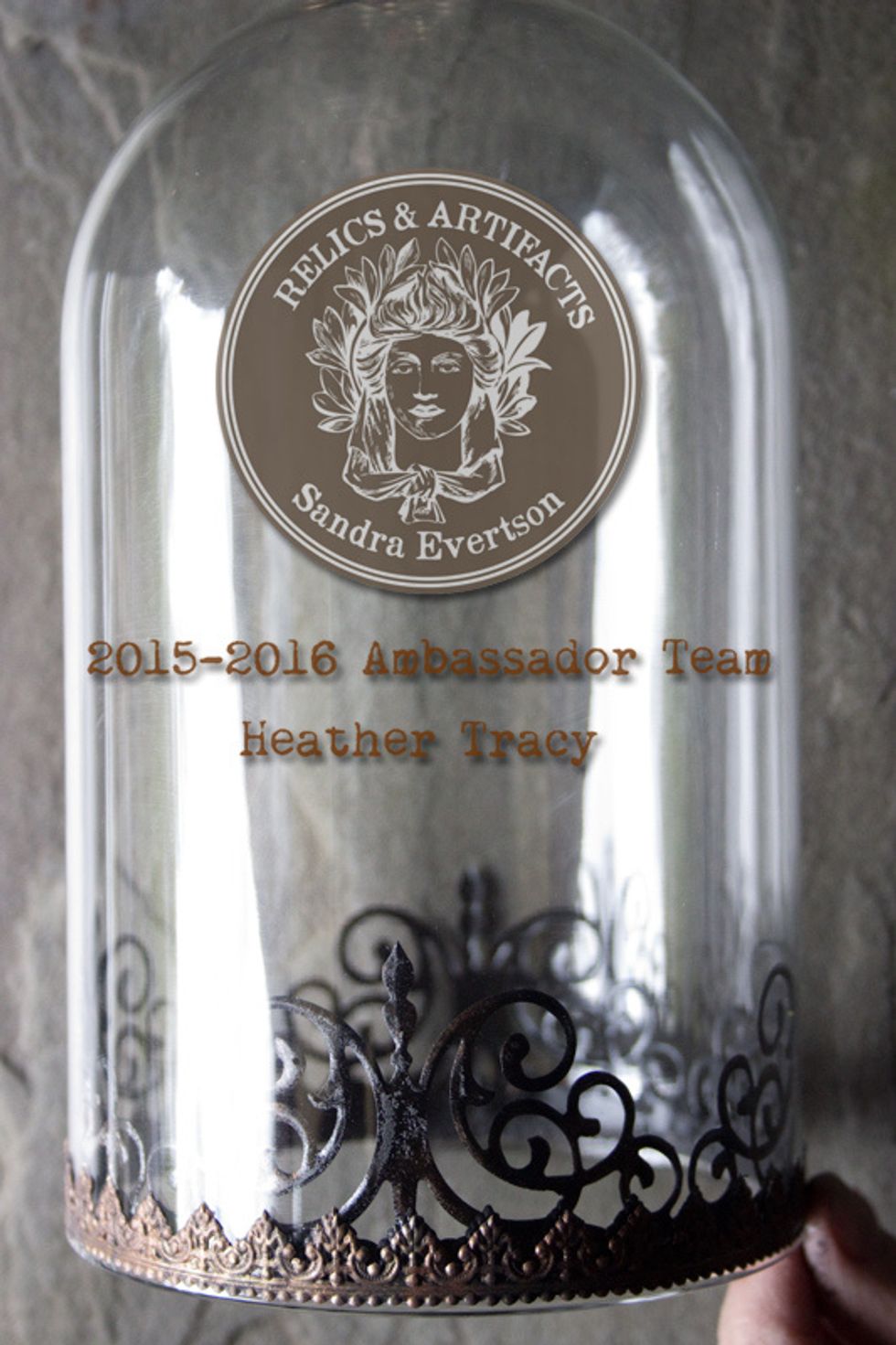 spray adhesive serves to keep the symbolic fence in place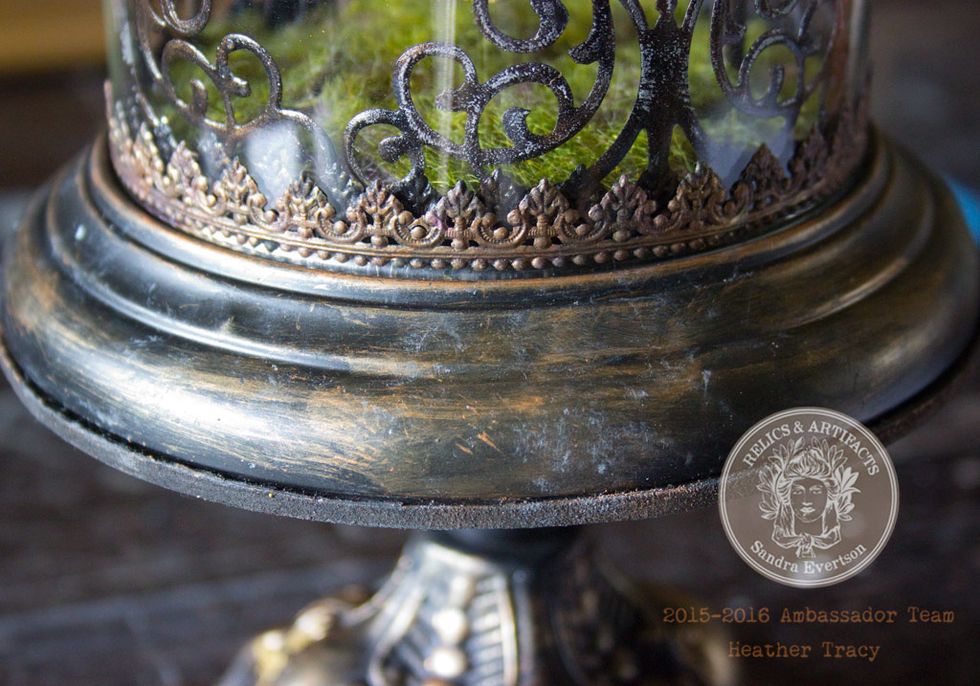 one more layer of dresden trim encircles our shrine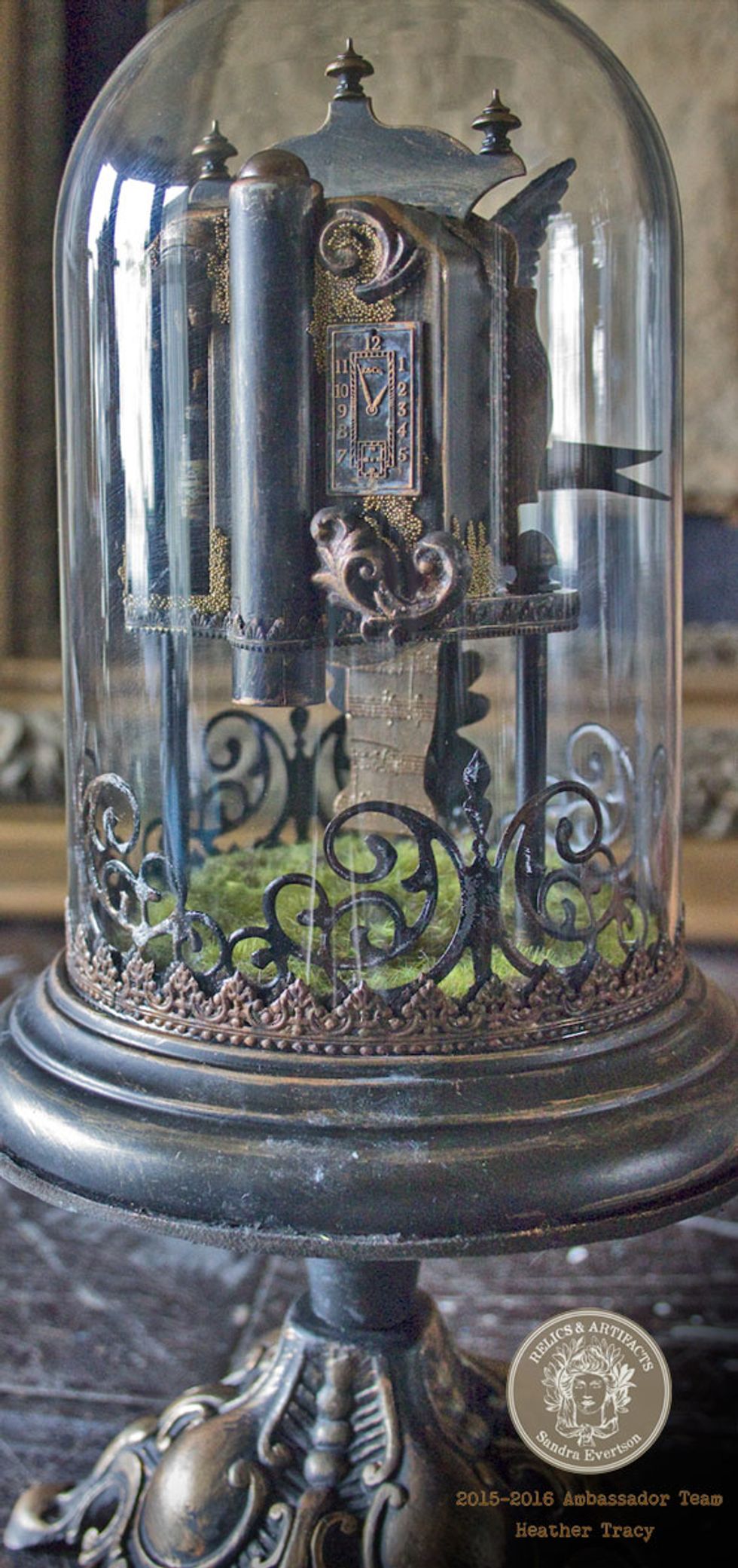 our completed shrine, housing precious cargo
open when the time is right...and spread the seeds to the winds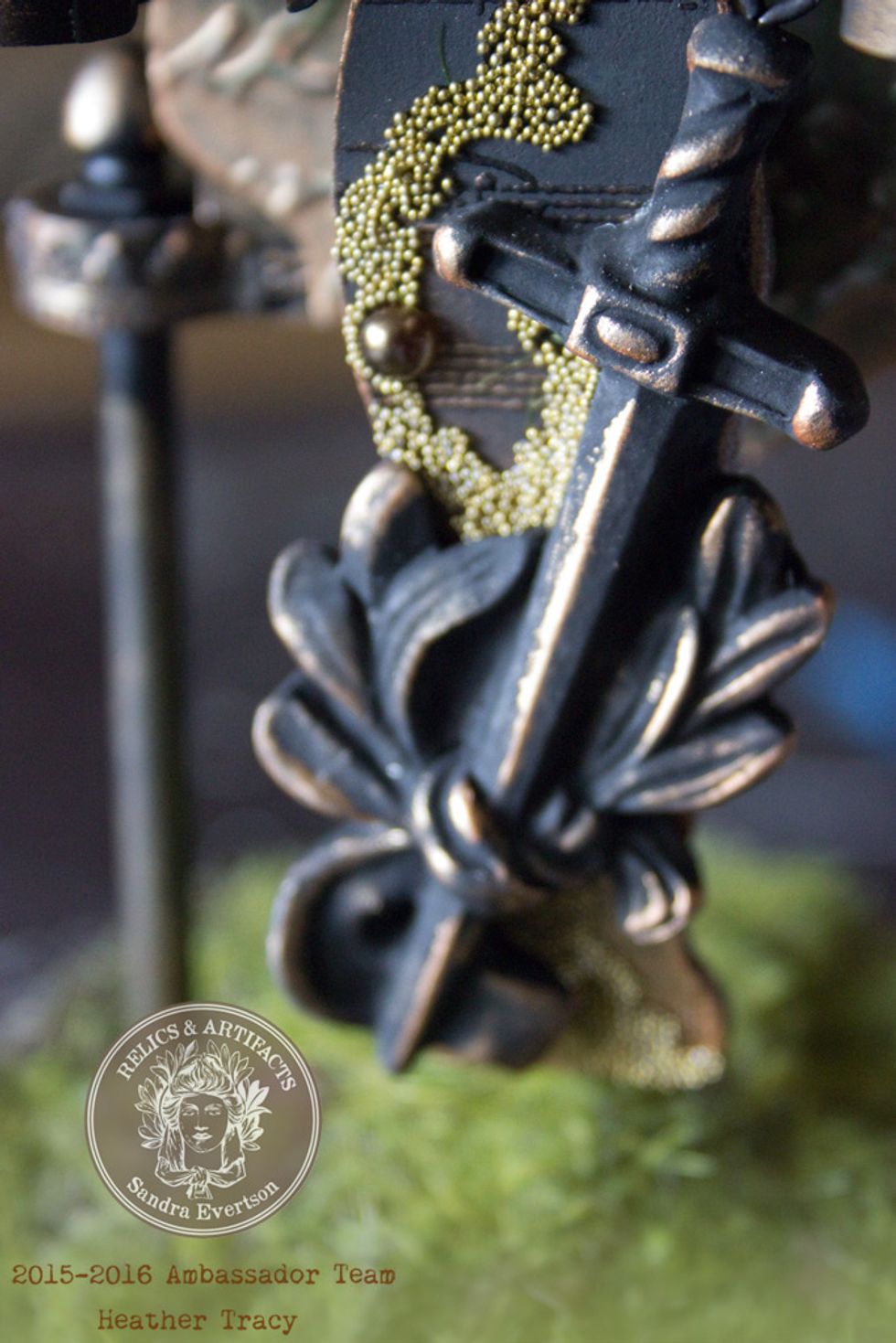 keep it safe little one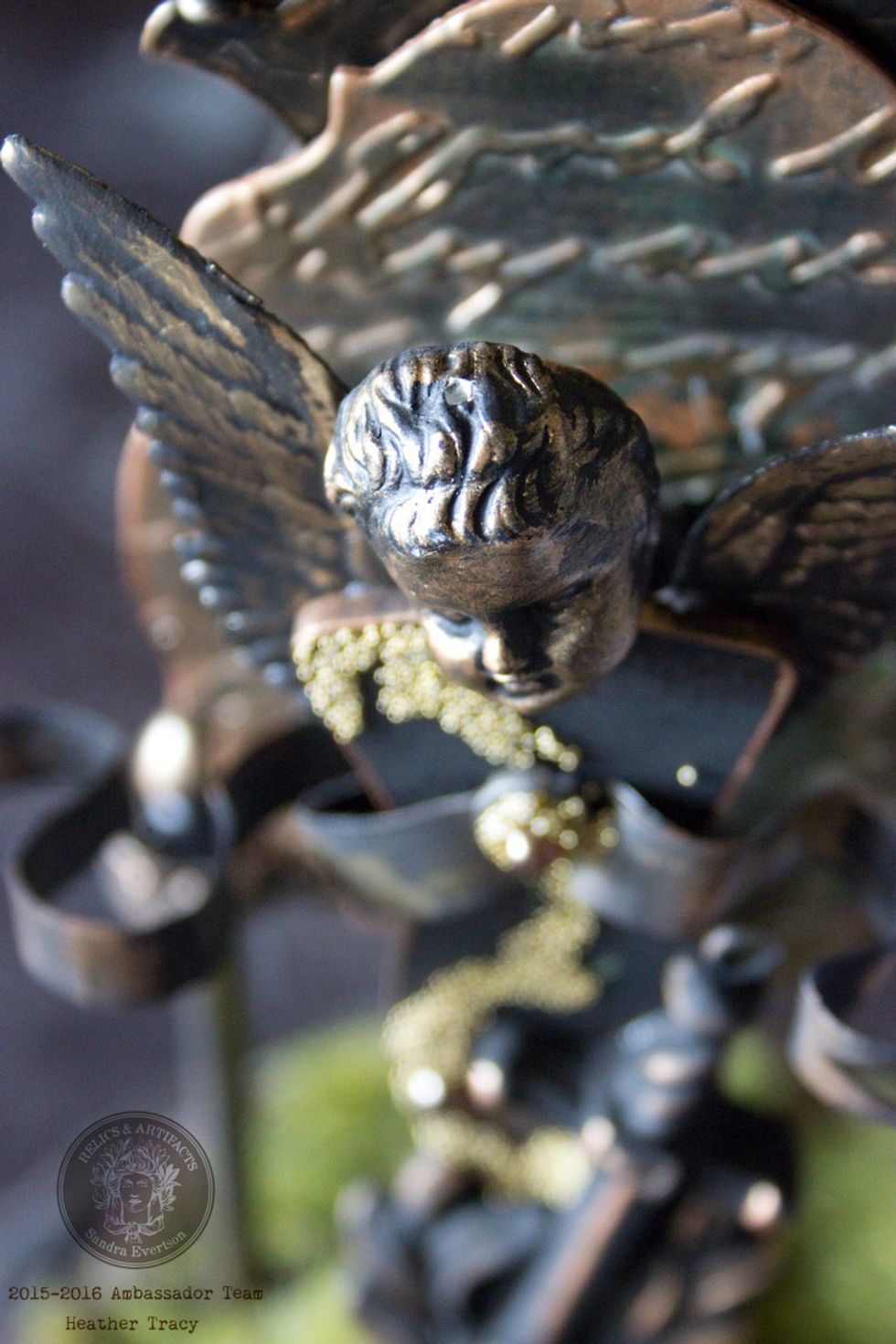 the Parairie Pixie awaits... The tallgrass will return
Thank you for protecting the spirit of the Pairie and visit the Muse for more on this magnificent piece of art www.sandraevertson.com
Dresden Trim "Gold Scallop & Fleur" Item # 942465
Dresden Trim "Tiny Gold Triangles" Item # 942403
Dresden Trim "Gold Angel Wings" Item # 942625
sword from "Chivalry" Item # 941697.
Figureheads II With Wood Support" item # 941864
Clock
Cloche
Versamark ink
Black paint
Dies and die cutter
Recycled aluminum
Micro beads
spray adhesive
gold paint
Relics & Artifacts
RELICS & ARTIFACTS ® matte white resin craft blanks by designer Sandra Evertson for Prima Marketing Inc.