Make a Powerful Safe Cleaner With Only 2 Things🍊
32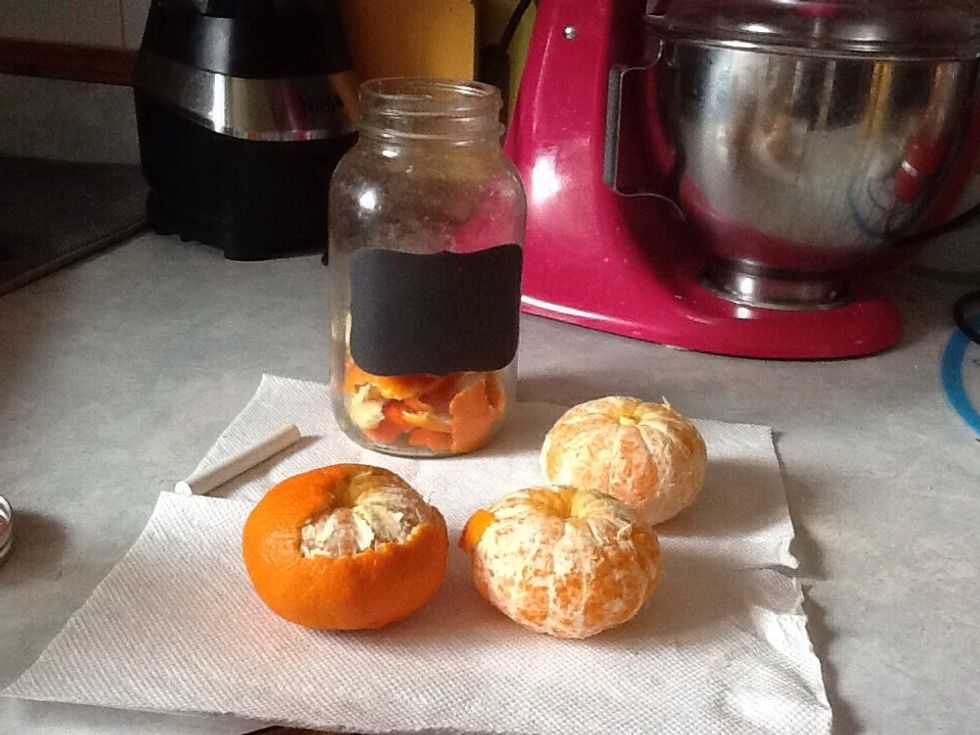 Start with buying oranges. They can be any orange you can get ahold of. I wait for sales and buy a bag then. Even oranges that may not taste great work because you only need the peel.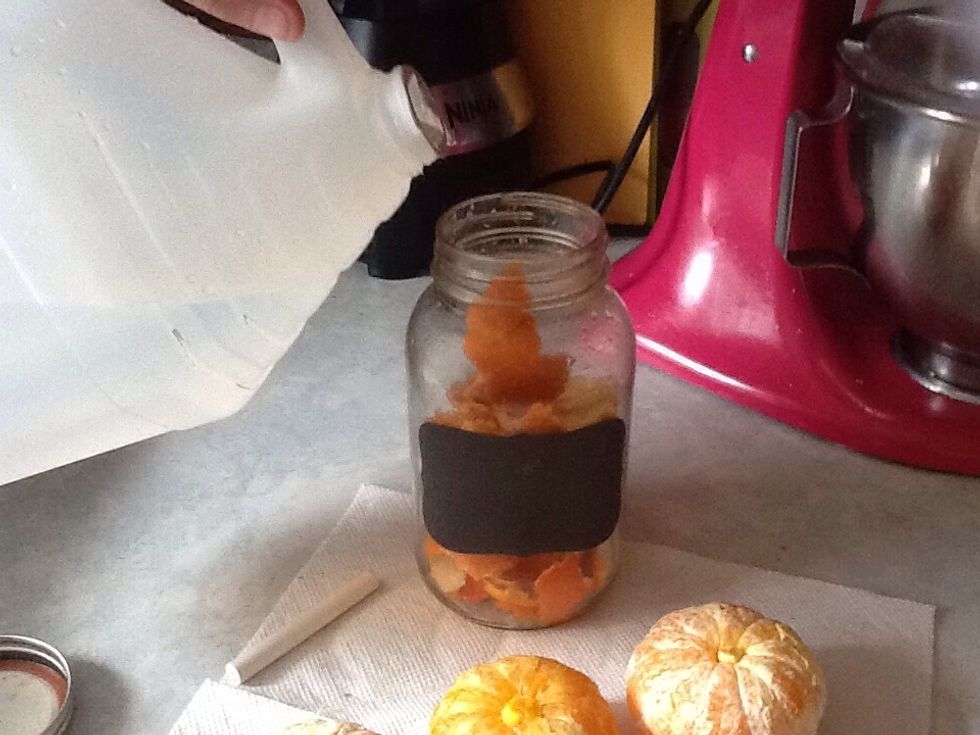 Peel those oranges up and put the peel only inside the jar. I use a jar with a chalkboard label you will see why soon....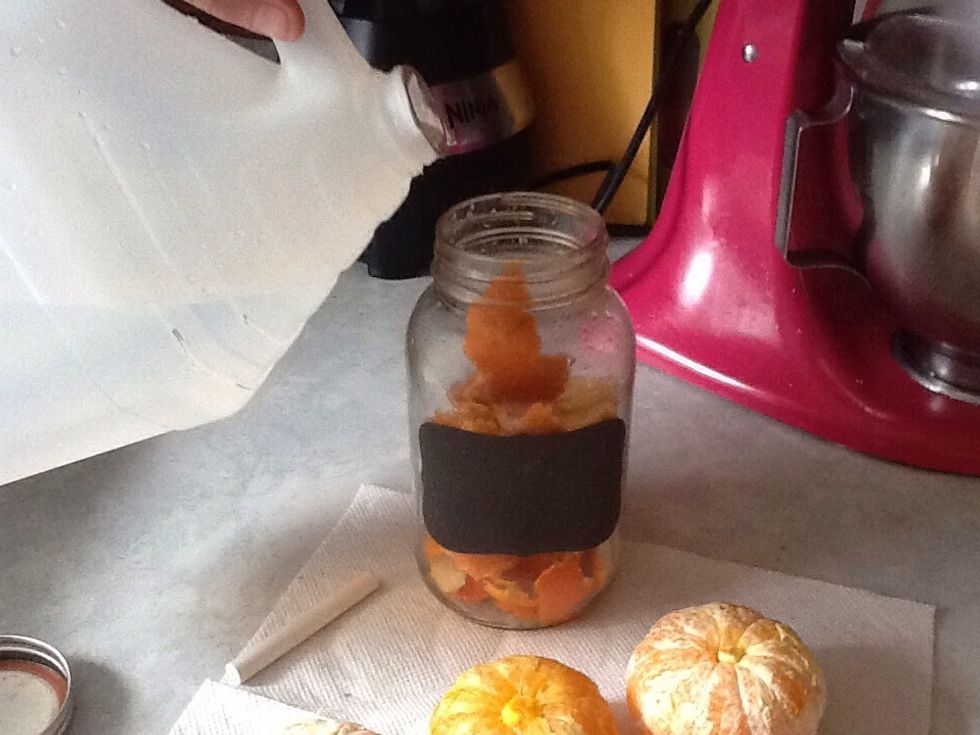 Now pour vinegar over peels. Cover them and even add a bit extra so they can't dry out. Any amount of vinegar works with any amount of oranges. This is a basic cleaner that you can customize yourself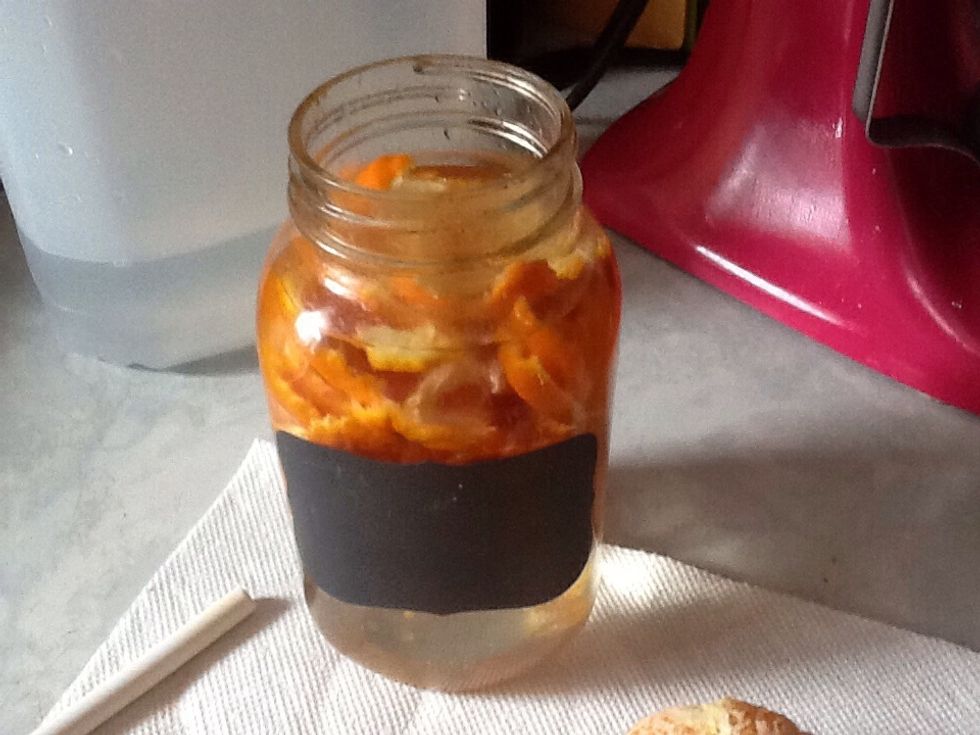 Now seal up that jar!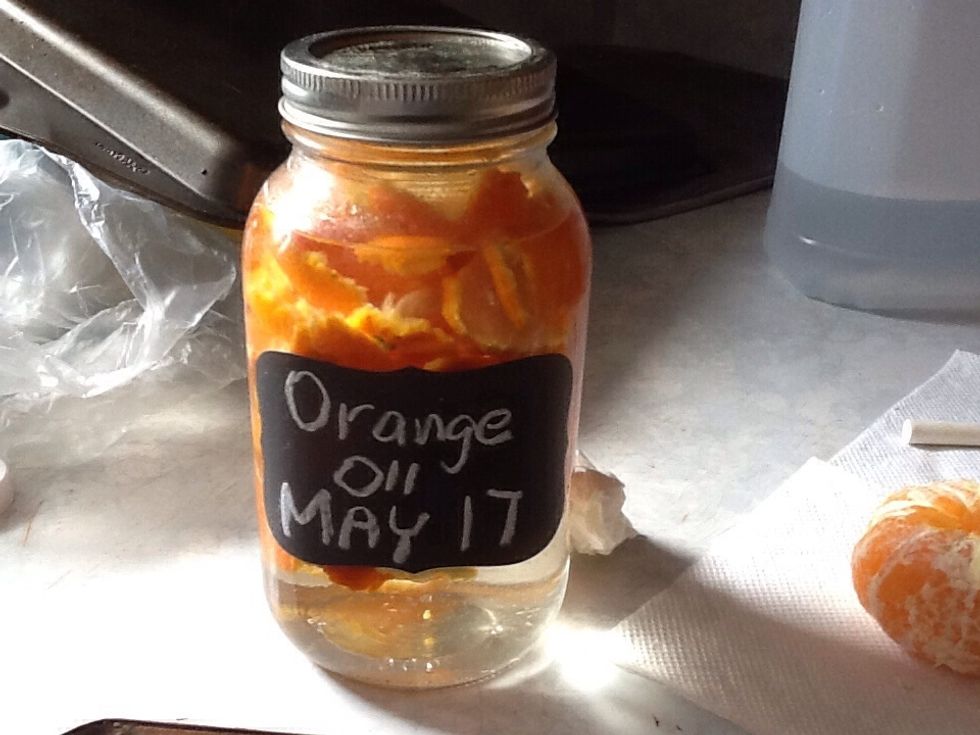 Now for the label if you choose to use one. I put what's inside and the date. This jar needs to sit anywhere from one to two weeks. You will notice the liquid getting thicker and turning orange.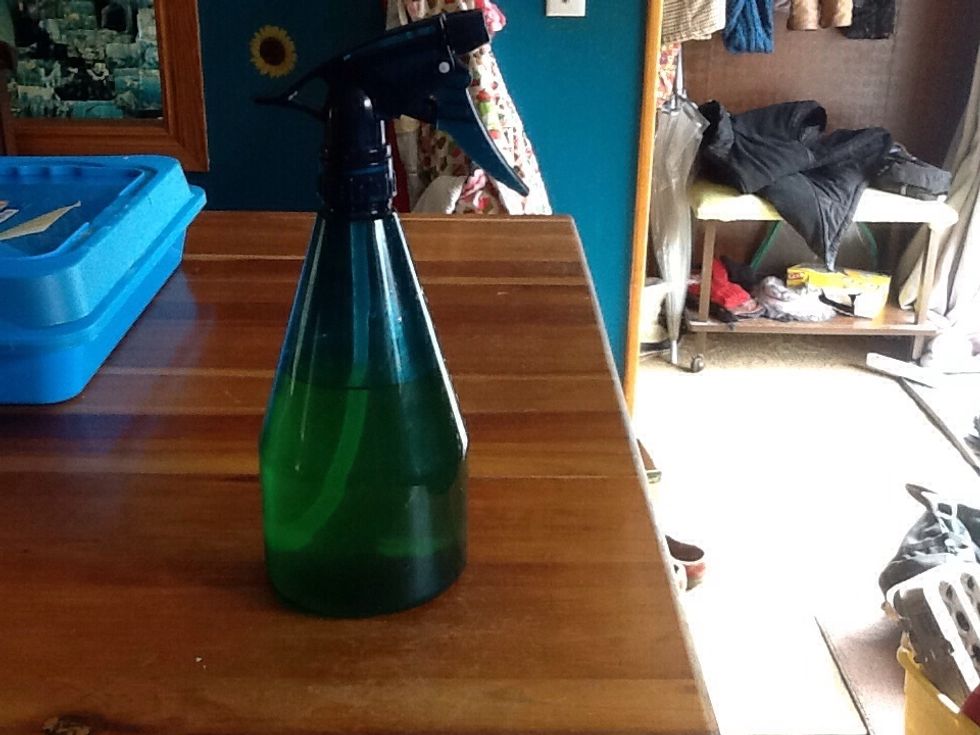 Time warp-two weeks later! Pour the liquid into your chosen bottle discarding the peels. I always start a new jar so when this bottle is empty I already have some more made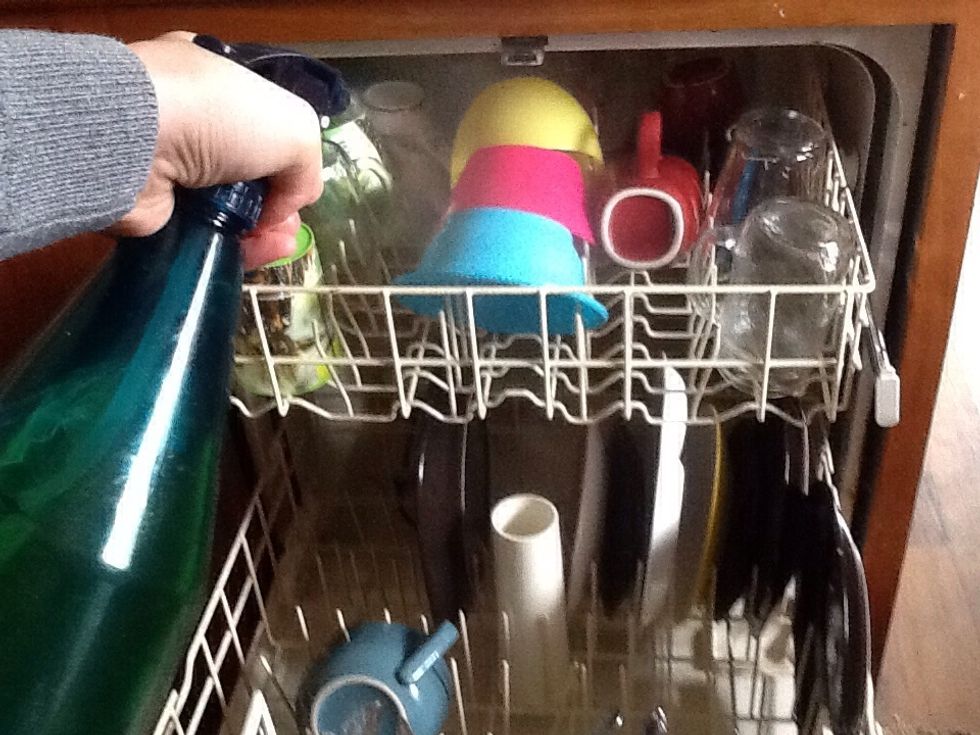 This is the best part!! When it's time for me to turn my dishwasher on I spray them with this stuff and let it sit a couple of minutes before I turn it on. I was amazed by its effectiveness.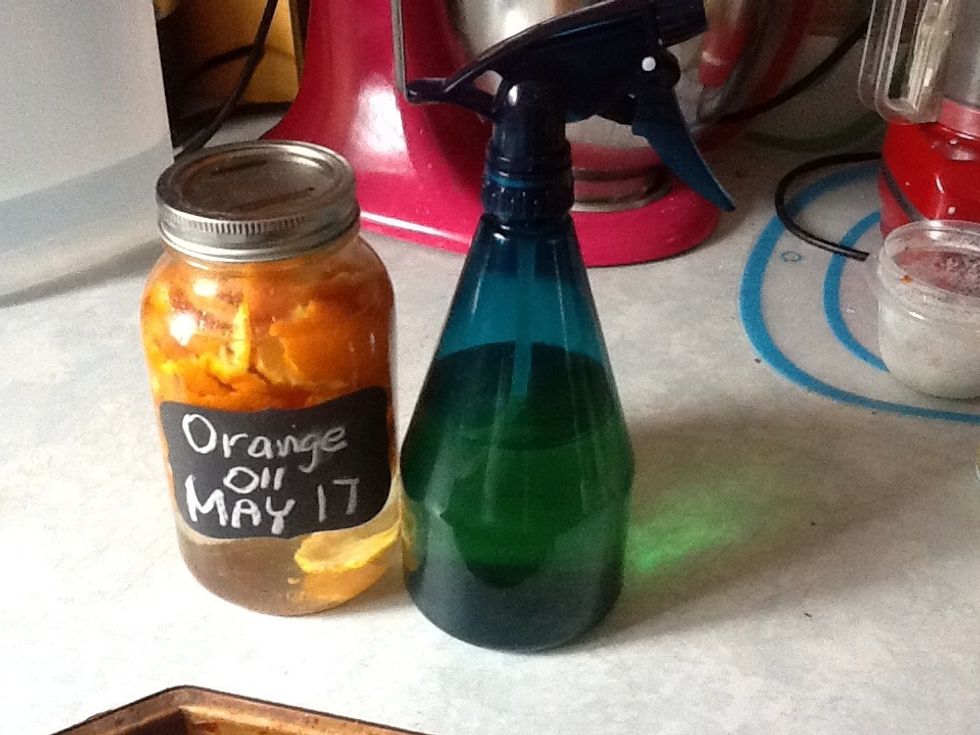 You now have a safe cleaner to use around pets and people!! The smell is nice and the oil actually helps break down grease and other grimy things! Ewww but now you have a new weapon on your side!! 😊
Can also be used as a rinse agent in a washing machine, be careful to not add too much.Test doing a load of old towels before you use on something important!It will help break down sweat stains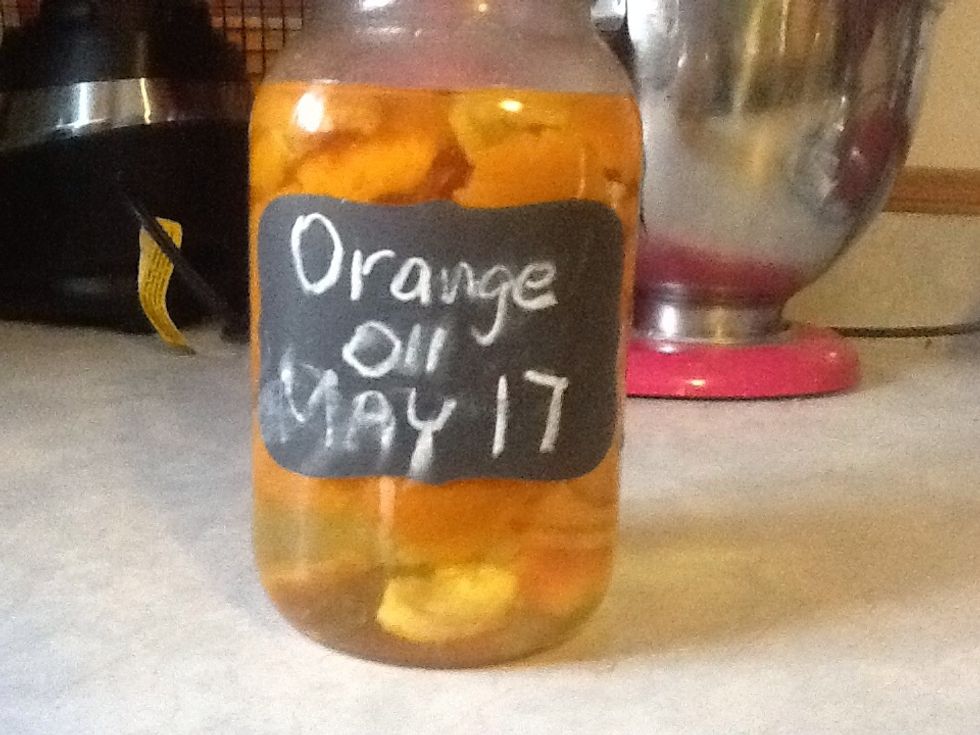 May 25th and could be used at this stage but I prefer to let it sit another week. Wanted to show the difference from a week ago. It's getting thicker and is already orange. The smell is already there!
You can always add more peels if you like a thicker stronger cleaner. This is my everyday all purpose use on everything cleaner 😄 I hope you enjoy...
...the cleaner that is not the cleaning part! This stuff is good but it would maybe need to be made with vodka to make cleaning fun 😉 jokes of course! Wasting vodka on cleaning? Pfft! Lol
1.0 Glass jar with lid
1.0 Spray bottle bpa free if possible
Vinegar
Oranges any amount works
Ashley S
Love to bake! Can't stop most days. My mama and grandmother were both professional bakers so I'm always trying to live up to them!