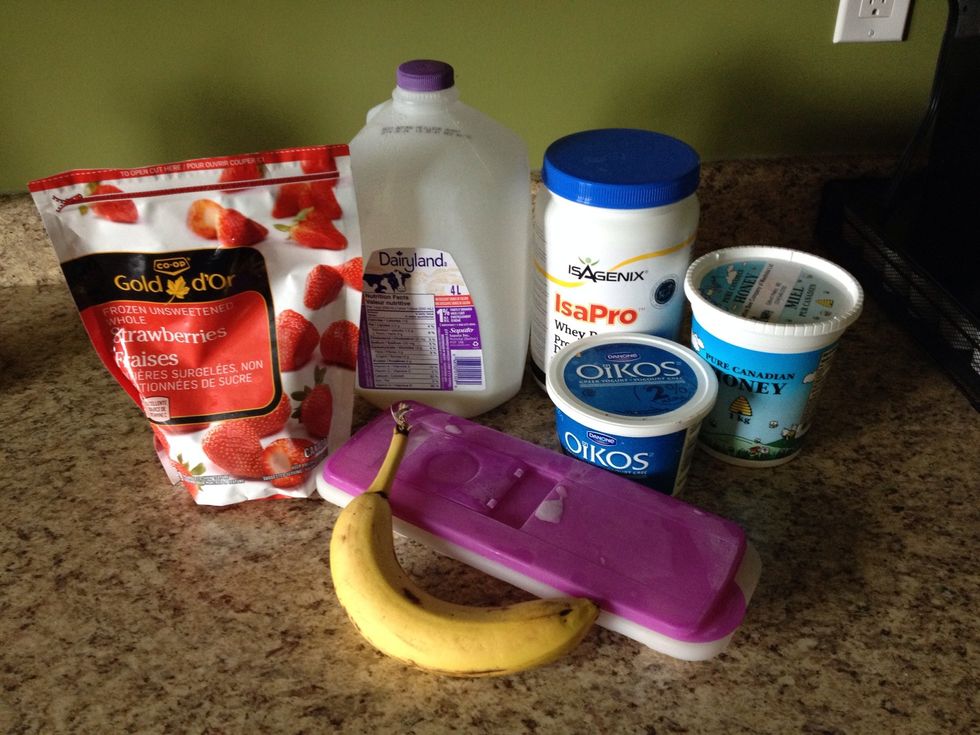 Gather your ingredients.
I use a Magic Bullet blender, although any blender would work fine.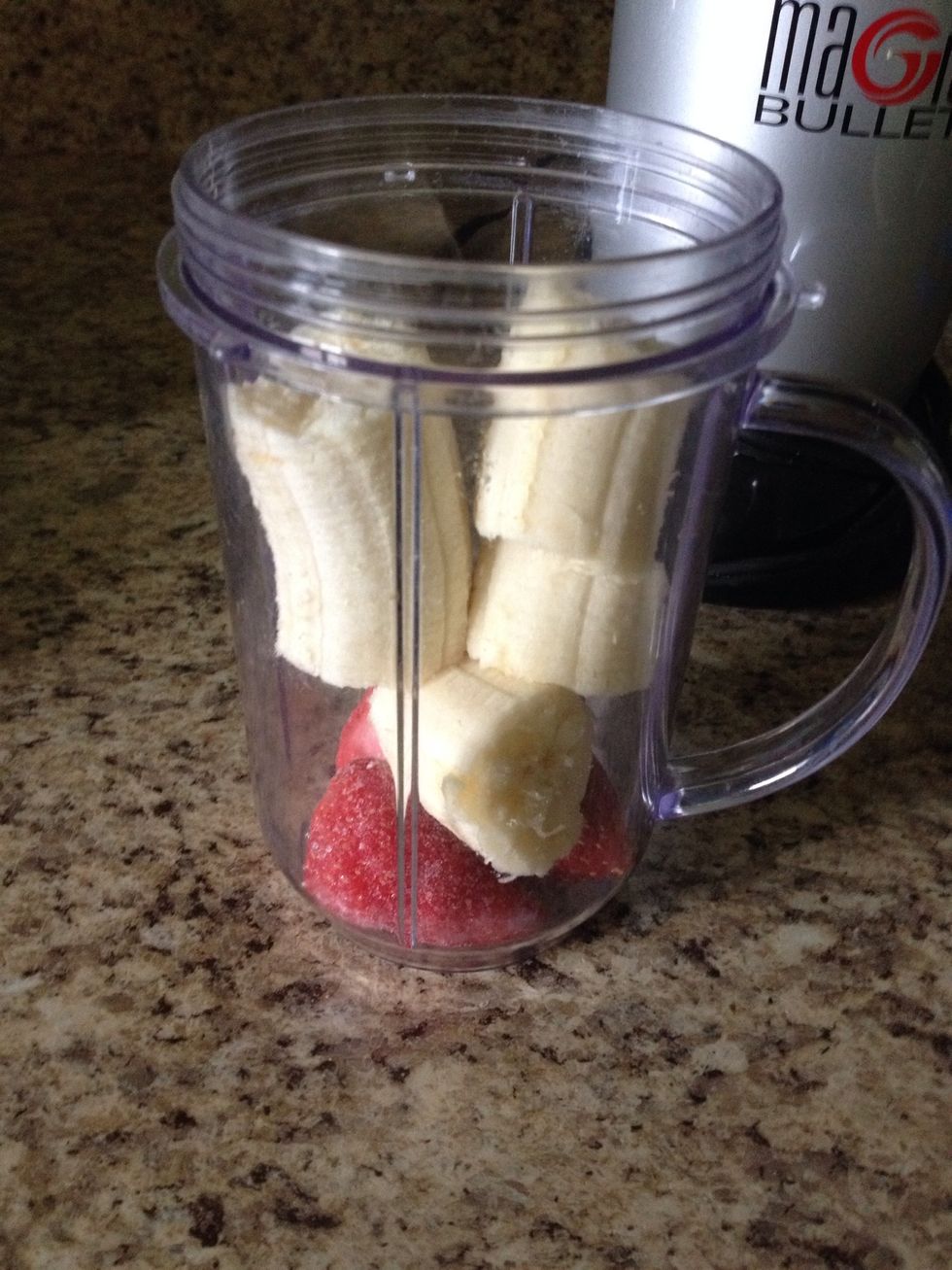 Put in 4 strawberries (frozen or fresh). Break the banana into pieces and put it in as well.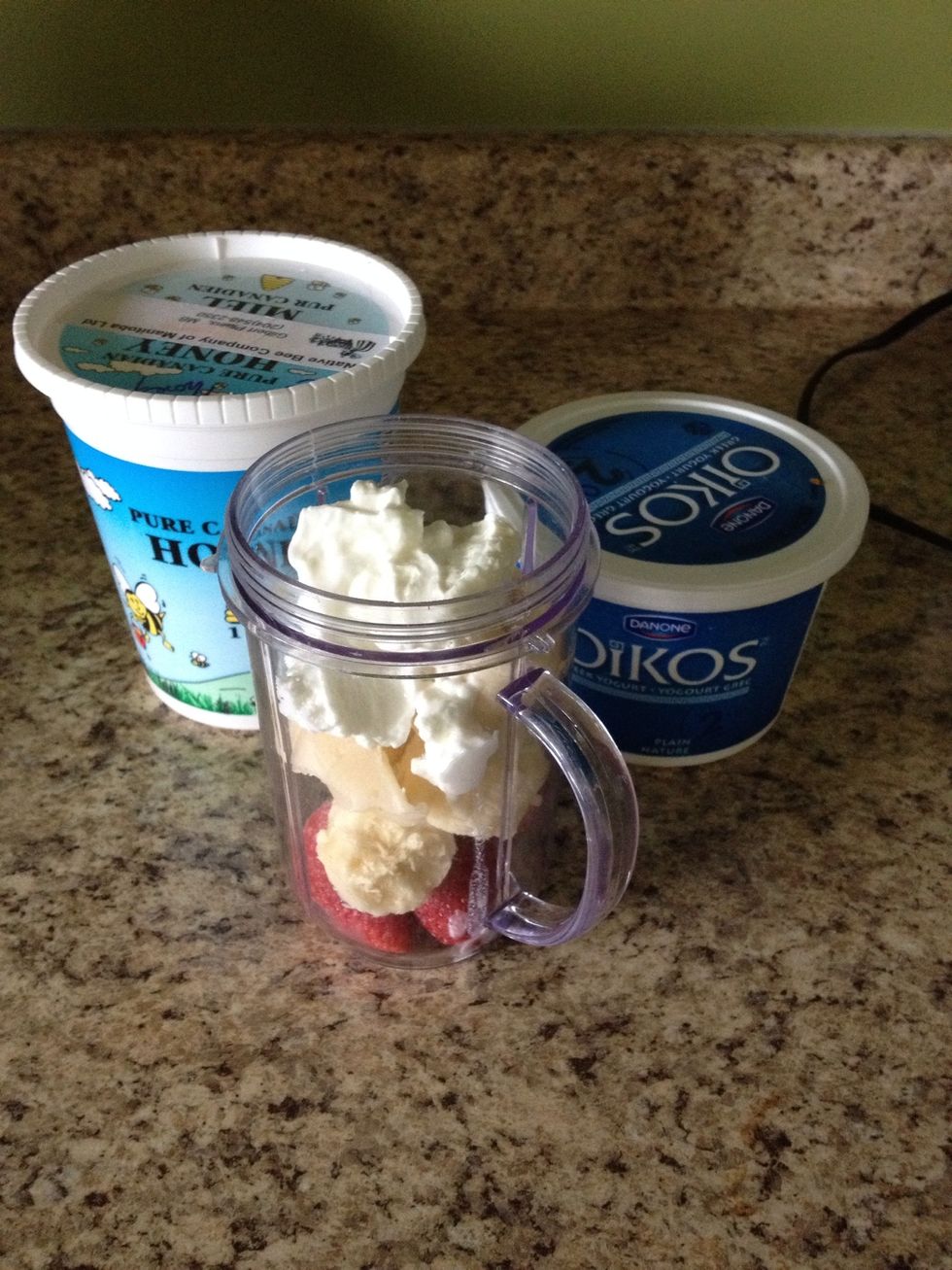 Add 1tbsp of honey and 3 tbsp of Greek yogurt.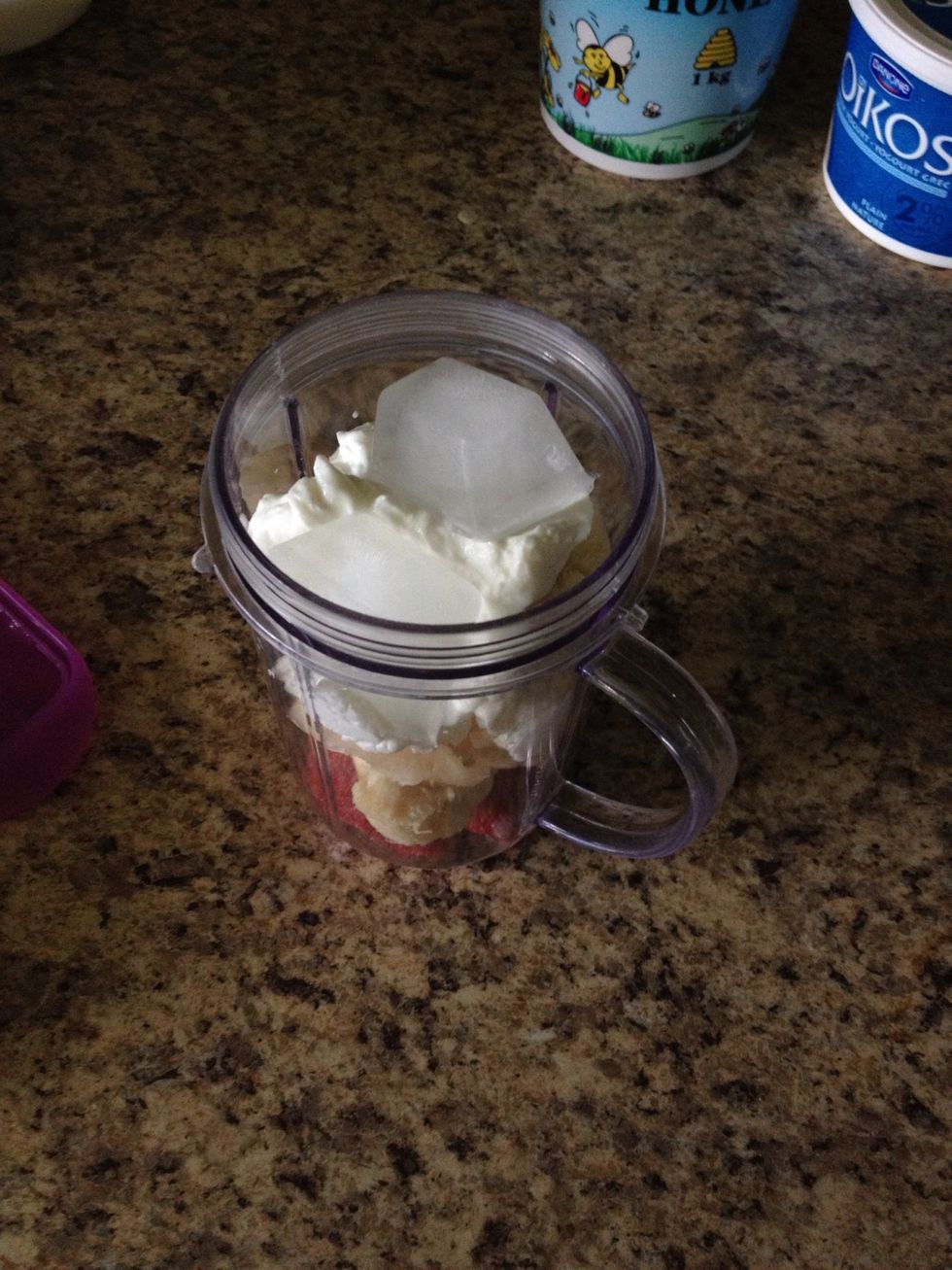 Add 3 ice cubes. Use more if you used fresh strawberries.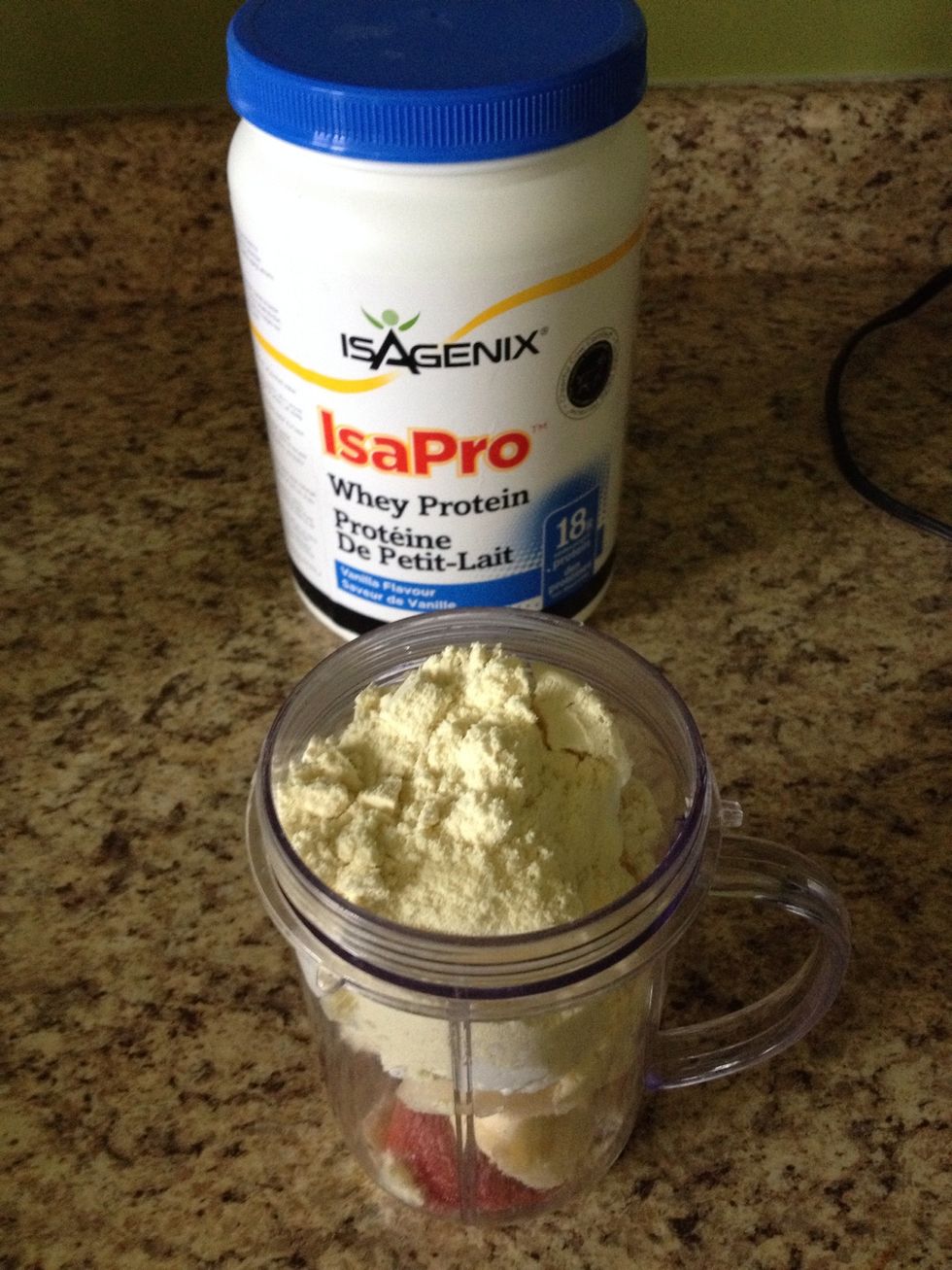 Add 3 tbsp protein powder of choice. This is vanilla flavoured whey protein.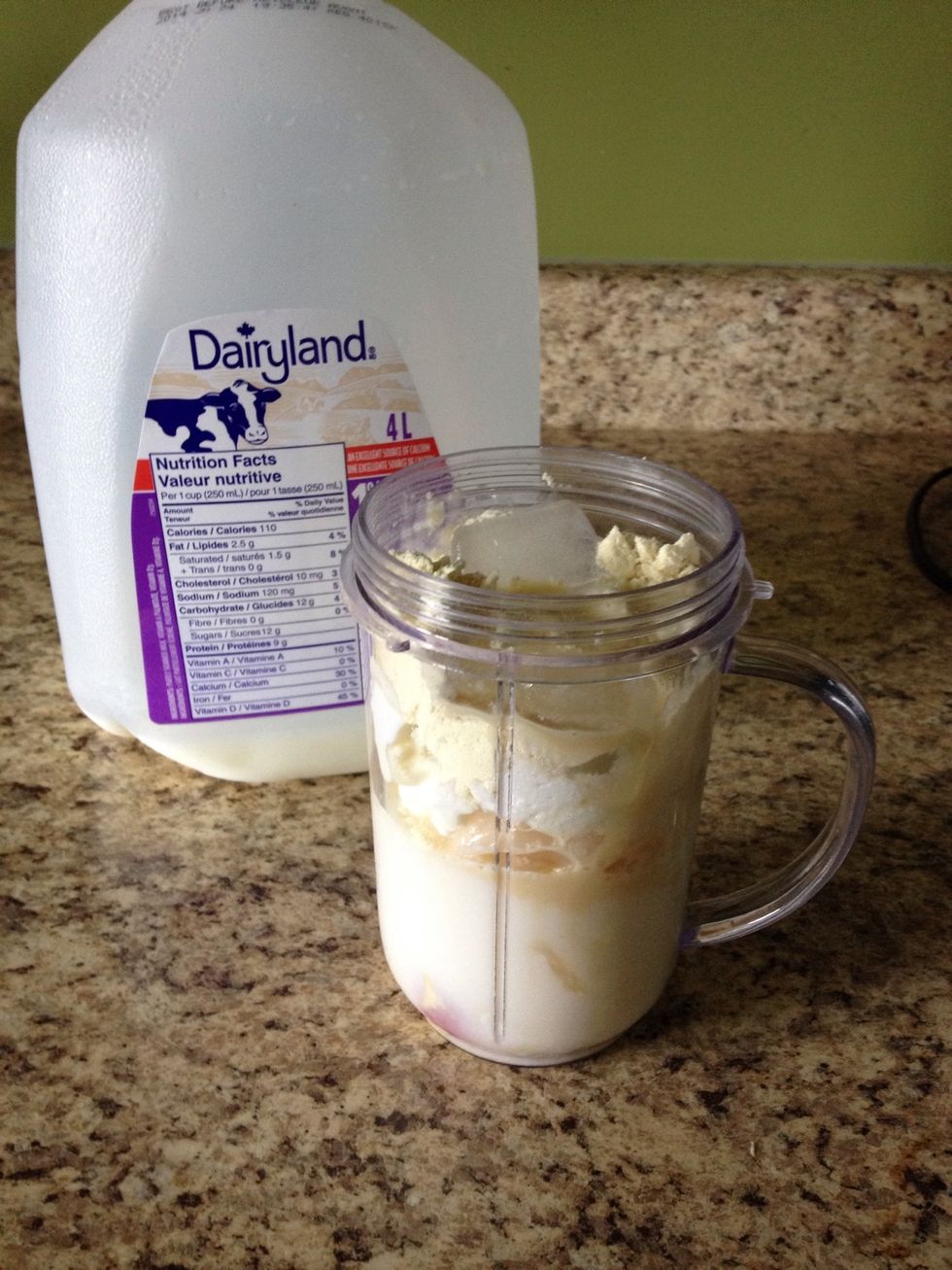 Pour in the milk until it fills half of the cup.
Mix well.
Enjoy your strawberry-banana smoothie. Perfect for after a workout!
4.0 Strawberries (frozen or fresh)
1.0 Banana
1.0Tbsp Honey
3.0Tbsp Greek yogurt
3.0 Ice cubes
3.0Tbsp Protein powder
Milk