Start with an acrylic photo frame. You can get them from the dollar store. Wipe it down to remove any residue.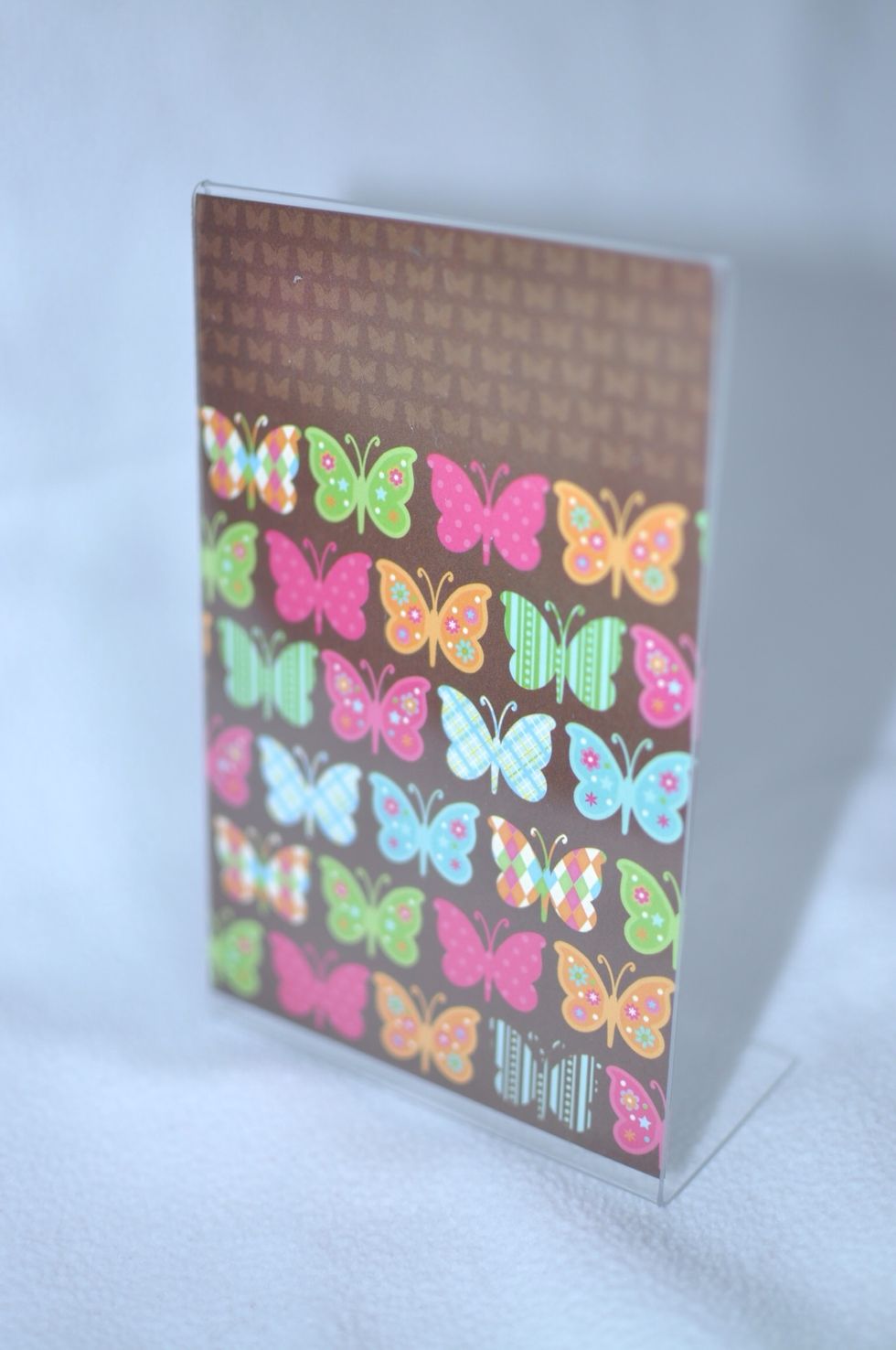 Insert decorative paper.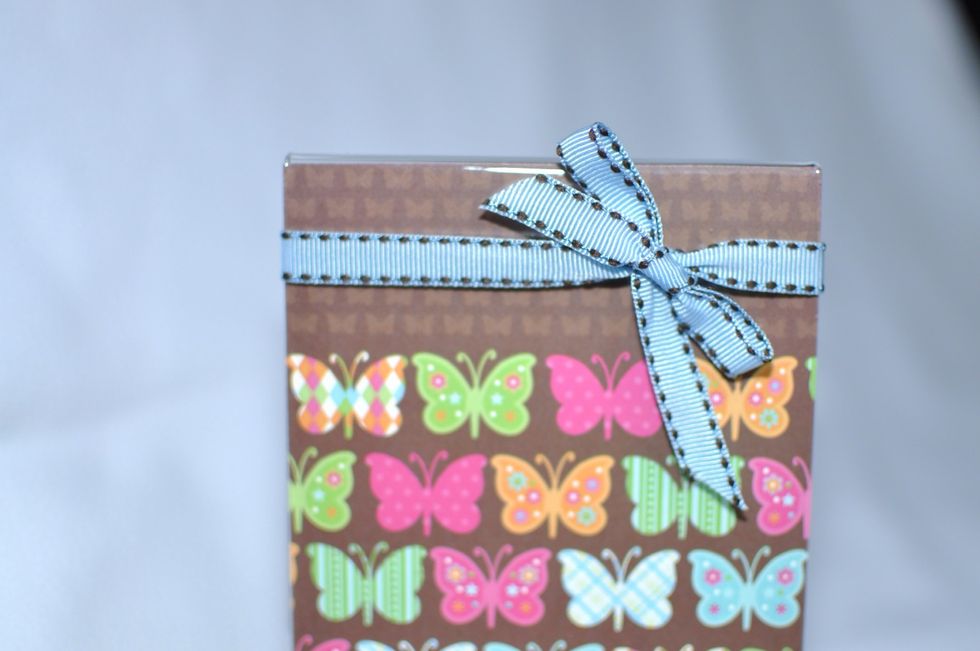 Add embellishments like ribbon, additional decorative punched paper, etc.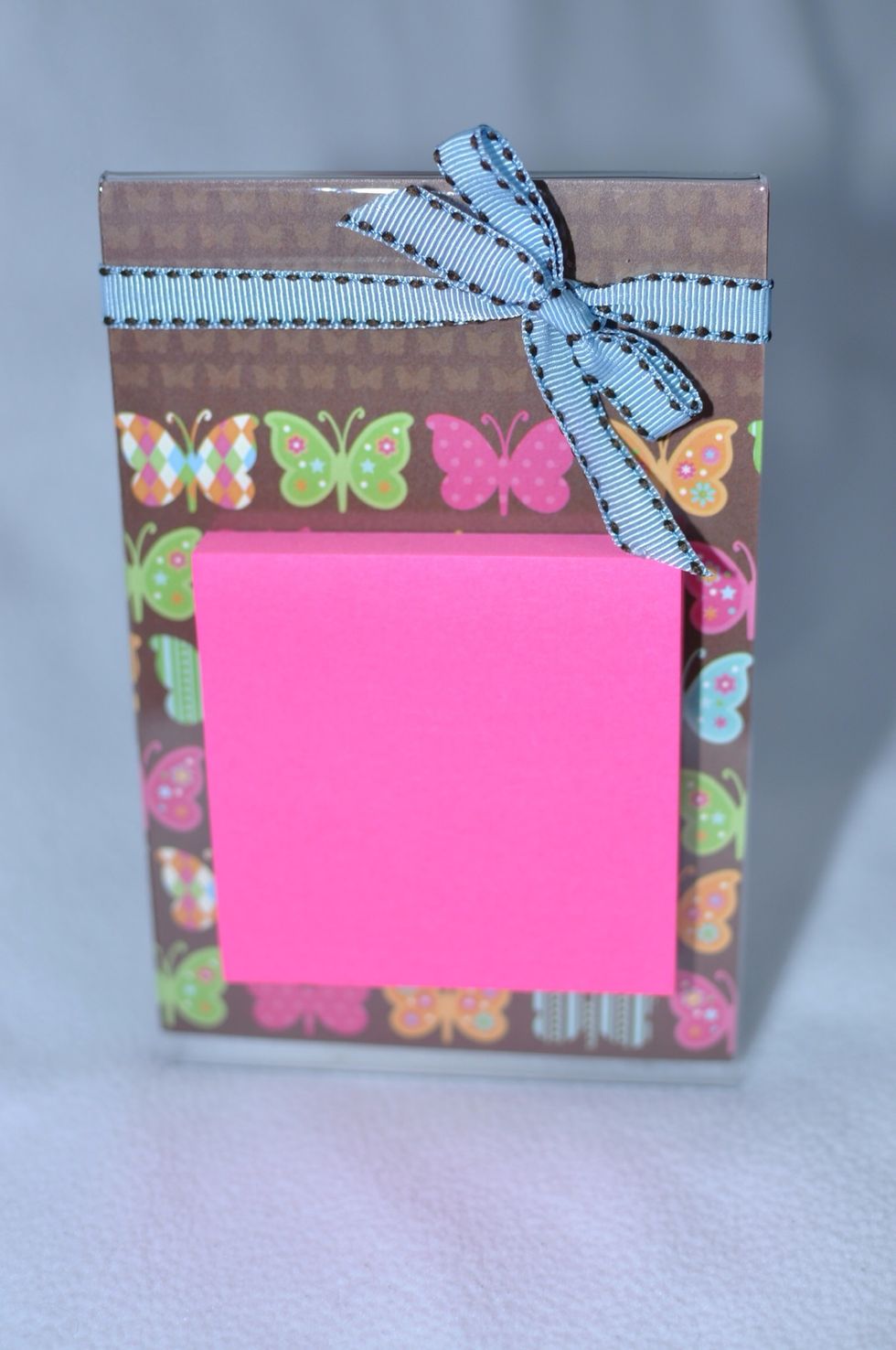 Peel off the last page of your post-it note and stick onto the front of the frame.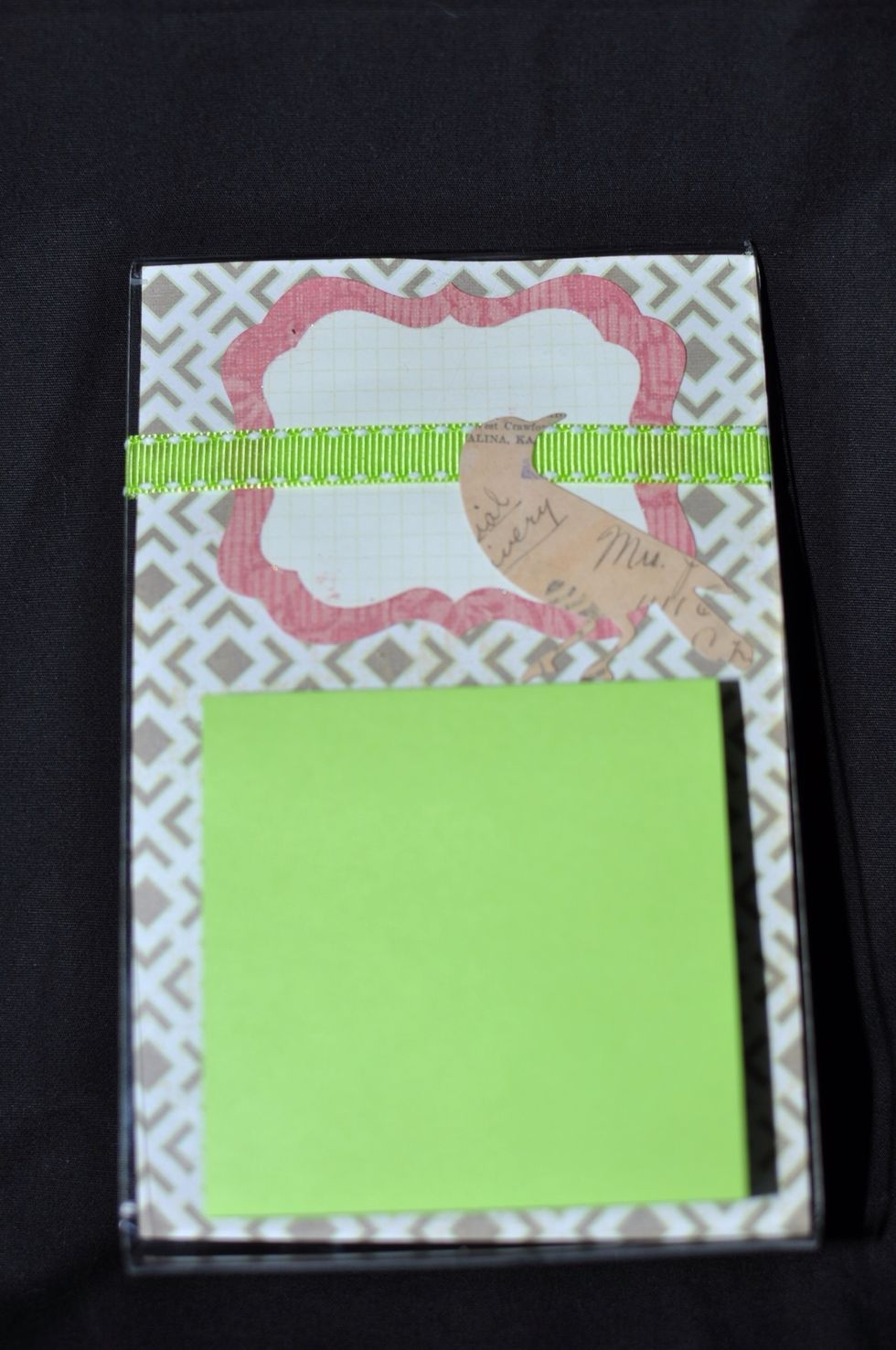 Alternate design...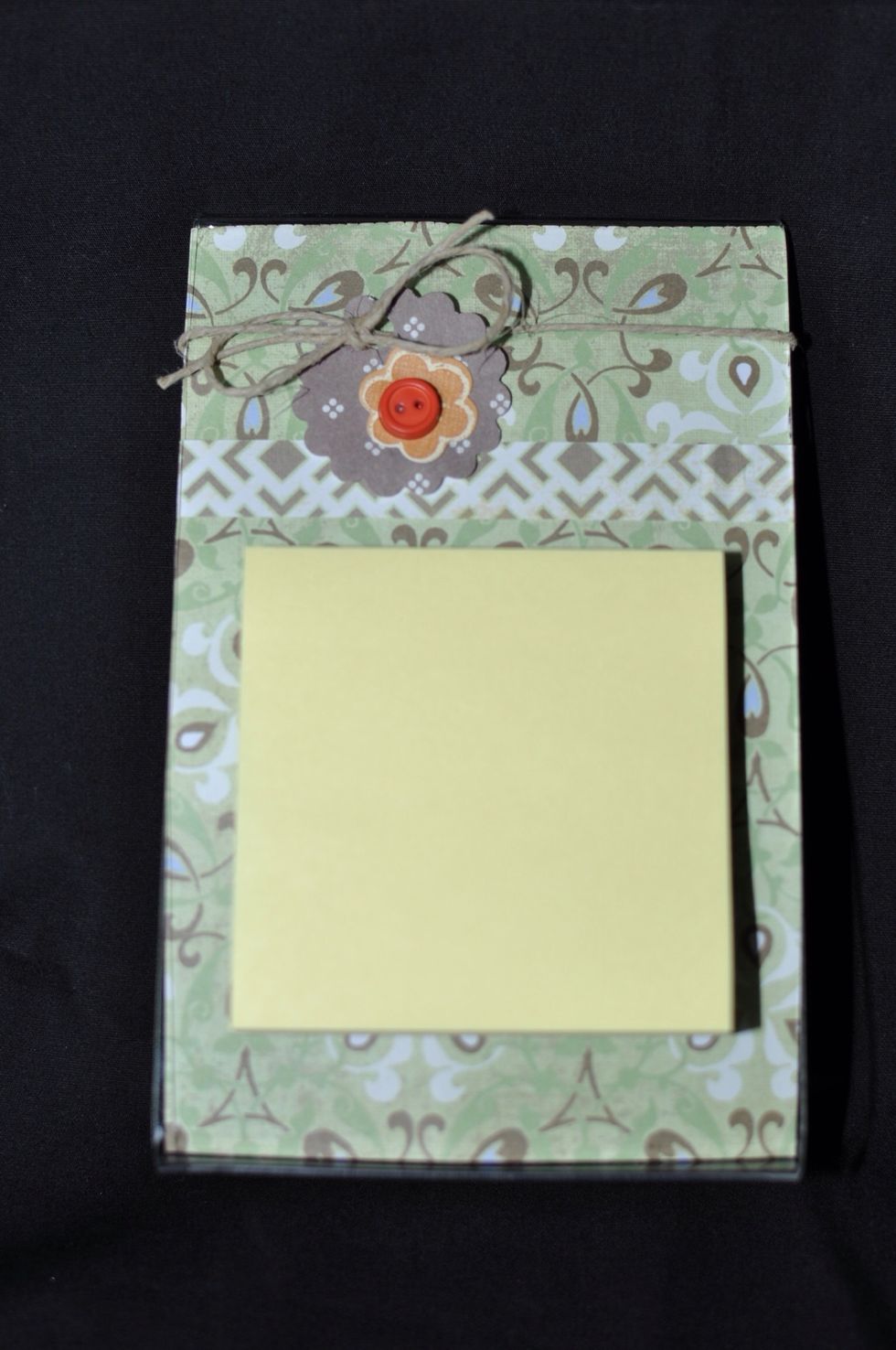 Another design
1.0 Acrylic photo frame
Decorative paper
Embellishments
Post-it pad
Sandra Losito
I'm a stay at home wife and mom to an amazing guy and two adorable little girls. I love crafts, photography, baking, cooking, graphic & web design, & Pilates.