How to make a portioned controlled egg & veggie quiche
What!!! Healthy and DELICIOUS?!?!! Check this out!
30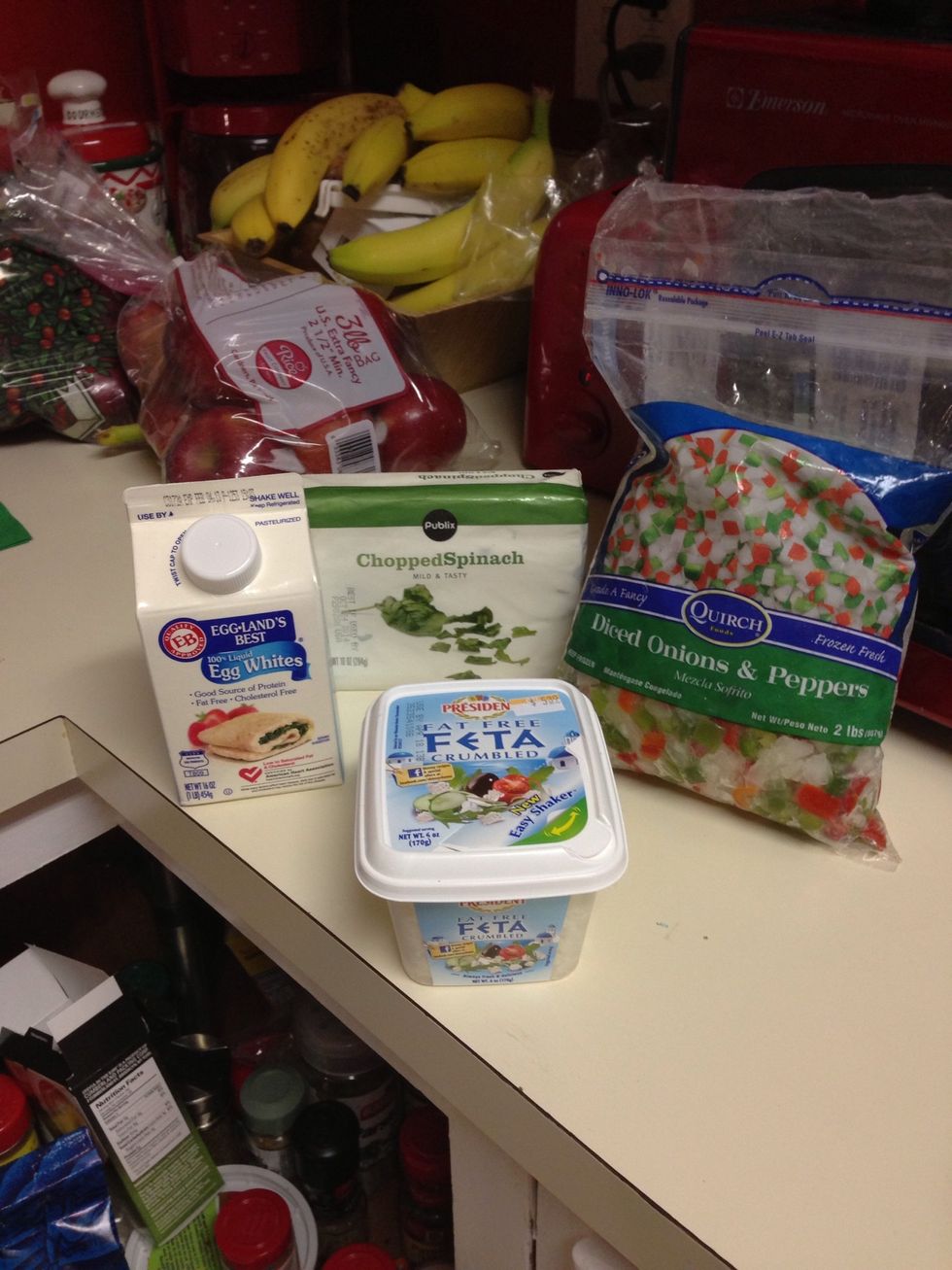 Your ingredients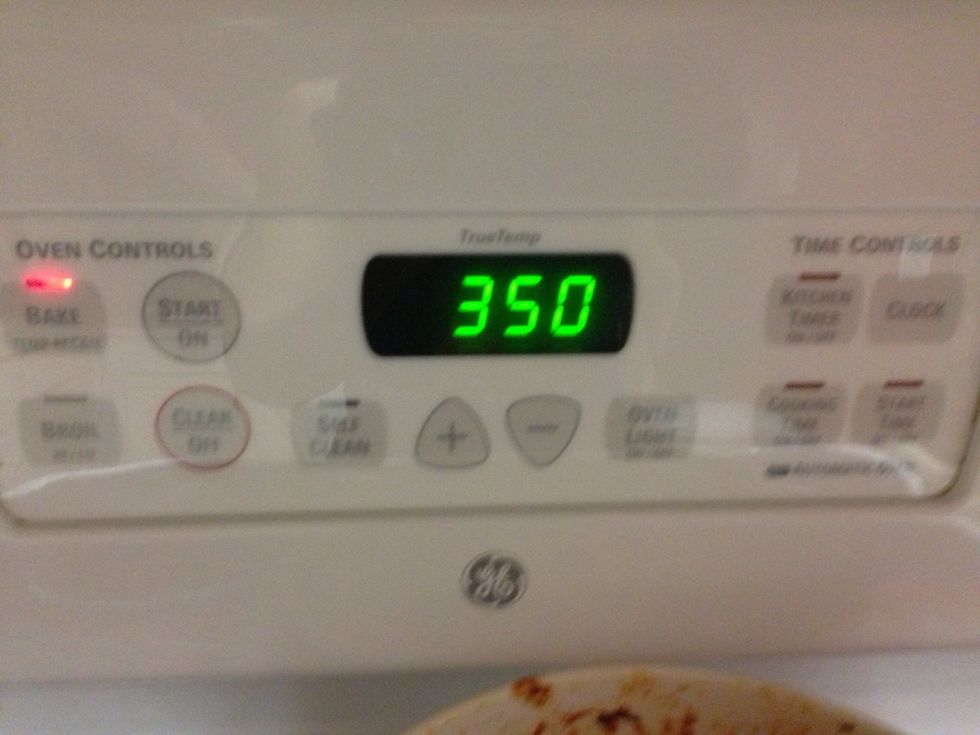 Set oven to 350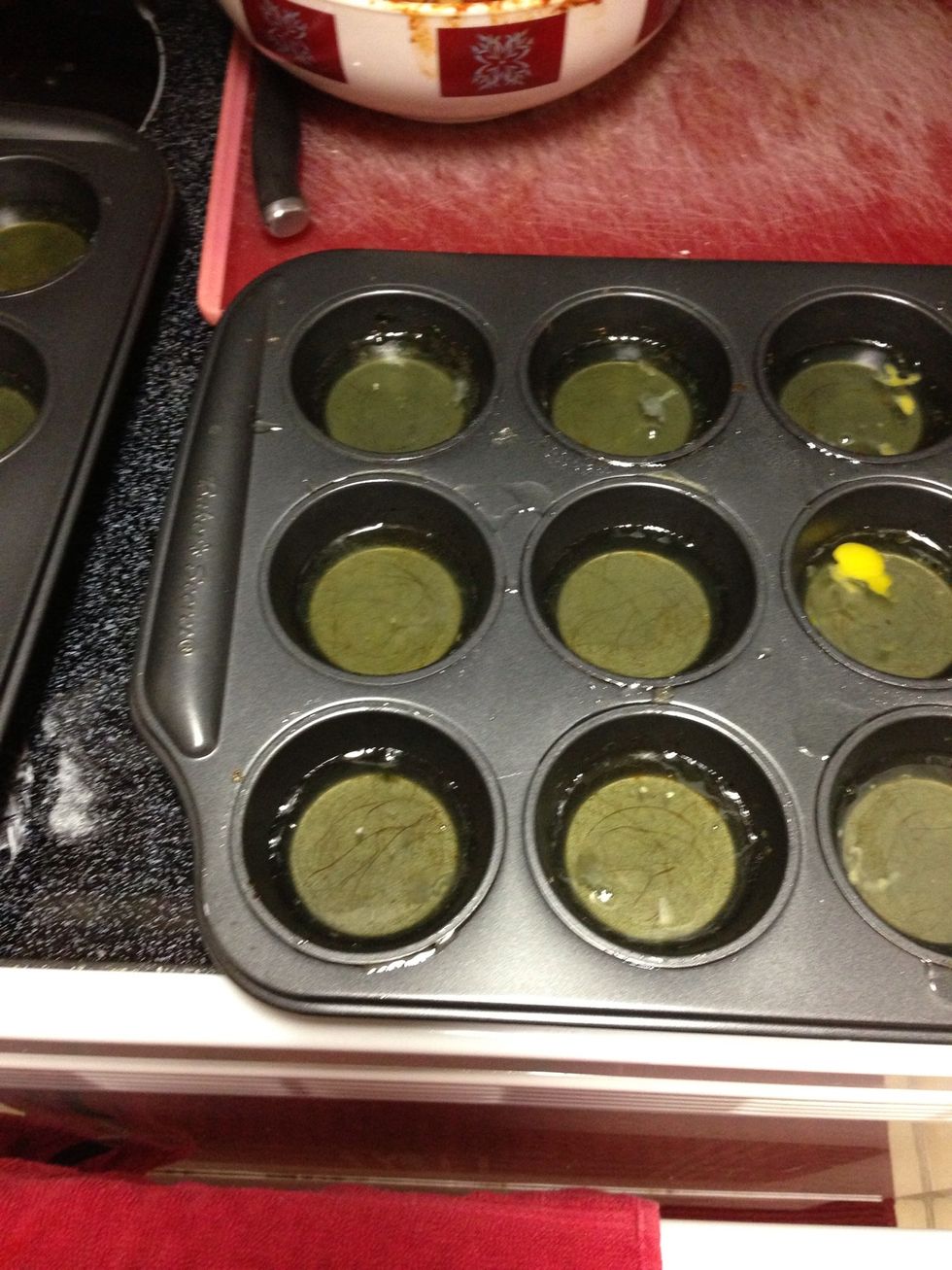 Crack one egg white for each section.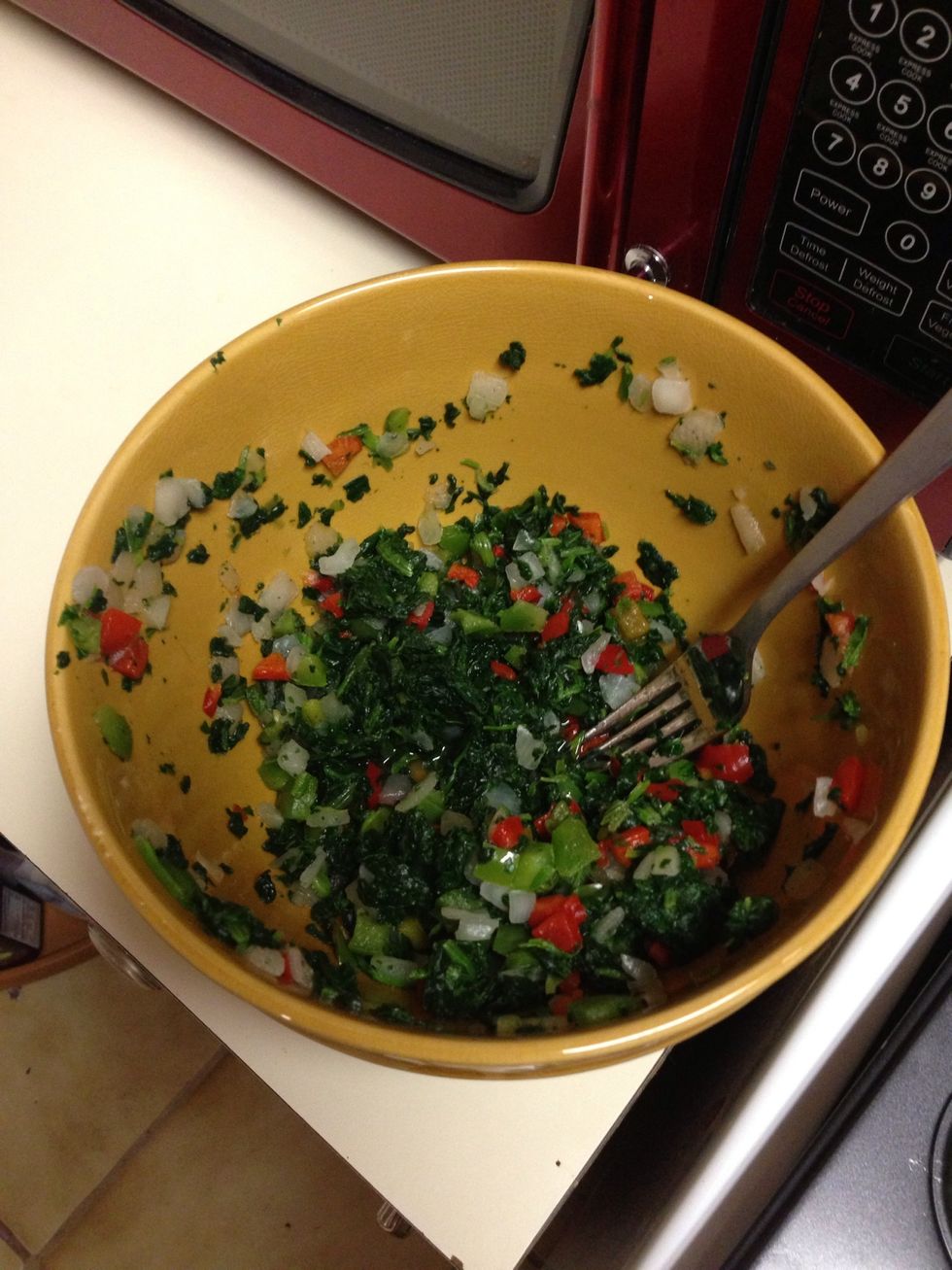 Mix and defrost veggies in a bowl. These come PRE cut in the frozen section at the supermarket.
Fork some veggies into each container. As many or as little as you want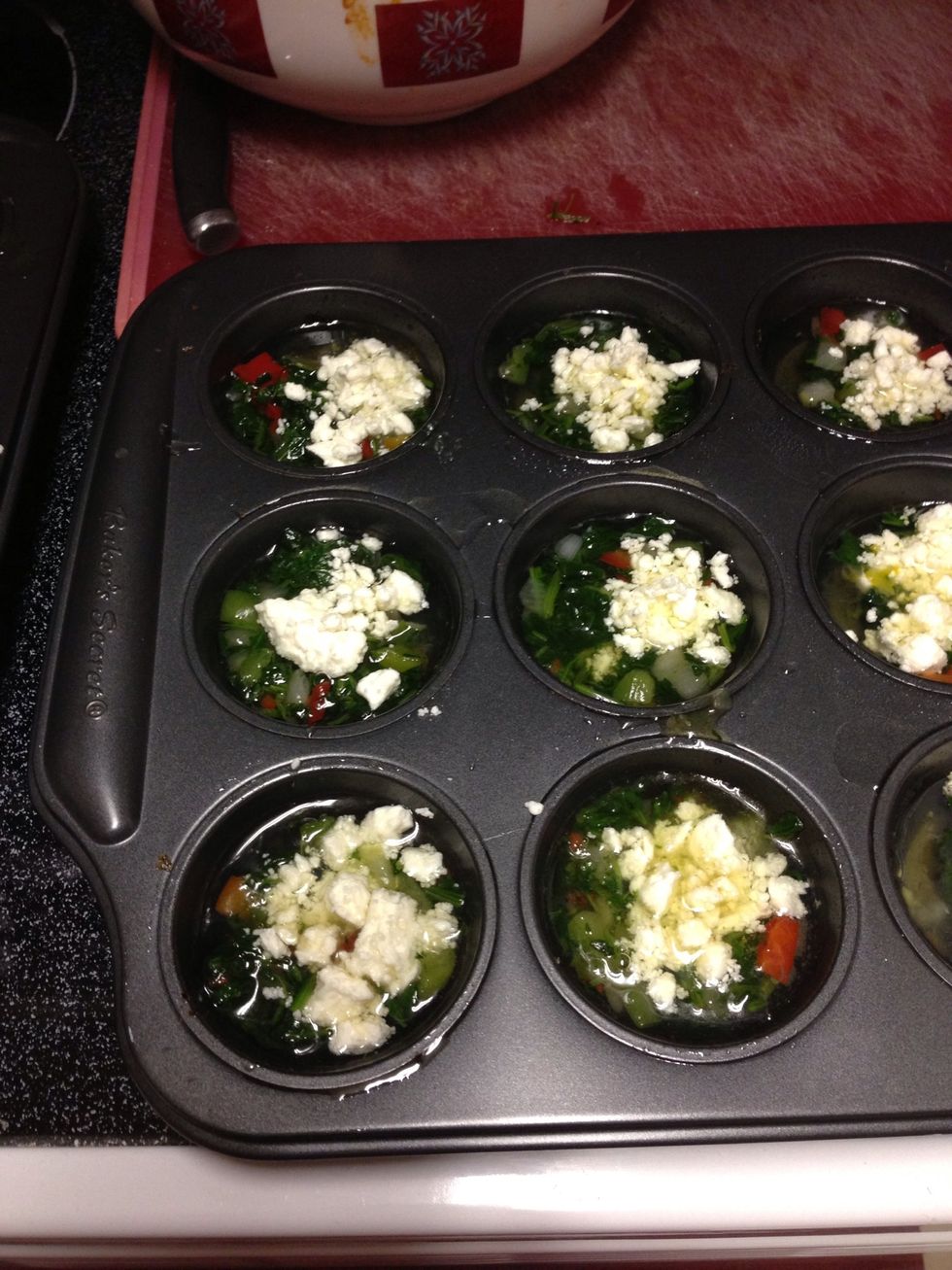 Sprinkle some reduced fat feta cheese! I went a Lil overboard here, I do love my feta. But no need for salt or pepper. ;)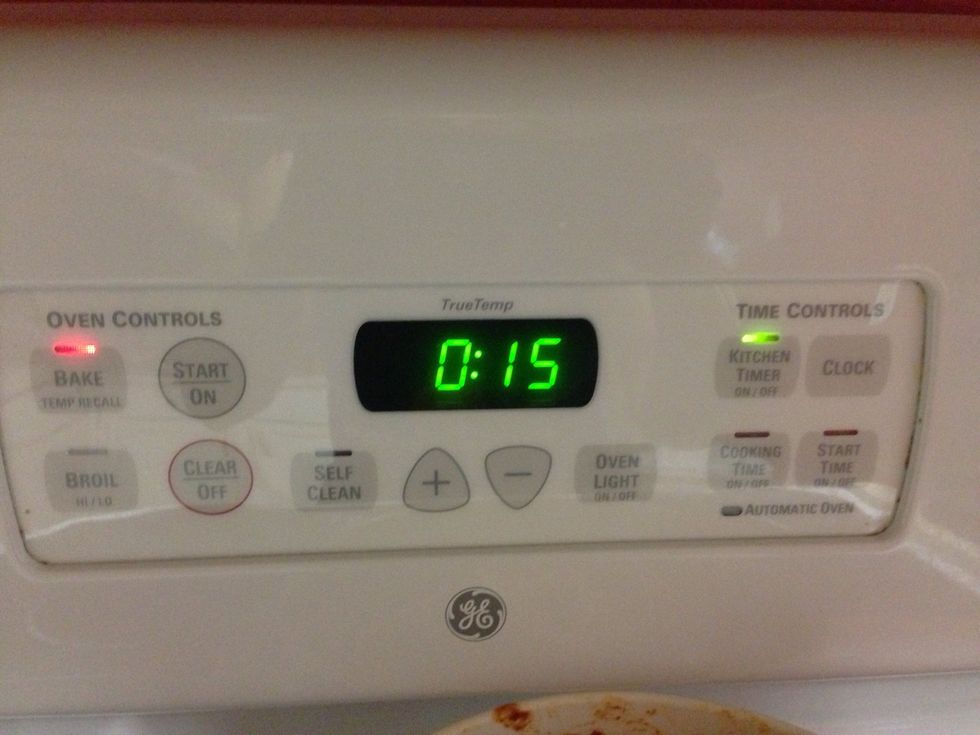 Bake for just 15 minutes!!! And.....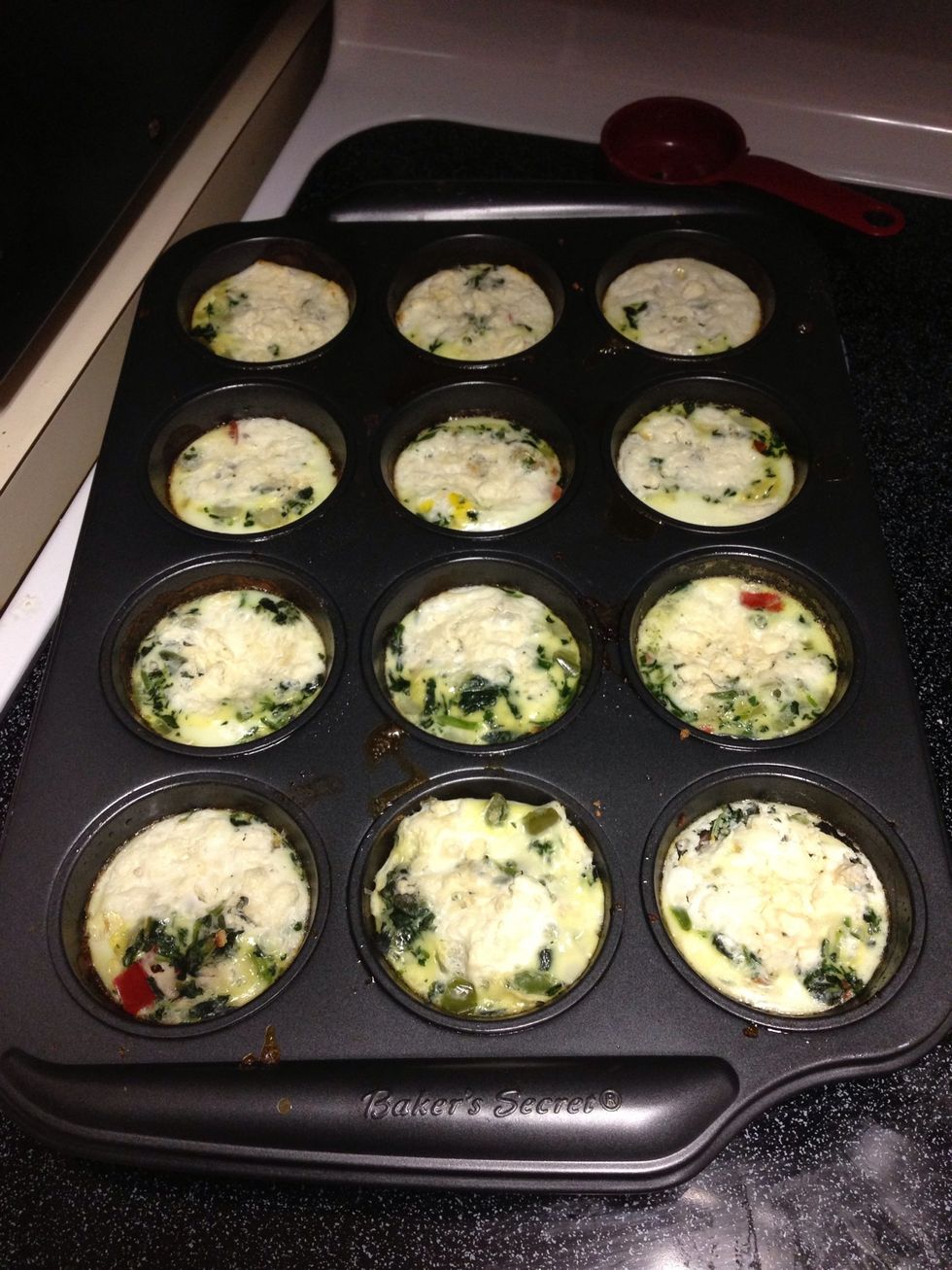 Whaaaa-llllaaaahhh! Portioned controlled egg and veggie quiches. About 100 calories per quiche. Women eat 4, men eat 6 for breakfast or snack! Any time of the day!!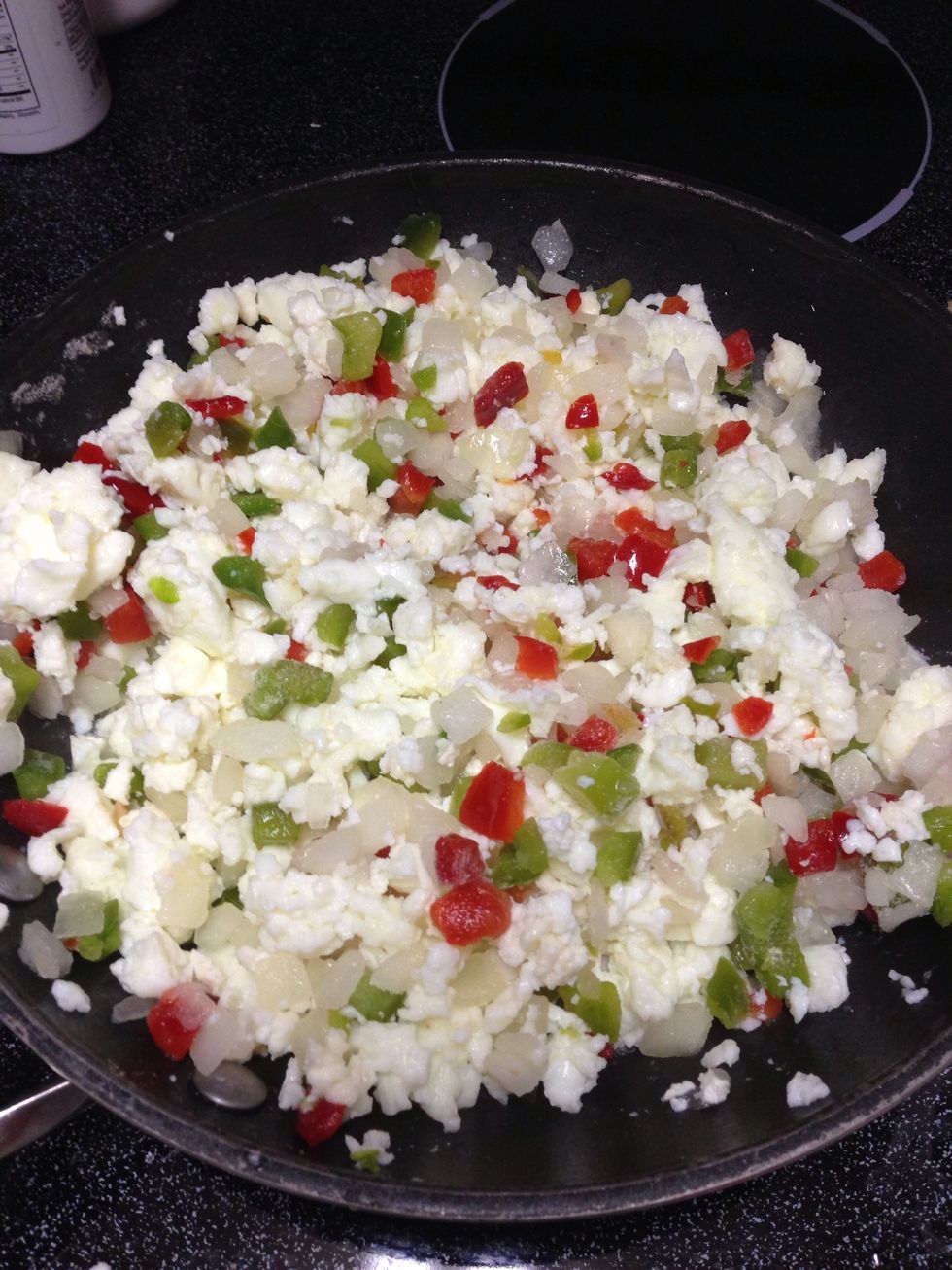 Don't have a muffin pan? No problem! Use a pan. Cook eggs first then add the rest!! You can't go wrong here!!! This is on our weekly menu list!
Want more?!! :) follow me here and check out and like my Facebook page: JNo's Fitness LLC. Also check out my website at www.jknowsfitness.com
I recently launched virtual training! A 12 week program personalized with monthly workouts, bi weekly menus, shopping lists, & tons of motivation and support!! Make requests on website's contact page
12 egg whites or liquid eggs
Reduced fat feta cheese
1/2 cup of frozen spinach
1/2 cup of frozen peppers and onions
Muffin pan
Cooking spray