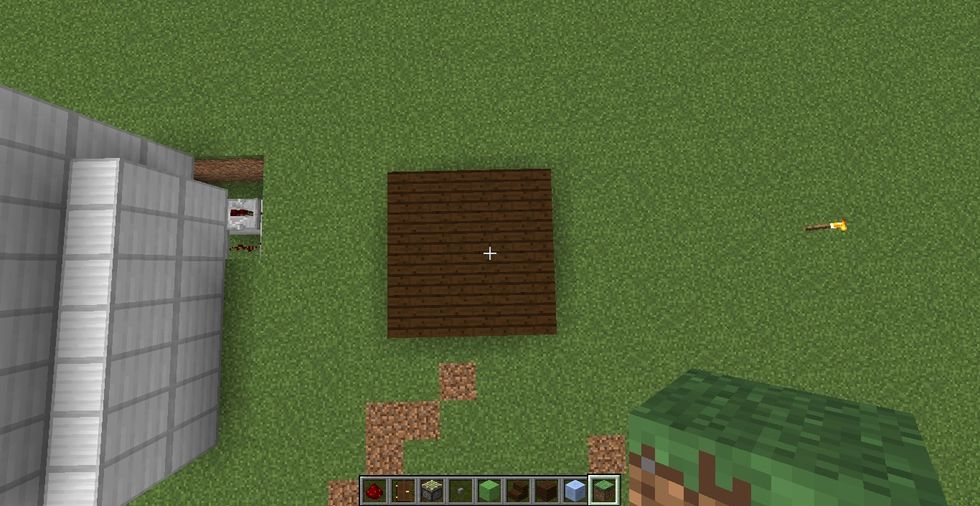 first, build a 4 x 4 space with a dark oak plank.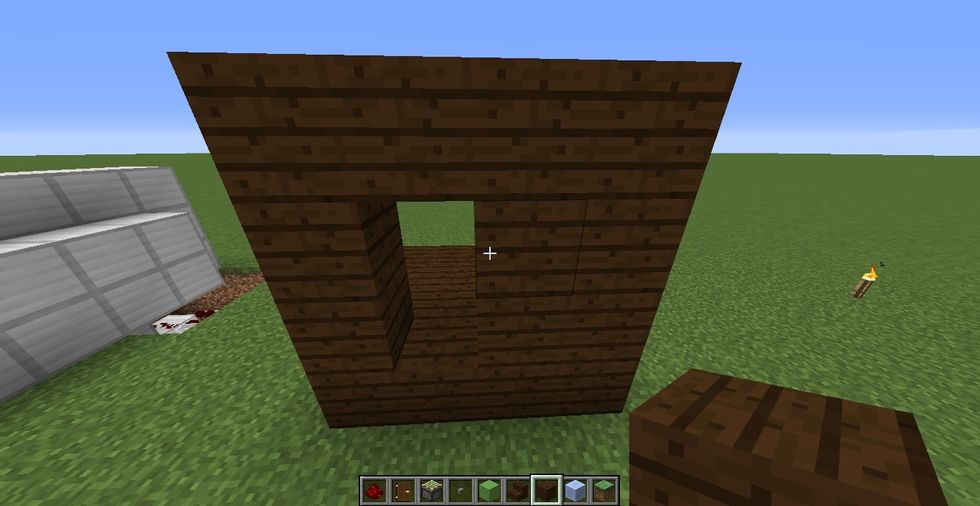 this side is where the door is going to be. leave a space for door and make a wall around it.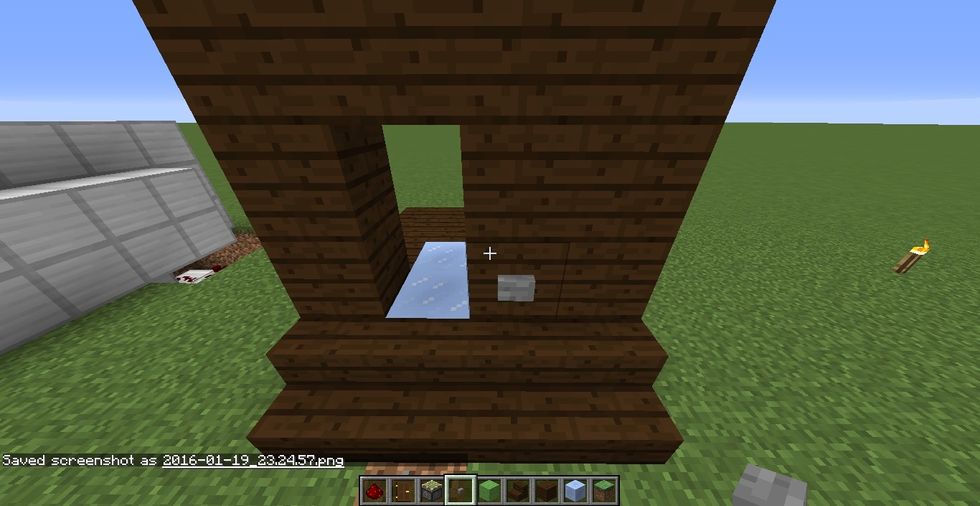 replace 2 planks with packed ice like so and add button and stairs right there.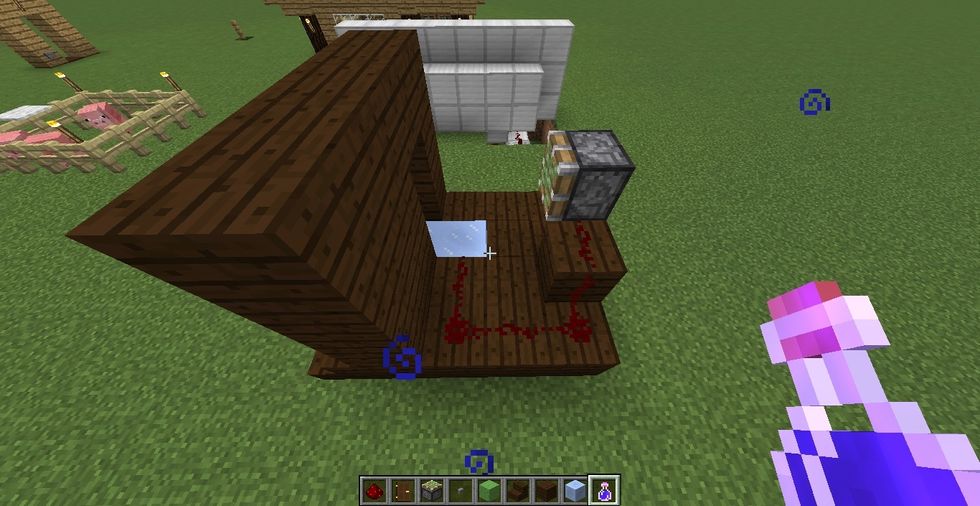 now this is for redstone part! place a redstone dust like that and place a sticky piston 1 block above the floor and 2 blocks away from the ice block you just placed.
place a slime block in front of piston and place a door at front. leave it opened for now. slime block will push armor stand further. when you press button, piston should extend.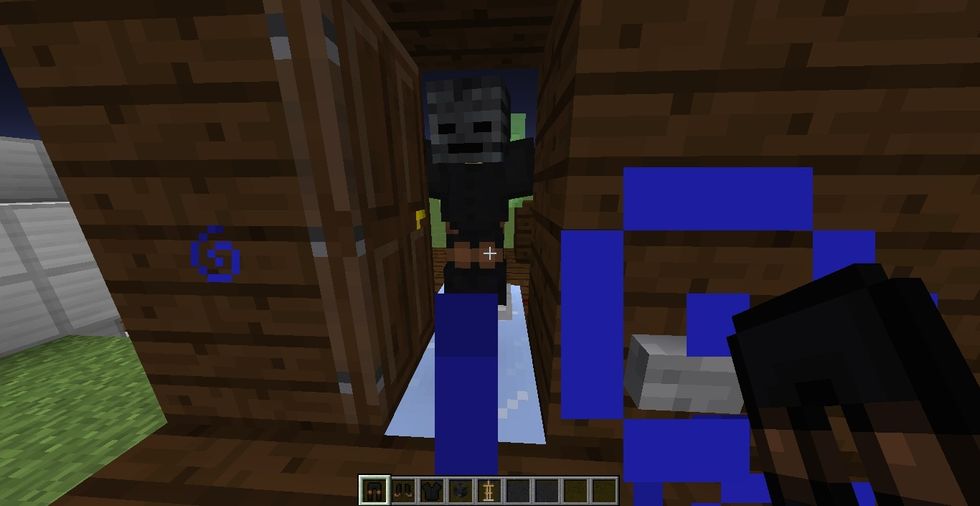 now, in front of slime block, place a armor stand and put skull and leather armor on it to make it look like some mob. (I apologize for that potion effect :( it is night vision. nothing special...)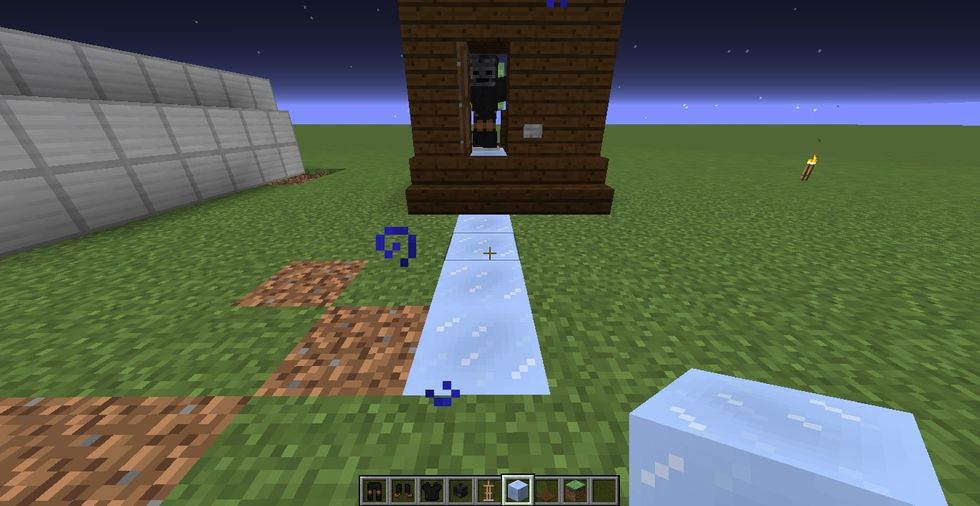 now its almost done. in front of the door place a packed ice 4 blocks coming out. purpose of the ice is to make armor stand can slide out. if we use normal block, it will not pop out. it will not move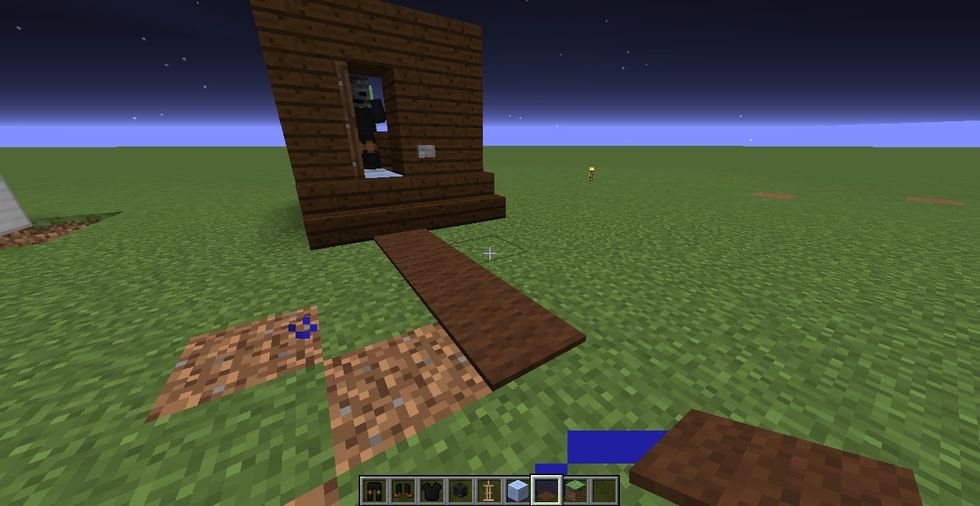 then, cover ice with a carpet.
now, close door with your hand. pop scare is all set!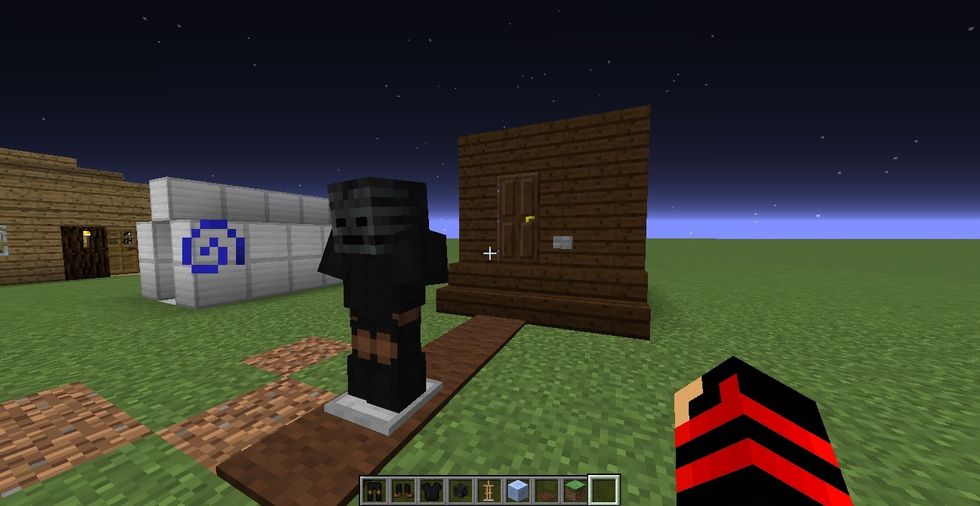 once you press button, this armor stand will pop out from the door. to re-use it, you need to break armor stand that already got out and then just place back in the door where it was.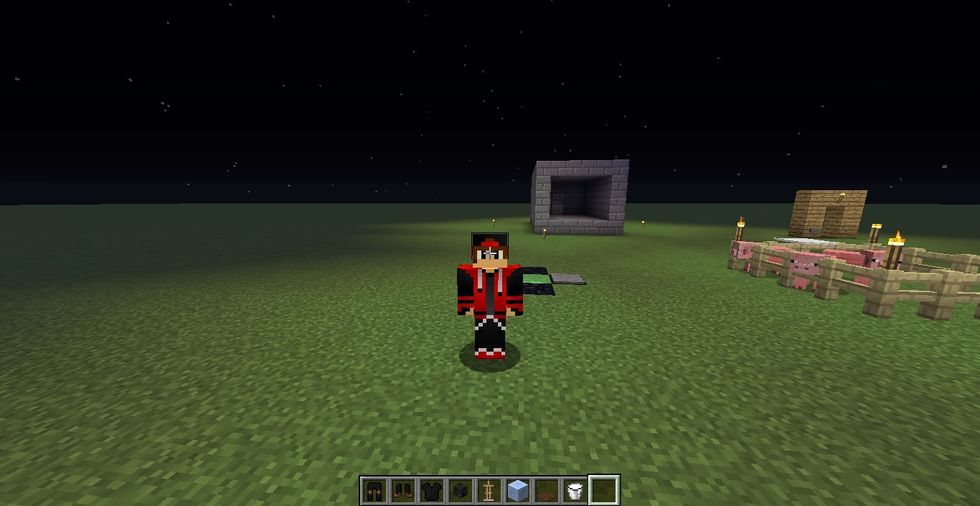 alright guys! that is it for today. as you can see, I got new skin! tell me should I use this one or the one i was using before.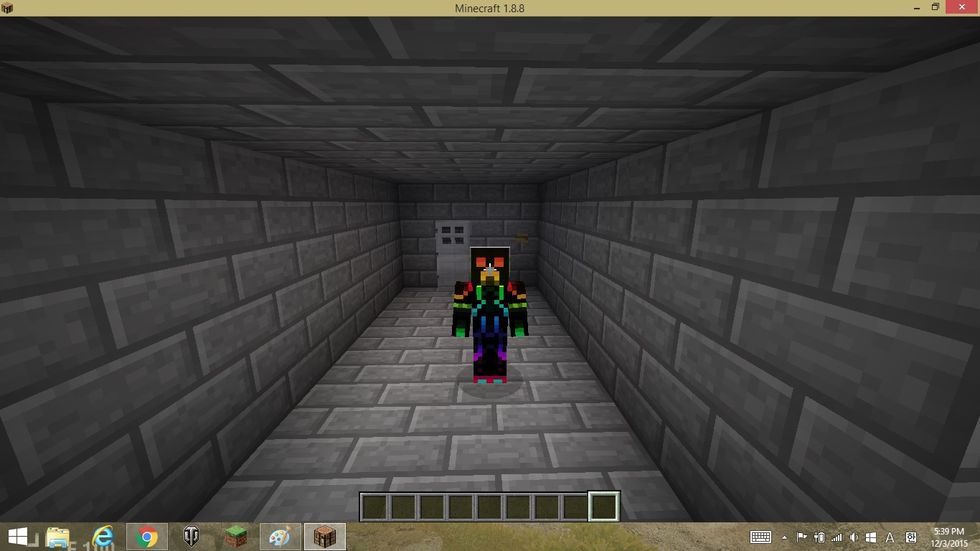 this is my previous skin by the way. Which one is better?
1.0 slime block
6.0 packed ice
1.0 sticky piston
1.0 button
5.0 redstone dust
1.0 dark oak door
4.0 dark oak stair
20.0 dark oak plank
1.0 armor stand
1.0 skull
1.0 leather armor set
4.0 carpet
Ice Block
hello everyone ice block here! hope you enjoy tutorials. please leave some likes and don't forget to press follow!