Why pay $20+ for a pop filter if you can make one for $3? This is only for personal use, like podcasting, etc. Using it for a professional job would look bad.
14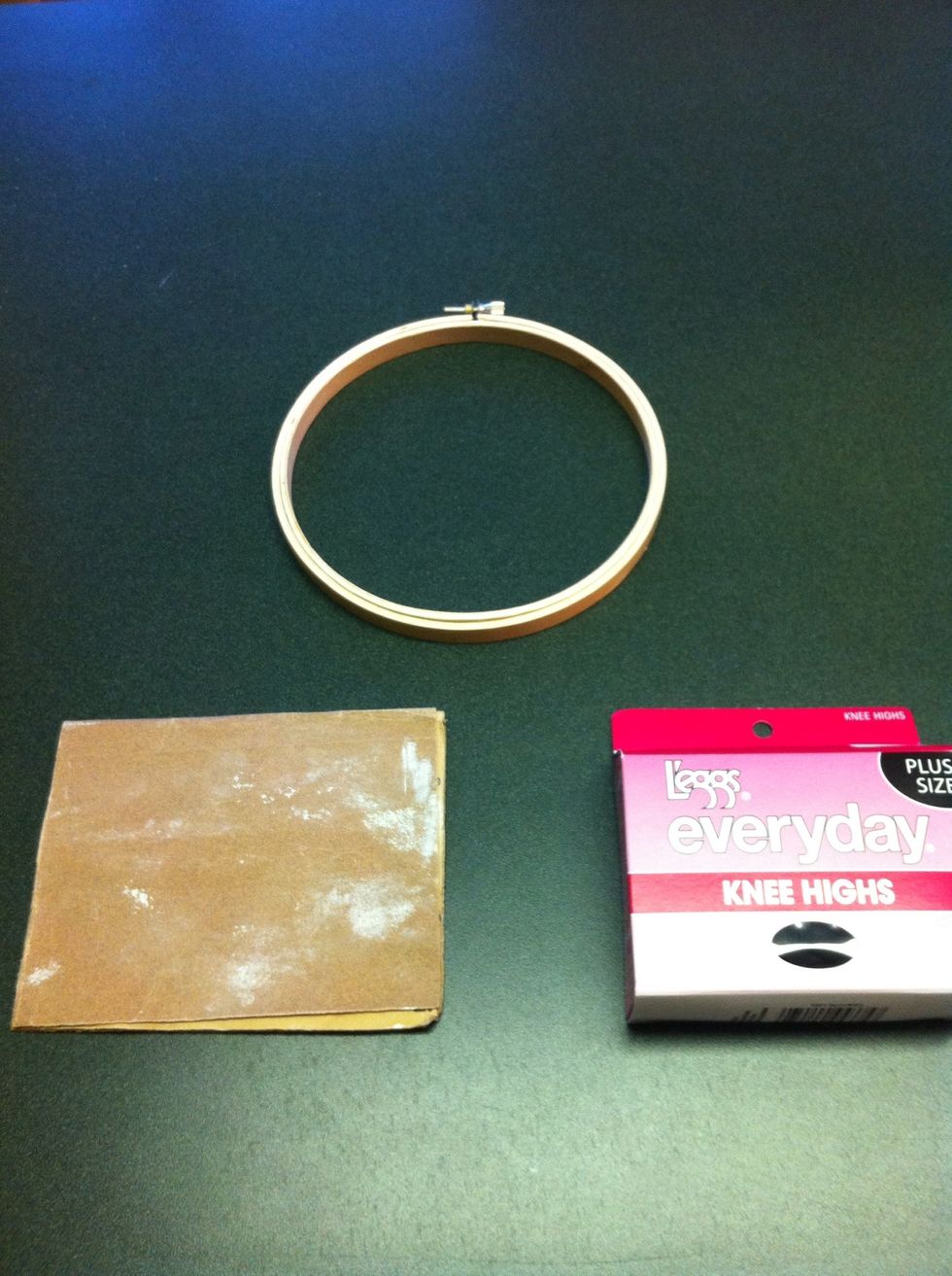 Here are the basic materials. Any cheap pantyhose will do. I got black so it would look nicer.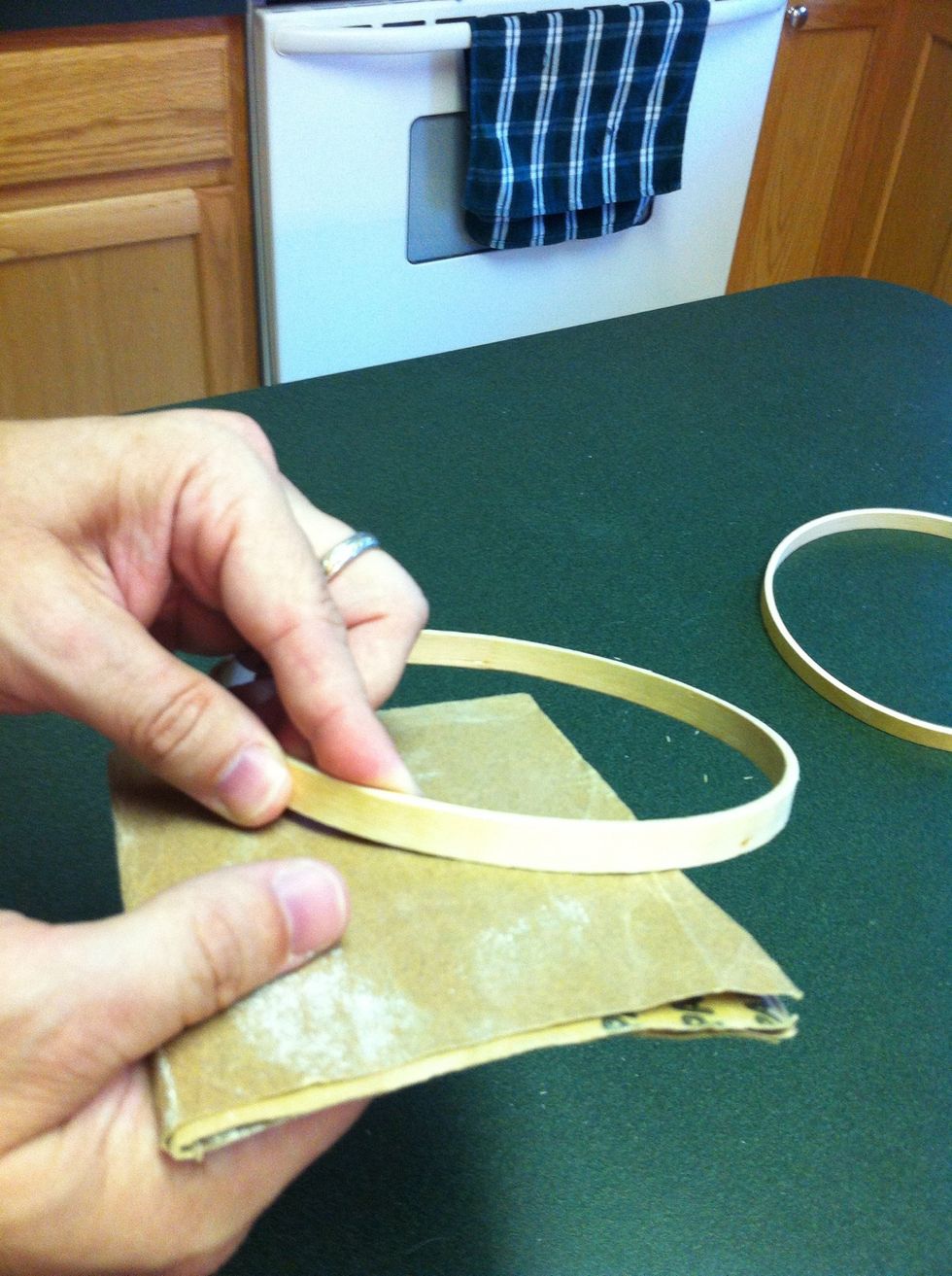 Lightly sand the embroidery hoop to remove any splinters and jagged edges.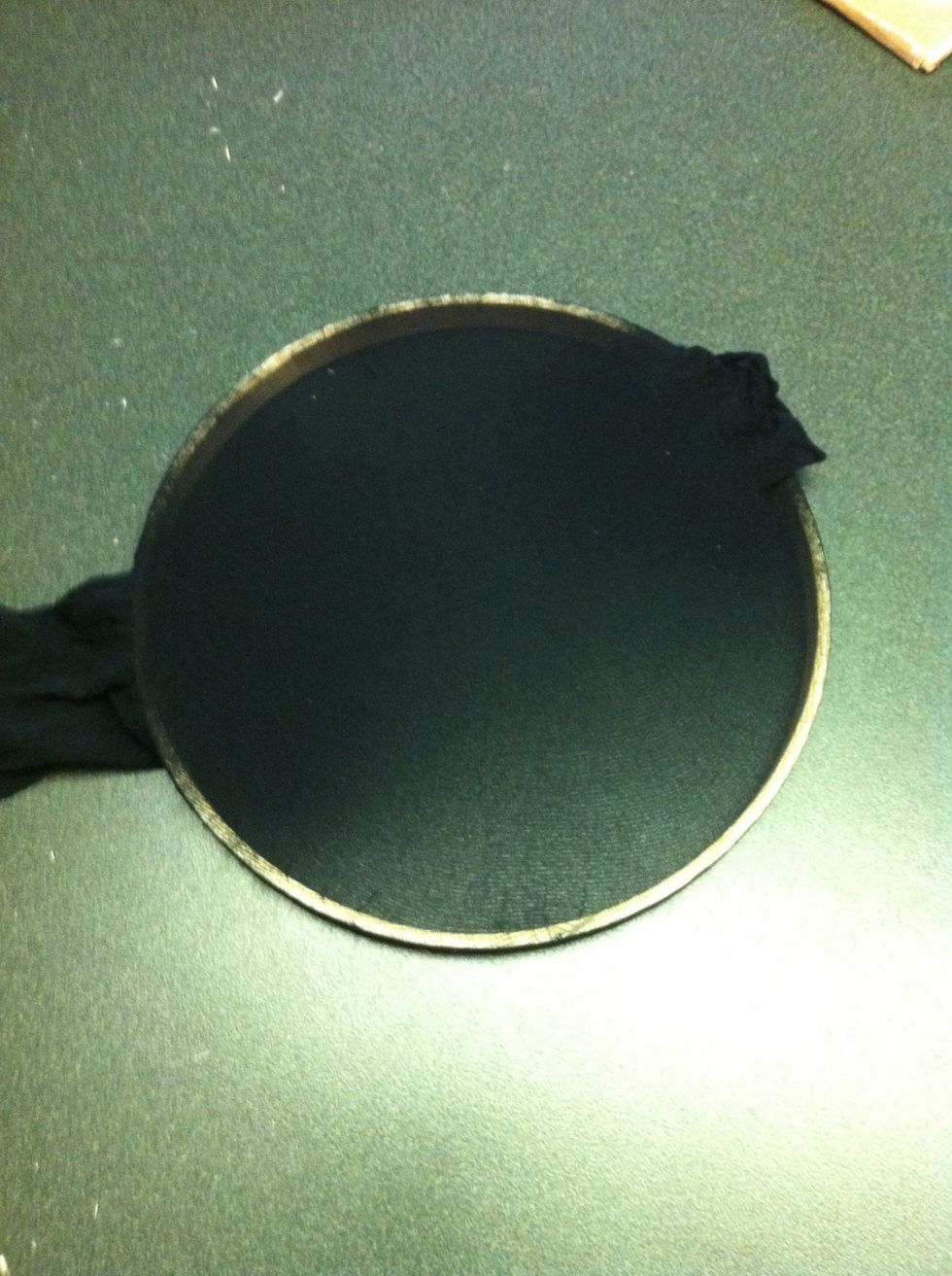 Bunch one leg of the pantyhose up in your hands to get your fingers in the toe. Stretch the pantyhose around the inner ring of the embroidery hoop, trying not to slide it to prevent snags.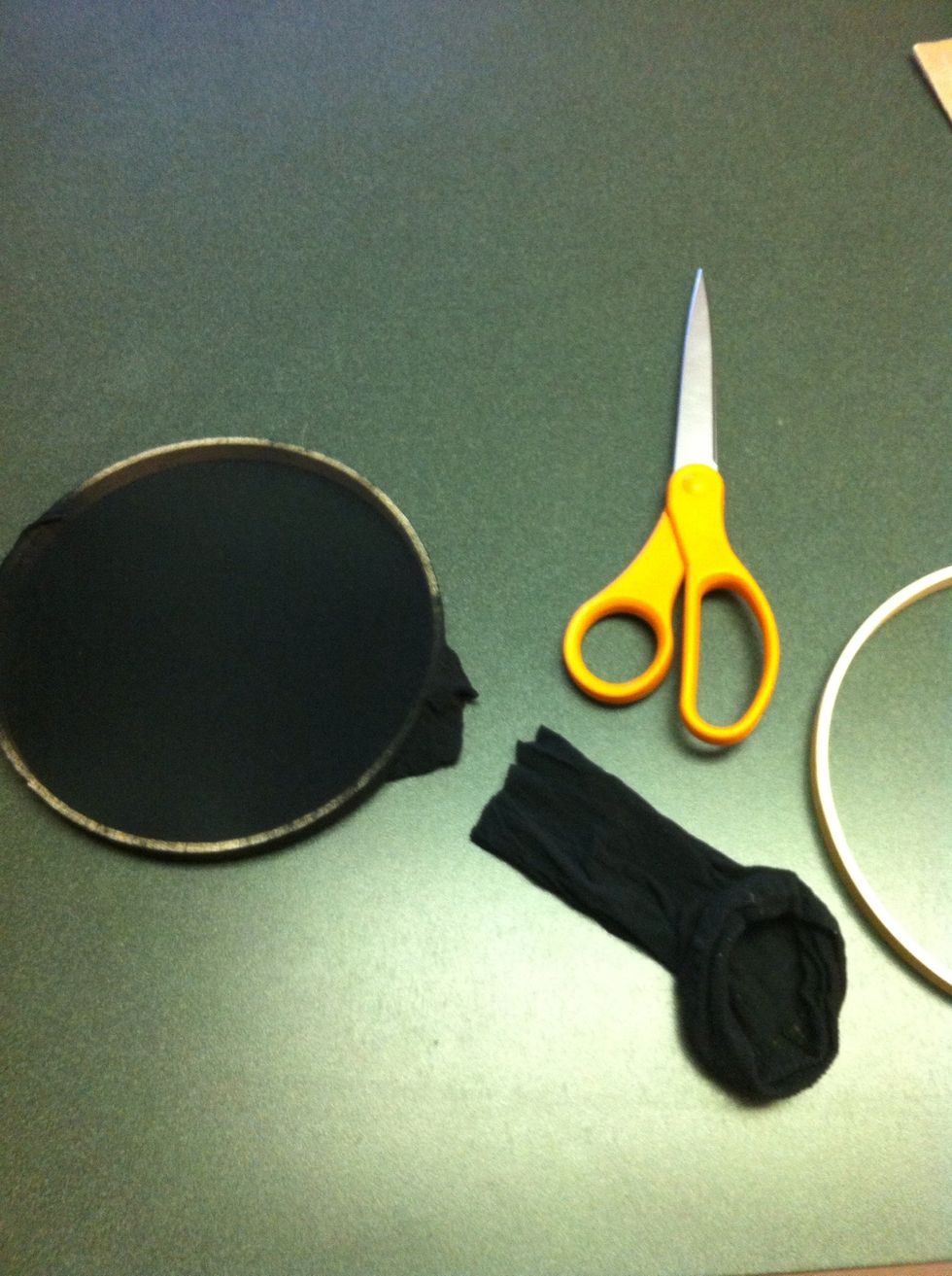 Cut off the excess, leaving a little to fold under each side.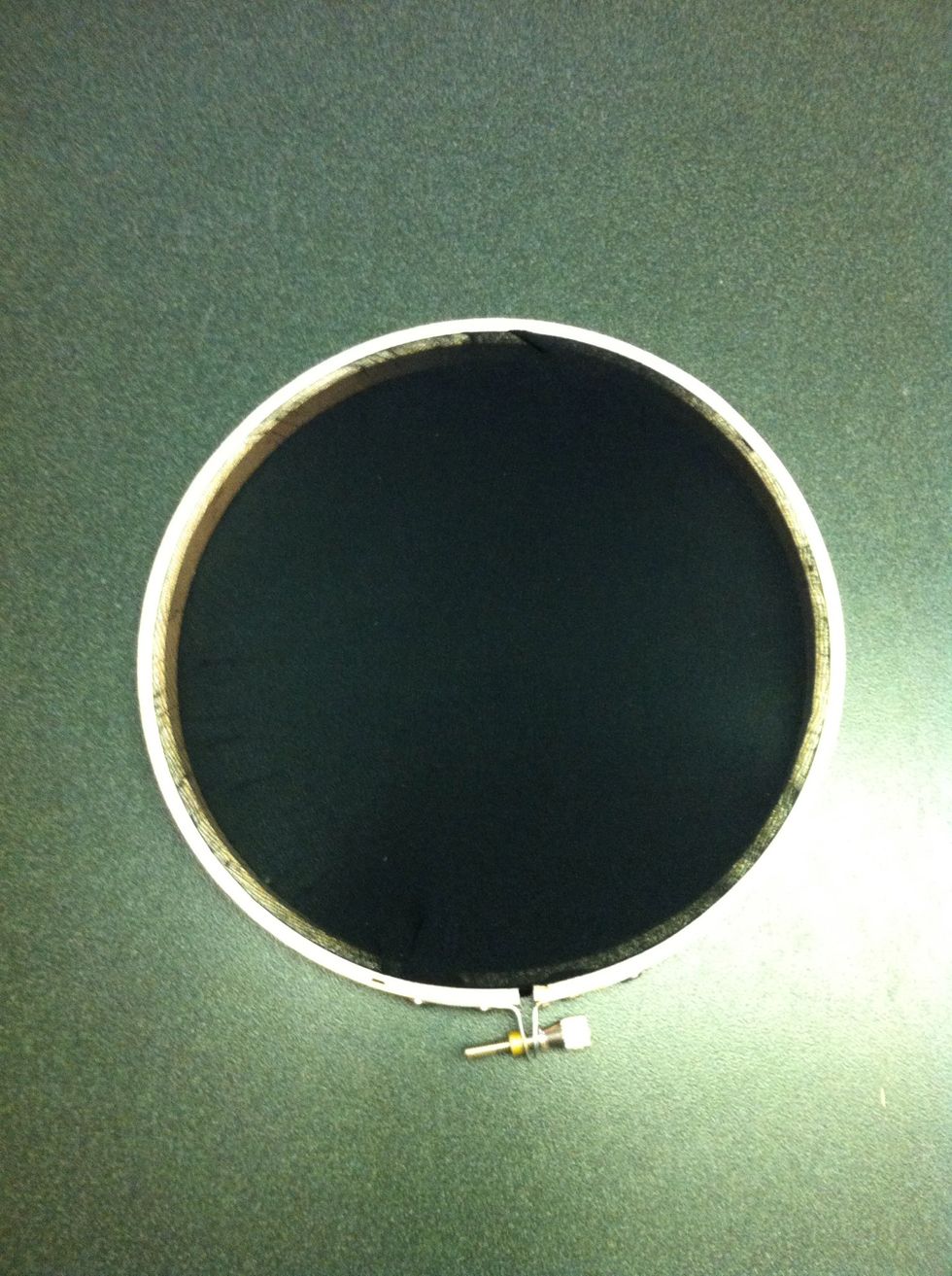 Put on the outer ring and tighten down.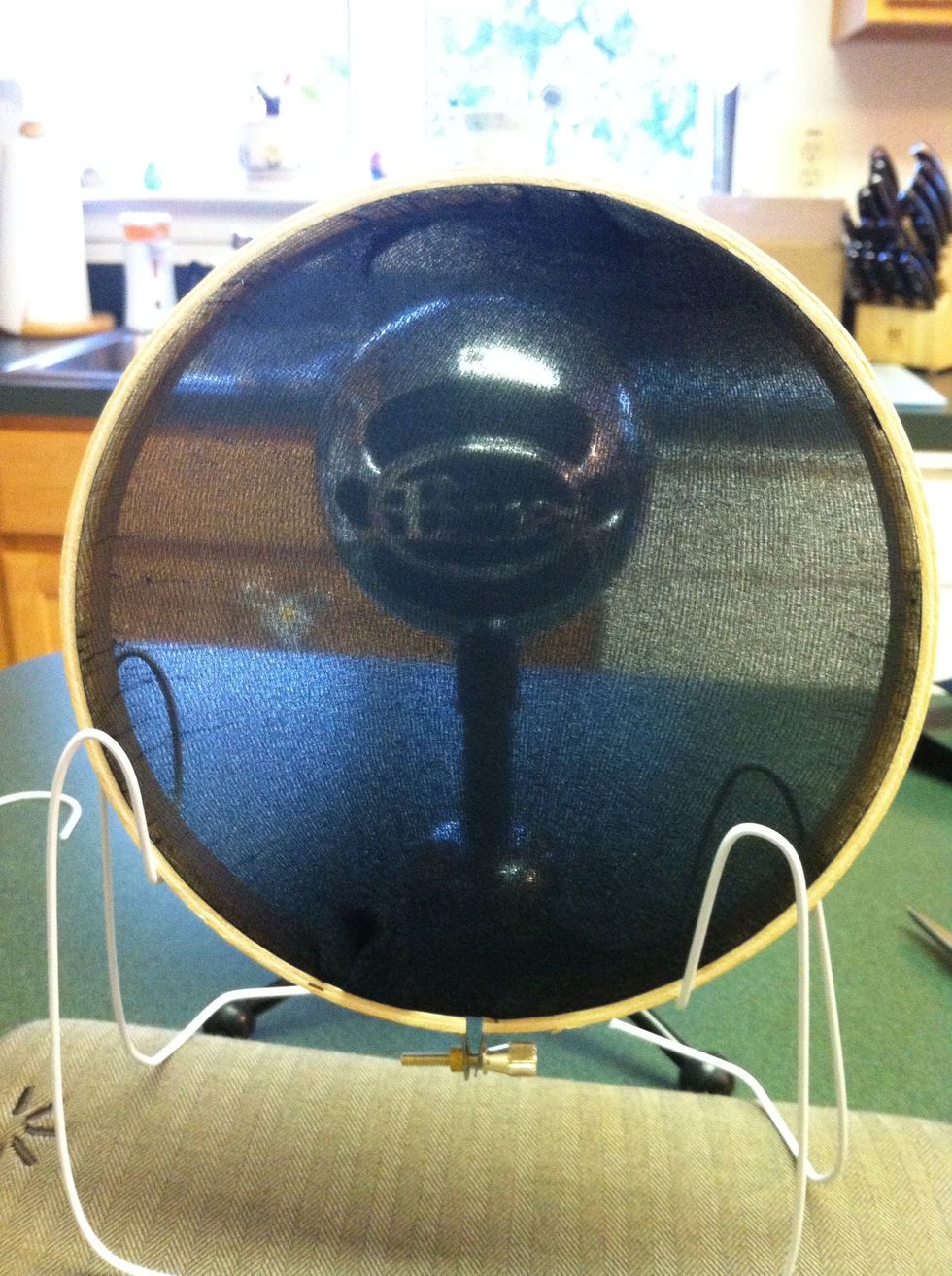 You're done! You can even fashion a stand out of a wire hanger.
1.0 Pantyhose
1.0 Embroidery hoop
Sandpaper (optional)