How to make a ponytail look two inches longer
A super easy guide that makes a ponytail appear to be two inches longer
34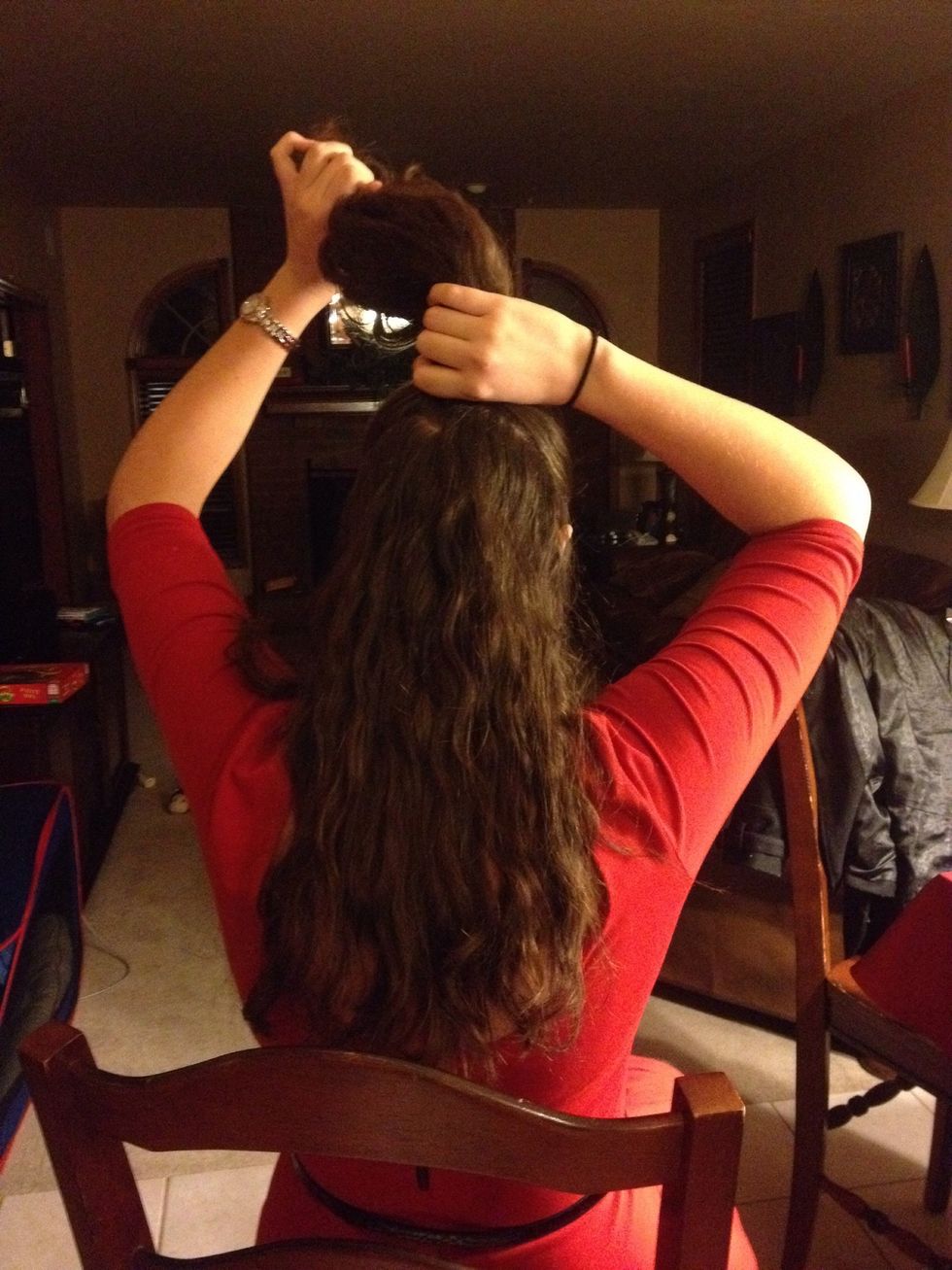 Take half of your hair, or as much as you would normally put into a half up-do, and put it into a ponytail.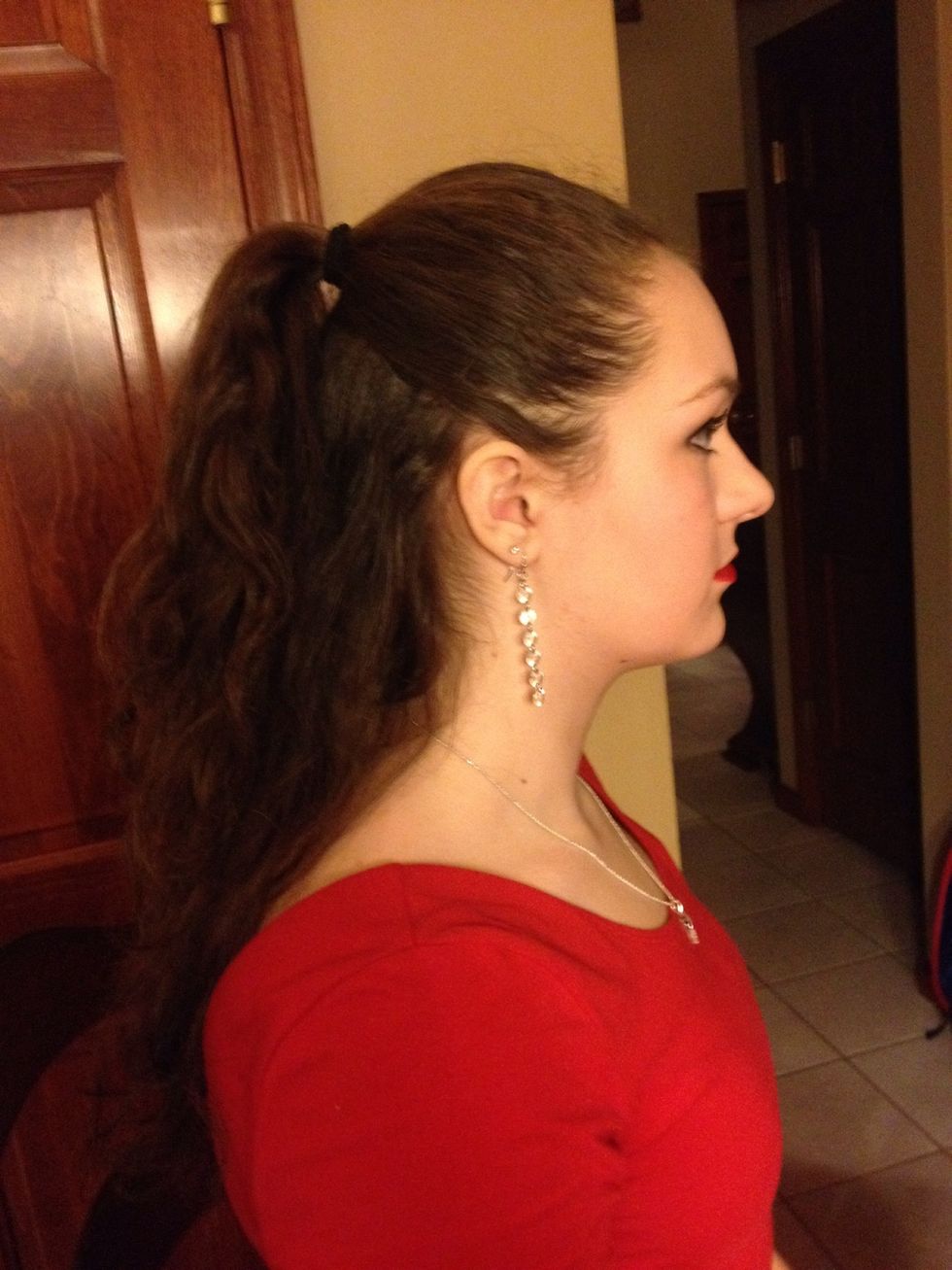 Here's a side view. This is my sister
Put the rest of the hair up about 1 1/2 to 2 inches under the ponytail.
Flip the ponytail back down and spray with some hairspray. Then there is your extended ponytail!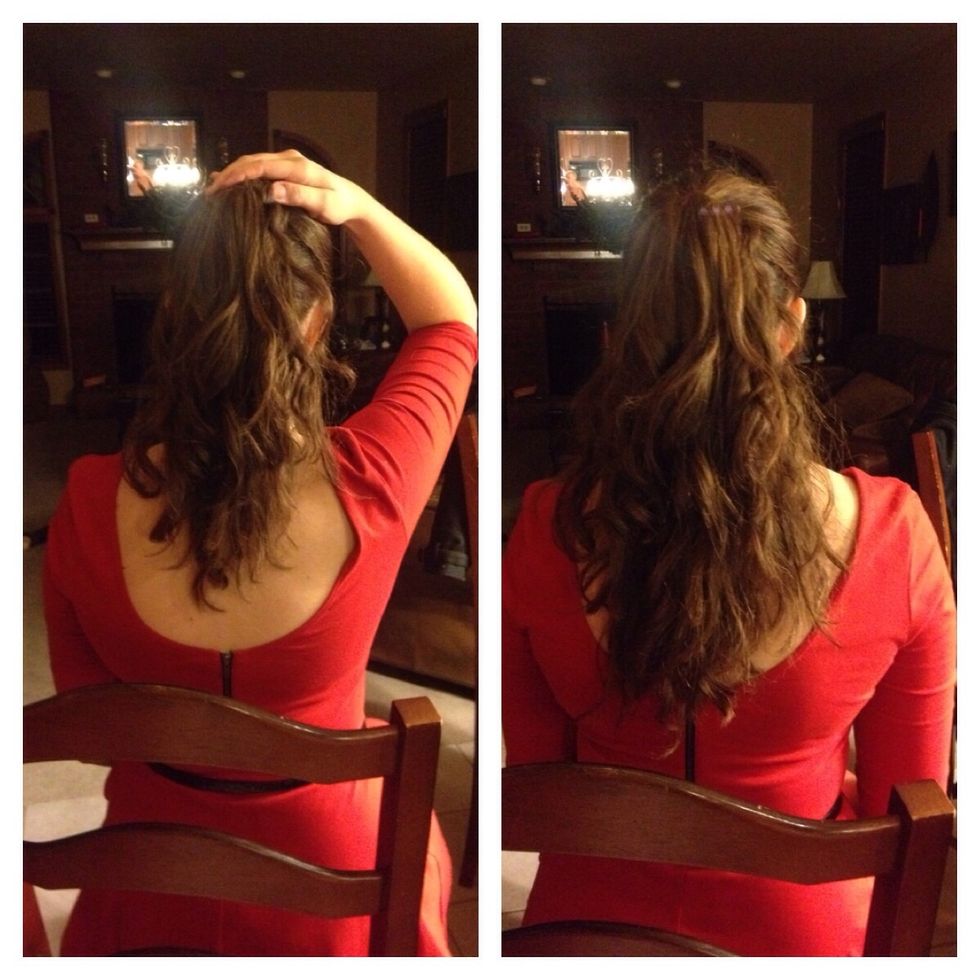 Here's a picture comparing a regular one to the longer one.
Accessorize as desired :) If you do a straight ponytail, just tease the top ponytail so you can't see the little one underneath.
2.0 hair ties
Hairspray (optional)
Teasing comb (optional)