Make a Pomegranate Kiwi Banana Breakfast Bowl
51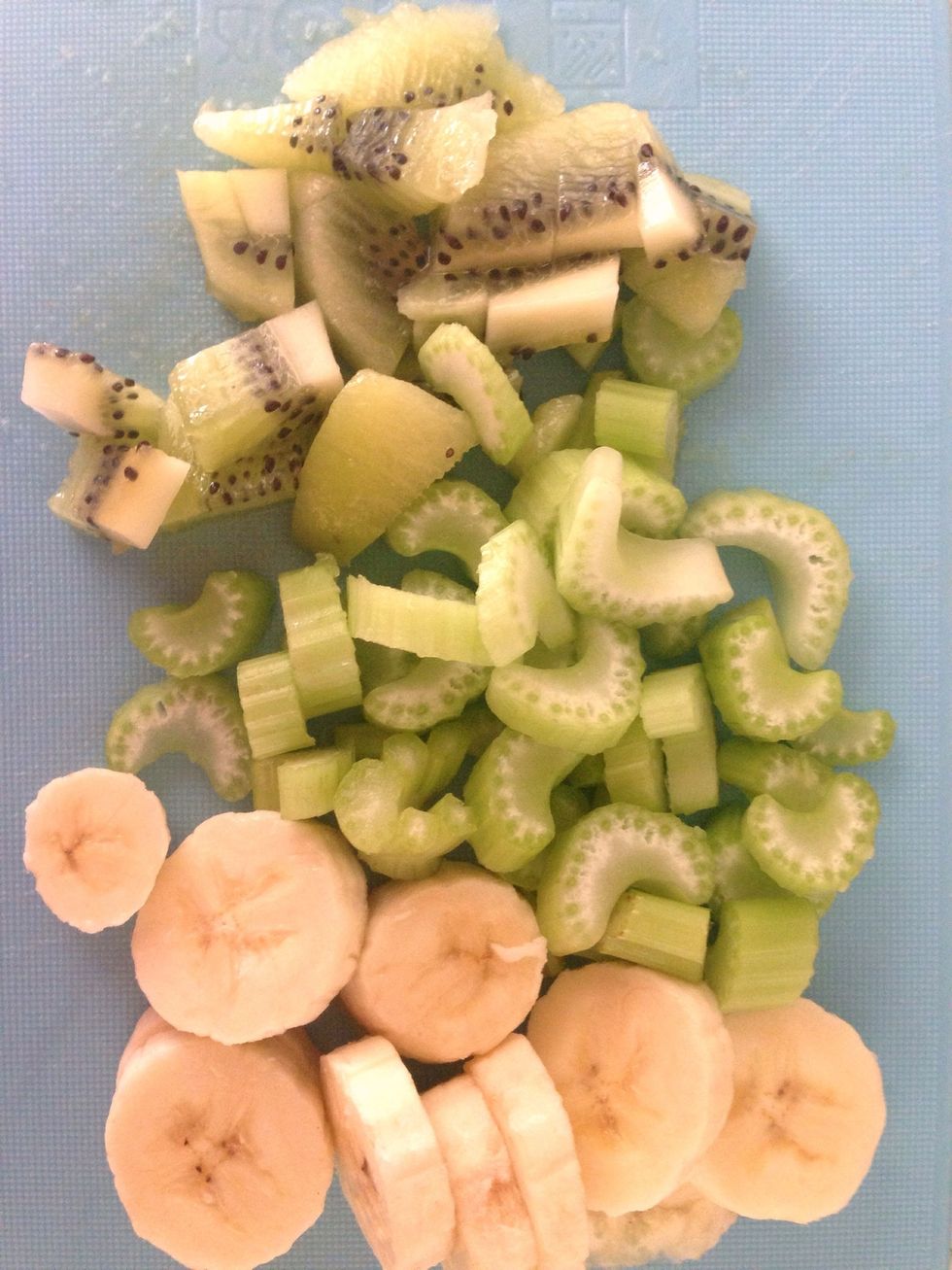 Chop 3/4 kiwi, 3/4 a banana and cellery.
Put it into a jar.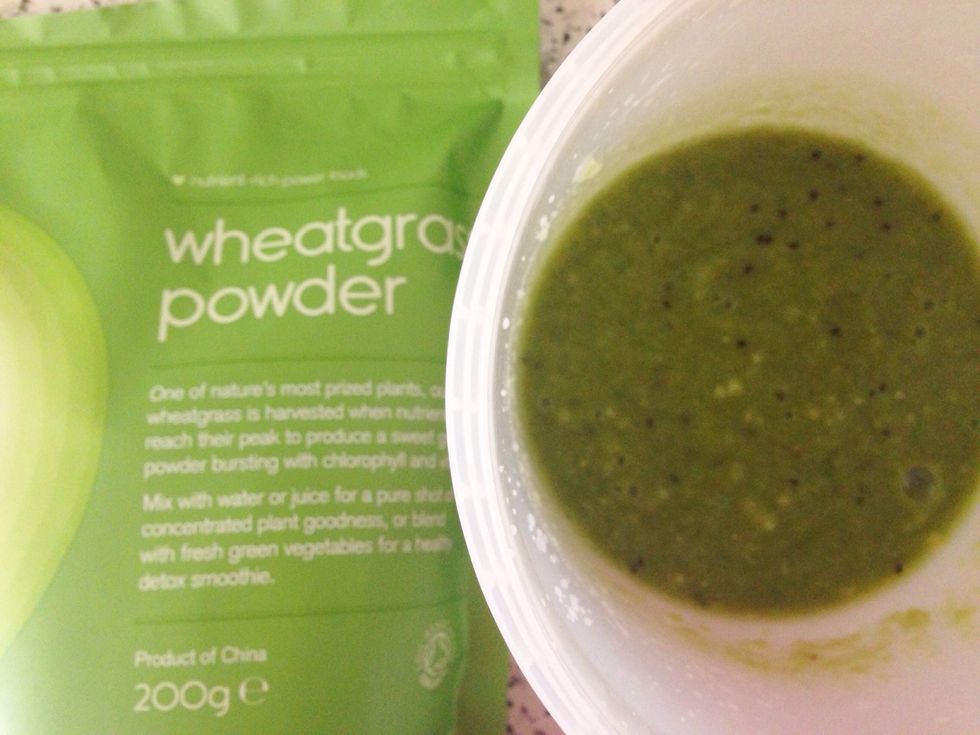 Add wheatgrass powder and blend!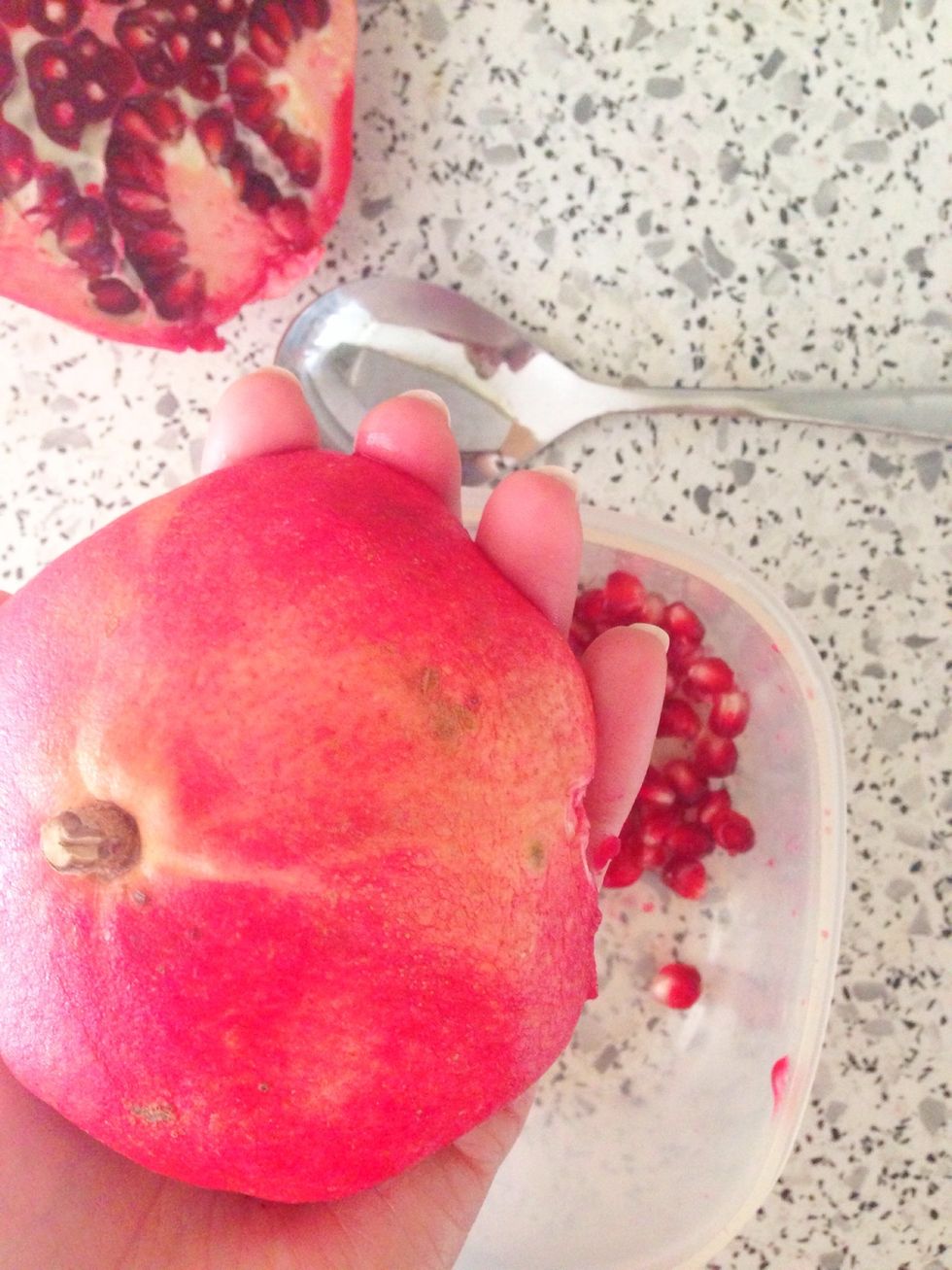 Cut the pomegranate in half. In the picture you see how to get the seeds. Use a spoon and tap (is this the right word??) on top. The seeds fall out :)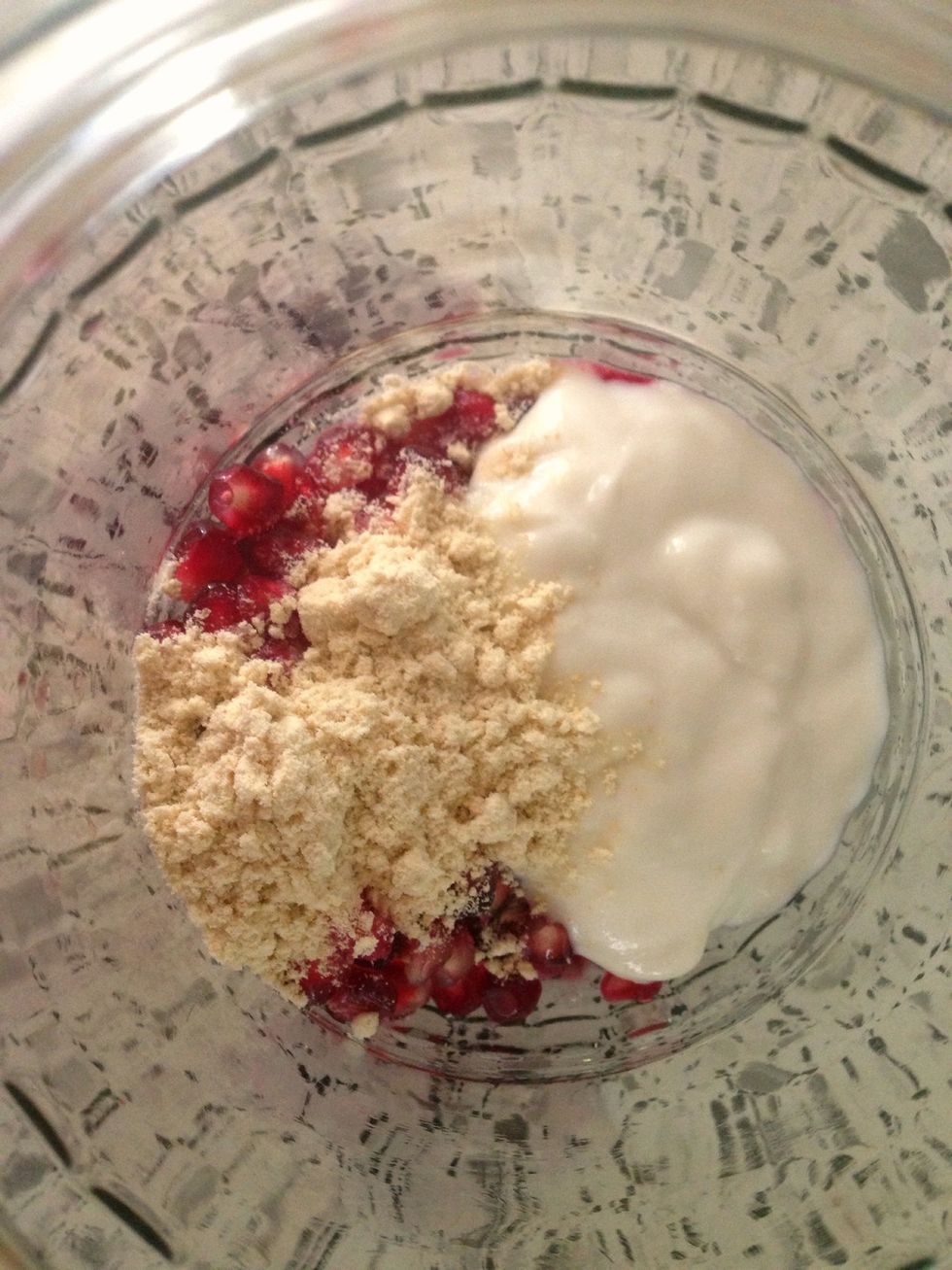 Mix pomegranate seeds, 1 teaspoon maca powder and 40g soy yogurt.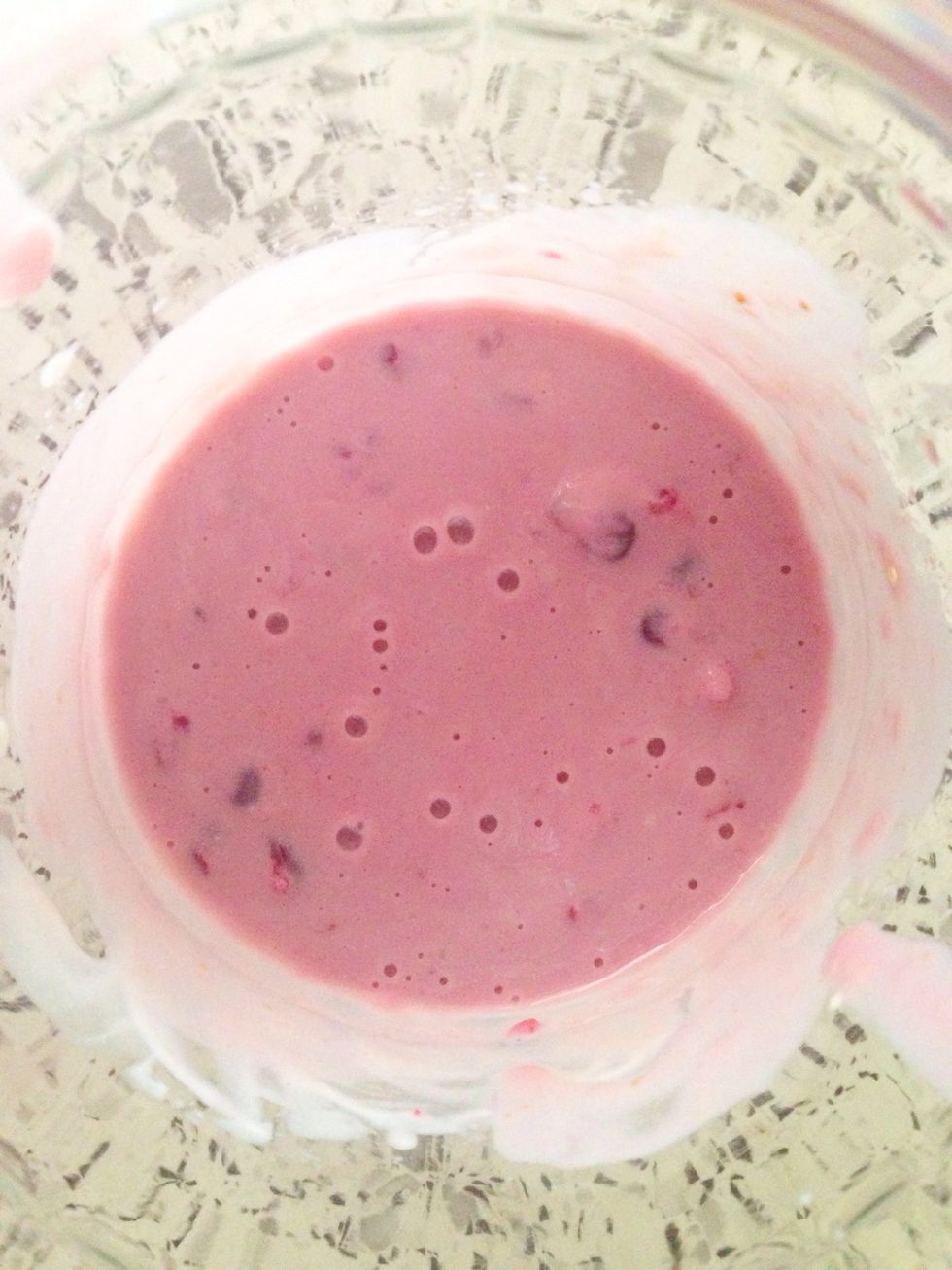 Oh you pretty pink smoothie!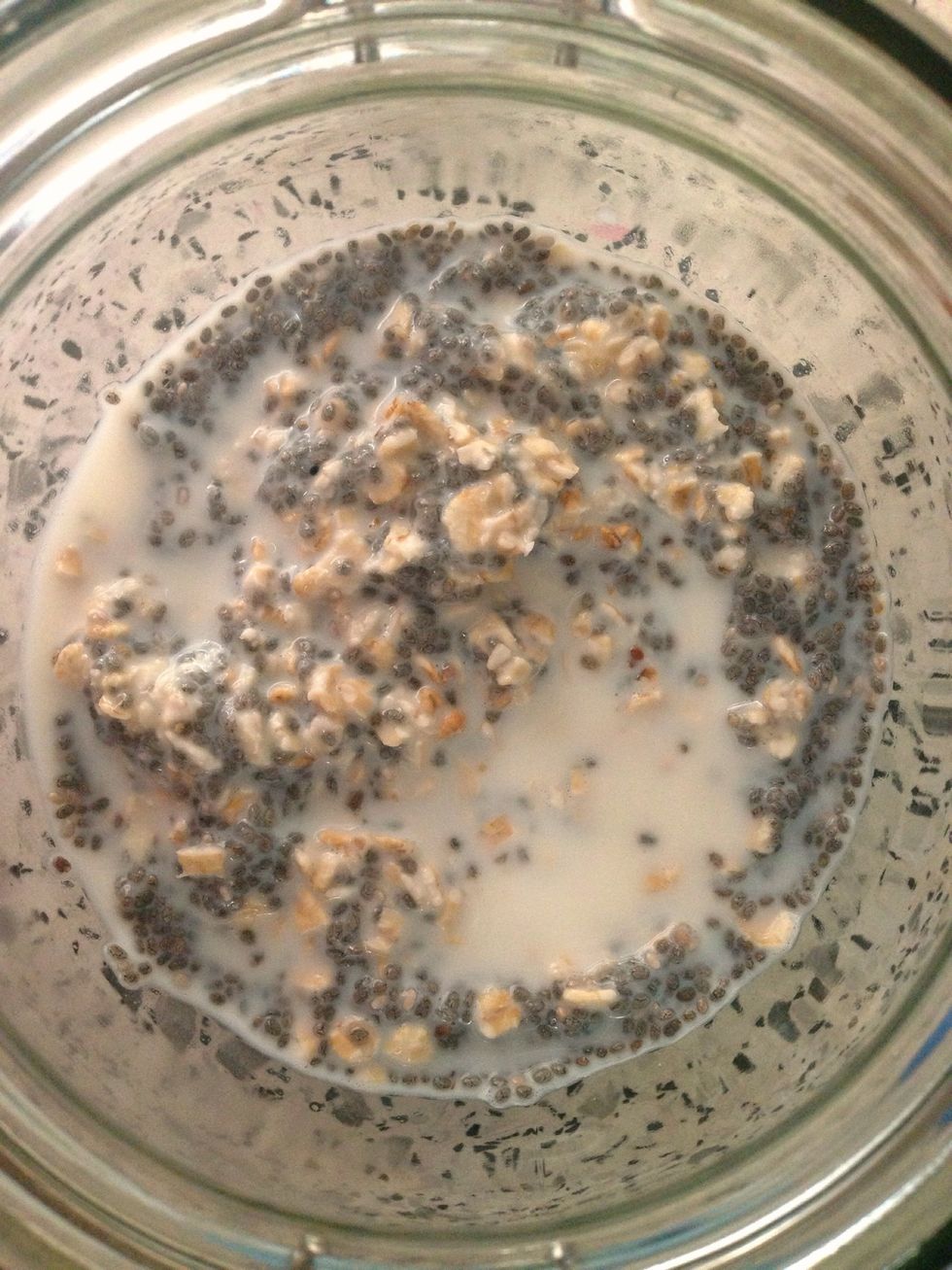 Overnight soaked oats and chia seeds.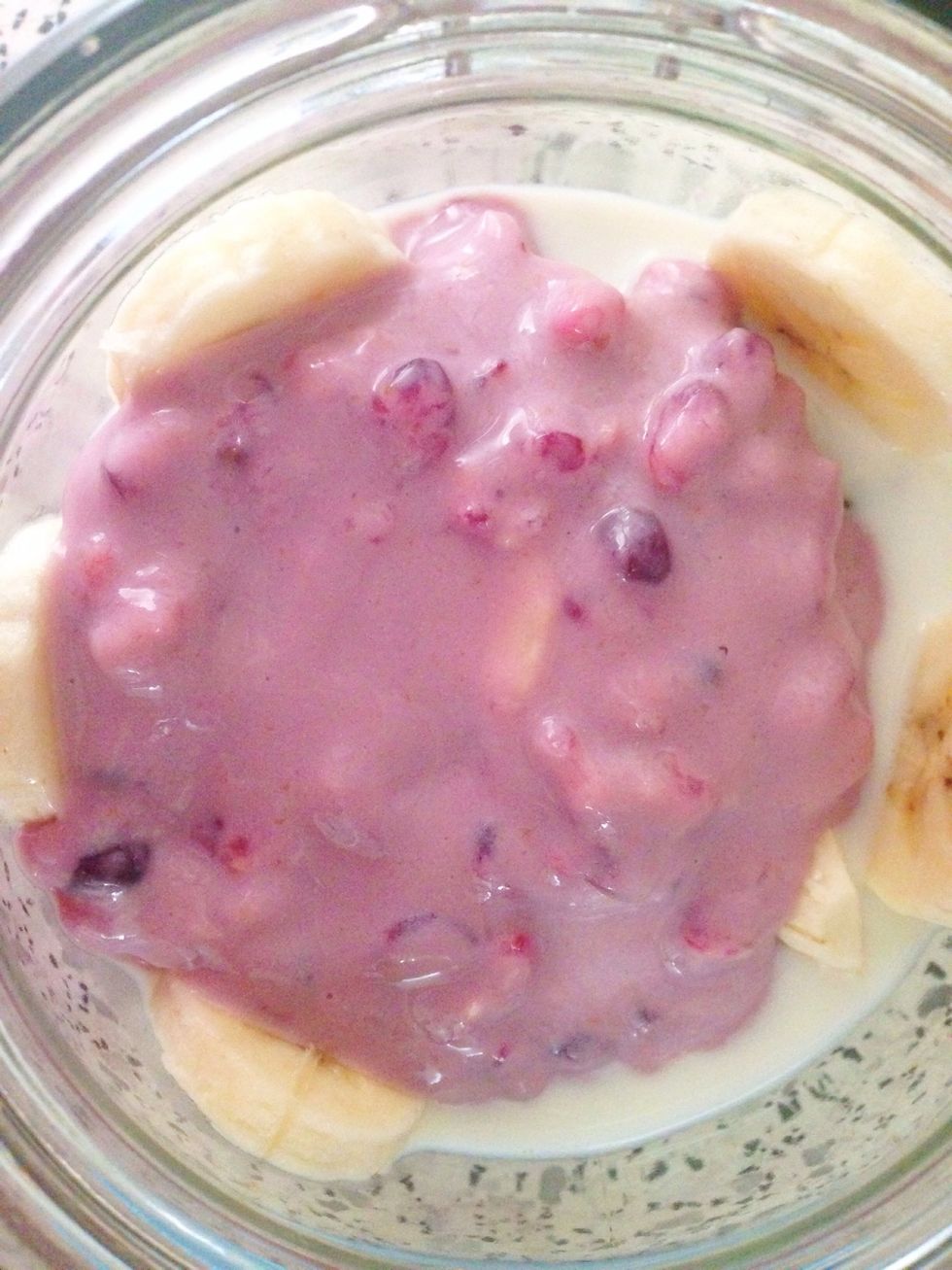 Add banana and the smoothie to the oats.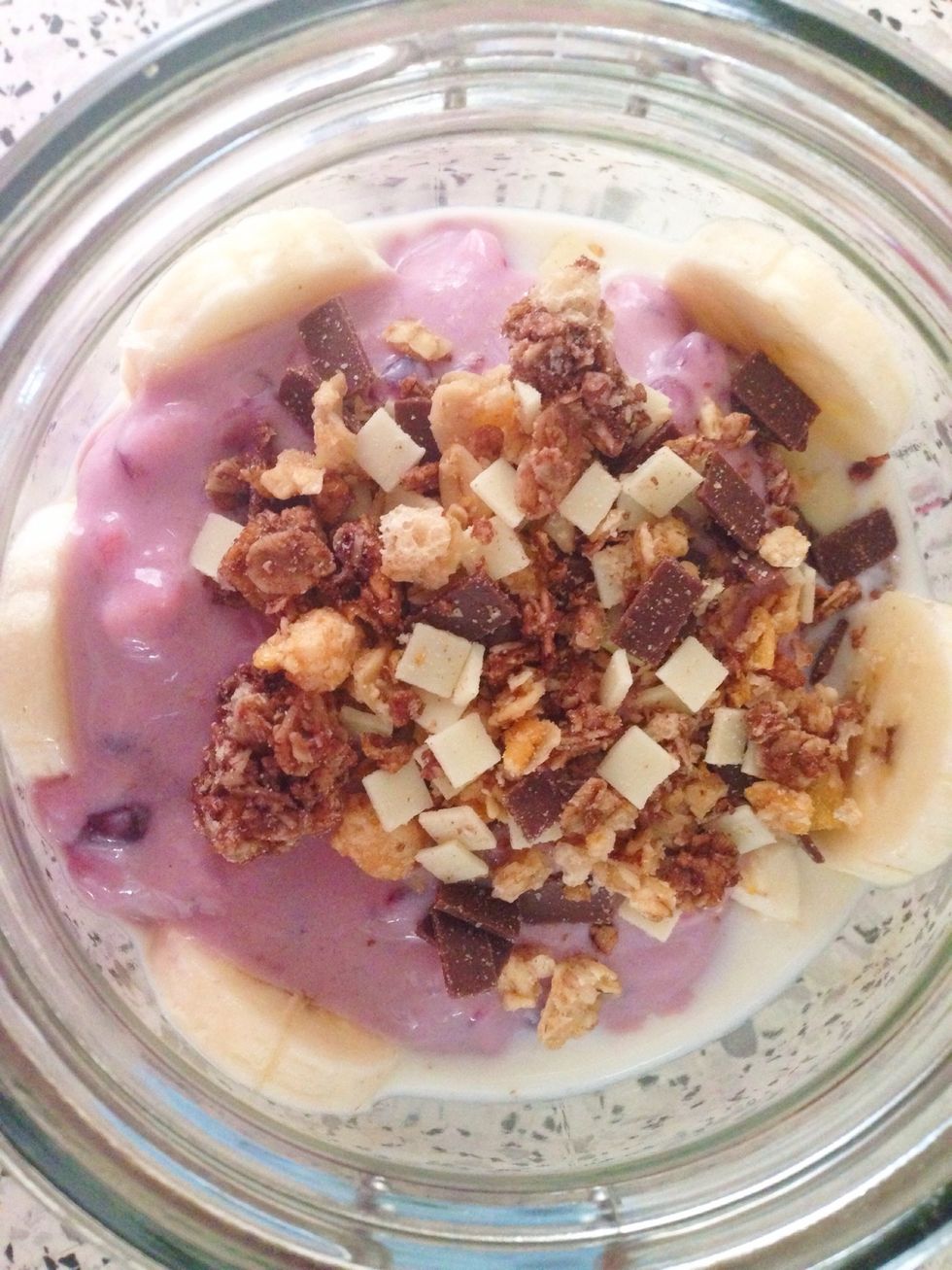 Add organic chocolate granola.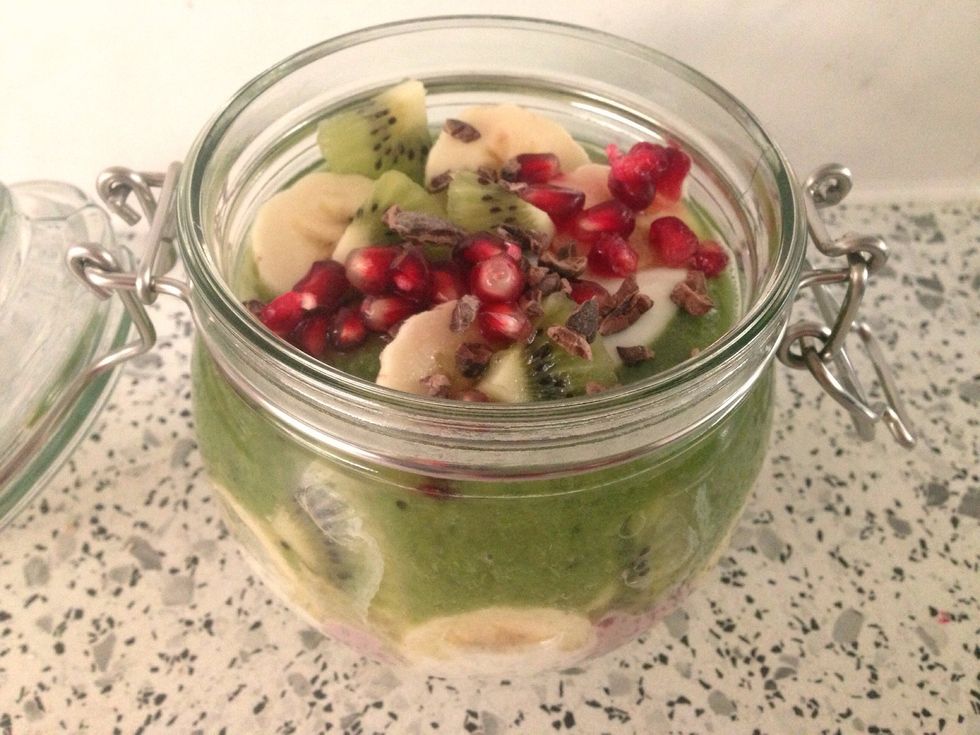 Add the wheatgrass smoothie with pomegranate seeds, kiwi, banana and raw chocolate on top!!
1.0 Banana
1.0 Kiwi
1.0tsp Maca powder
Cellery
1.0tsp Pomegranate
1.0tsp Wheatgrass powder
1.0tsp Chia seeds
15.0g Oats
15.0g Organic chocolate granola
1.0tsp Raw chocolate