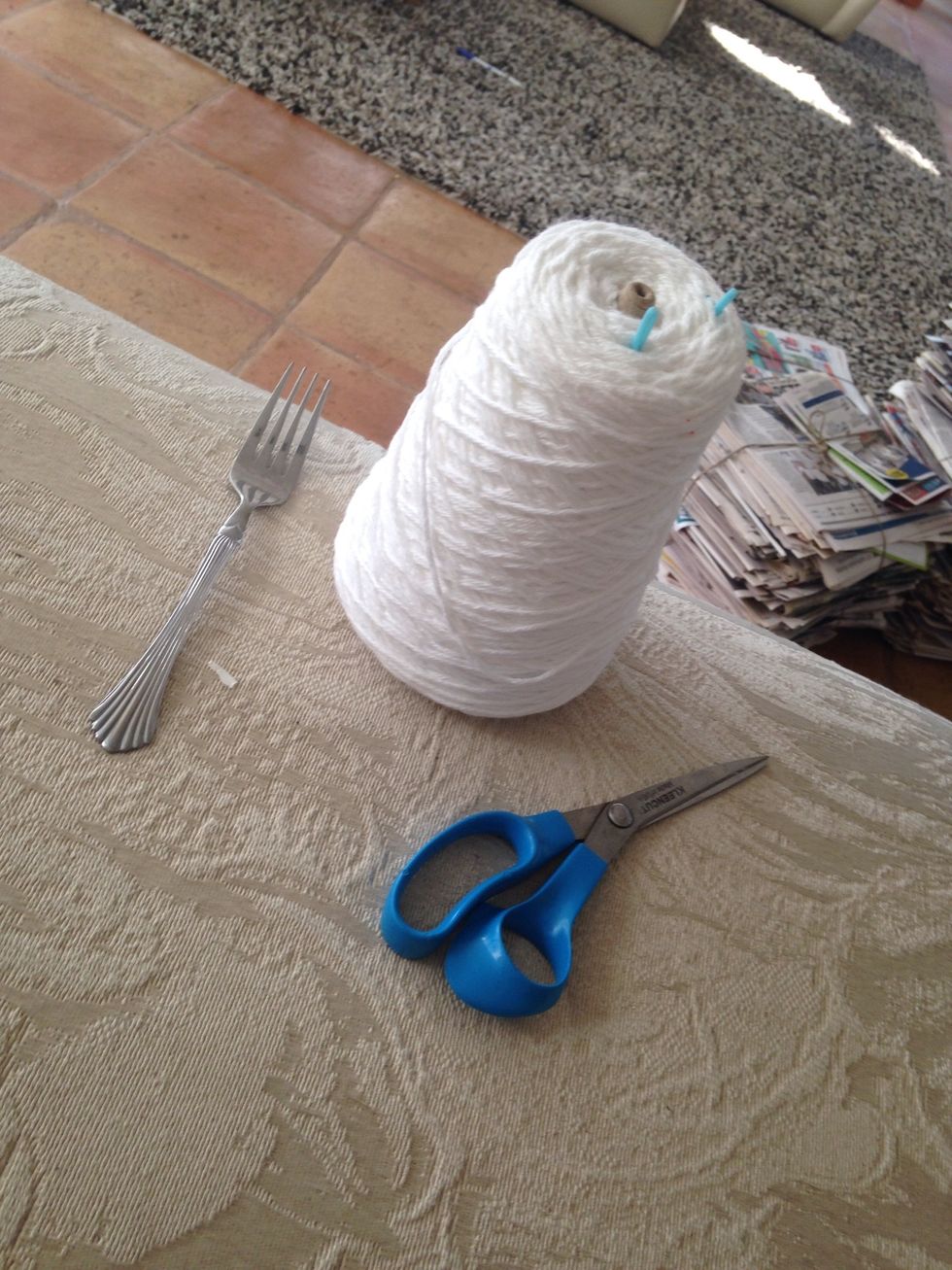 You need scissors, yarn, and a fork.
Place the piece of yarn through the middle opening of the fork.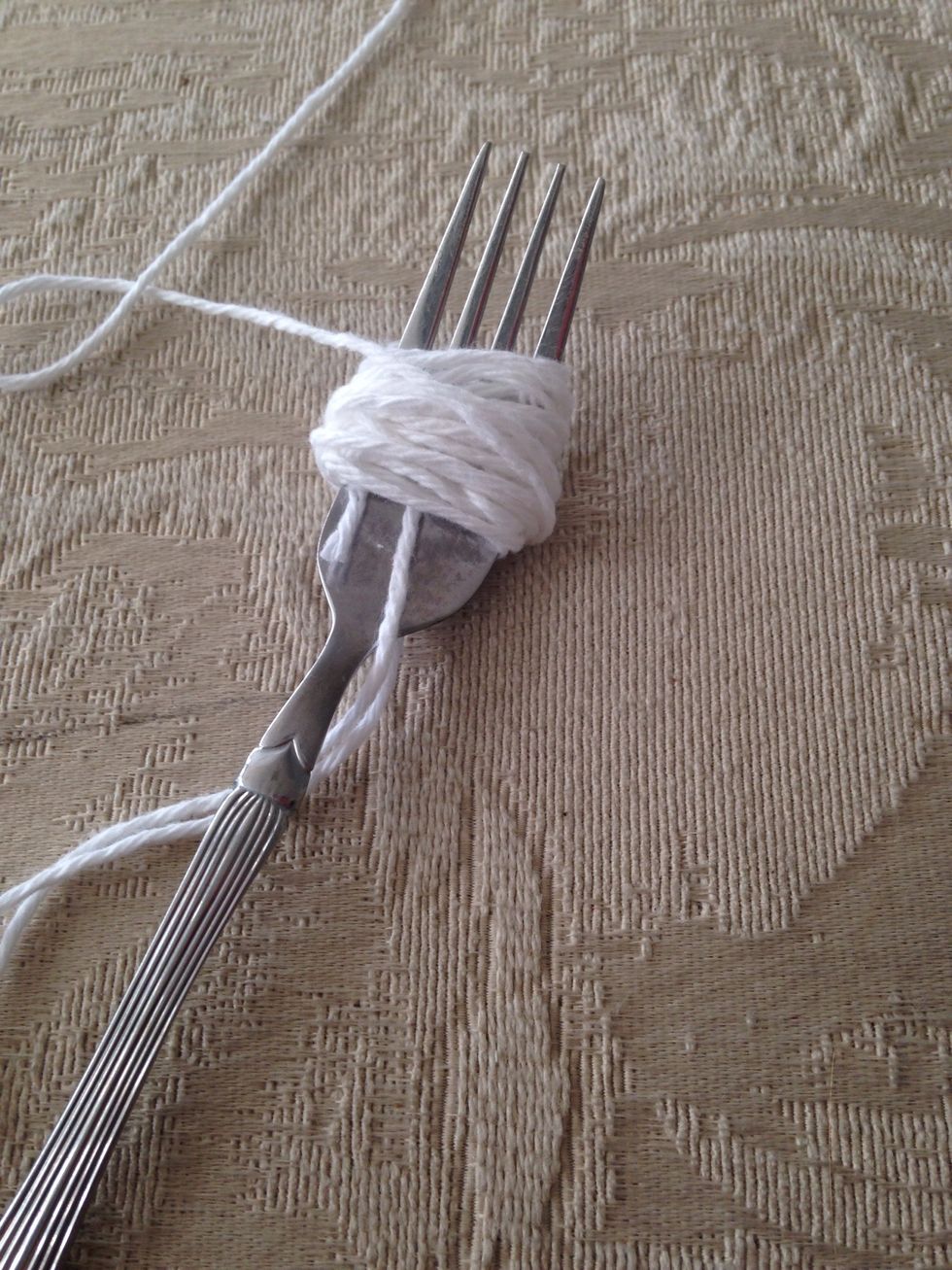 Then wrap of the yarn around to you about this size.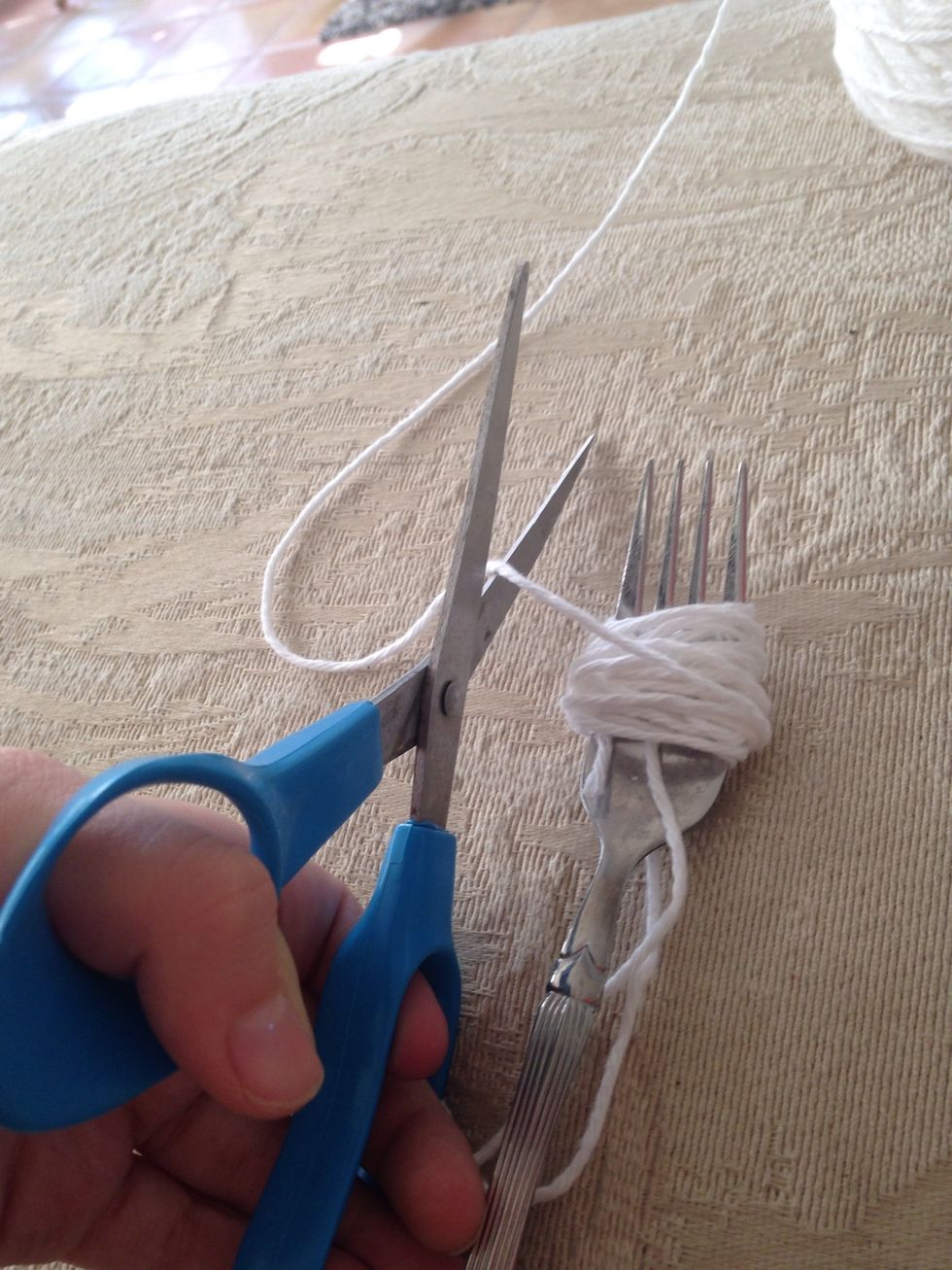 Then cut the string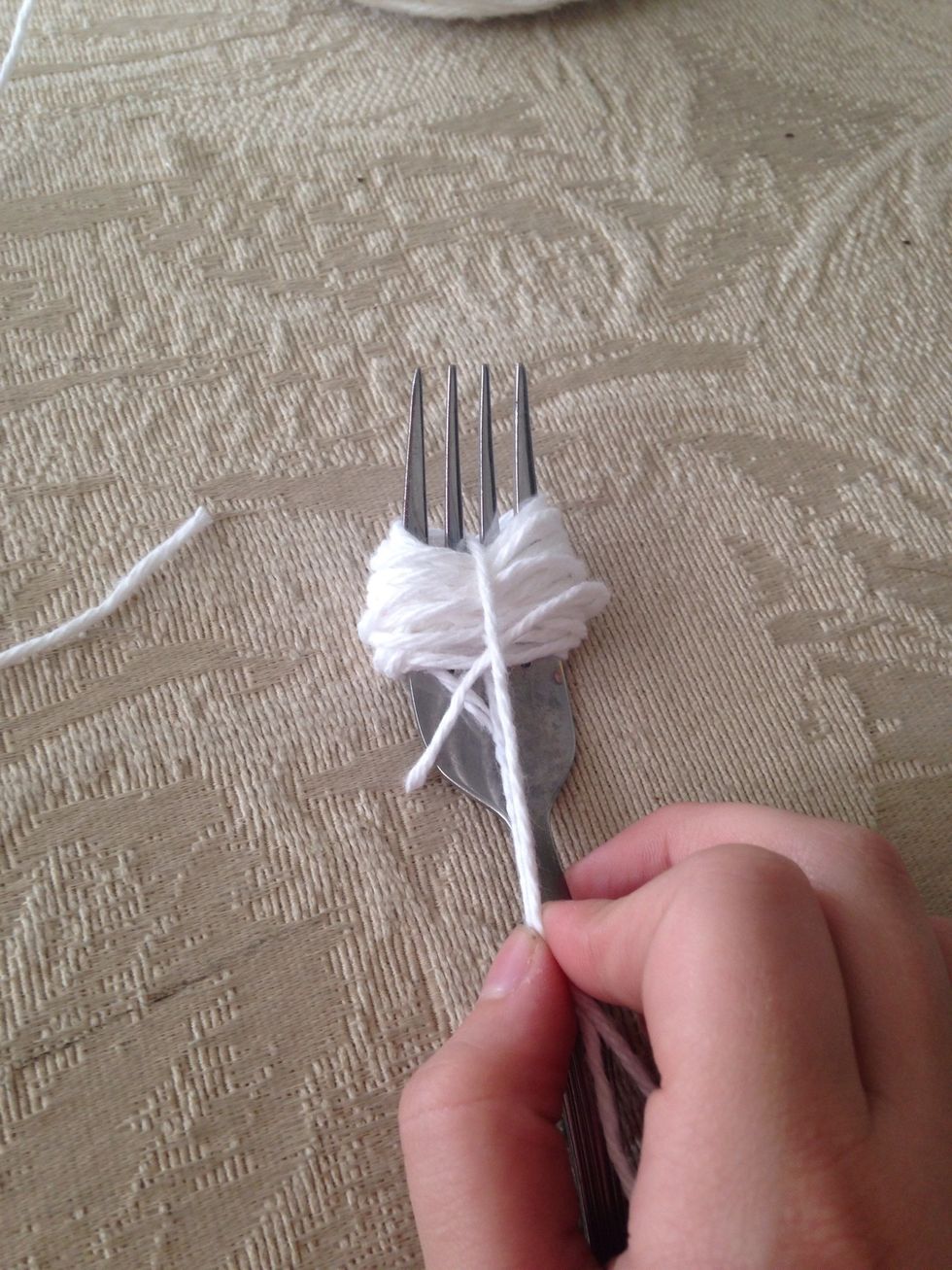 Then take the yarn that we put through the middle opening and bring it to the front.
Tie it in a not.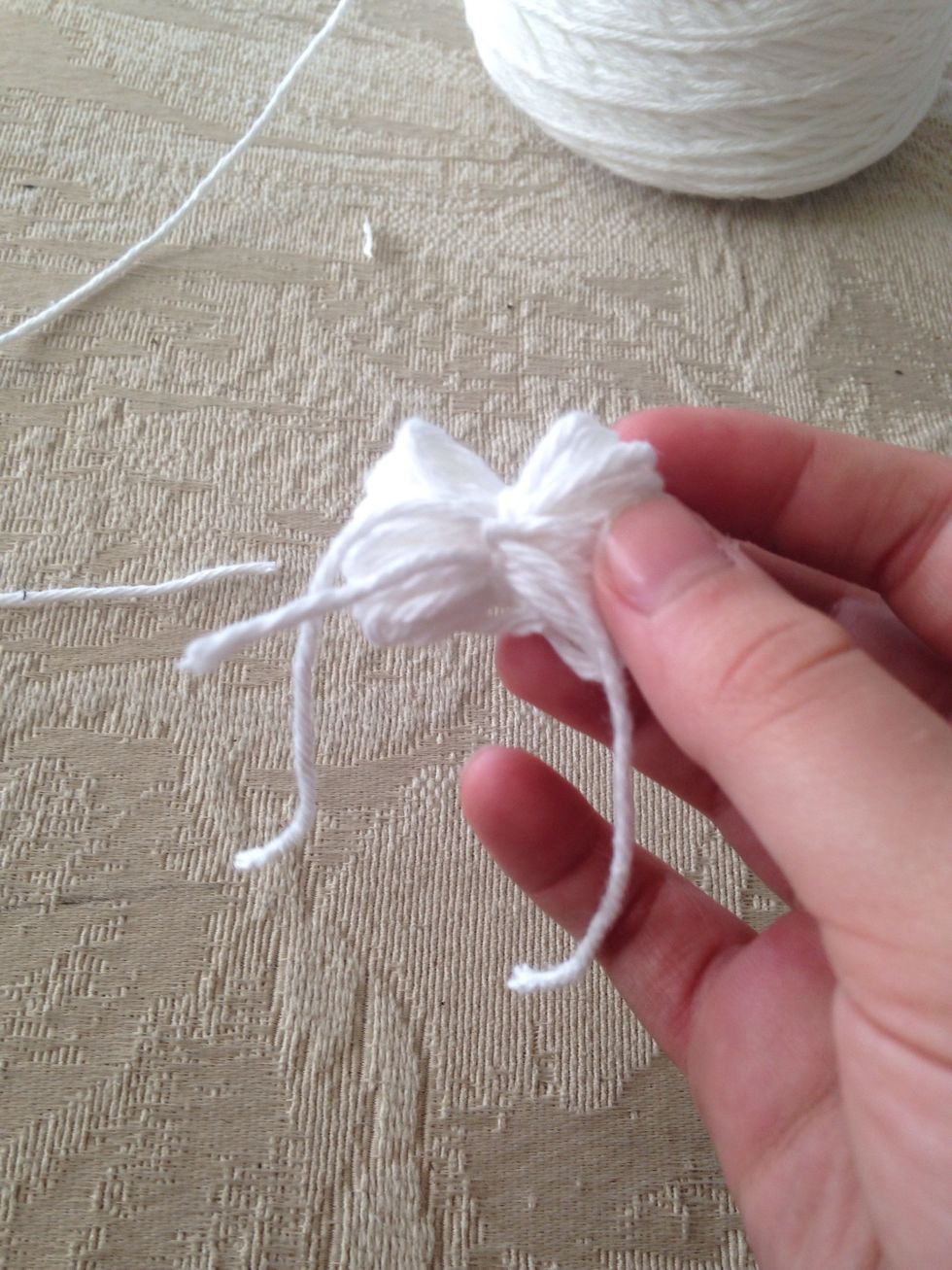 Then slip it off of the fork.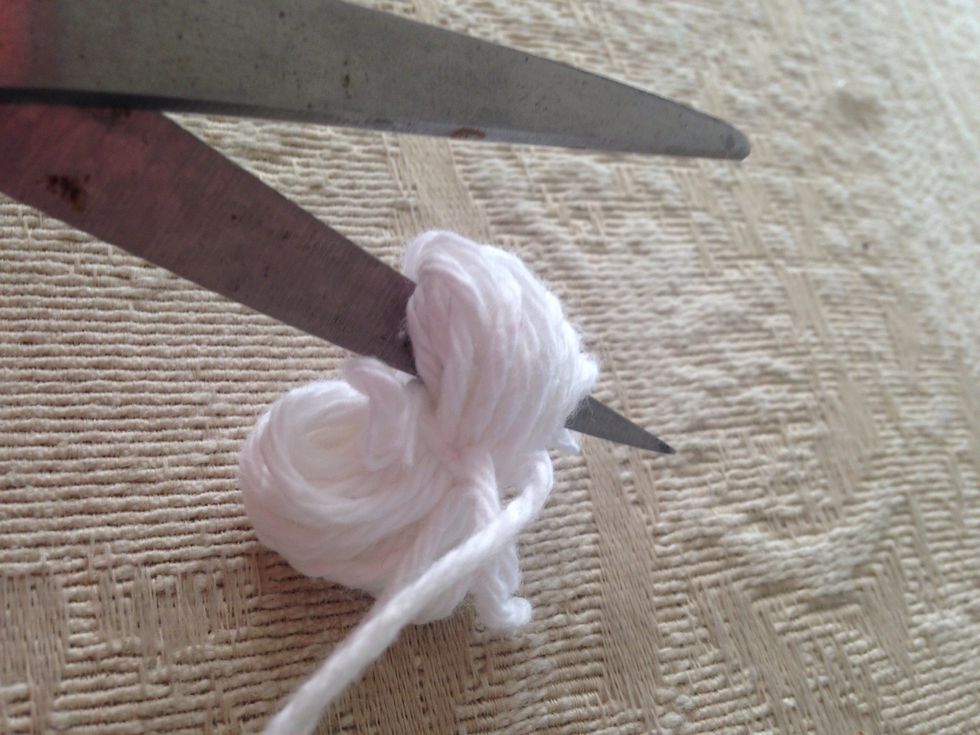 Slide of the scissors through the loop all of the way through.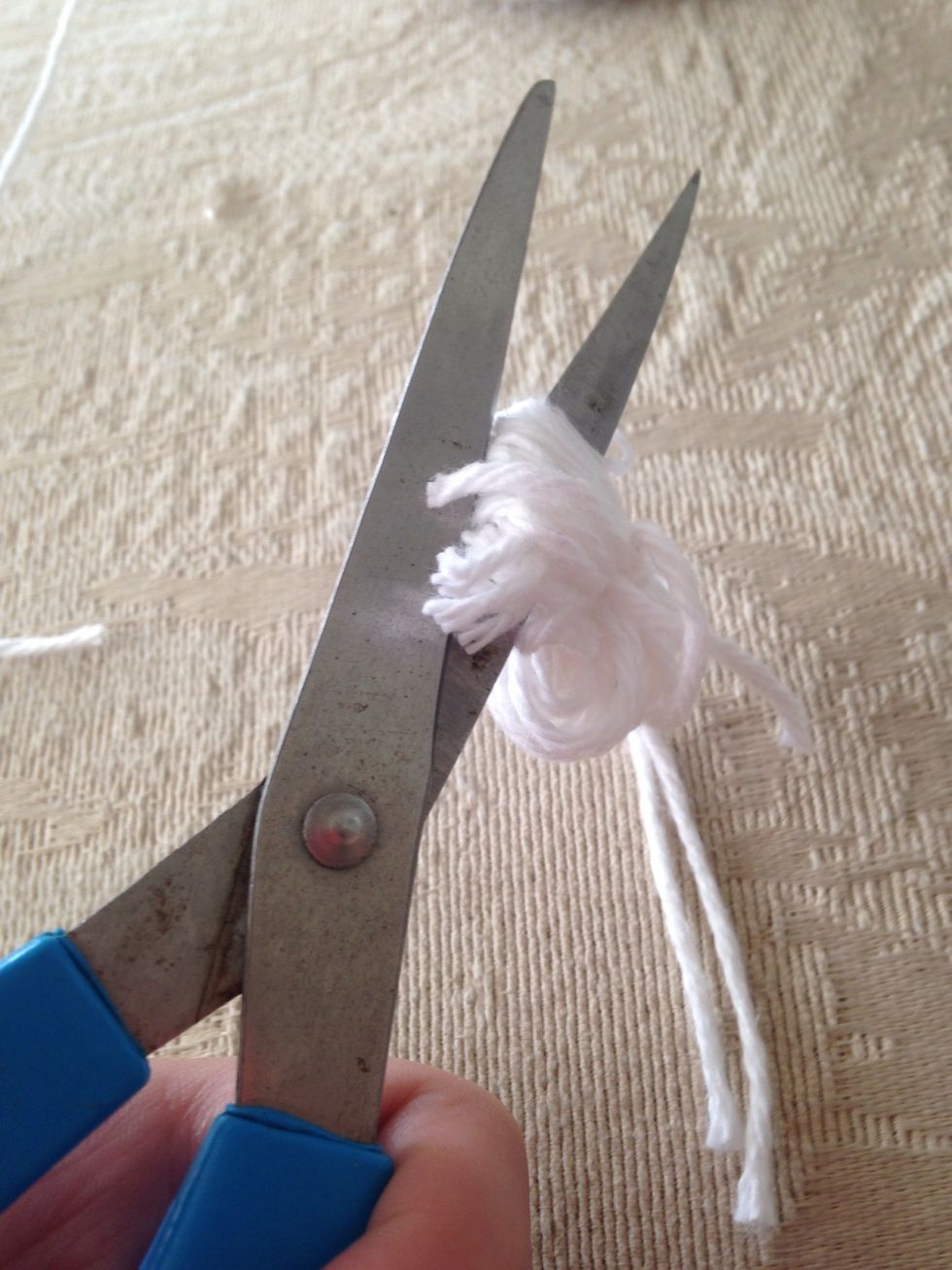 Then cut it.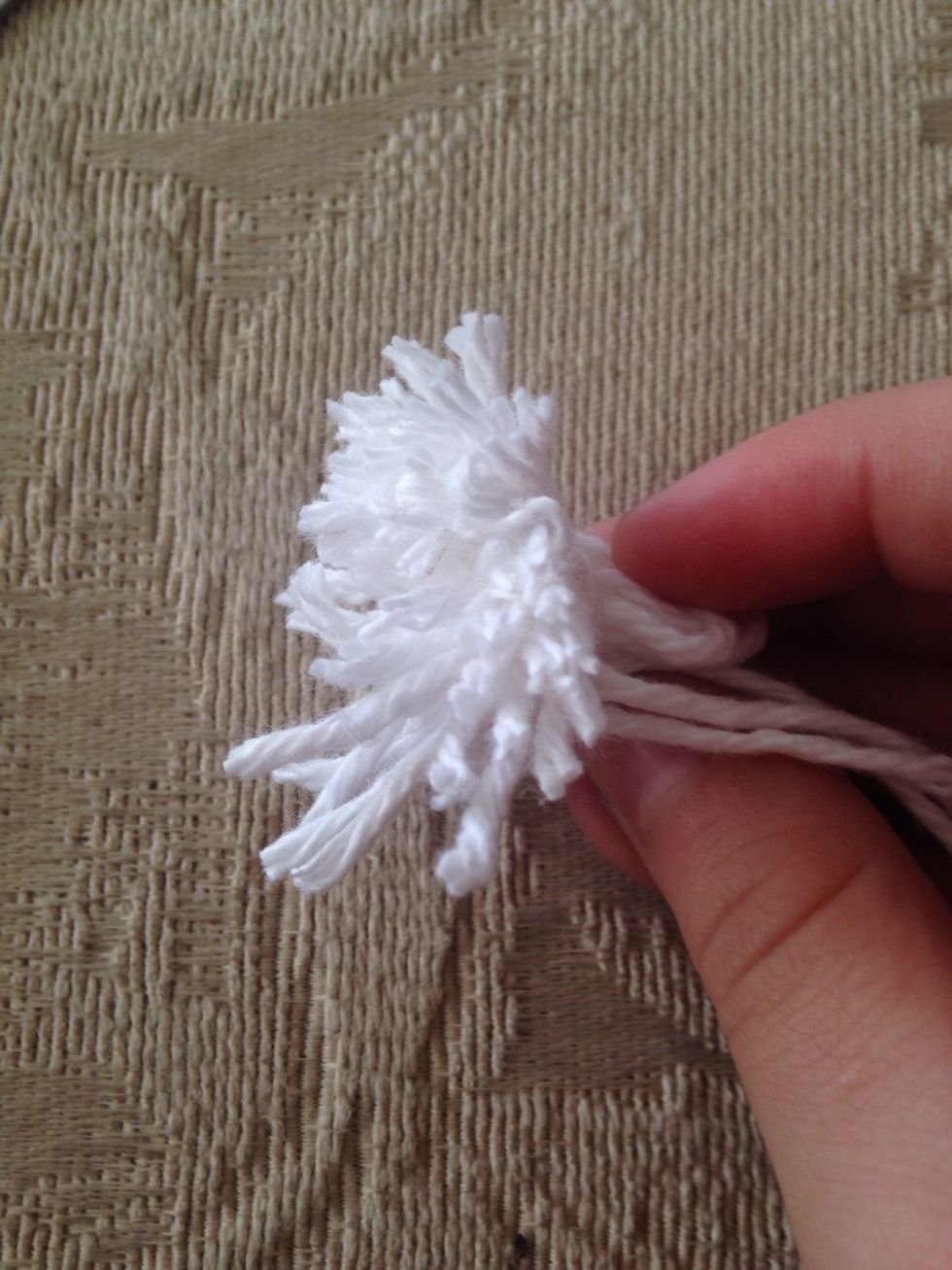 This is what one side should look like after.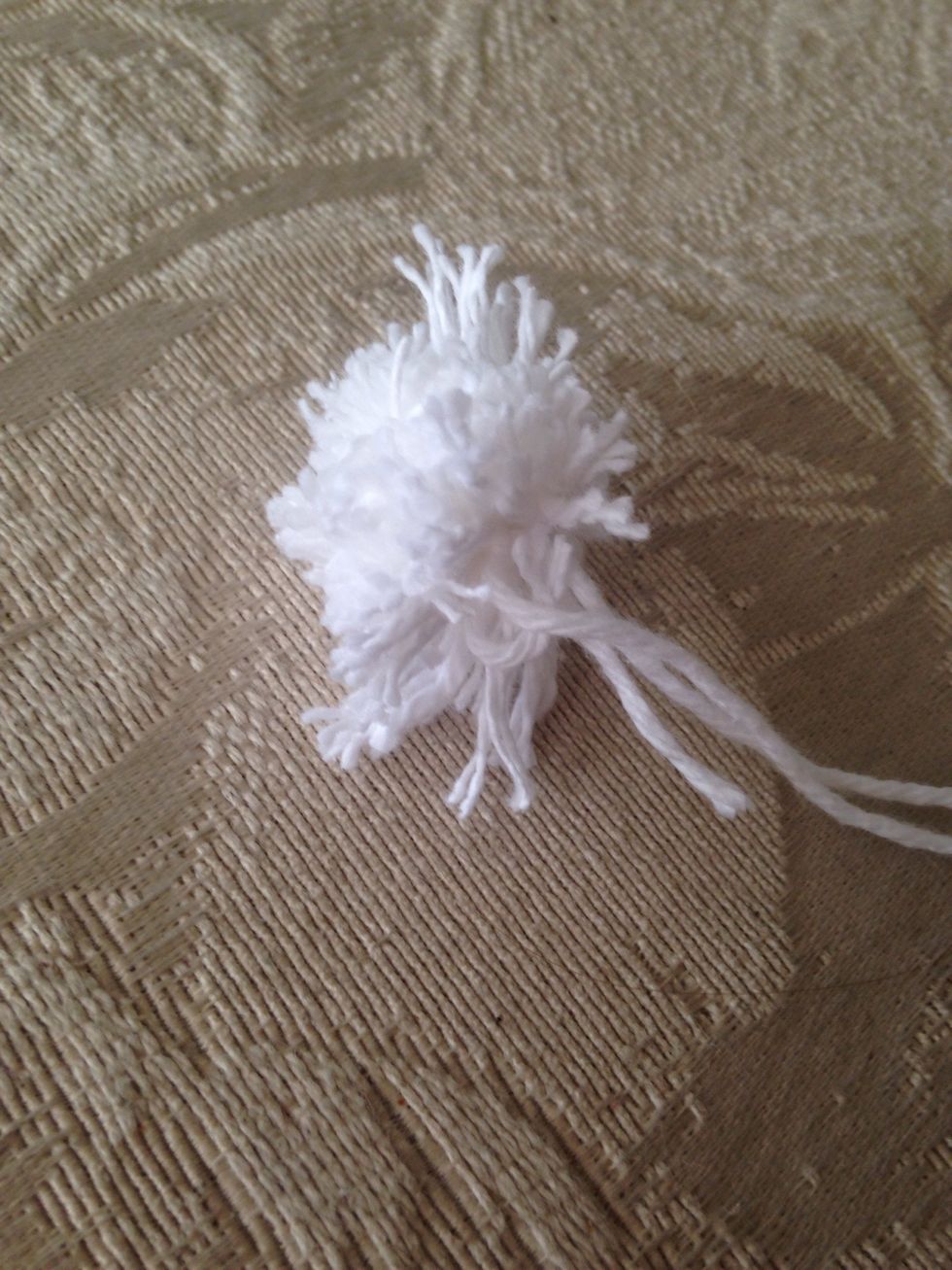 Repeat on the other side.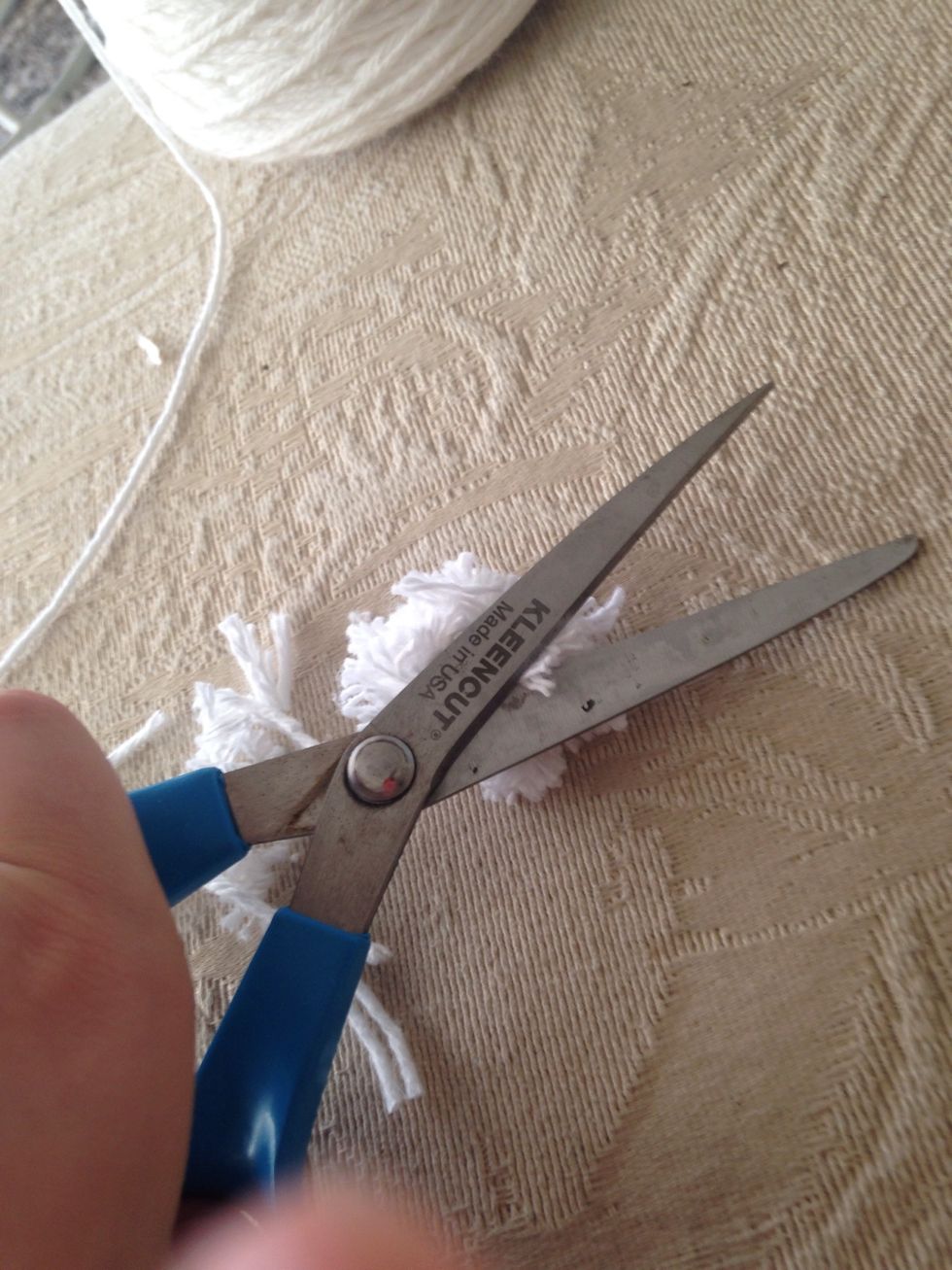 Now you want to trim the edges so it won't look all scraggly. LOL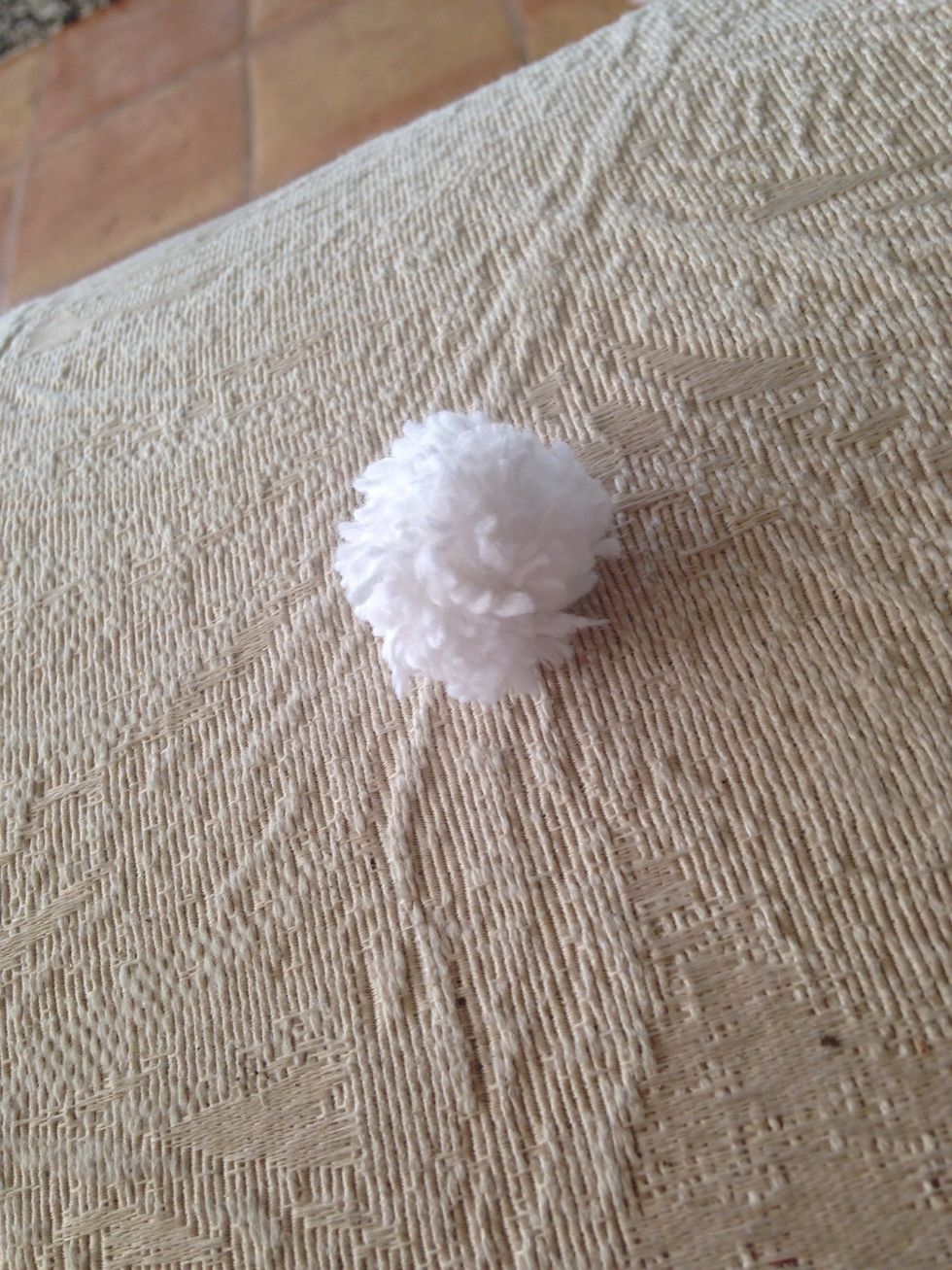 This is what it should look like when you are finished.
Now you have your cute pom-pom that you can use for anything you want.
The creator of this guide has not included tools