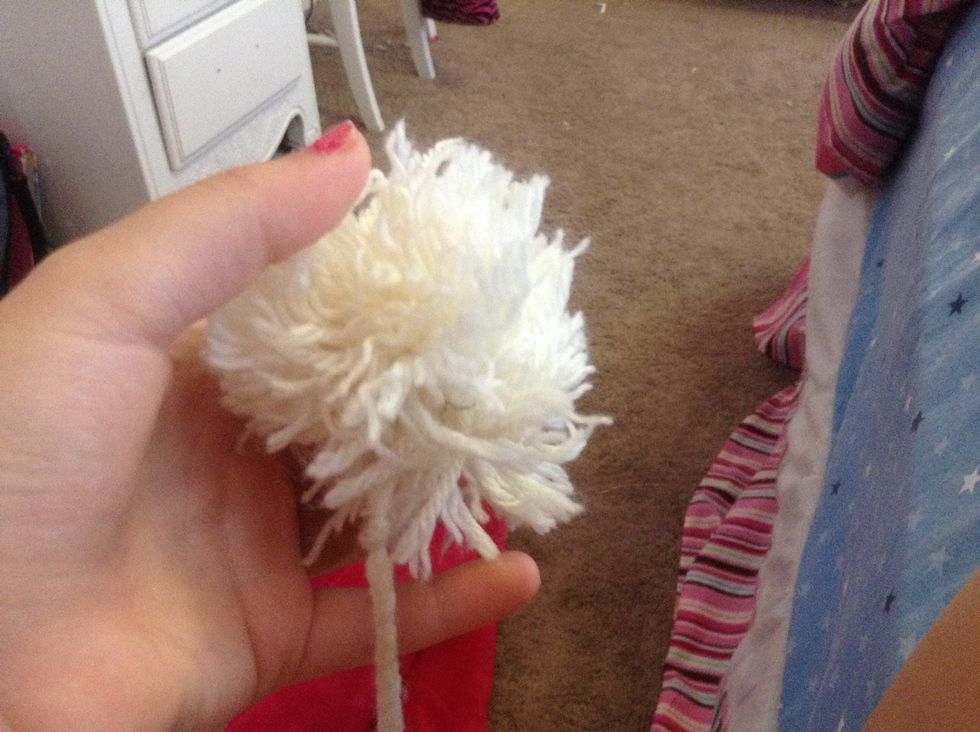 This is a Pom Pom that I made before. This one is actually a book mark and I show how to make them in my other guide but in this guide we will just be making a regular one.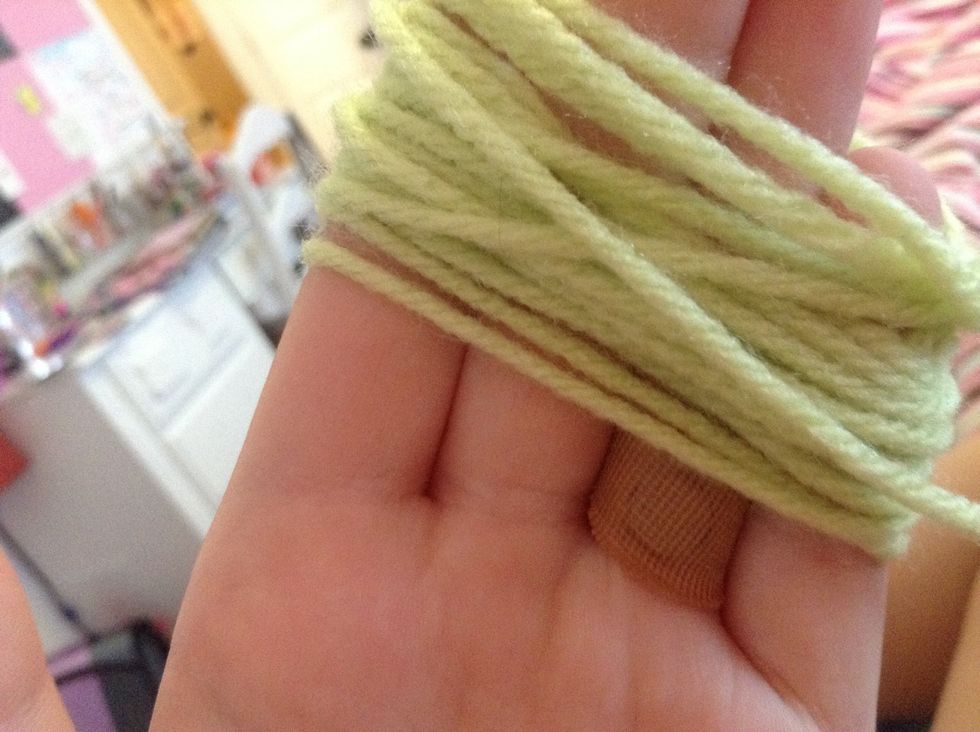 Take a few fingers and start wrapping whatever you are using (I am using yarn) around them. I'd say maybe like between 70-100 if you want a thick one. I barley wrapped it that much.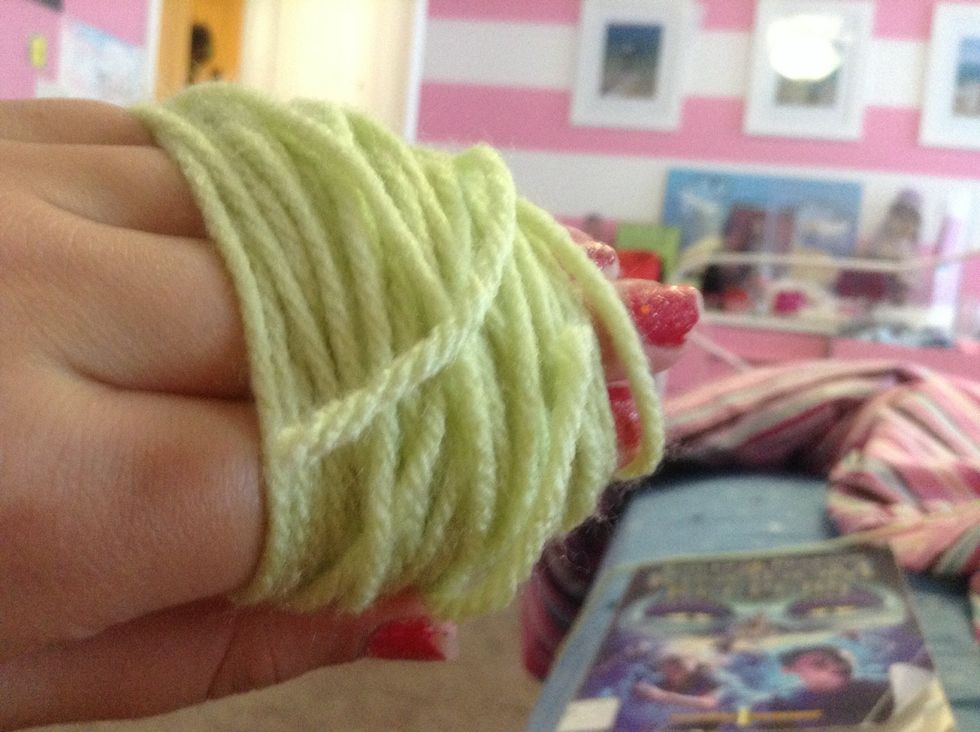 There! Now it's all wrapped! Don't worry about the end pieces though. It will all be fine. 😊
While still keeping the wrap of yarn on cut a string maybe..... About...... This long? I don't know just cut a string.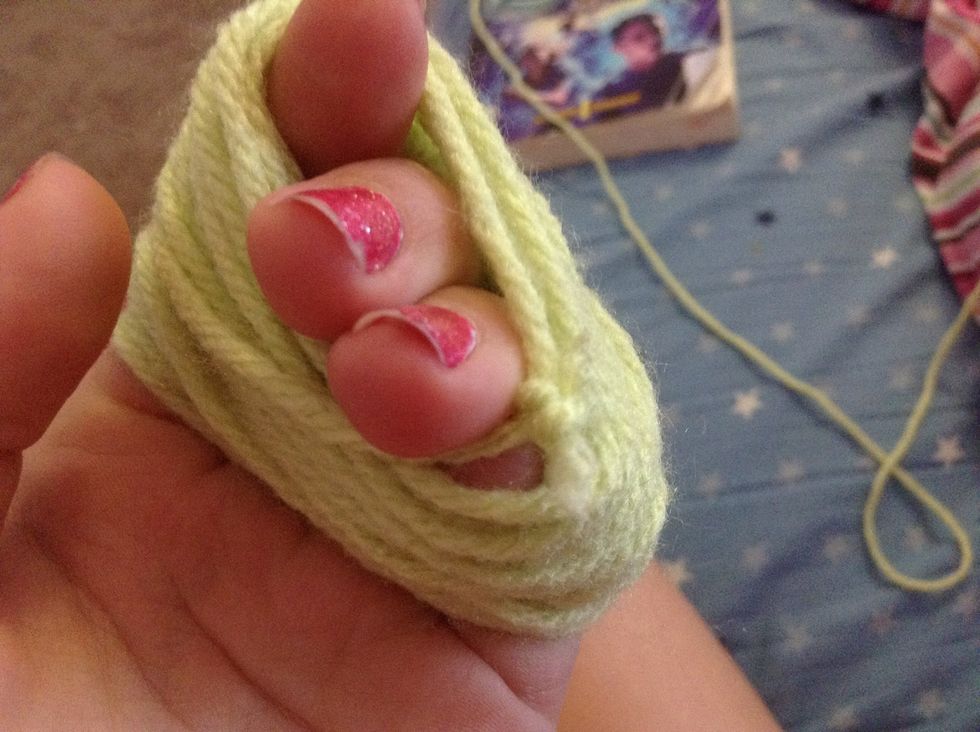 Ok just so here I found that my two ends were near each other so I tied them together but that was a mistake don't try it. It makes no difference.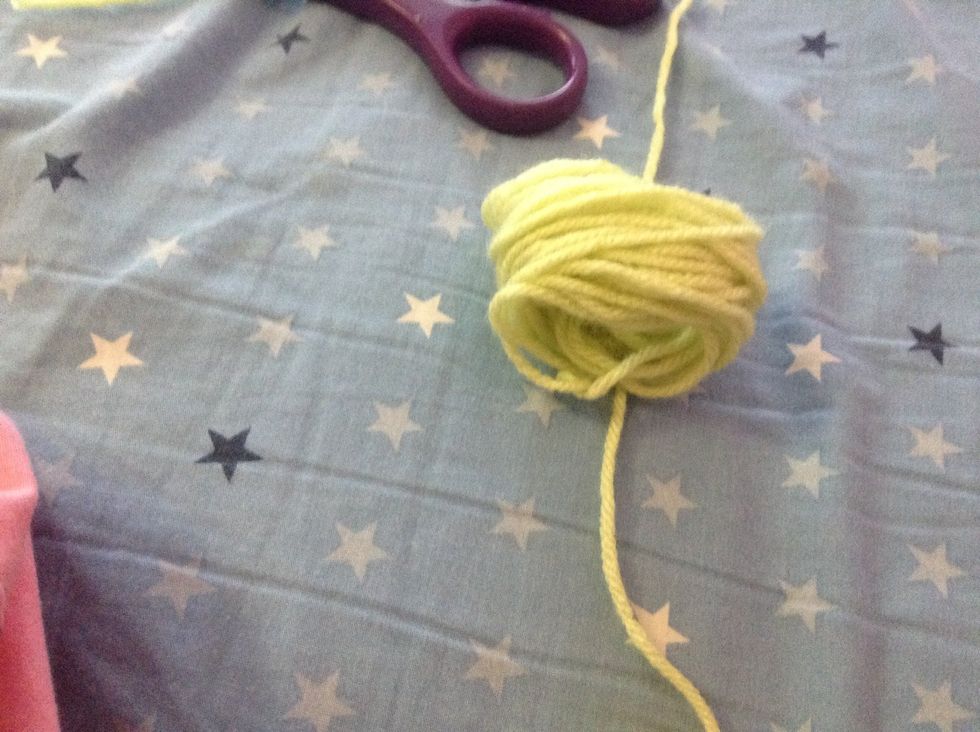 So anyways now you get to take it off and lay it on the string you cut. Make sure it is this way. Like if the string was pointing forwards I forint of you and you high fived it and your string cam off
Yarn (or whatever you would like to use)
Scissors