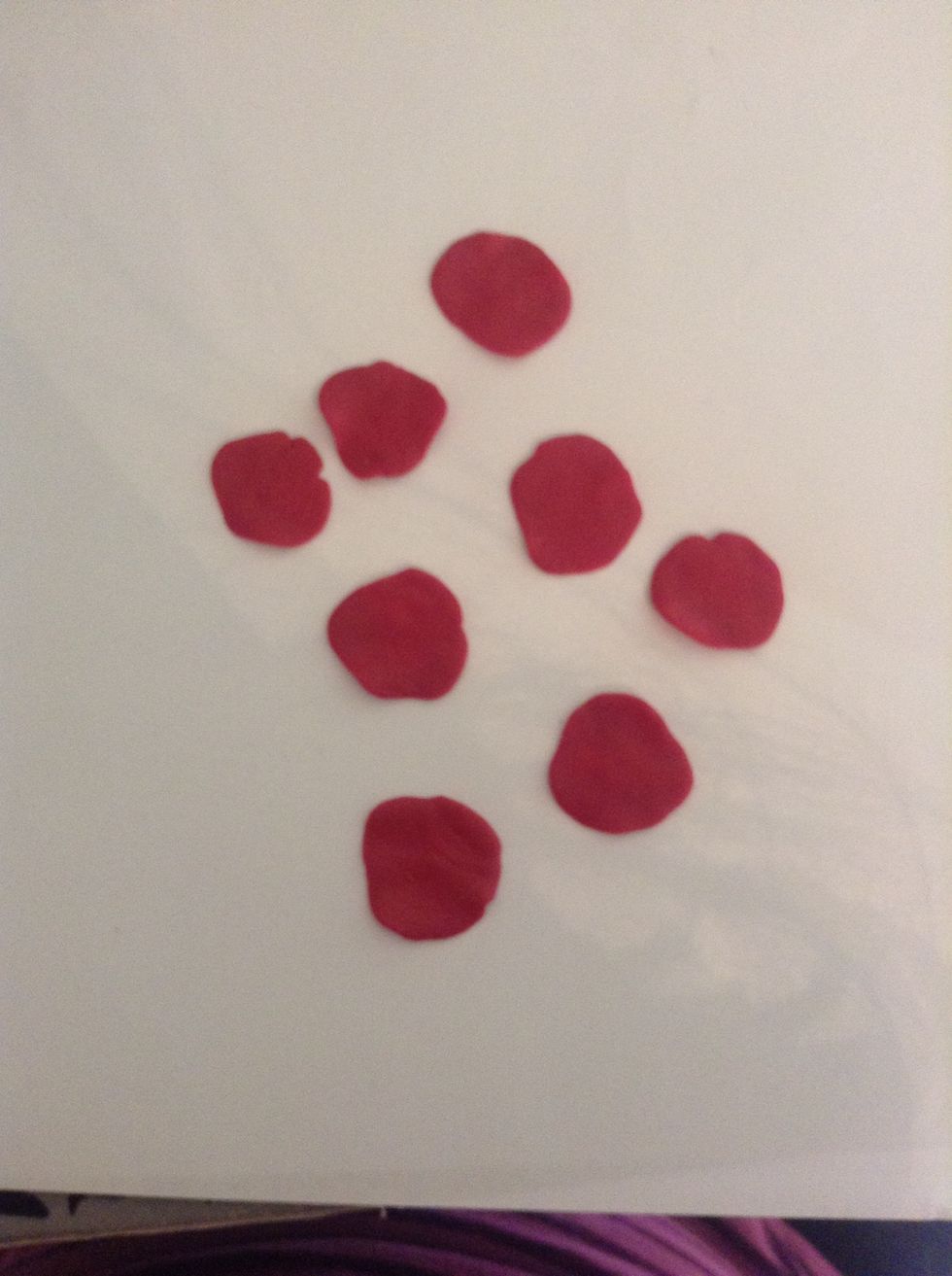 Form 8 flat circles with the clay.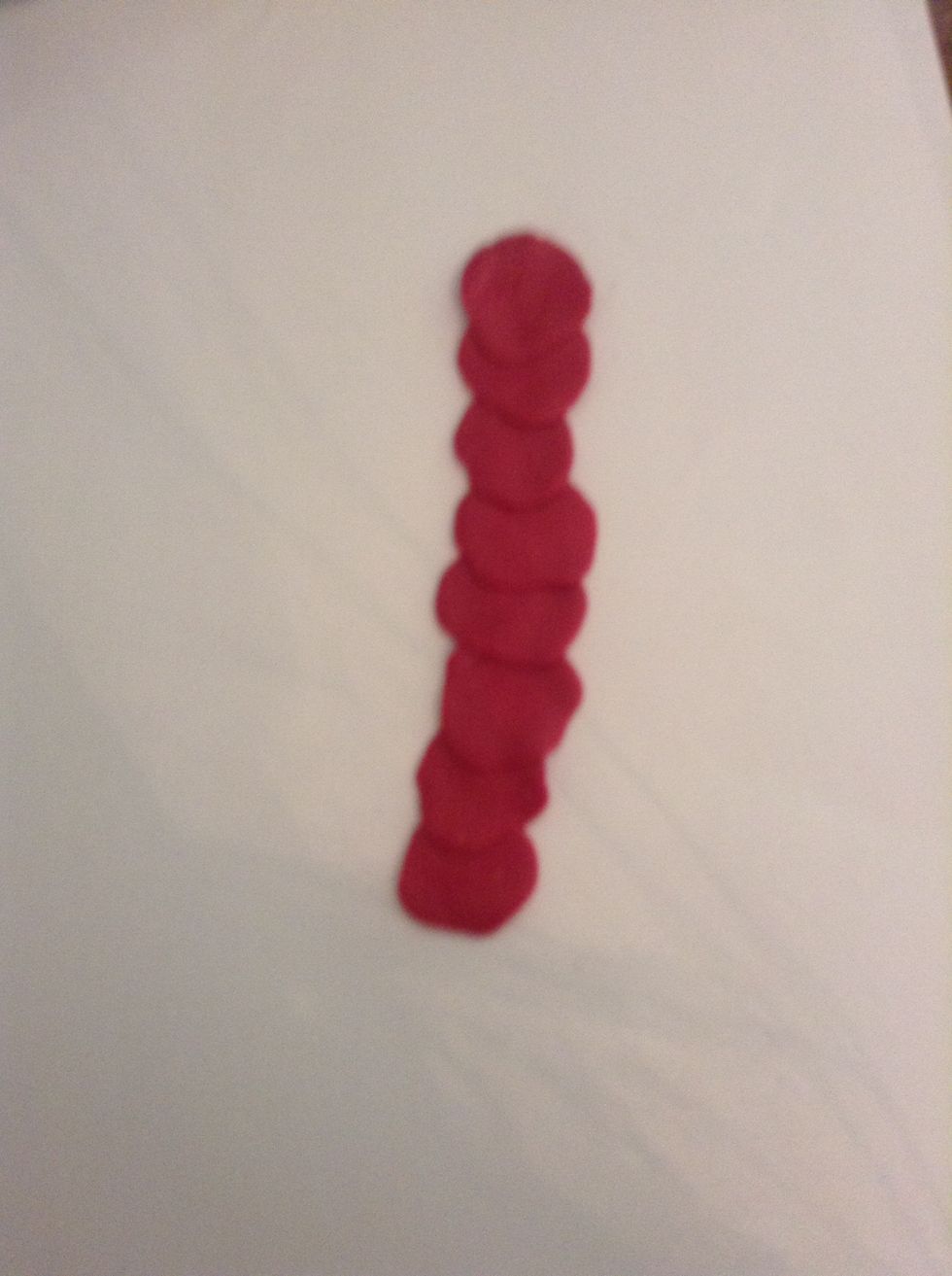 Lay them on top of each other slightly.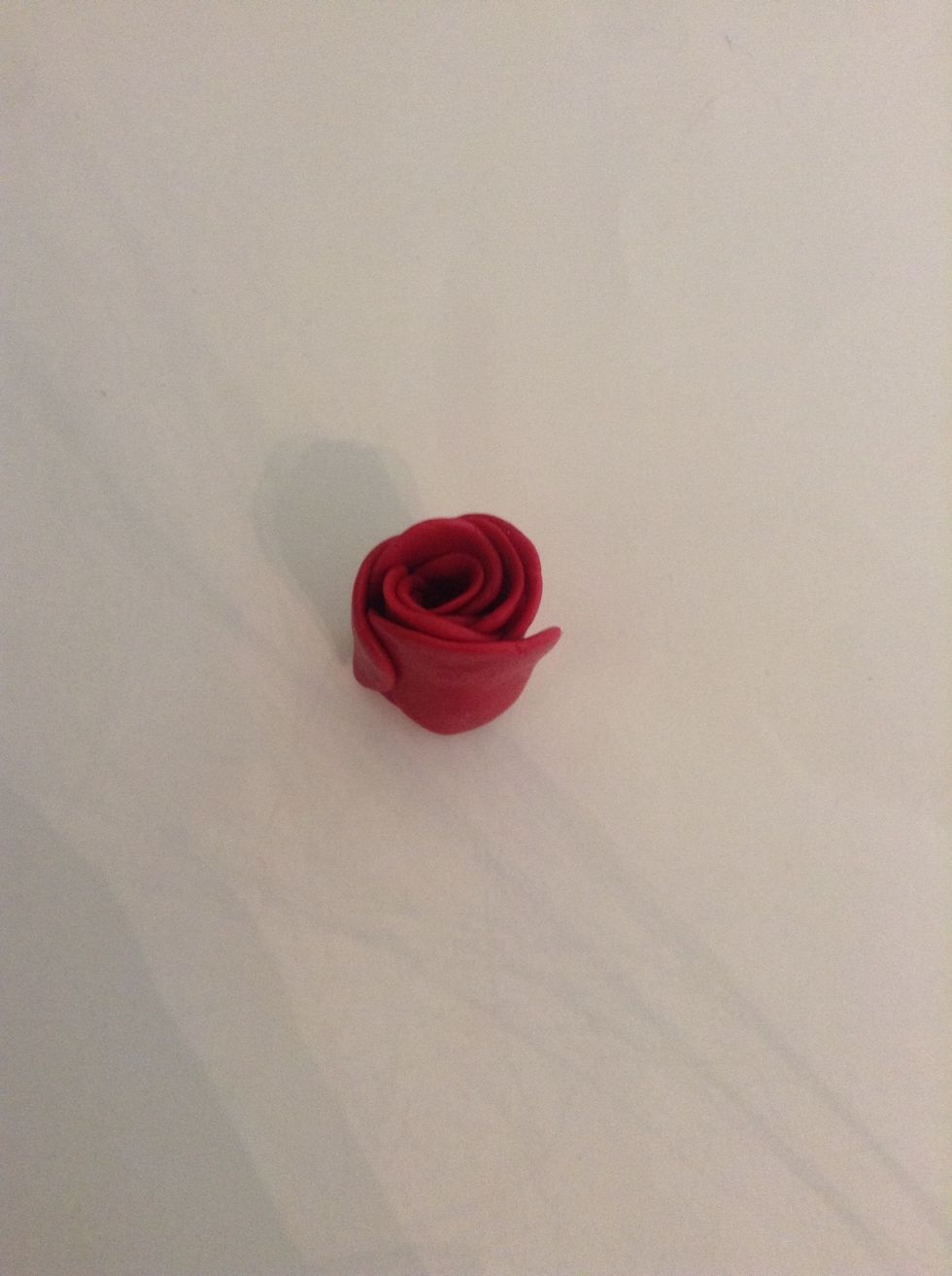 Roll the line of red circles.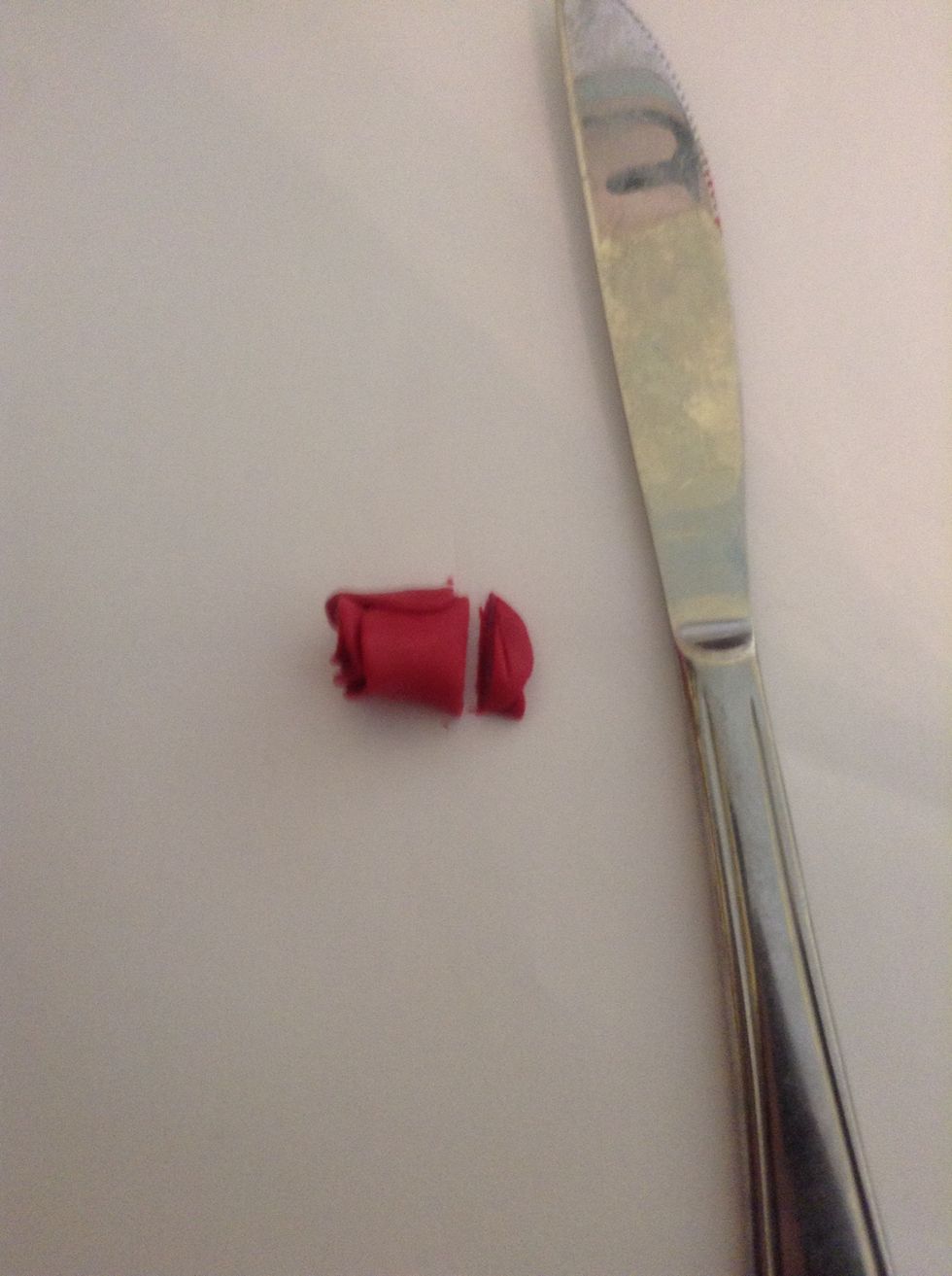 Slice off a bit of one end, I suggest the messiest end.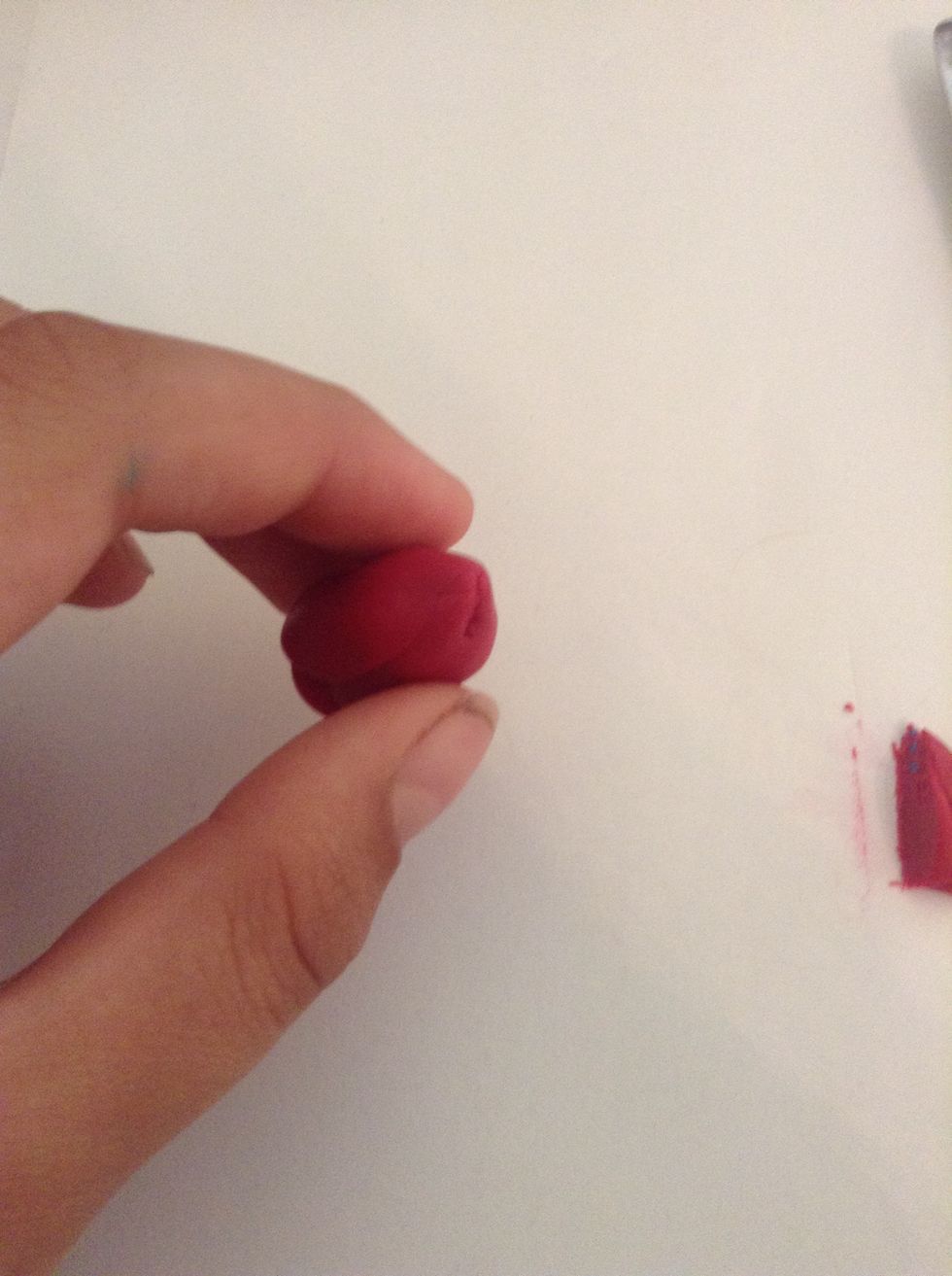 Pinch the end of the flower that was cut with the knife.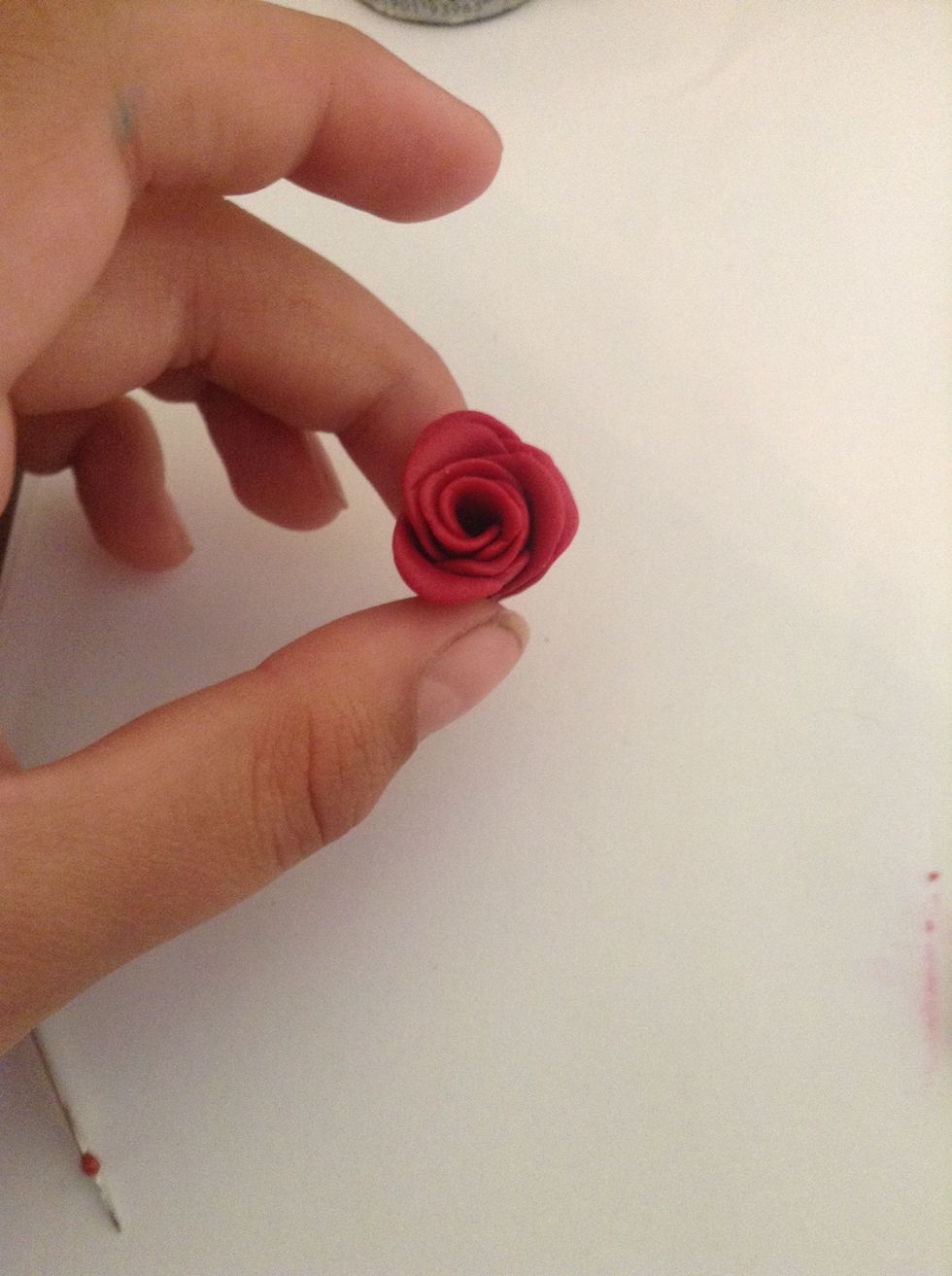 Spread out the petals on the other side.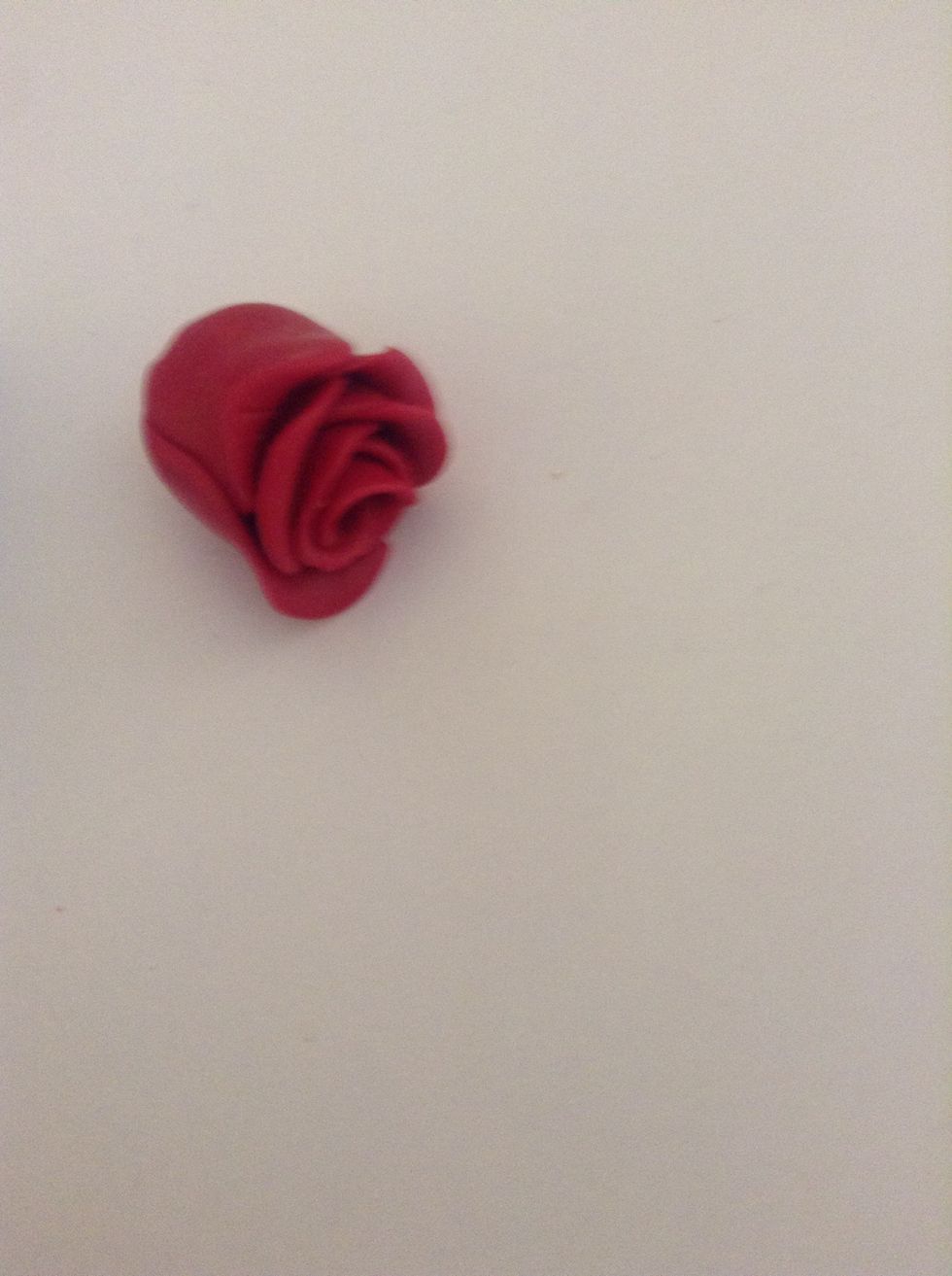 All done!
Any color of polymer clay
A butter knife or an exacto knife