Supplies: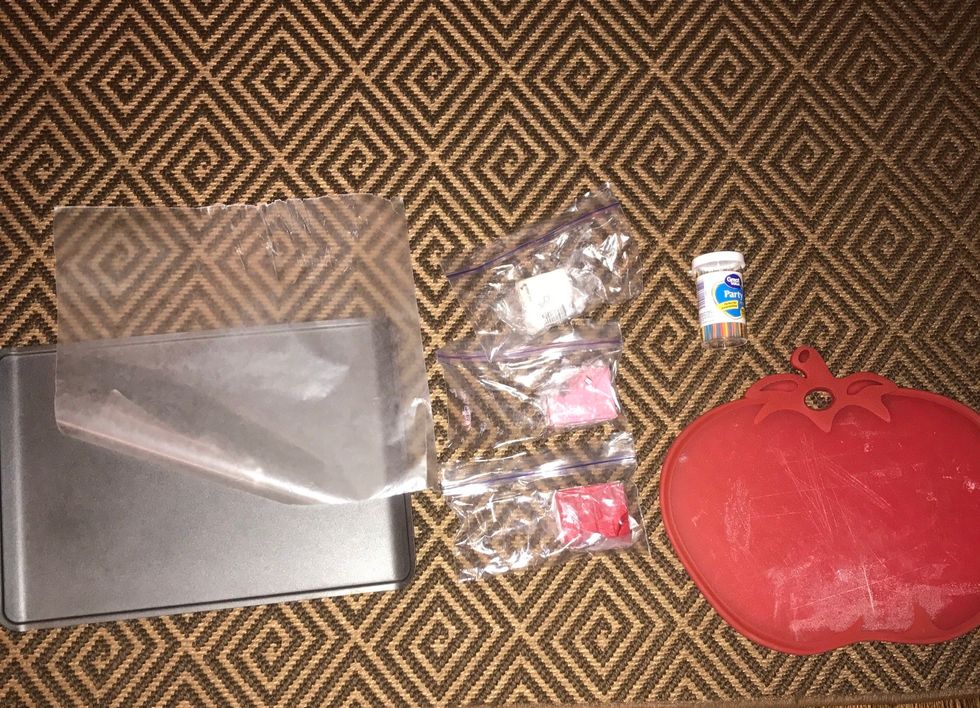 The cutting board is your work surface.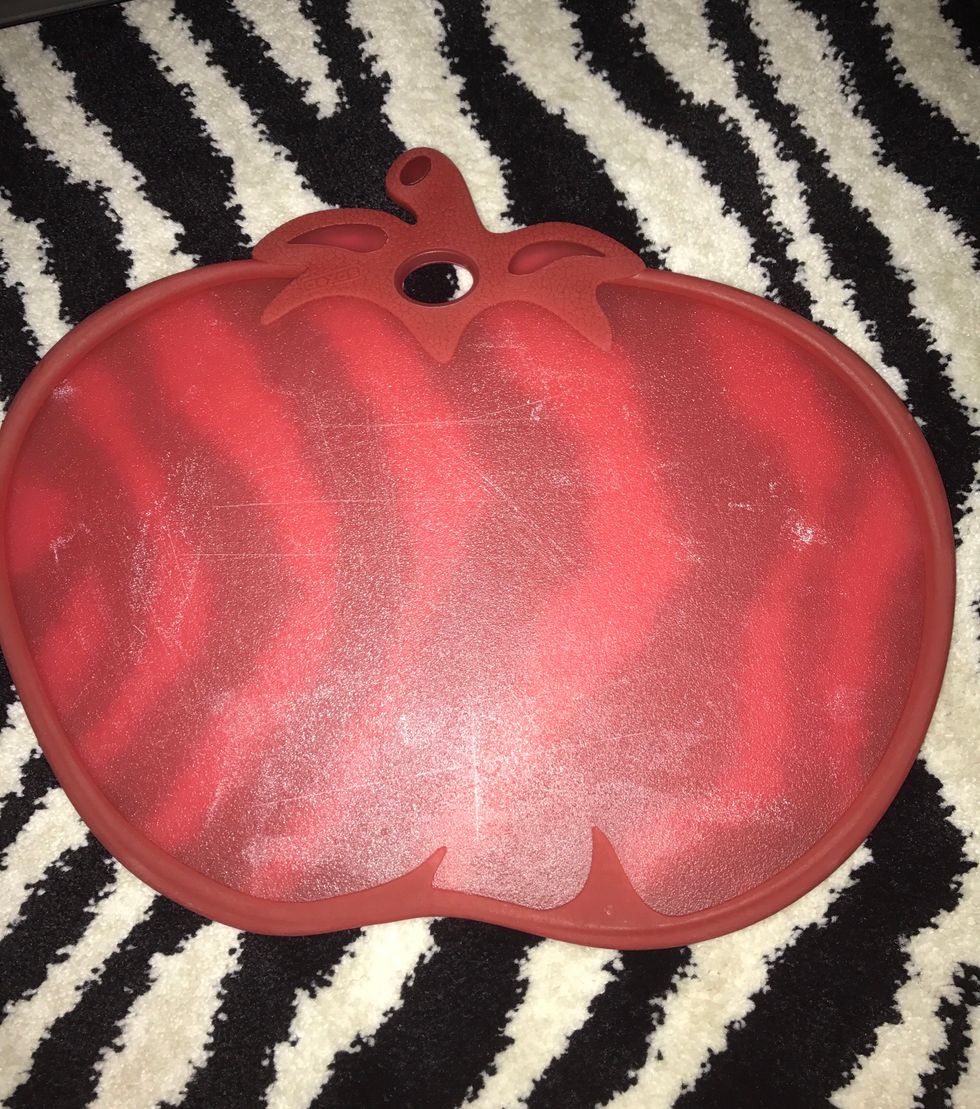 Open your three clay packets, and take a chunk (about the size of your thumb nail) of one of the colors. This will be your cupcake wrapper (base). I will be using pink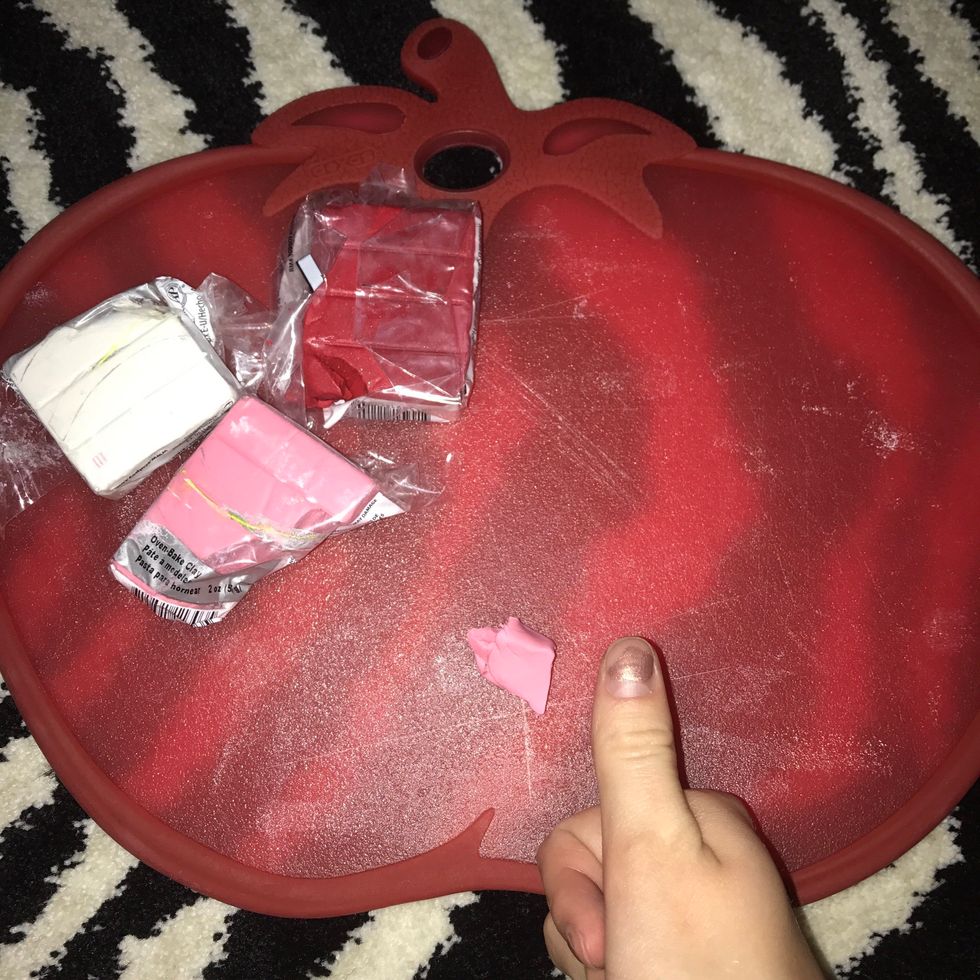 With your fingers, form your base into a short cylinder. Set it aside.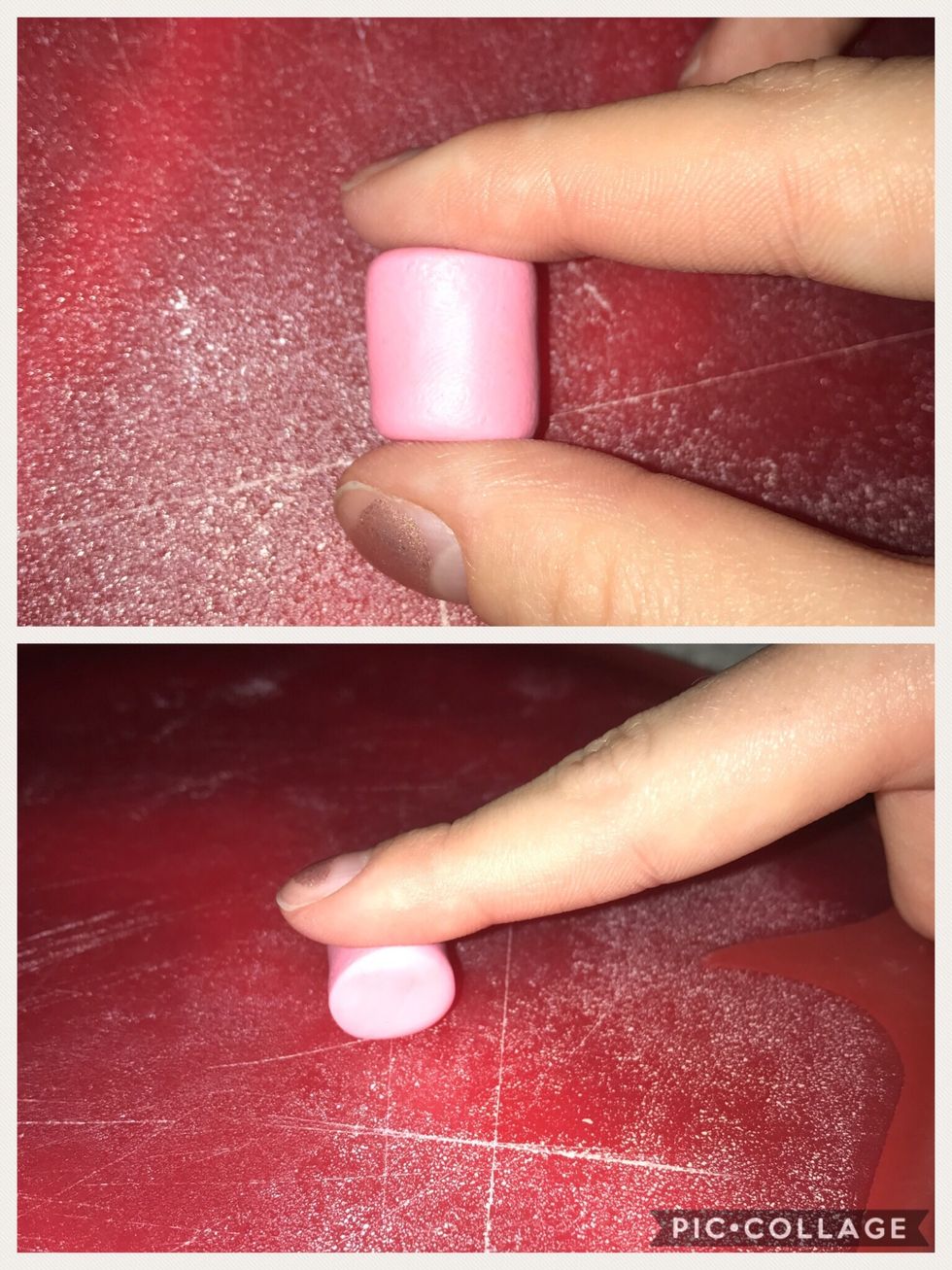 Now take another chunk of clay, a little bigger than the the base, and roll it into a semi-thick snake. This will be your icing. I am using the color white.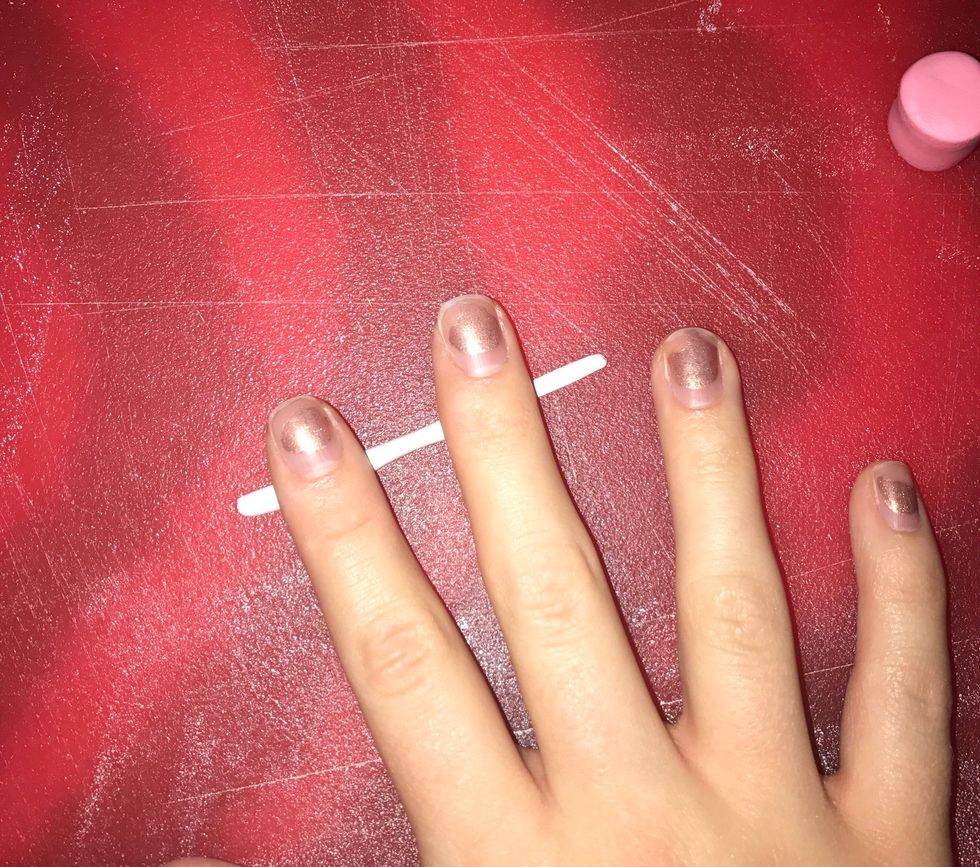 Now, take your base and your snake. Start wrapping your snake on top of the base. Create a upside down tornado.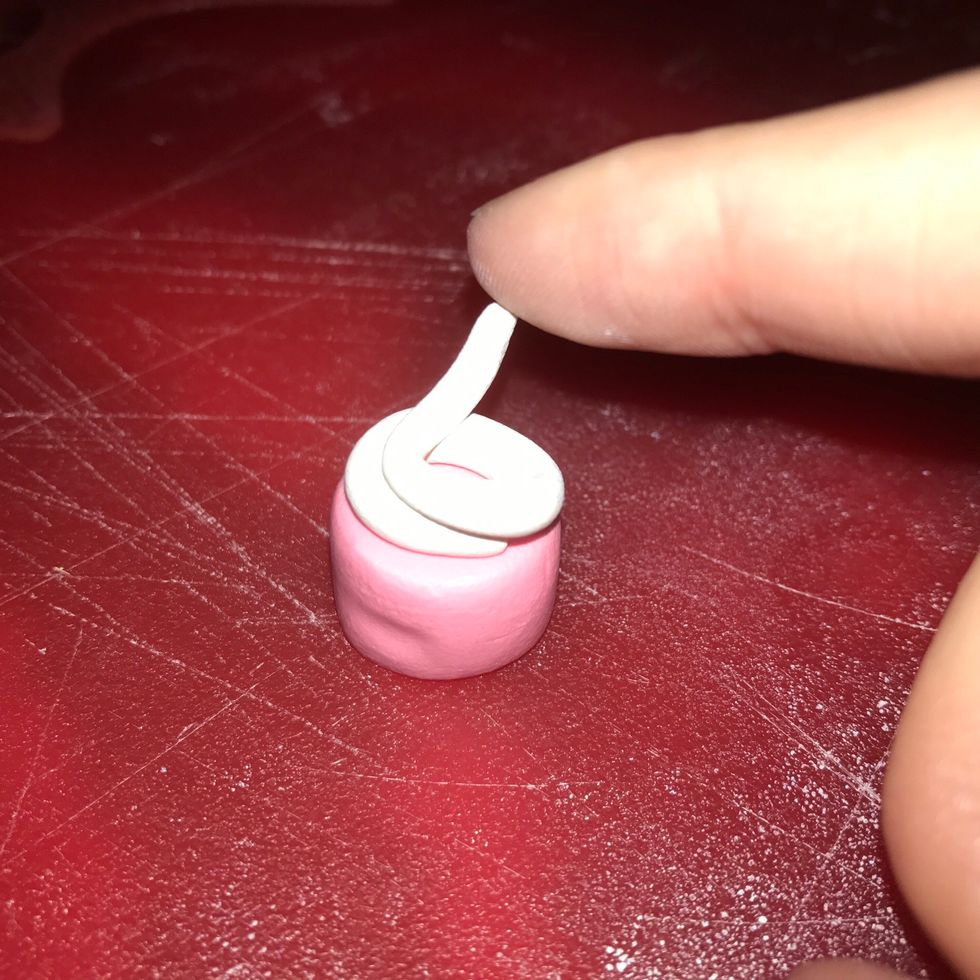 Now you should have something that looks like a cupcake. Take your tooth pick and impress vertical lines all around the base. This will make the cupcake wrapper look more realistic.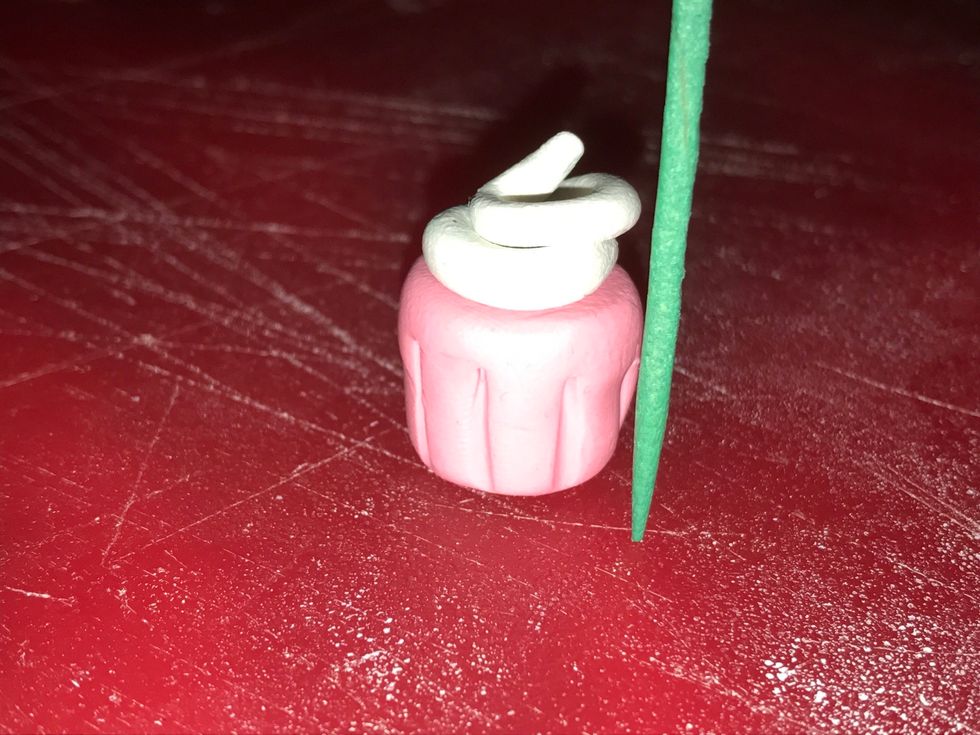 Now take your final colored clay. This will be your cherry on top! I will be using red. Take a very small amount of clay and roll it into a small ball. Place carefully on top of your icing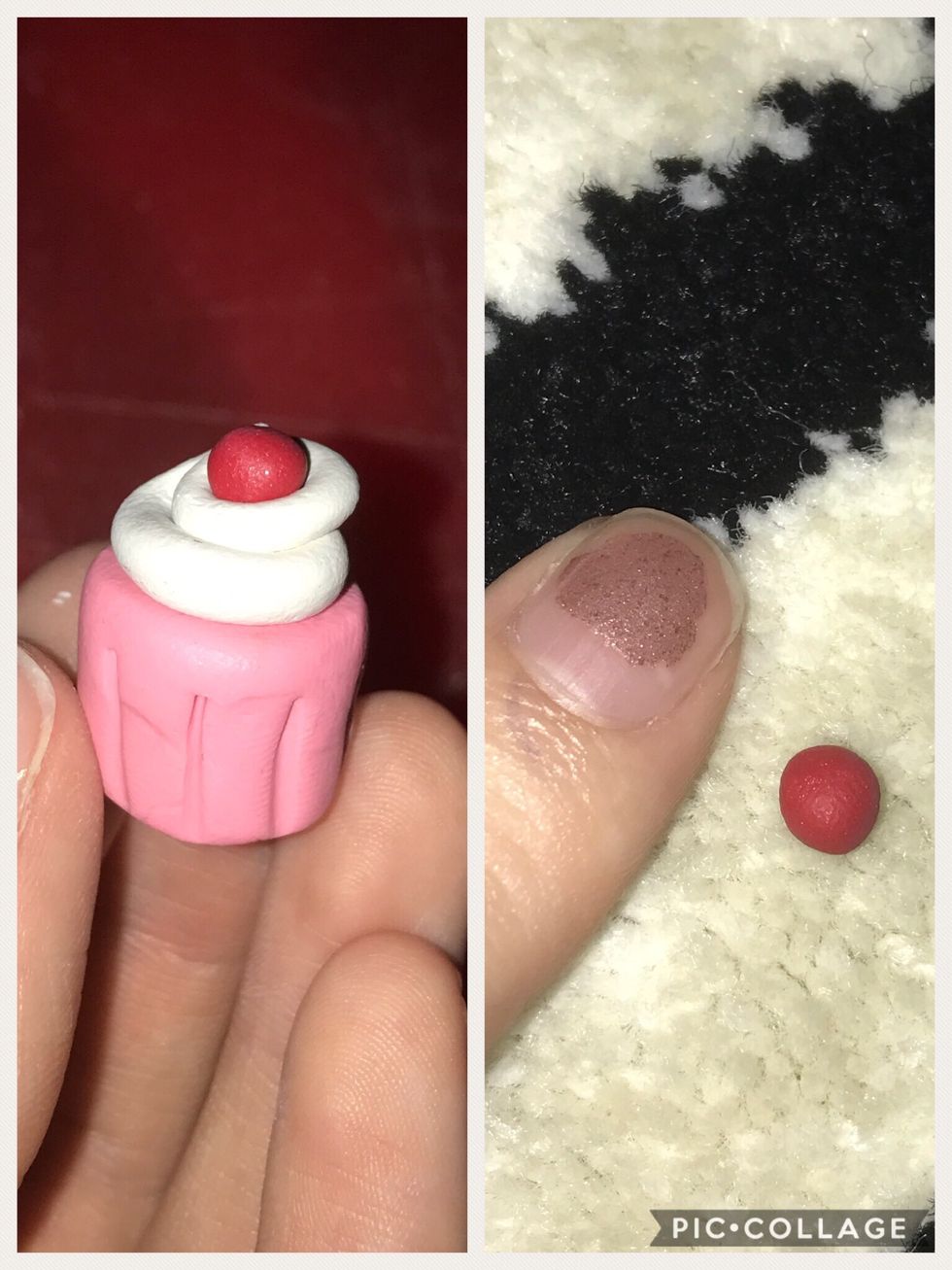 Now it is time to put in your eye pin, to make the cupcake a charm. Take the eye pin and place it through the cherry, and straight down into the icing. Now, the clay is an official charm.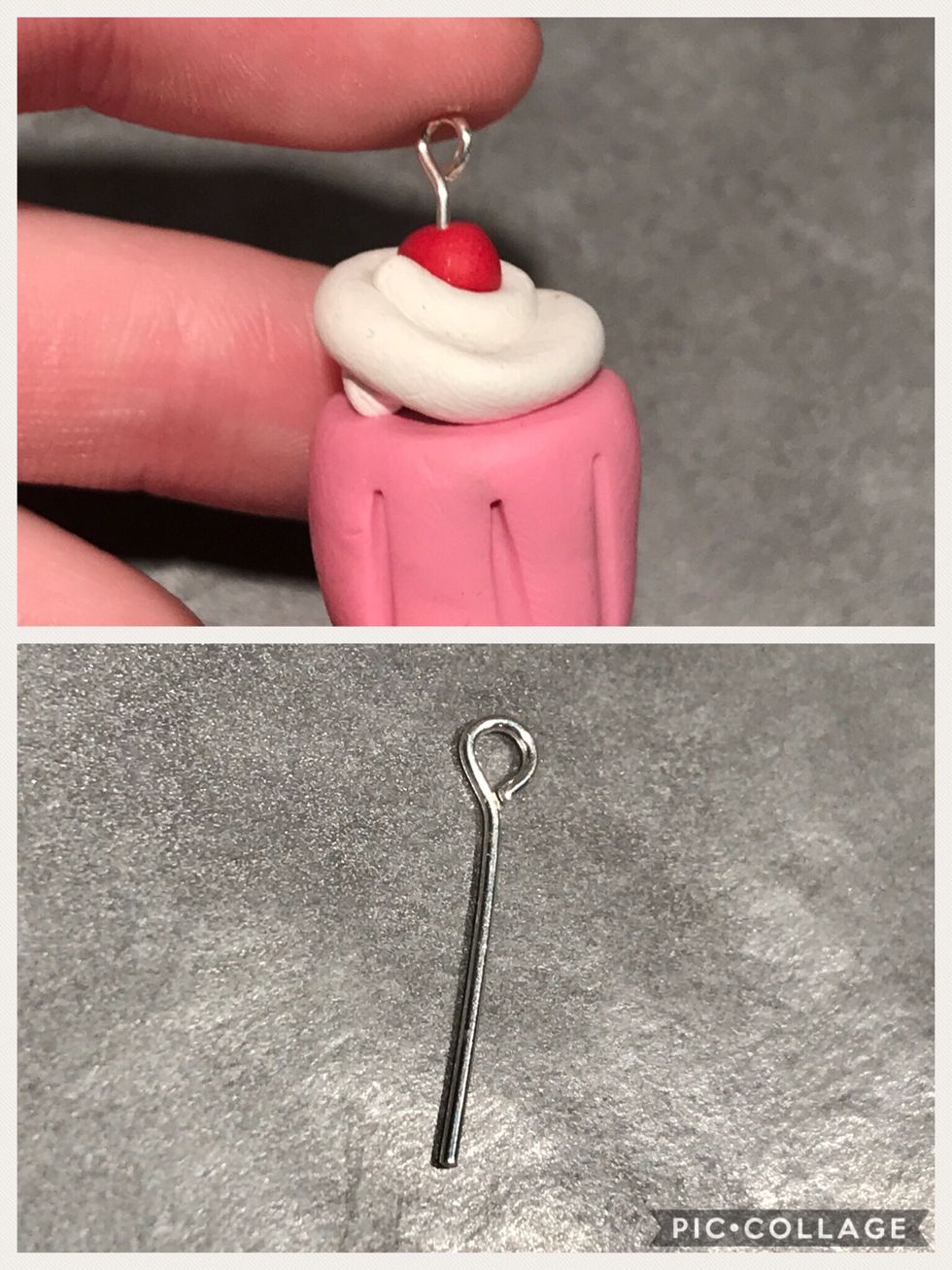 While the oven is preheating, take a cookie sheet and place parchment/ wax paper on top of it. After your oven is preheated, place the charm on your cookie sheet and bake for 15 minutes. Let cool.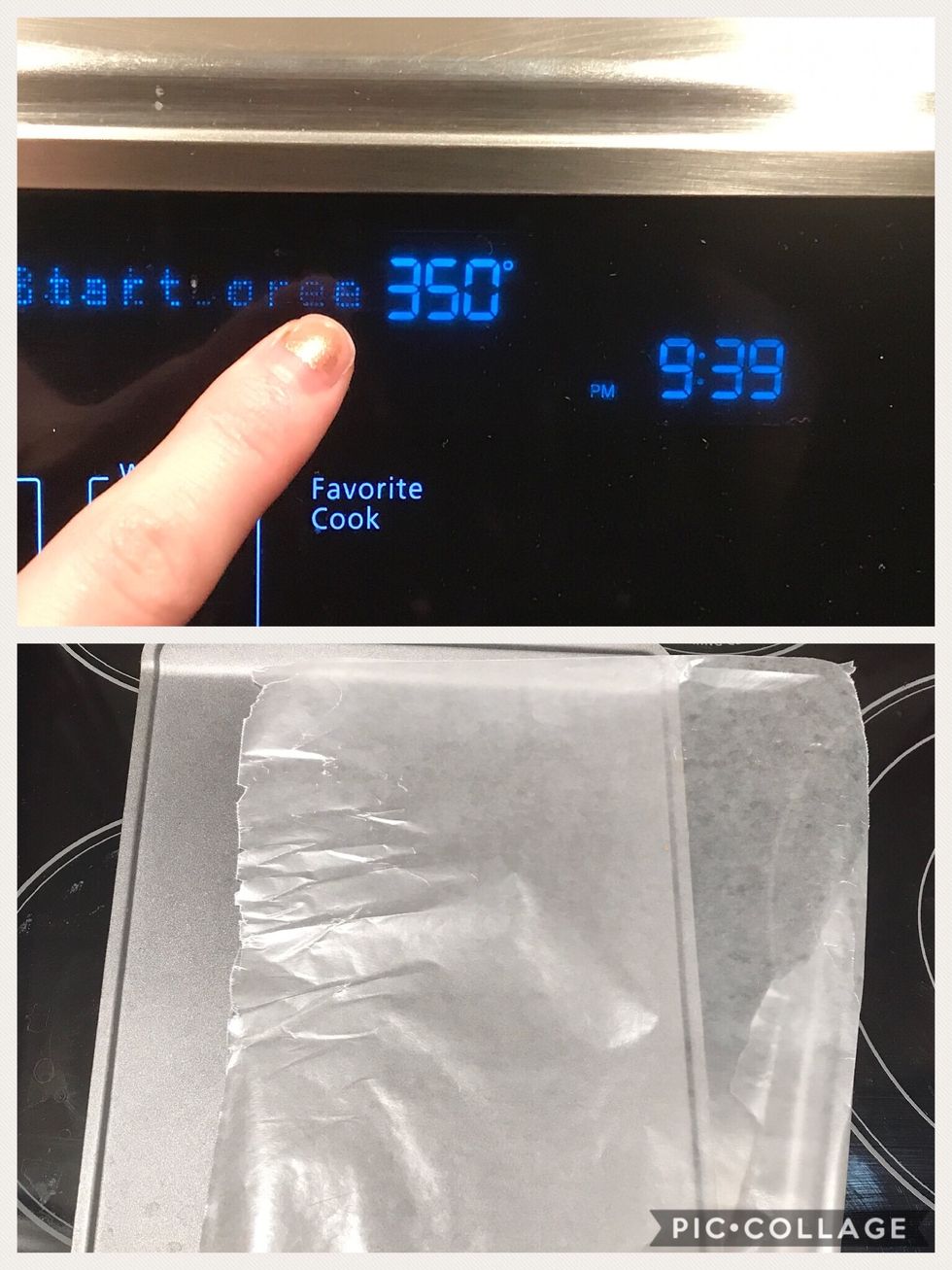 Finished product!!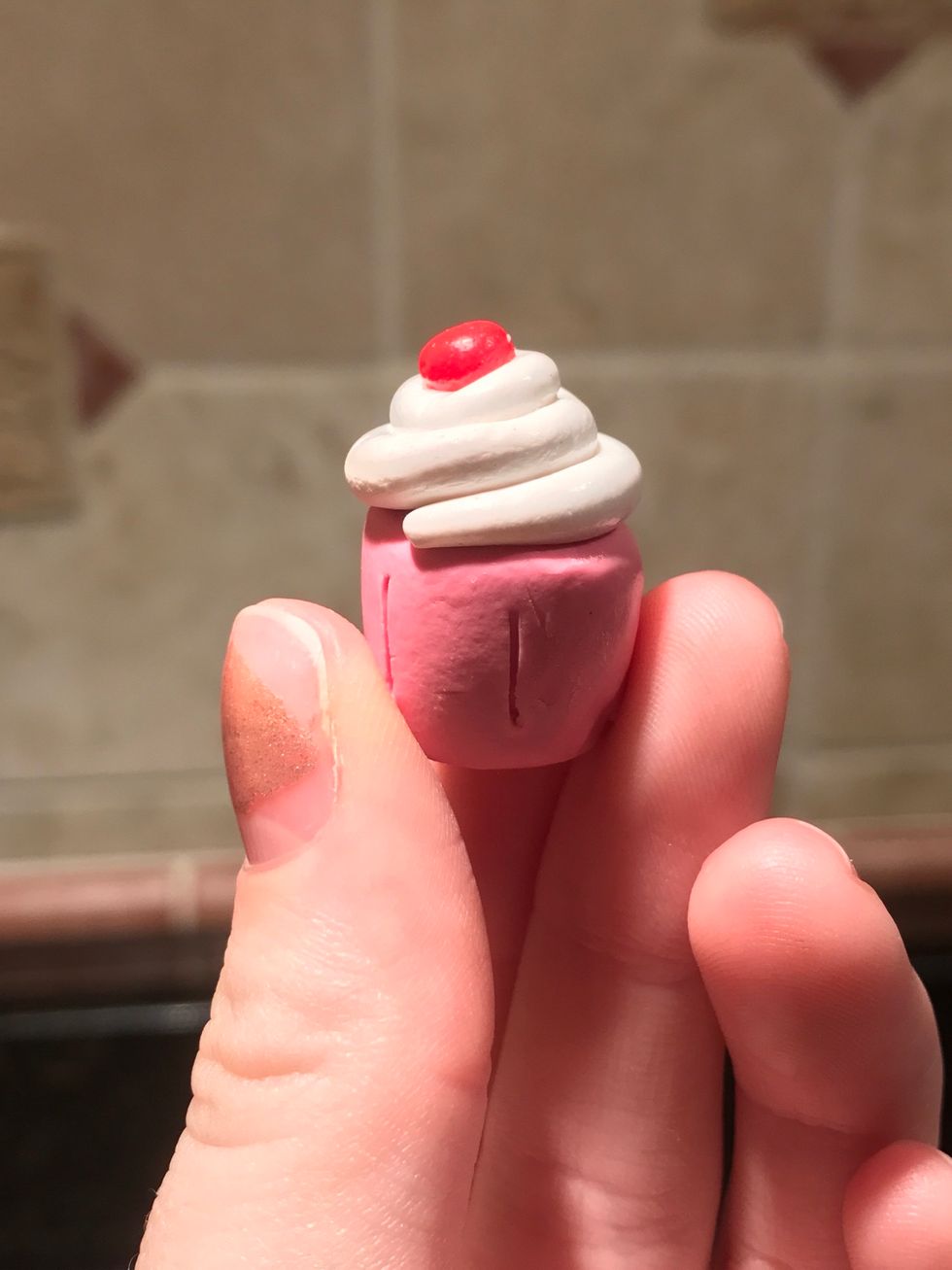 3.0 Different Colors of Sculpey Clay
1.0 Cutting Board
1.0 Cookie Sheet
1.0 Sheet of Wax Paper
1.0 Tooth Pick
1.0 Eyepin
1.0 Oven