The cake is simple, easy to make and not a super sweet concoction. It whips up fast, bakes for 40 minutes and serves up to 10 people depending on the size of the pieces one cuts. Here's how to do it.
8
In a large mixing bowl add: 1 stick of unsalted butter,1 cup of sugar,Cream the butter and sugar together with an electric beater, until it's nice and fluffy.
Add in 1 cup of fine cornmeal flour,3/4 cup of all purpose flour,3/4 tsp of salt,1 tsp of baking powder,2 large eggs,1 egg yolk,2/3 cup of whole milk.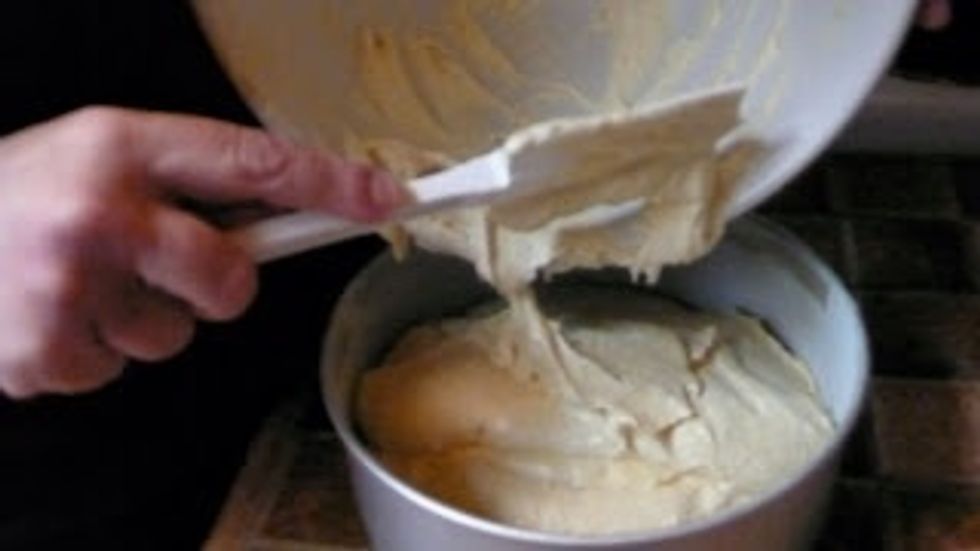 Beat the cake batter with an electric beater on the high setting for about 3 minutes. It will turn a pale shade of yellow. Pour the batter into a greased and floured 8x2 (I use 8x3) inch cake pan.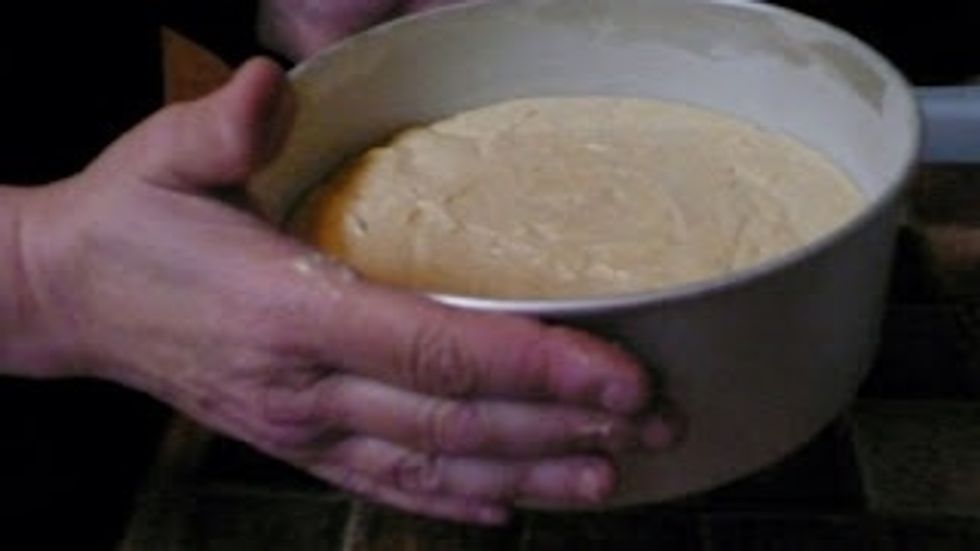 When the batter is in the pan, tap it against your kitchen counter a few times to get rid of air bubbles.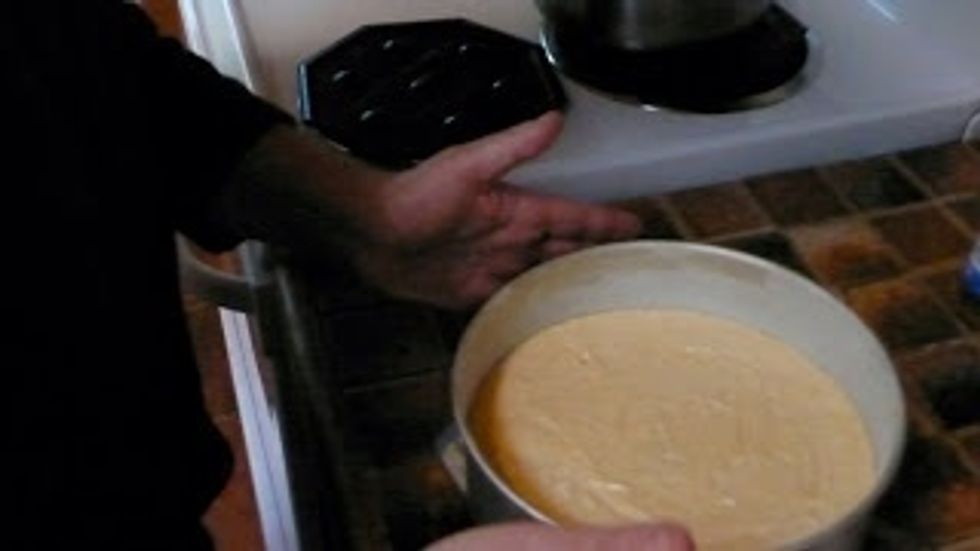 Just like this. Place the pan in the middle rack of a pre-heated 350 degree oven for 40 minutes.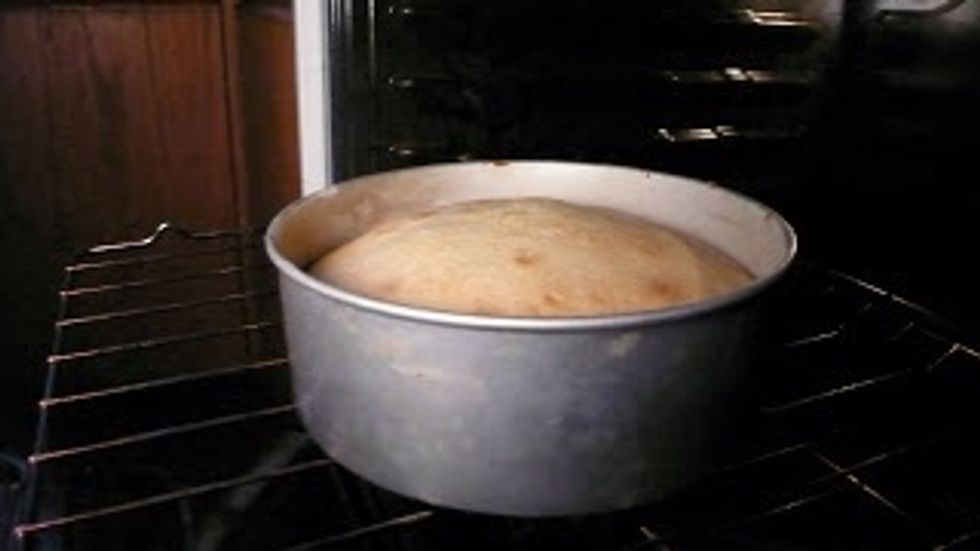 You'll know it's done when a toothpick poked in the center comes out clean.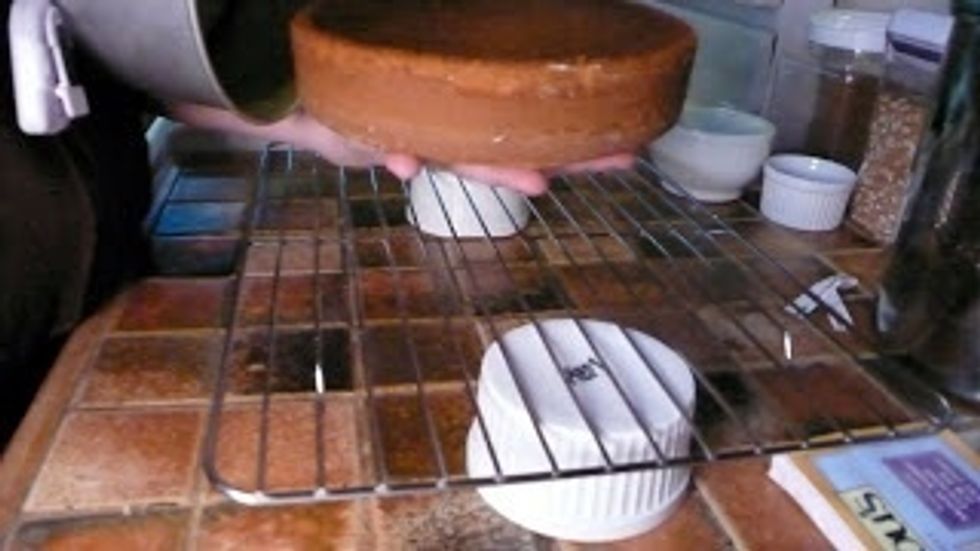 Let the cake pan sit on a wire rack for about 10 minutes to rest, then unmold the cake flipping it onto your hand bottom side up, and place it on a plate.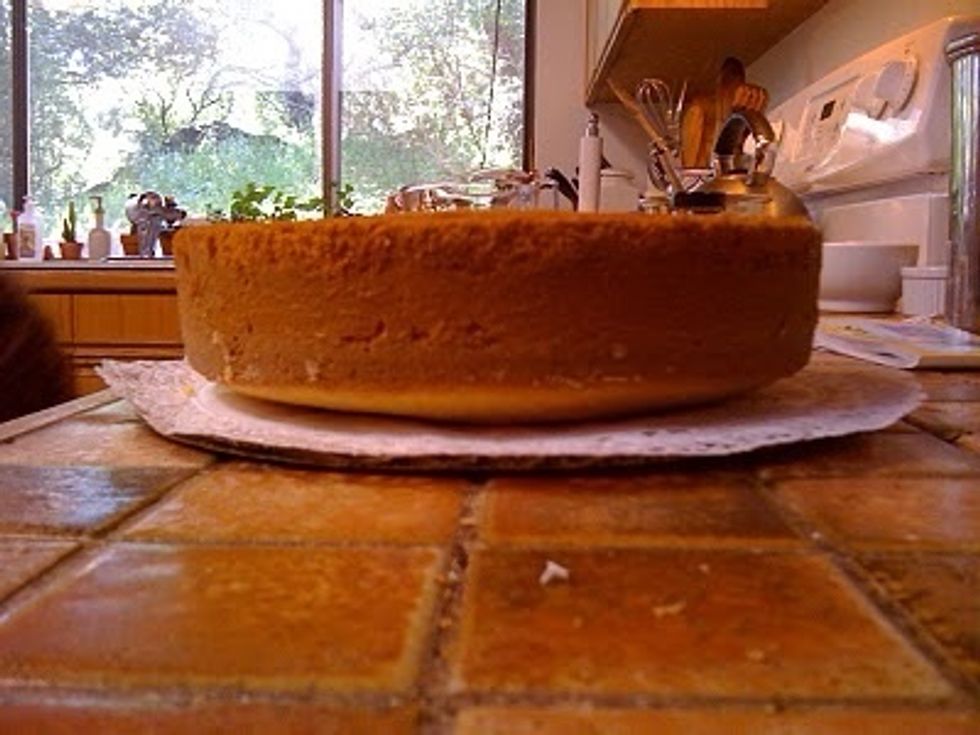 The bottom has become the top and this is the side that gets the rosemary infusion.
While the cake is baking away in the oven make a simple rosemary syrup.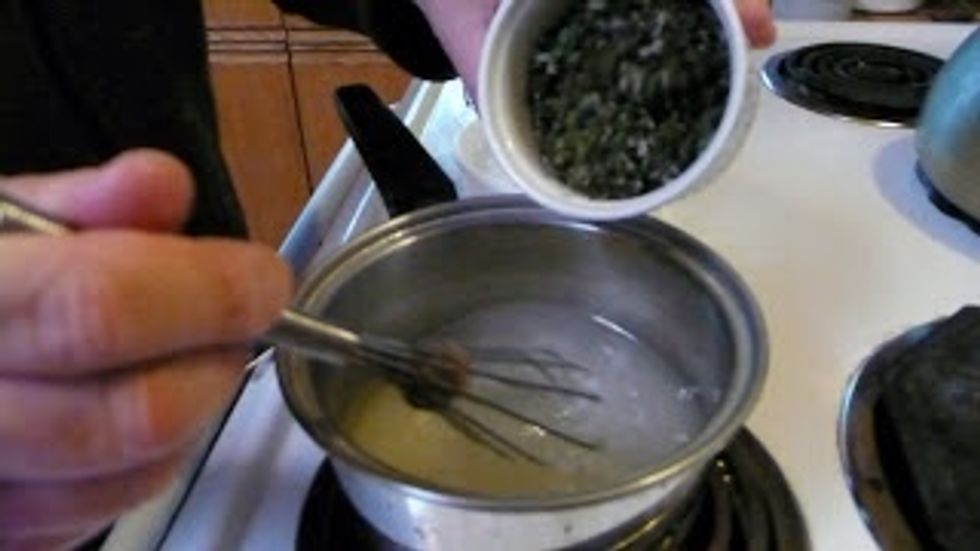 In a small pan add: 3/4 cup of water, 3/4 cup of sugar, 1 tablespoon of lemon juice, and 1/3 cup of finely chopped fresh rosemary.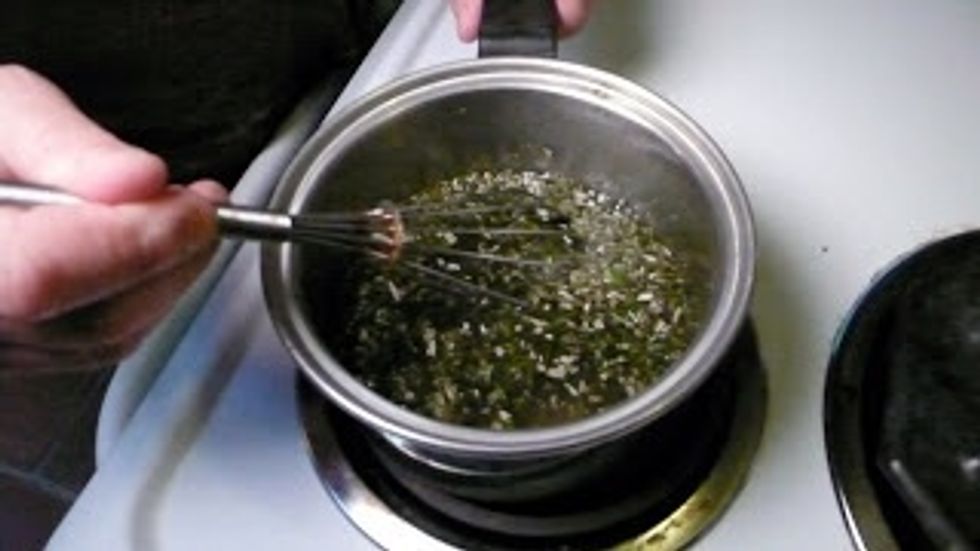 Whisk it all together on a medium high heat until it comes to a simmer. Let it simmer for 10 minutes, then turn off the heat add in: 1 tsp of vanilla and let the mixture sit for 30 minutes.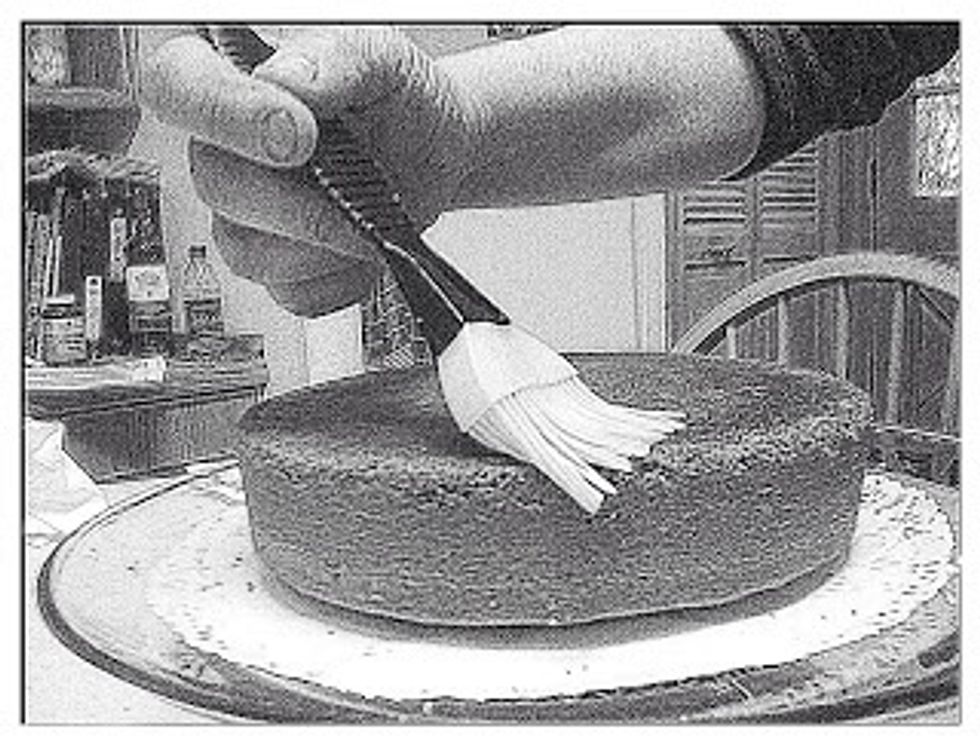 Strain the mixture through a fine sieve and pour it into a 2 cup glass measure. Using about 1/3 cup of this syrup, paint the top of the cake with it. Always let the syrup sink in before you add more.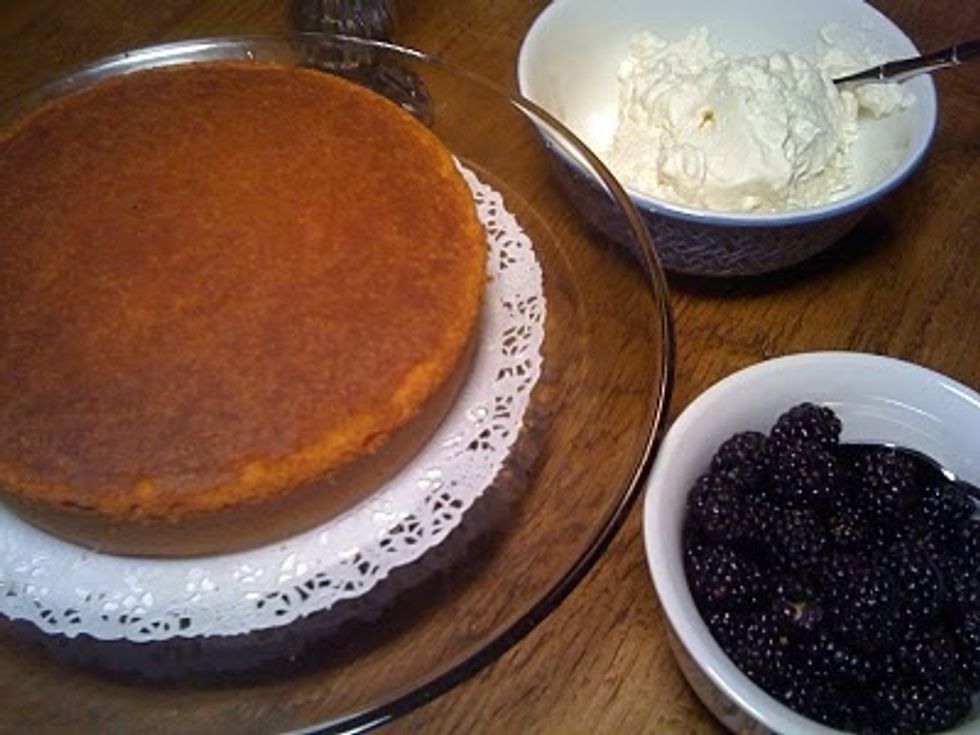 There should be about 2/3 cup of syrup left. Pour it into a small pitcher and refrigerate it until serving. Whip the cup of whipping cream, and rinse and dry the blackberries . Set them aside.
Cut a slice of cake, pour a bit of the refrigerated syrup over it in a little pool.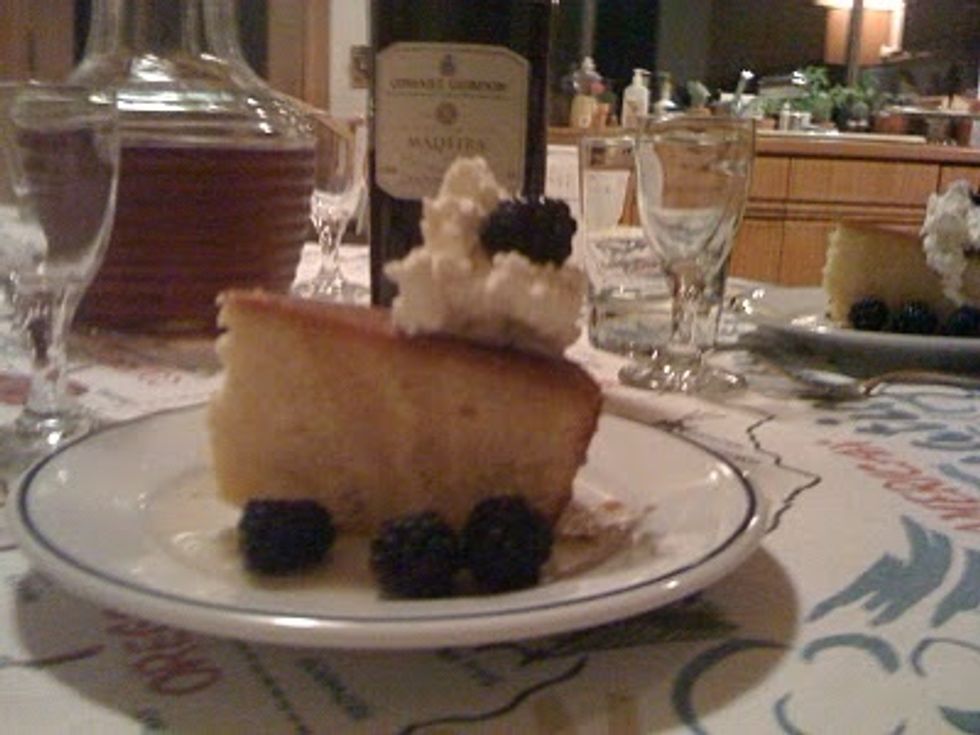 Add a few blackberries and a dab of unsweetened whipped cream on top. Perhaps drizzle a bit more syrup and stud the whipped cream with a final blackberry. Enjoy!
1.0 Stick of unsalted butter
1.0c Sugar
1.0c Fine cornmeal flour
3/4c All purpose flour
3/4tsp Salt
1.0tsp Baking powder
2.0 Large eggs
1.0 Egg yolk
2/3c Whole milk
1.0pt Fresh blackberries
3/4c Water
3/4c Sugar
1.0Tbsp Lemon juice
1/3c Finely chopped fresh rosemary
1.0tsp Vanilla
1.0c Whipping cream
Kathy Gori
Screenwriter, long time Indian cook, lover of Indian foods, Saturday morning Cartoon voice. For more recipes visit my website www.thecolorsofindiancooking.com