With your hands pick up the pot and hold underneath the water source. Then turn on your water into the pot but be careful you don't burn yourself.
Then carefully cary your water onto the stove and take your teaspoon of salt and empty it into the pot. Then pick up your white vinegar and lightly pour it in the pot.
Next push and turn the heat button and turn it to max heat. When the water similar to the image, the water is boiling.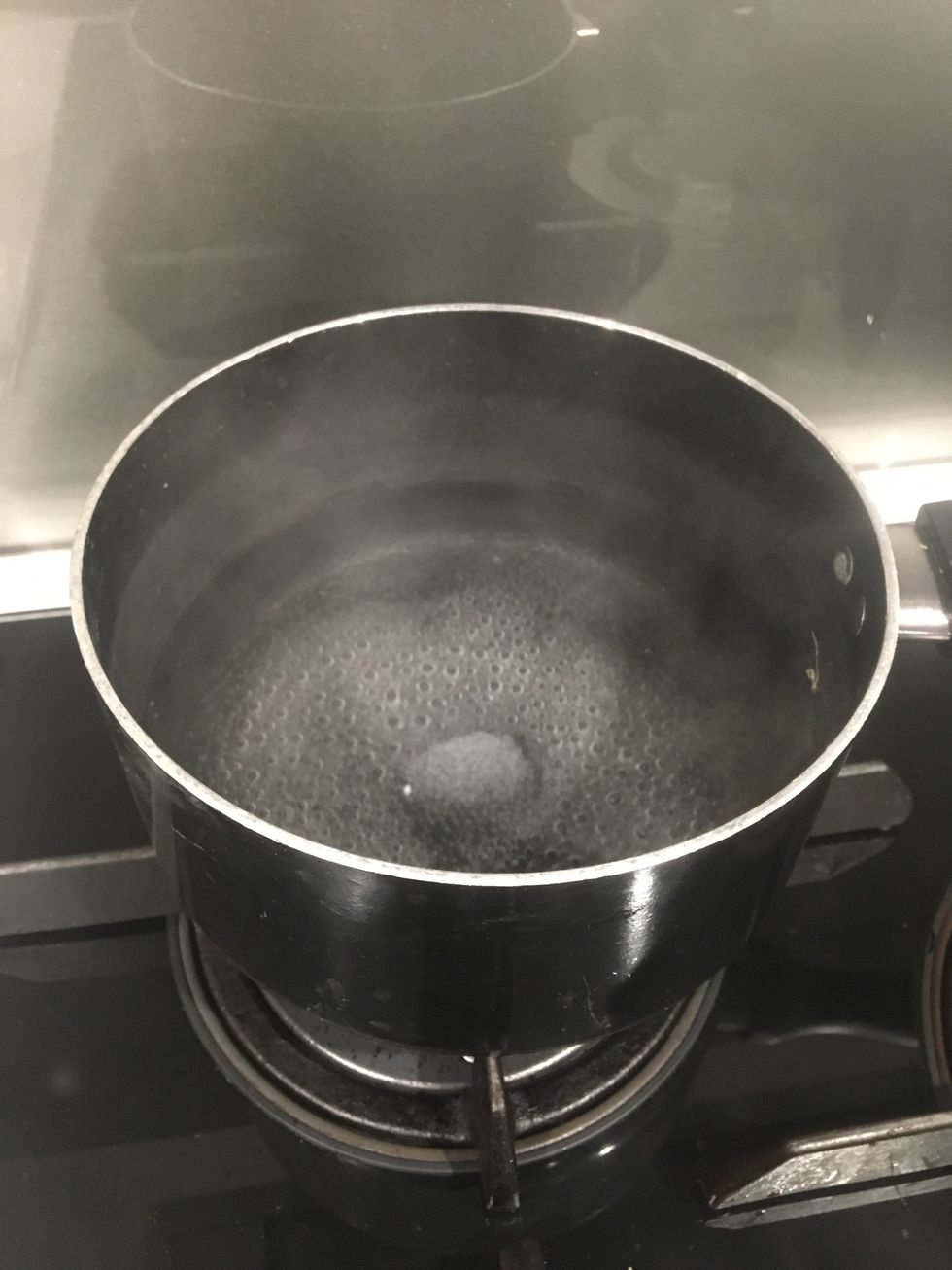 Next crack the inside of your egg into your small glass bowl by taking the egg, lightly tap the egg on the side of the bowl and insert your thumbs into the crack. Separate the two sides of the shell.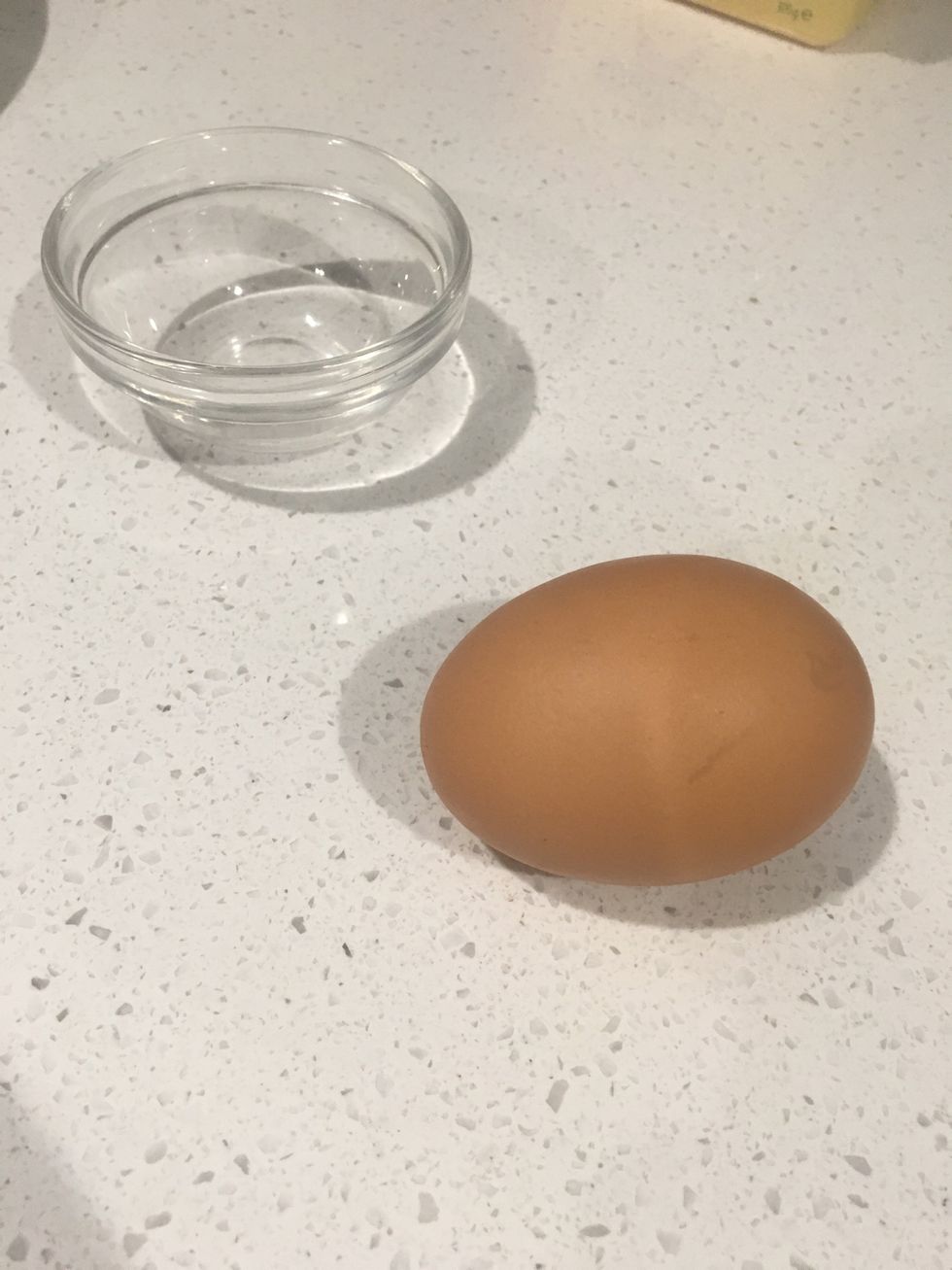 Once the two sides are separated let the insides of the egg fall into the bowl.
Once the egg is in the bowl, pick it up with your hands and pour slowly into the pot of boiling water.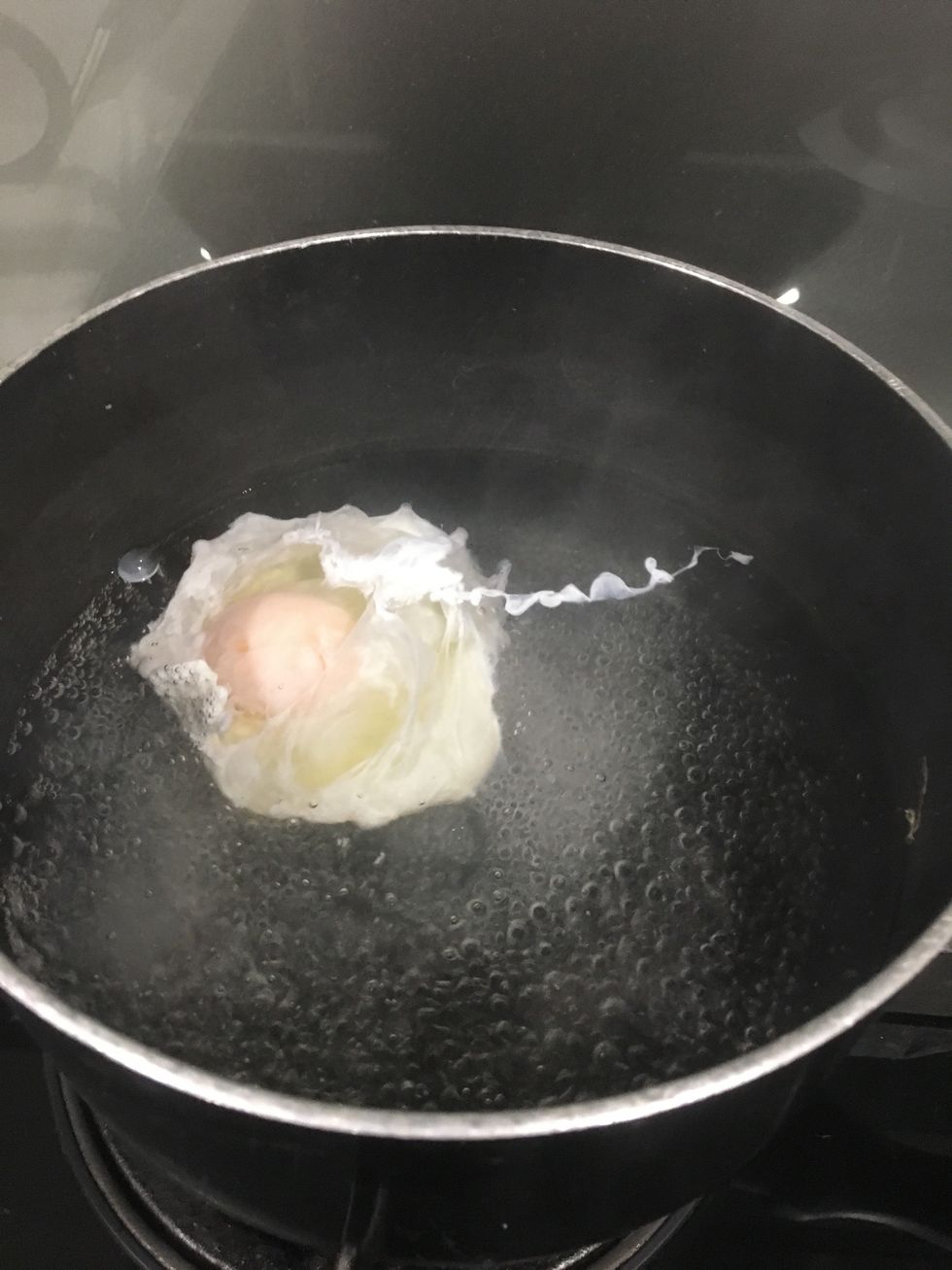 Now would also be a good time to toast your bread by picking it up with your hands and slotting it into one toaster holes in the top of the toaster. Then you can push down the leaver to toaster.
After around a minute, your pot should look like the image. This mean the egg is around 30 seconds from being ready, this is also a good time to eject your toast and start buttering it.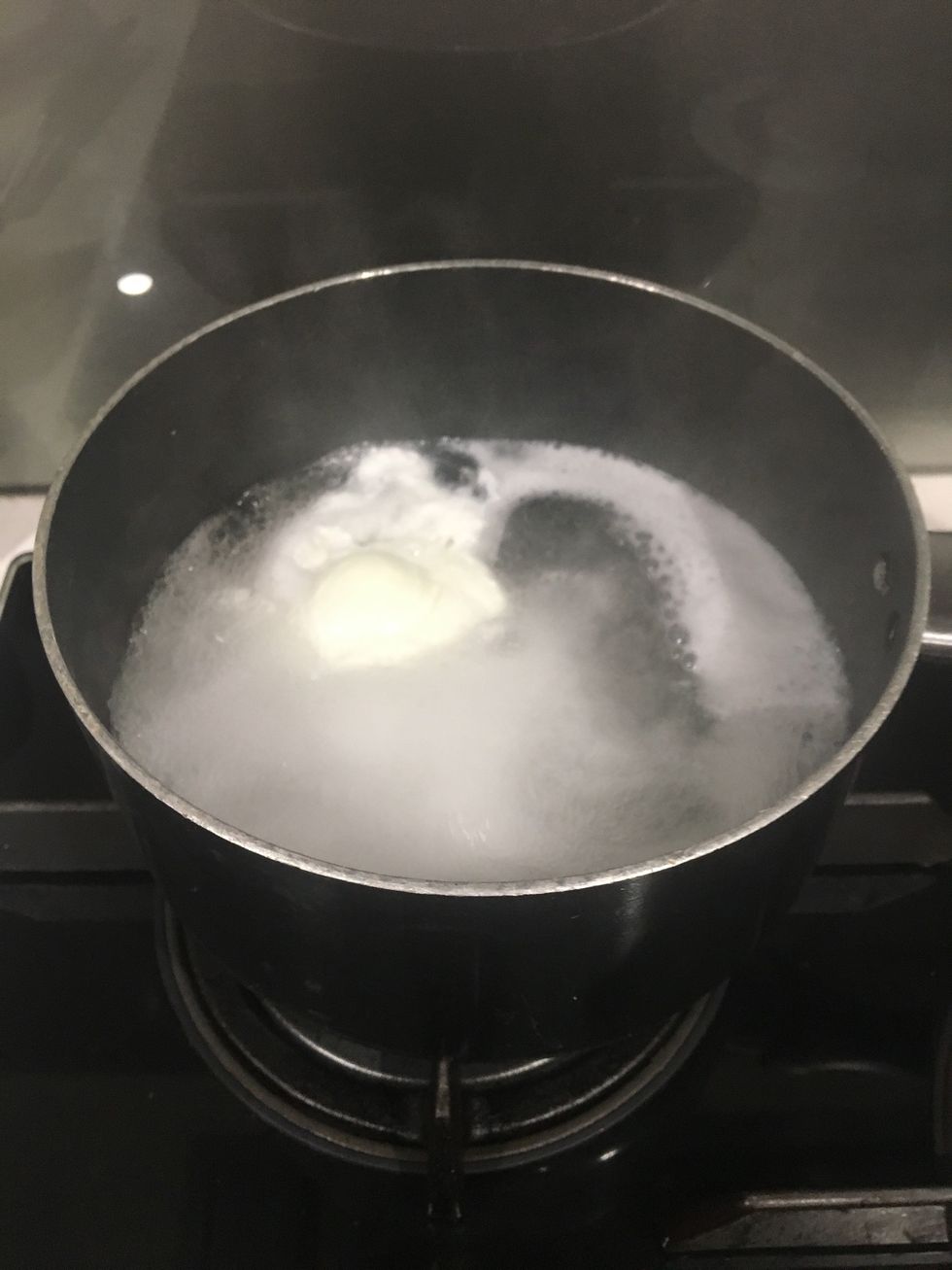 To butter the toast, you have to pick up the knife and lightly run the knife against the top of the container of butter until your knife. Lightly run the butter knife against the middle of the toast.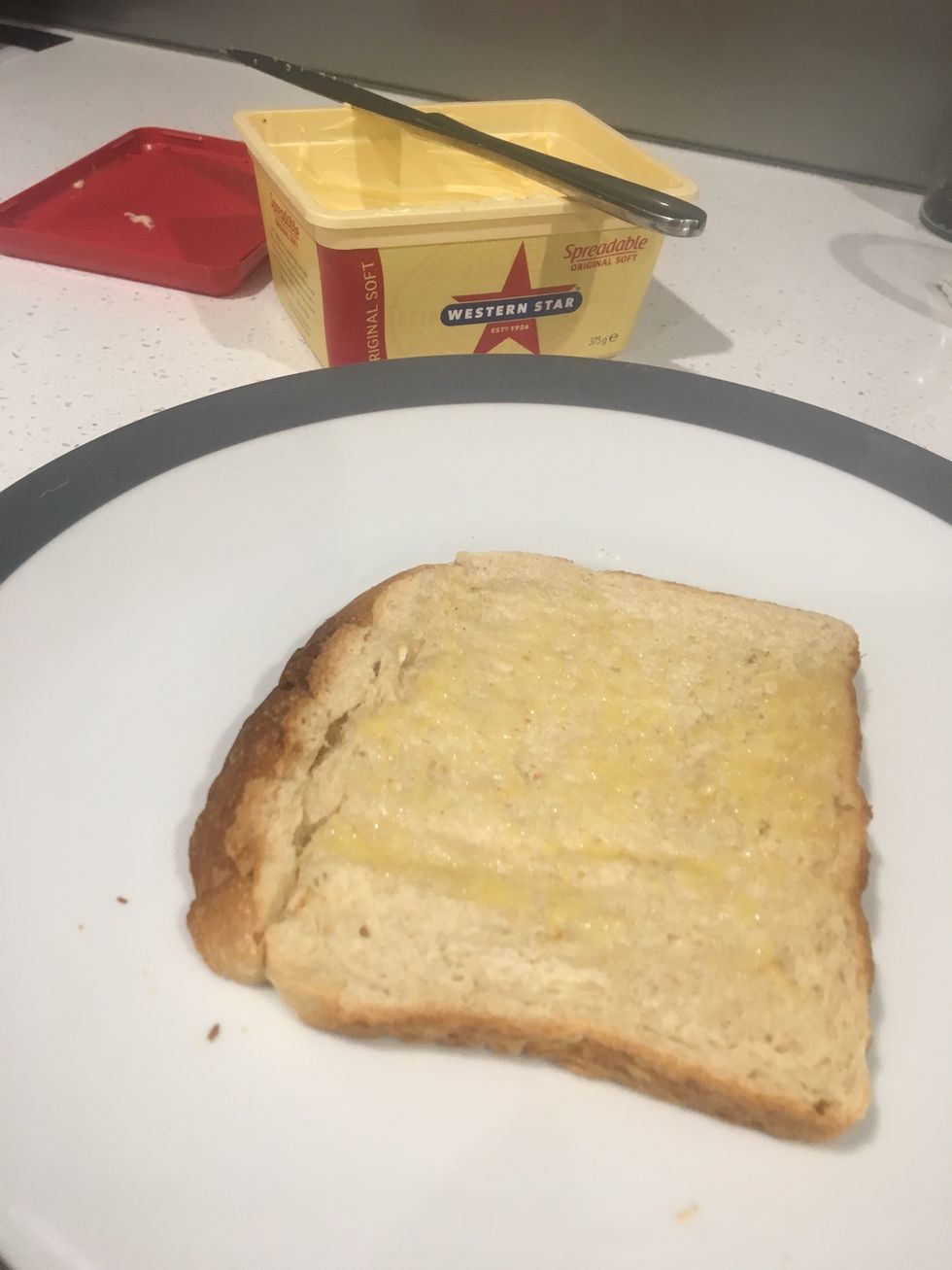 To place the egg on the toast, take the spoon with holes from the part opposite the wide end and scoop the egg from the water by making the wide part sit under the egg and rising the spoon.
While rising the spoon, make sure the whole entire egg is sitting on the spoon. Hold the spoon over the pot until all of the water seeps through the holes and move over to the toast.
Now a just the spoon so its directly over the toast and meticulously spin the spoon so the egg falls lightly onto the toast. When your poached egg on toast looks like the image, you're ready to eat!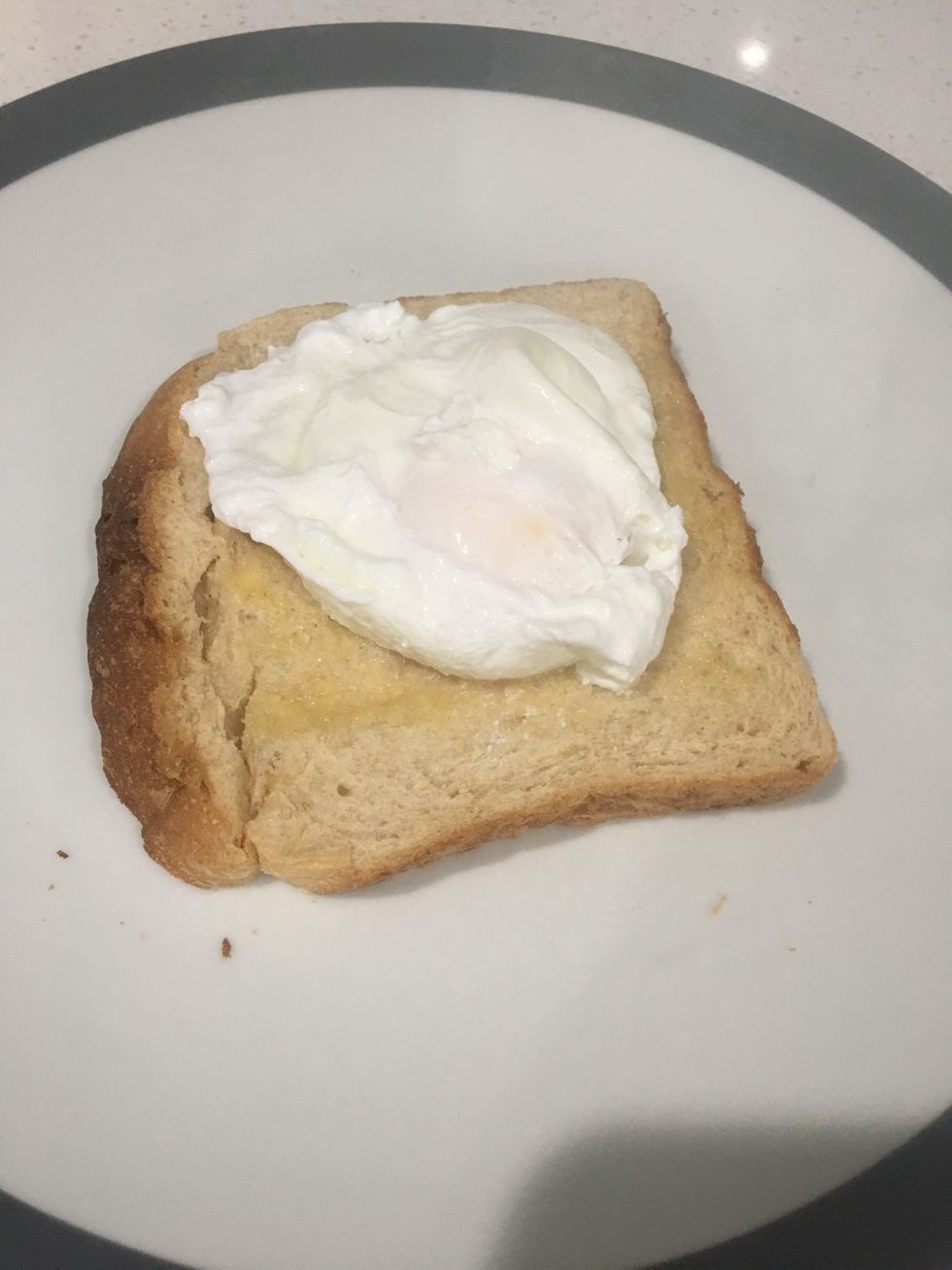 1.0tsp Salt
1.0 Egg
50.0ml White Vinegar
1.0 Pot
1.0 Working stove
1.0 Plate
25.0g Butter
1.0 Butter knife
1.0 Steel slotted spoon (large)
1.0 Small glass bowl
1.0 Toaster
1.0 Slice of bread
2.0 Paper towel
1.0 Bench (big enough for your supplies)
1.0 Yourself
650.0ml Water