How to make a plant powered green breakfast smoothie
Make a Plant Powered Green Breakfast Smoothie
705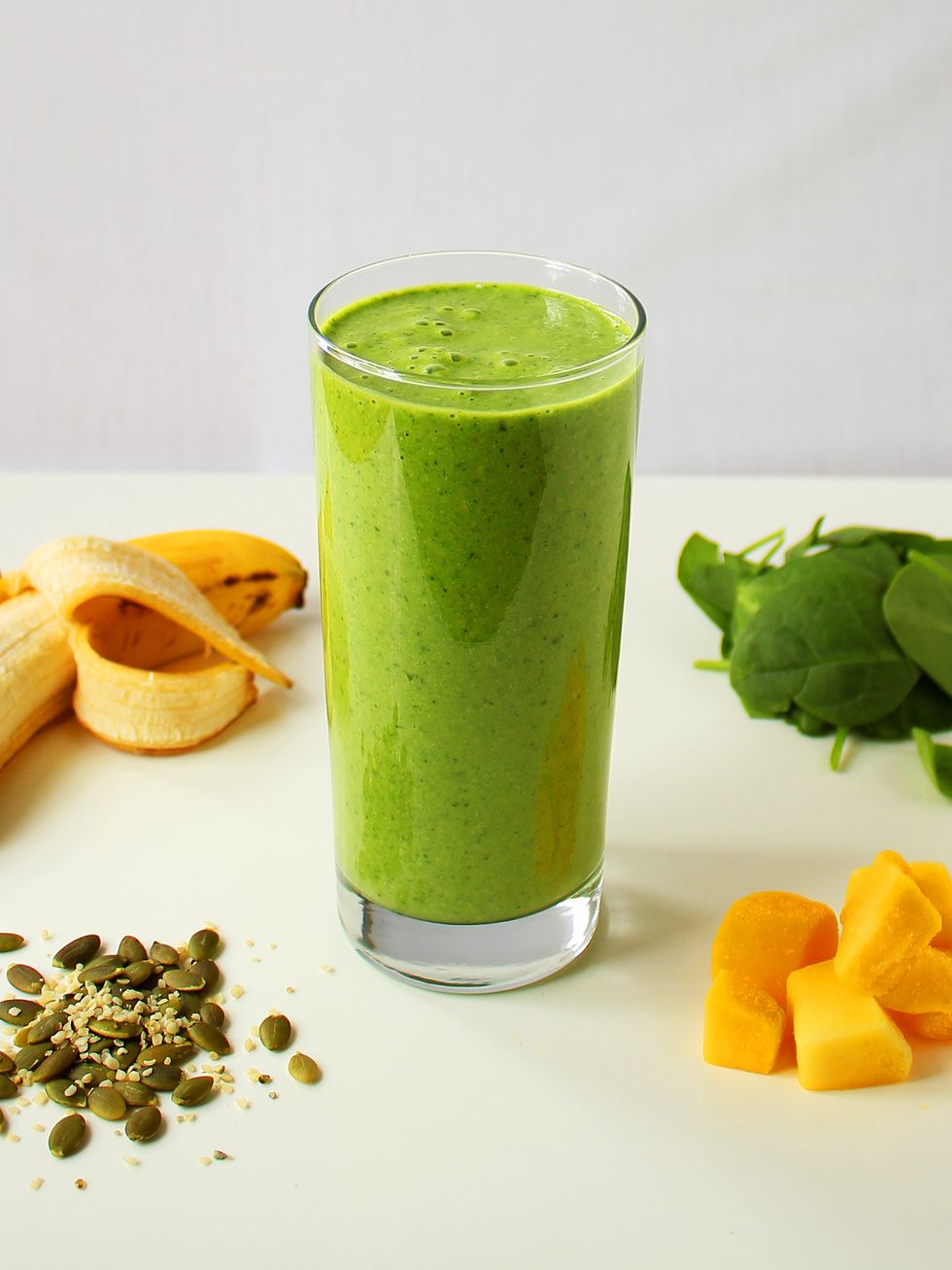 This is a recipe for my favourite high-protein vegan breakfast smoothie! Makes one 16 oz. green smoothie.
Gather your supplies: pumpkin seeds, hemp seeds, almond or soy milk (choose soy for an extra 6g protein), banana (use frozen for a thicker texture), baby spinach, and frozen mango chunks.
For easier blending, chop your frozen banana into 4-6 pieces.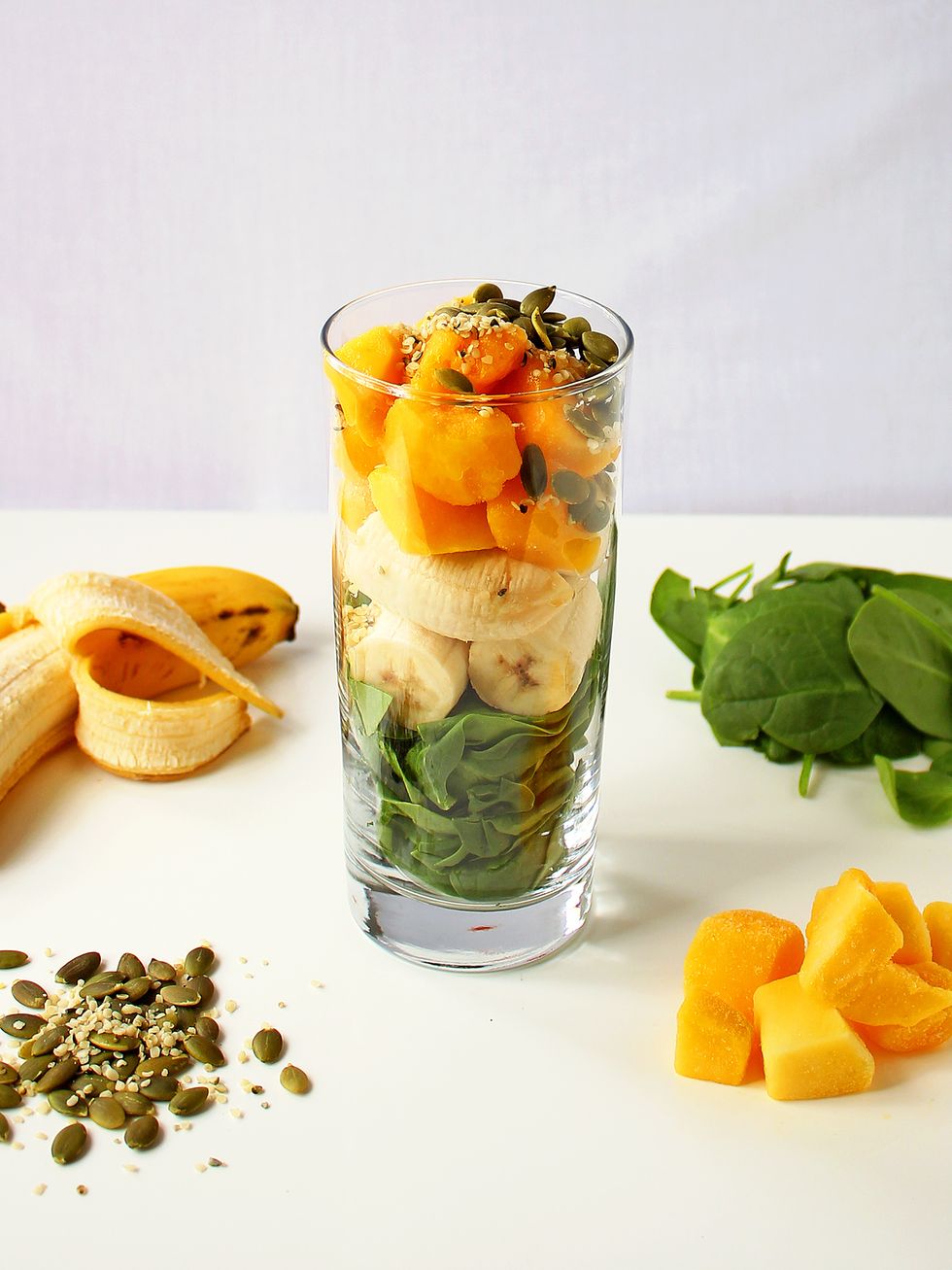 In your blender (or large tumbler if you're using an immersion blender) begin by layering the baby spinach, followed by the banana, the mango, and then the seeds.
Optional additions: Add a couple of soft pitted dates for a touch of natural sweetness. For a big boost of protein add a scoop of vanilla plant-based protein powder.
Add 1 cup of almond or soy milk and blend until smooth (approx. 1-2 minutes depending on the quality of your blender.)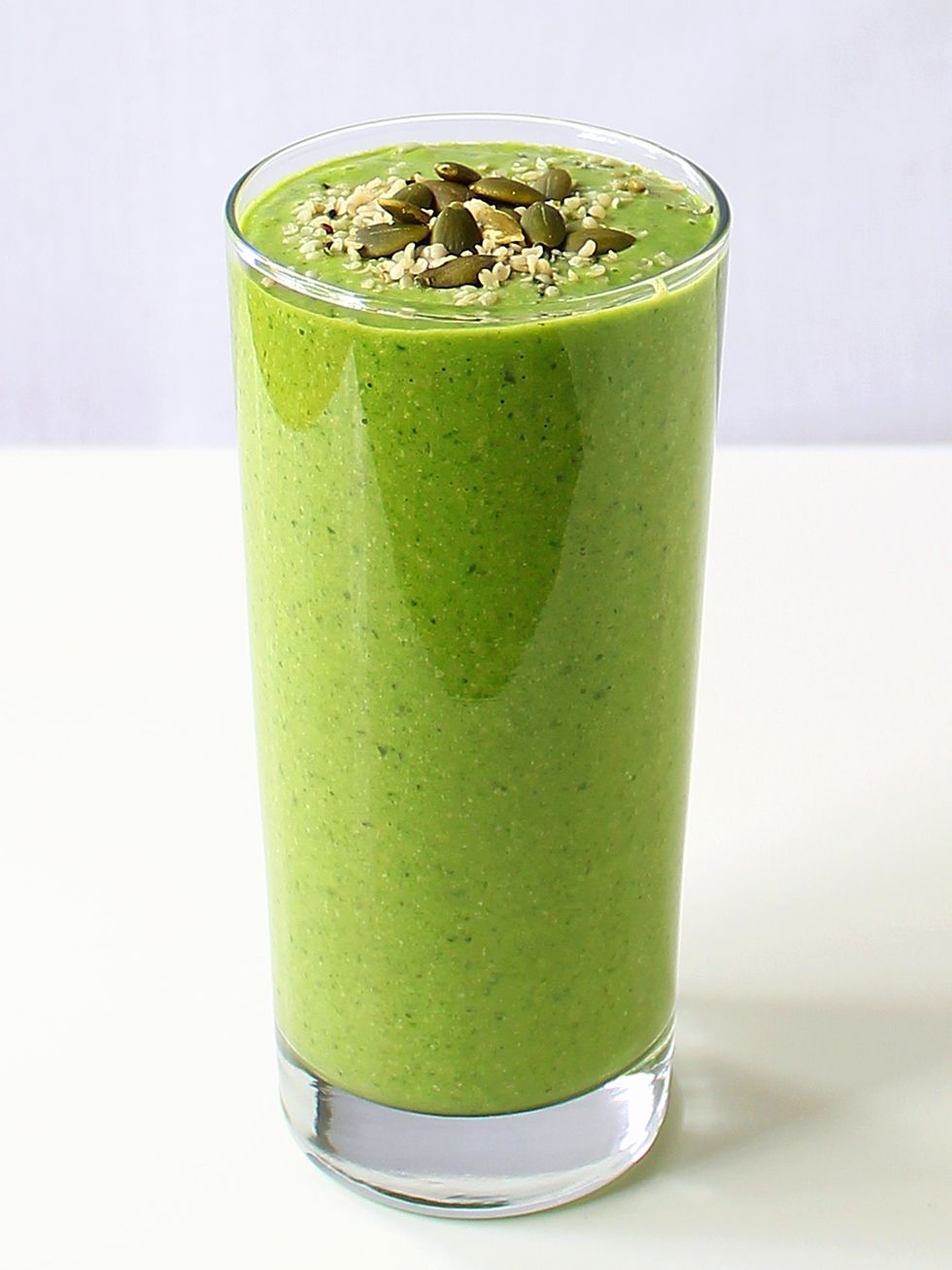 Pour your smoothie into a glass and top with a pinch each of pumpkin and/or hemp seeds.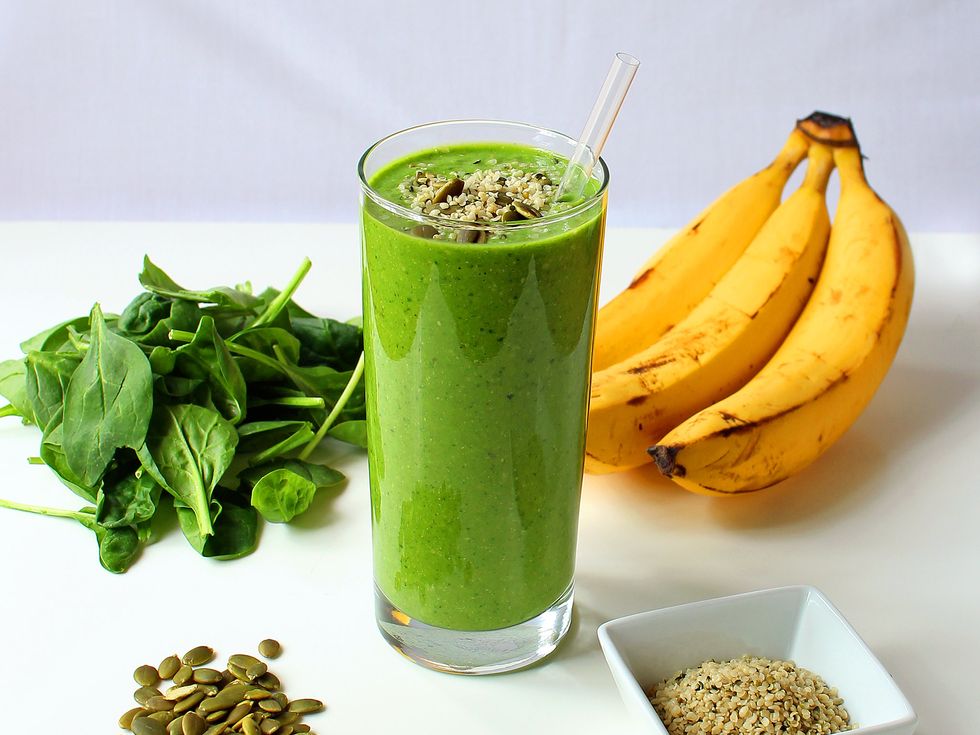 Grab a straw and enjoy!
1.0c unsweetened almond or soy milk
1.0 large banana, frozen
1/2c chopped mango, frozen
1.0c baby spinach, loosely packed
1/4c raw pumpkin seeds
2.0Tbsp hulled hemp seeds
1.0Tbsp vegan vanilla protein powder (optional)
2.0 soft pitted dates (optional)
1.0 blender (or an immersion blender + tumbler)
Brittany Tack
I'm Brittany! A vegan health food enthusiast and blogger. I run the healthy lifestyle website 'I Love Vegan', as well as the tumblr blog 'Garden of Vegan'.