Make a Plankton Rainbow Loom Bracelet
27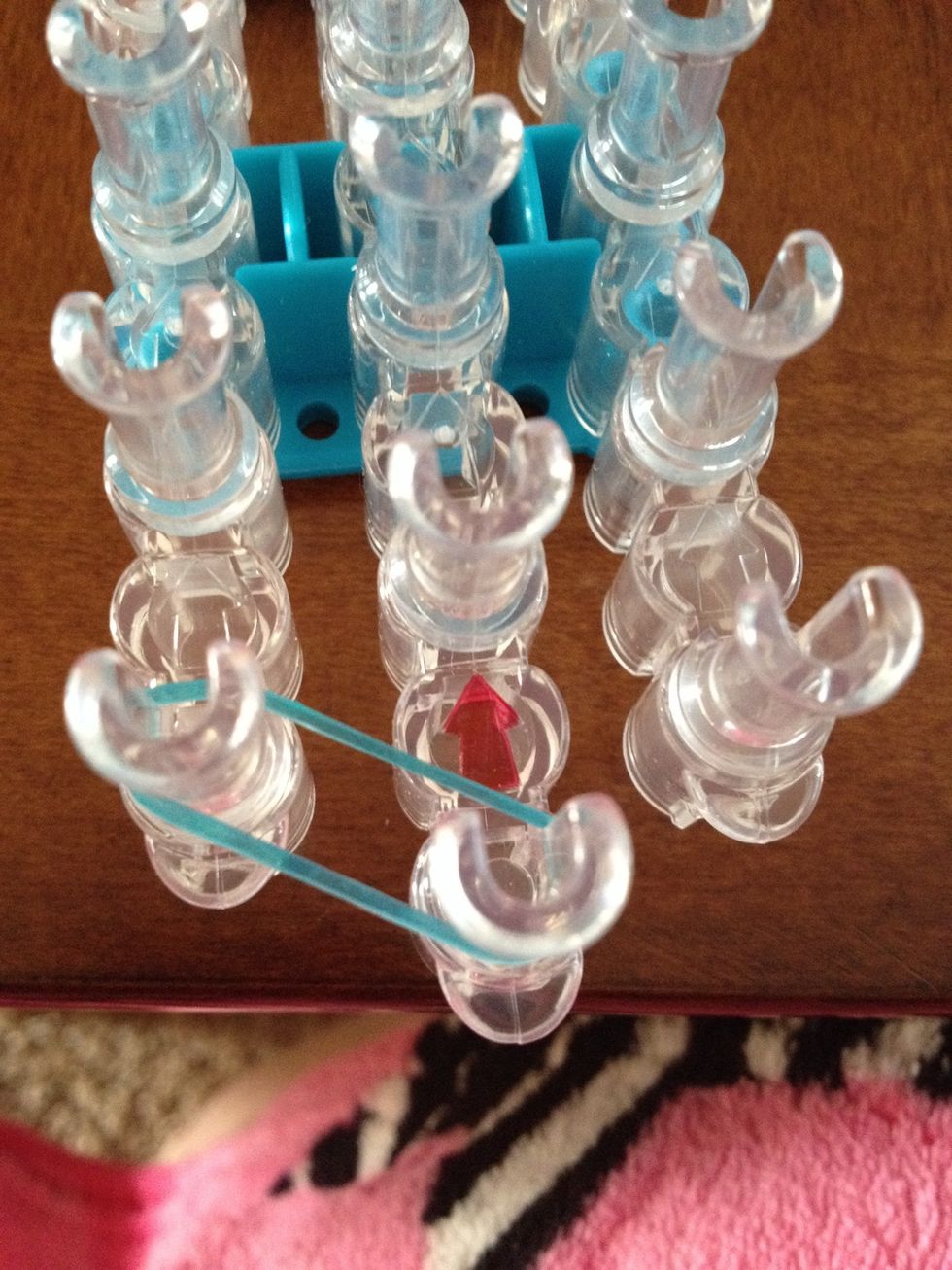 Put a teal band here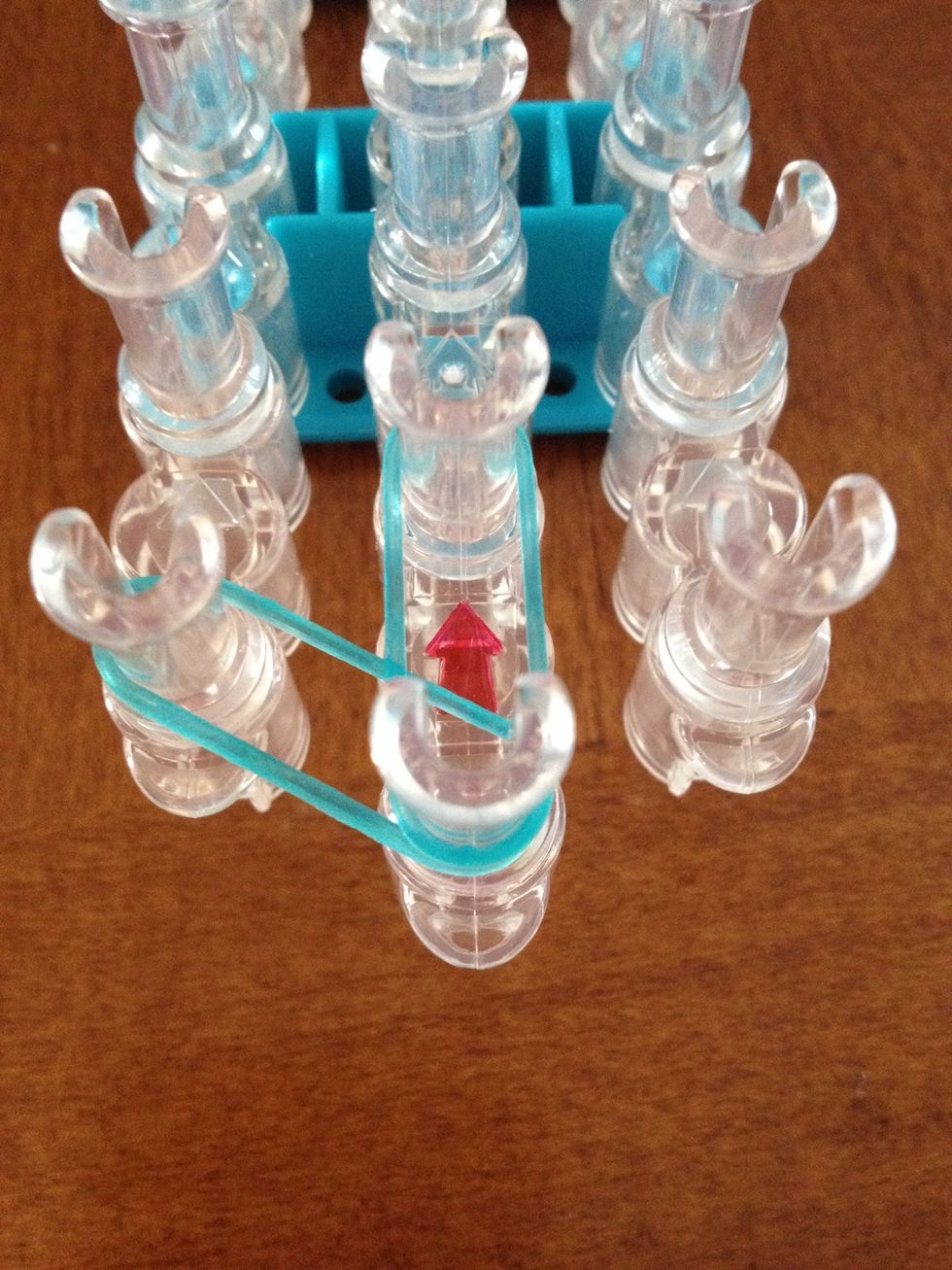 And here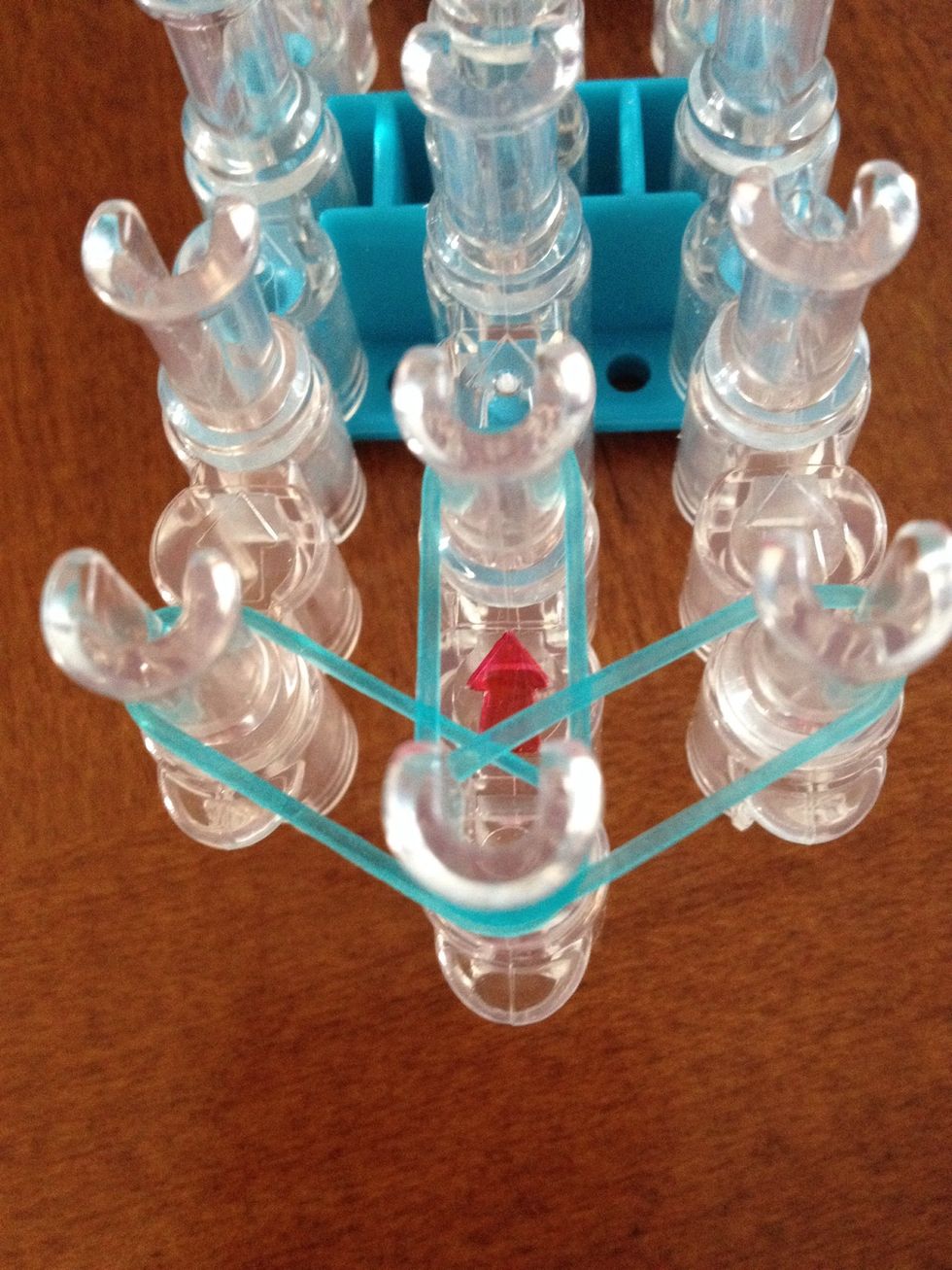 And here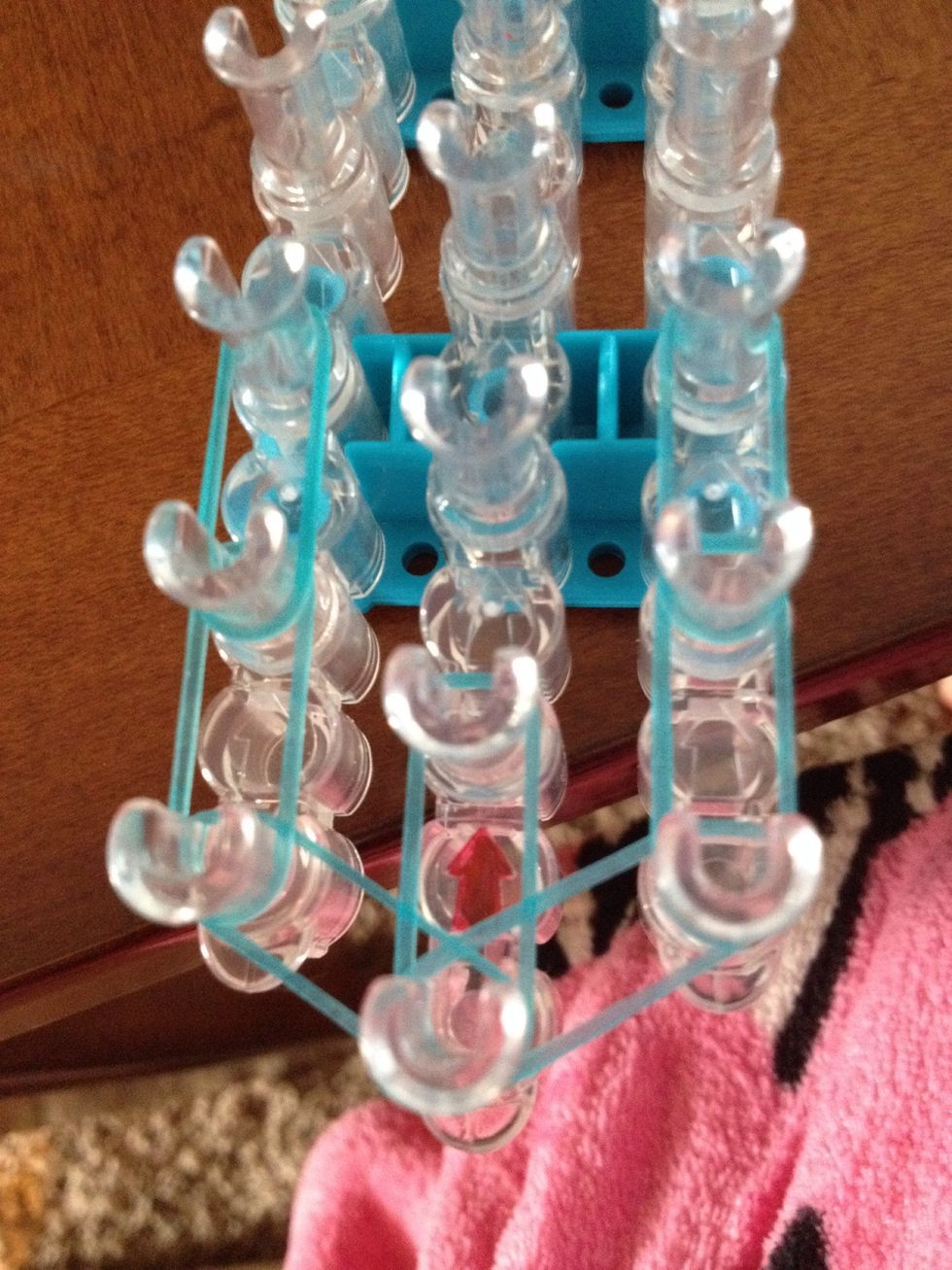 Put 2 teal on the right and left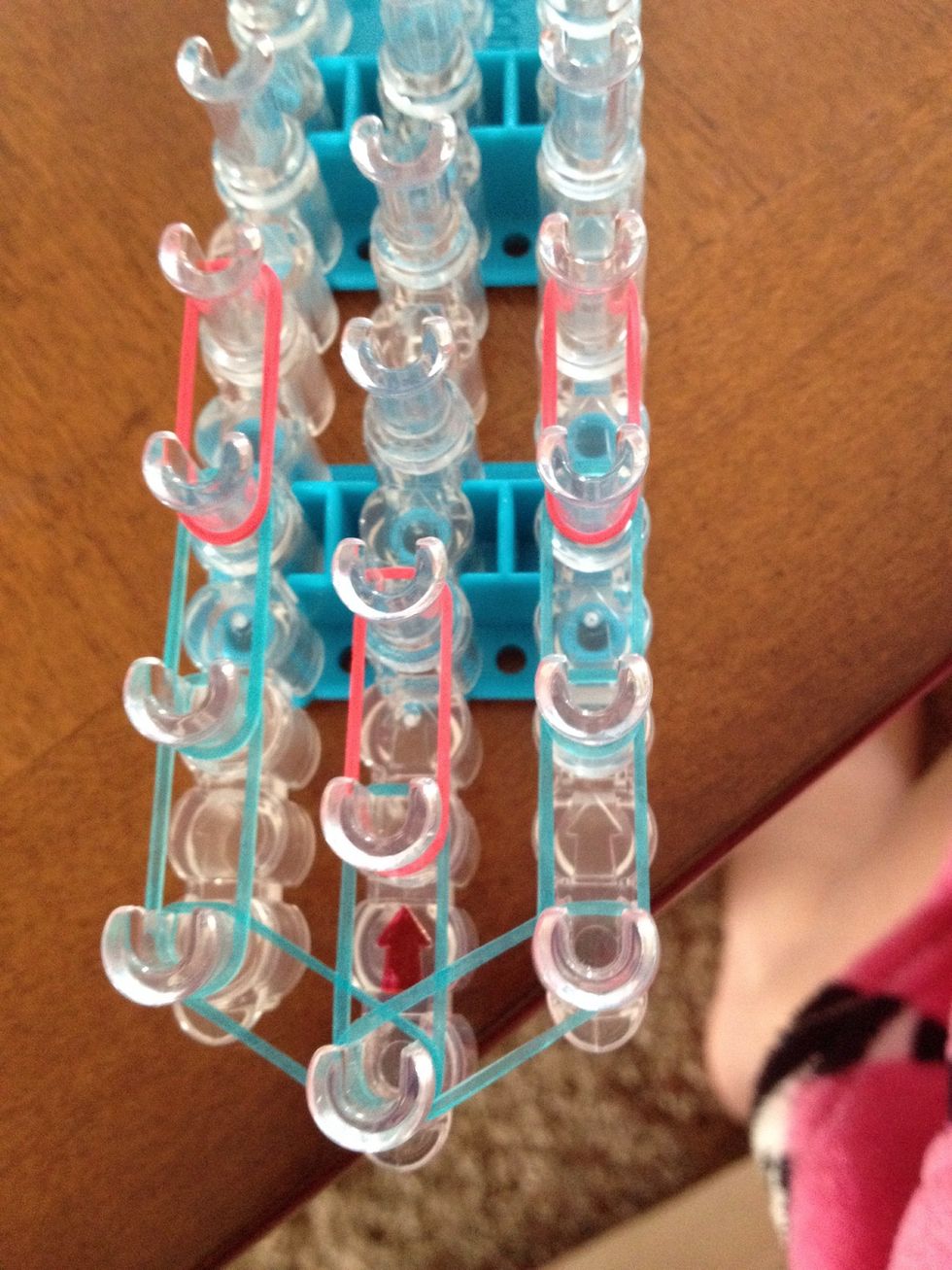 Add 1 red to right, left, and center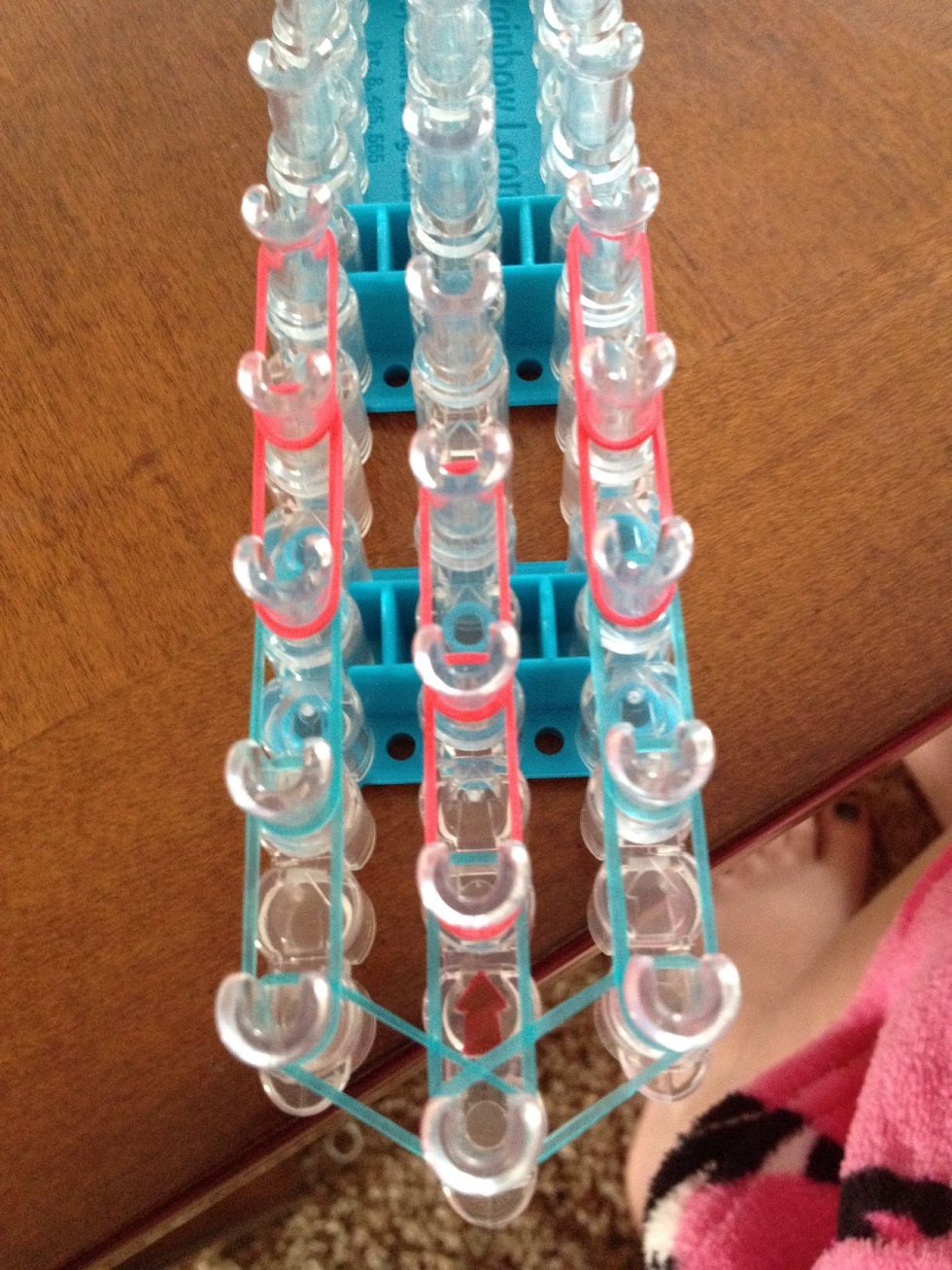 And another red to each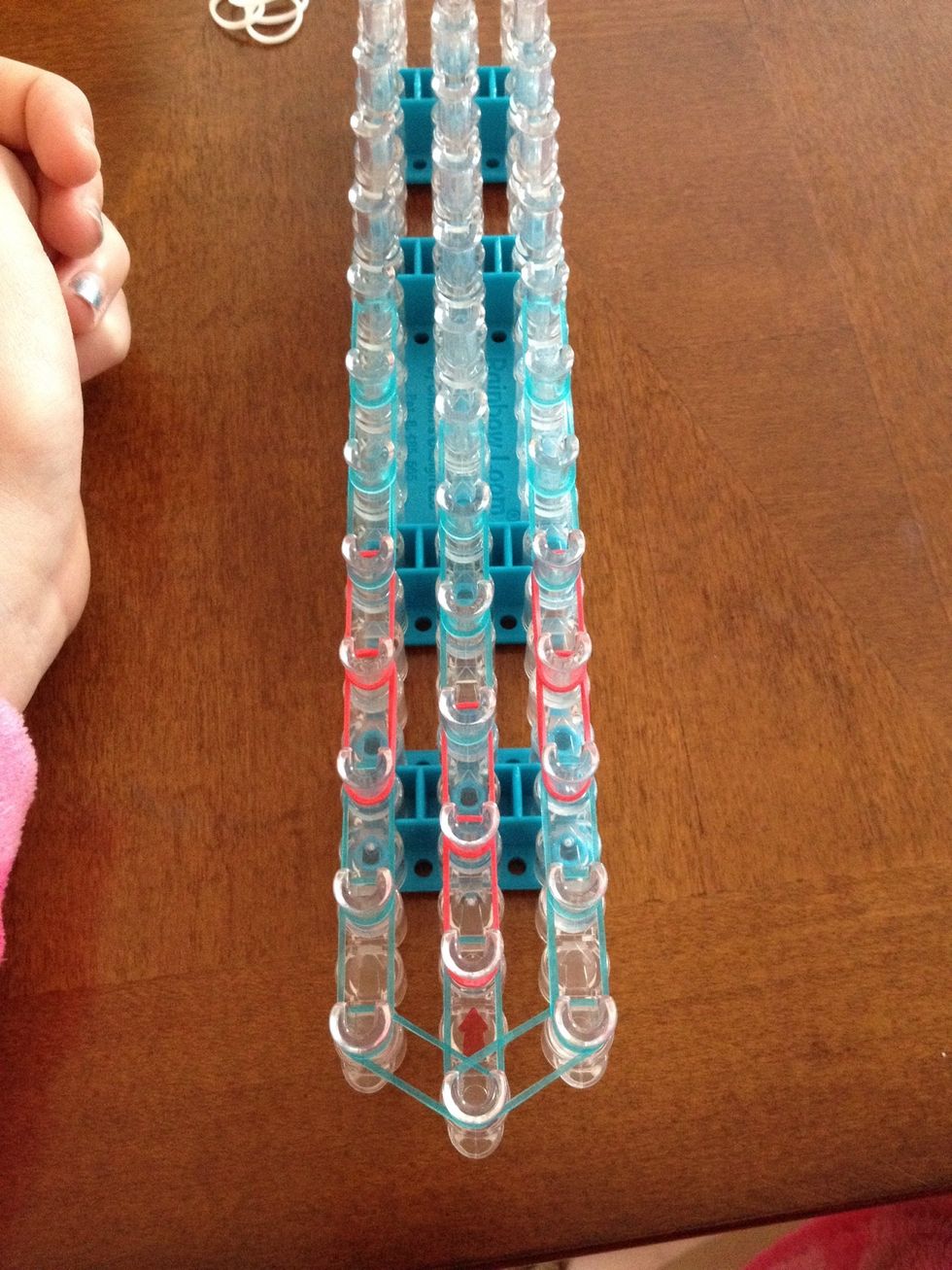 Add 3 blue to all 3 sides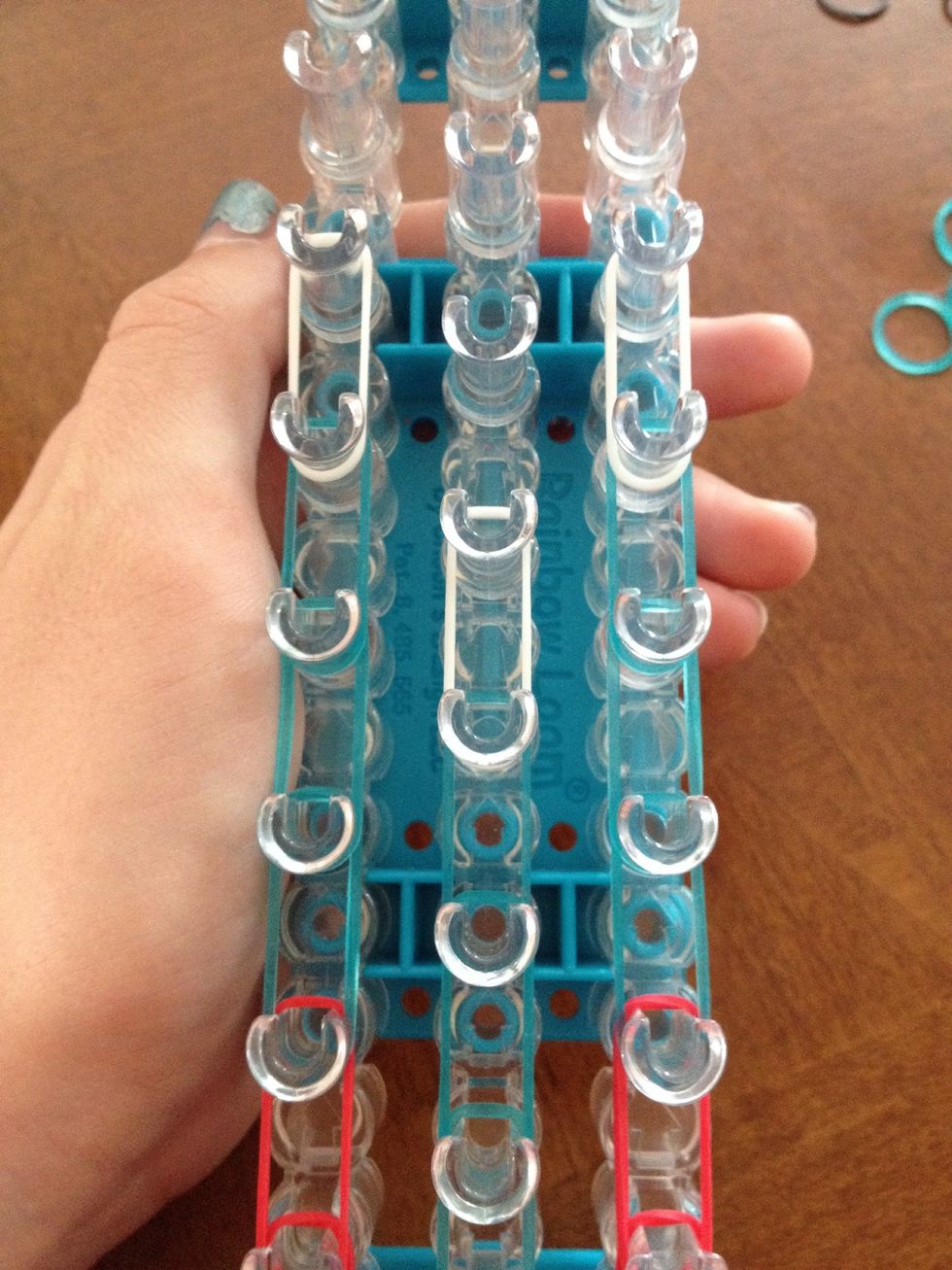 1 white to all 3 sides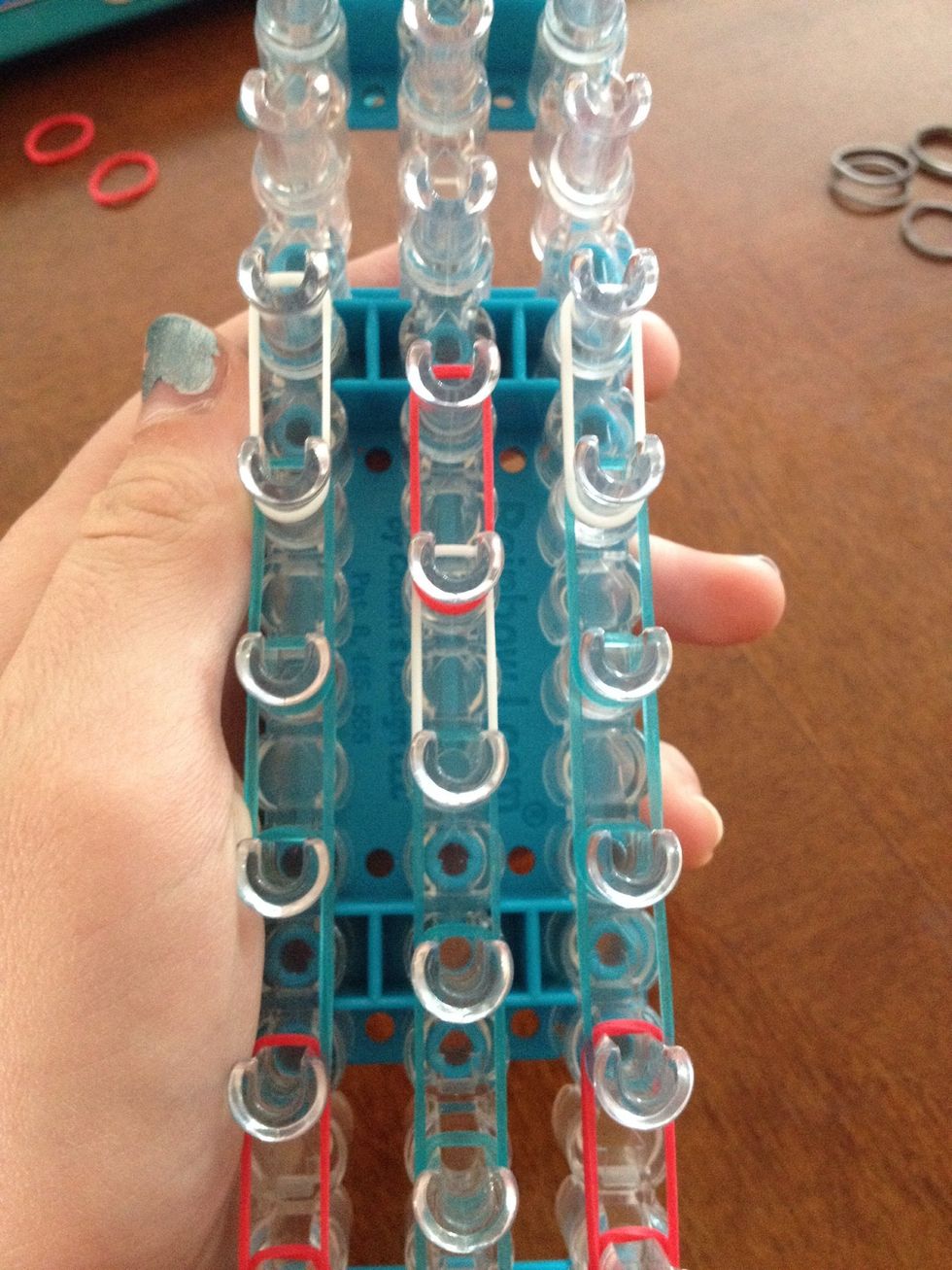 1 red in the center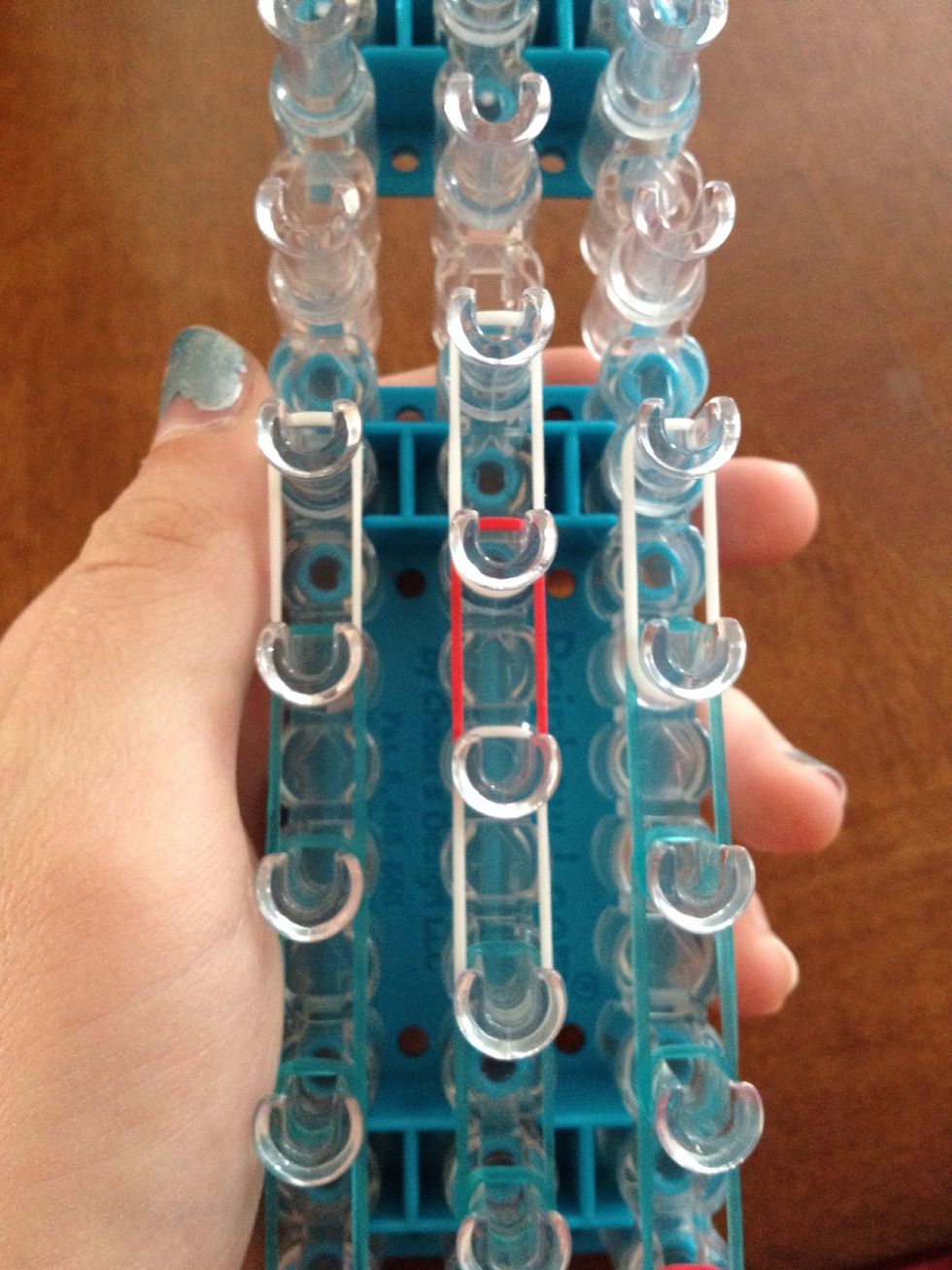 And 1 white in the center on the red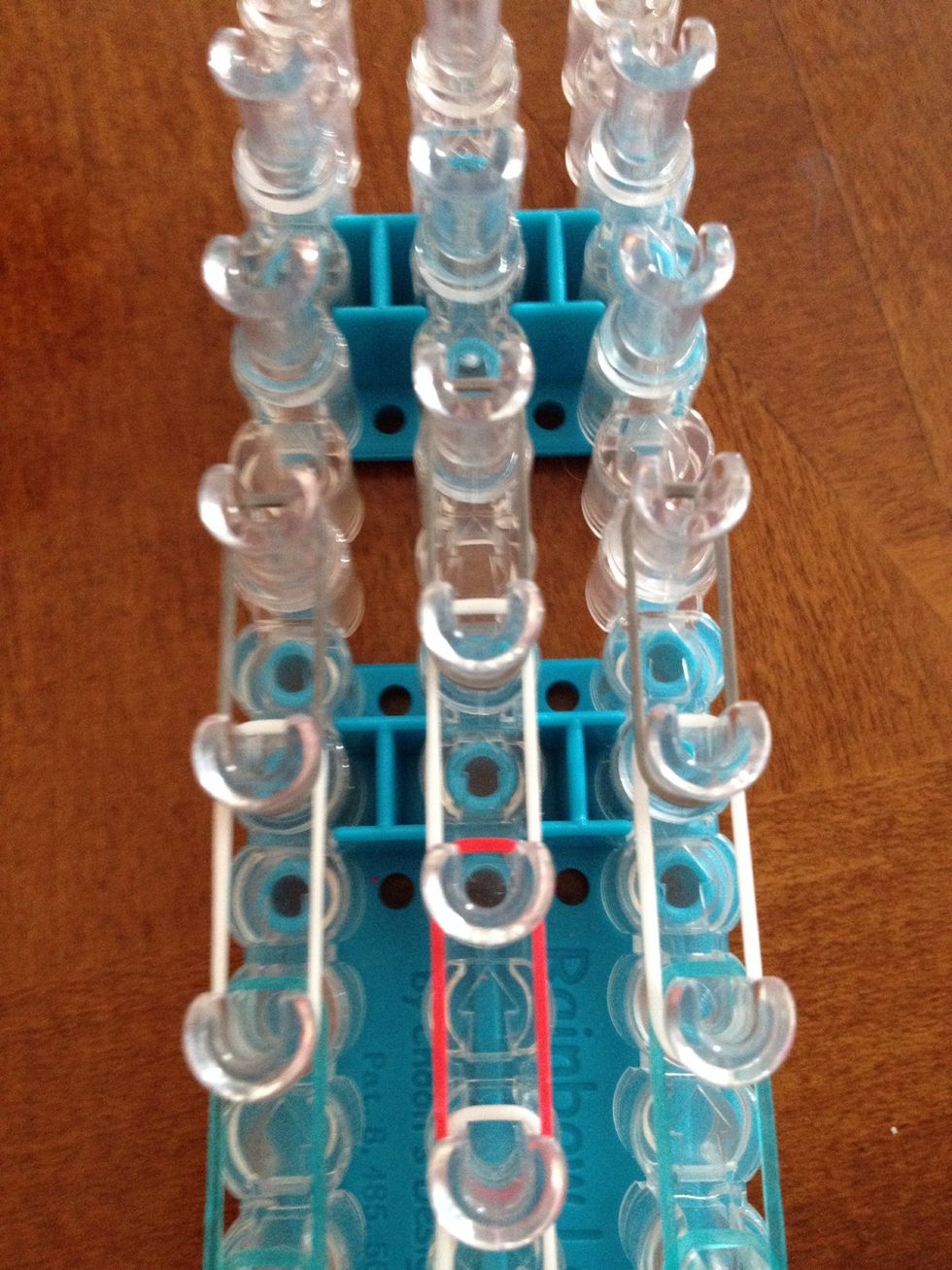 But gray or black on all 3 sides (eyebrow)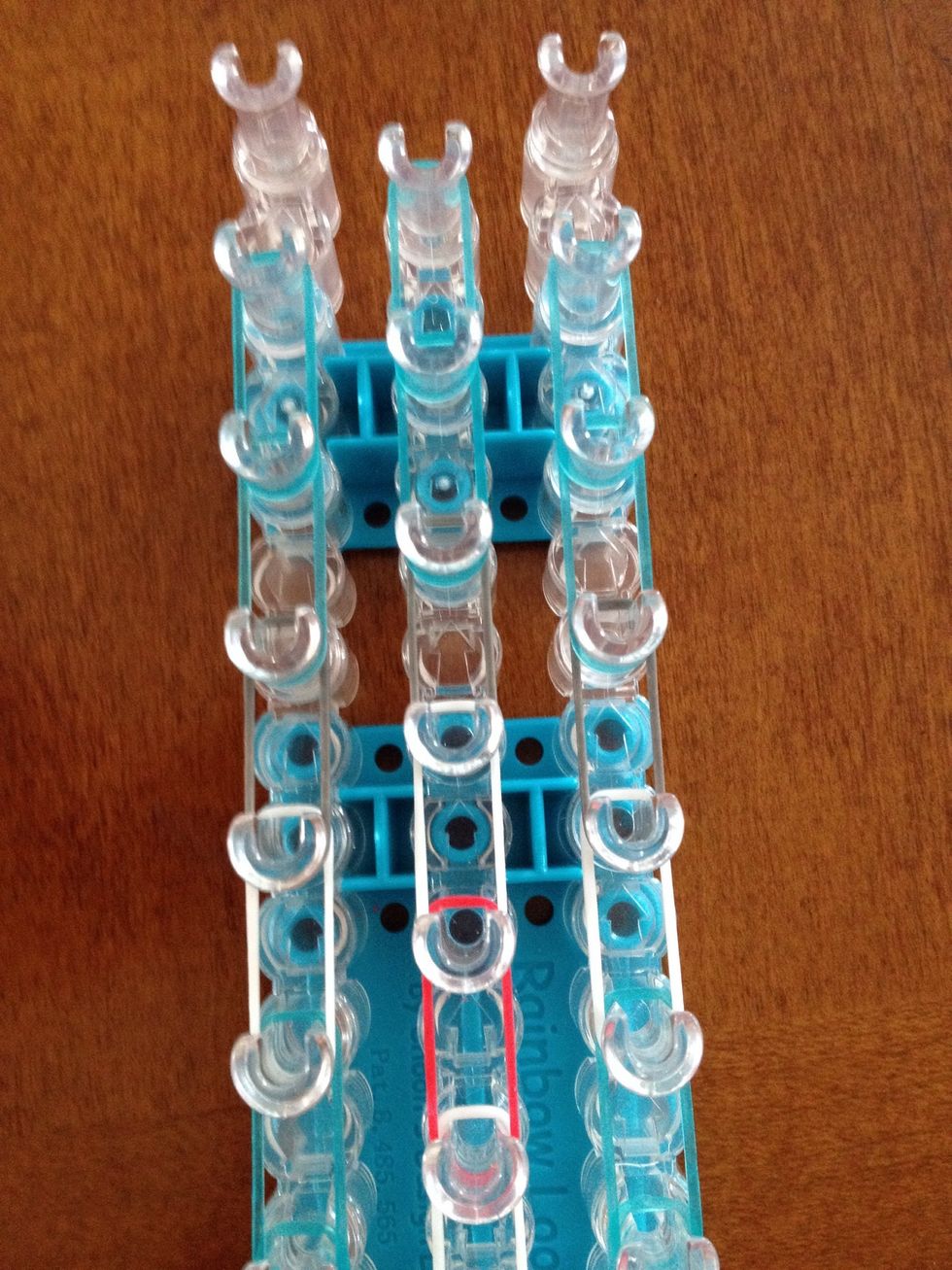 And 2 blue on all 3 sides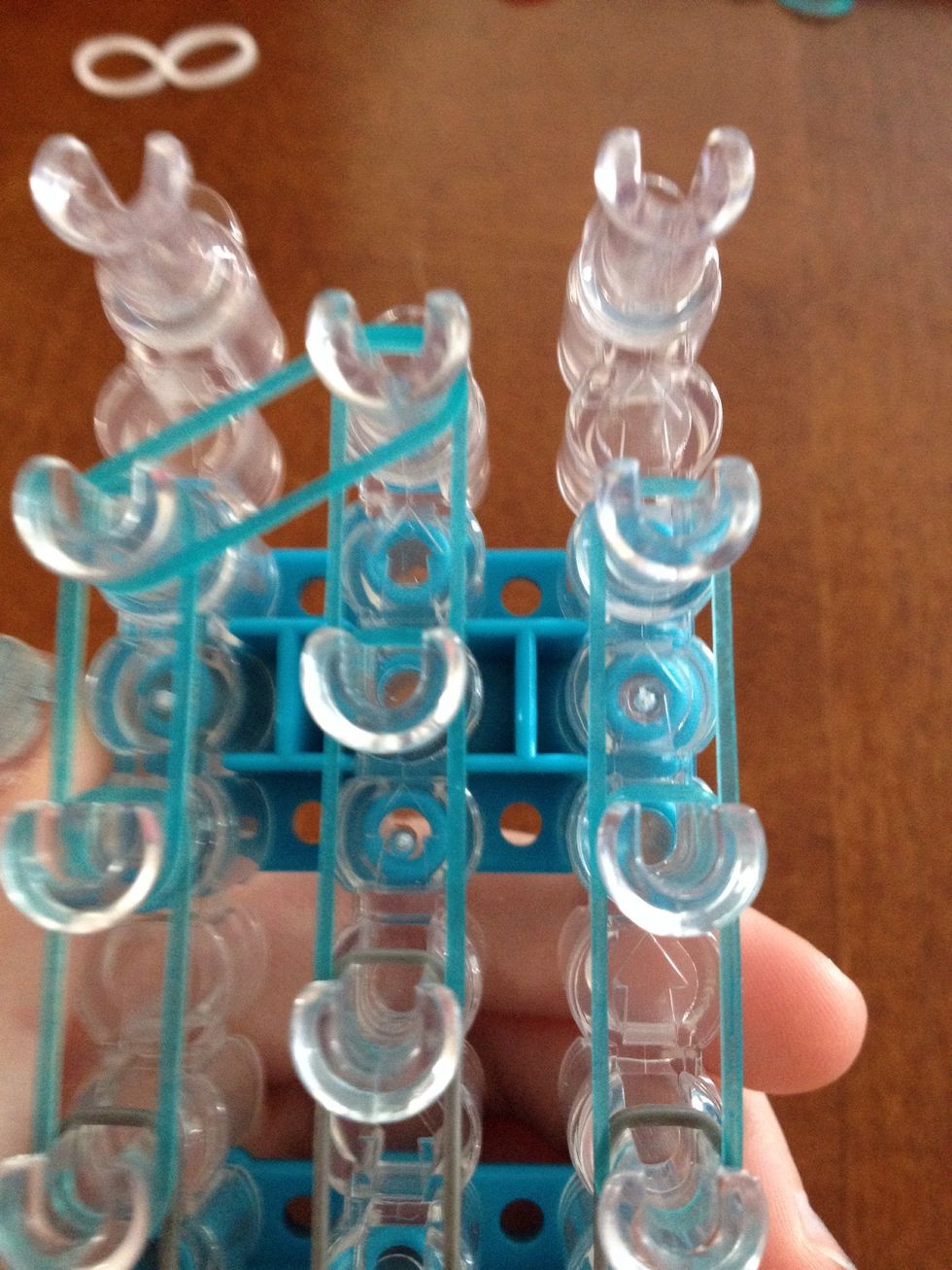 Put a teal band here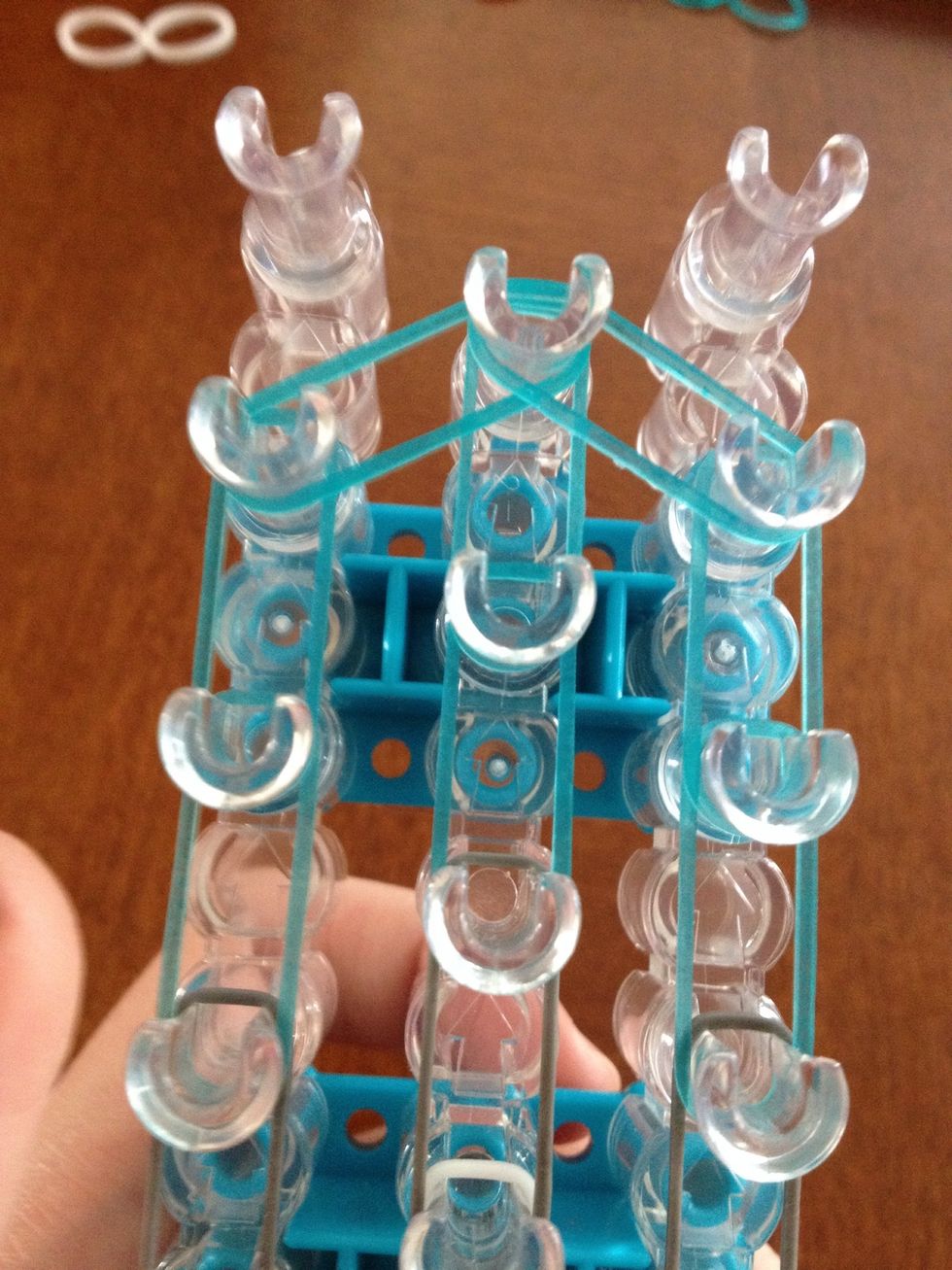 And here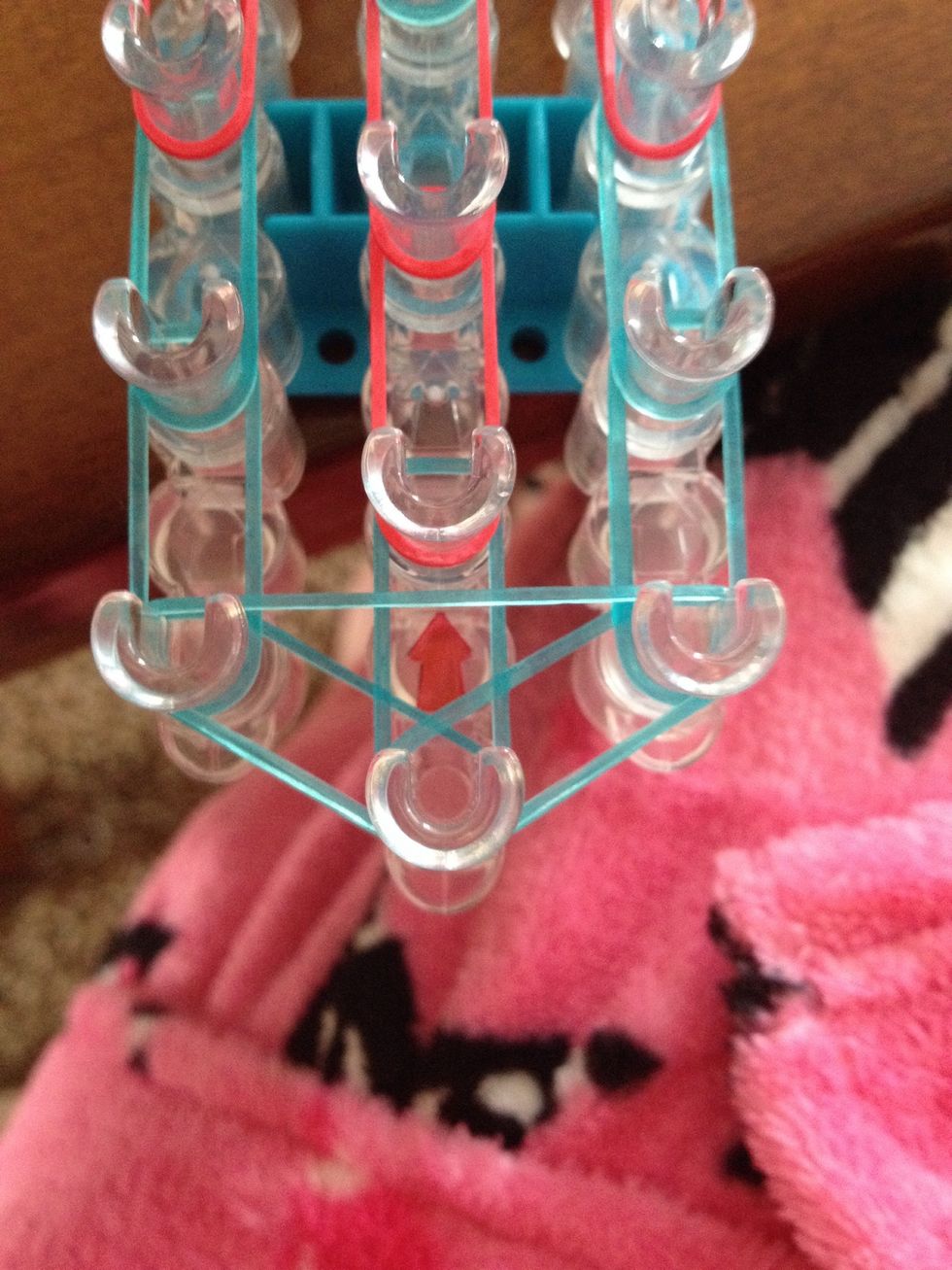 Put a teal triangle here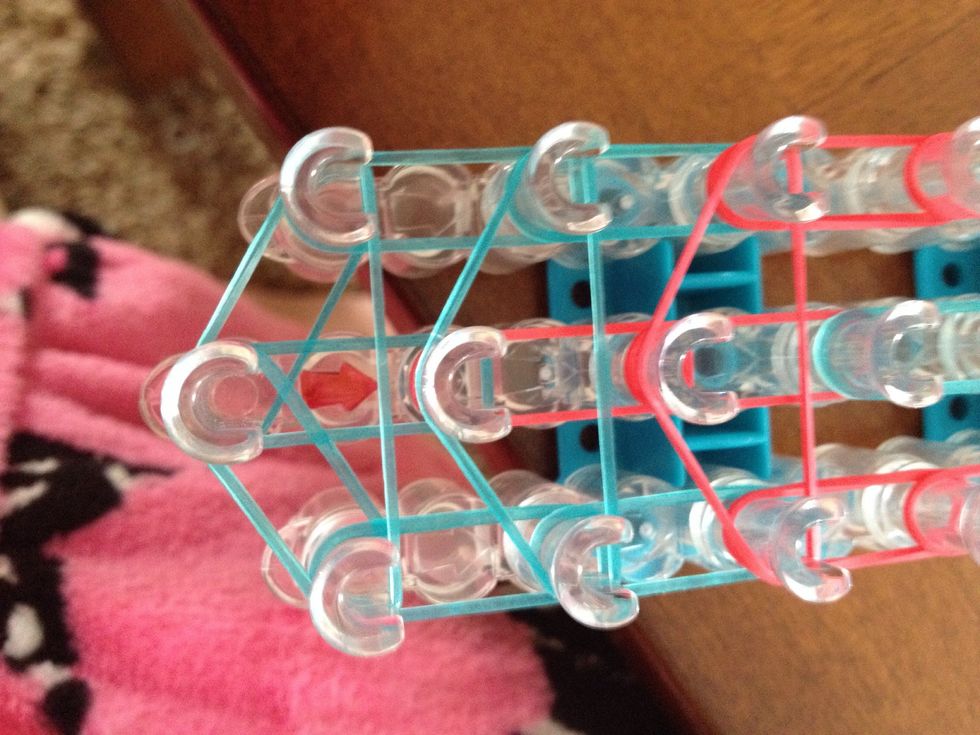 Teal and red here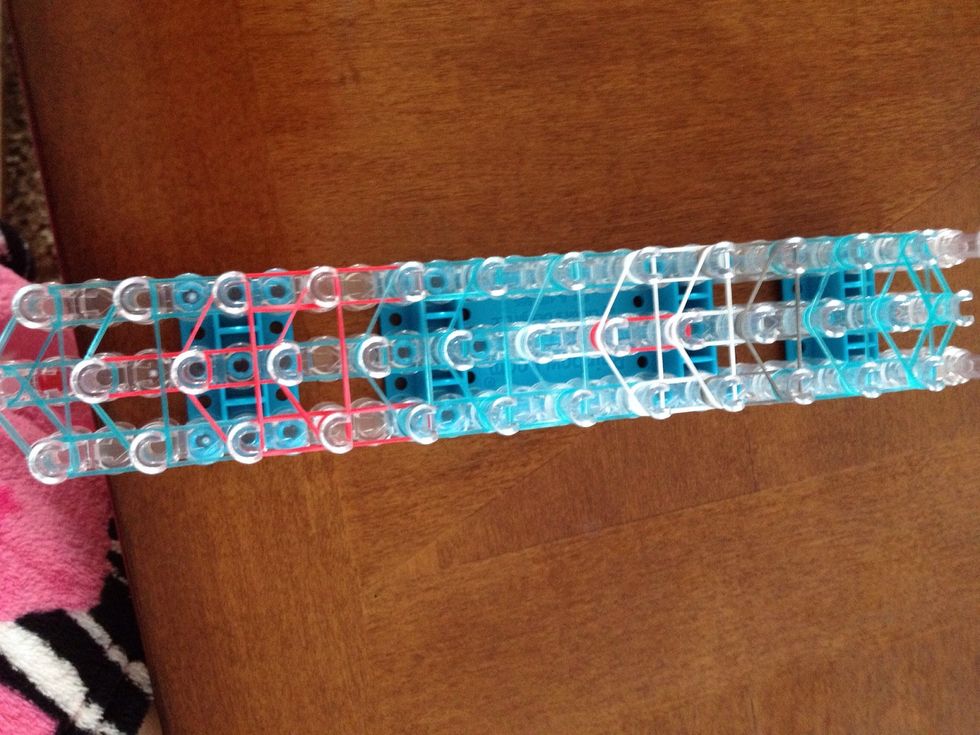 Do this all the way up. Remember to use the color that you used the most in that area. Ex: 2 teal, 1 white, use a teal triangle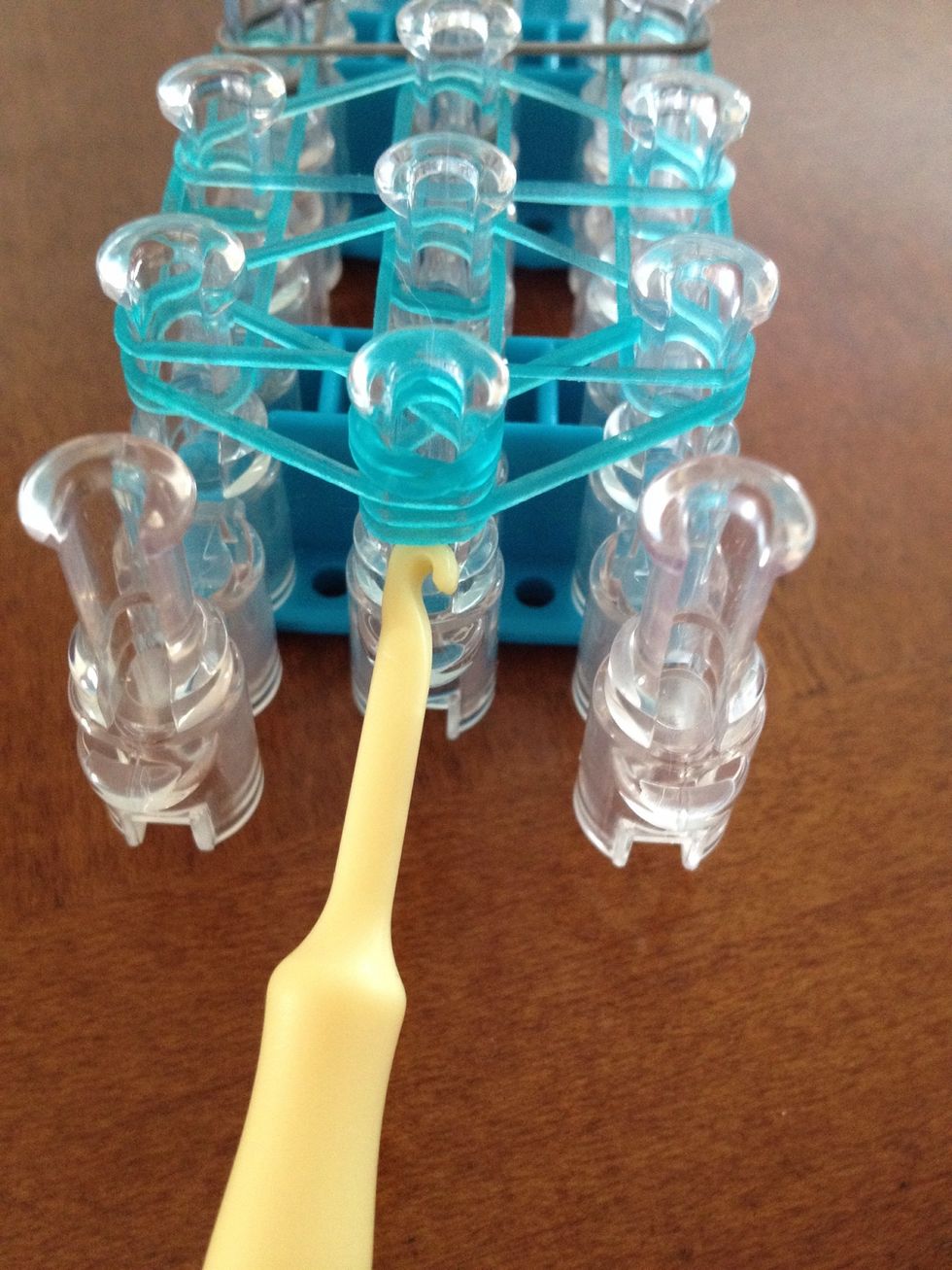 Put a capping band on the very last peg (center)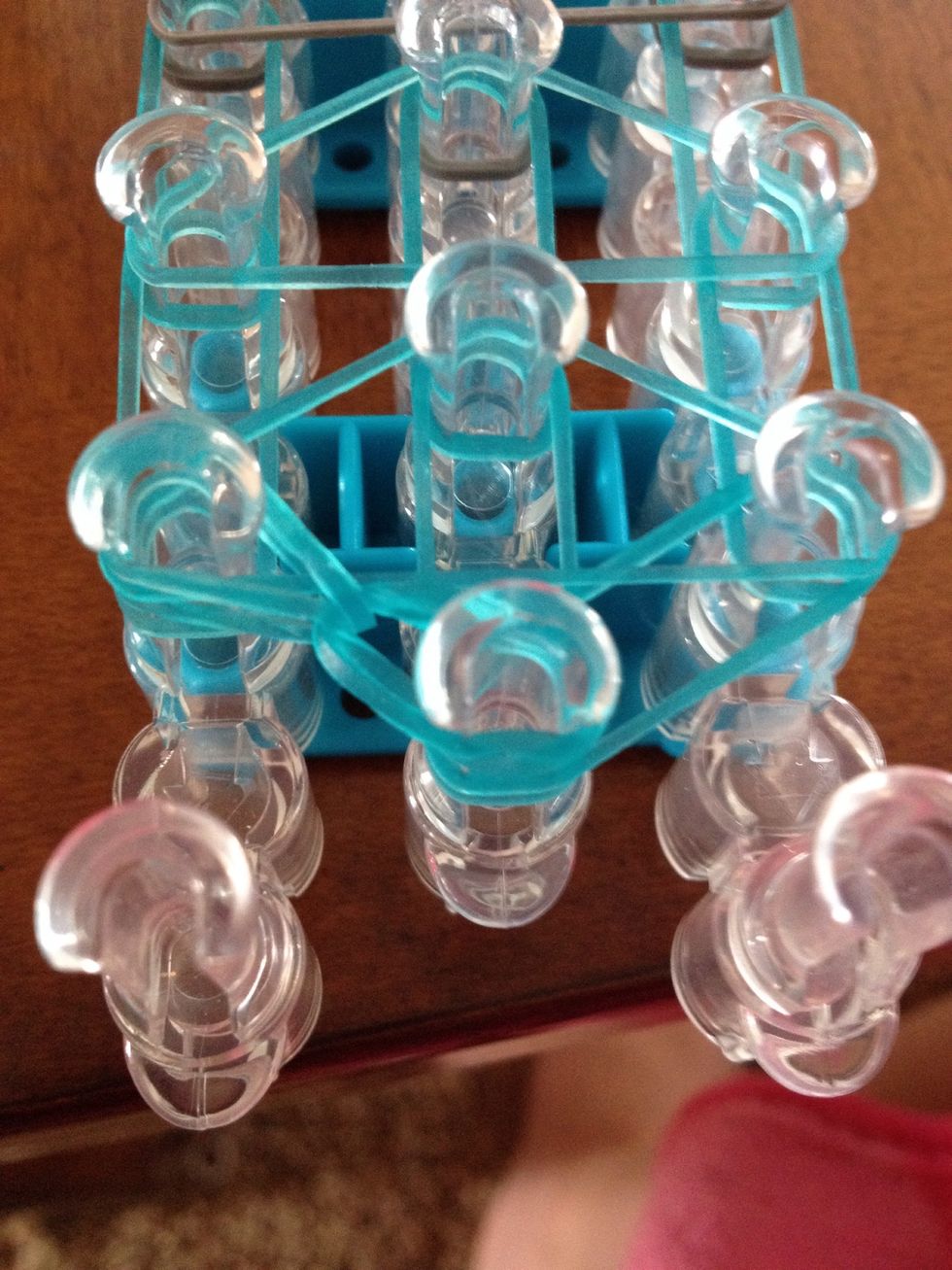 Reach in and pull out the left band. Loop it over.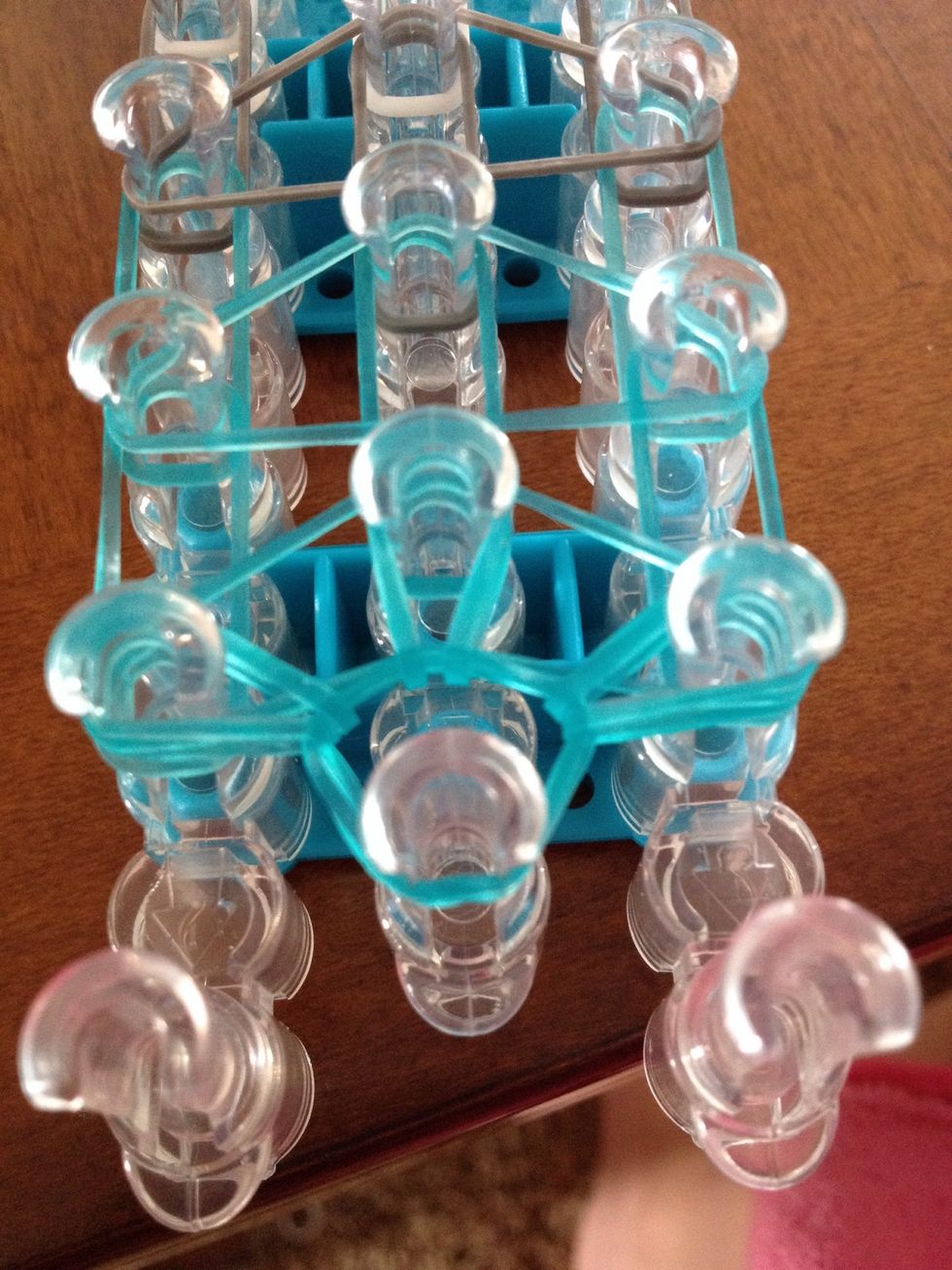 Do this to all 3 sides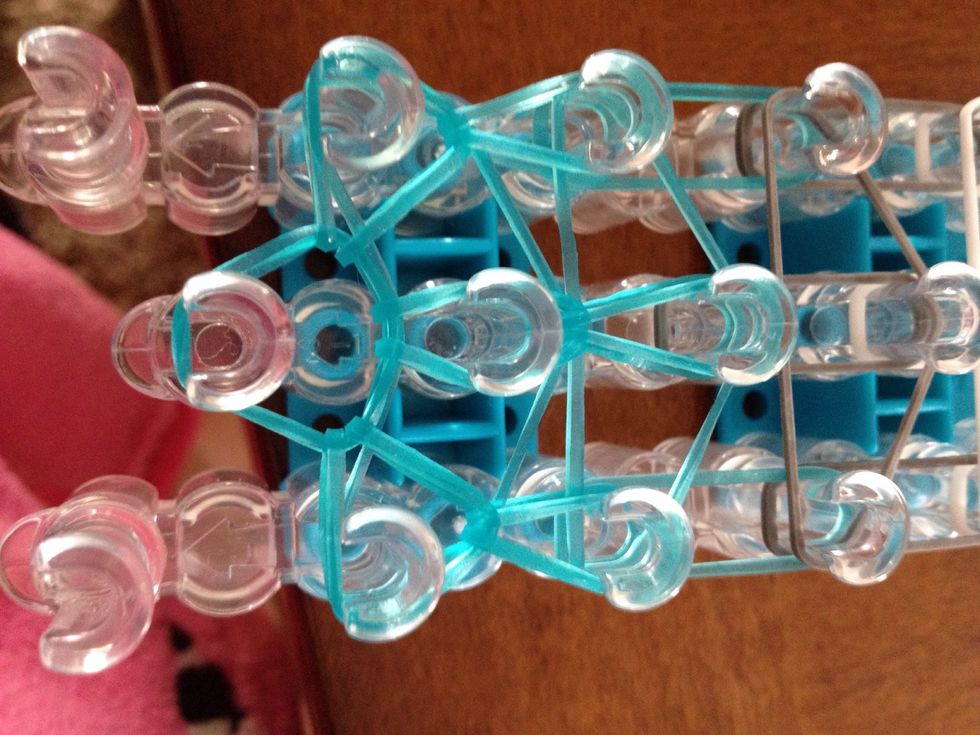 Now do the same thing looping up on all 3 sides all the way up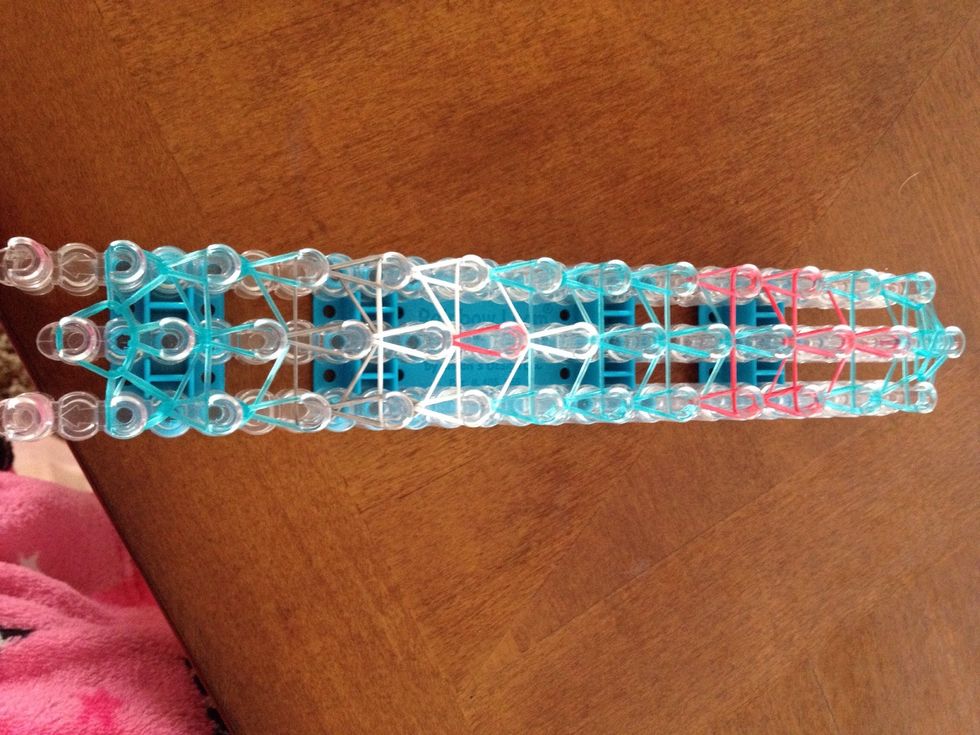 Like this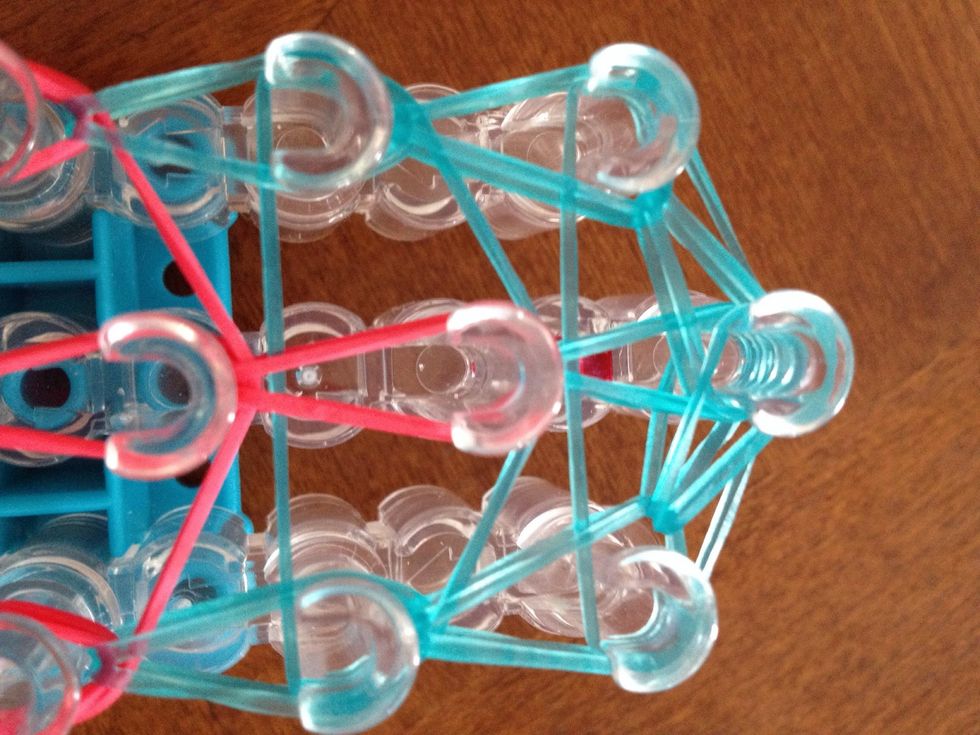 On the end, loop to the center peg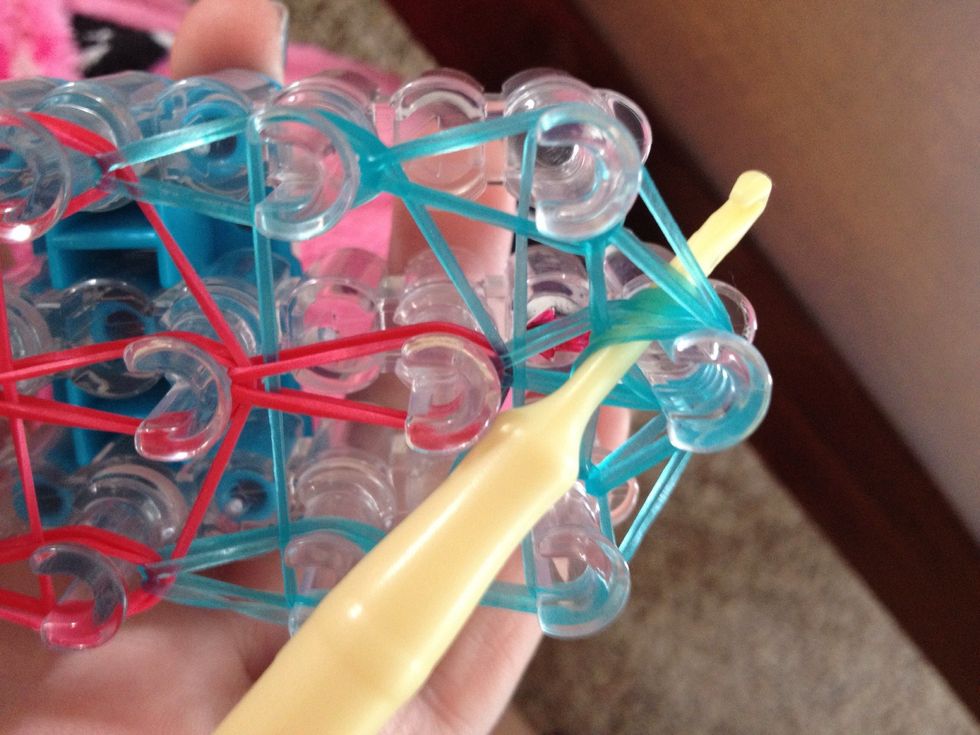 Now stick the hook through EVERY band on that peg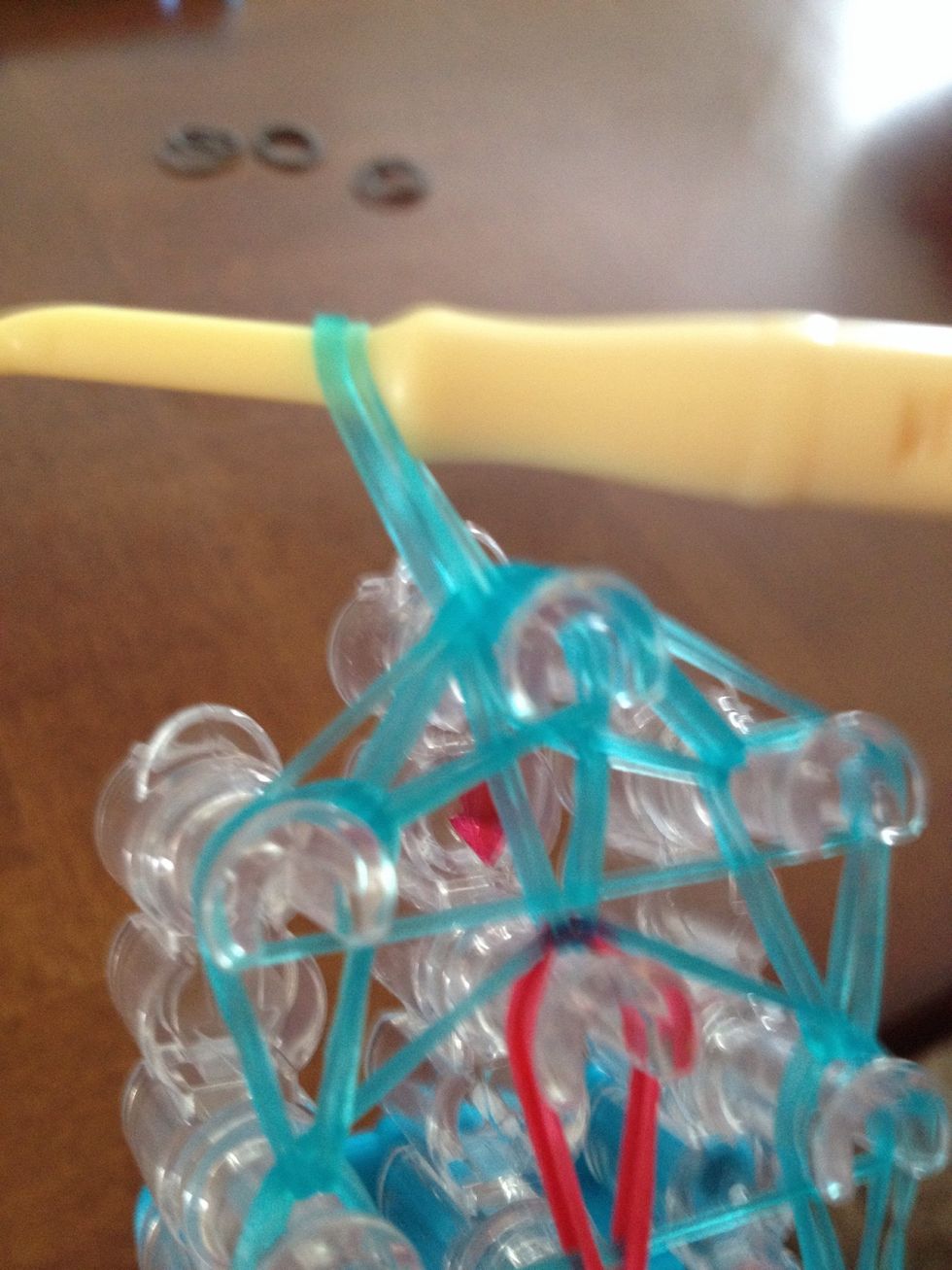 And pull a band of any color through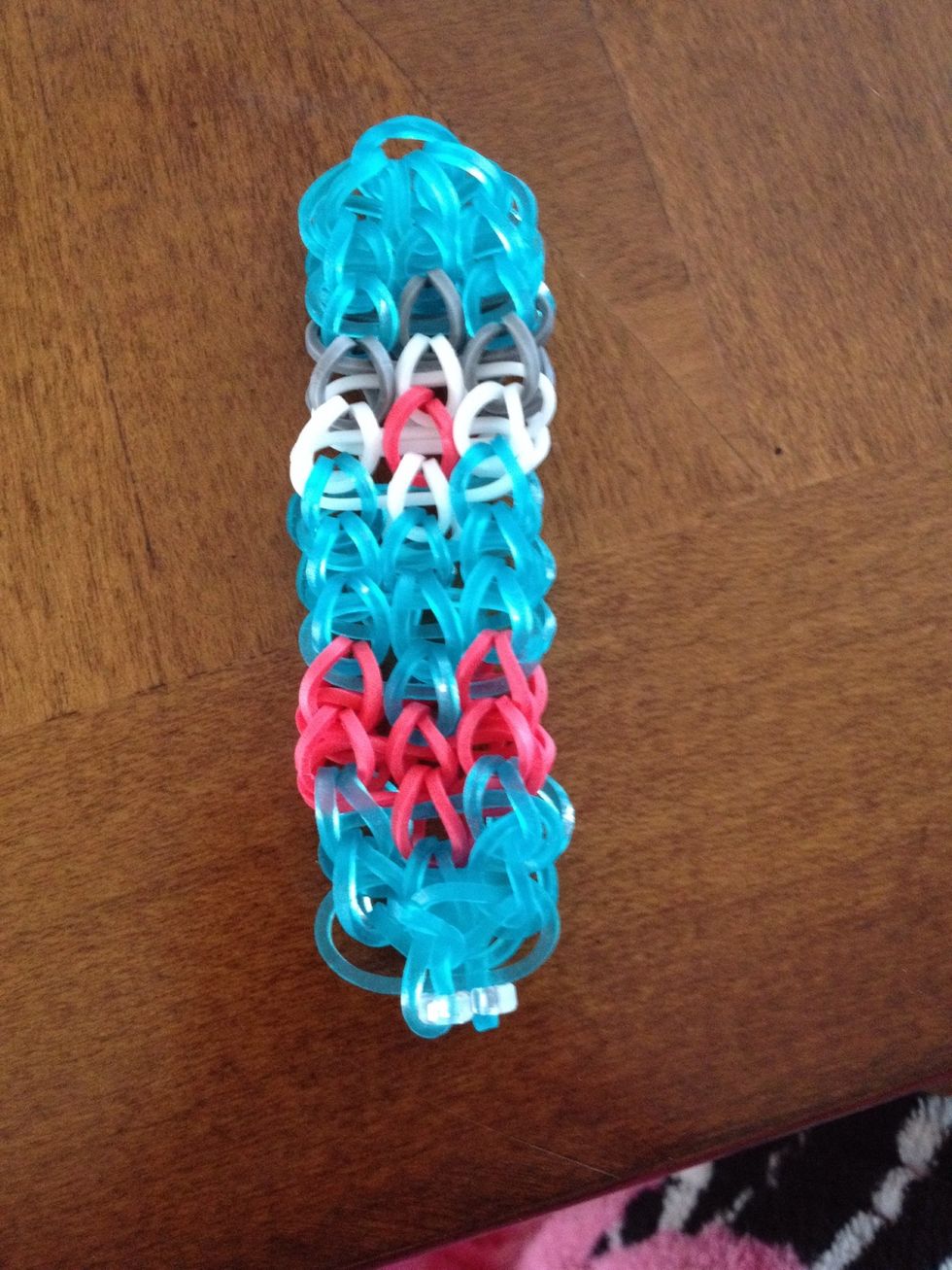 And pull it off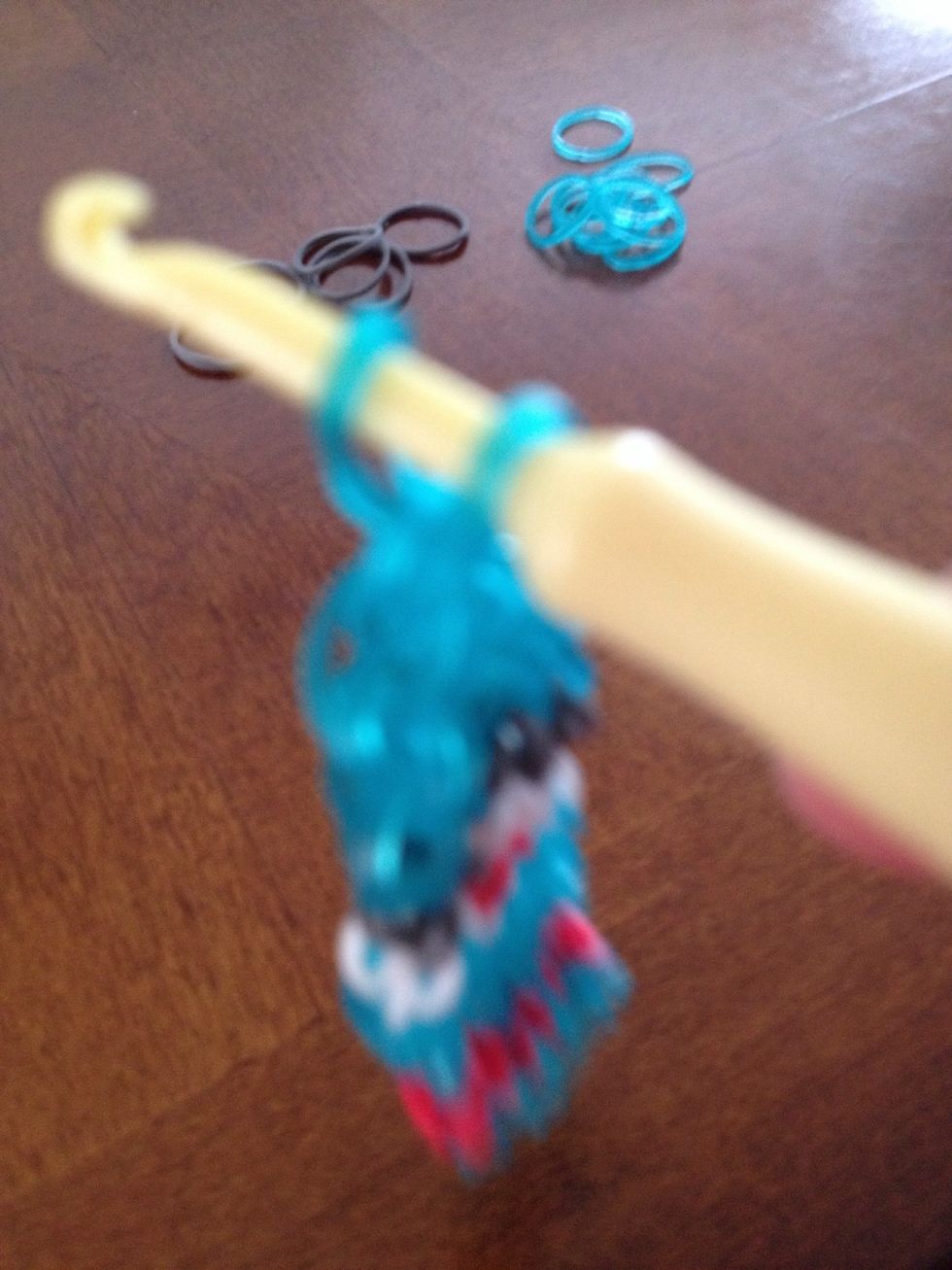 Go to the loop at the top and start looping bands through it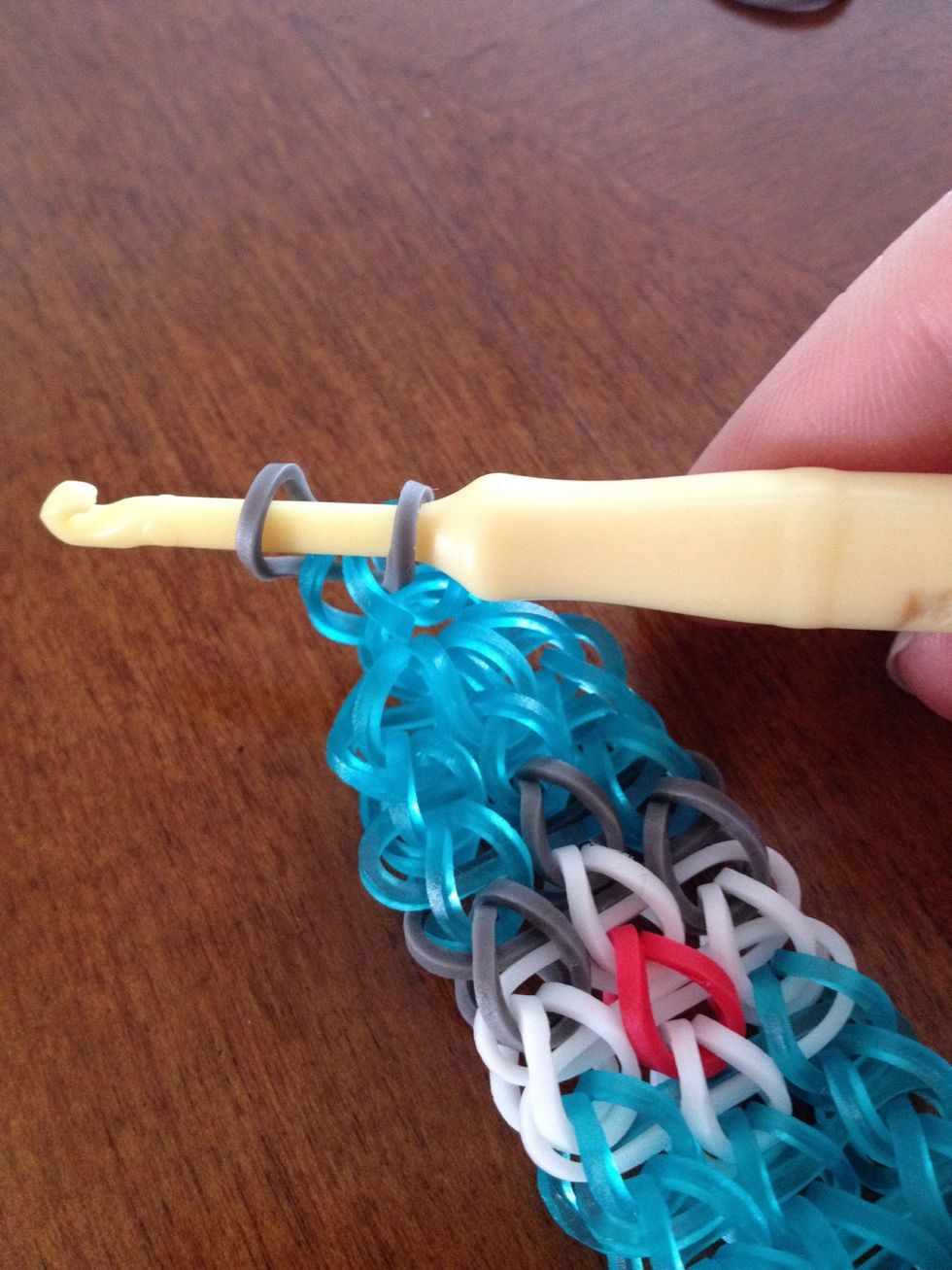 Teal and gray are best since his antennae have stripes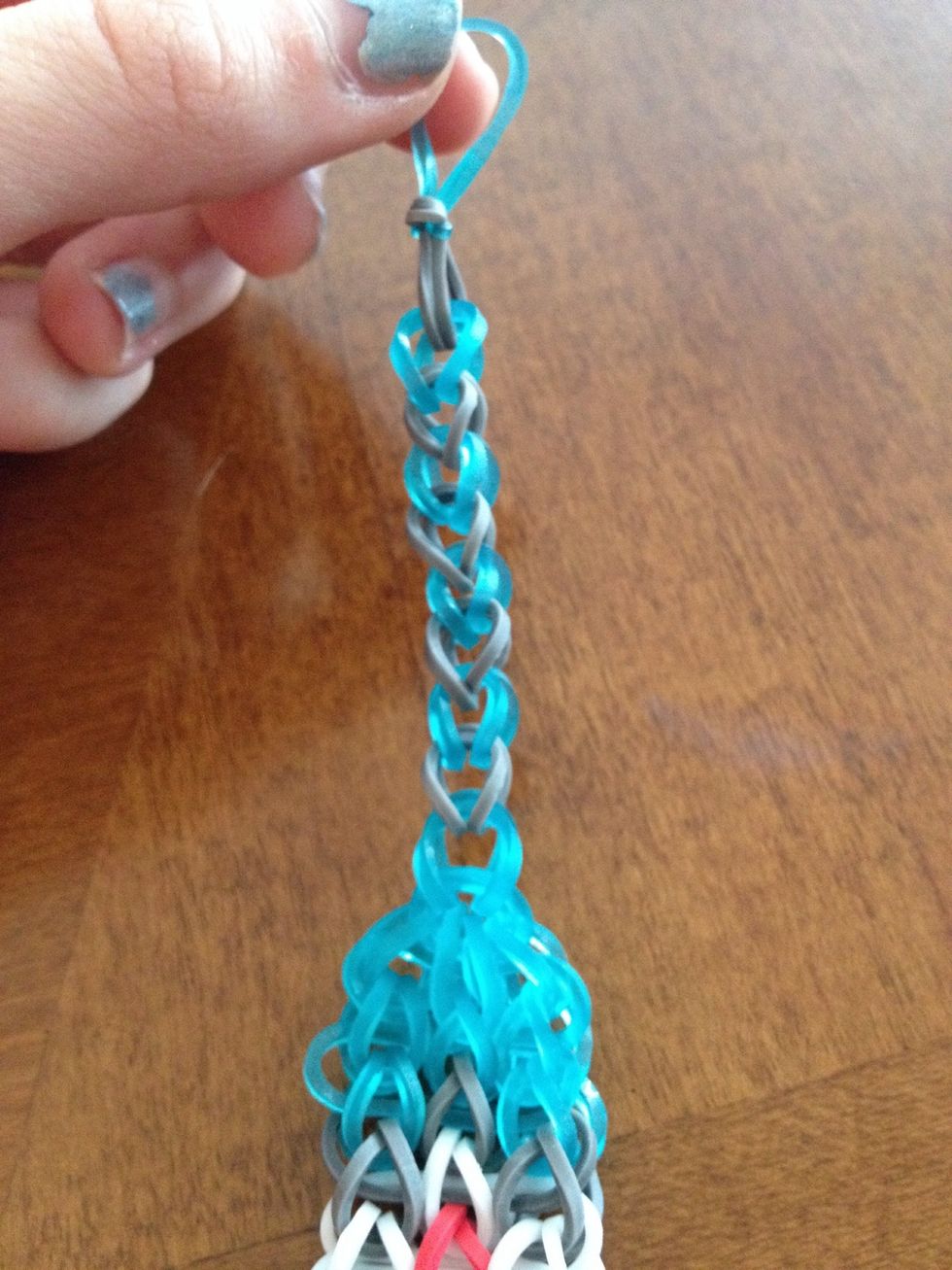 Pull one end of the last band through the other end for security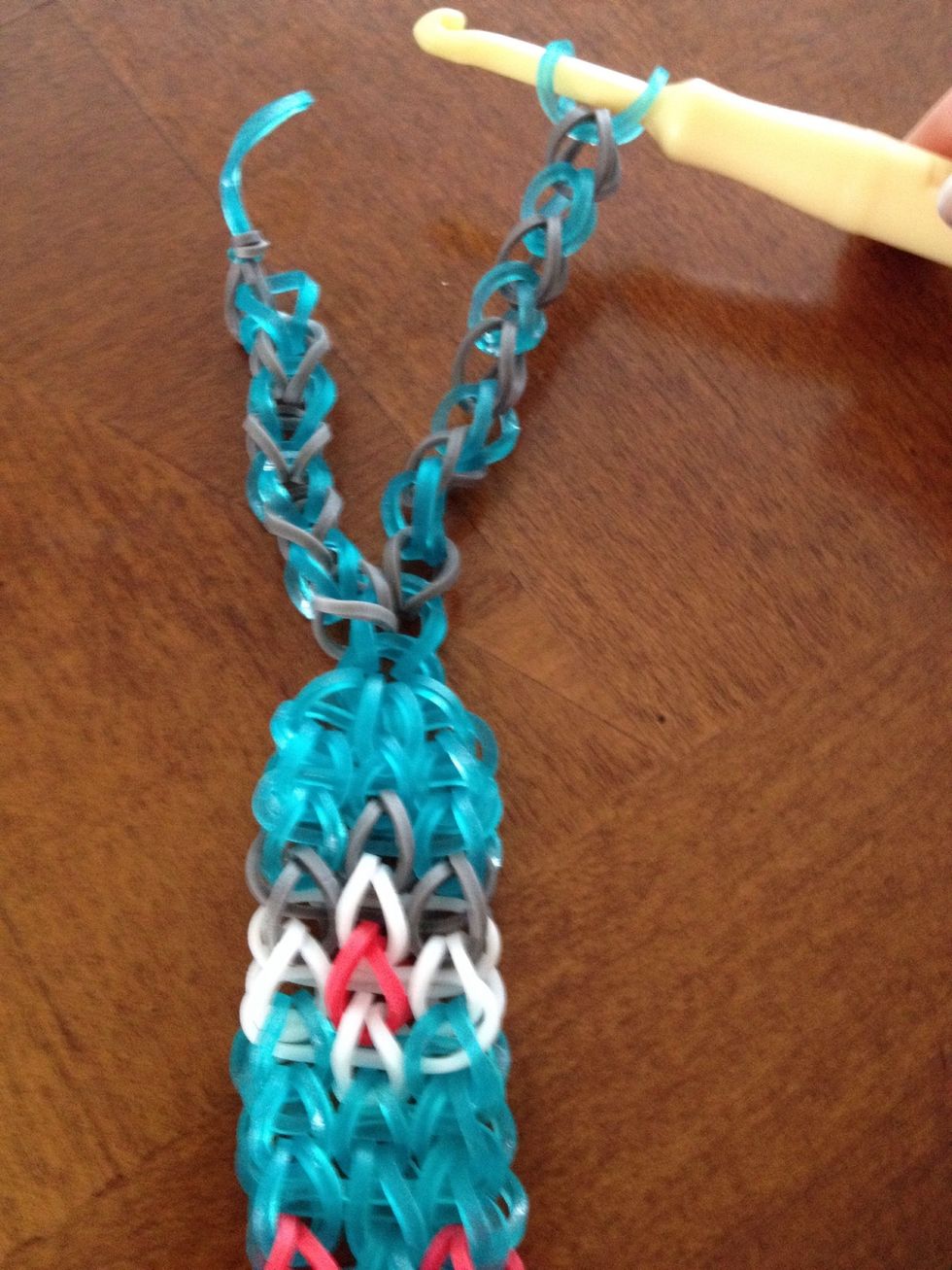 And make another band (because he has 2 antennae)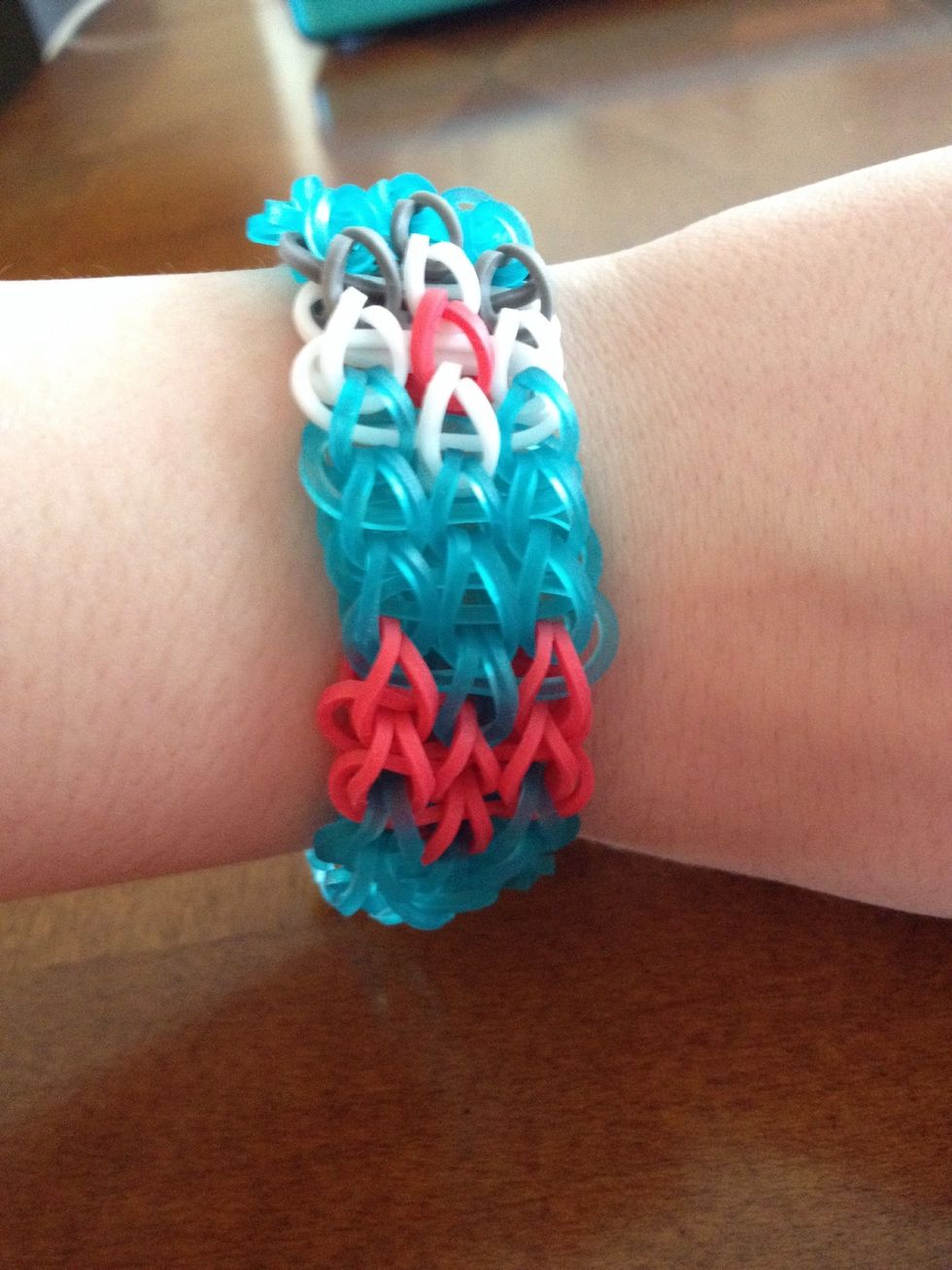 Put the last bands through the c clip and voila! You just made a plankton bracelet!
Rainbow loom
Teal bands
Red bands
White bands
Gray or black bands
Hook
C clip