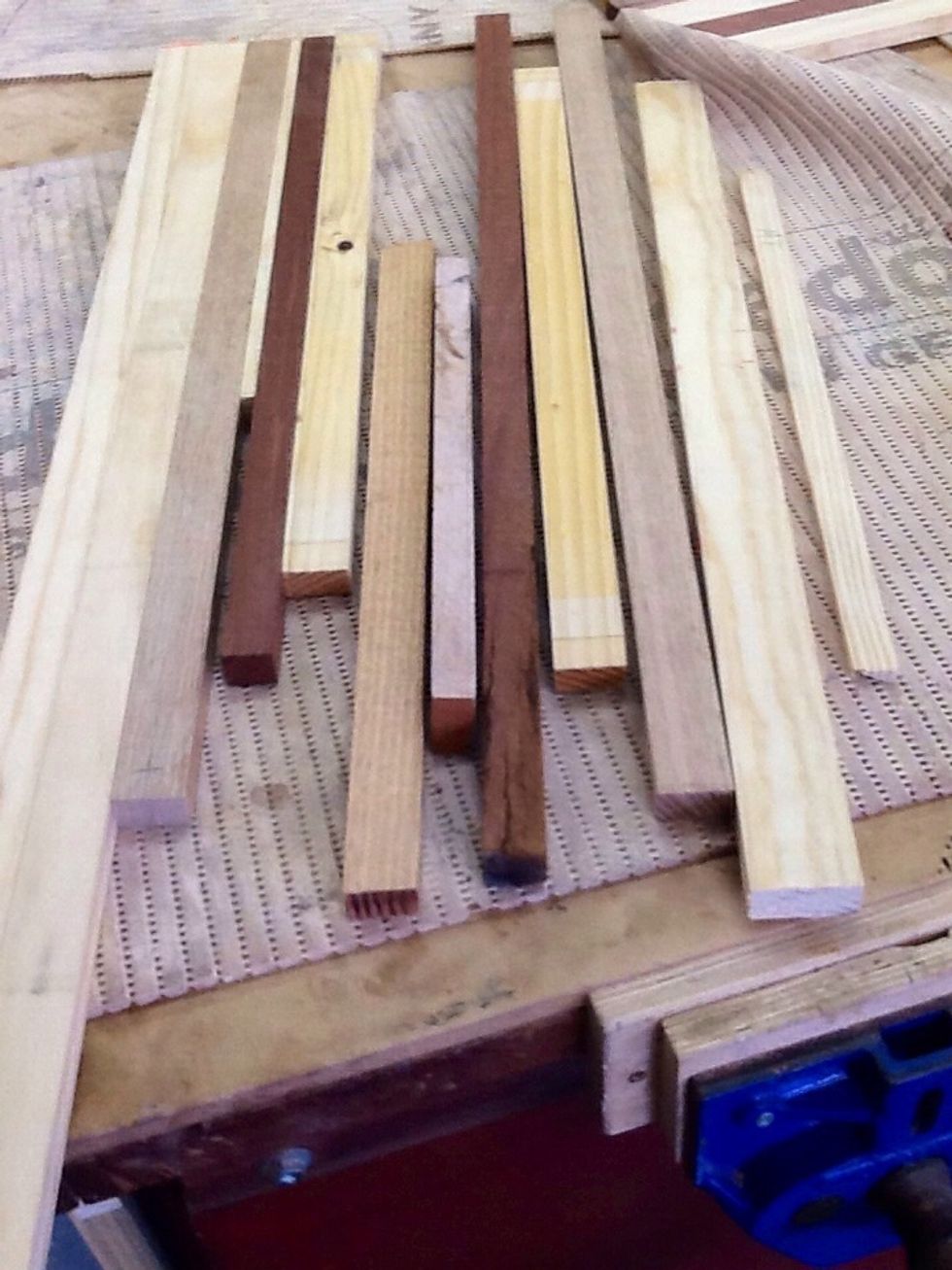 Collect up your wood, arrange it into any pattern you want!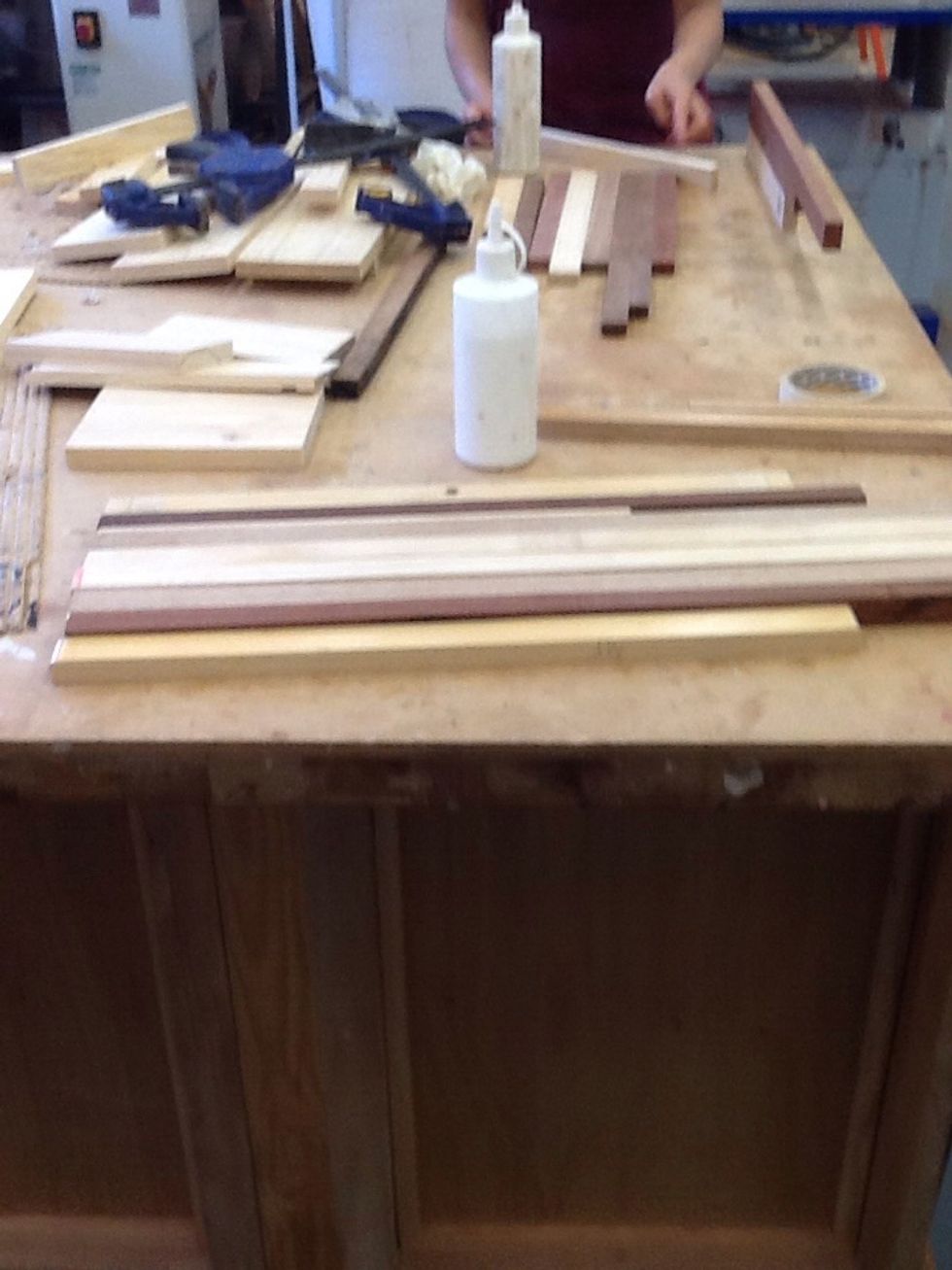 Squirt a small amount of glue between the planks and clamp in place
Next, you might have to smooth out the surface and get rid of any bumps or ridges by putting it through different types of machines or just sanding it down.
Now, shape it however you want by cutting or sanding it
Mark out a place on the handle for the hole. Use a small drill to start and then a circular hole cutter. Sand thoroughly.
Varnish with layers of olive oil, to give it a rich finish and to protect the wood (use olive oil as the varnish will bubble in heat and taint food).
Wooden planks
PVA Glue
Clamps
Bandsaw
Edger
Sandpaper
Bench drill
Olive oil