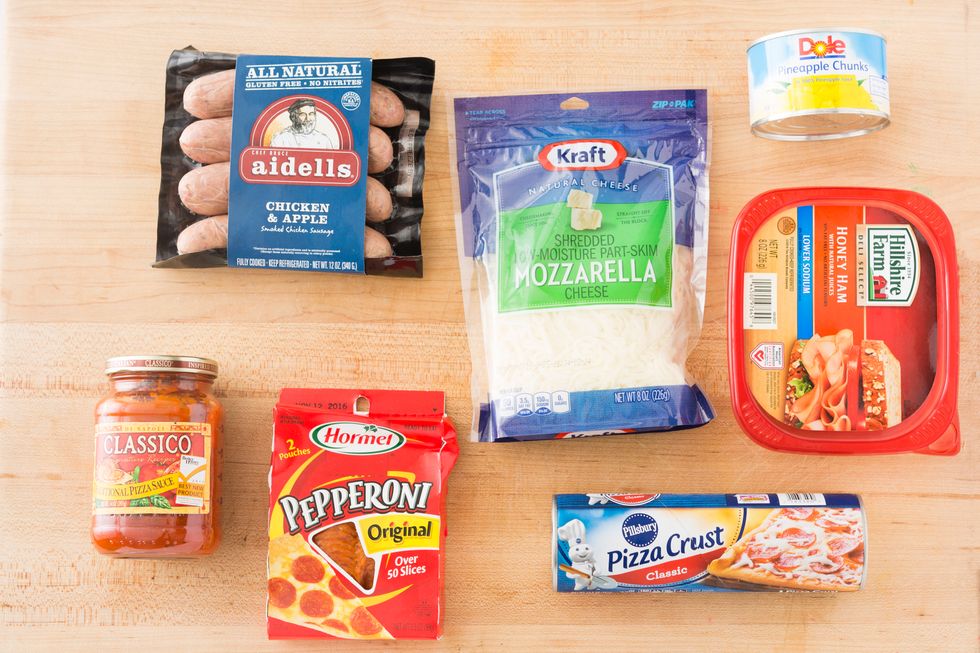 Gather your ingredients and preheat your oven to 400°F.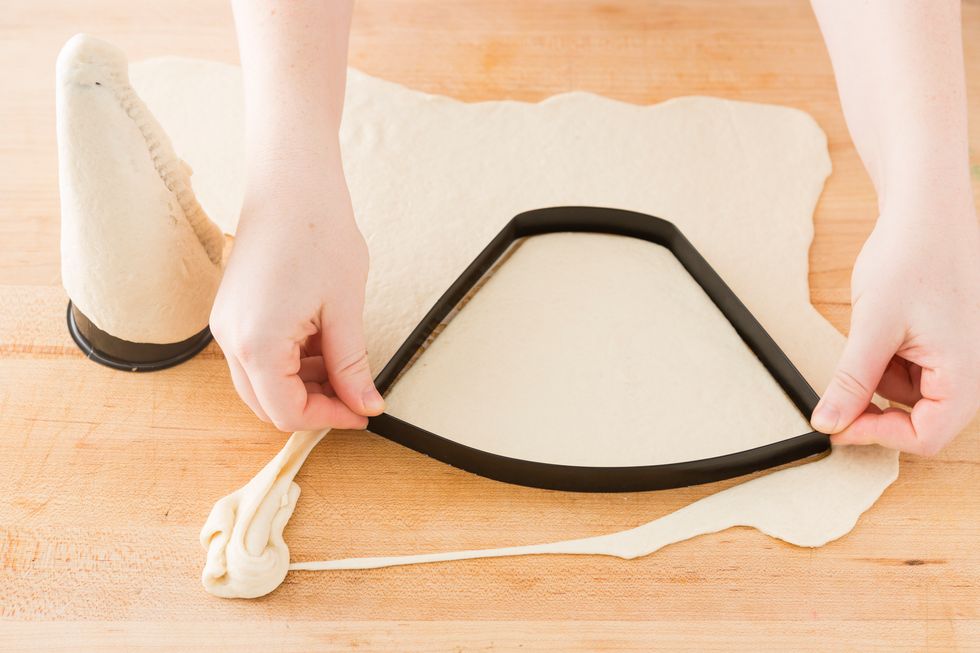 Roll out your dough to 1/8 inch thickness. Cut out the cone shape using the dough cutter. Make sure to press firmly to have a clean cut. Then peel the dough back so your left with just the cone shape.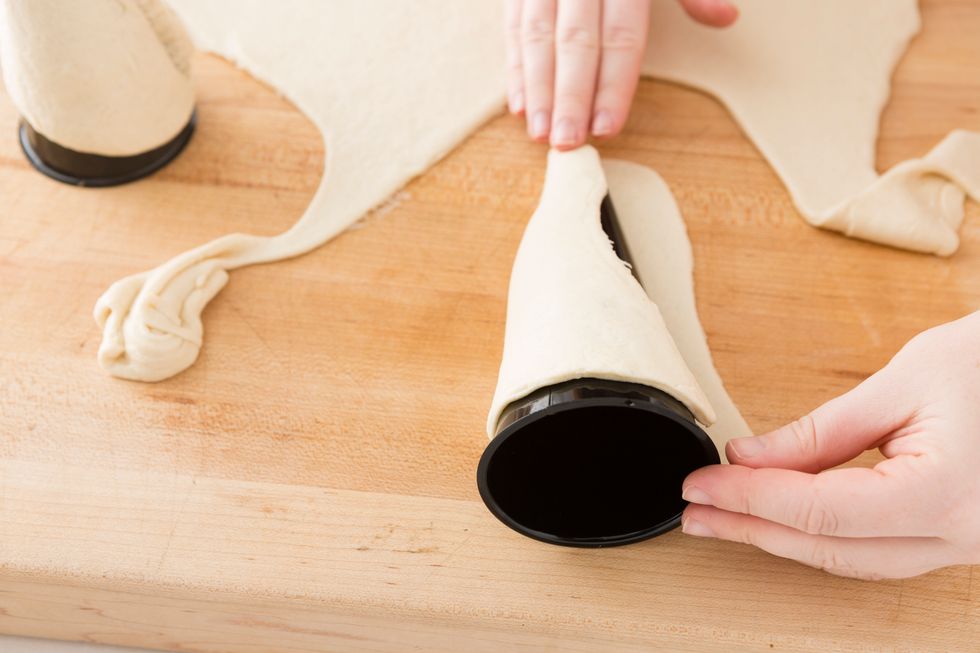 Dab a little bit of water on the edge of the dough to help seal your edges. Then wrap the dough around the cone mold.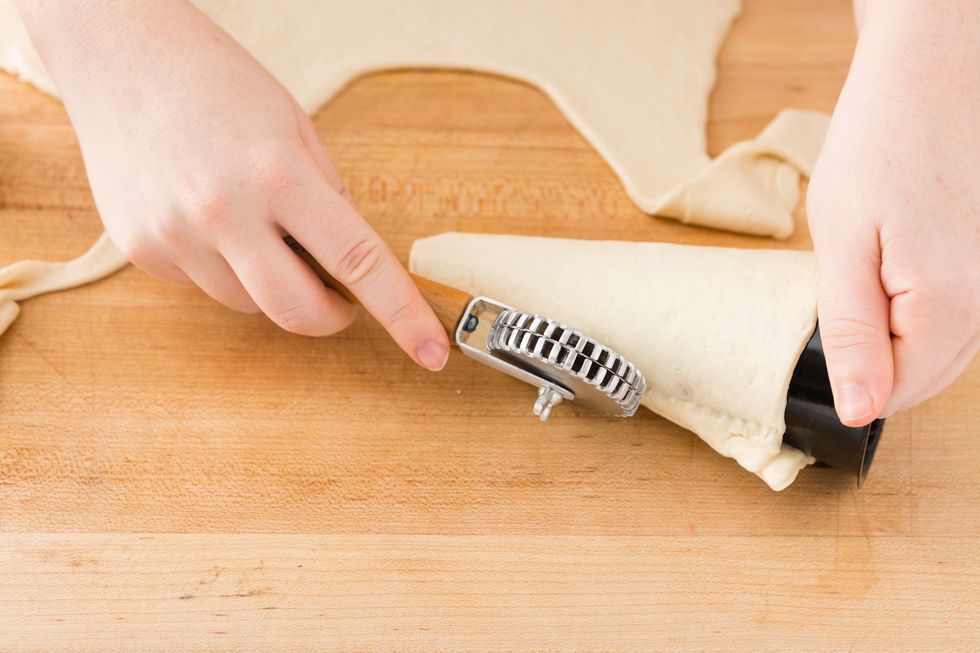 Then use the dough crimper to seal the edges completely. Now bake your cones for about 6-7 minutes, until they are slightly brown.
Now it's ready for the filling! Add in some cheese (we like our pizza extra cheesy).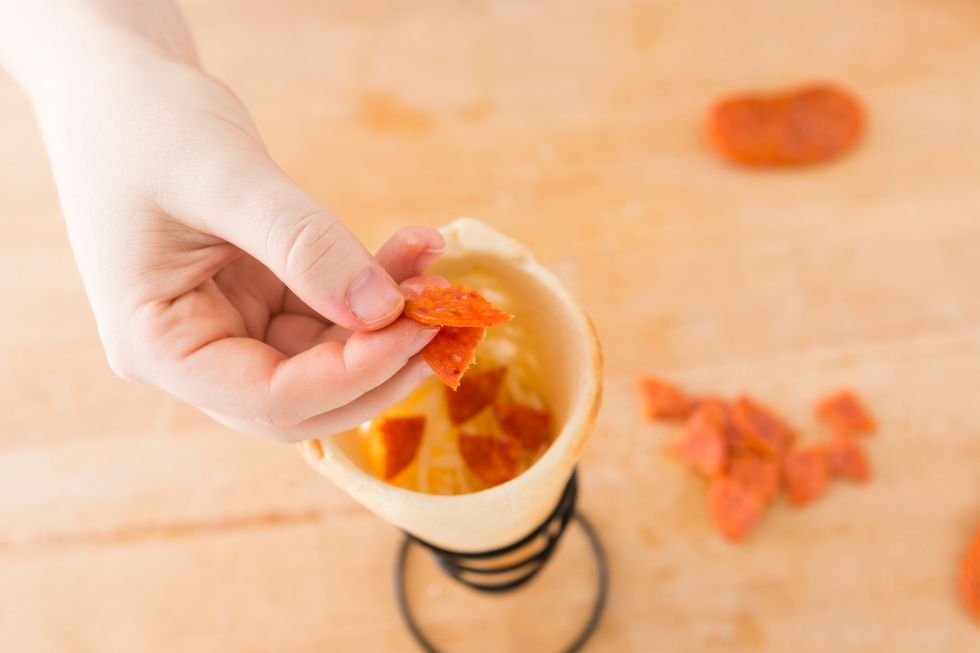 A generous portion of pepperoni.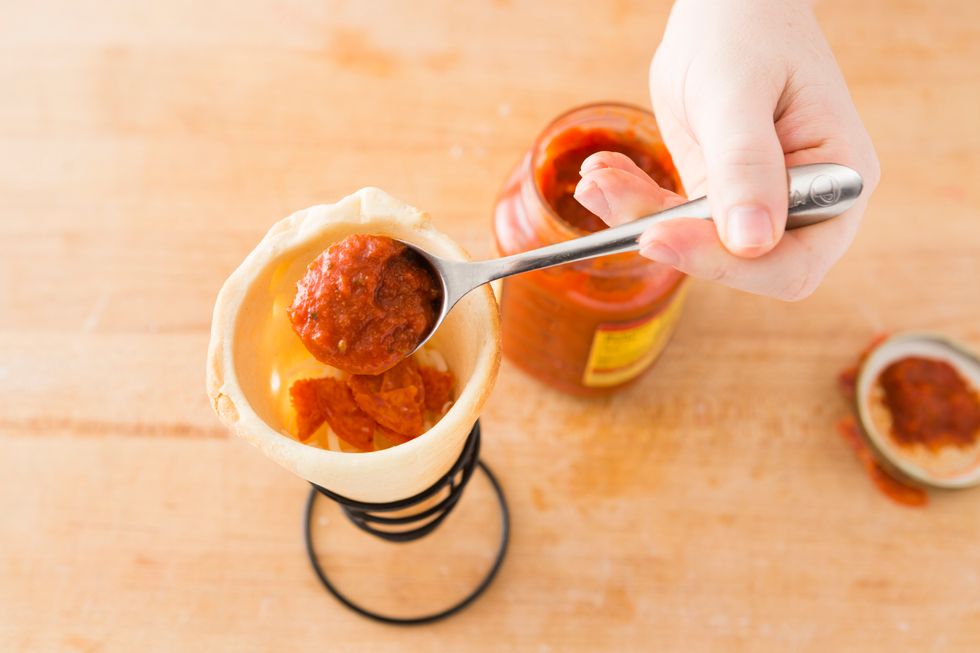 And of course, some tomato sauce.
Bake your cone one last time for another 10 minutes.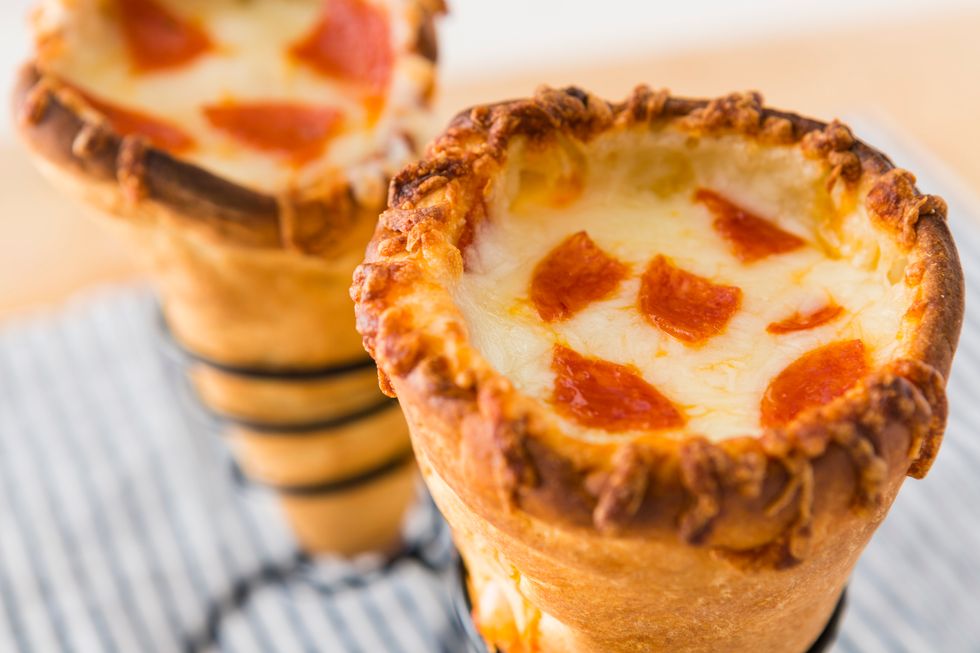 Y-U-M.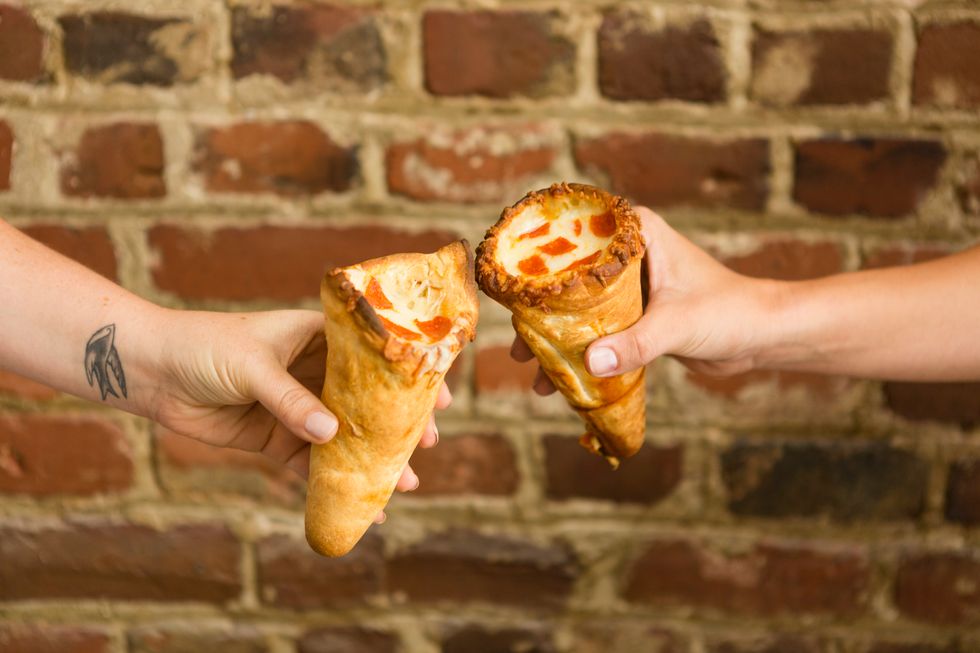 Have we died and gone to pizza heaven?!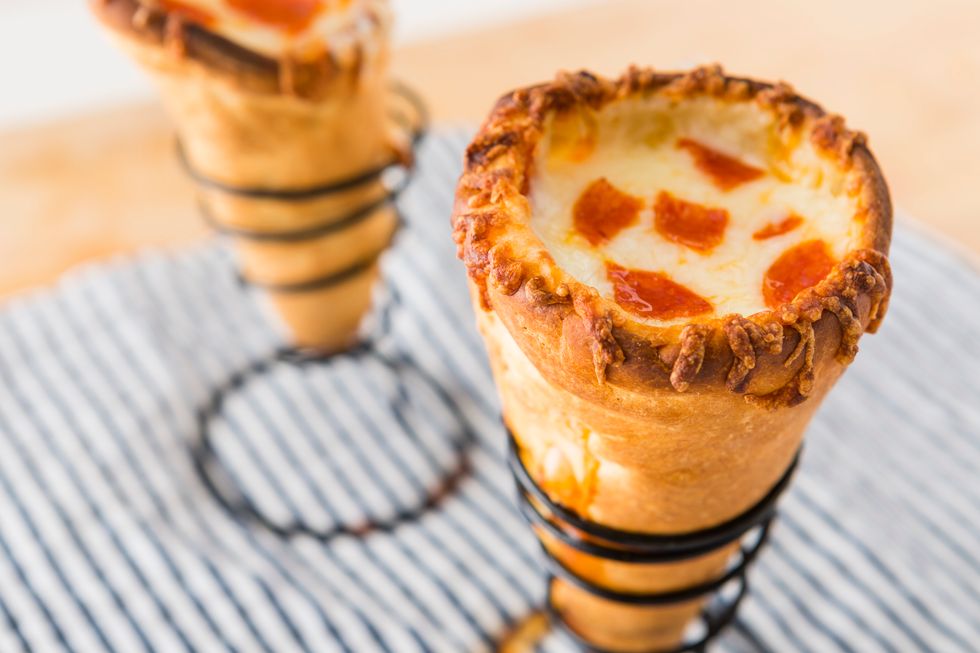 Instagram these bad boys + watch the likes roll in. Tag us at @Snapguide. This recipe was inspired by http://www.blessthisstuff.com/stuff/living/kitchen/pizza-cones-by-pizzacraft/.
Pizzacraft Grilled Pizza Cone Set
prepared pizza dough
pepperoni
tomato sauce
sausage
pineapple chunks
ham
B+C
We are the team behind B+C Guides. Feel free to message us if you have any questions or see something that could be improved!