Gather all the materials you need and place it in front of you. Making a pinwheel takes very little time and will give you festive results -perfect for decorations and pure fun! So here we go...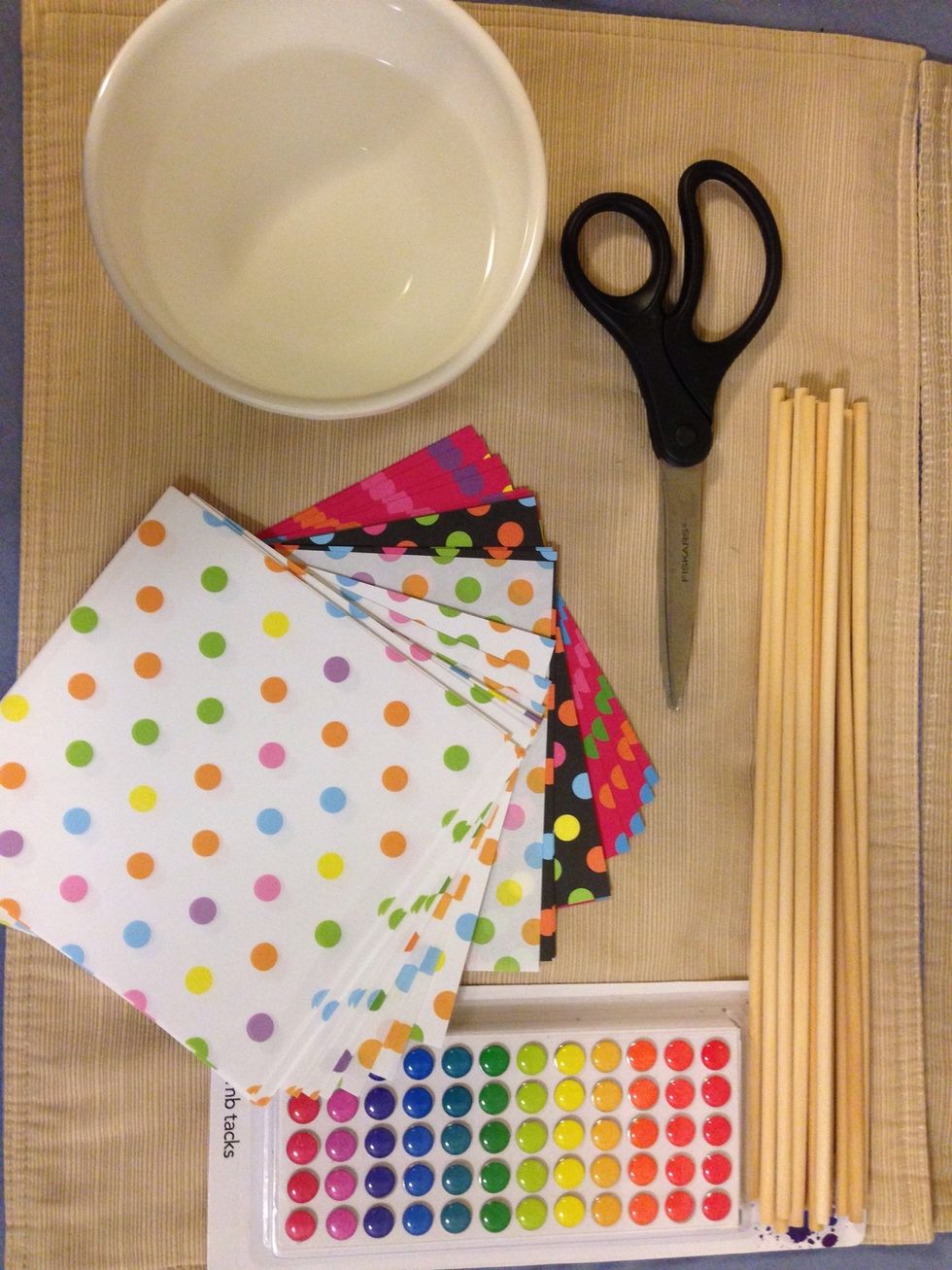 Gather your materials.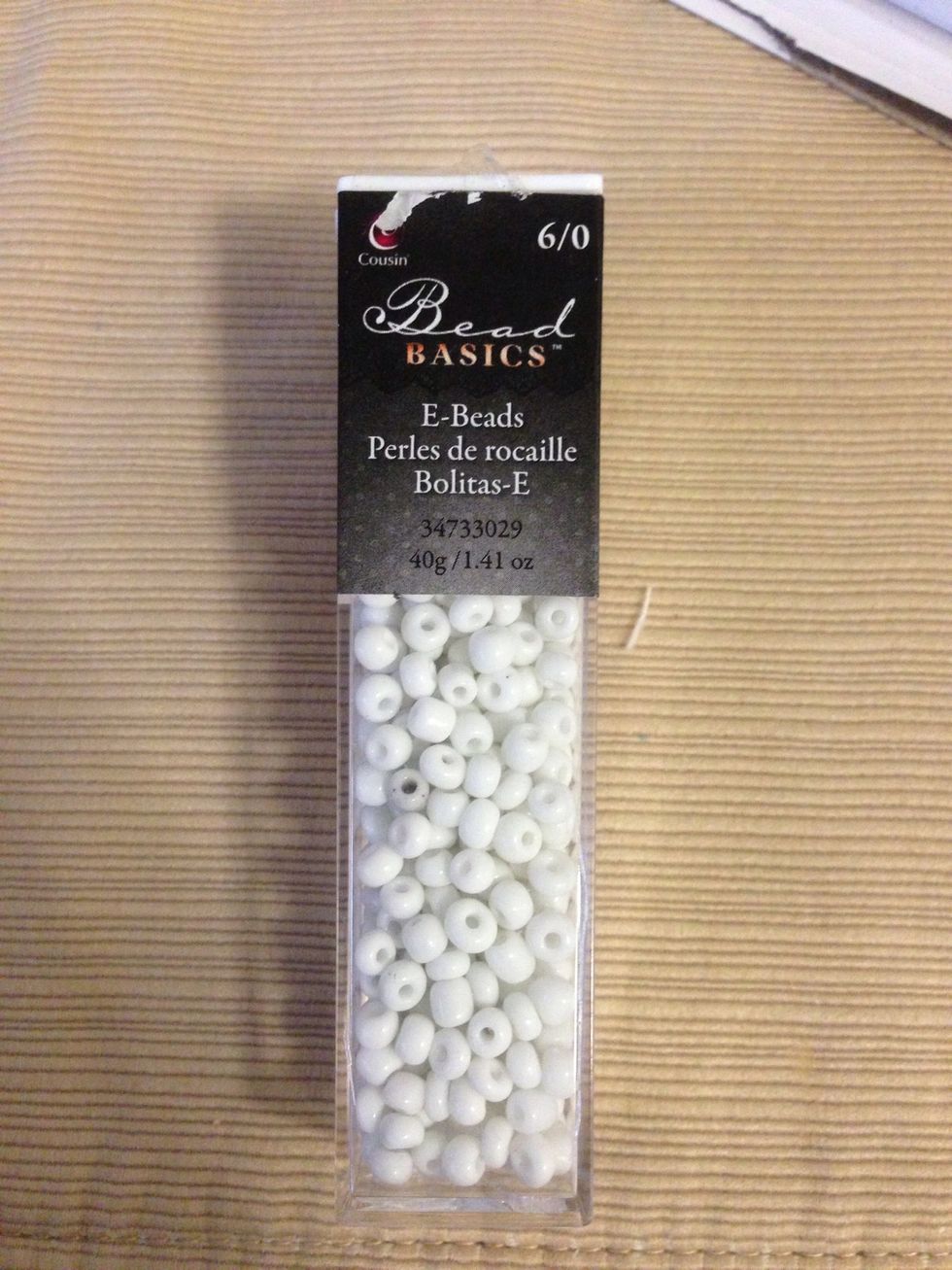 The craft store can have an overwhelmingly endless selection of beads. So after searching high and low for a bead that would fit the width of my thumb tack, I finally found the perfect beads! Size 6/0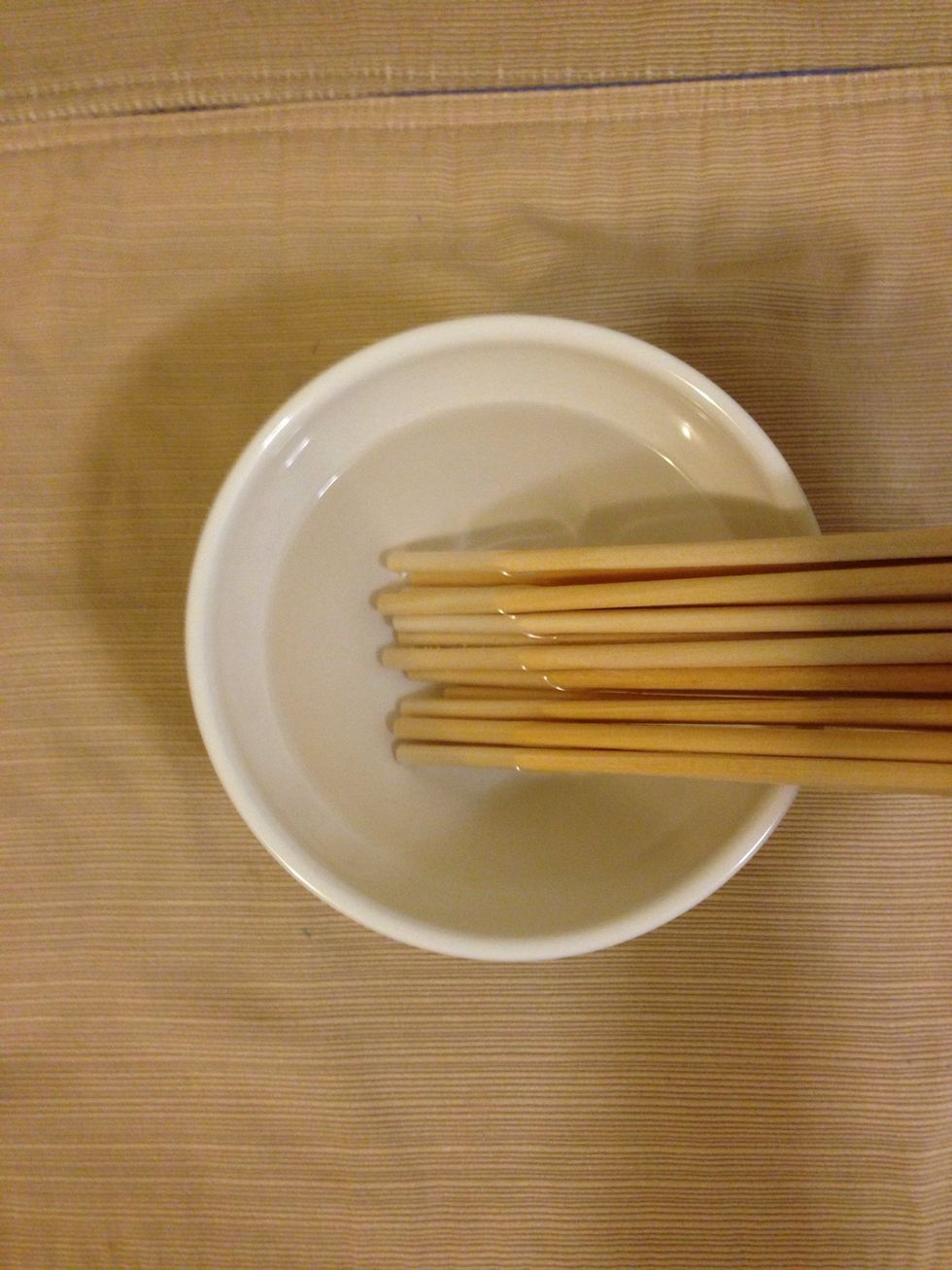 Quick Trick! Soak one end of your dowels in water for about 5 min to help soften the wood. Pat dry. This makes it easier for you to push your pin into the dowel and also avoids splitting the wood.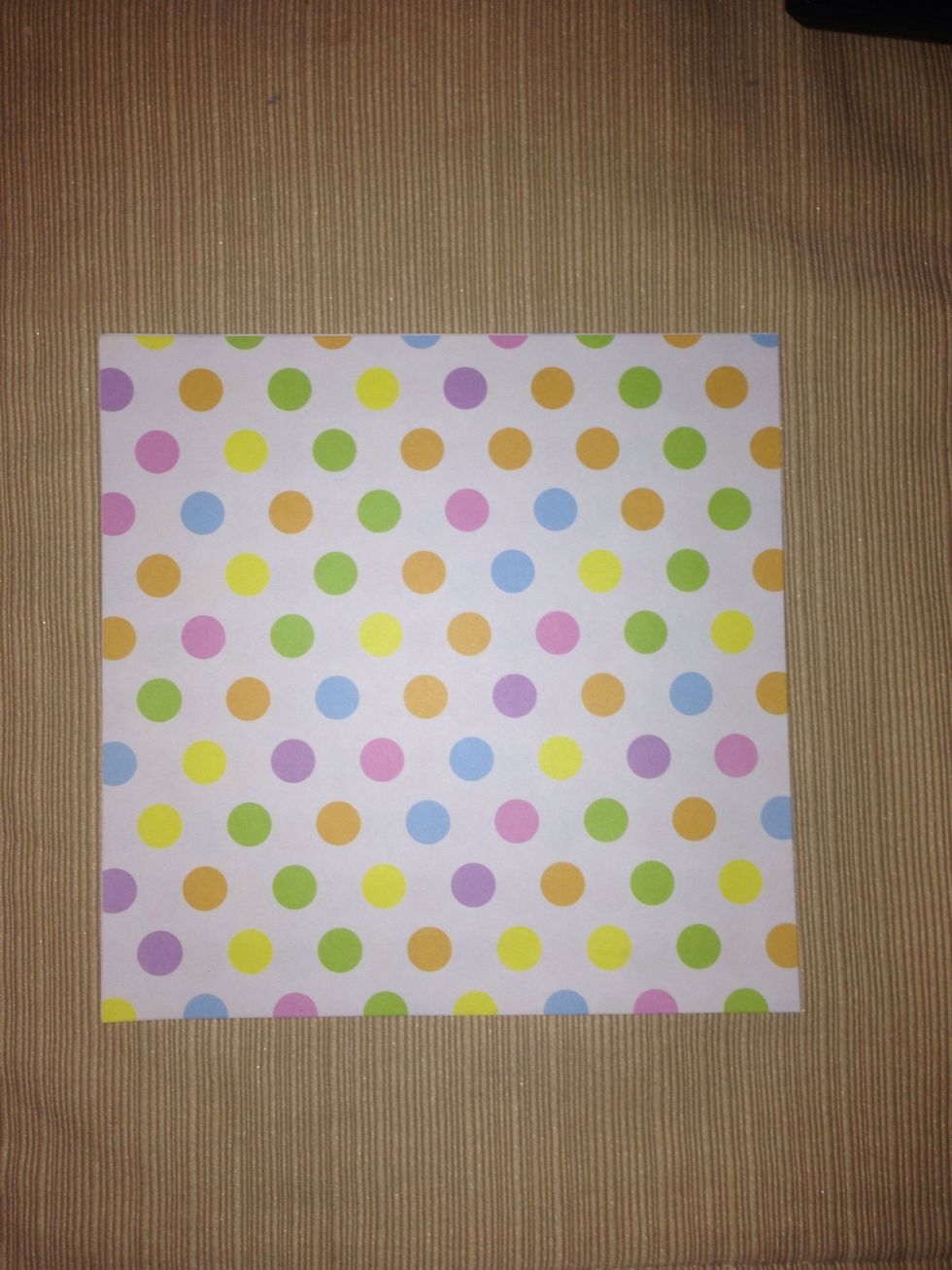 Make sure your paper is square and patterned on both sides. It can be any size and any kind of paper. I find that cardstock works best and went with 6" x 6".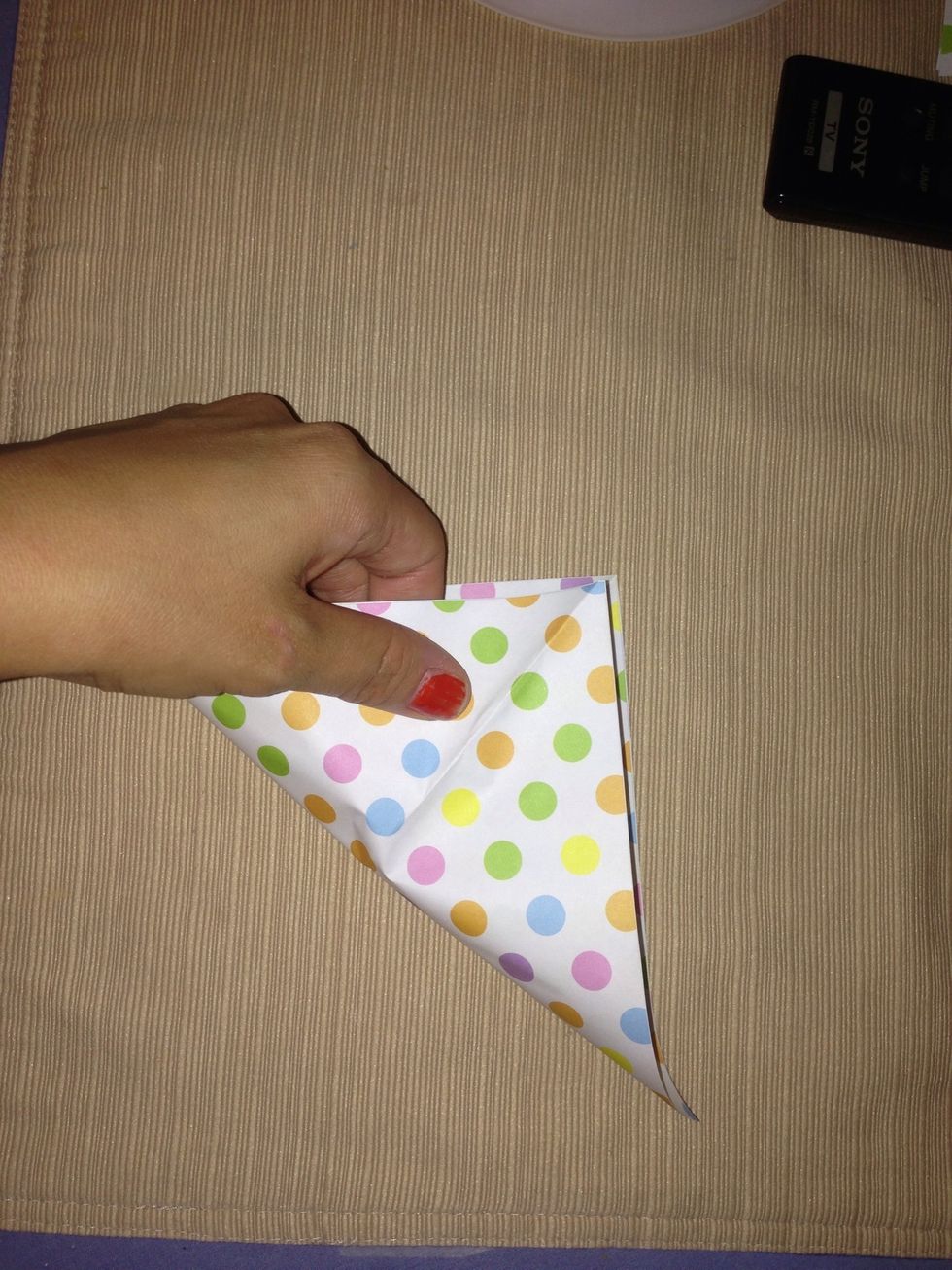 Fold in half diagonally. Unfold. Then repeat with the remaining corners. Unfold.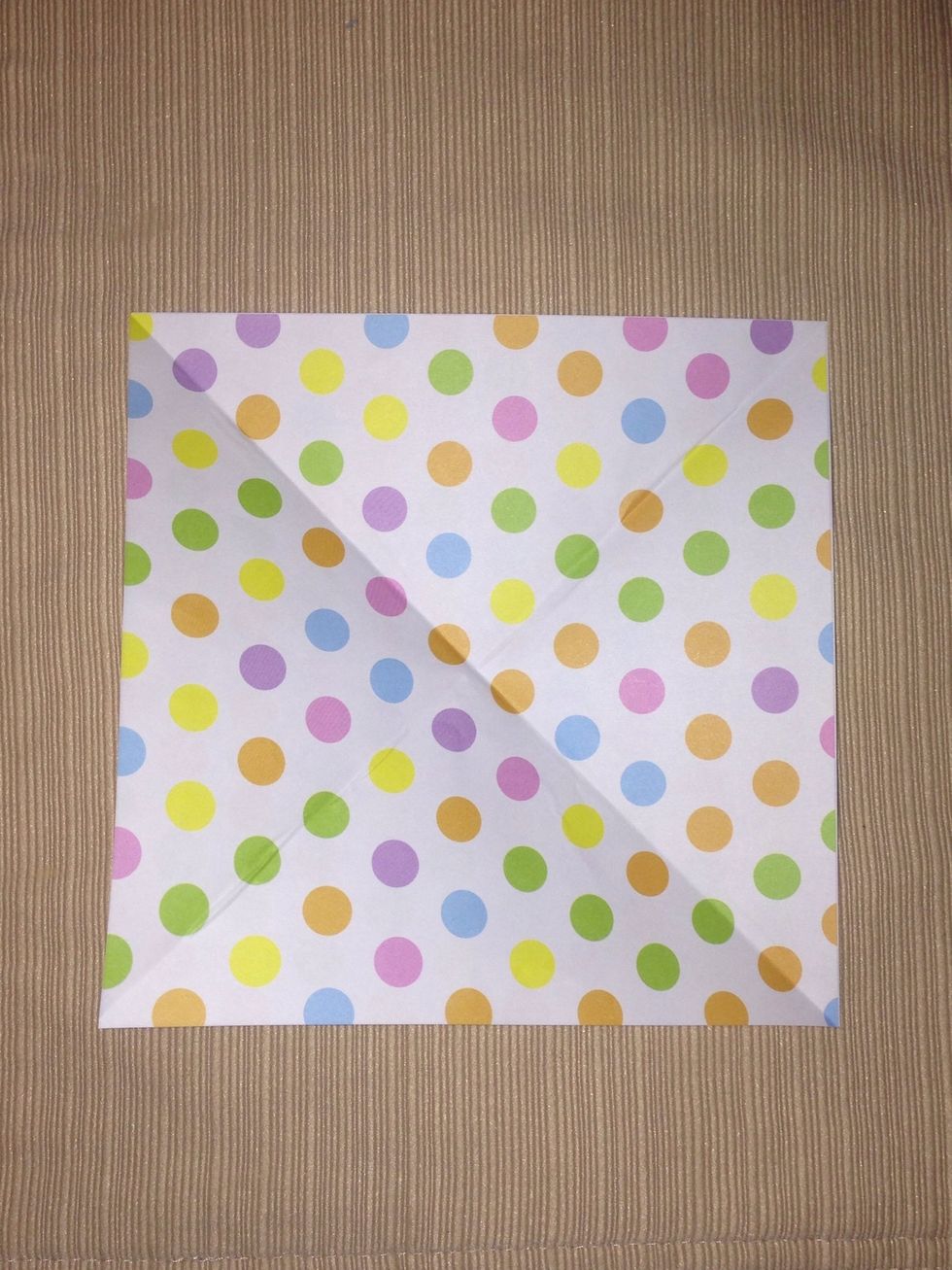 This should leave you with 2 creased diagonal lines intersecting each other.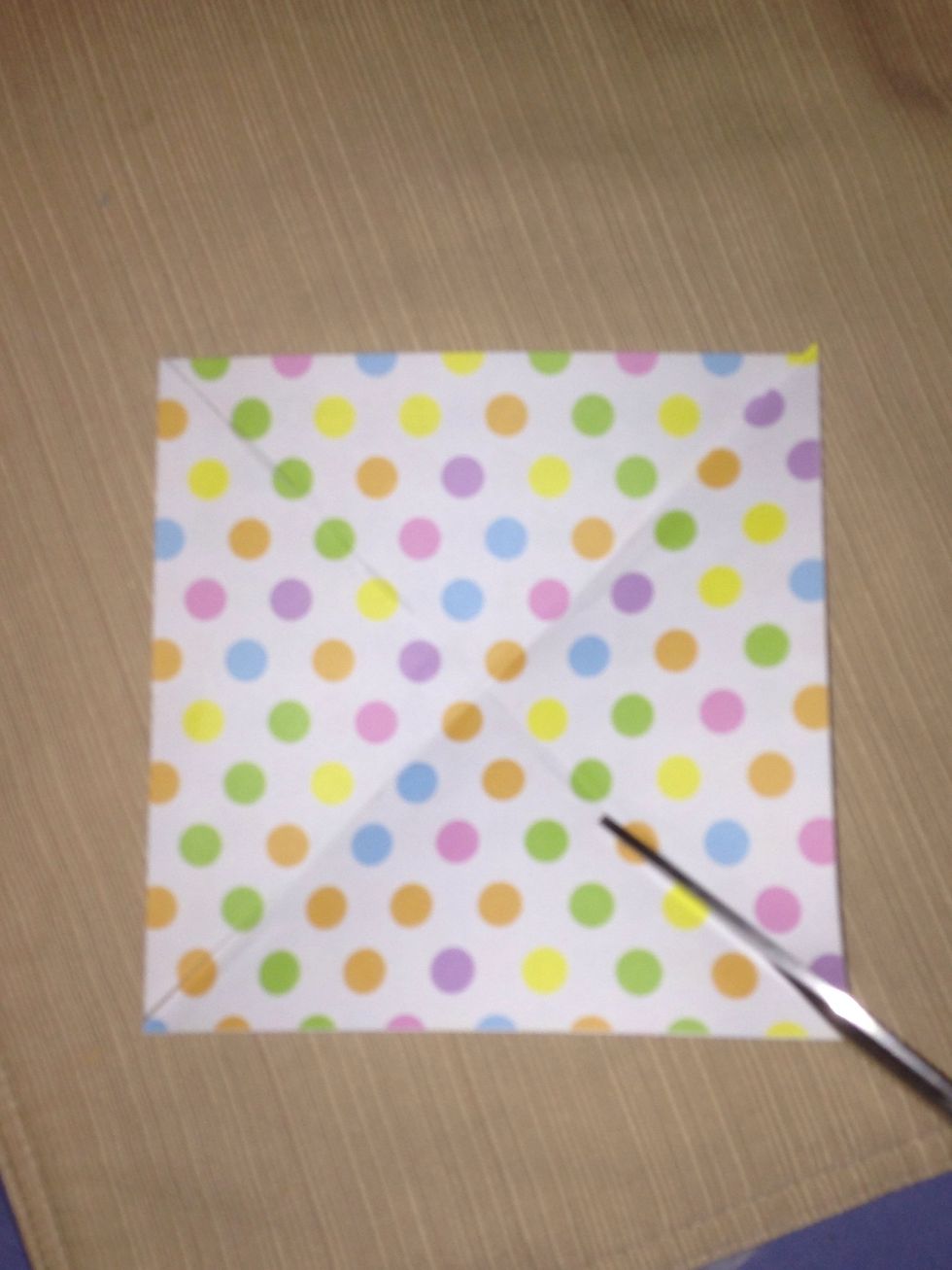 Grab your scissors and cut on the creased line , stopping about 2/3 of the way. Repeat on the other 3 creased lines.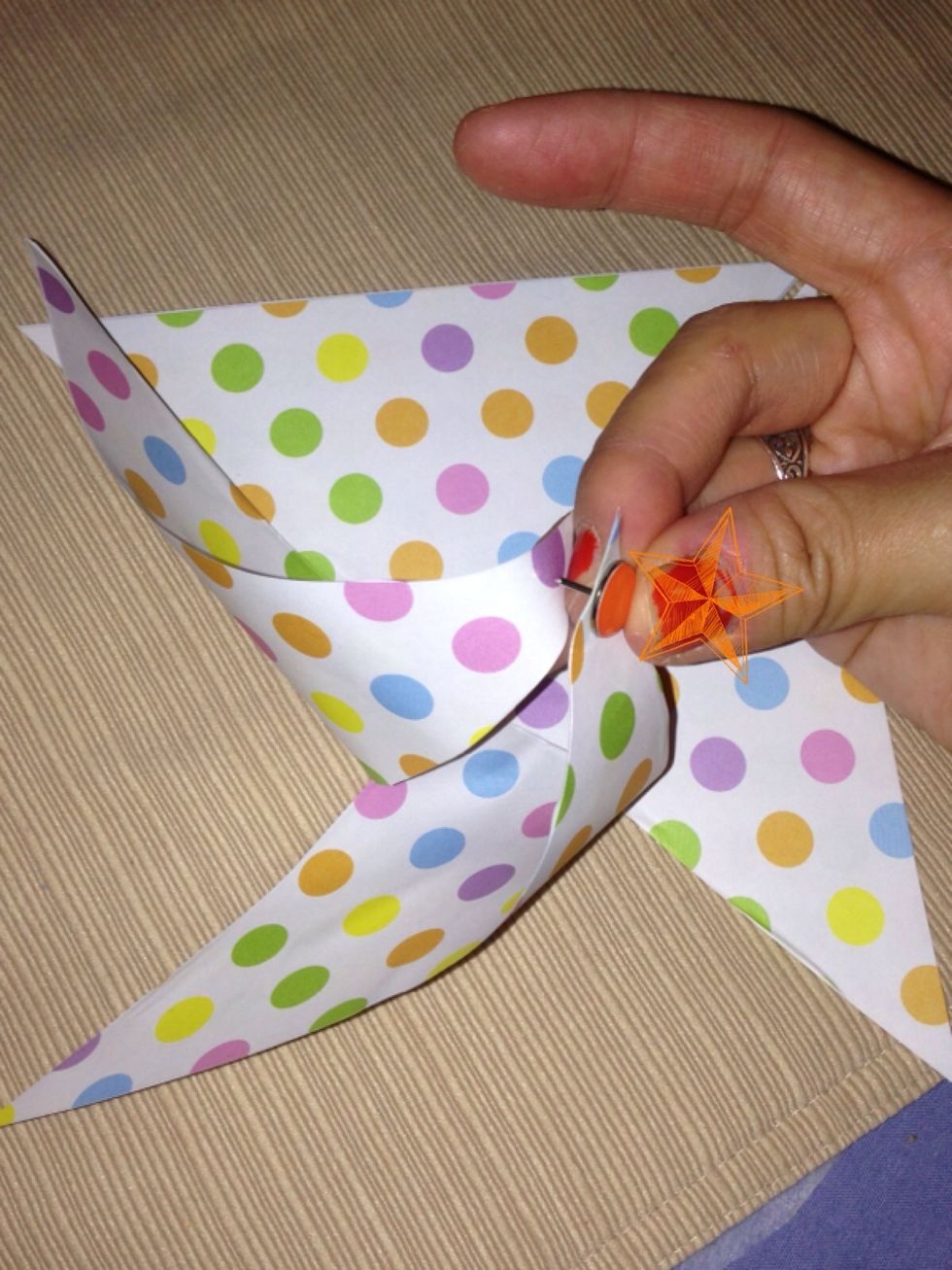 Start by grabbing one corner of each triangle. Push your pin through each corner until you get through all four corners.
Tip: Be consistent with the corners that you select to pin. So from the 4 triangles you created, either choose ALL LEFT corners or ALL RIGHT corners to pin down to the center.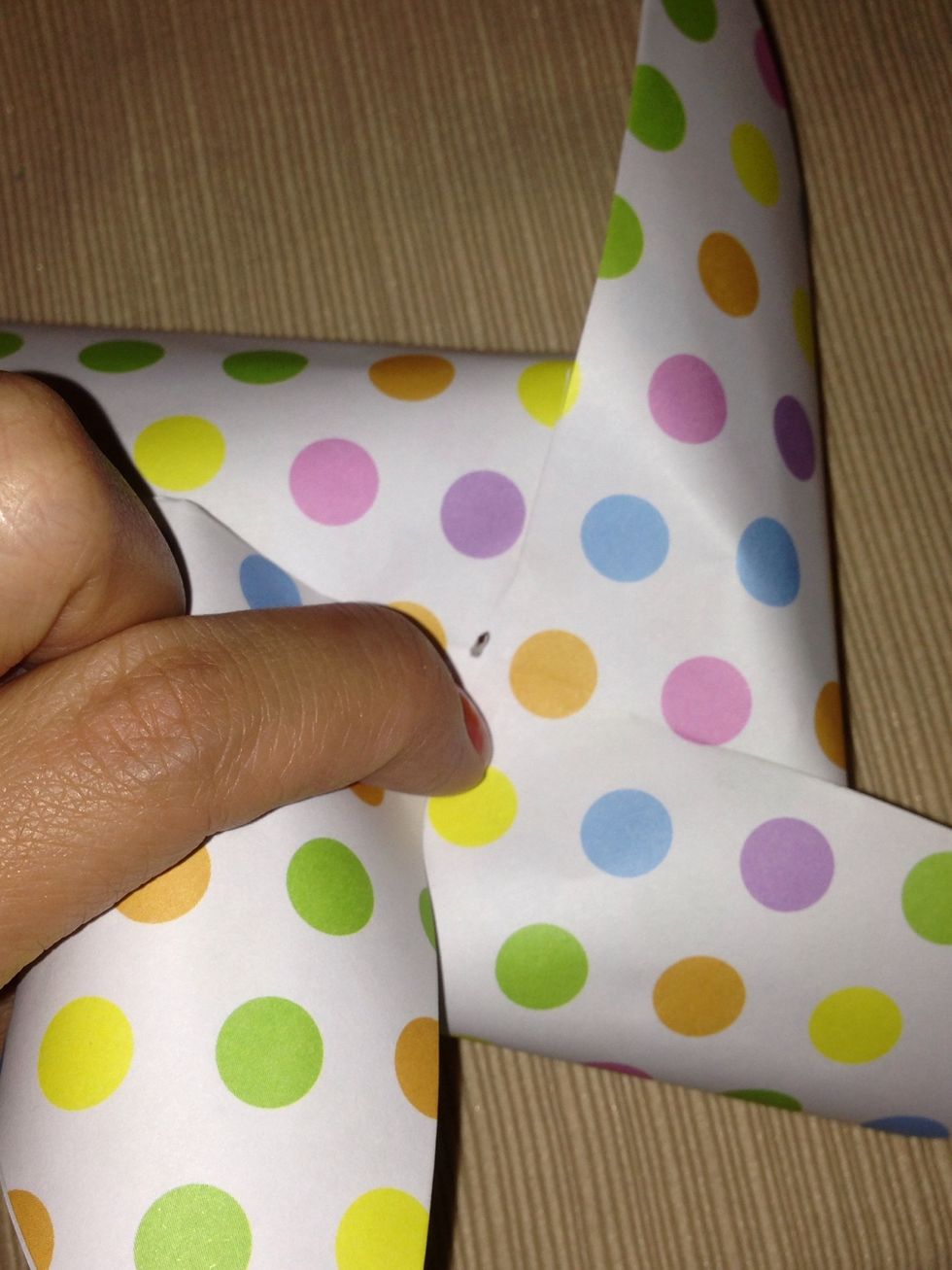 Next, with all 4 corners in place on the pushpin, poke through the center of the paper and through the back. Try twisting the pin around a little, to enlarge the hole just a bit, for better spinning.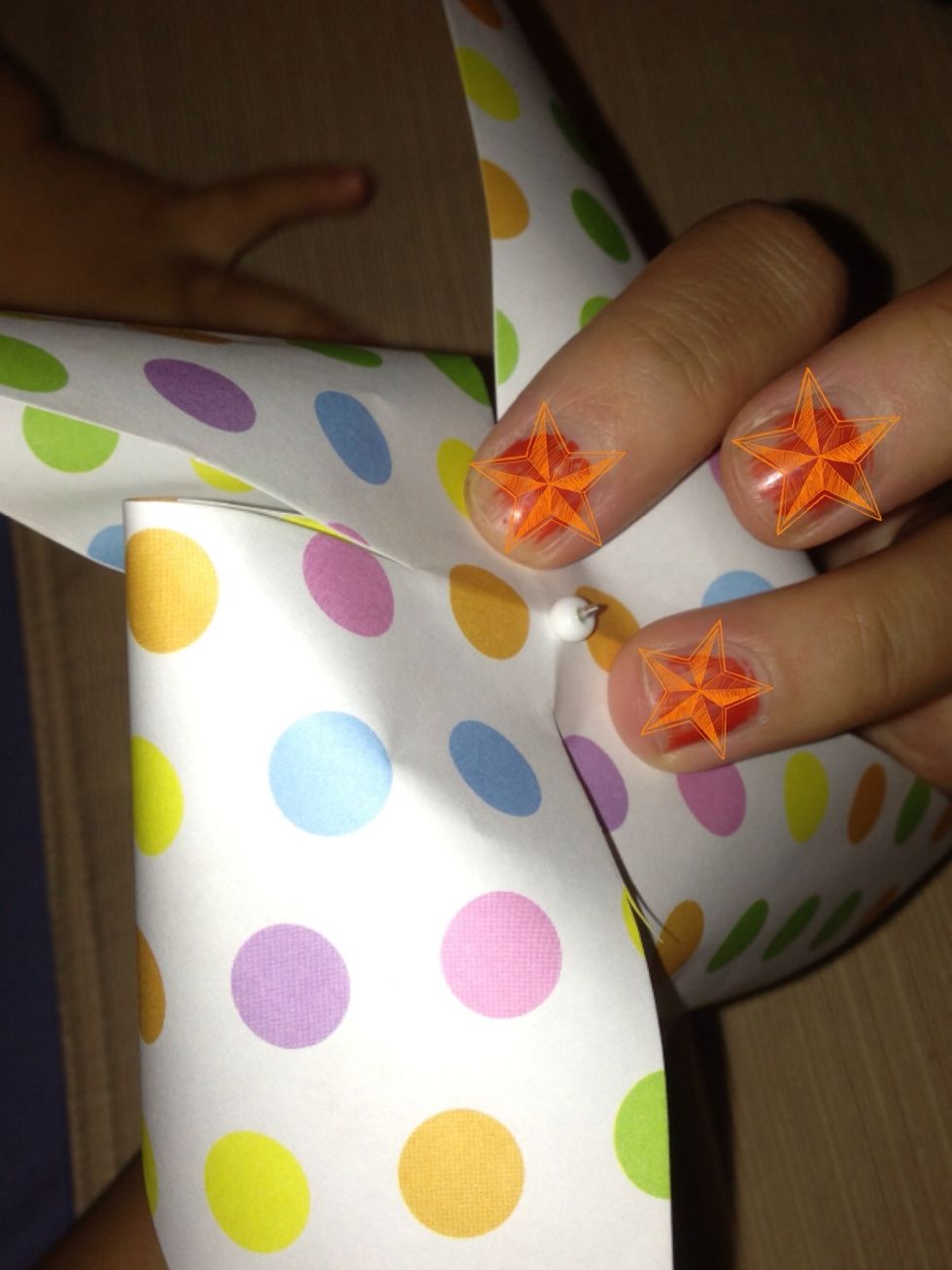 Add one or two beads onto the pin, depending on how long your pin is. As you can see, I only had space for one bead :)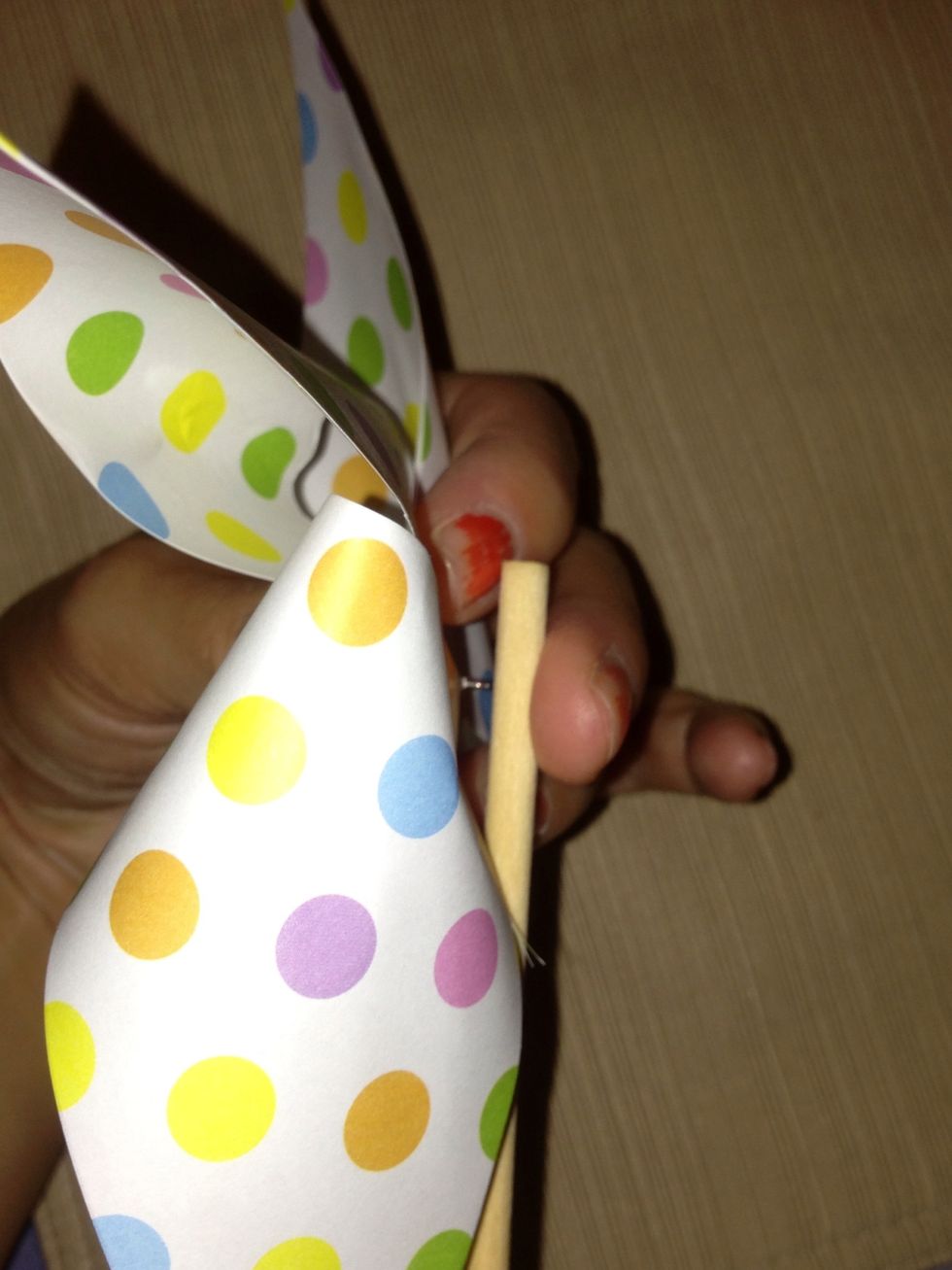 Push the pin all the way into your wooden dowel so that it's secure and stable. Make sure it doesn't pass through to the other side of the dowel.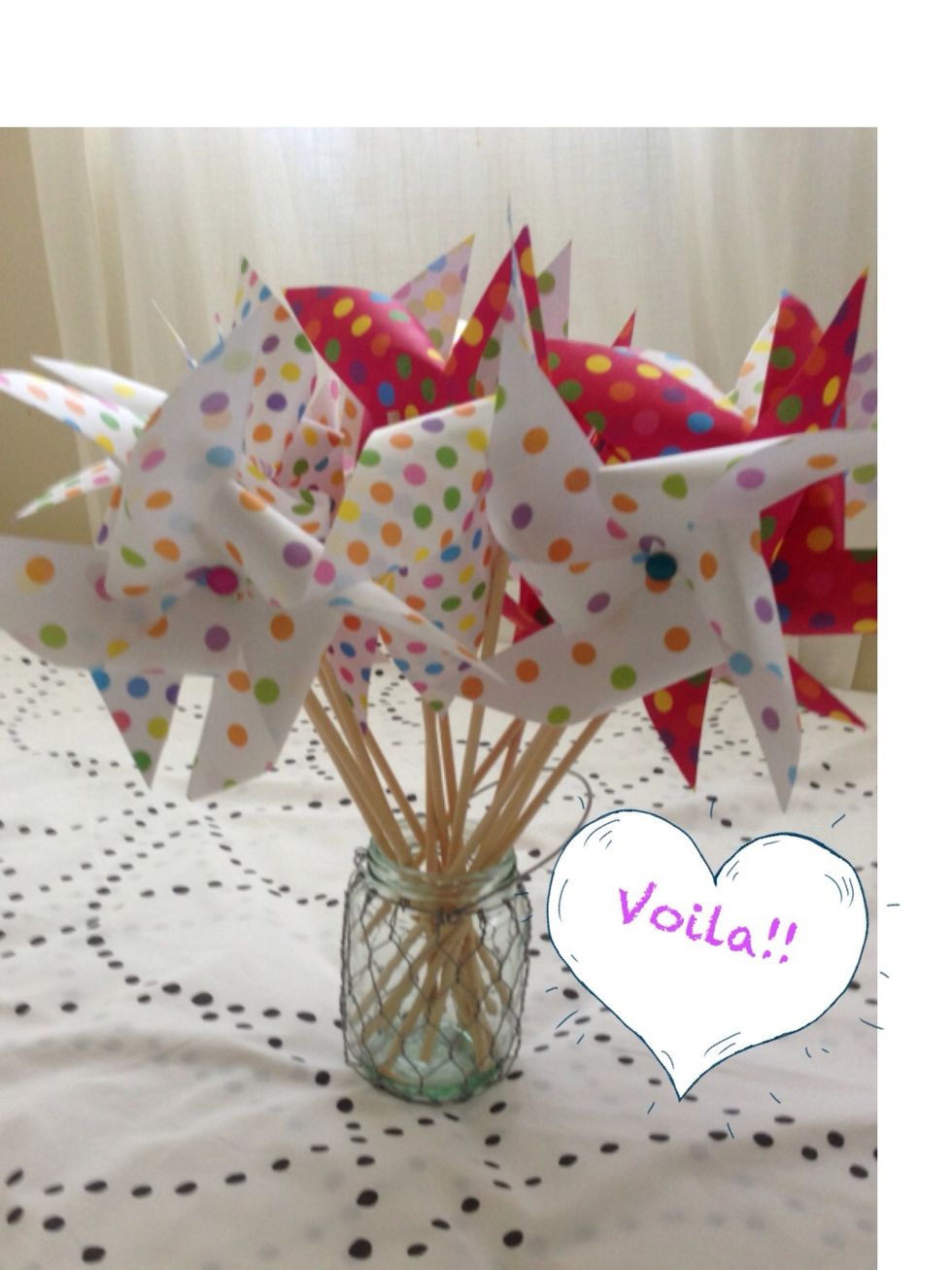 Voila!! Repeat all the following steps until you make your desired number of pinwheels. You should end up with a sweet bouquet of pinwheels for your next birthday bash or summer bbq!
Wooden Dowels 12-inches long
Scissors
Paper or Cardstock
Container filled with Water
Pins or Thumb Tacks
Beads