Pre-heat your oven to 350 degrees.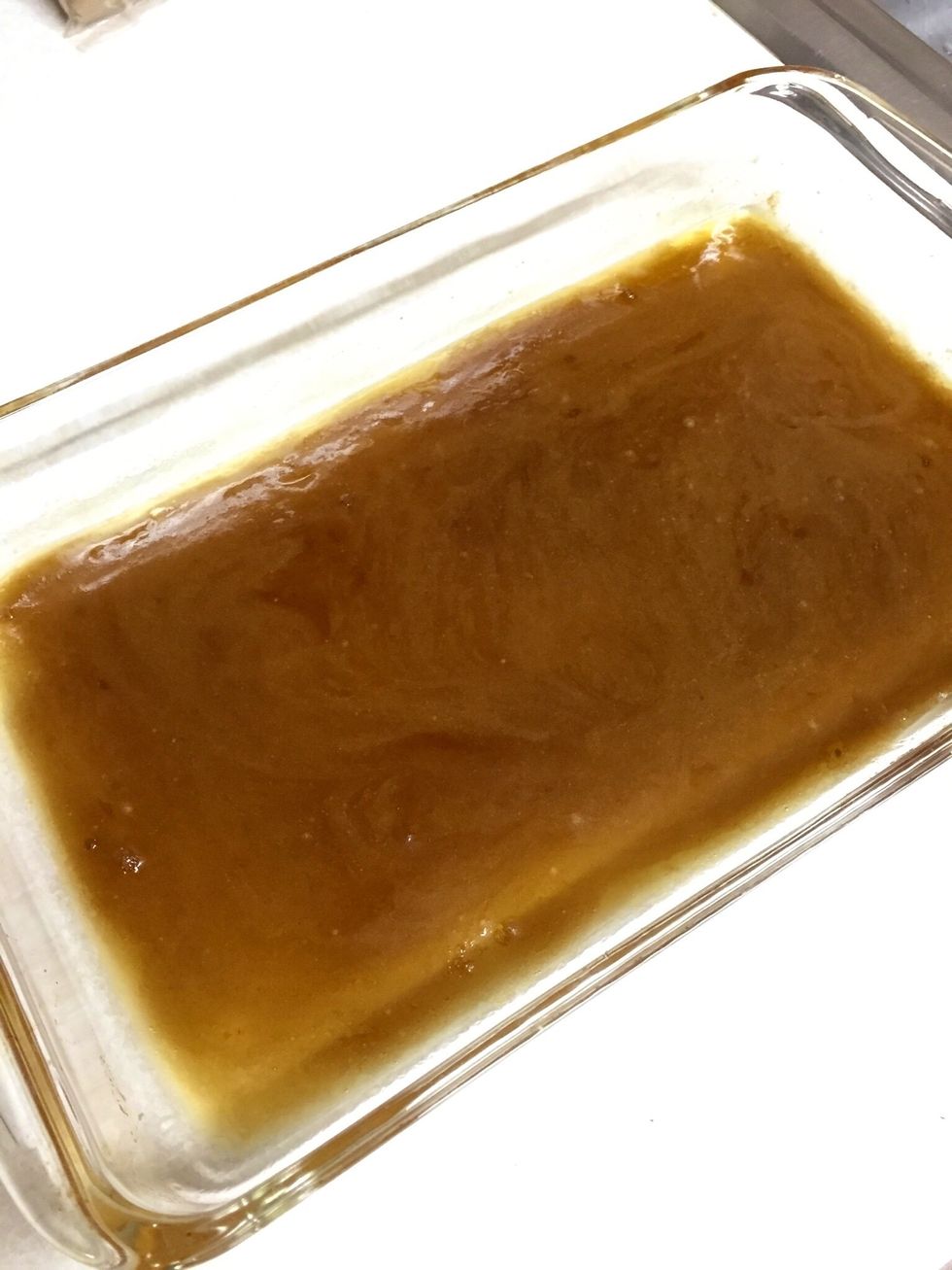 Pour your melted margarine into your pan and sprinkle brown sugar over top. Be sure to stir the mixture and evenly spread it in the pan.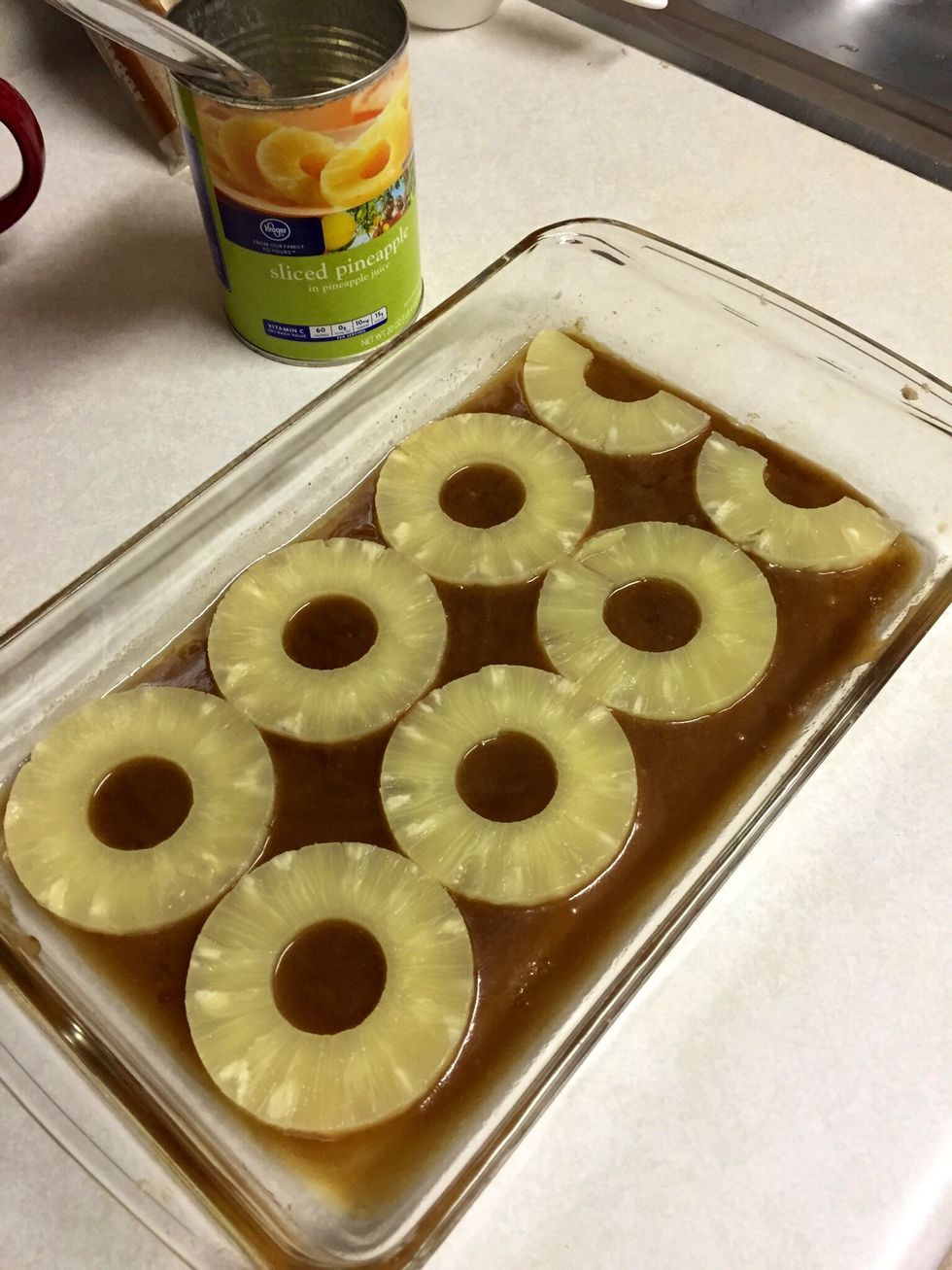 Add pineapple slices. I cut one in half for the ends or you could spread them out further.
Add your cherries to the centers of the pineapples.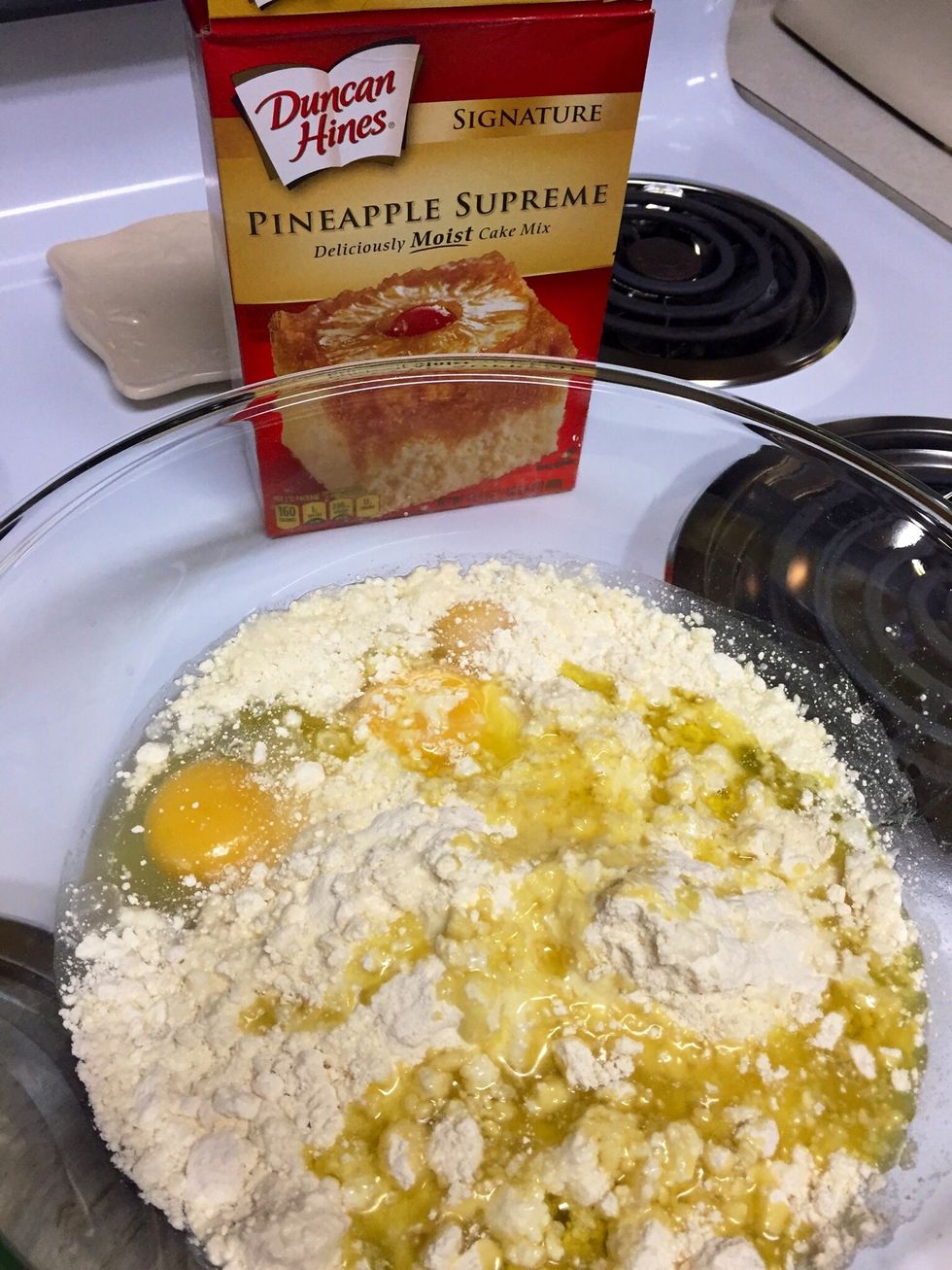 Make the yellow cake batter as directed except replace the cup of water with the pineapple juice from your canned pineapple slices. Don't do this step if you got pineapples in syrup.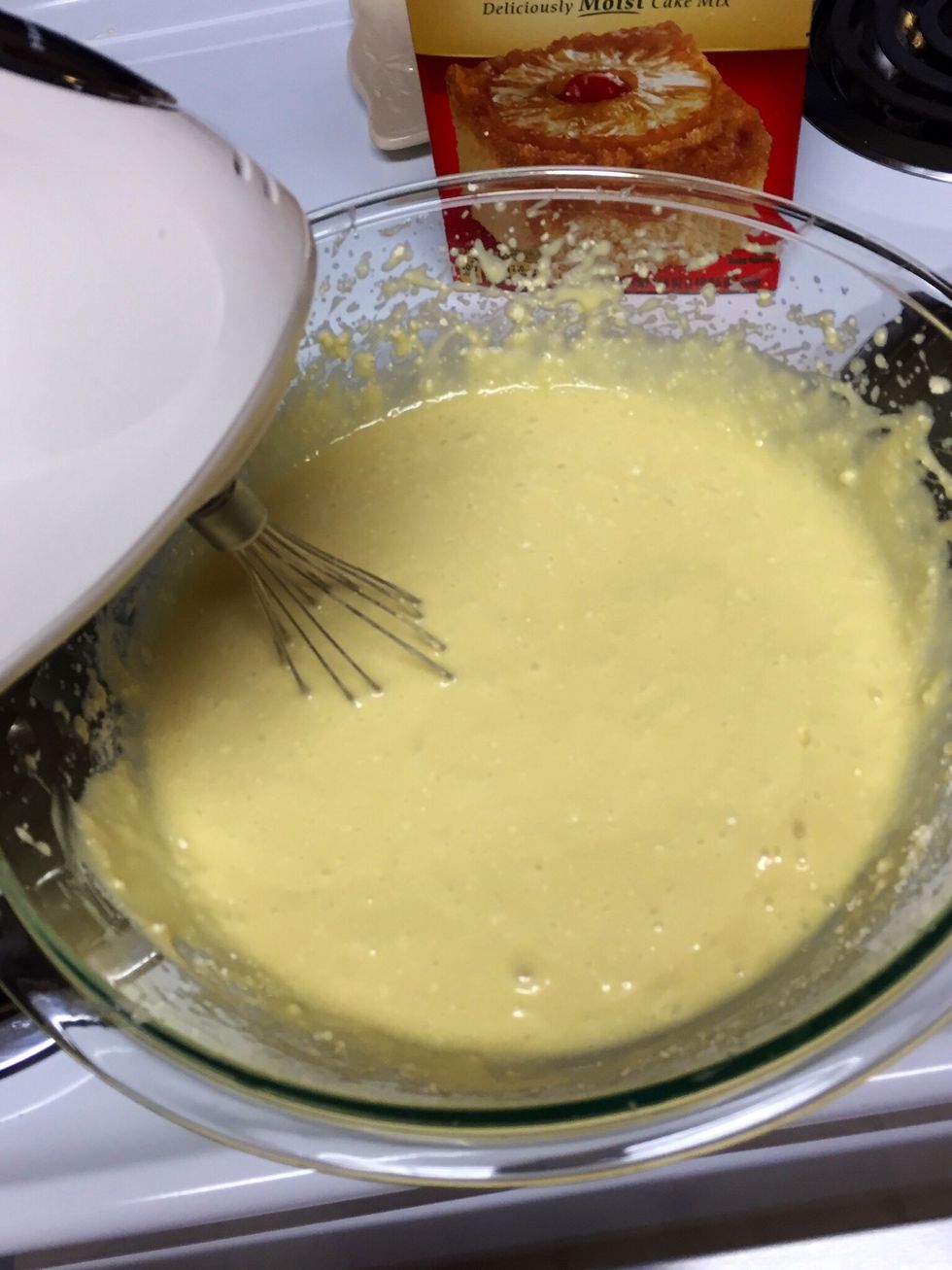 Mix until well blended.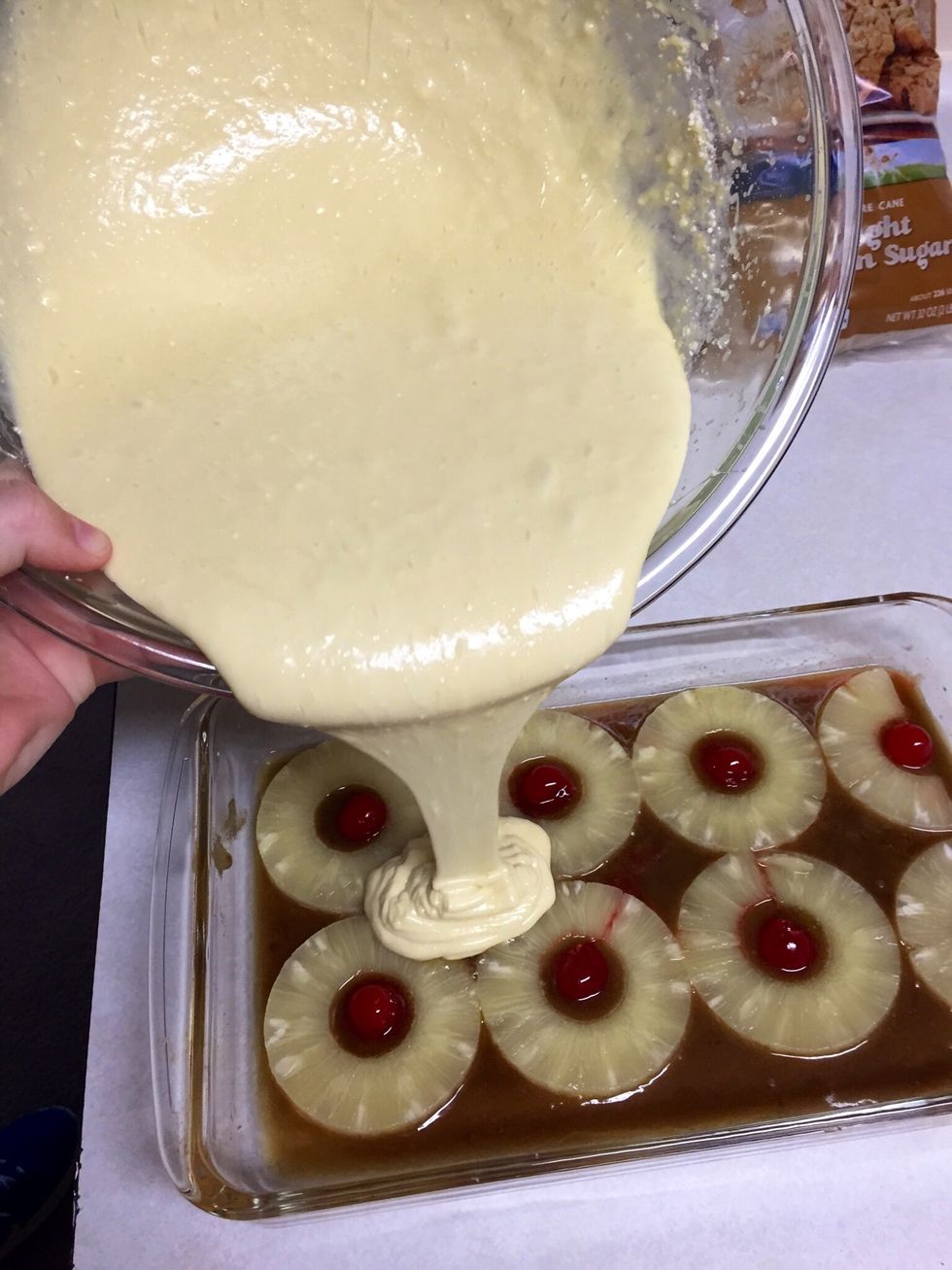 Pour over your pineapples slices in the pan.
Put into your oven and set a timer for 40-45 minutes!
Once your cake is done baking, run a knife down the edges of the pan to loosen the cake. You will need to flip your cake from the pan onto a cookie sheet or some type of serving plate.
Be careful when you flip it as mine slid out of the baking pan and lopsided some of the pineapples. But it should be easy to fix them if this happens.
You can either serve warm from the oven or store it in the fridge for later and serve chilled. Enjoy!
1/4c Melted Margarine
1.0c Brown sugar
Pinapple slices
Marachino cherries
1.0 Yellow cake mix
3.0 Eggs
1.0c Pinapple juice
1/3c Vegetable oil