This is a delicious pineapple upside down cake made from scratch and is big enough to feed a family of 15.
115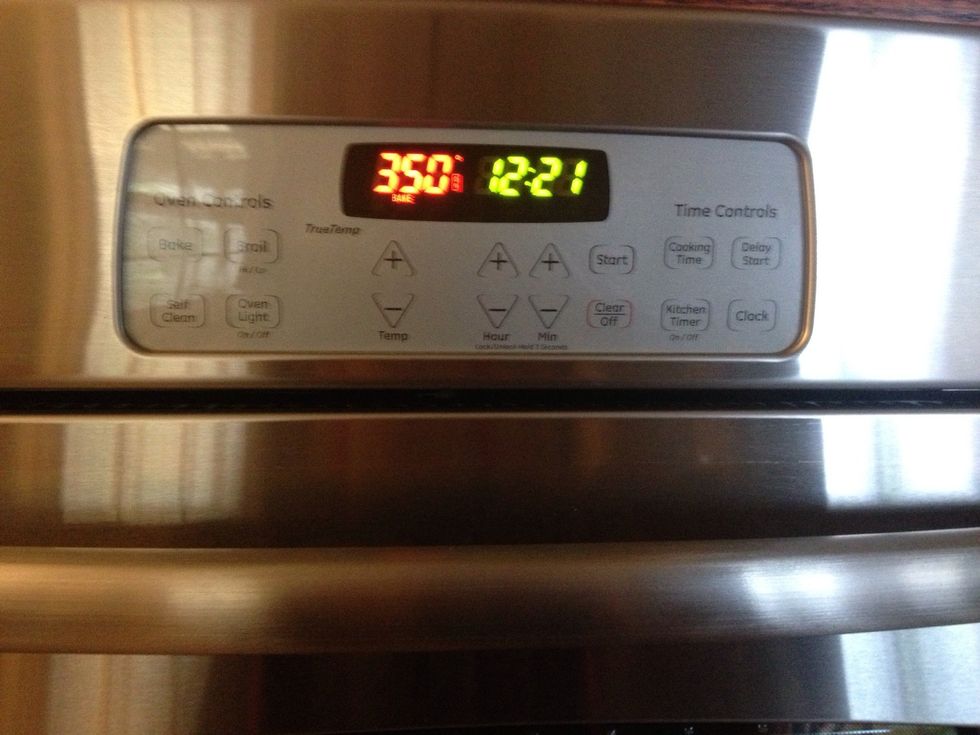 Preheat oven to 350 degrees.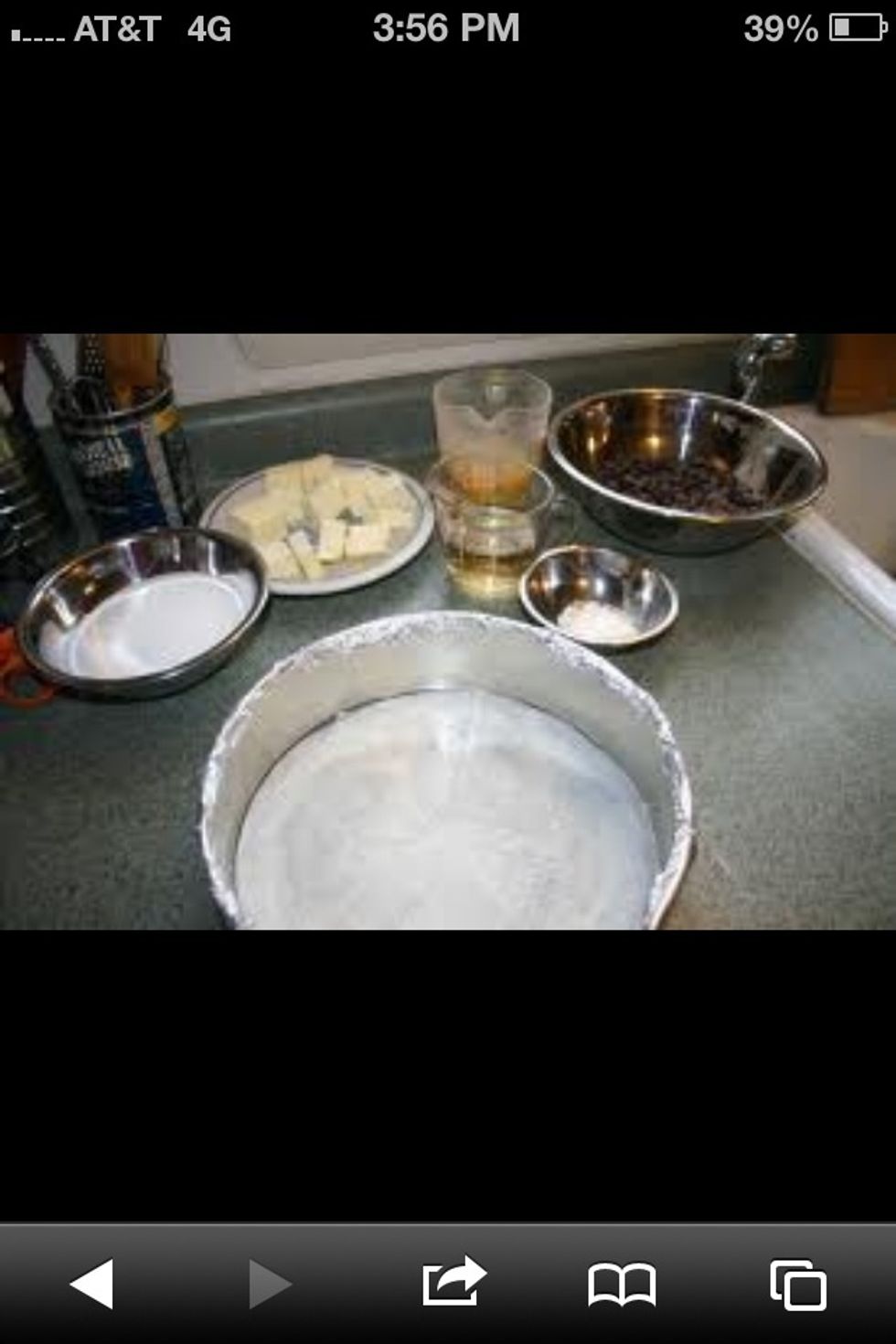 Spray 2 (9 inch) cake rounds with non stick spray and coat with flour. (You can also use a 12 inch circle or a 9x13 cake pan) or any pan that suits your needs.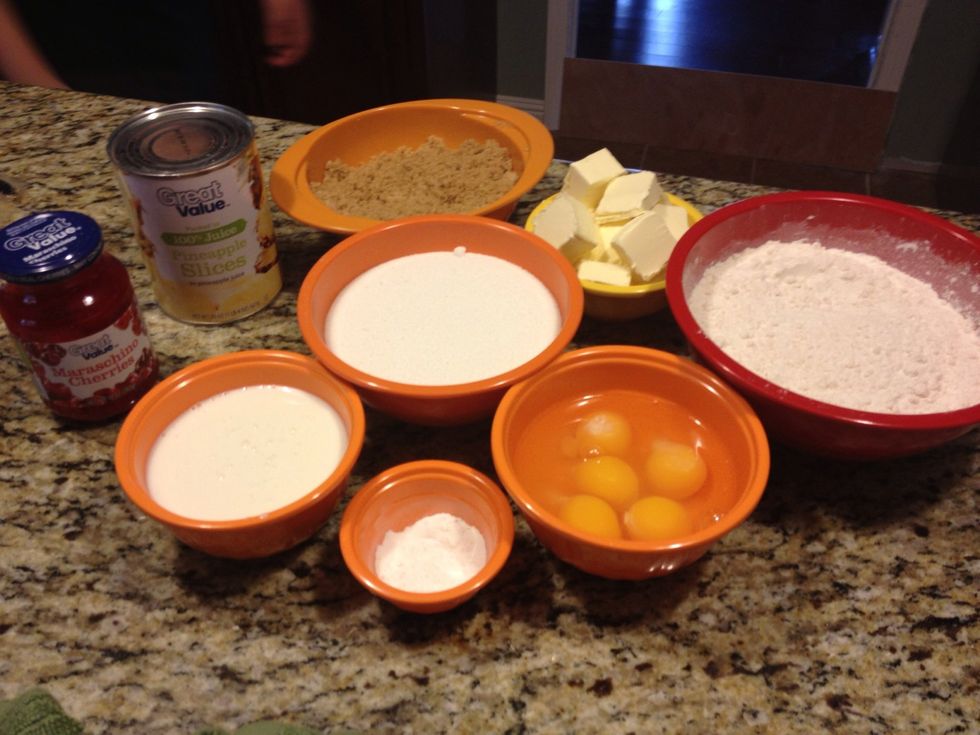 Measure out all ingredients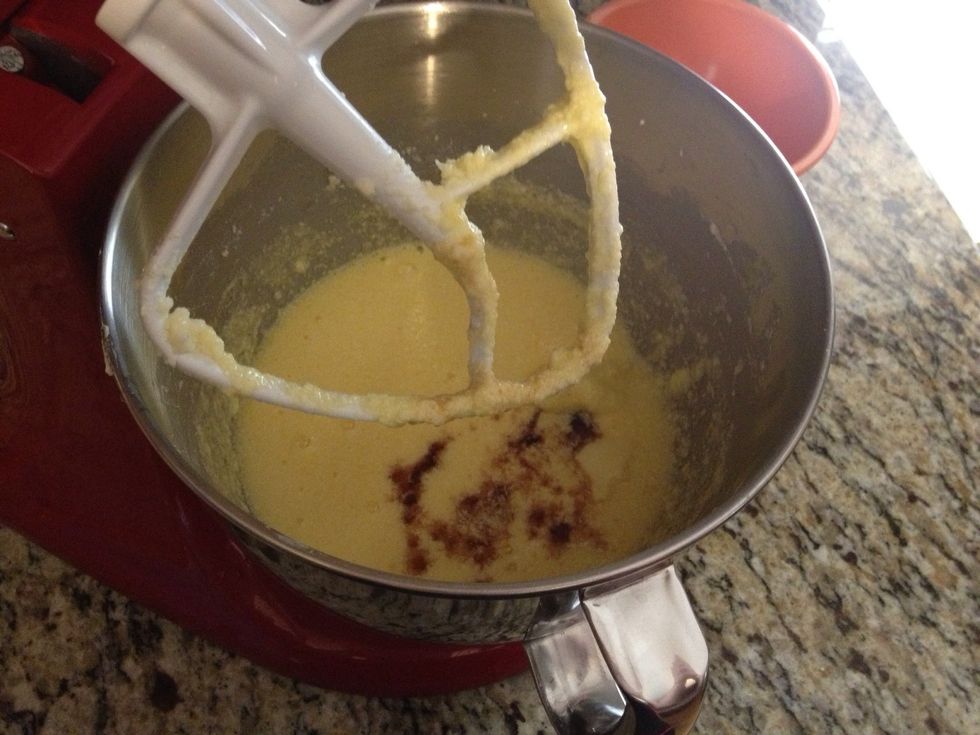 Stir in the vanilla and set aside.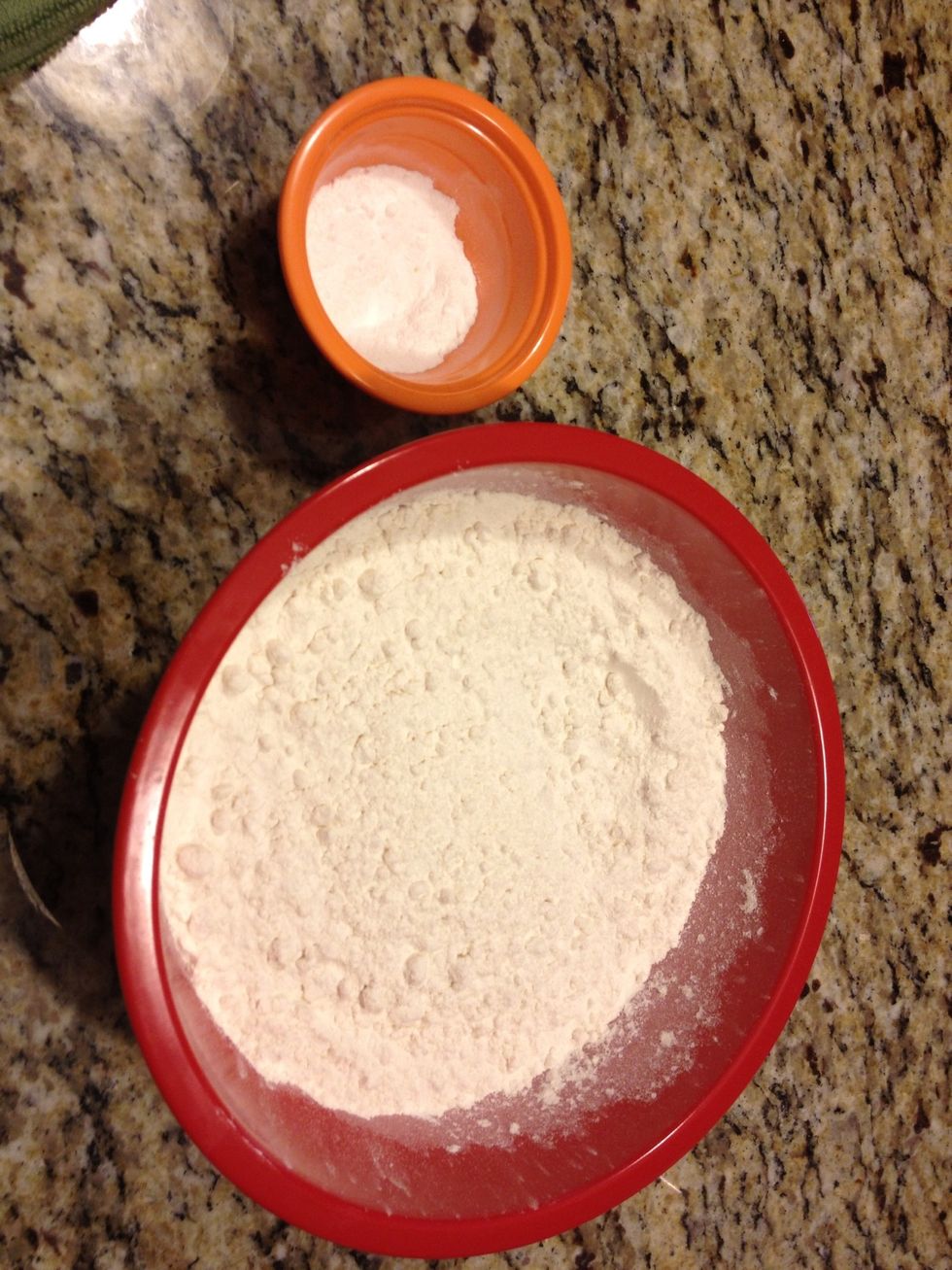 Combine the flour and the baking powder into a separate bowl. Whisk together.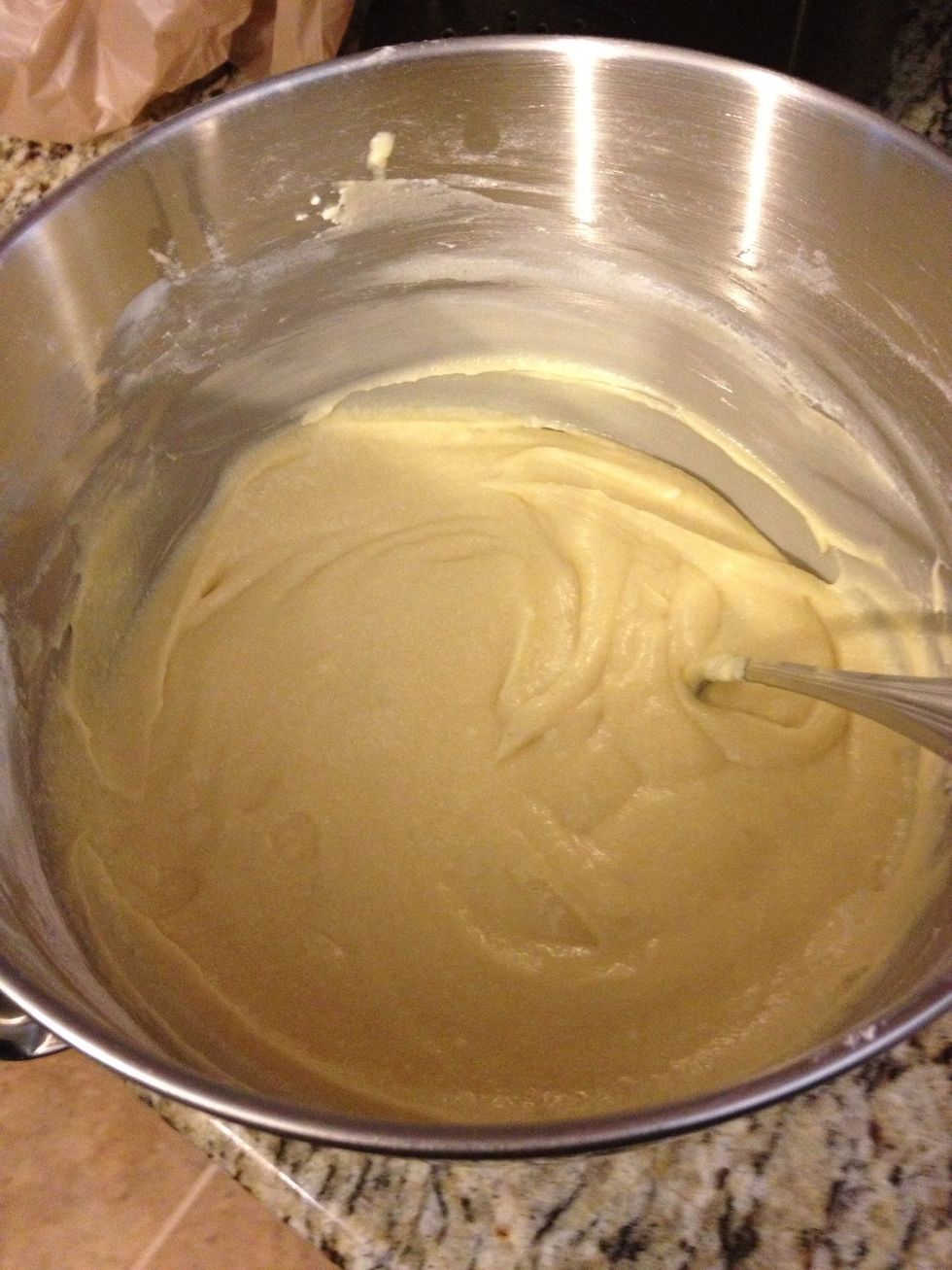 Set your mixture aside.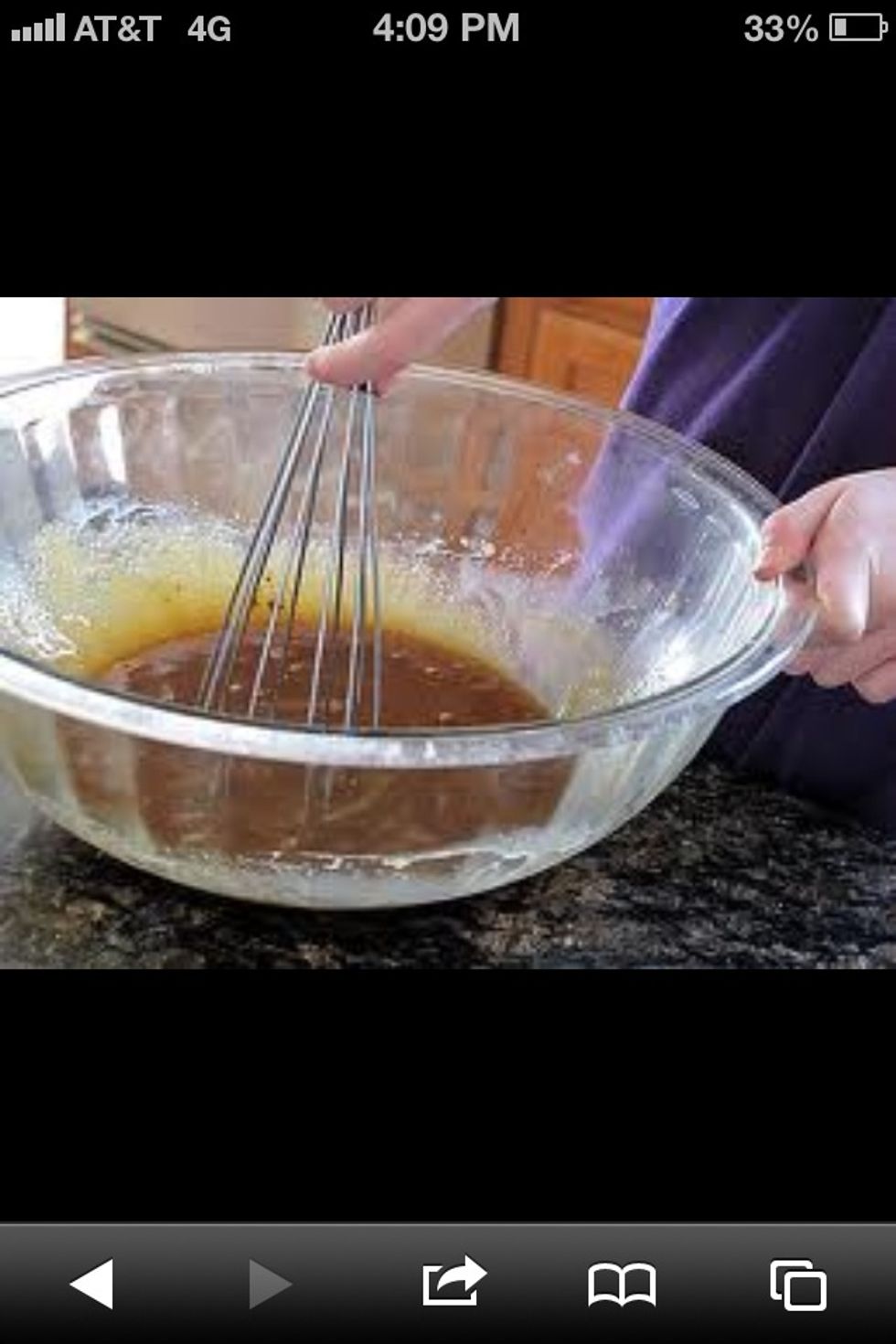 Melt butter (1/2 a cup) and combine with the brown sugar. Than pour the mixture into your greased and floured pan.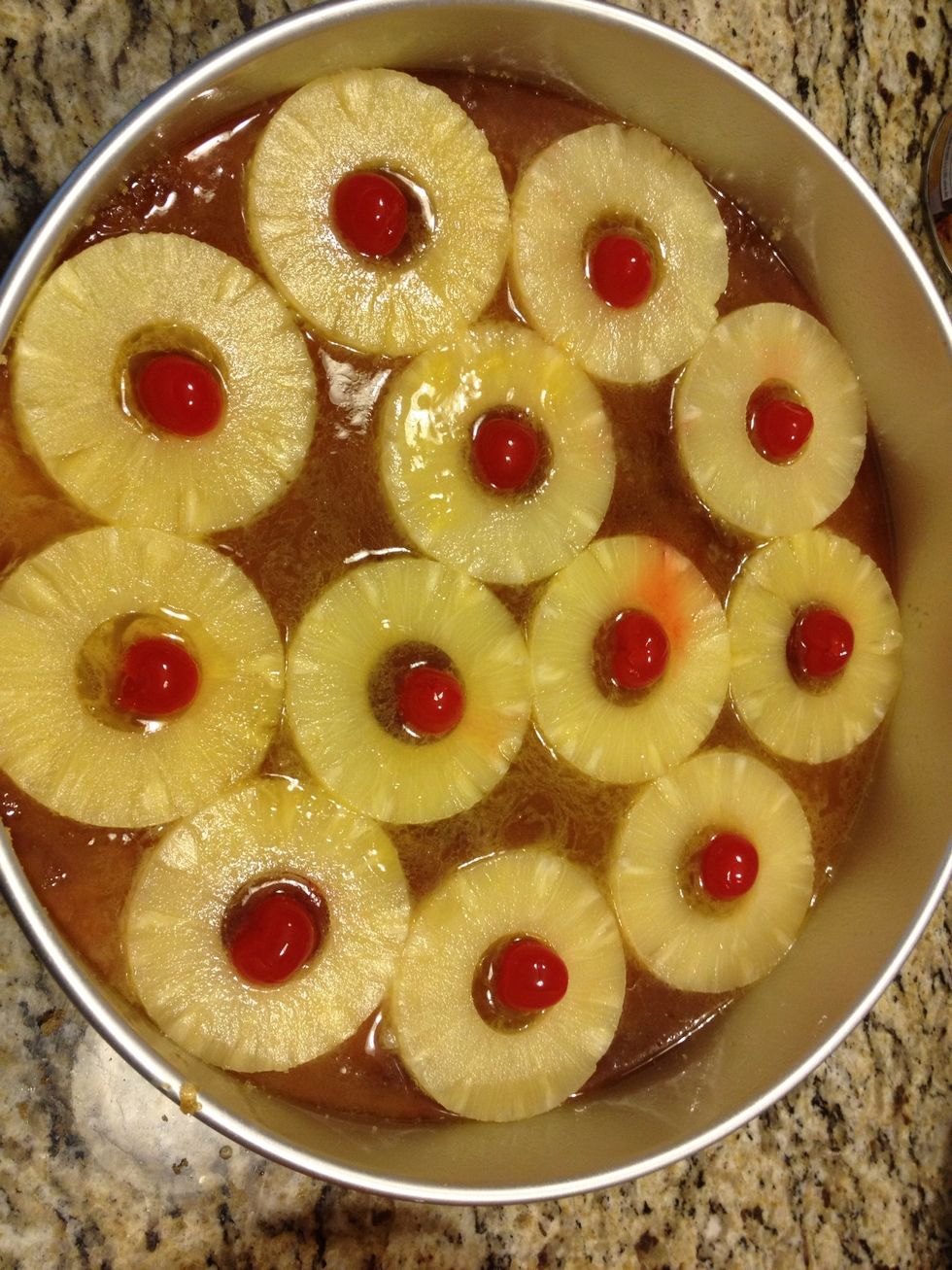 Place as many pineapple rings into the pan as you can.( I was able to place 12 pineapple slices into the pan). Than put a cherry in the center of each pineapple.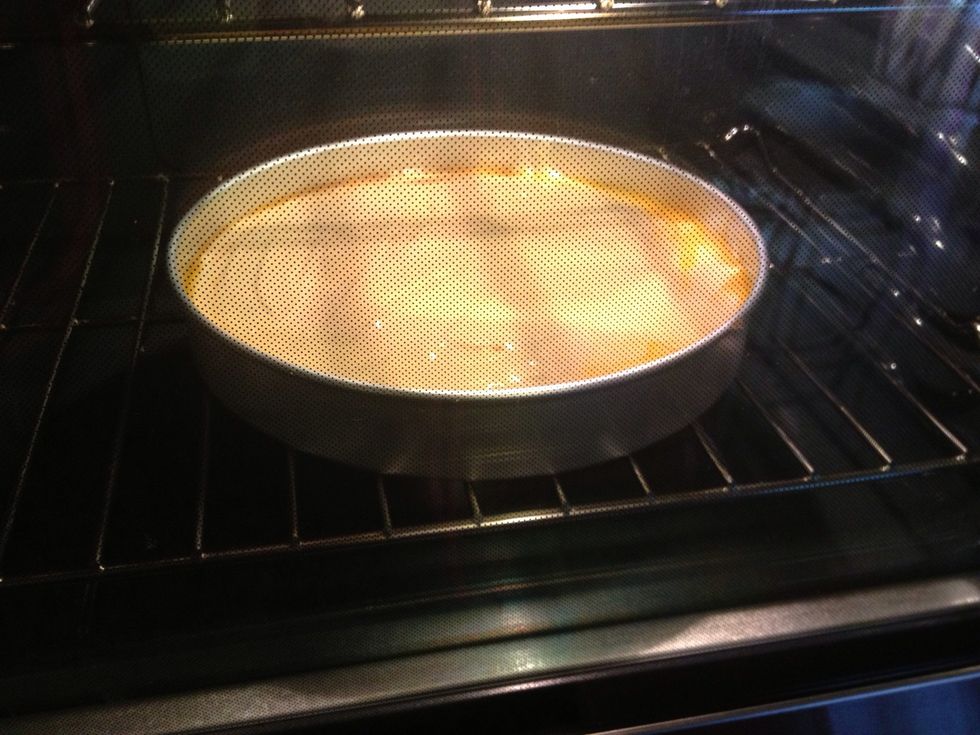 Cover the pineapple and cherries with the cake mixture and place in the oven for 35-45 minutes. ( time differs according to size of pan and how many you put in the oven at once).
Let cool completely and flip over. WARNING: there is leftover glaze when you flip the cake over and it can get messy:) TADA!
3 cups of all purpose flour
1 cup of Butter(softened), 1/2 cup butter(melted)
5 eggs
1 1/4 cups of buttermilk
2 teaspoons of baking powder
2 1/4 cups of granulated sugar
1 teaspoon of vanilla extract
1 1/4 cups of brown sugar
2 (20 ounce) cans of sliced pineapple,drained
1 (10 ounce) can of Maraschino cherries, drained