Gather equipment and ingredients listed in supplies.
First, place about 10 Ice-cubes in blender.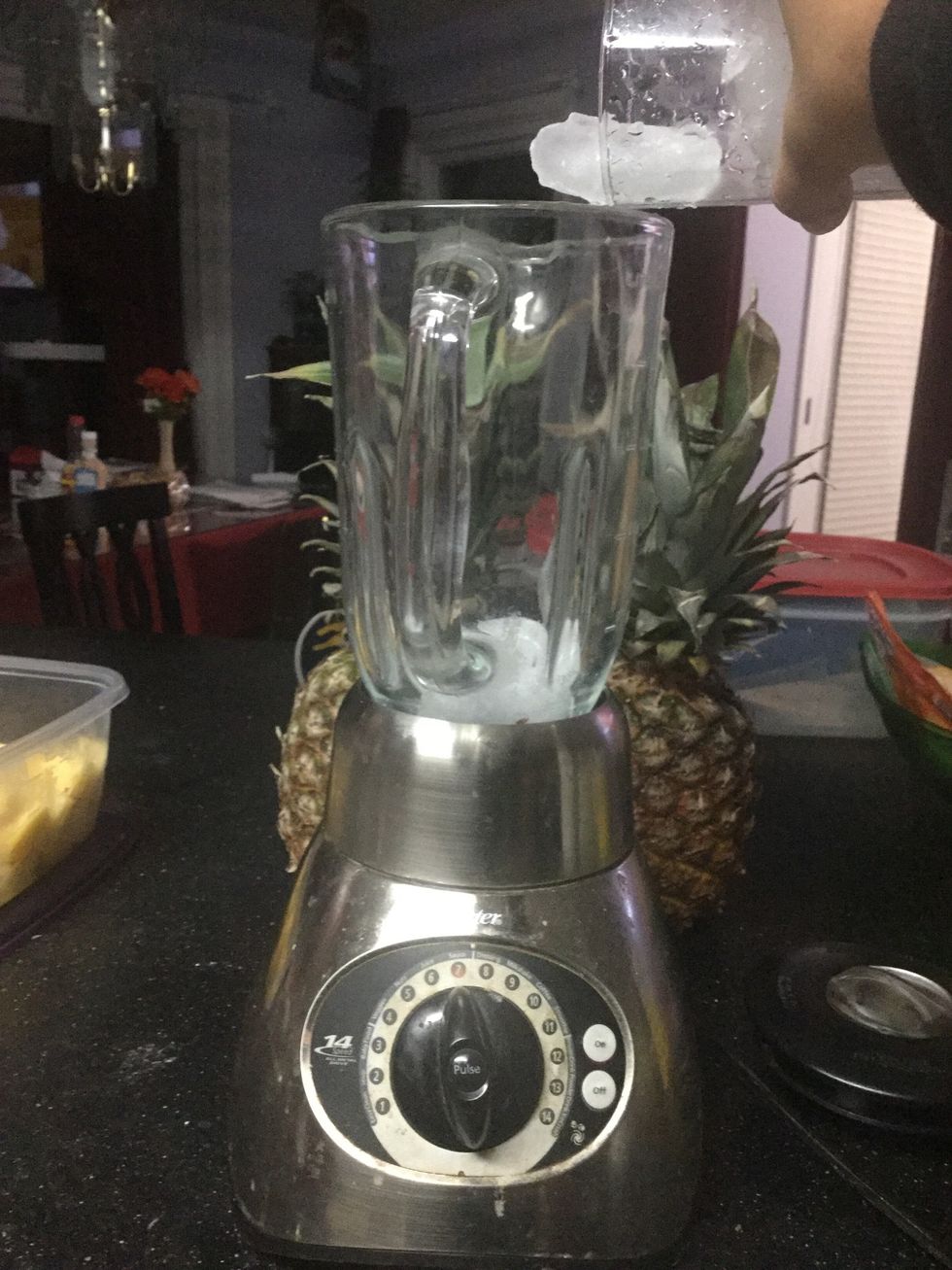 Mix ice cubes well until all ice has been crushed.
Cut about 10 - 15 fresh pineapple slices to put in blender.
Place freshly cut pineapples into blender.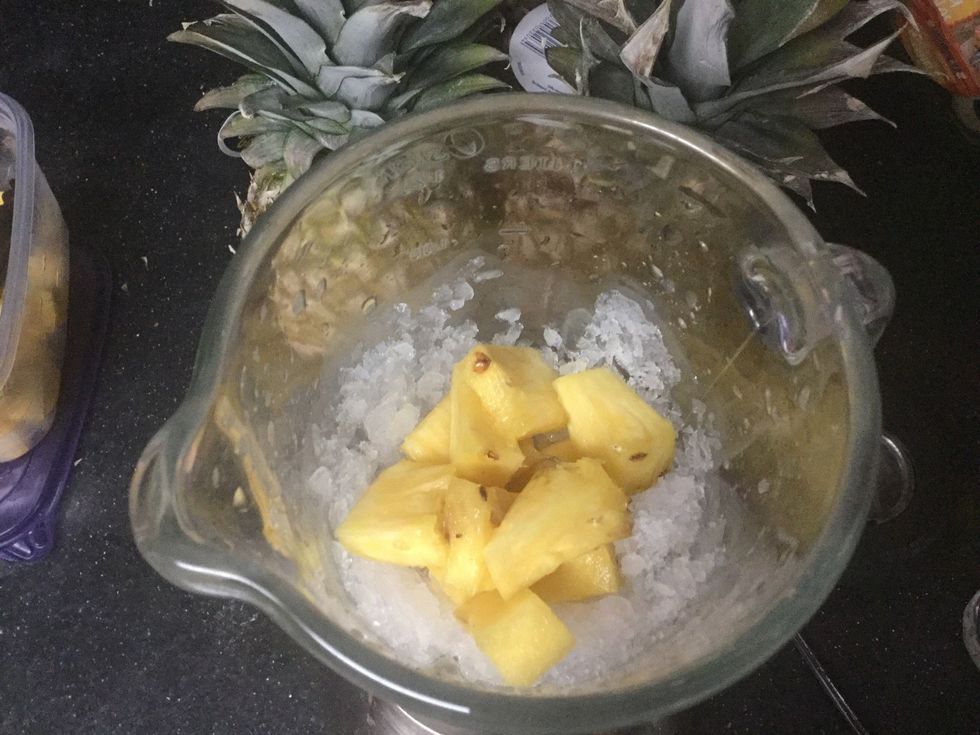 Blend pineapple and ice until thoroughly mixed, and no chunks are left.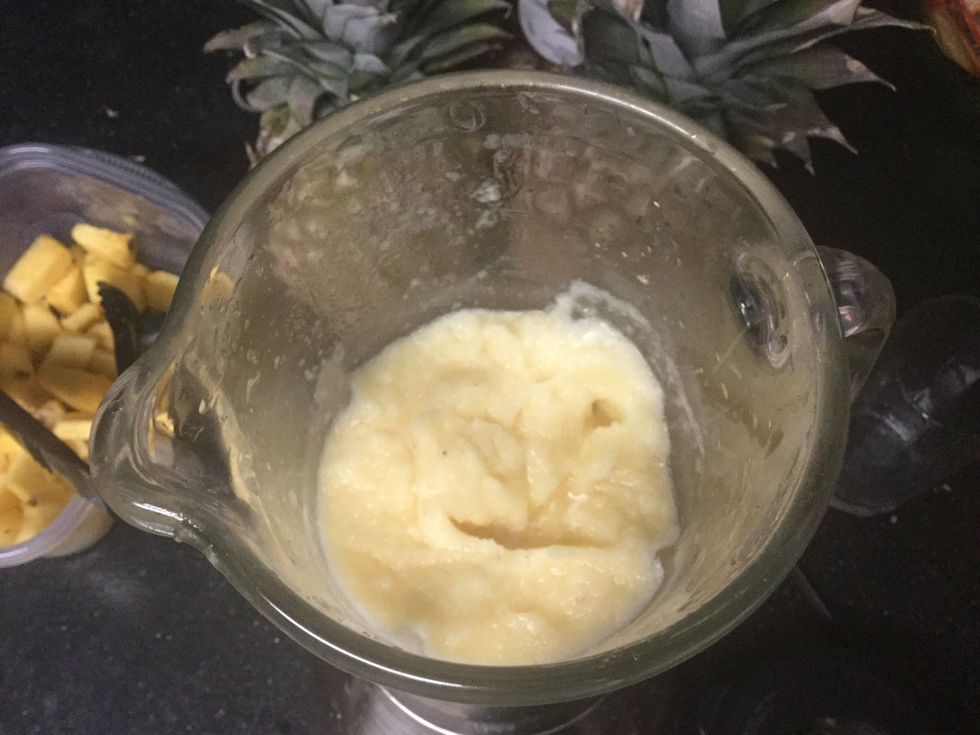 If want add more pineapples and more ice for more quantity.
For a more sweeter smoothie, you may want to add some juice. Add a 1/2 cup of Apple Juice.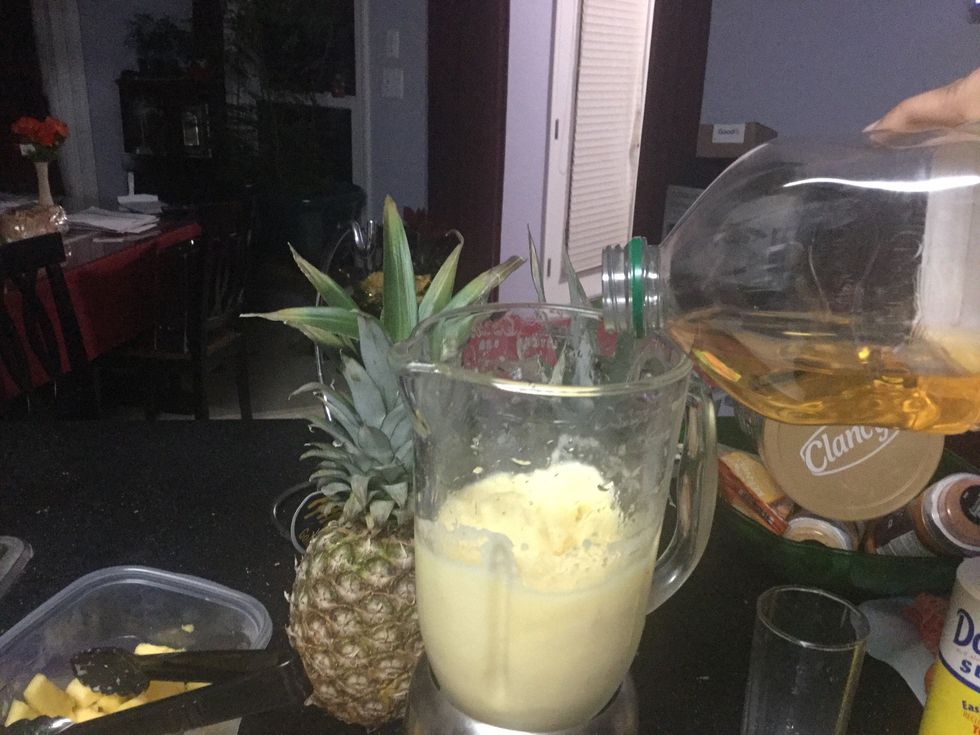 Add 1/4 Cups of sugar to the smoothie.
Pour smoothie into two glasses of your choice, then place 2 straws in glasses for drinking.
1.0 Blender
10.0 Ice Cubes
10.0bnch Pineapples
1/2c Apple Juice
1/4c Sugar
2.0 Glasses
2.0 Straw