Cut and core a pineapple.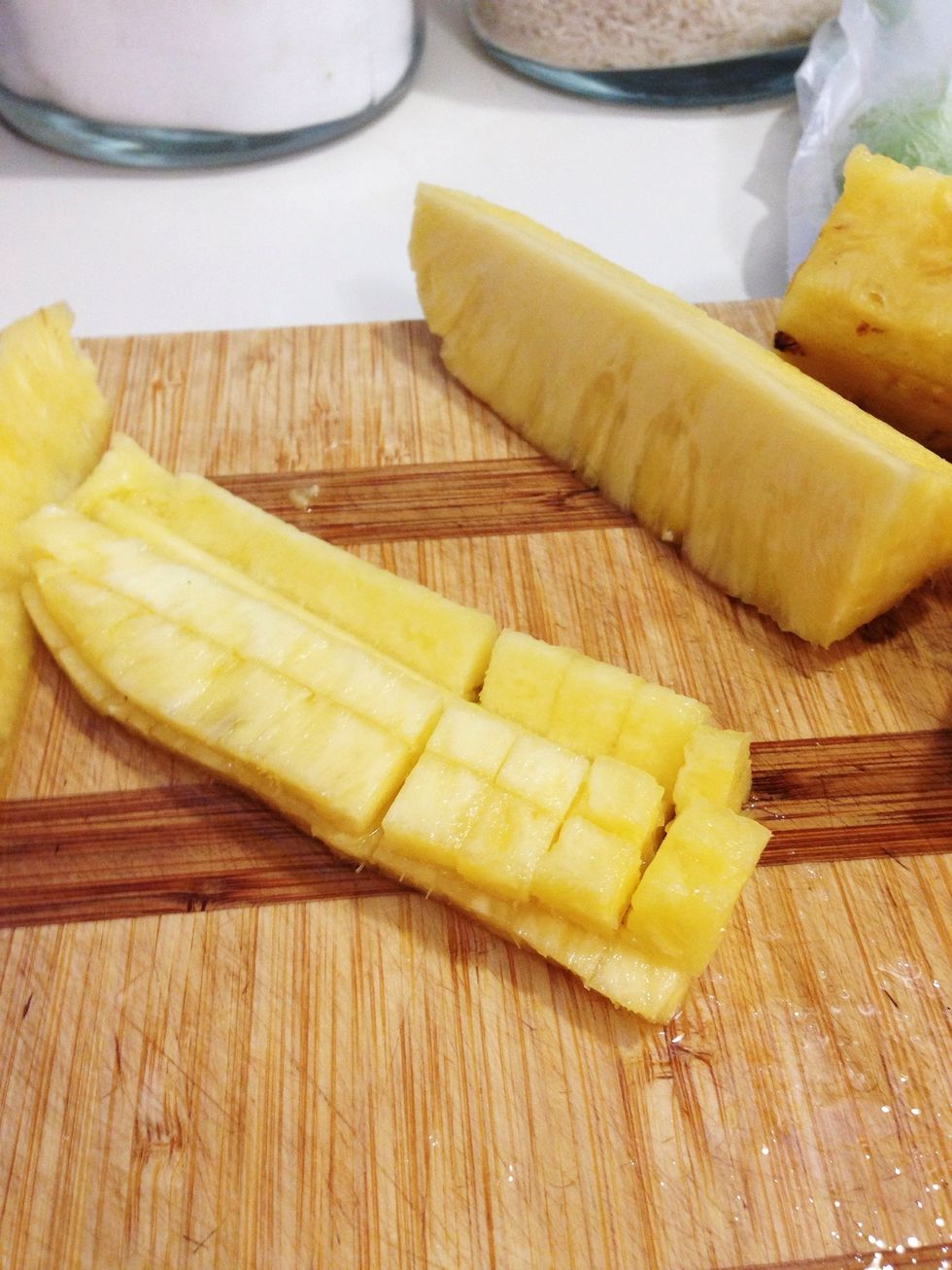 Dice the pineapple.
Cut and dice the mangoes.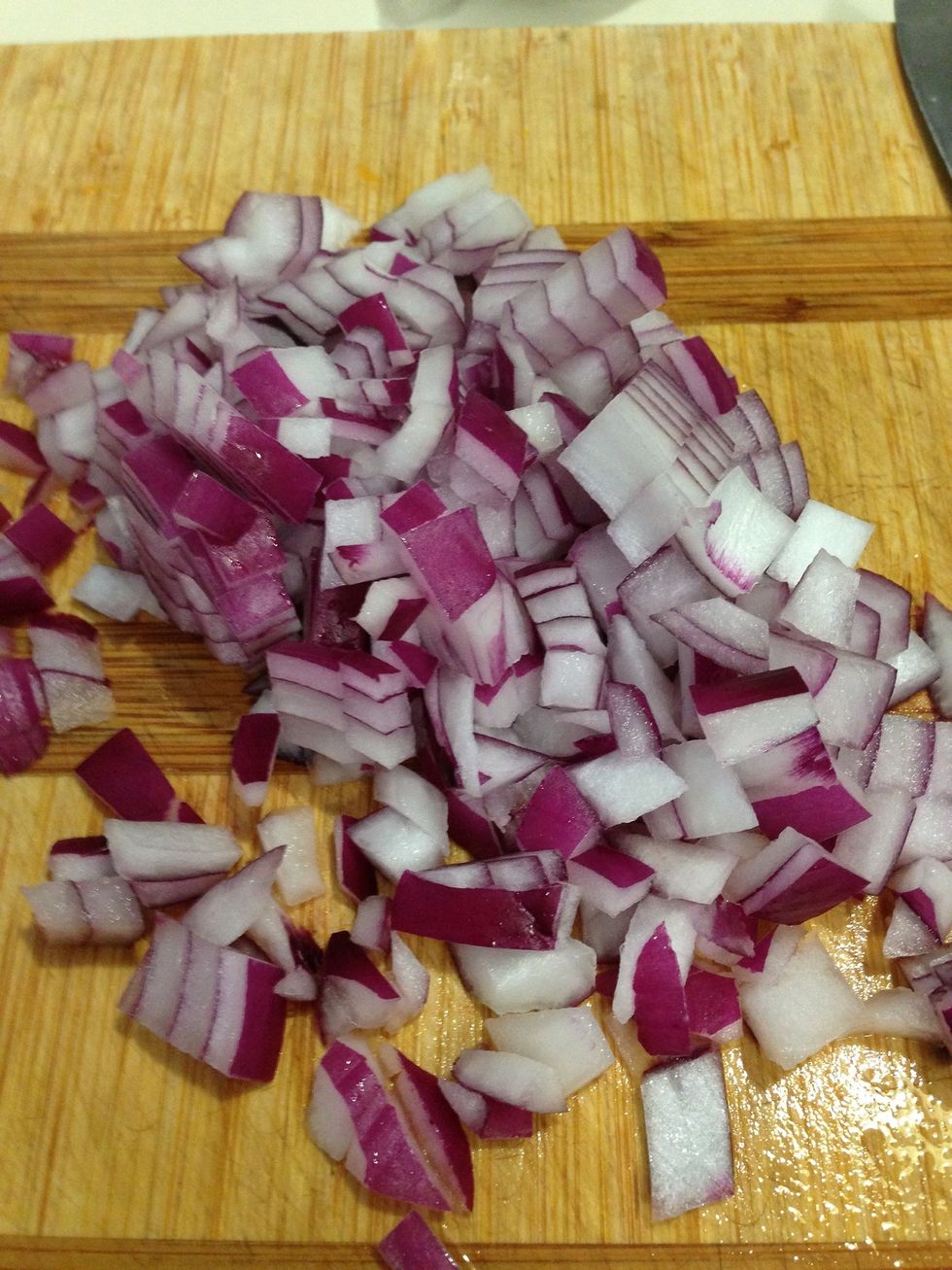 Dice the red onion. Put the diced pineapples, mangoes and red onion together in a bowl.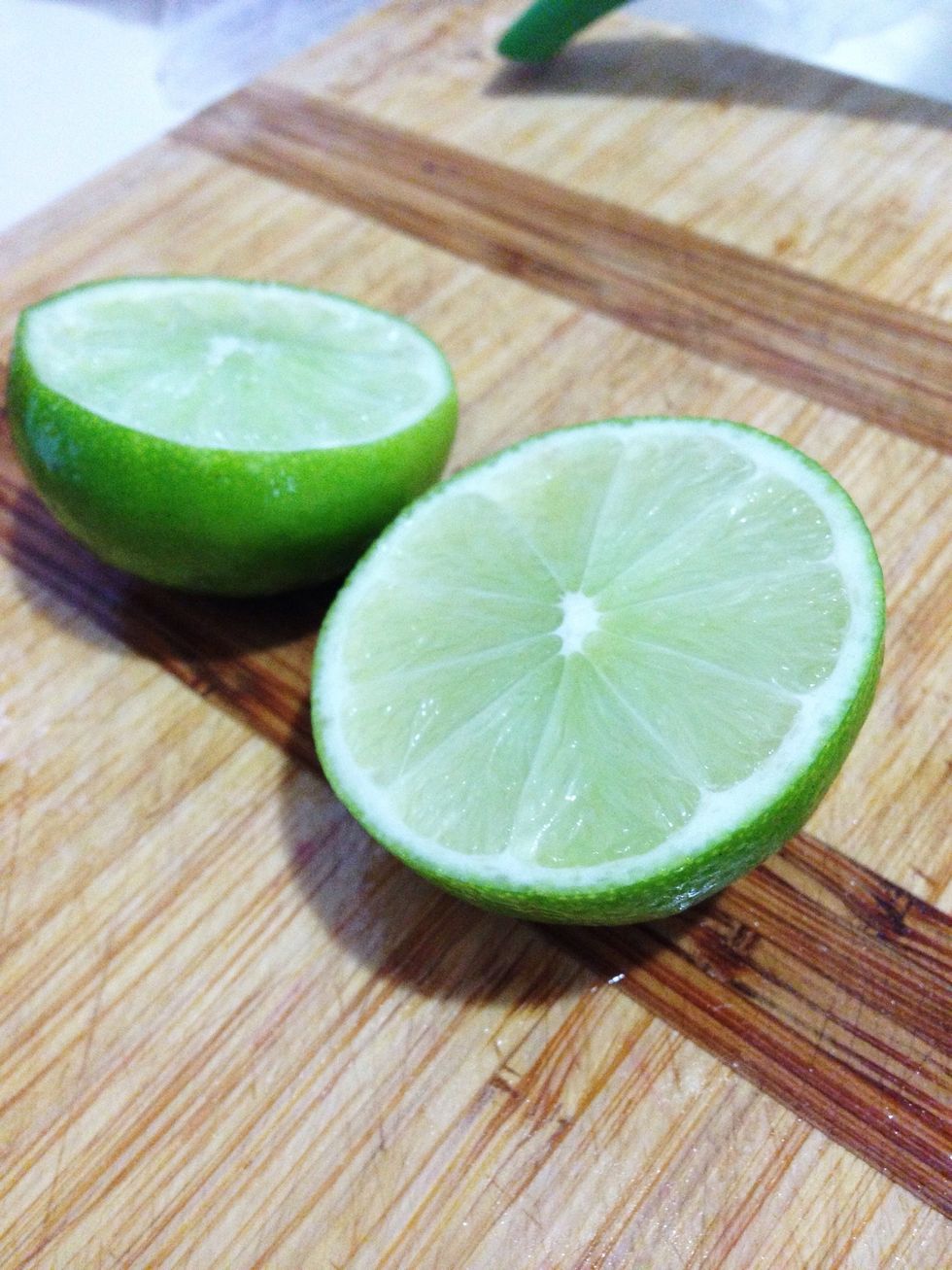 Cut the lime in half and juice it into the pineapple and mango mixture.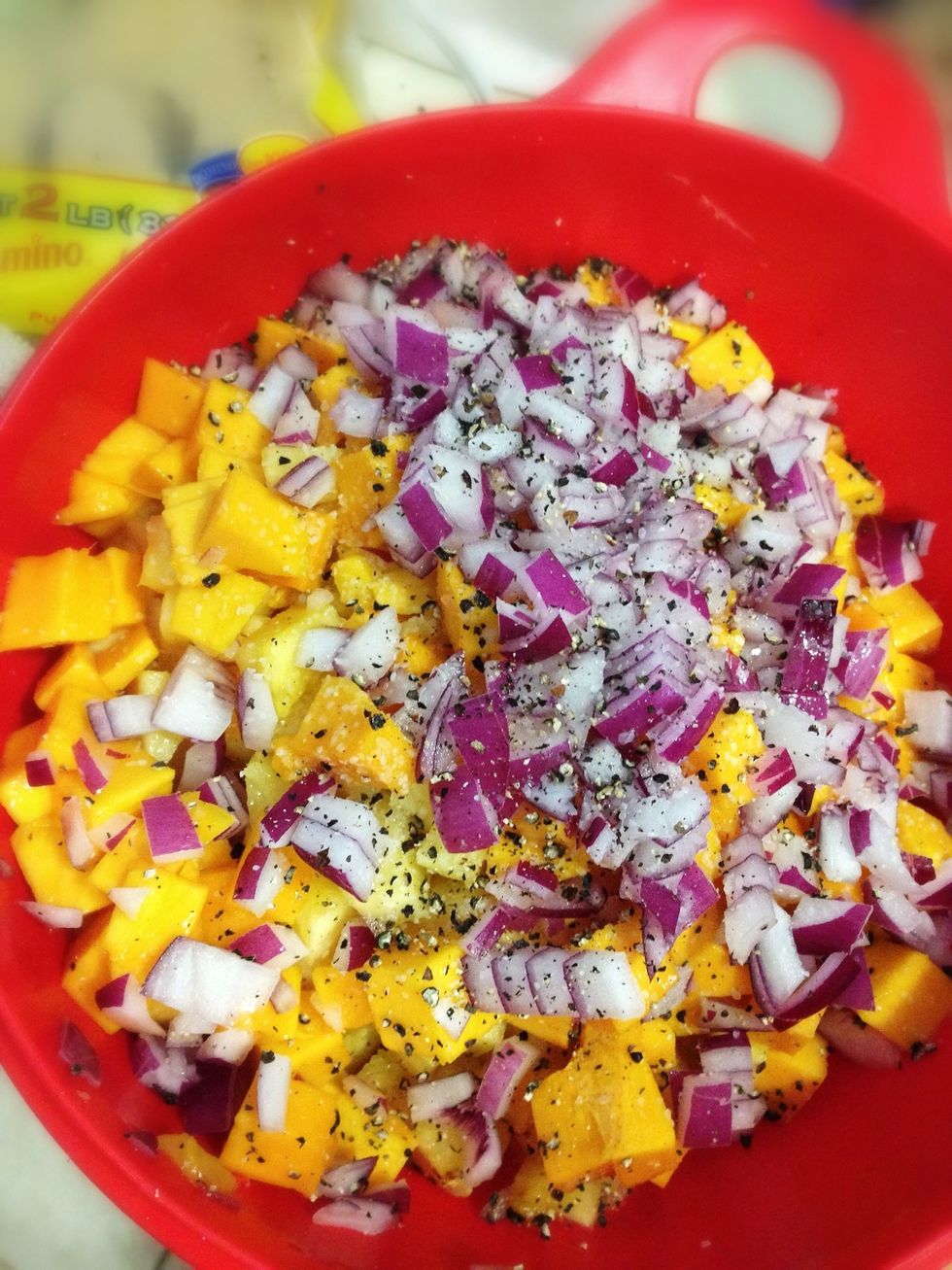 Season with salt and pepper. If you like, add chopped red bell pepper. I didn't have any on hand at this time.
Mix it all together. And it's ready to go! I love to eat mine with either tortilla chips, cinnamon chips or fish. Yum!
1 Ripe Pineapple
3 Ripe Mangoes
1/2 Red onion, chopped
1 lime
Salt and Pepper
*optional 1 red bell pepper