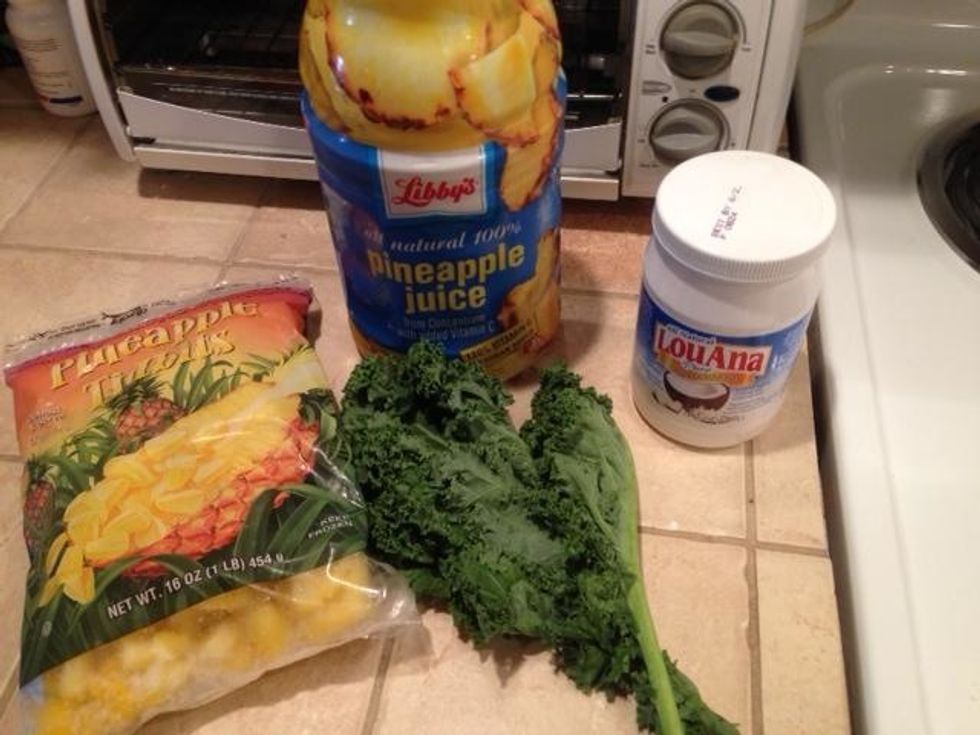 Here's what you need!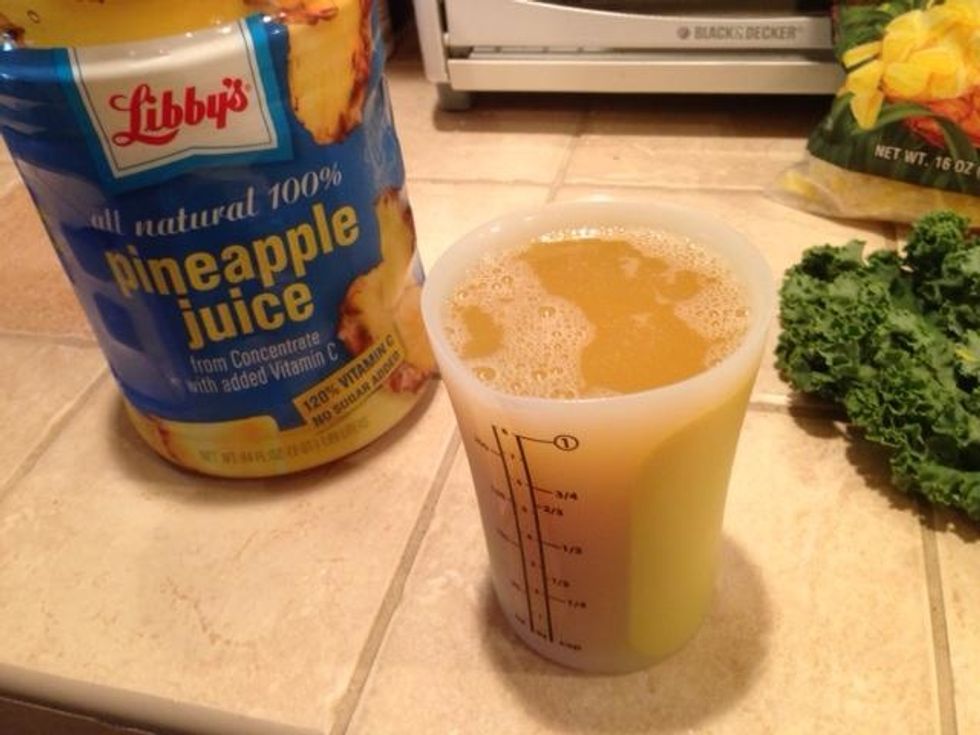 Add 2 cups to the blender...
...then add the 2 cups of pineapple chunks...don't splatter it around...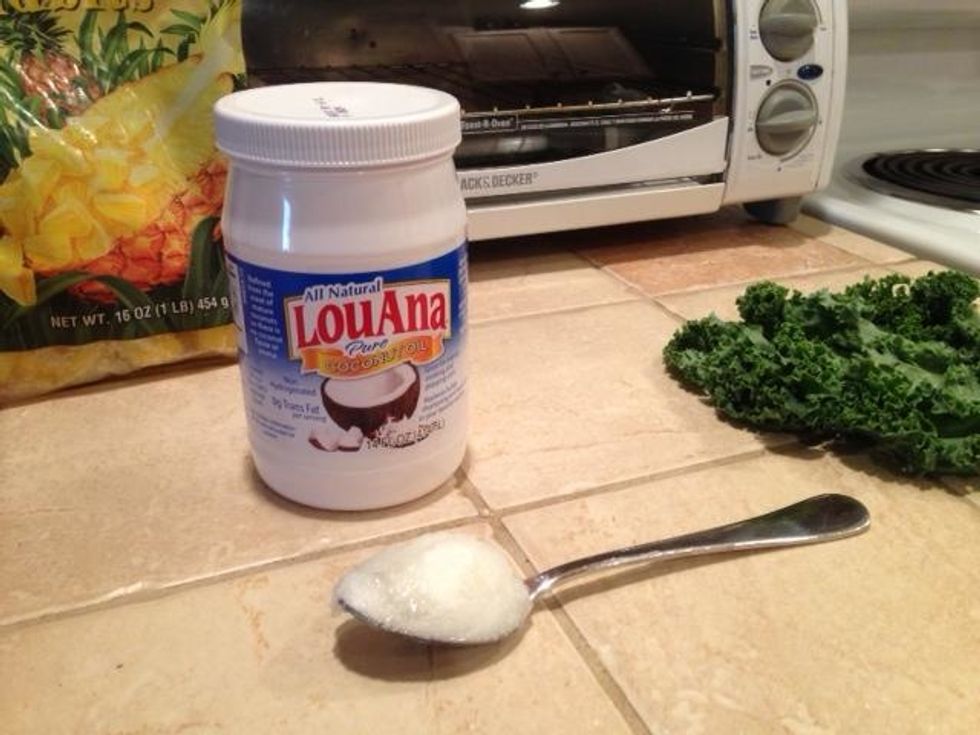 ...drop in the one tablespoon of coconut oil directly to the bottom...the oil will stick to the side of the blender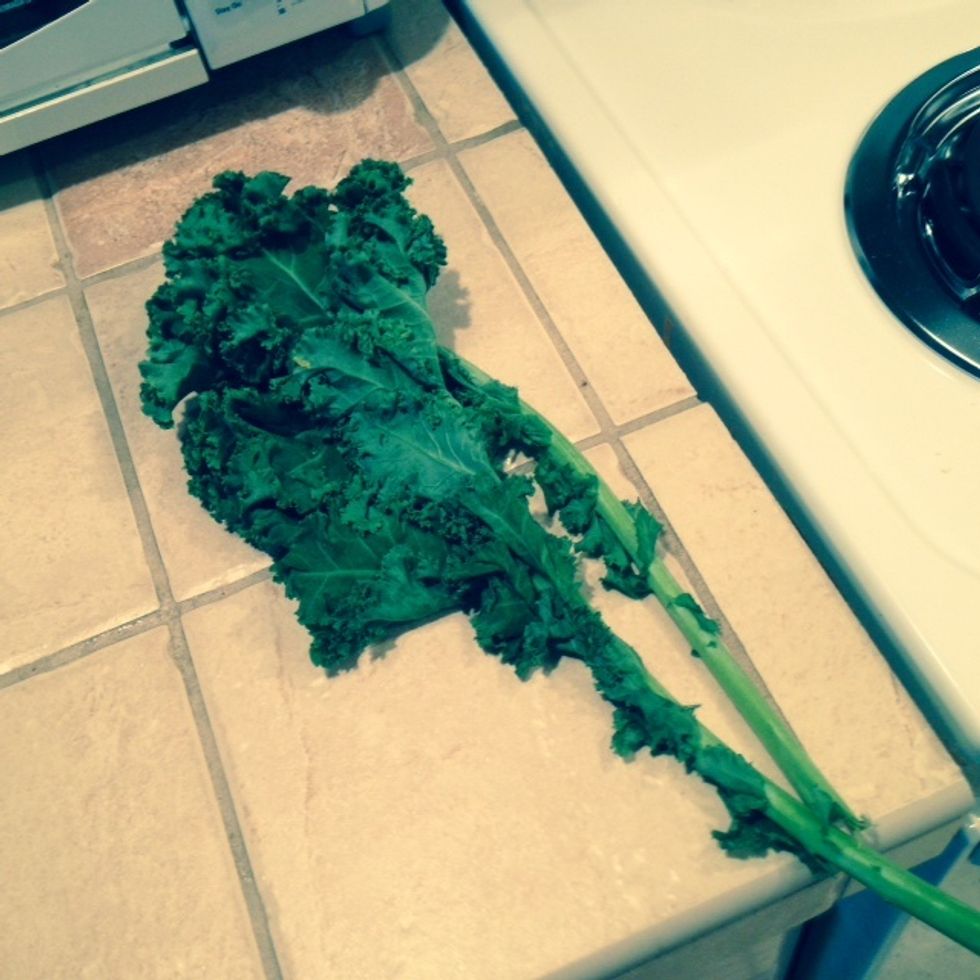 ...put in just the leaves of one leaf of kale. I have two here because they were small and I wanted more "health" in my drink.
Blend until all ingredients are incorporated and serve in a pint glass...you might share it someone.
2.0c Pineapple juice
2.0c Frozen Pineapple chunks
1.0Tbsp Coconut Oil
1.0 Leaf of Kale