Make a Piña Colada Power Smoothie (Virgin)
12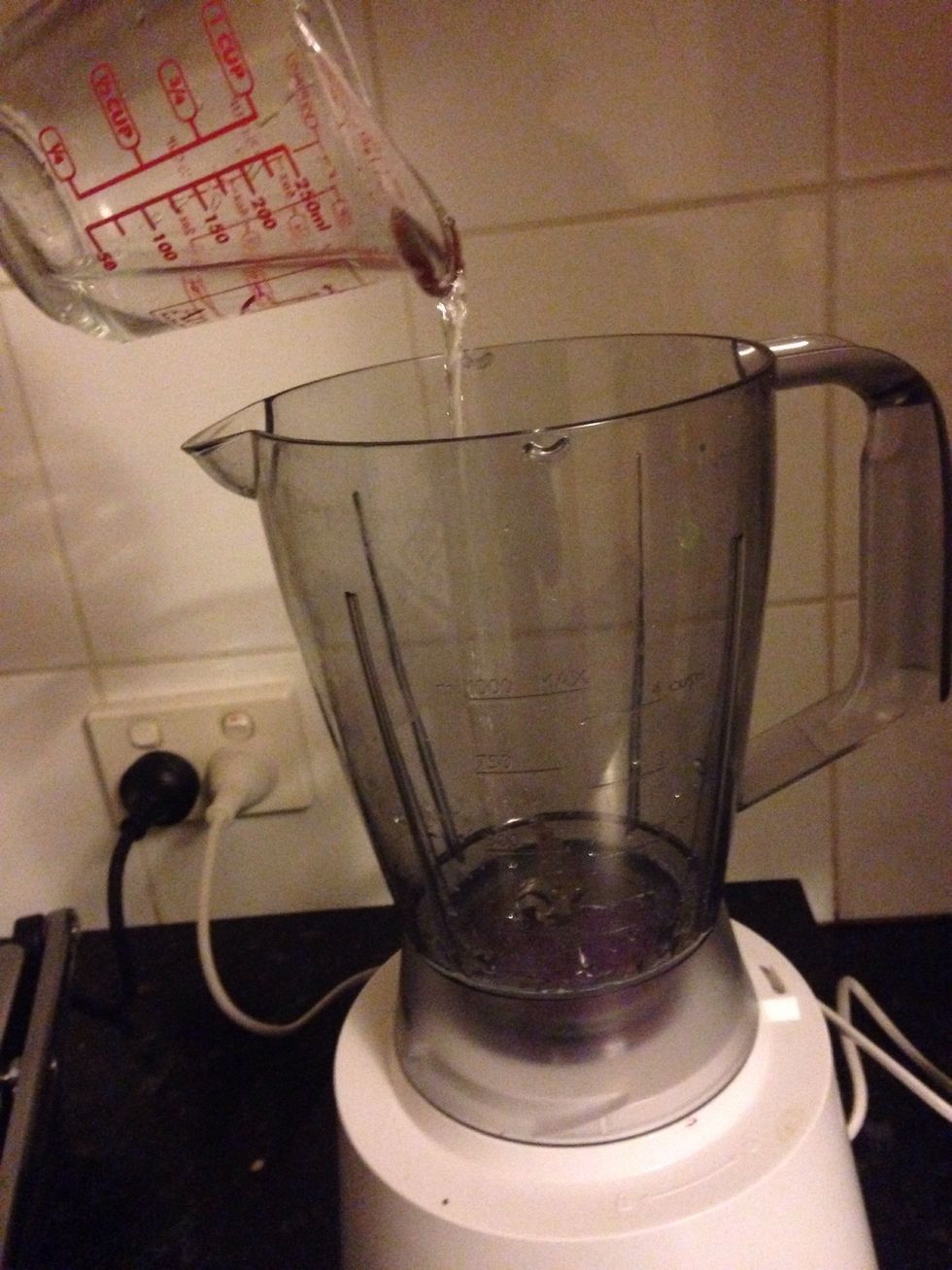 Add 1/3 cup of water or coconut water to your blender. You can skip this step and double the amount of milk (step 2) for a creamier result.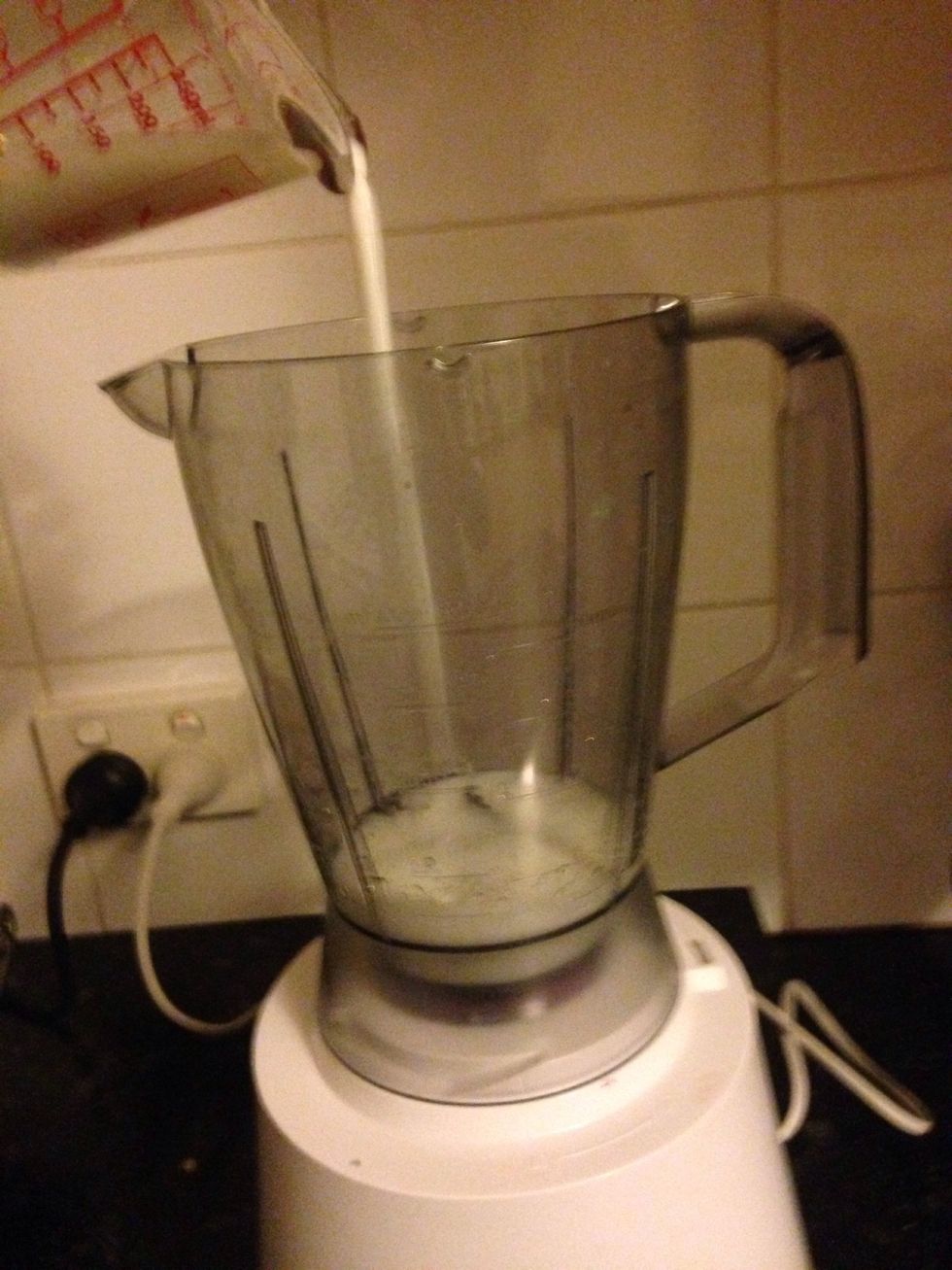 Add 1/3 cup milk or coconut milk.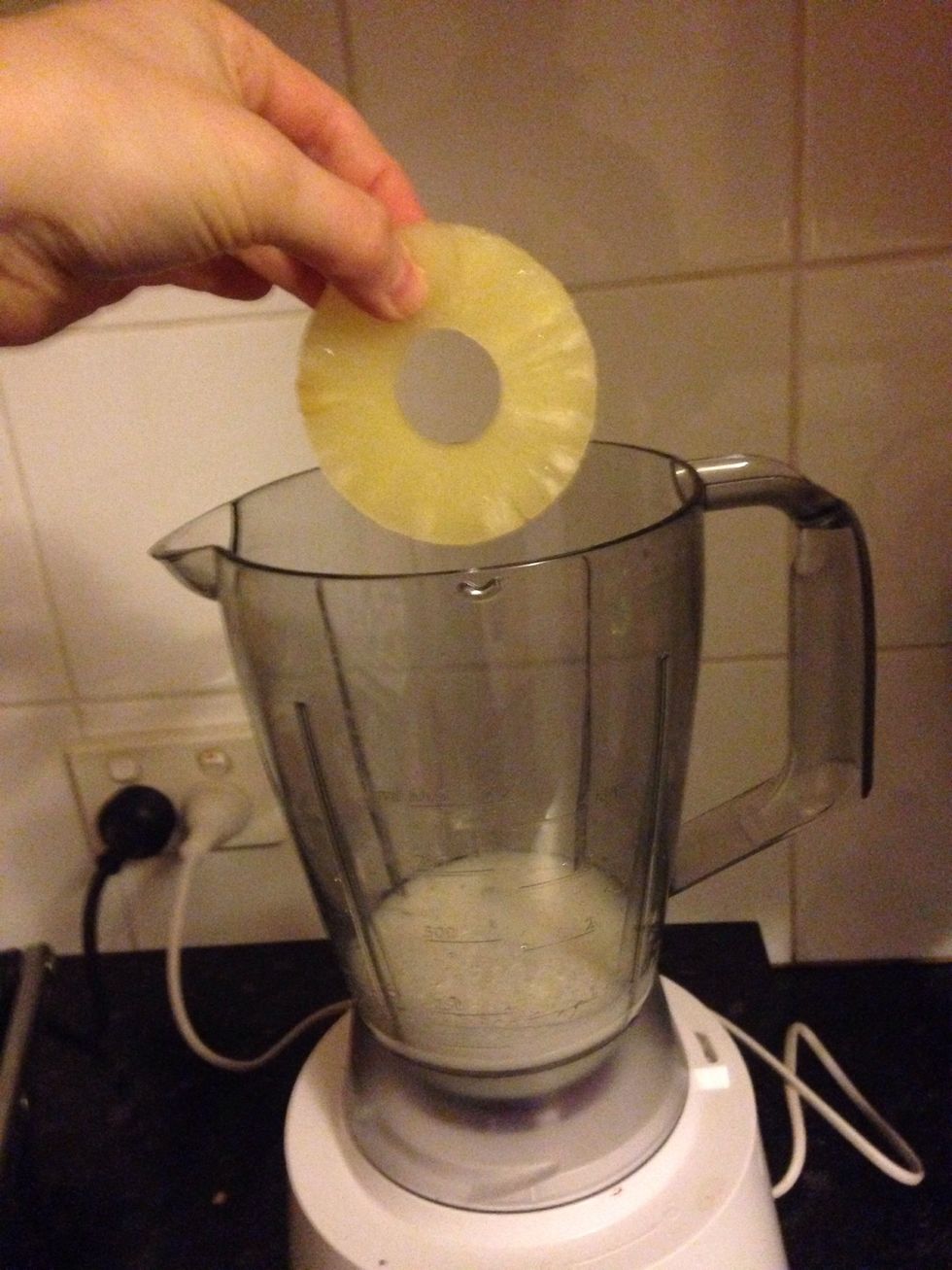 Add your pineapple. I used 2 slices of canned pineapple but frozen or fresh would work well. Bonus: if using canned pineapple, add a splash of the juice for extra sweetness!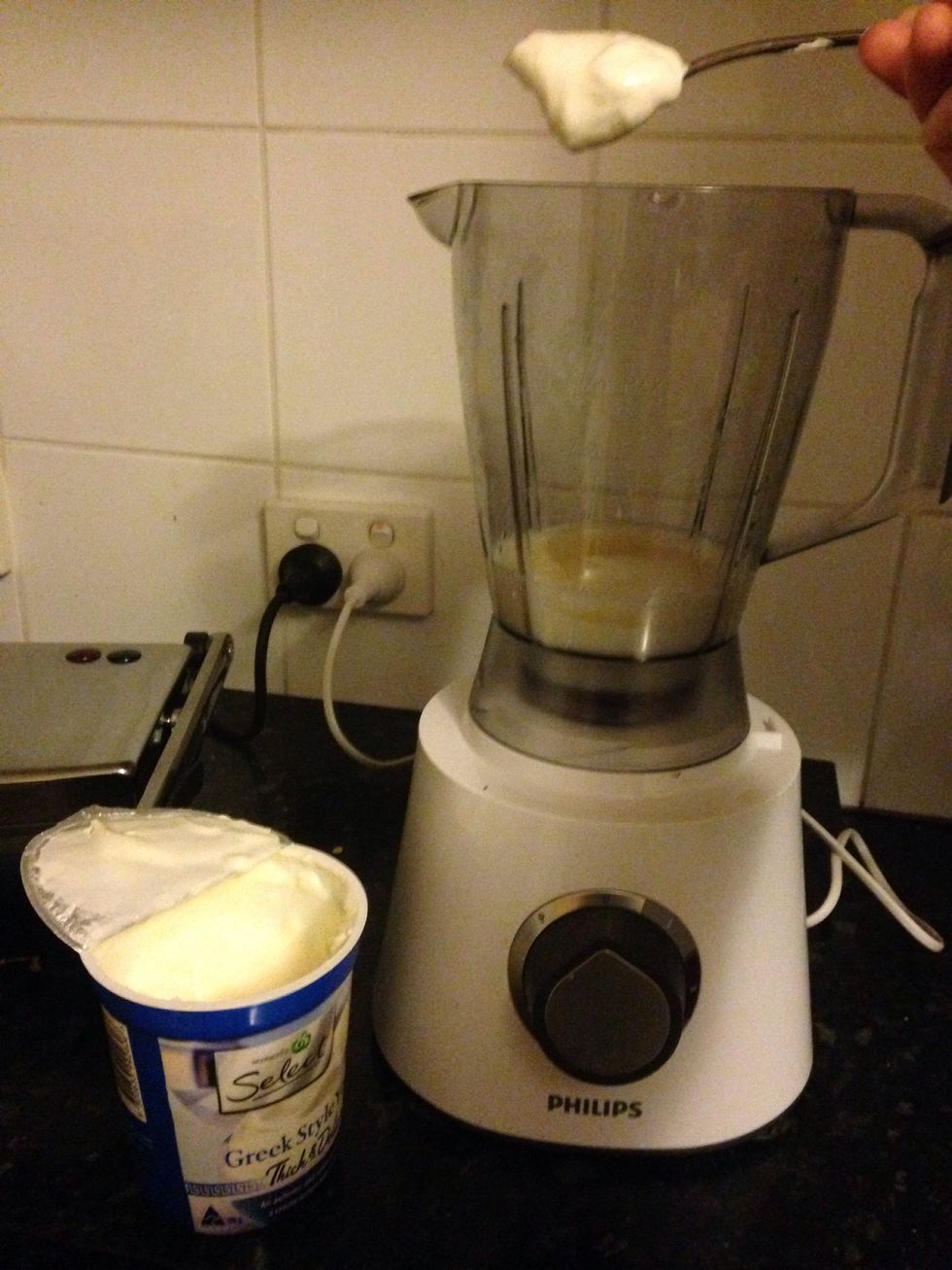 Add your yoghurt. I used 2 very heaped teaspoons of Greek yoghurt. Add more for a creamier smoothie but keep in mind that this will dilute the pineapple and coconut flavors.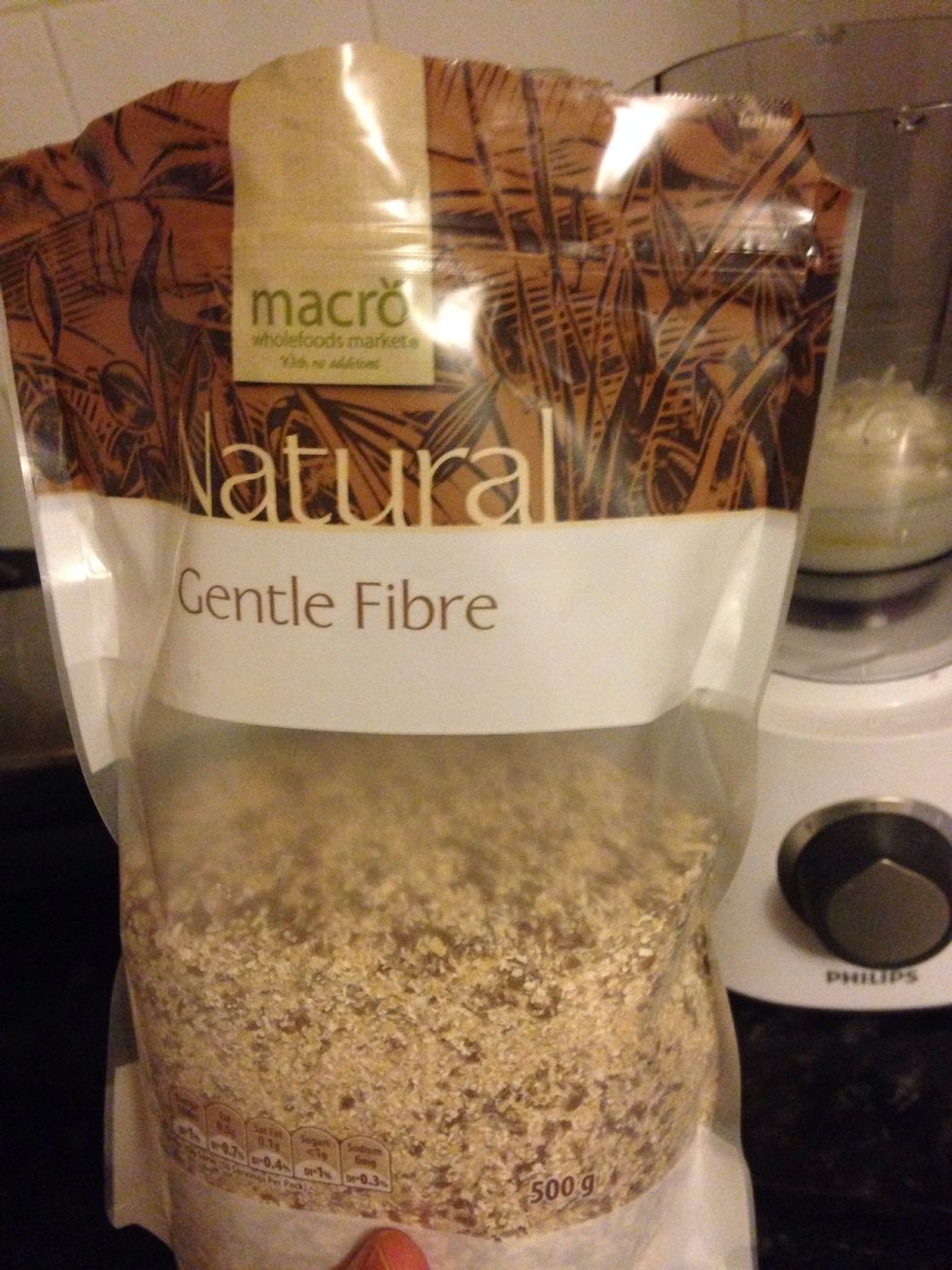 Since this smoothie lacks my usual leafy greens and oats I supplement with added fiber. This is my fiber of choice. Keyword: Gentle 😊
Add a heaped teaspoon of fiber.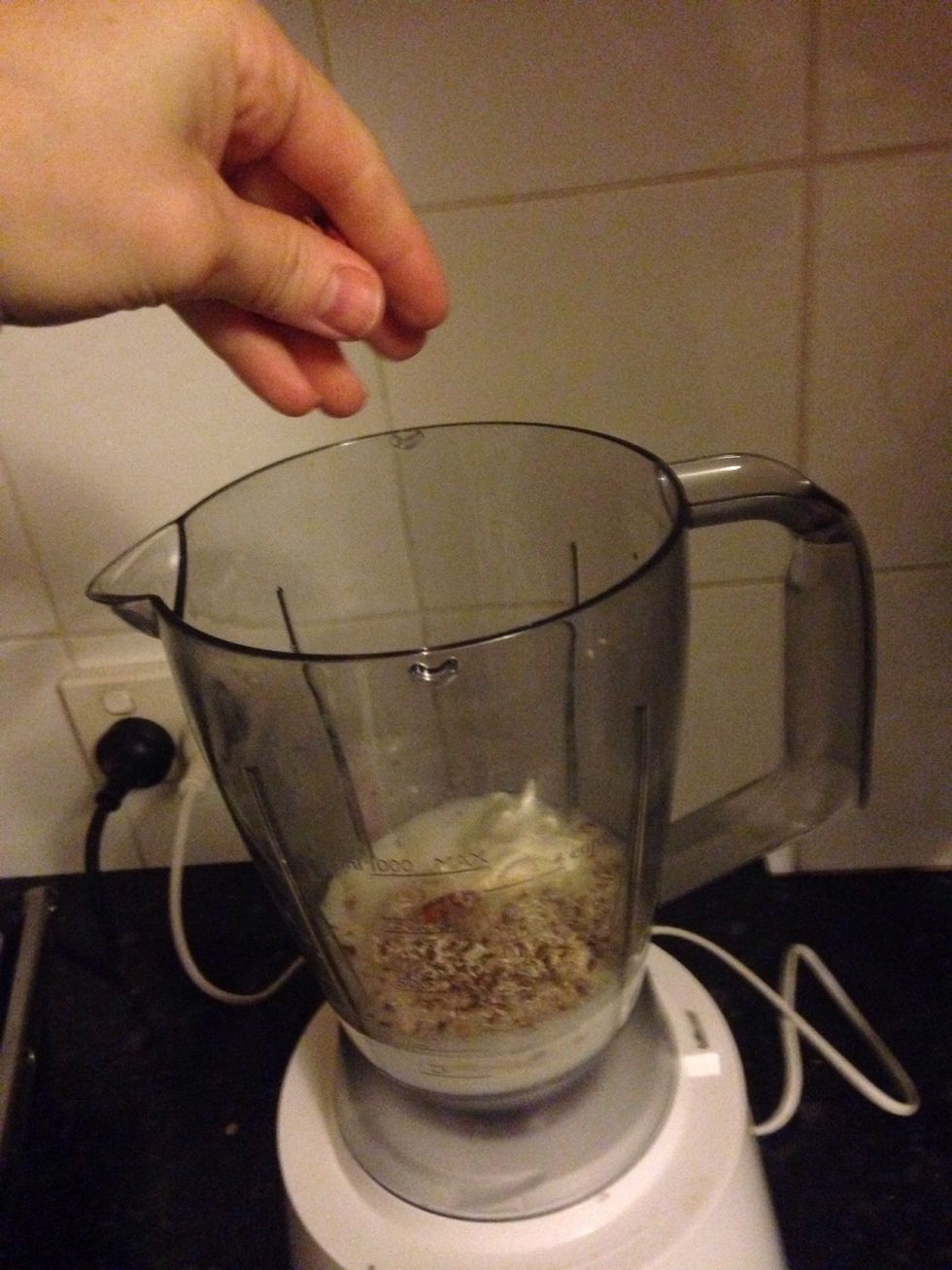 Sprinkle in a few dried goji berries for your superfood fix.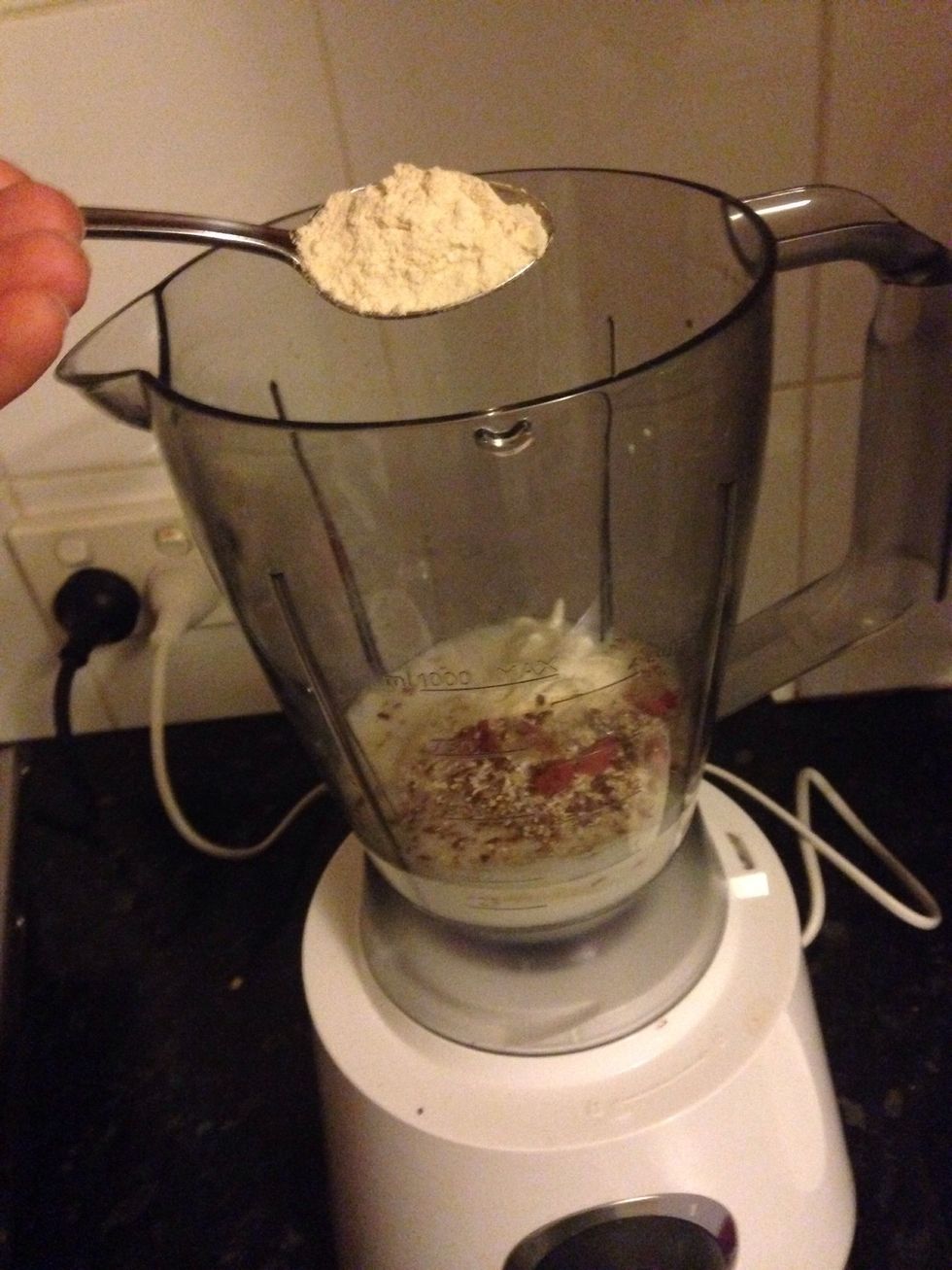 I always add a protein source to my smoothies to increase the nutritional value and keep me feeling satisfied. Peanut butter is my go-to but that won't work here so I add a scoop of protein powder.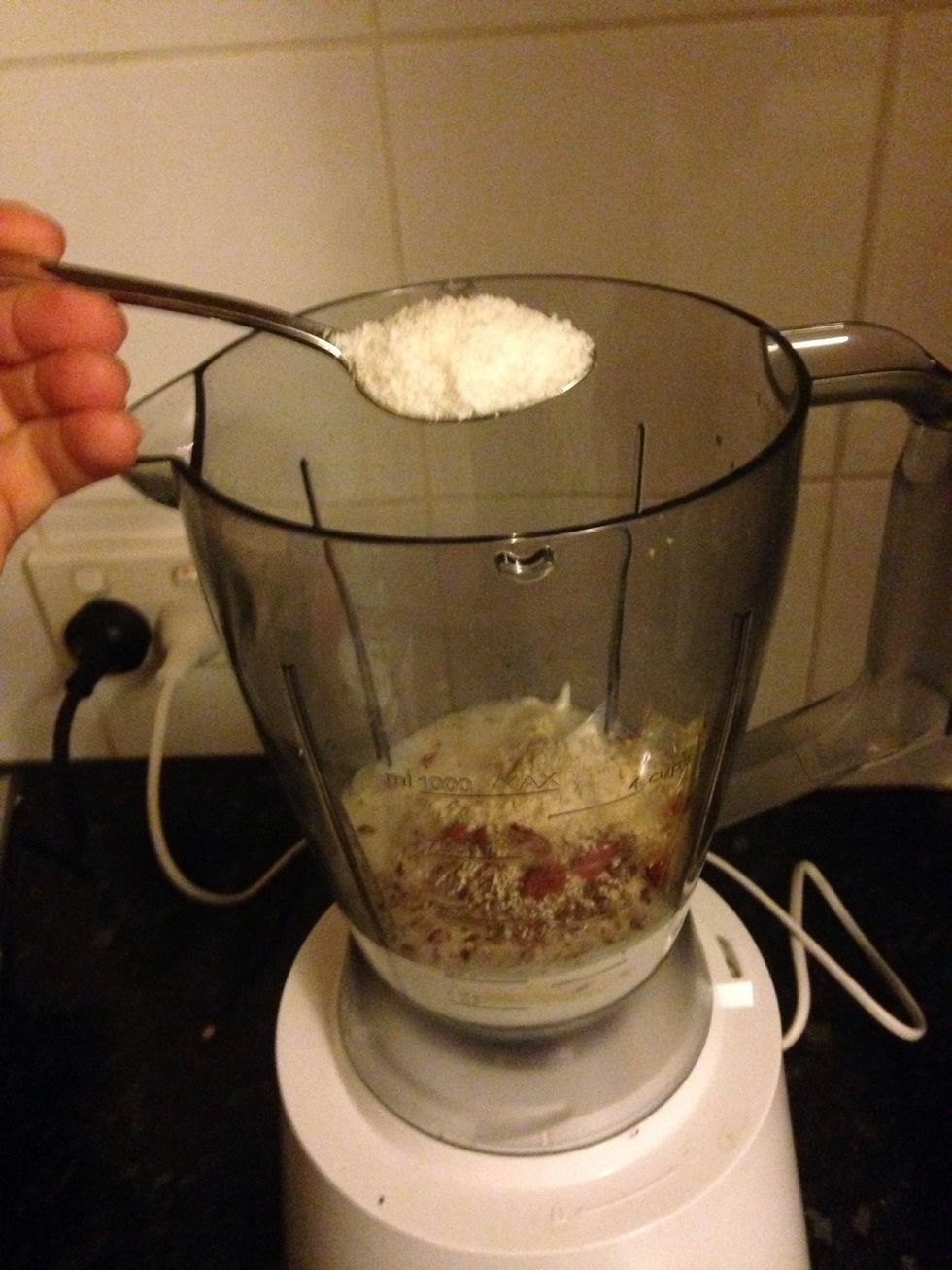 Add 2 heaped teaspoons of coconut.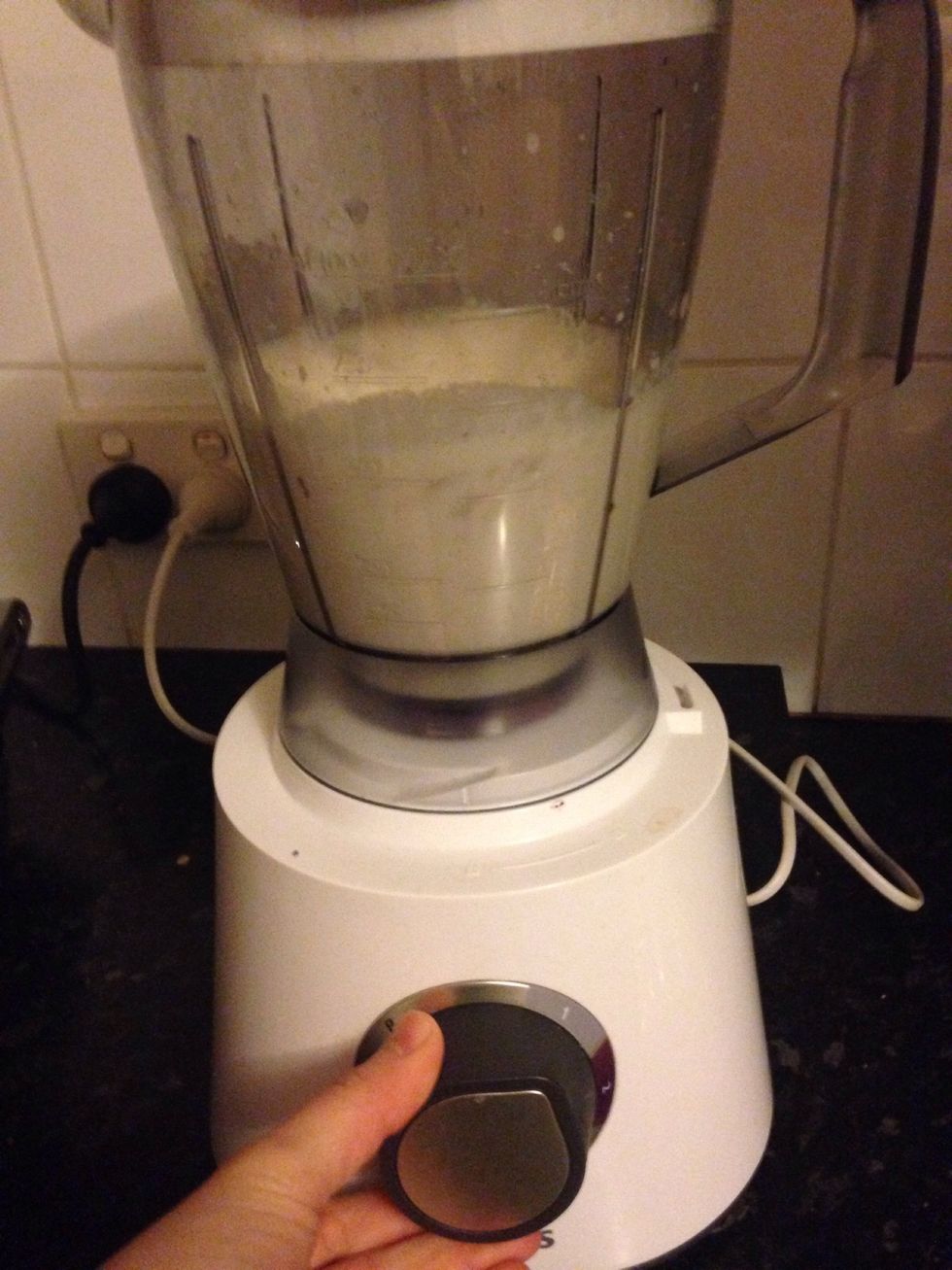 Start your blender on the low setting.
With the blender running remove the filler cap and add 1/2 a fresh or frozen banana.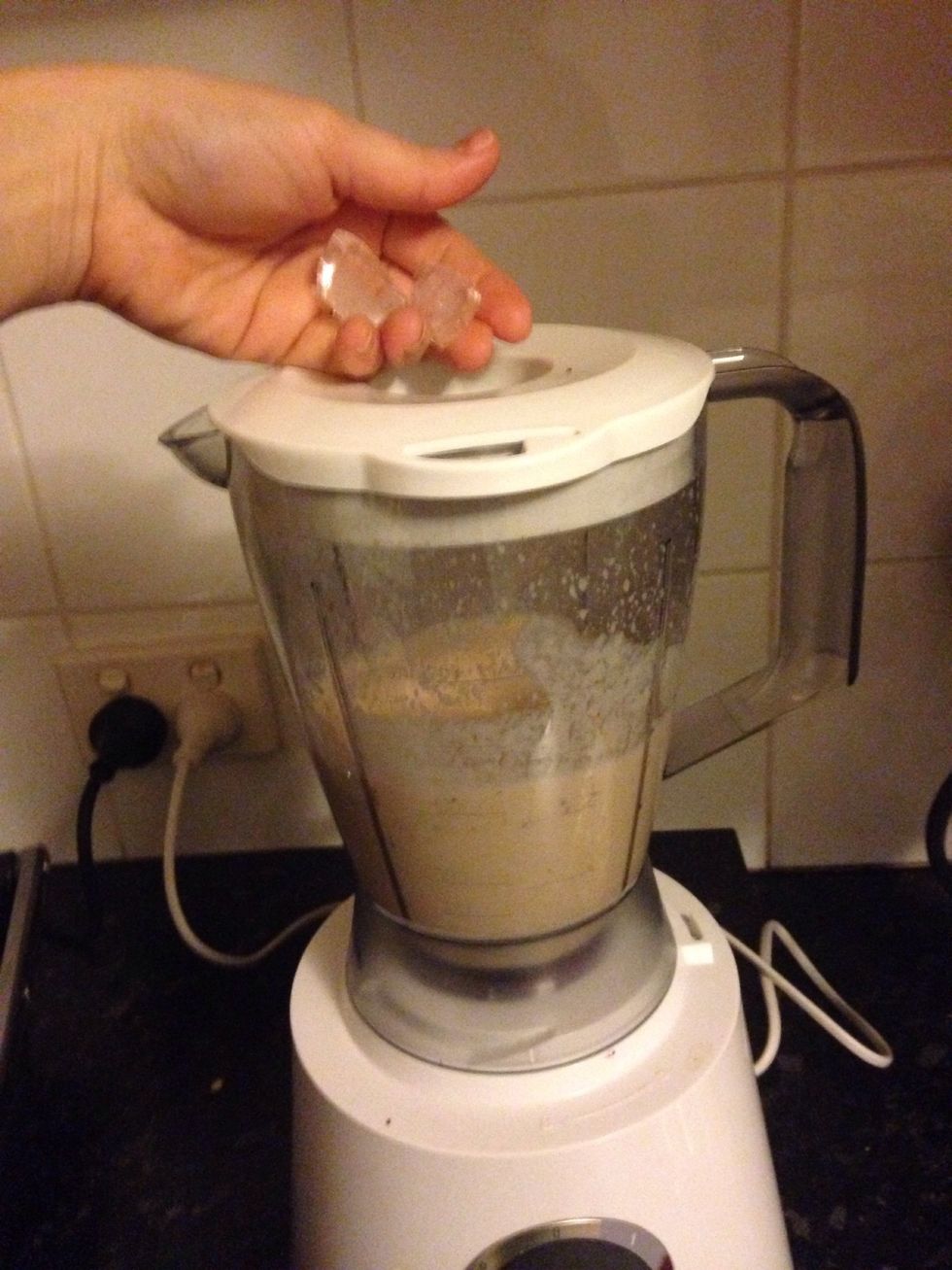 Drop in your ice cubes.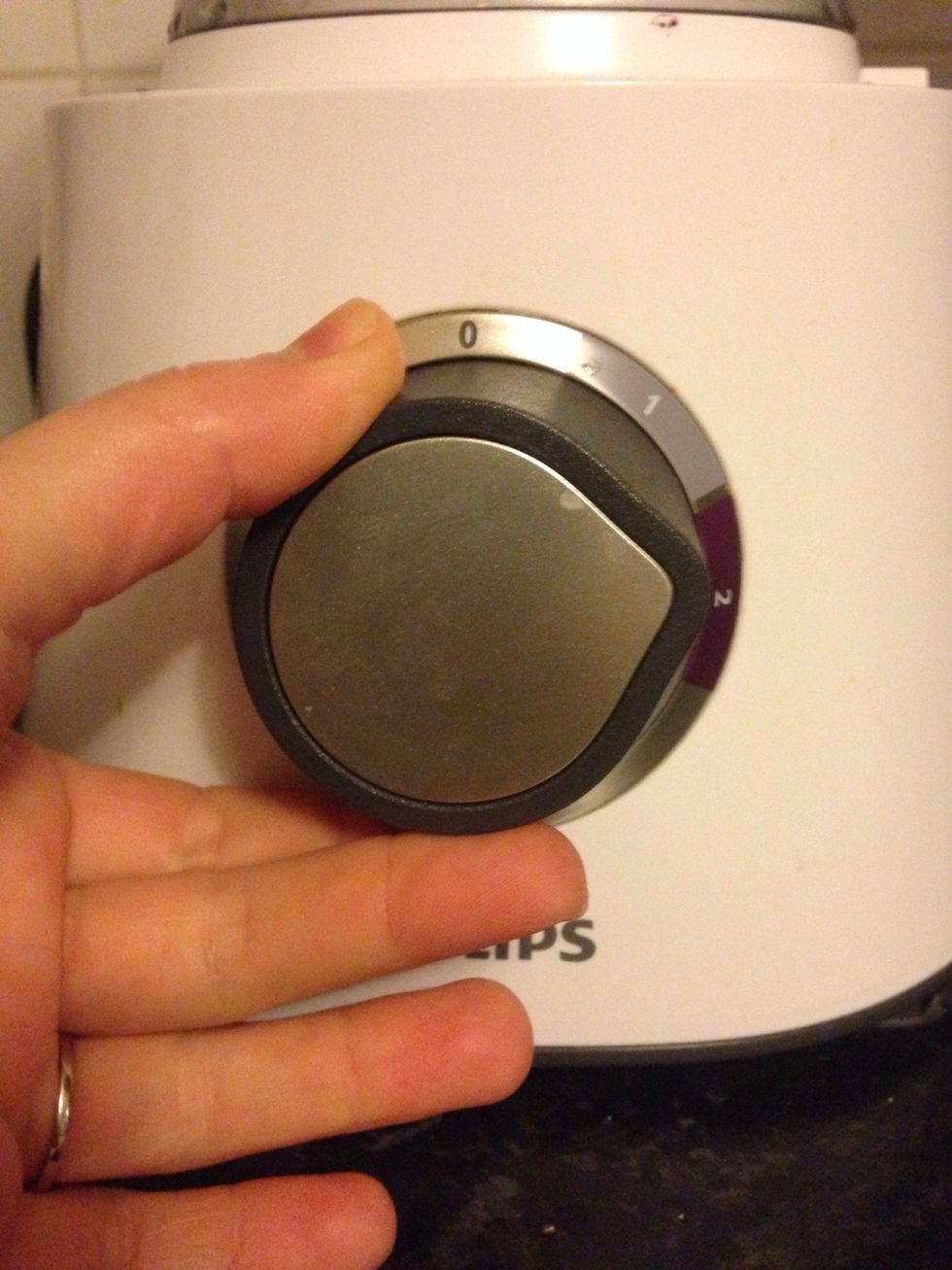 Once you are happy that the ice cubes are blended, turn up your blender to a high setting for about 10 seconds.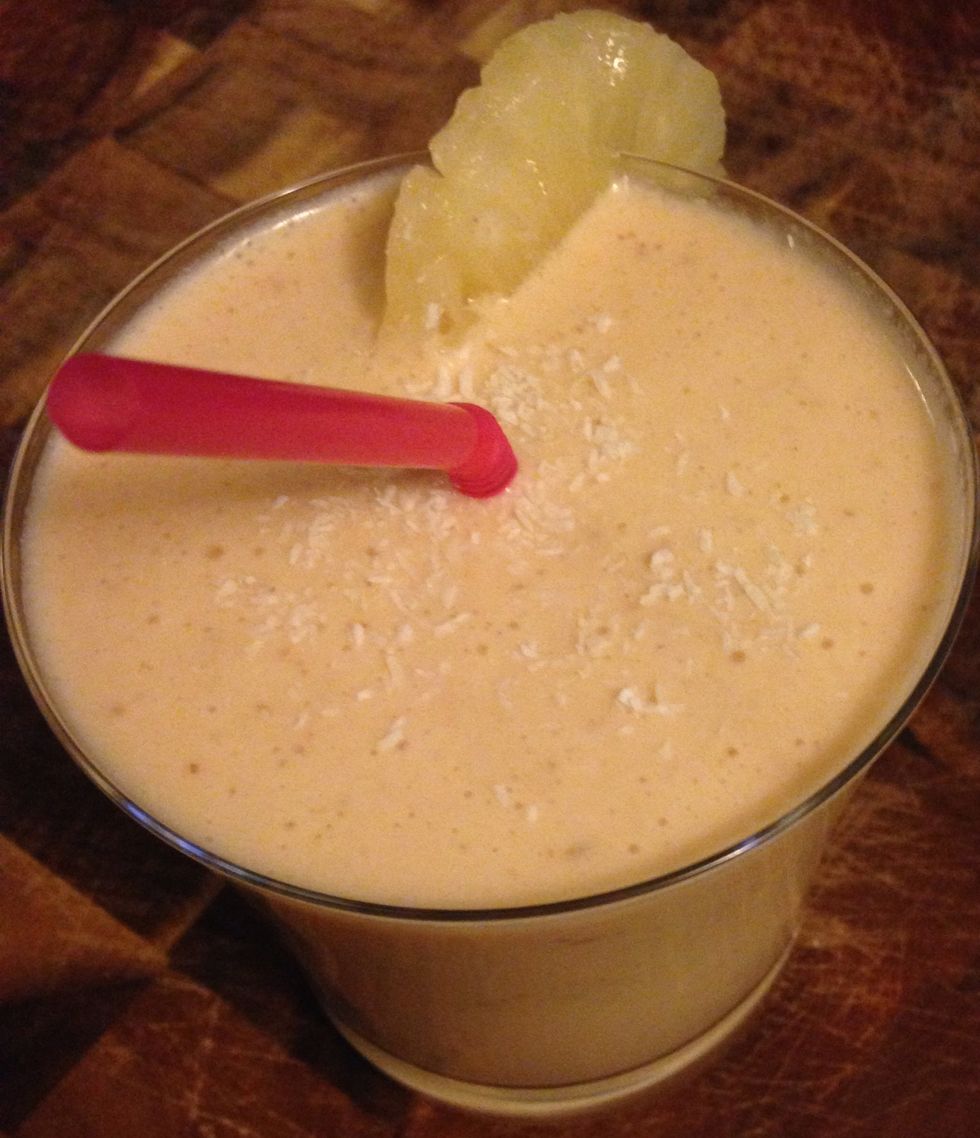 Pour and garnish with a pineapple piece and a sprinkle of coconut. Enjoy!
1/3c Water or coconut water
1/3c Milk or coconut milk
1/2c Pineapple (frozen, canned or fresh)
1/4c Yoghurt (plain or Greek)
1.0tsp Fiber
1.0tsp Goji berries (dried)
1.0Tbsp Protein powder
1.0Tbsp Coconut (grated)
1/2 Banana (frozen or fresh)
4.0 Ice cubes
Blender
Measuring cup