First, collect your supplies.
My supplies!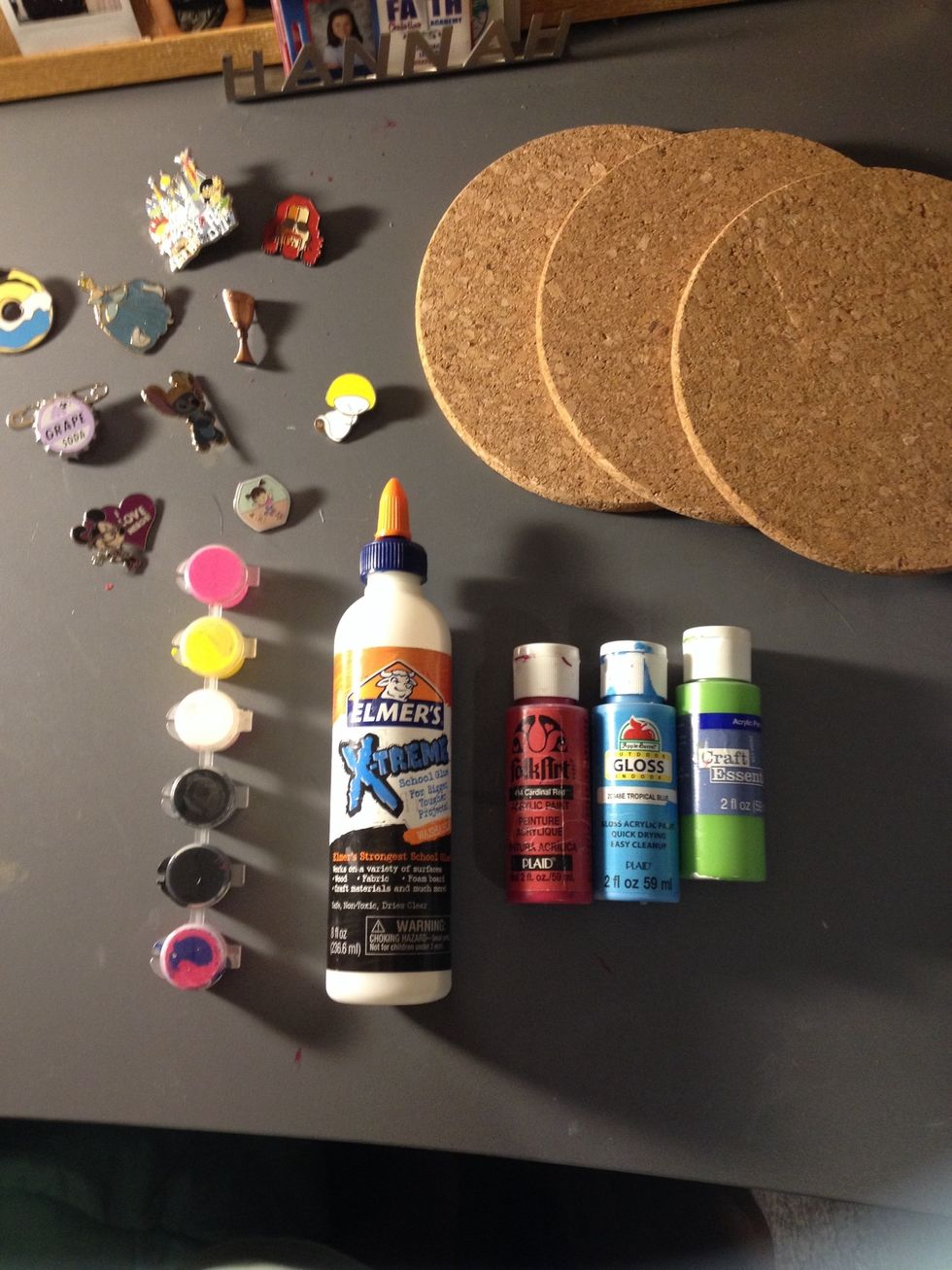 Next, paint the cork board.
Painted!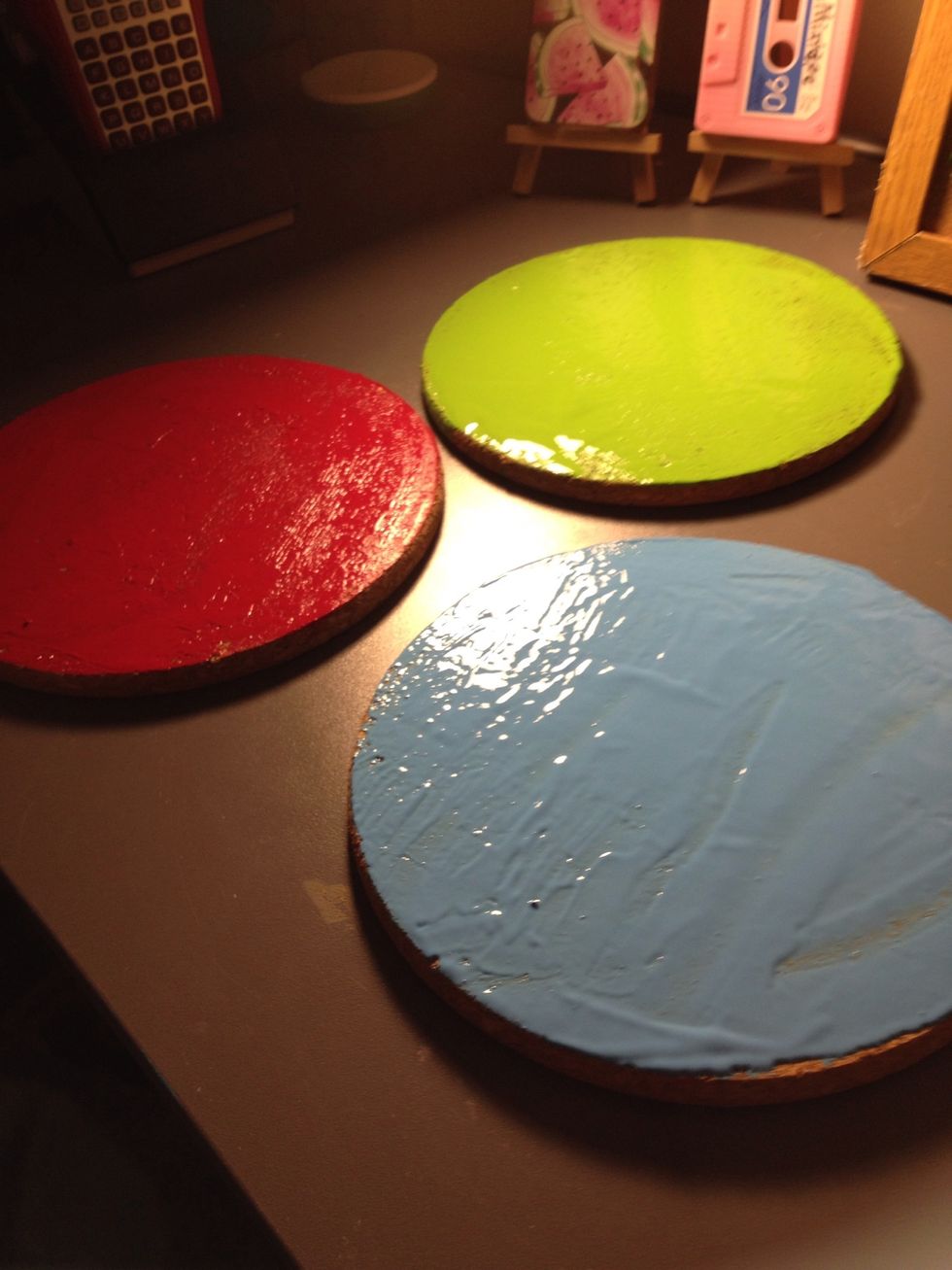 Wait until cork board dries. I waited over night for results.
My paint has dried!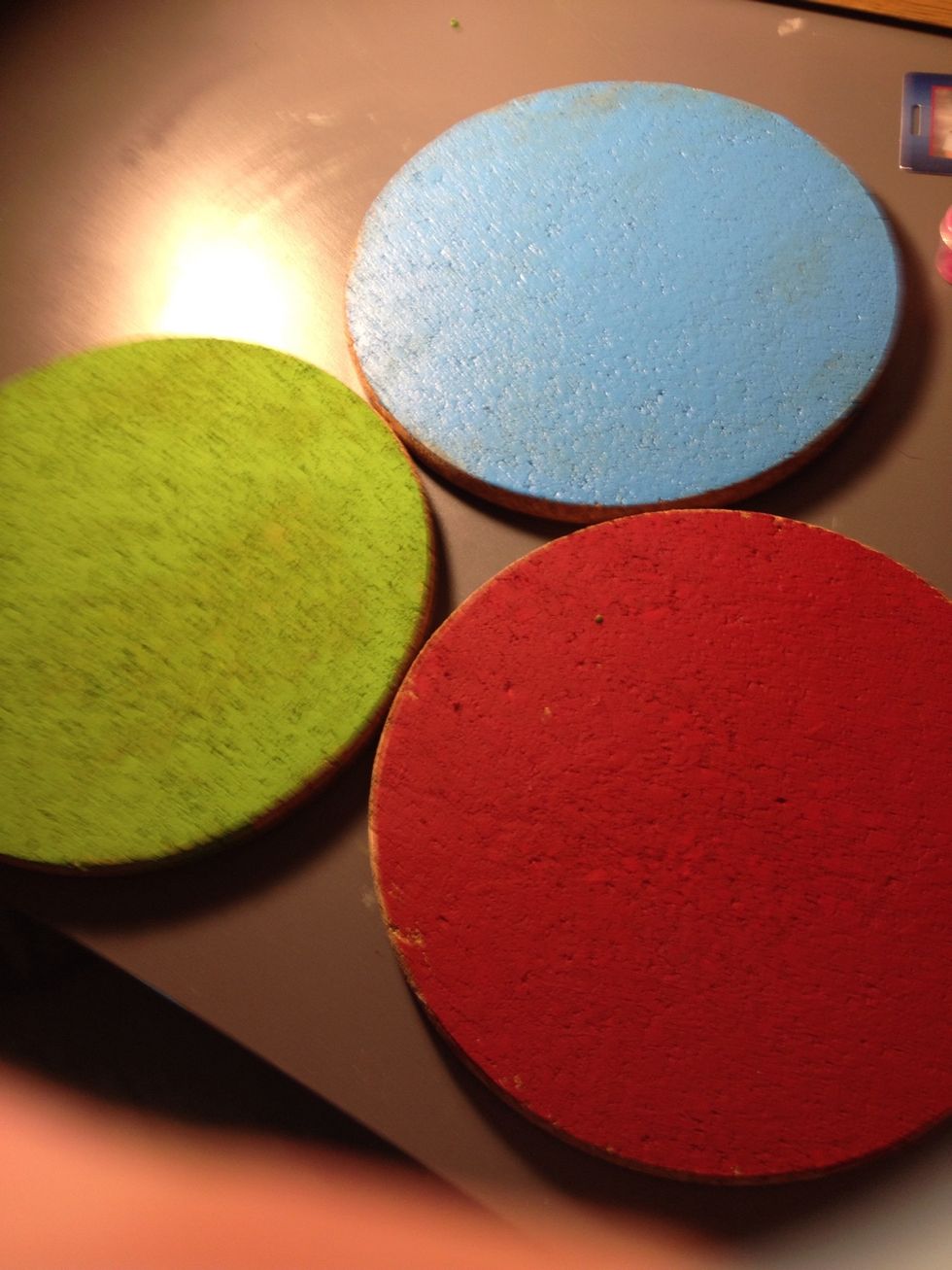 Print our your disney characters.
Boo, Russell, and Mushu.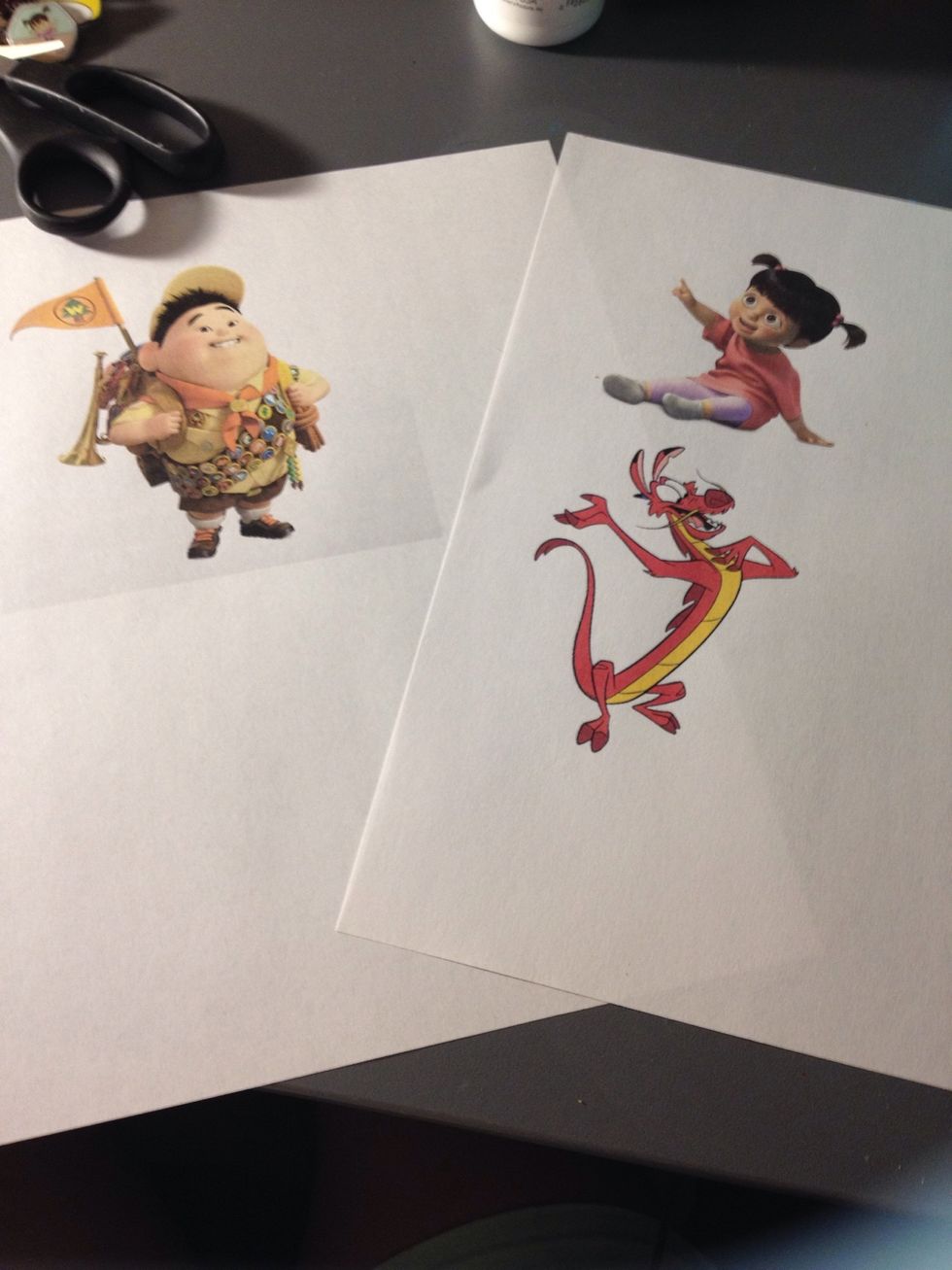 Cut them out and glue them a on the painted cork board.
After that i covered it in glue to seal it.
Paint
Corkboard
Glue
Pins
Disney Charecter Printout