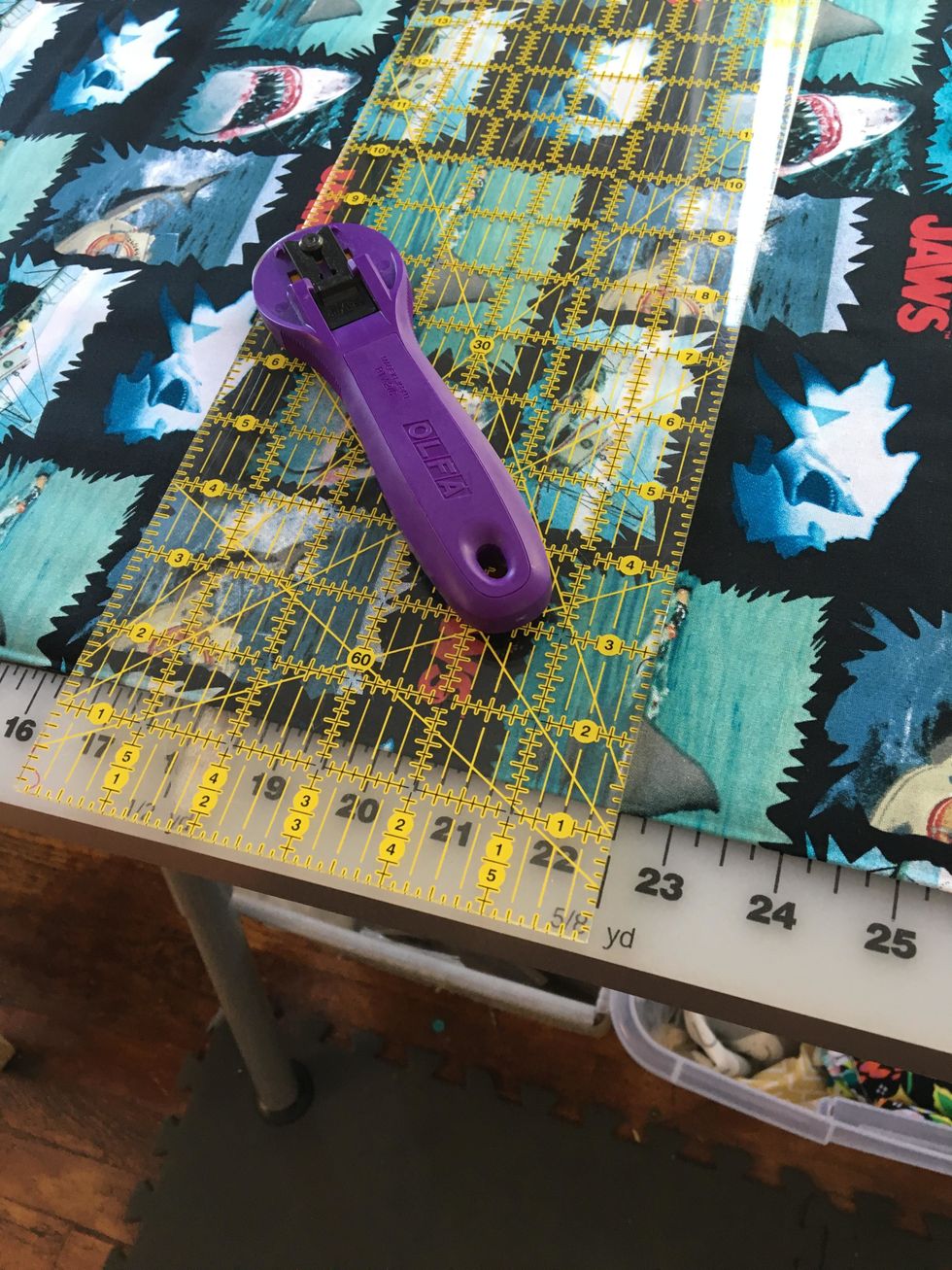 Cut your fabric for the main body of the pillowcase, 22 1/2 inches.. or 5/8 of a yard.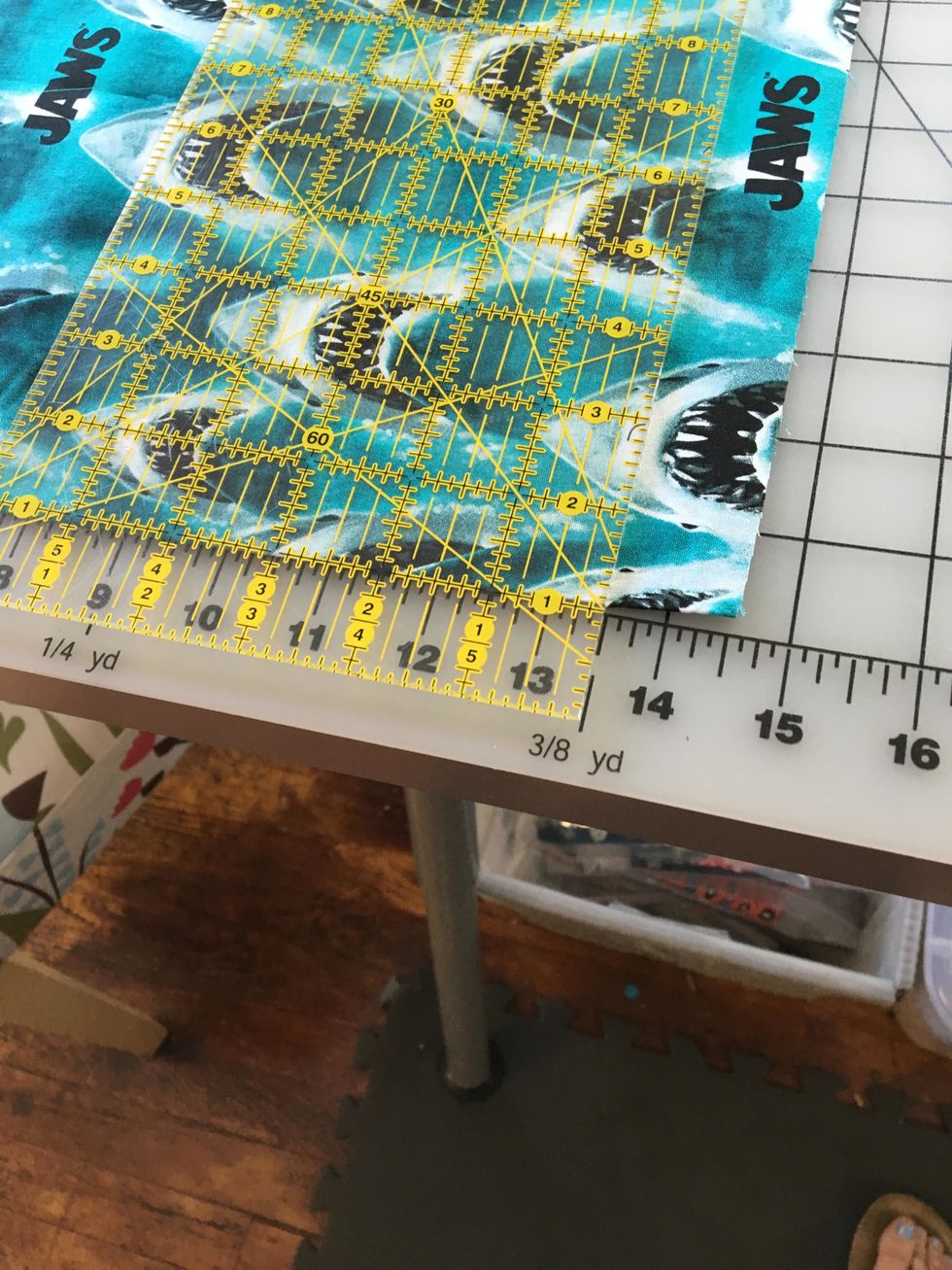 Cut the band fabric for the pillowcase, 13 1/2 inches or 3/8 of a yard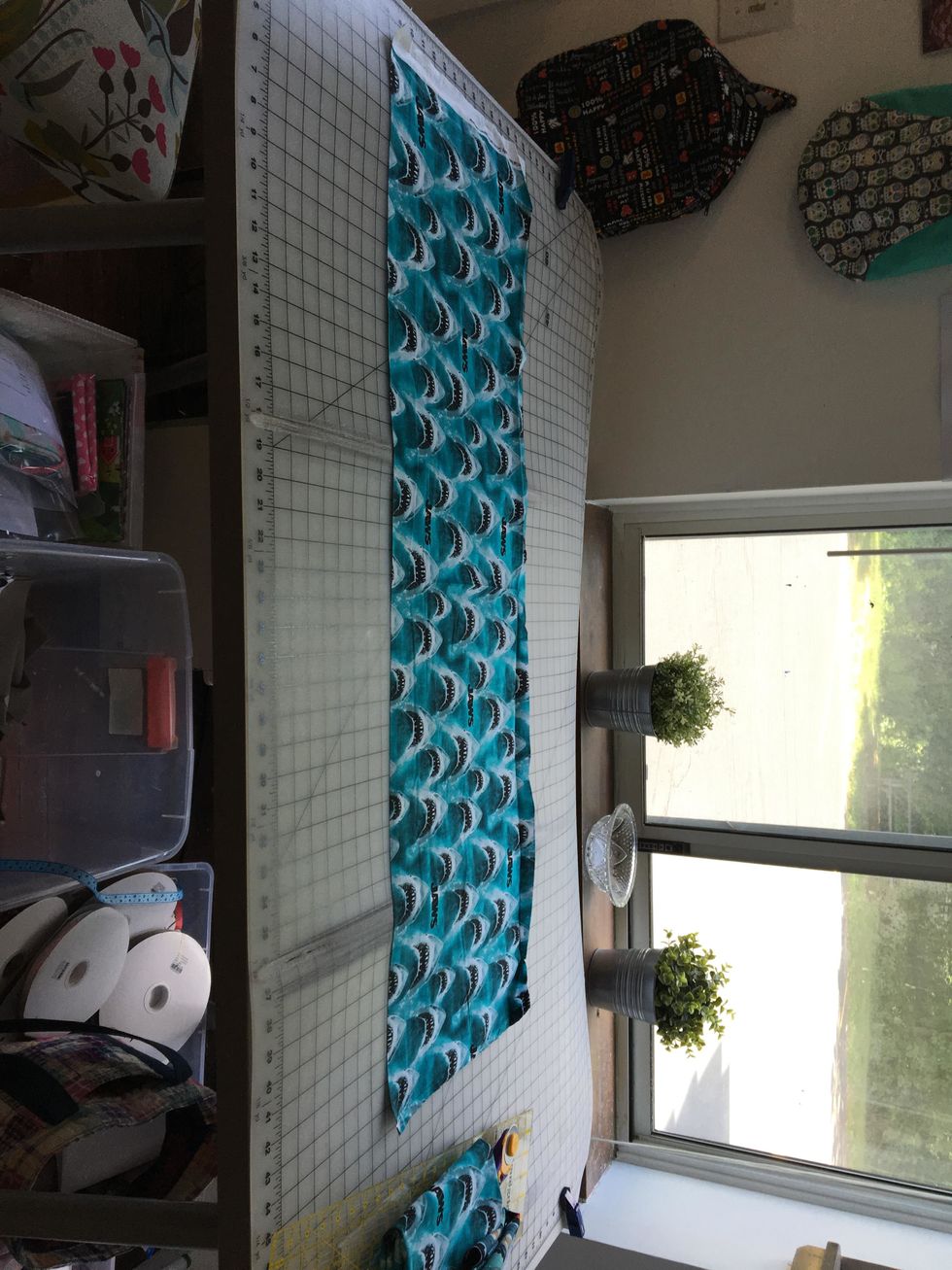 Lay your band fabric down on the table, right side up.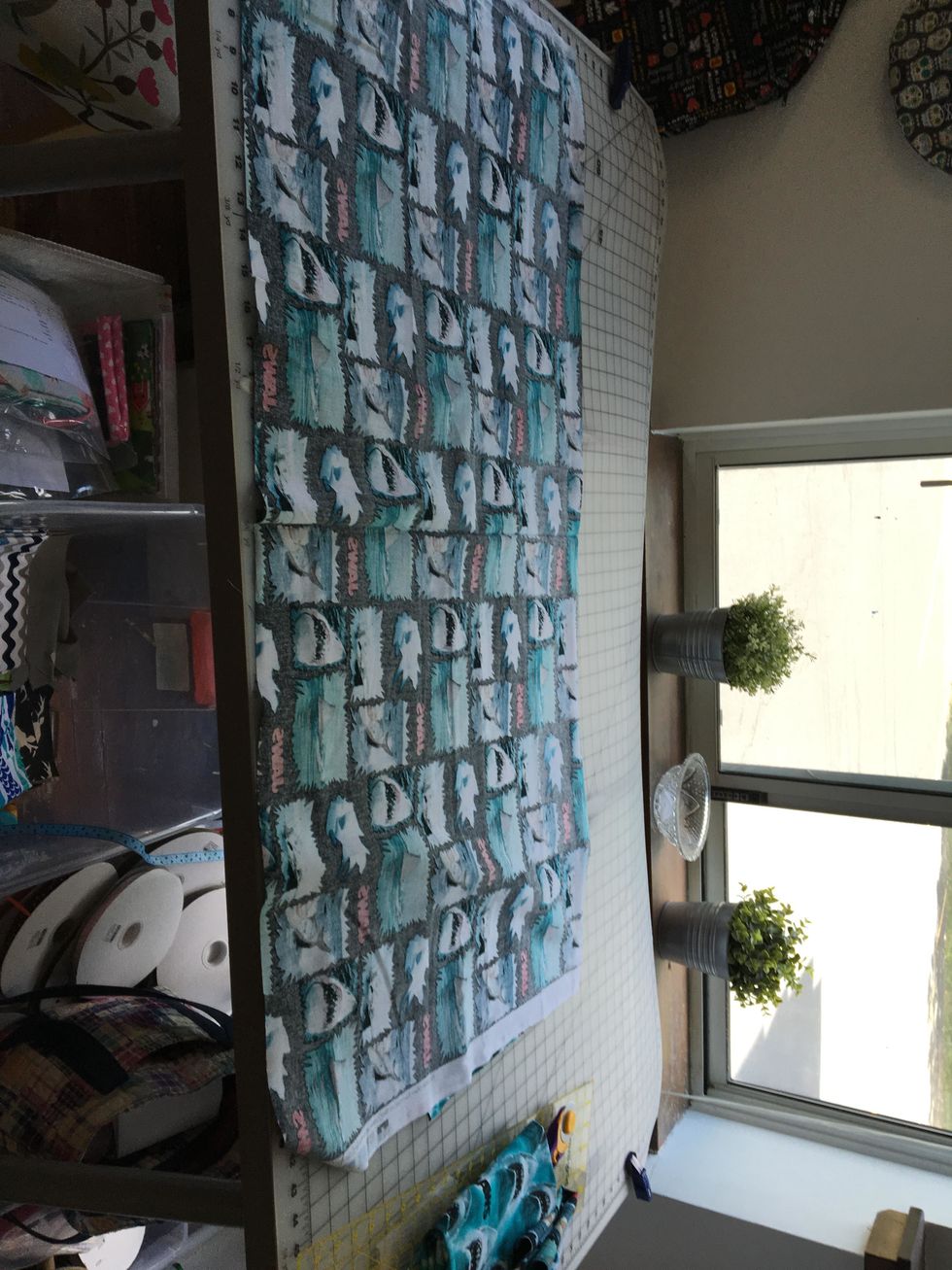 Lay your main body fabric right sides together with the band fabric, matching the top edges. Don't worry about the sides matching up.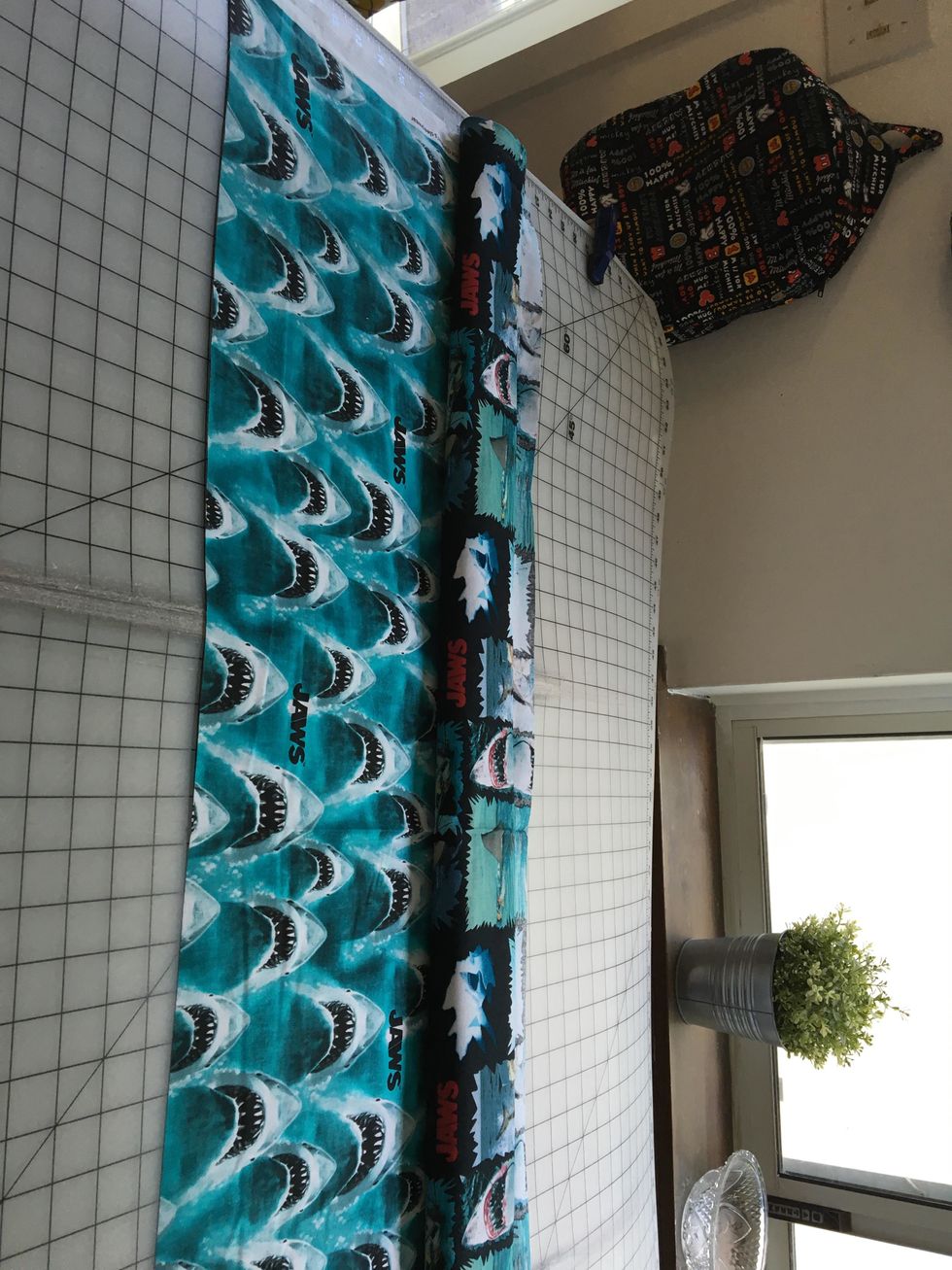 Roll up the bottom edge of the main body fabric, keeping the top edges matched together.
Bring the other edge of the band fabric to the top. Pin all 3 layers together, Think burrito... :)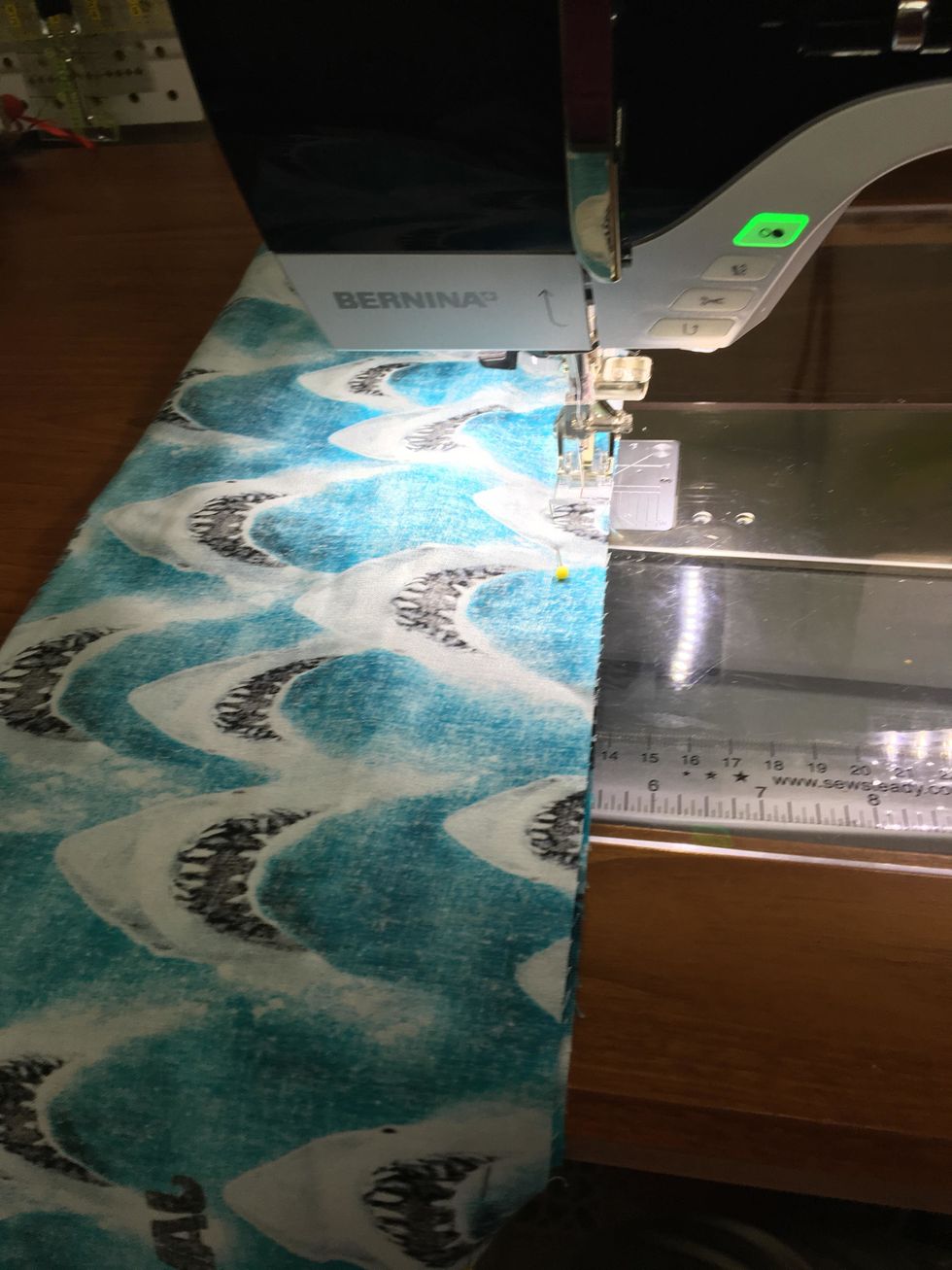 Take it to the sewing machine, sew the long pinned edge together, 3/8 inch seam allowance will work fine. You want to make sure you catch the body fabric in the seam.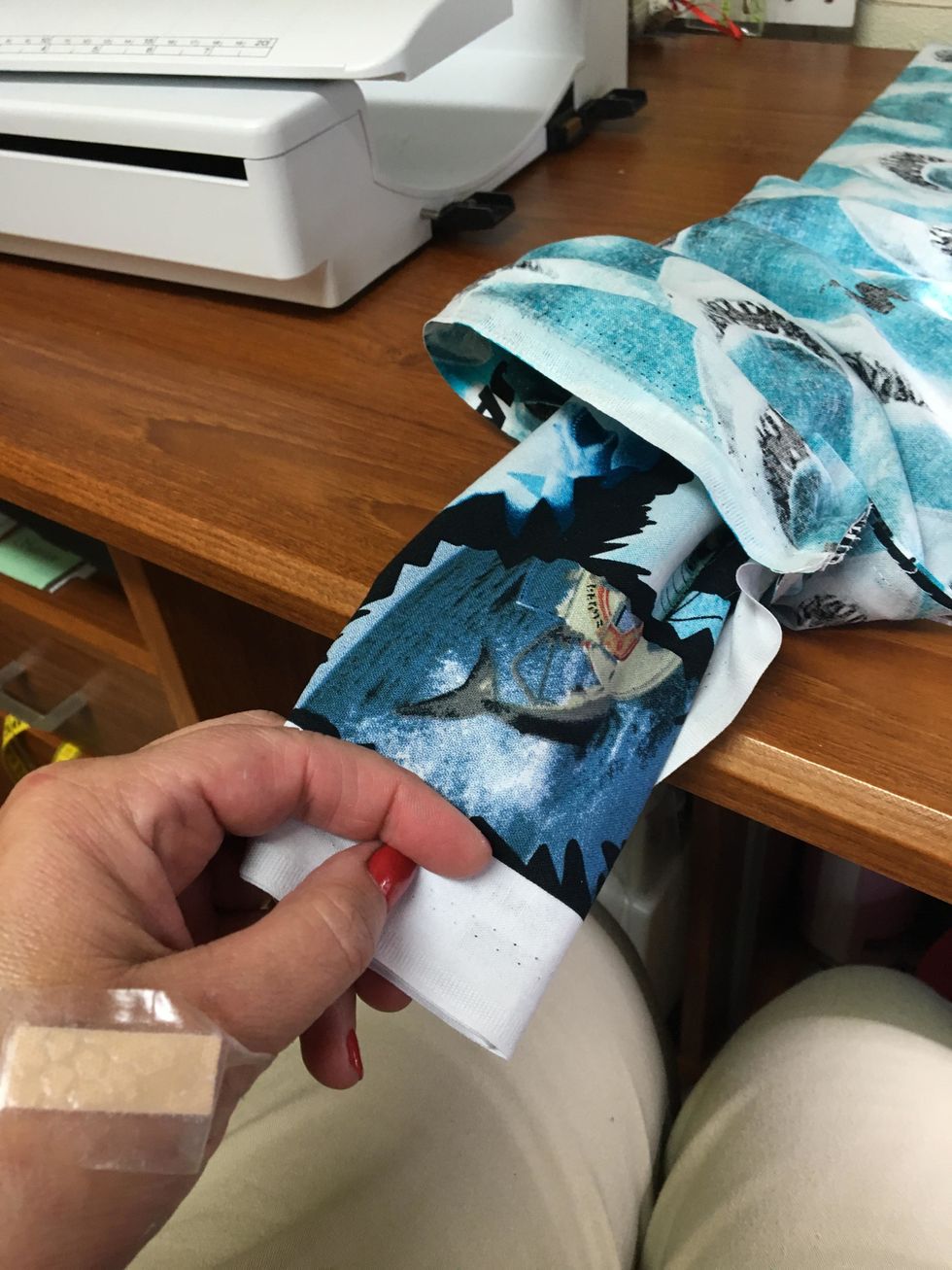 Reach in and pull out the body fabric.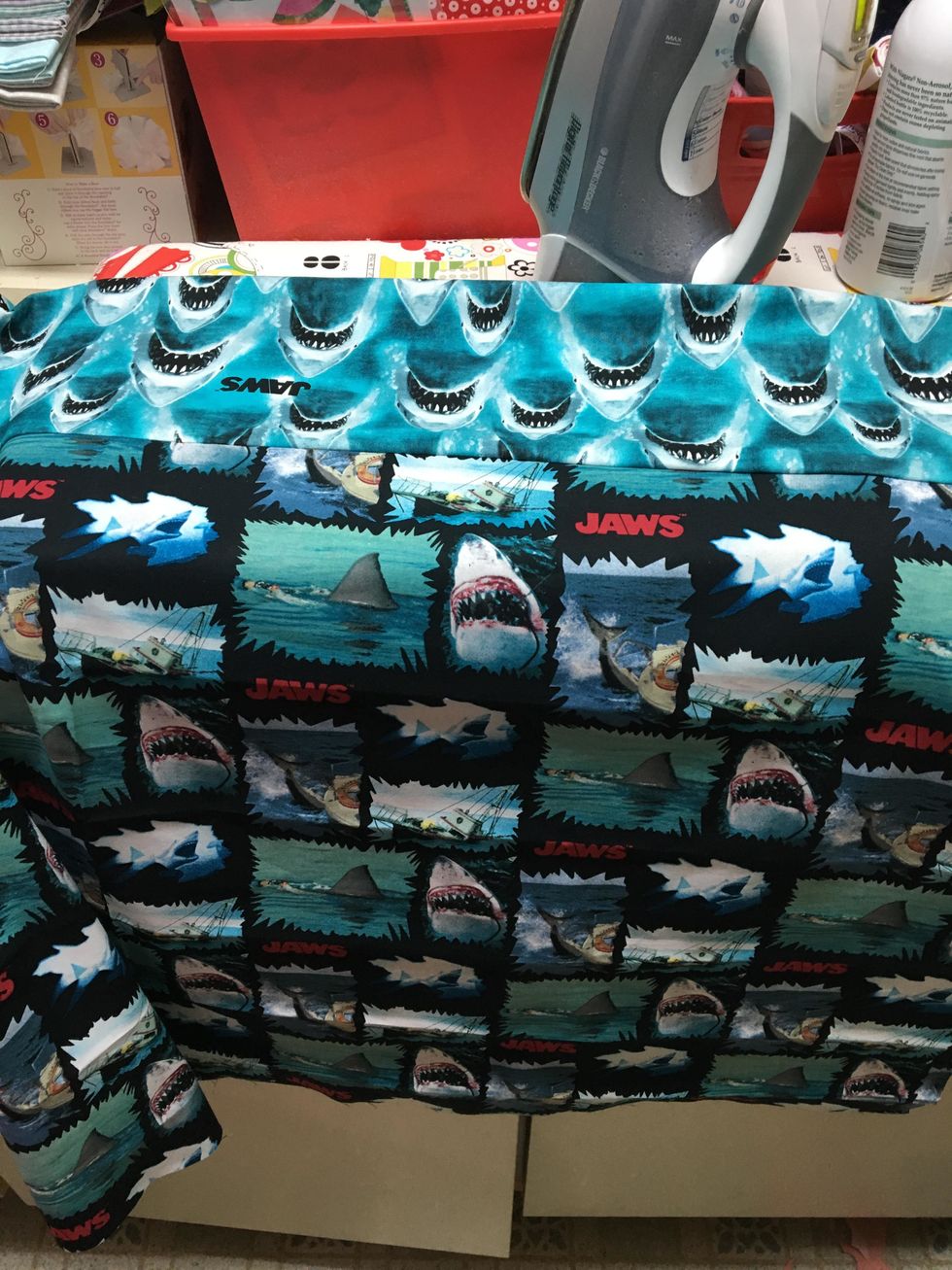 Take it to the ironing board, Your seam is hidden inside. Press it flat, making sure there are no pleats in the seam.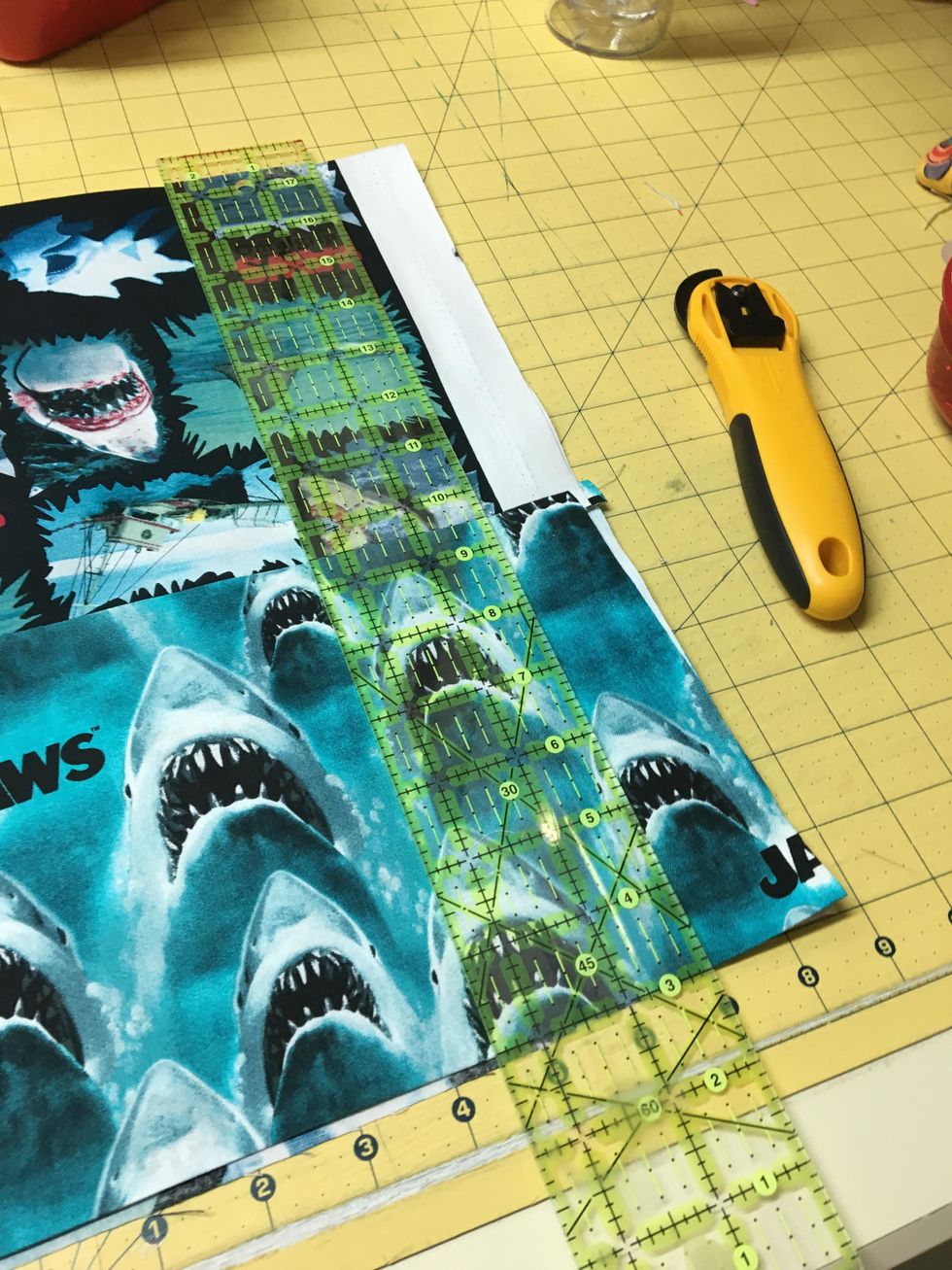 Take it to the cutting table, straighten both sides, cutting off the selvedges, I folded it just to make it easier to cut. Do the same for the bottom edge.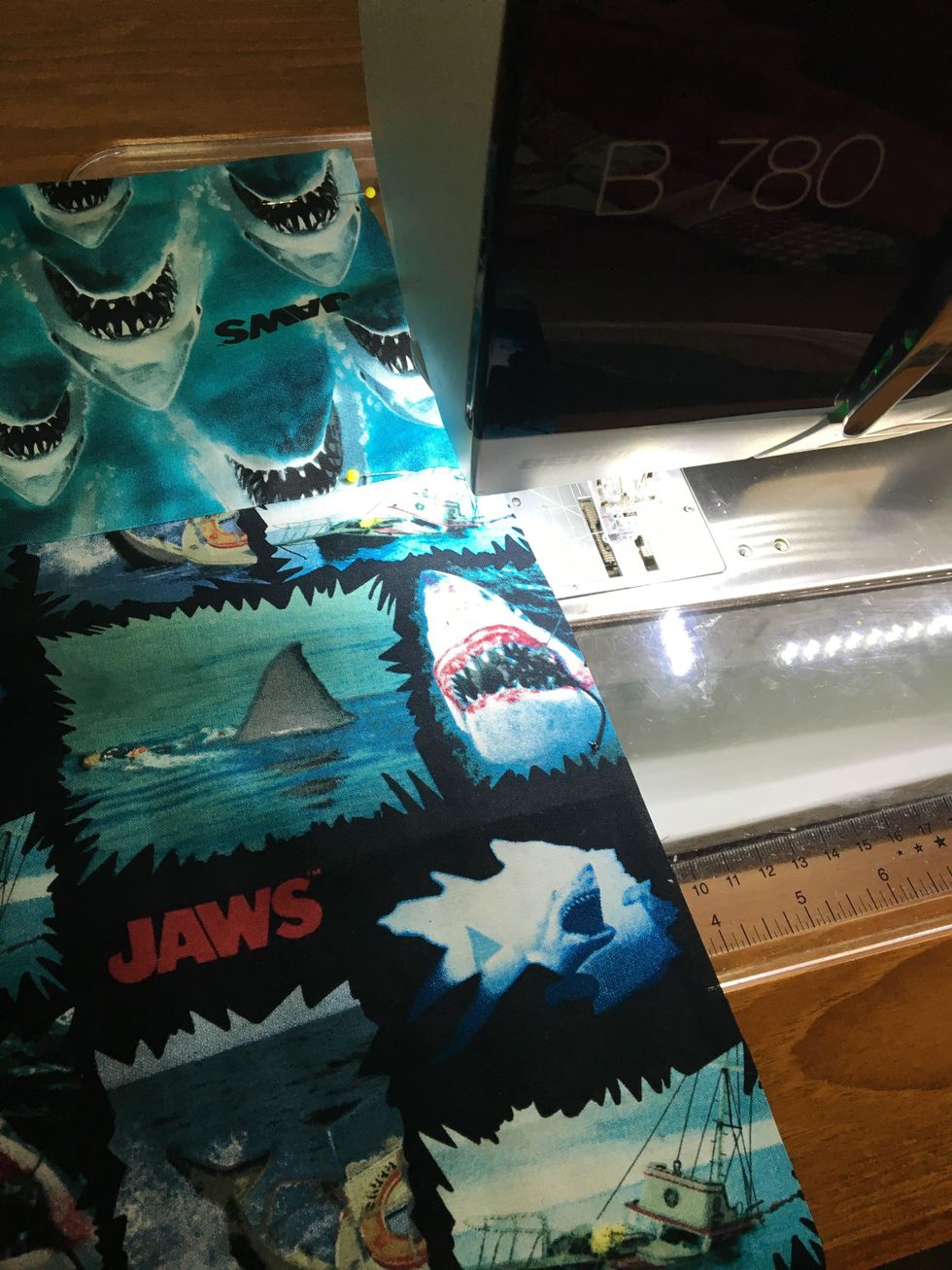 Fold it in half WRONG sides together... (remember, you are going to hide the raw edges... stick with me here) Sew one down one side and across the bottom, 1/4 inch seam.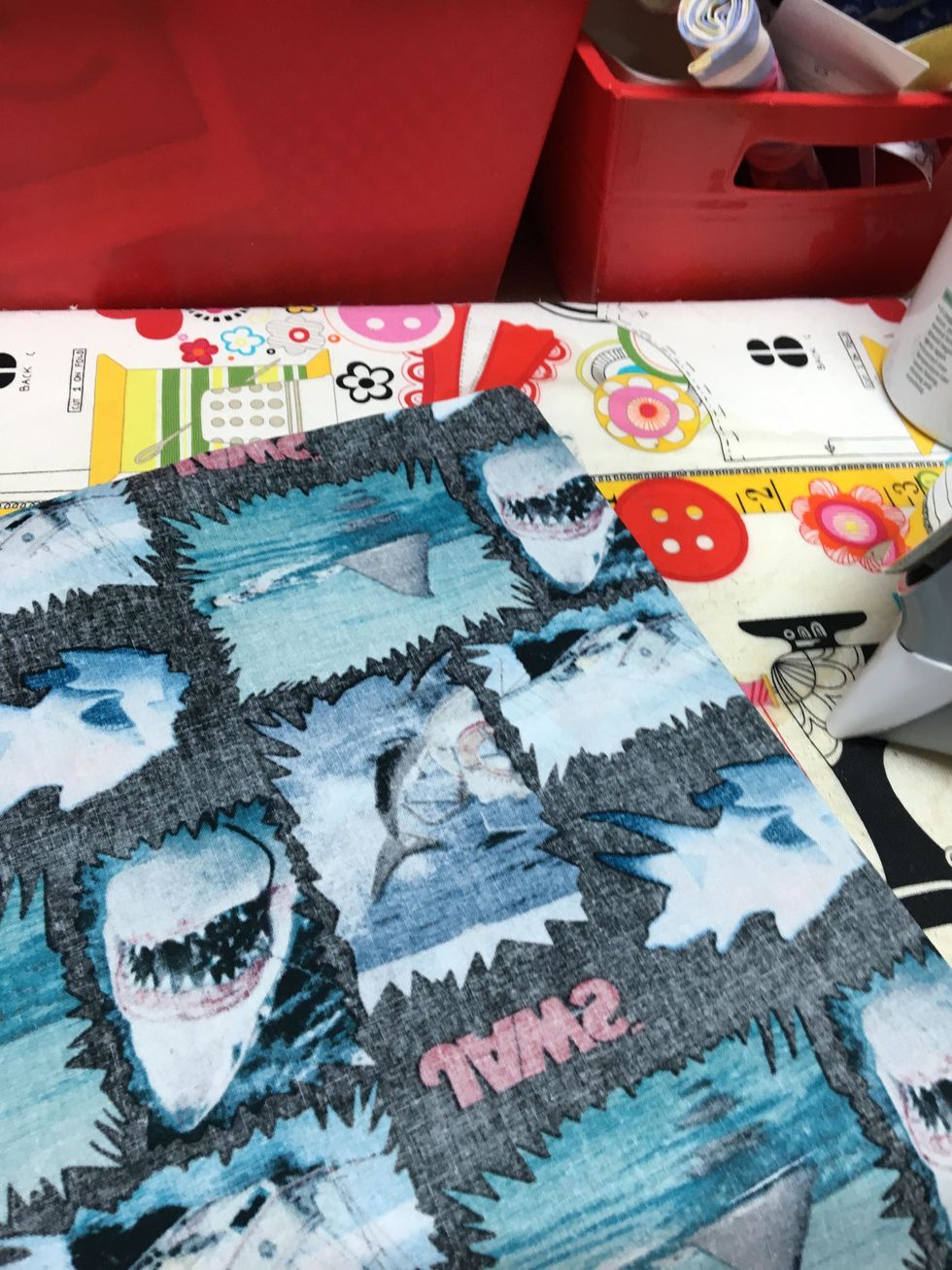 Turn it inside out. Now your right sides are together. Press your seams you just sewed. You can't see them, they are on the inside.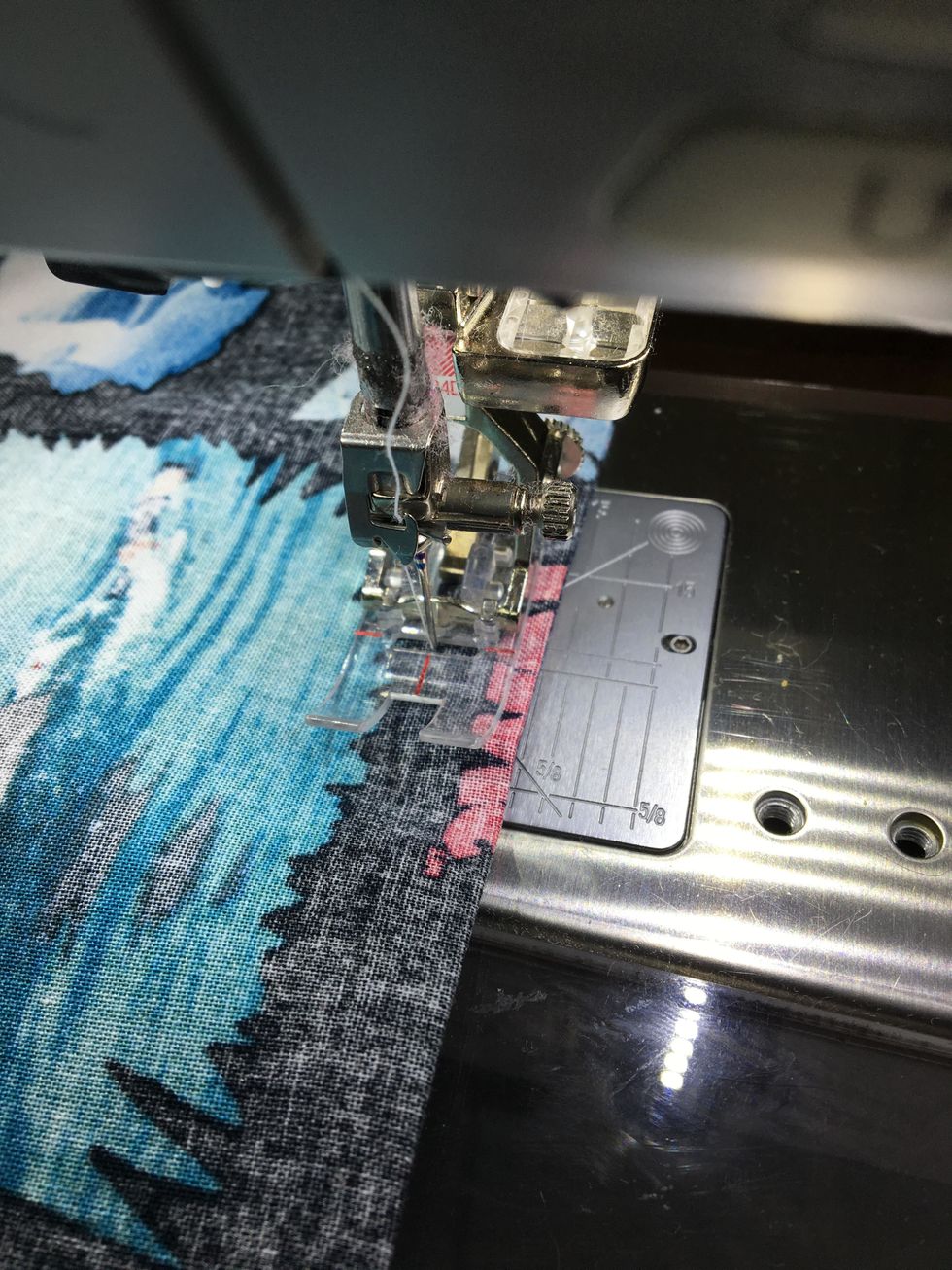 Go back to the sewing machine, sew a 1/2 inch seam down the side you sewed before, ( not the folded side) and across the bottom. You are catching the 1/4 seam you sewed inside of this seam....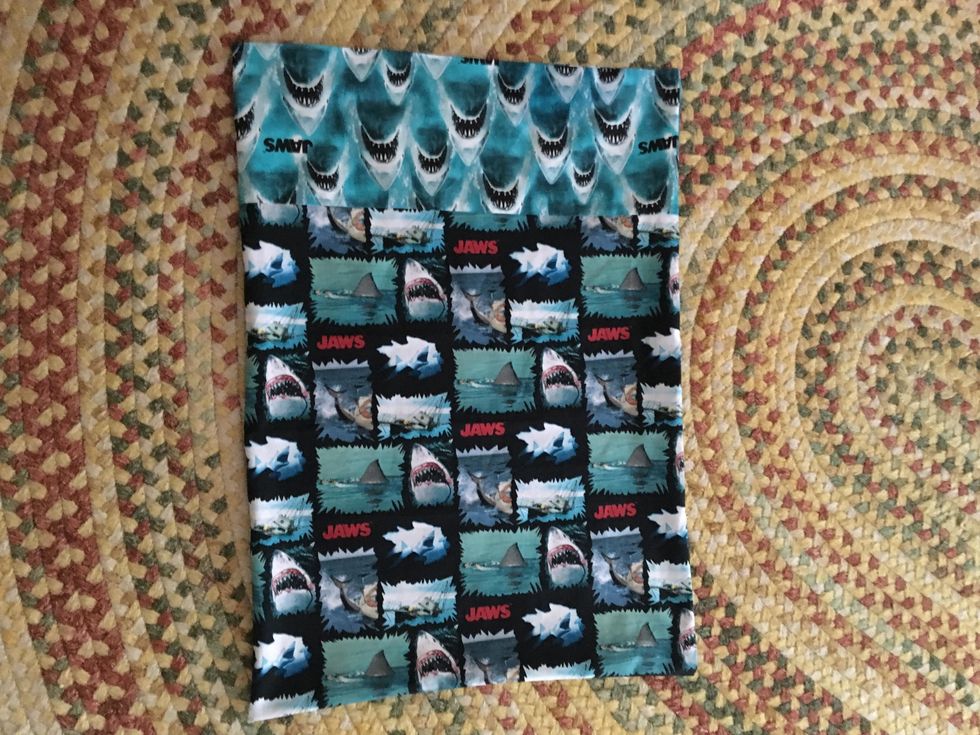 Turn it inside out... and you are done. Press it again if you want. Fast, easy and fancy too! You wont be able to make just one!
You will need 2 fabrics. A band fabric and a body
If you get a yard of each fabric, you can make 2
Sewing machine,
pins, rotary cutter and mat
thread