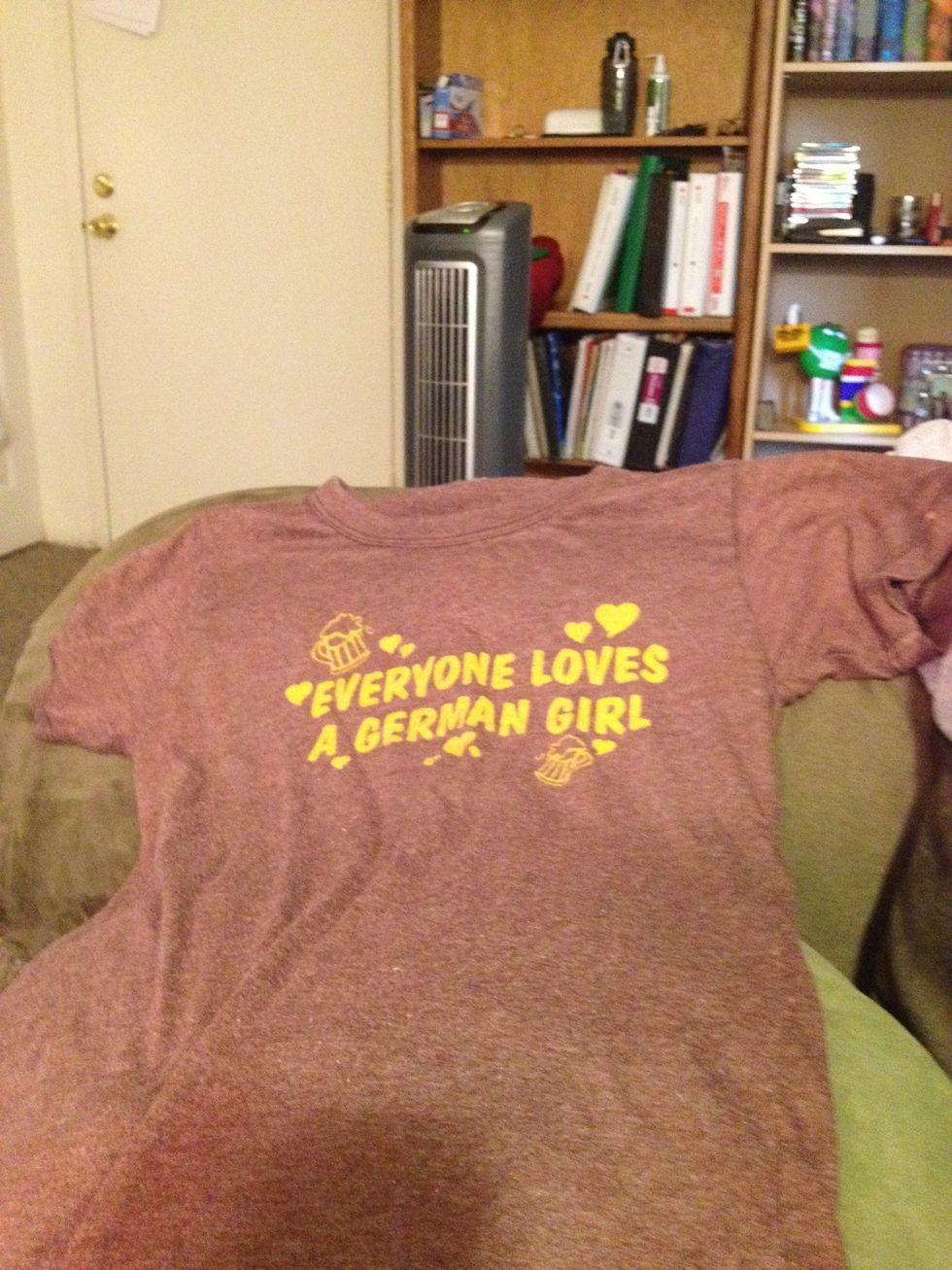 This was the shirt I used beforehand. I took off the sleeves.
Get a T-Shirt (wash first). You can keep the sleeves on if you want. If taking the sleeves off use a seam ripper for nice clean lines.
Turn the shirt inside out. Now sew the openings shut, leaving one open. Once the last hole is left turn the shirt back right side out.
Stuff your shirt to your desired fluffiness for your pillow and sew the last opening closed. Now your done.
Finished product.
1.0 T-Shirt
Pillow Stuffing
Sewing kit