How to make a pillow case easy
I needed couple of pillows for my garden bench, and I had the fabric , I just had to make a pillow case easy and with out a zipper because I find it difficult to sew in a zipper.
26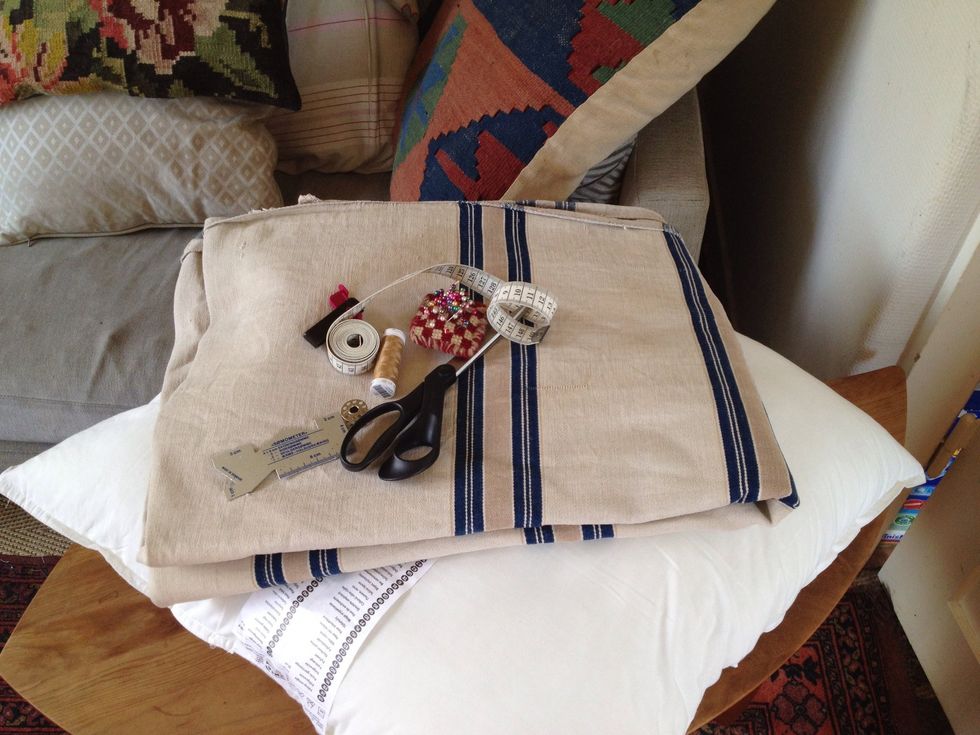 My fabric is from an old bench that stood in my childhood home. The bench was broken the fabric was stained but in good condition, so I decided to reuse it.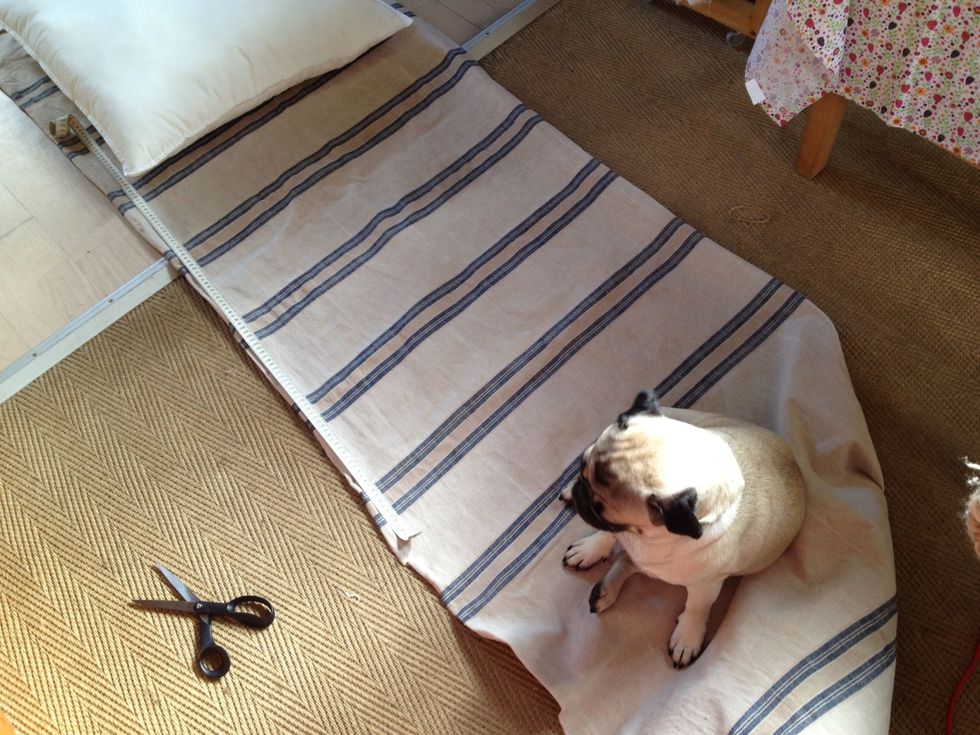 My pillow was 65 cm. /26" square. I cut 1 length of fabric 155 cm. /61" long and 67 cm./ 26.4" wide. As you can see I got help with the math.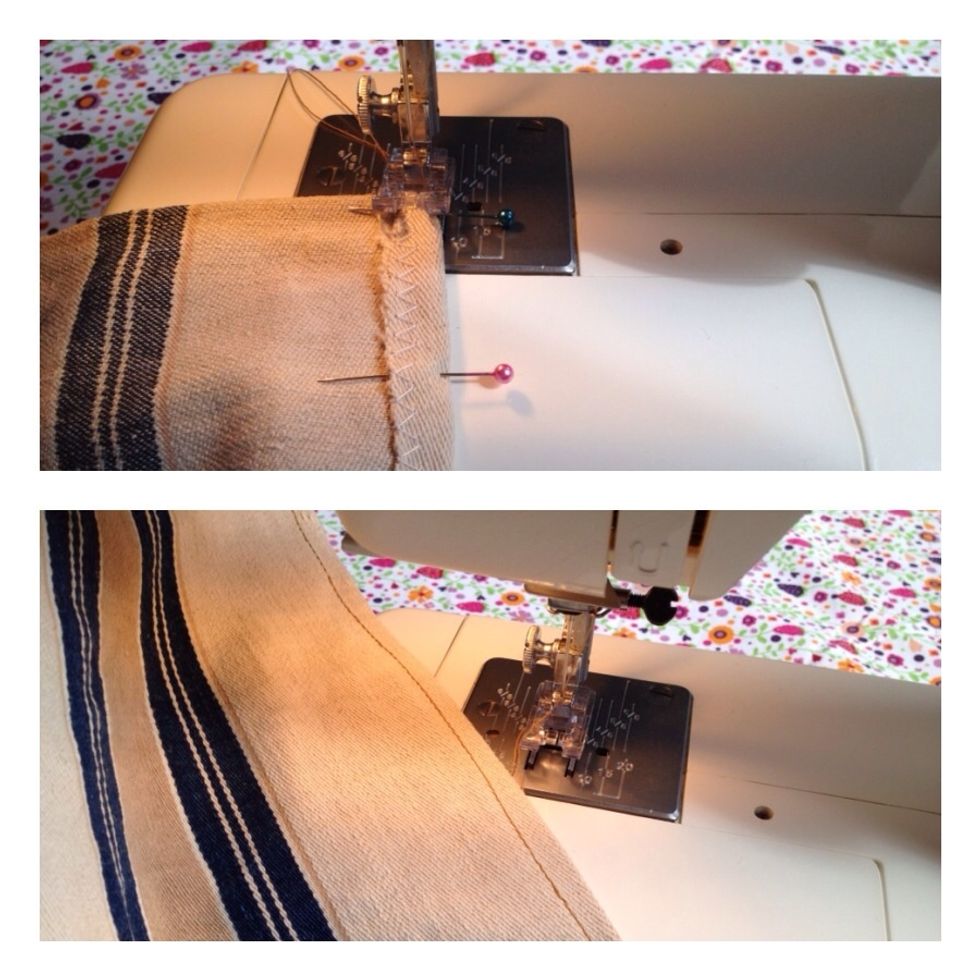 Overlock all sides of the fabric to prevent fraying. I made a 2.5 cm./1" hem at one end of the fabric. Bottom picture shows the hem that will be visible once my pillow case is finished.
Just need some one to bring me a cup of coffee.
Fabric
2.0 Pillows
Sewing machine
Scissors
Measuring tape
Pins
Thread