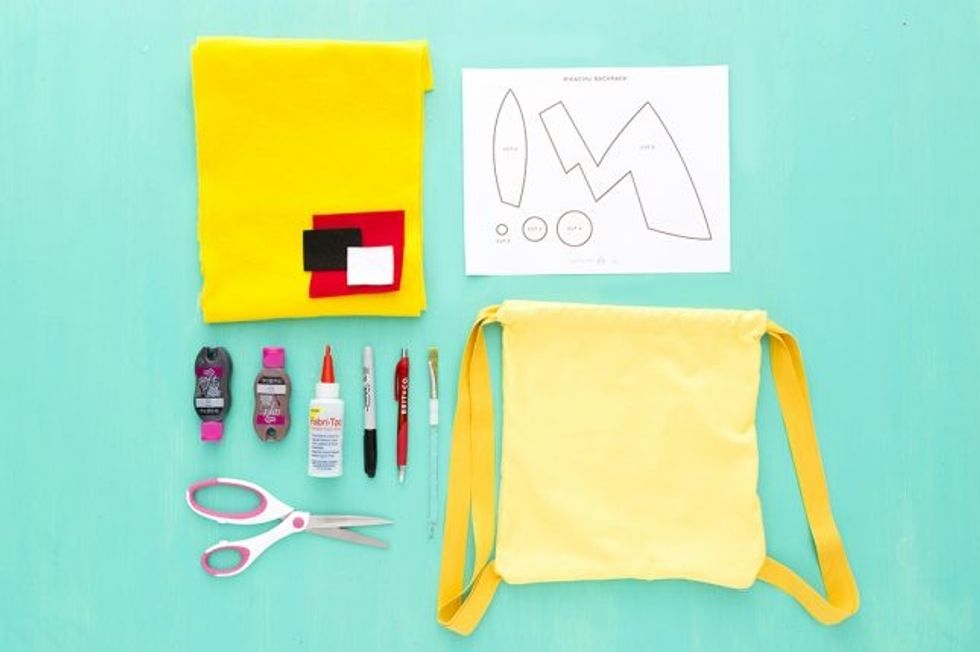 Gather your supplies.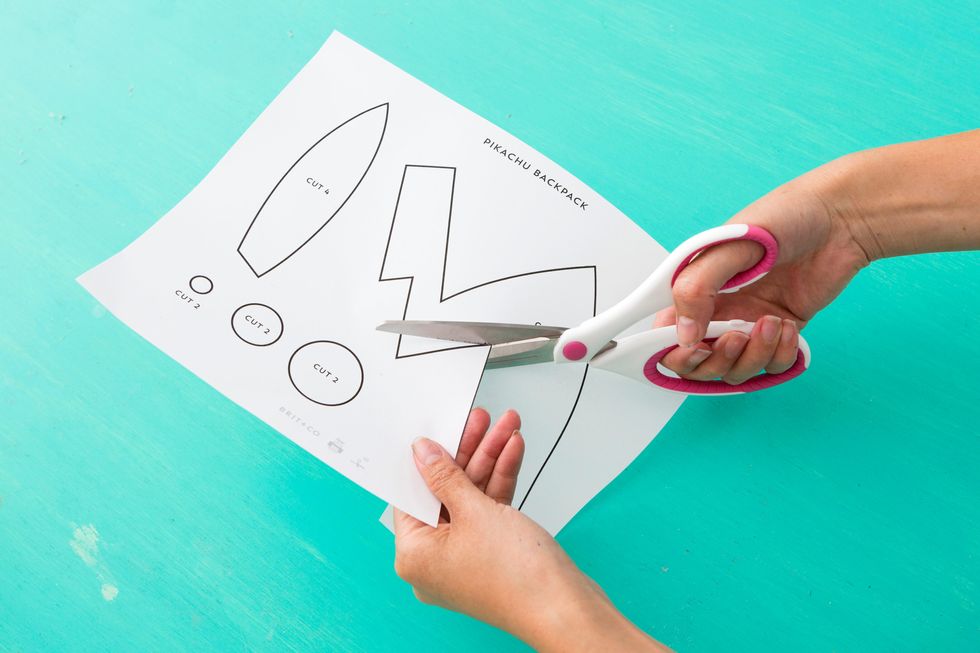 Cut out the shapes from the Pikachu backpack printable. Don't have one? Get it here: http://static.brit.co.s3.amazonaws.com/wp-content/uploads/2016/07/pikachu-backpack-printable.pdf
Trace the shapes on your felt.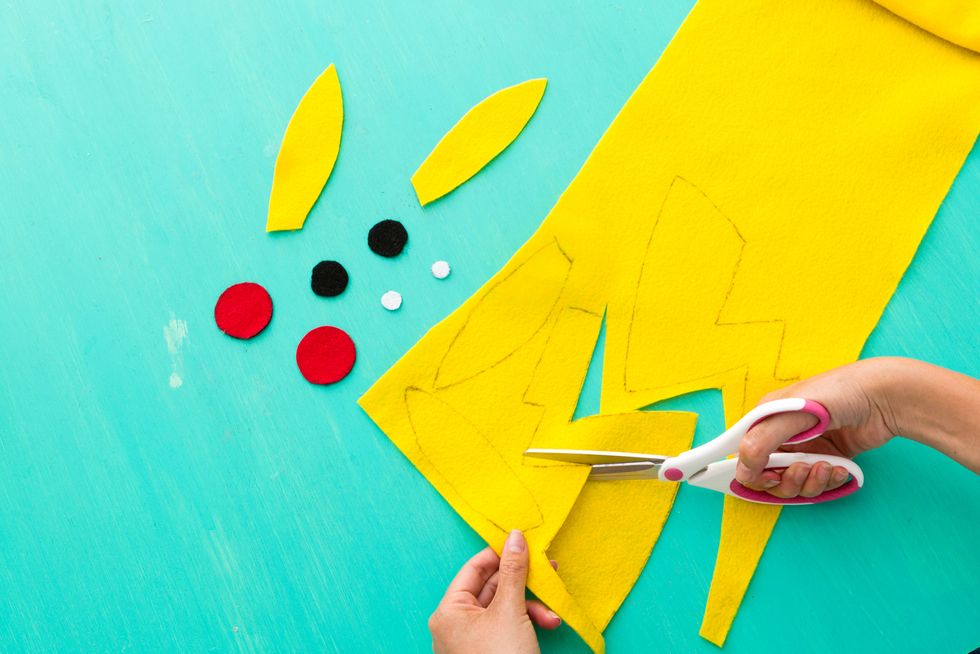 Cut out four ear shapes, two cheek shapes, two tail shapes, 2 eye shapes + 2 smaller eye shapes.
Outline the cheeks (the red circles) with permanent marker.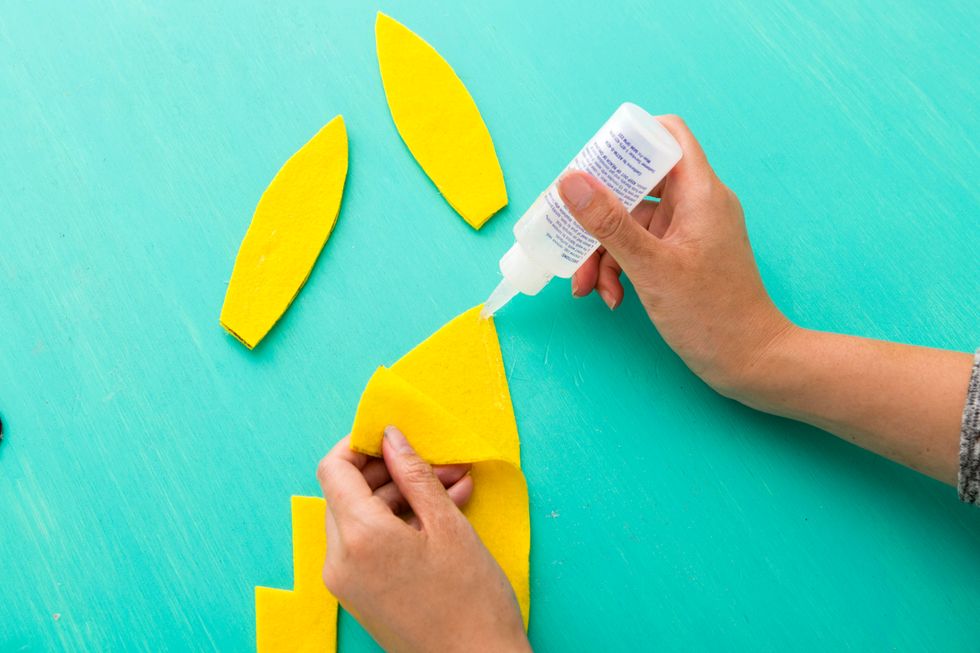 Glue together two pairs of ears and then the two tail shapes.
Using your black fabric paint, paint the tips of the ears. Then paint the bottom of the tail with your brown paint.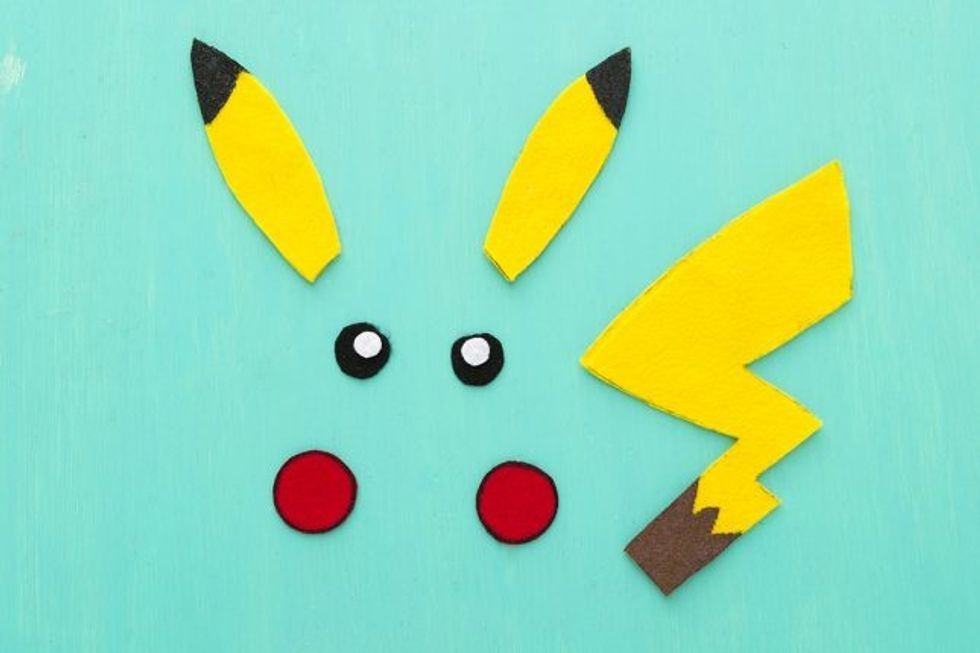 You're so close!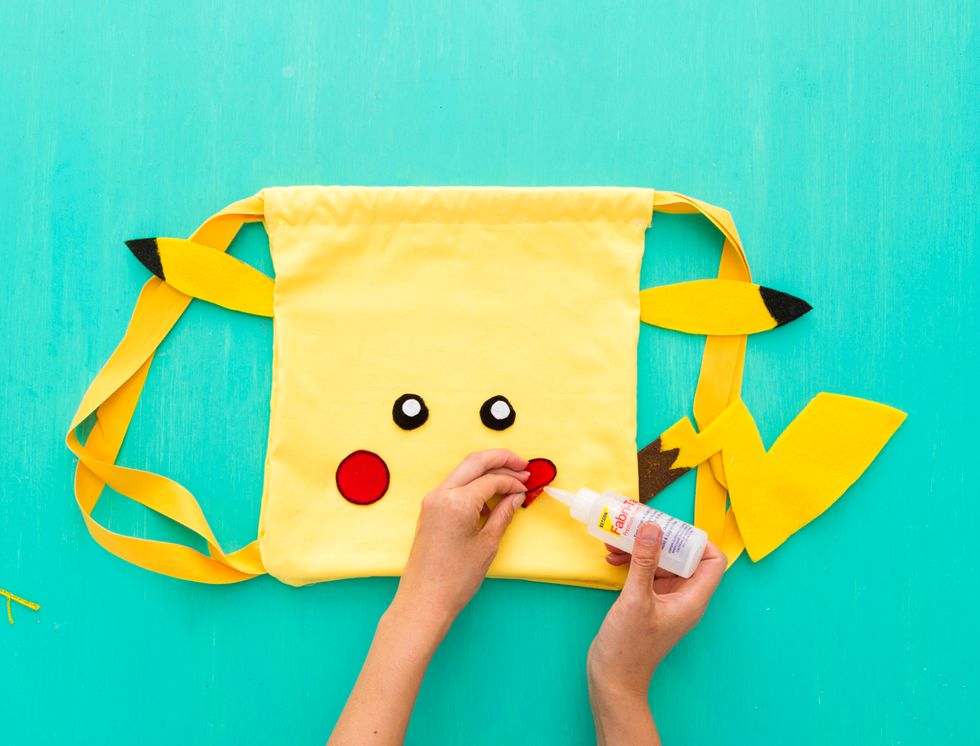 Now it's time to assemble. Attach the ears and tail to the backpack with your fabric glue. Then, glue the eyes and cheeks to the front of the backpack.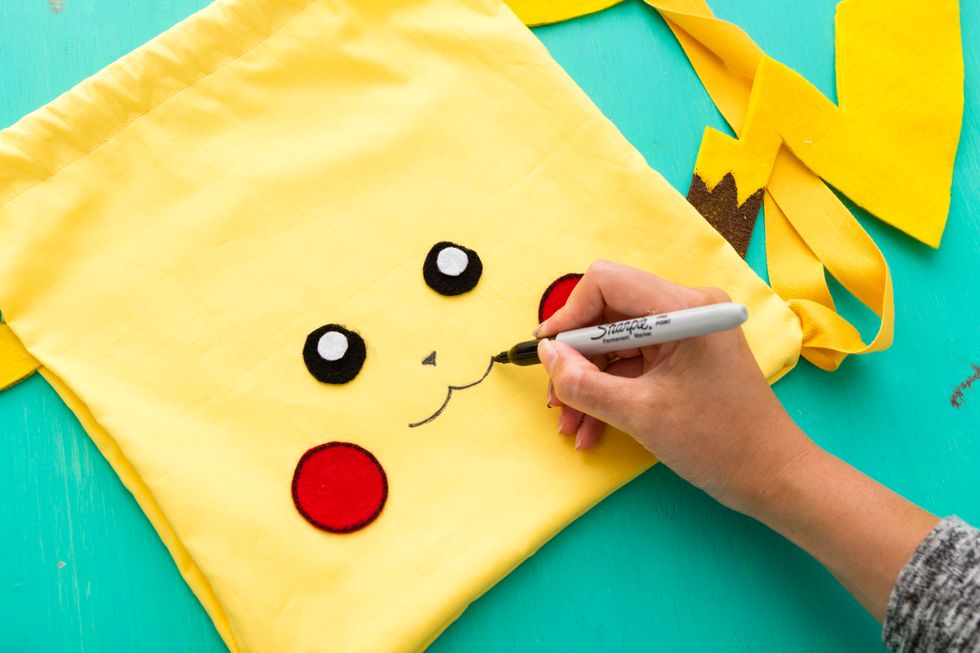 Draw on Pikachu's nose and mouth. Done!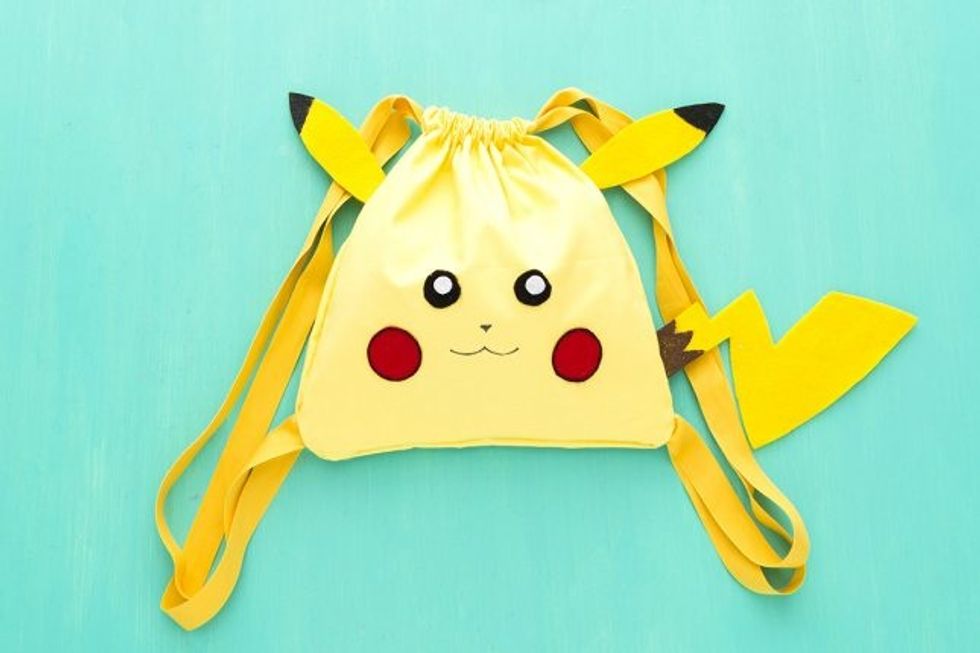 Now you're ready to catch 'em all!
Find more Pokémon-inspired DIYs here: https://www.brit.co/pokemon-go-diy-pikachu-backpack-pokeball-donuts-tutorial/
Pikachu backpack printable
yellow, red, black + white felt
scissors
black permanent maker
pen
brown + black fabric paint
yellow backpack
B+C
We are the team behind B+C Guides. Feel free to message us if you have any questions or see something that could be improved!