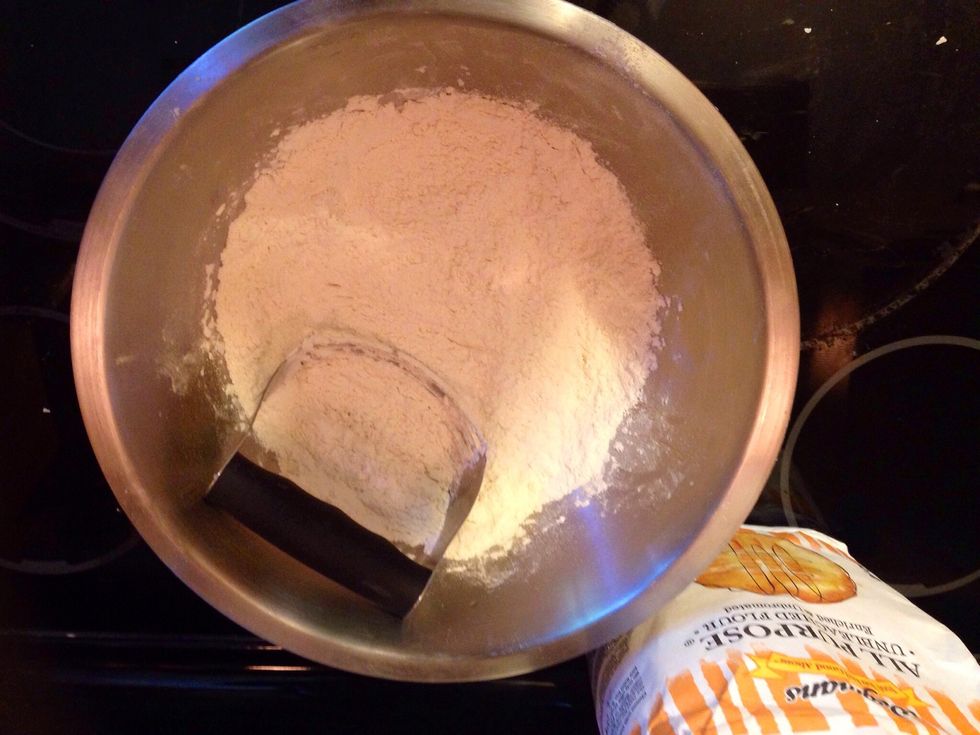 In a bowl, combine flour and salt. Sift it together well with a fork or a pastry blender.
Now it's time to cut in your cold lard but first, you need to get your pie crust making secret weapon.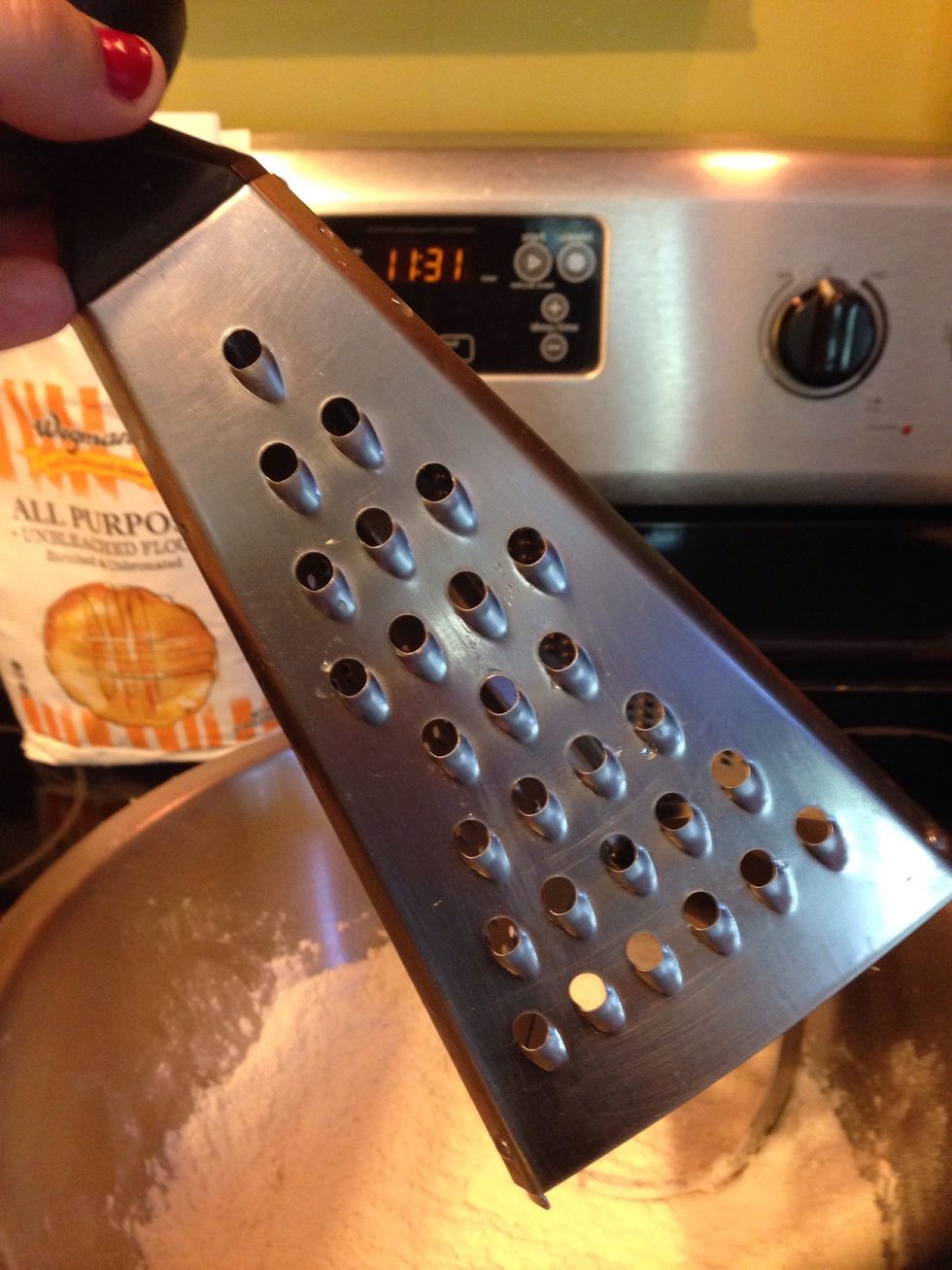 Whether you're using lard or butter, most recipes have you cut it in cold. Using a cheese shredder cuts down on mess, makes the process quick and your lard pieces uniform so you get equal distribution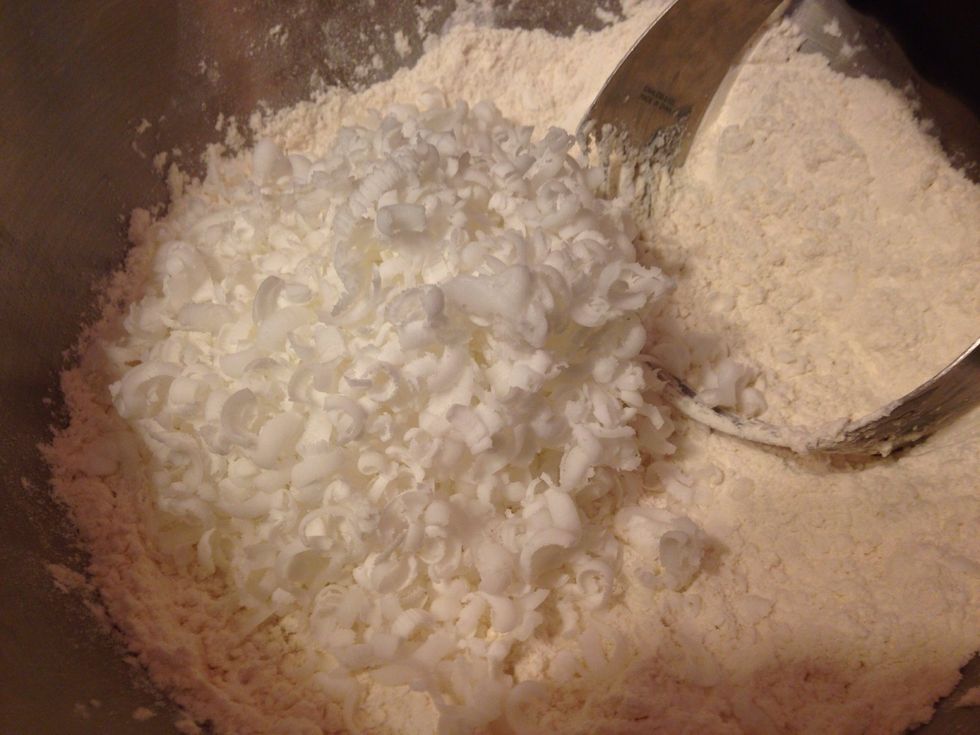 Look at those perfect slivers of lard waiting to be cut in and incorporated into the flour mixture.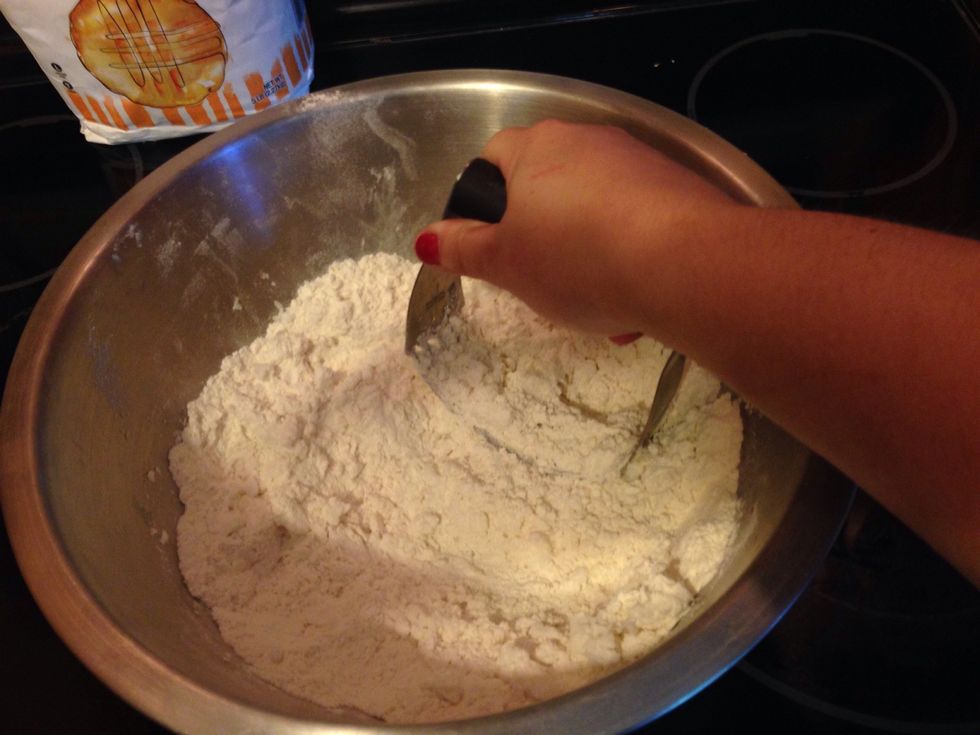 Cut in the lard with a fork or pastry blender until it looks like course meal. You are NOT trying to eliminate all the lumps.
Add your cold water a tablespoon at a time, until your pastry starts to hold together when pinched.
Did you notice the frostiness on my measuring cup? That's not a fancy filter effect. I like to put ice into my water and then stick it in the freezer until I'm ready to use it.
Take that beautiful dough, shape it into a ball, wrap it in cling wrap, and put it in the freezer to chill for 30 minutes.
On a lightly floured surface, roll dough to about an 1/8-in thickness. Transfer to a pie pie plate and full with your favorite pie filling.
1/2c All purpose flour
1/2c Lard
3-4 tablespoons cold water
Pinch of salt