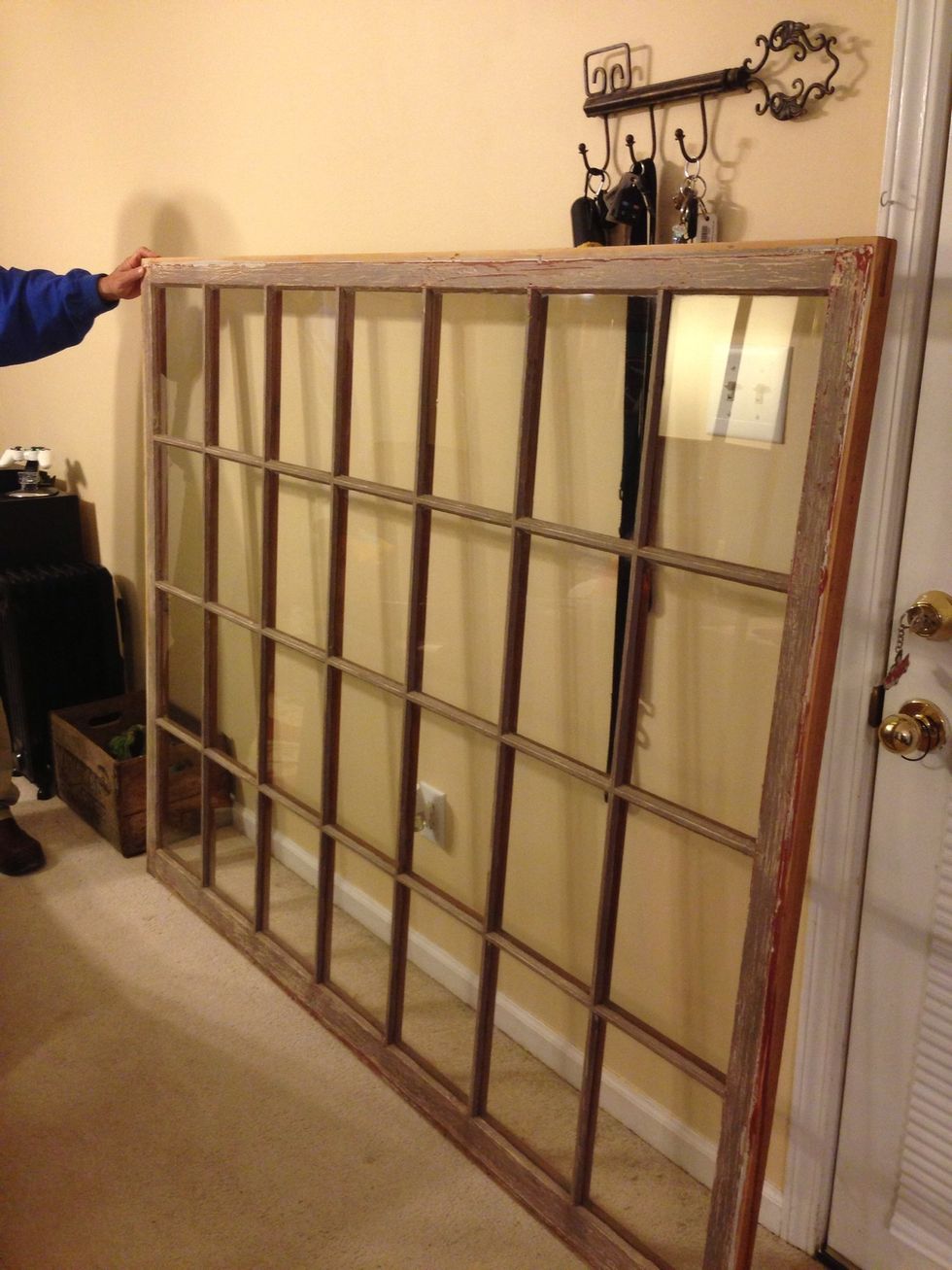 This was an old picture window we salvaged during a remodel. My daughter wanted to use it as a large picture frame.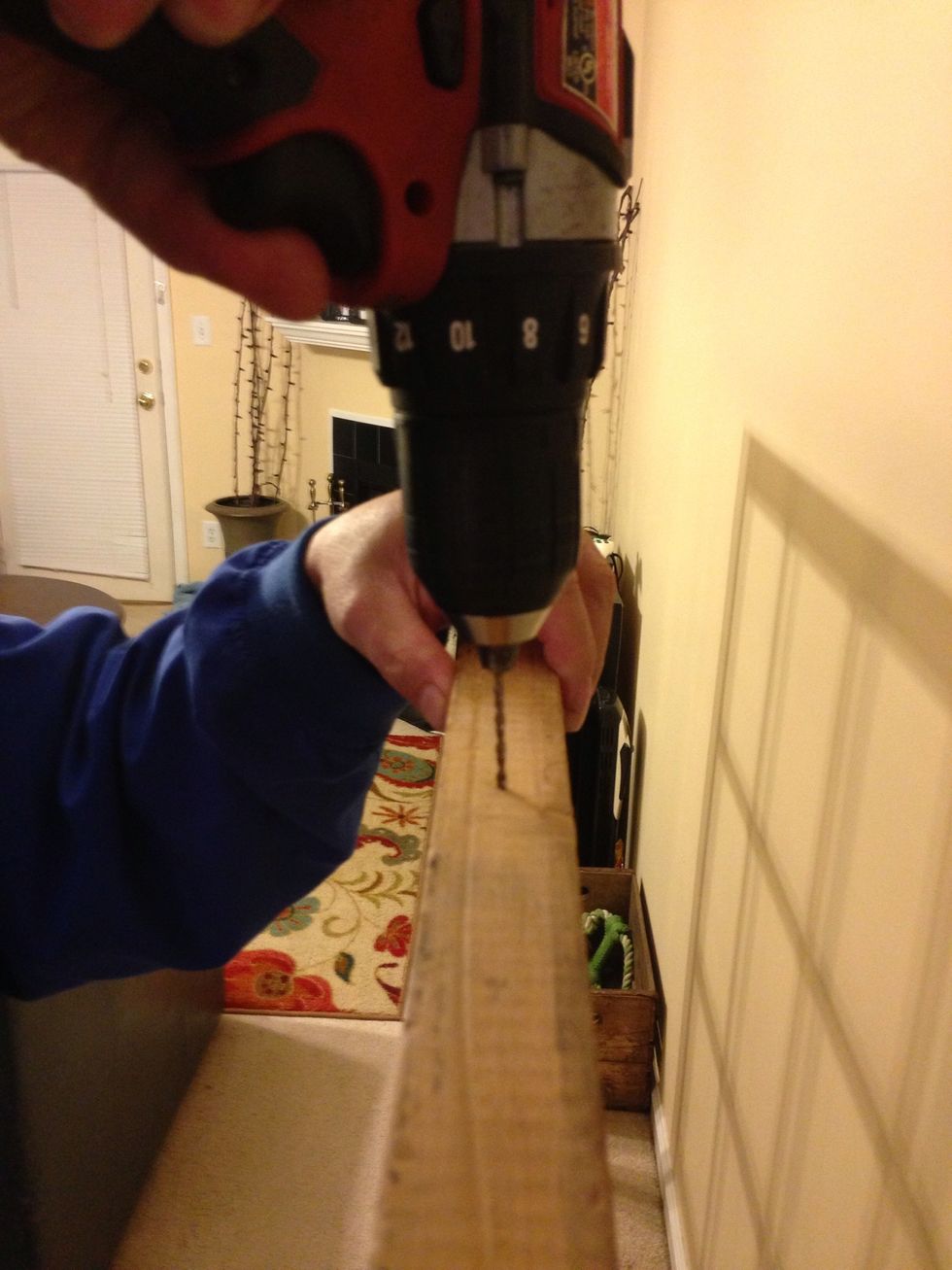 After determining placement, we drilled 2 pilot holes for the screw hooks.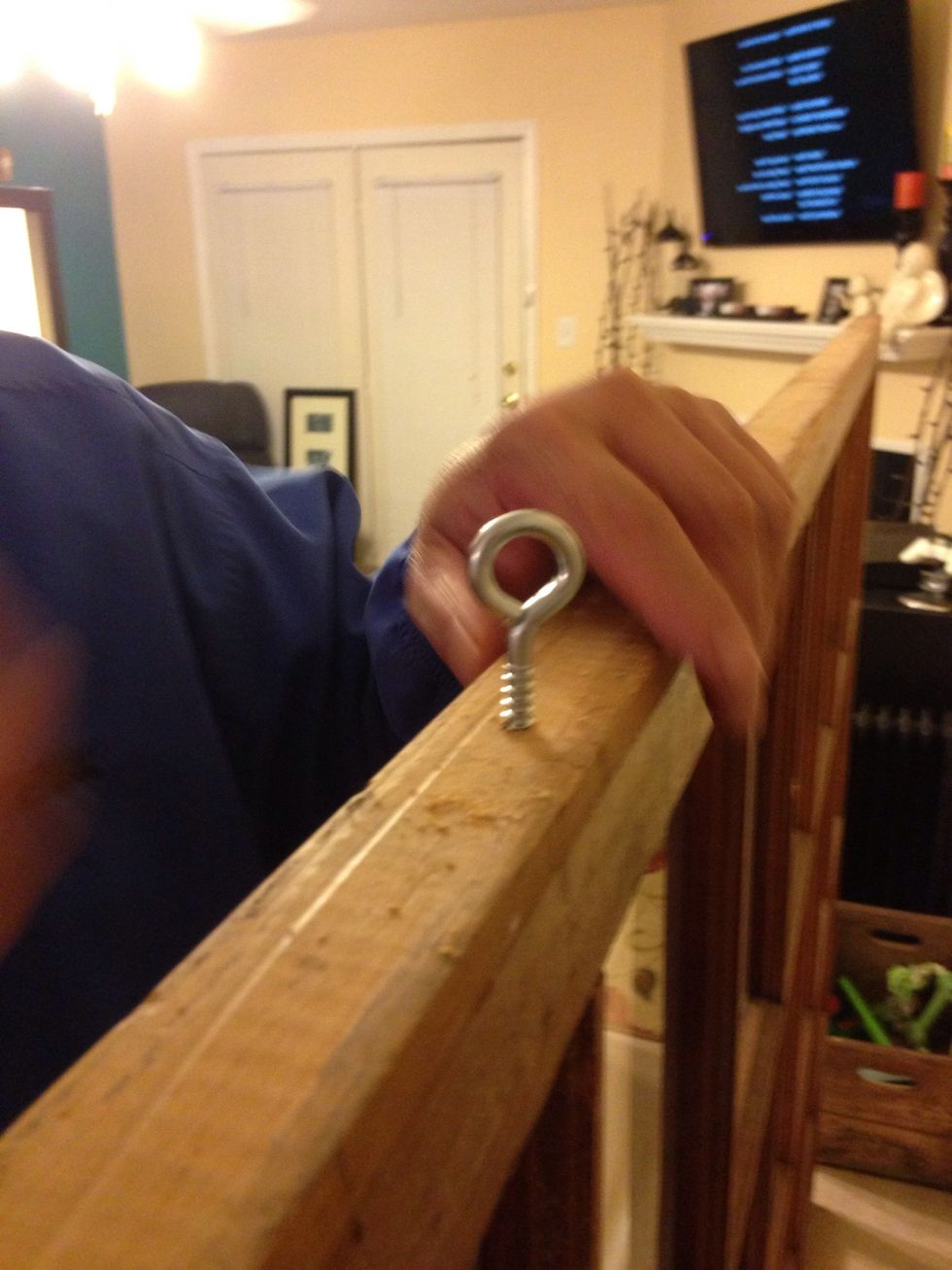 Then we screwed the screw hooks in ( make sure to screw them completely in). Also, be aware of weight capacity on all your hardware.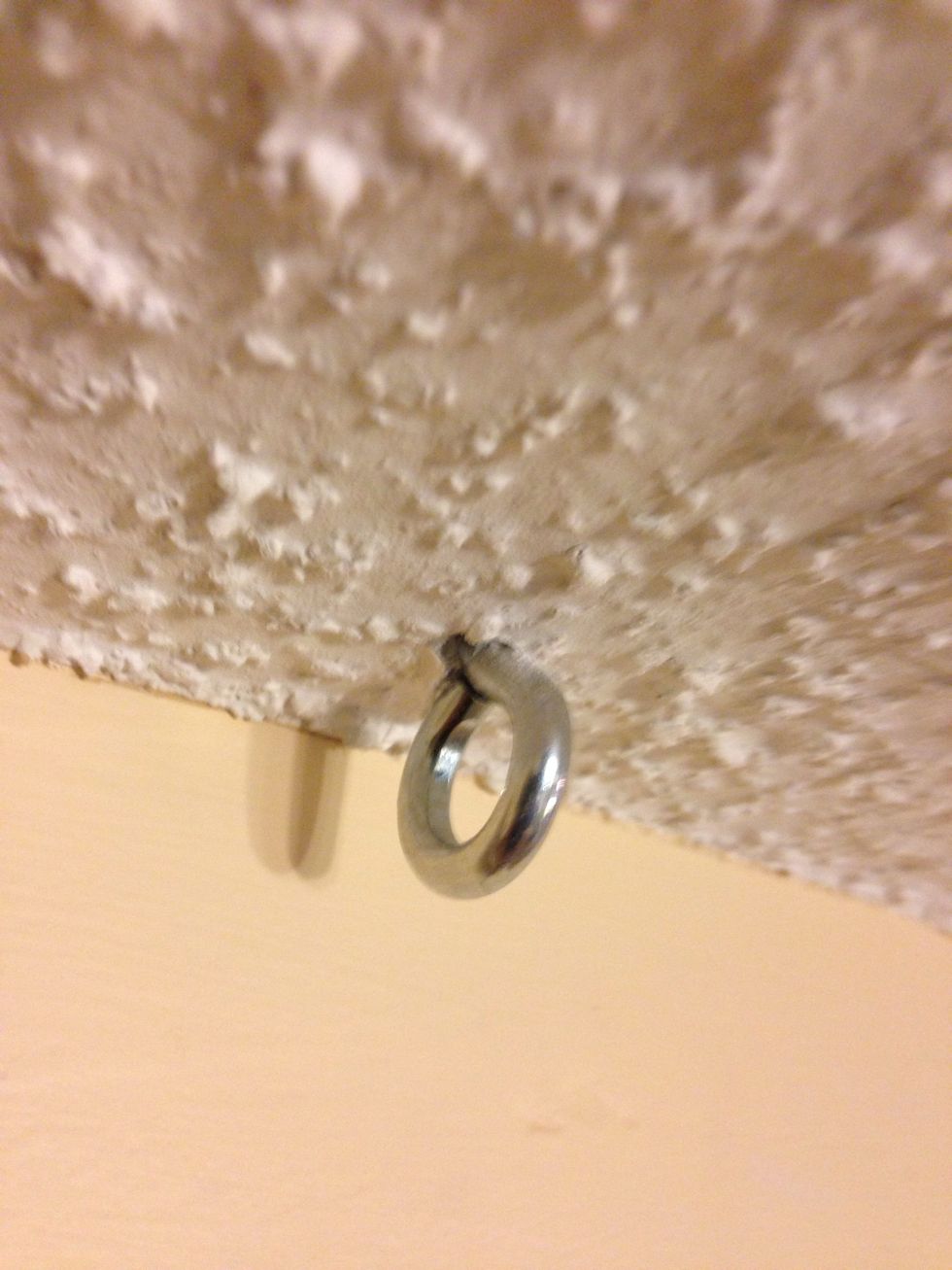 Next we put an eye screw in the ceiling. You MUST be sure to put the screw into a stud. You can use a stud finder or you can try a trick we used. Either way, if its not in a stud, it will fall.
I cut a coat hanger ( at a sharp angle) and put it in my drill just like you would a regular bit.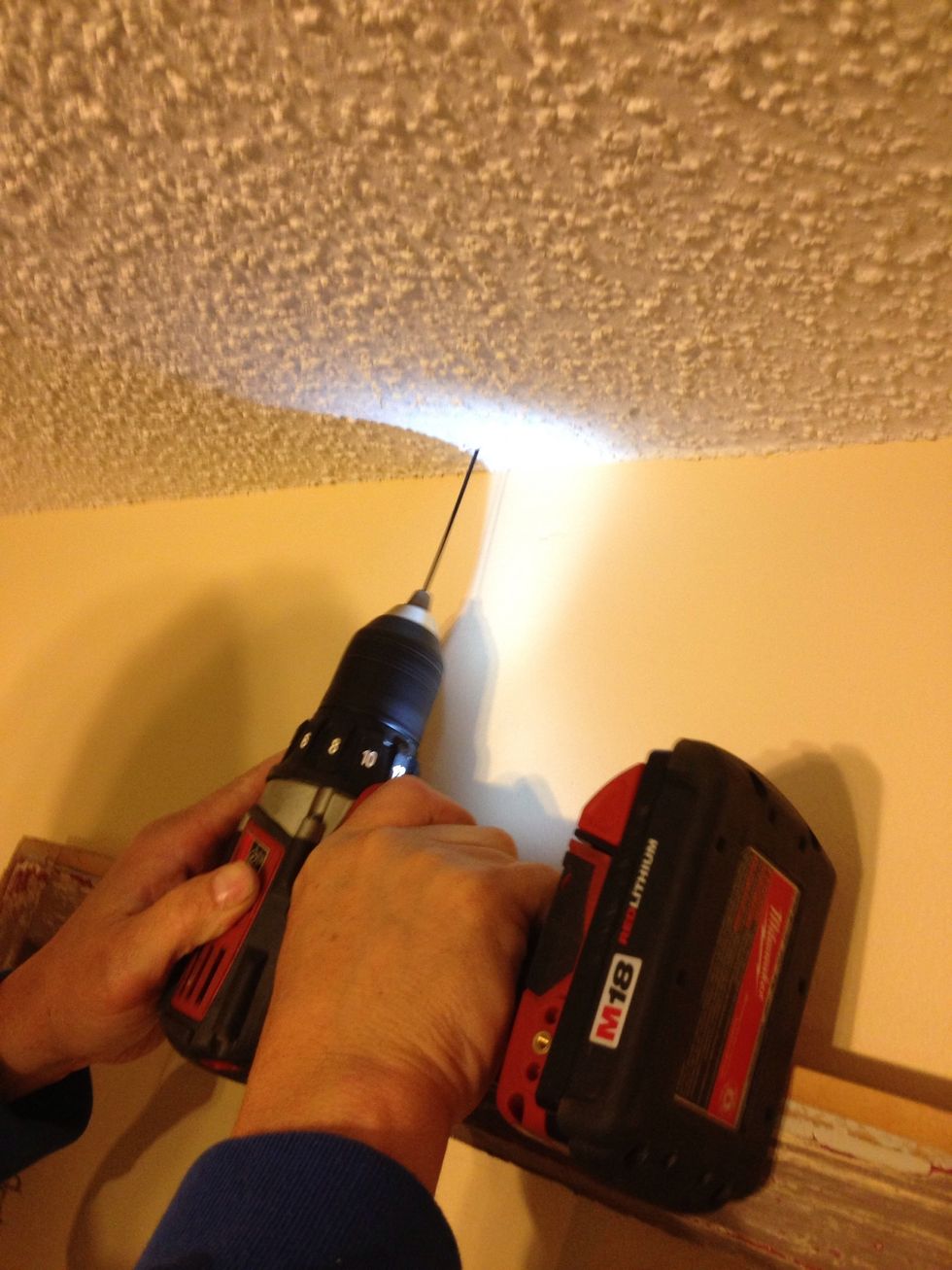 Then I drilled a small hole through the sheet rock near where I wanted the screw to go. This was only to have a marker in the attic so we could find a stud. We got lucky and hit one on the first try!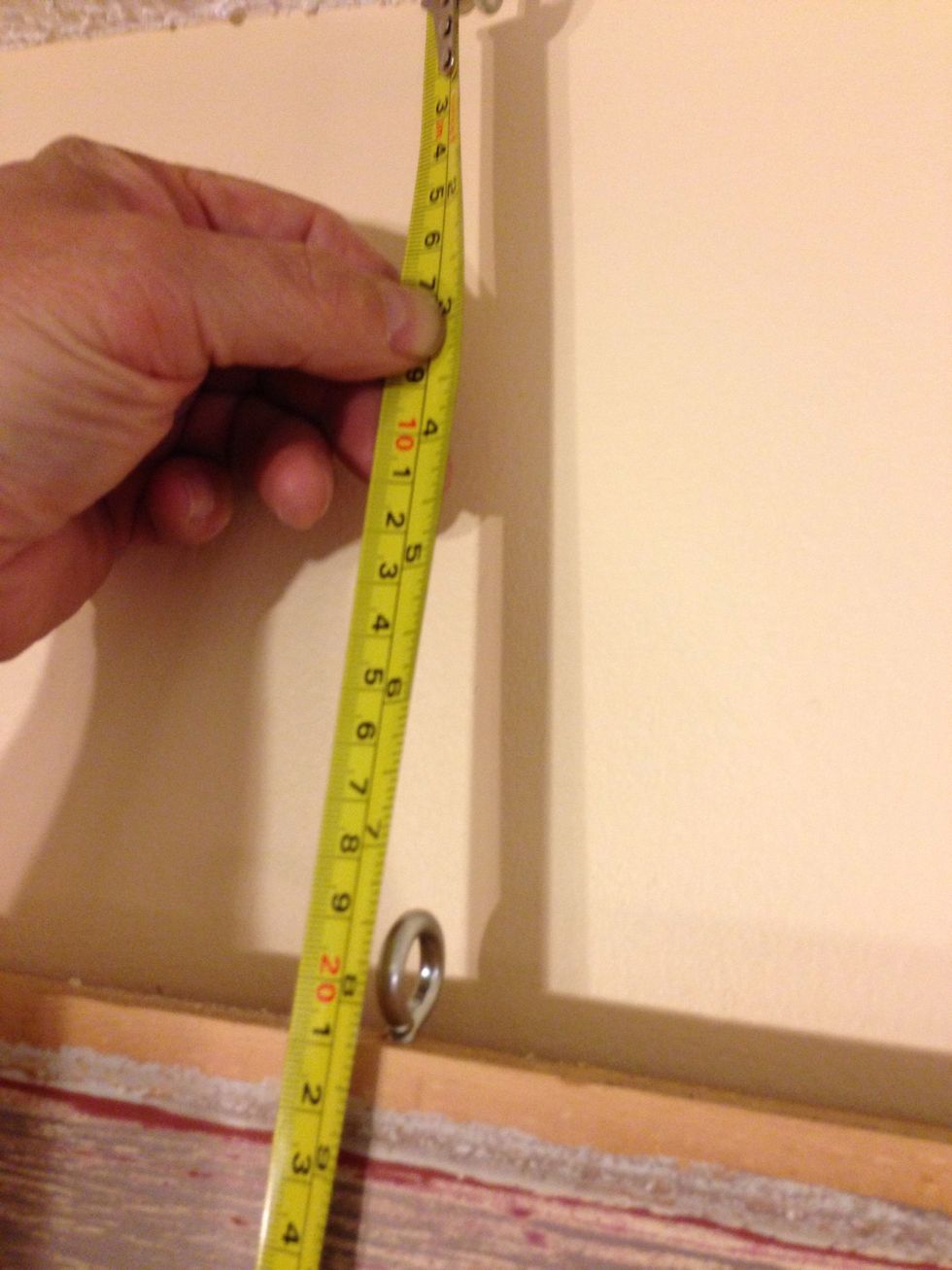 After installing the eye screws in the ceiling, I measured for my cable length. You don't have to use cable you can use chain if you like.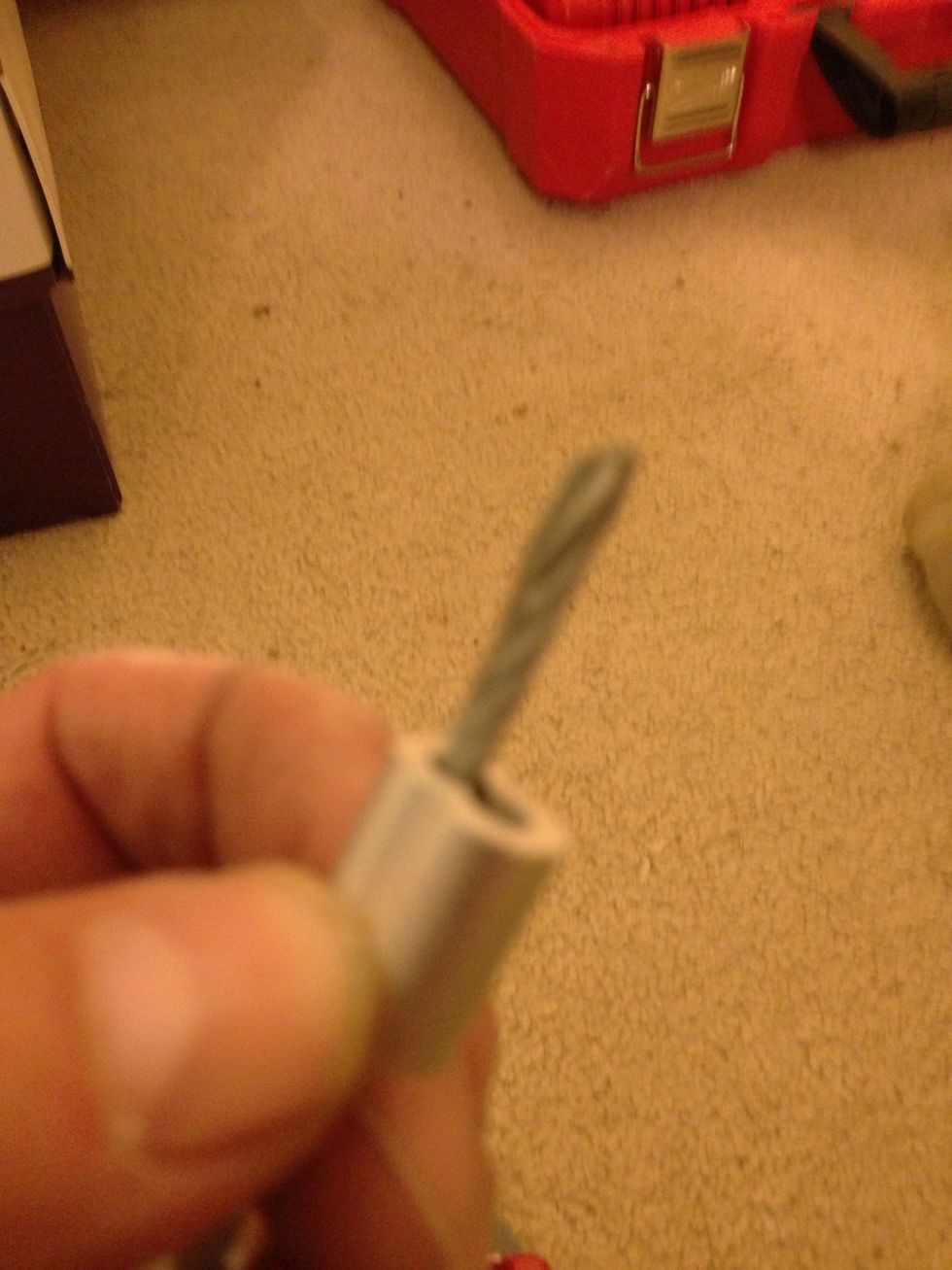 Run two sleeves onto one end of your cable. Loop the end back through the sleeve.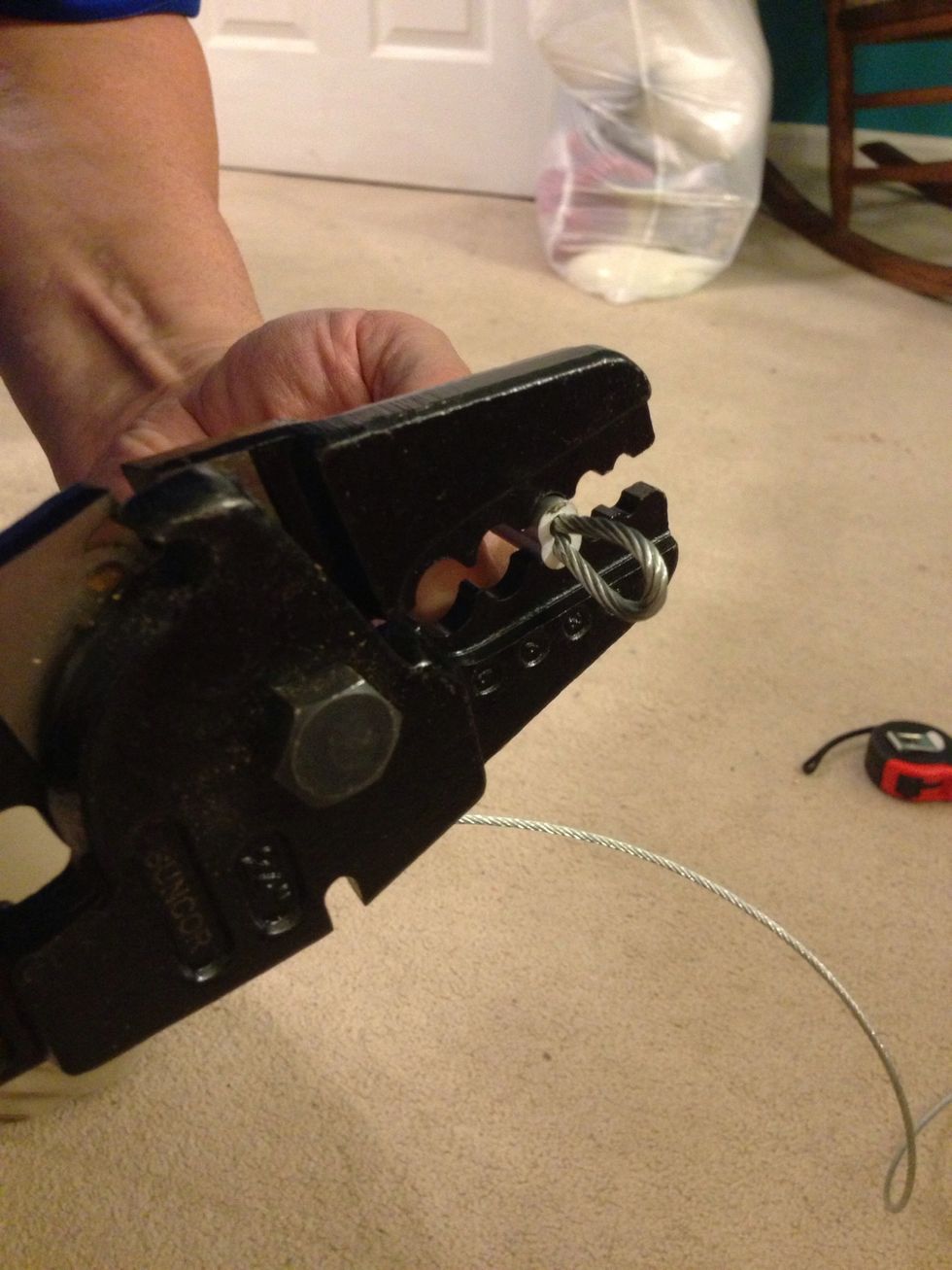 Clamp the sleeve with a swagging tool (available at most big box hardware stores). You can use wire rope clamps instead of sleeves and you won't even need the tool.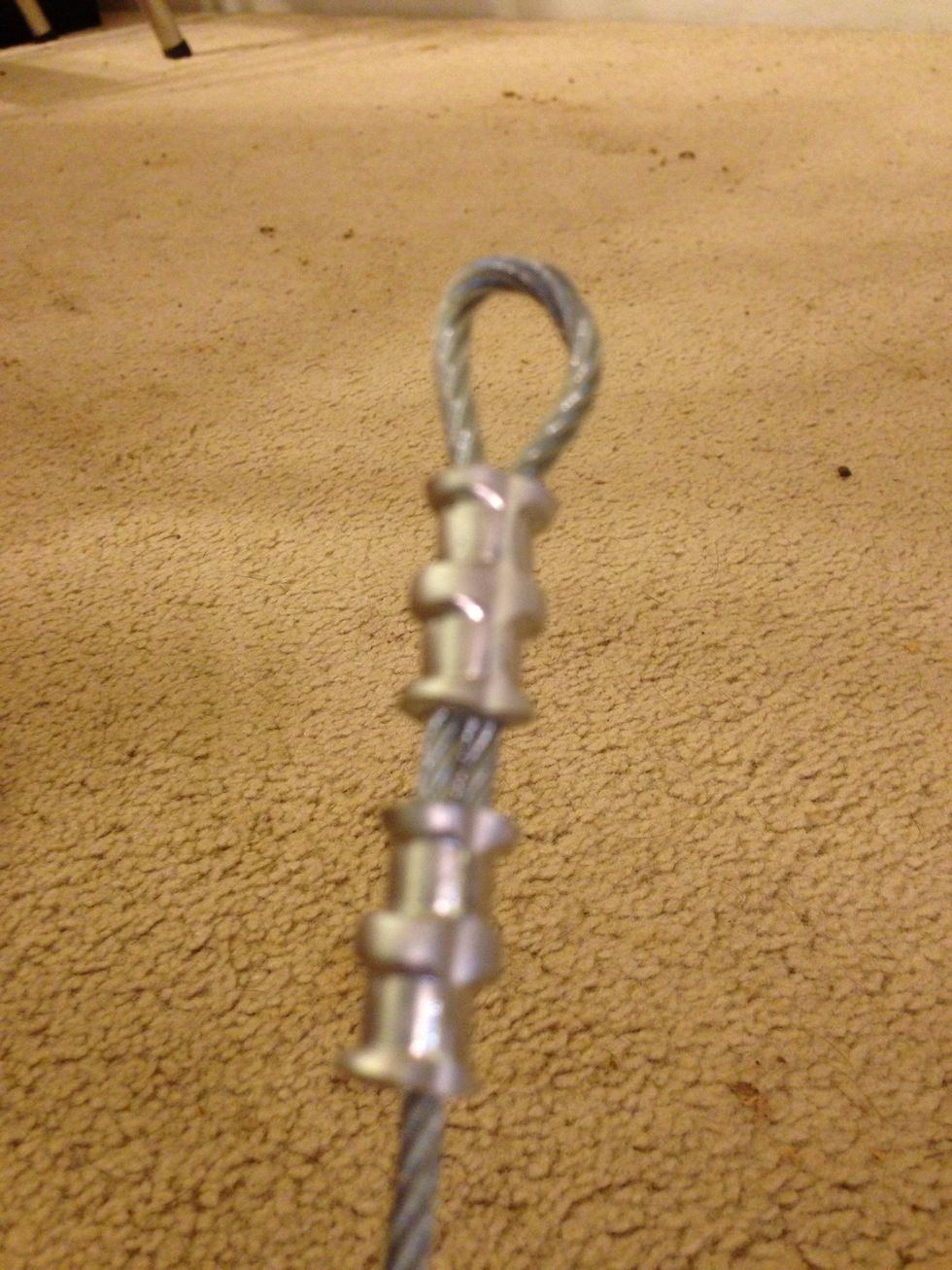 I used two sleeves on each end so no wire was exposed. Cut your wire to length and repeat this process on the other end.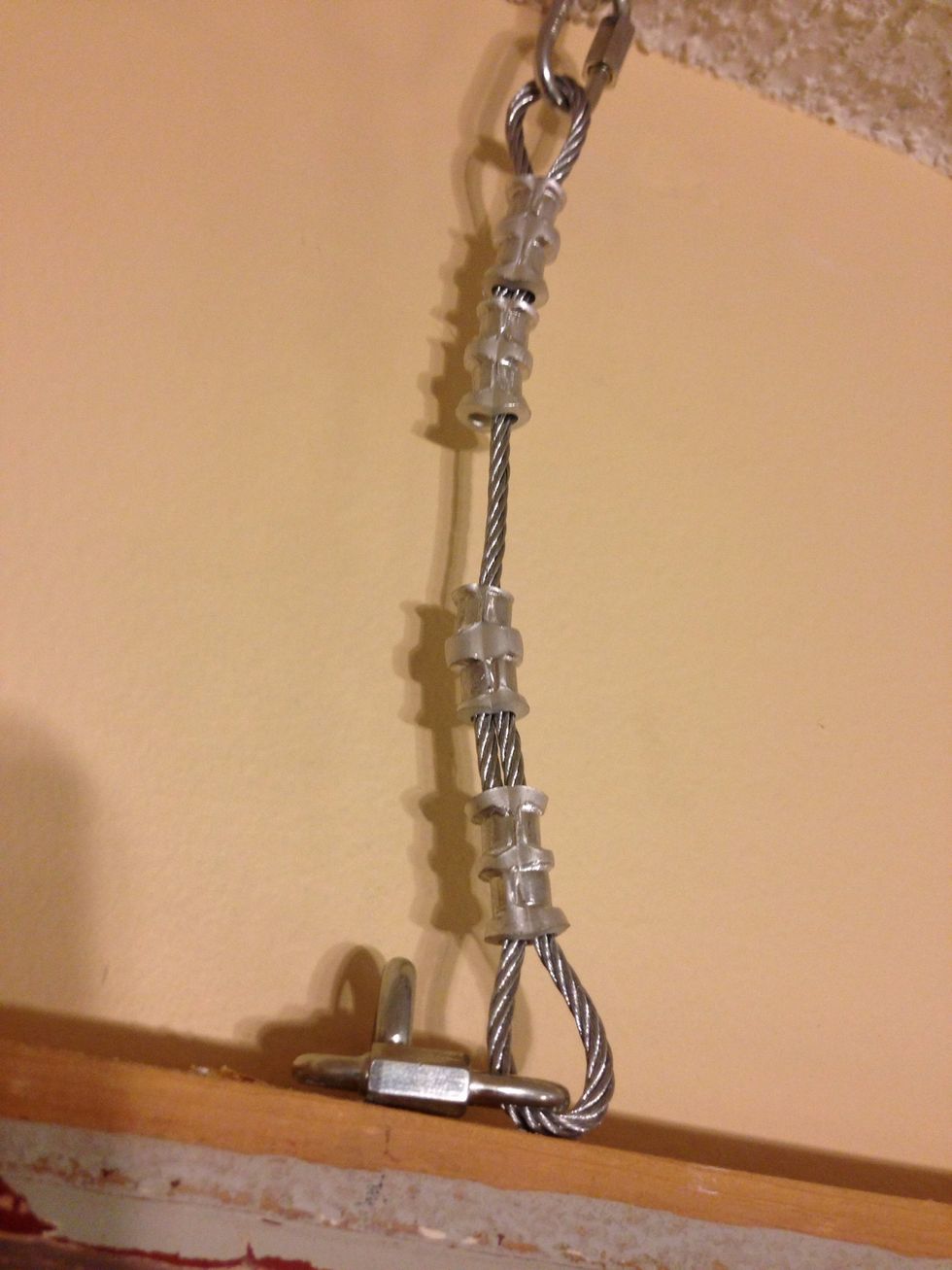 Once the cable is completed, use quick links on each need to connect to the screw hooks in the ceiling and on the window.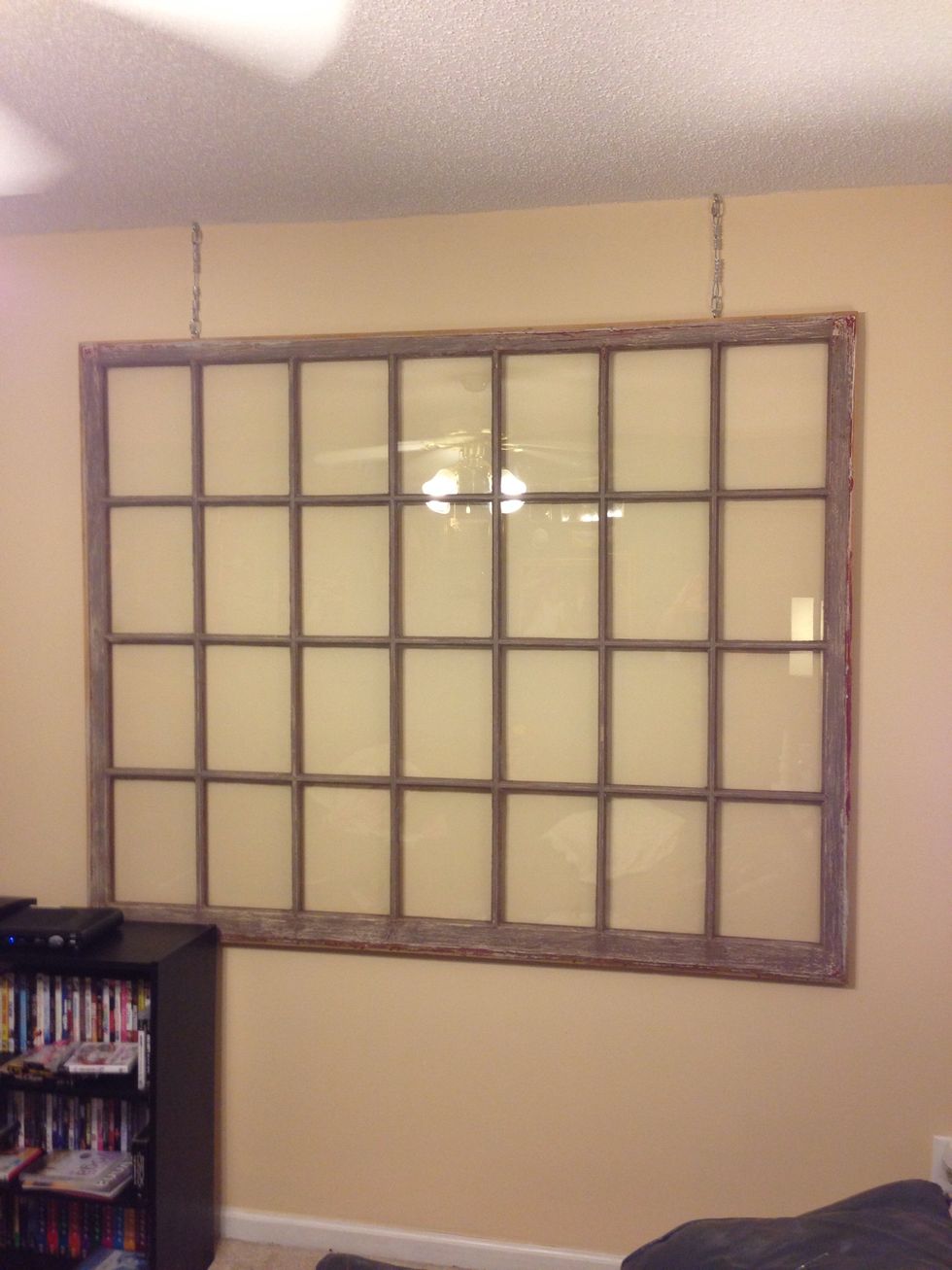 You're done! Pictures aren't in yet. It's much easier and safer to put the pics in first and then hang the window.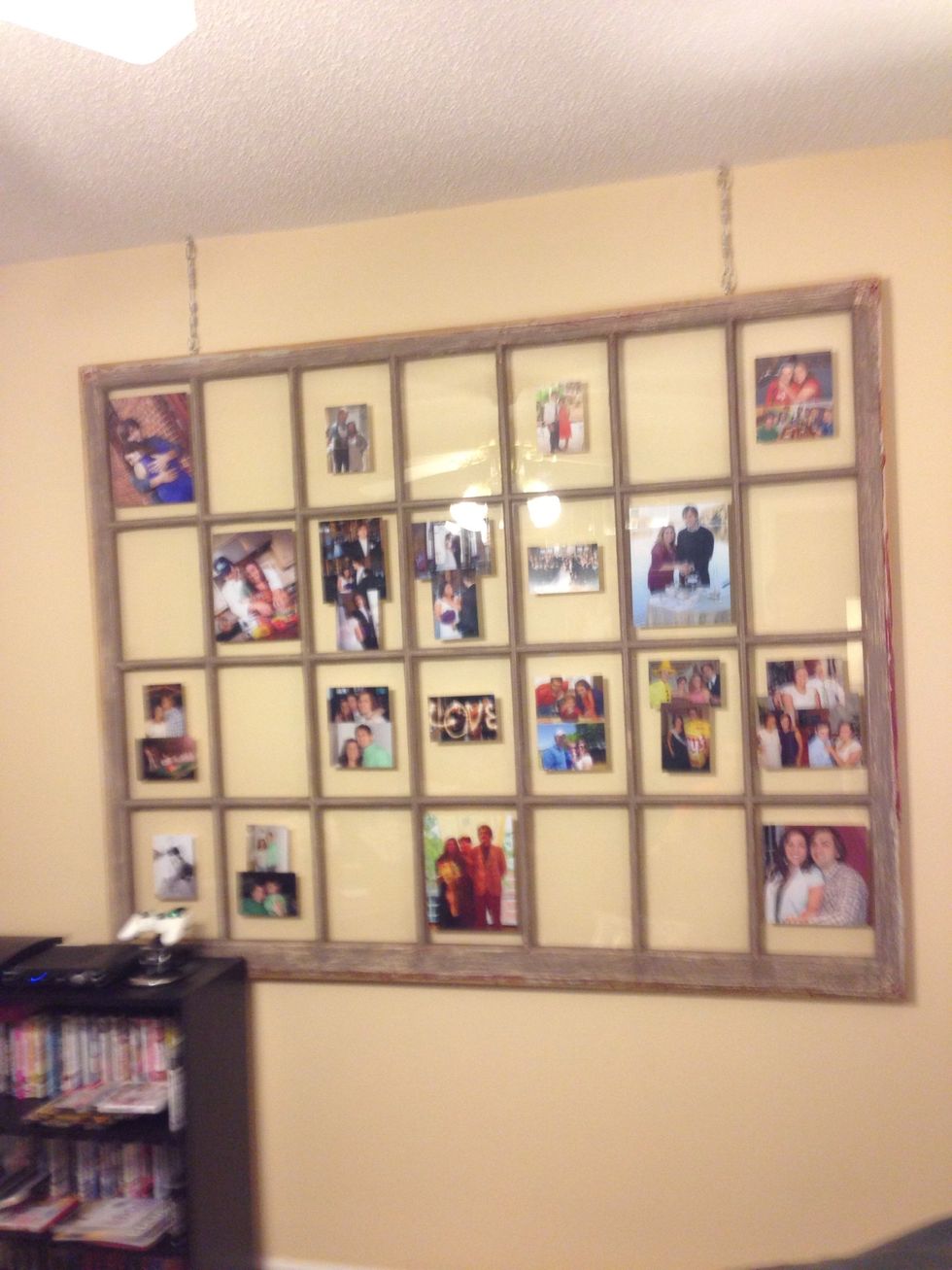 Here's the almost finished product.
1.0 Picture window (salvaged)
2.0ft Aircraft cable
4.0 Screw hooks
4.0 Quick links
1.0 Swagging tool
8.0 Cable sleeves (optional)
8.0 Cable clamps (optional)
Drills