This pickled crudité is easy to make in quantity and uses vegetables that are in season during winter. Perfect for a large holiday party! Original recipe from the December 2011 issue of Bon Appétit.
276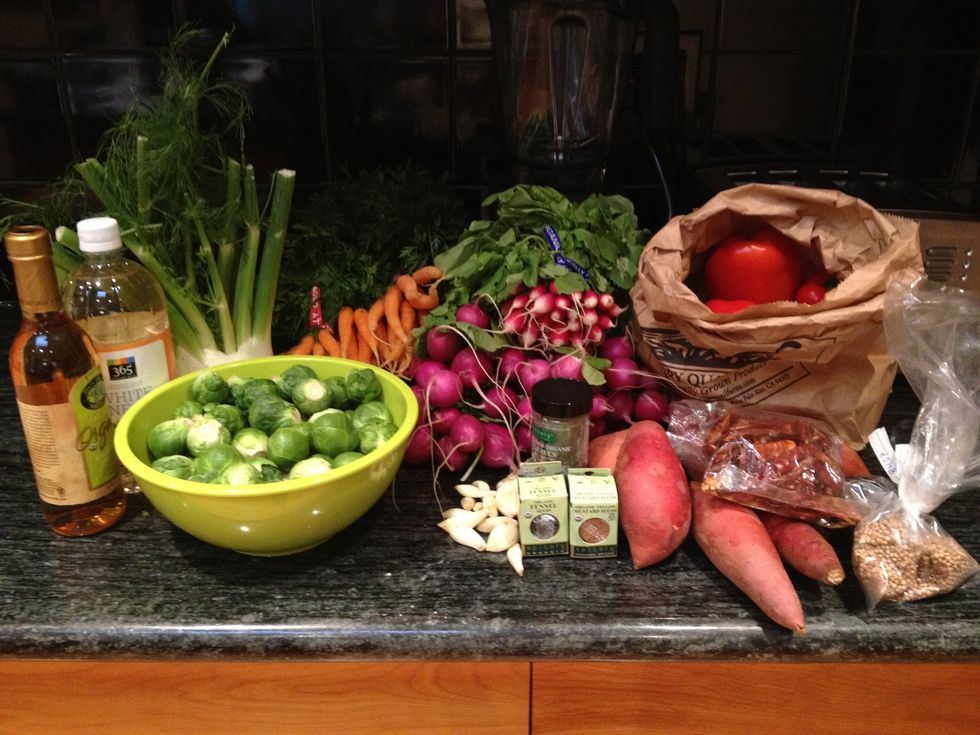 Gather your ingredients. I am making this for a large party, so am doubling the recipe.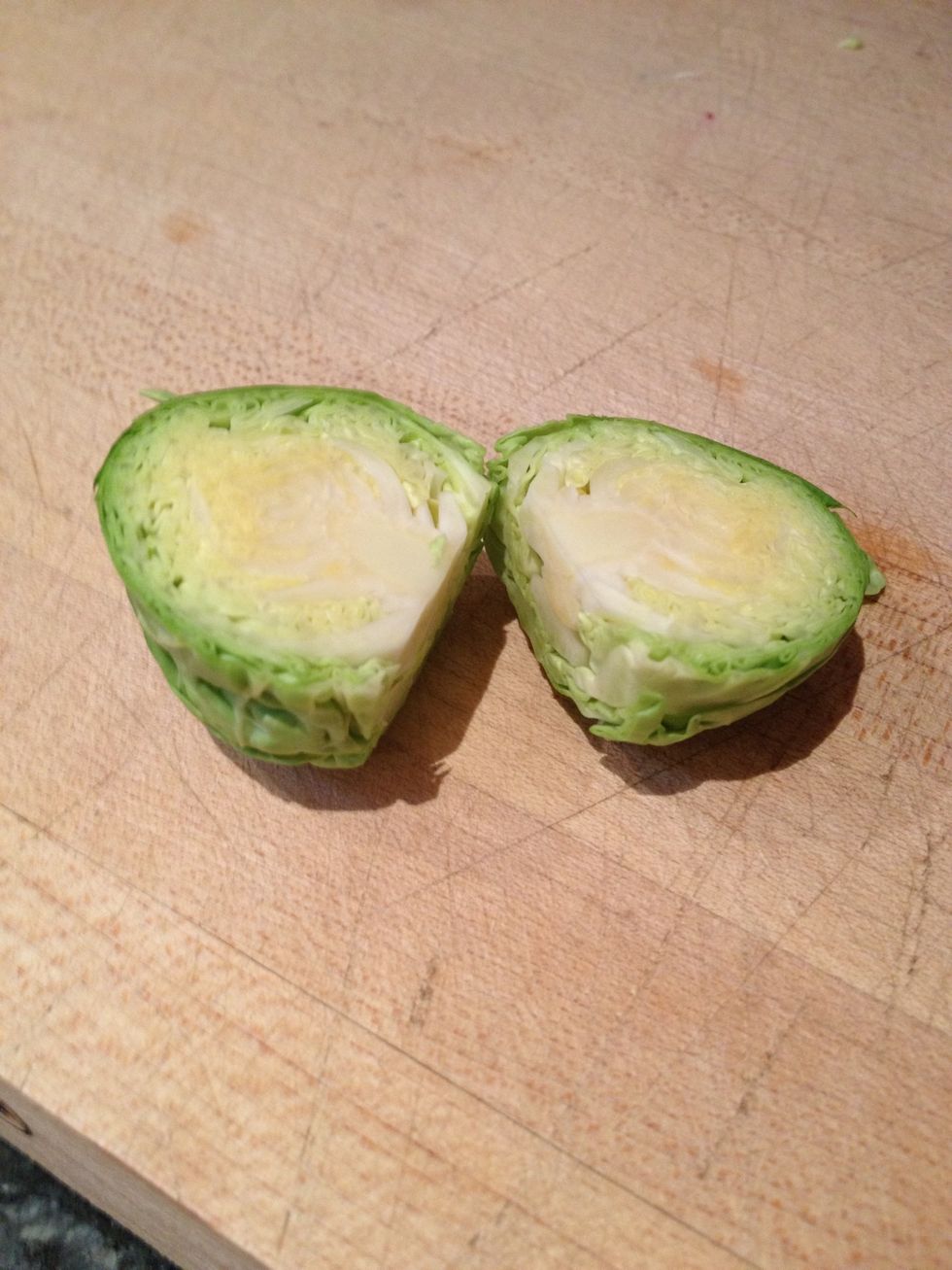 Trim and halve all the Brussels sprouts.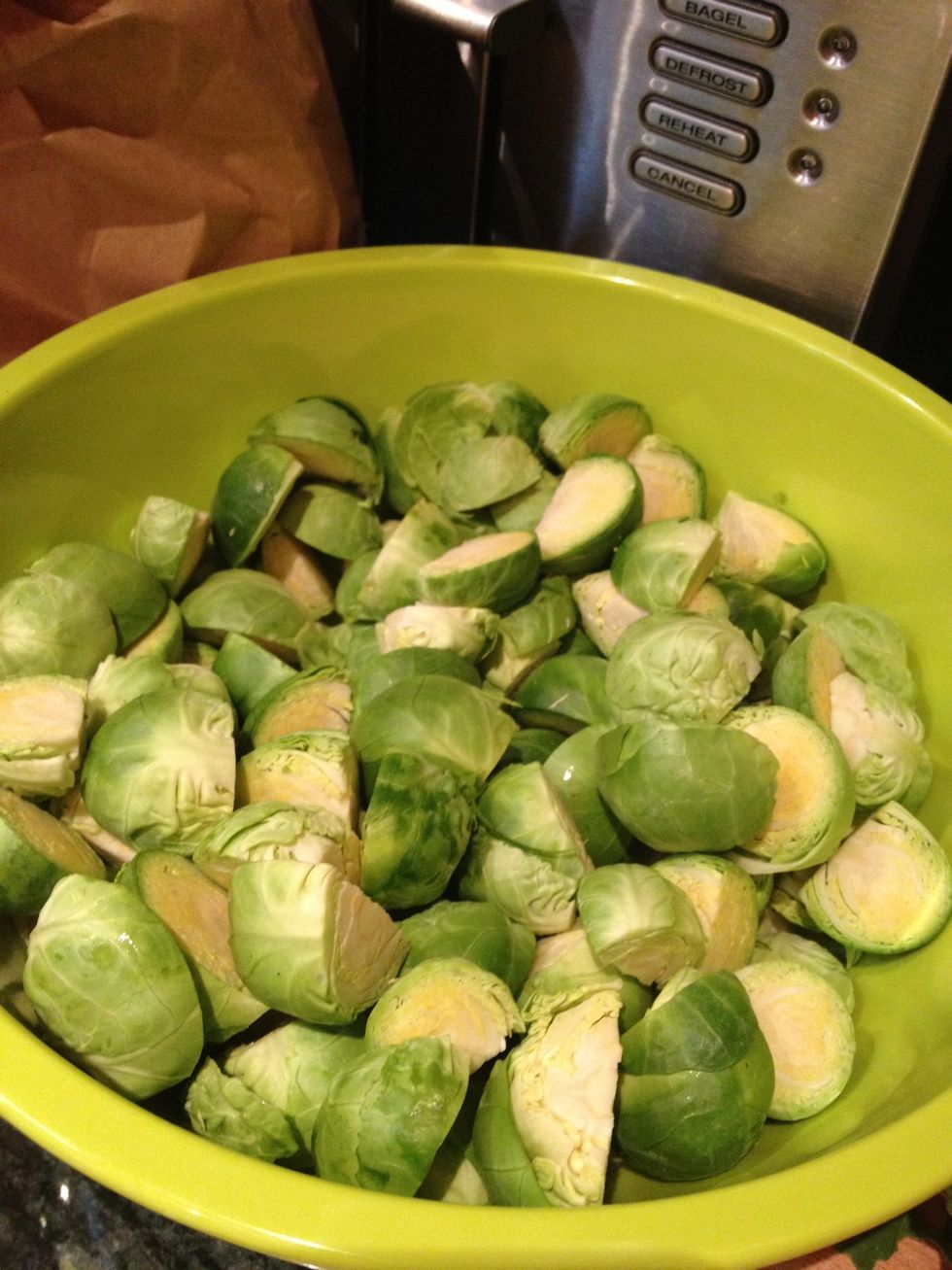 Pickled Brussels are my favorite, so I am throwing in some extra!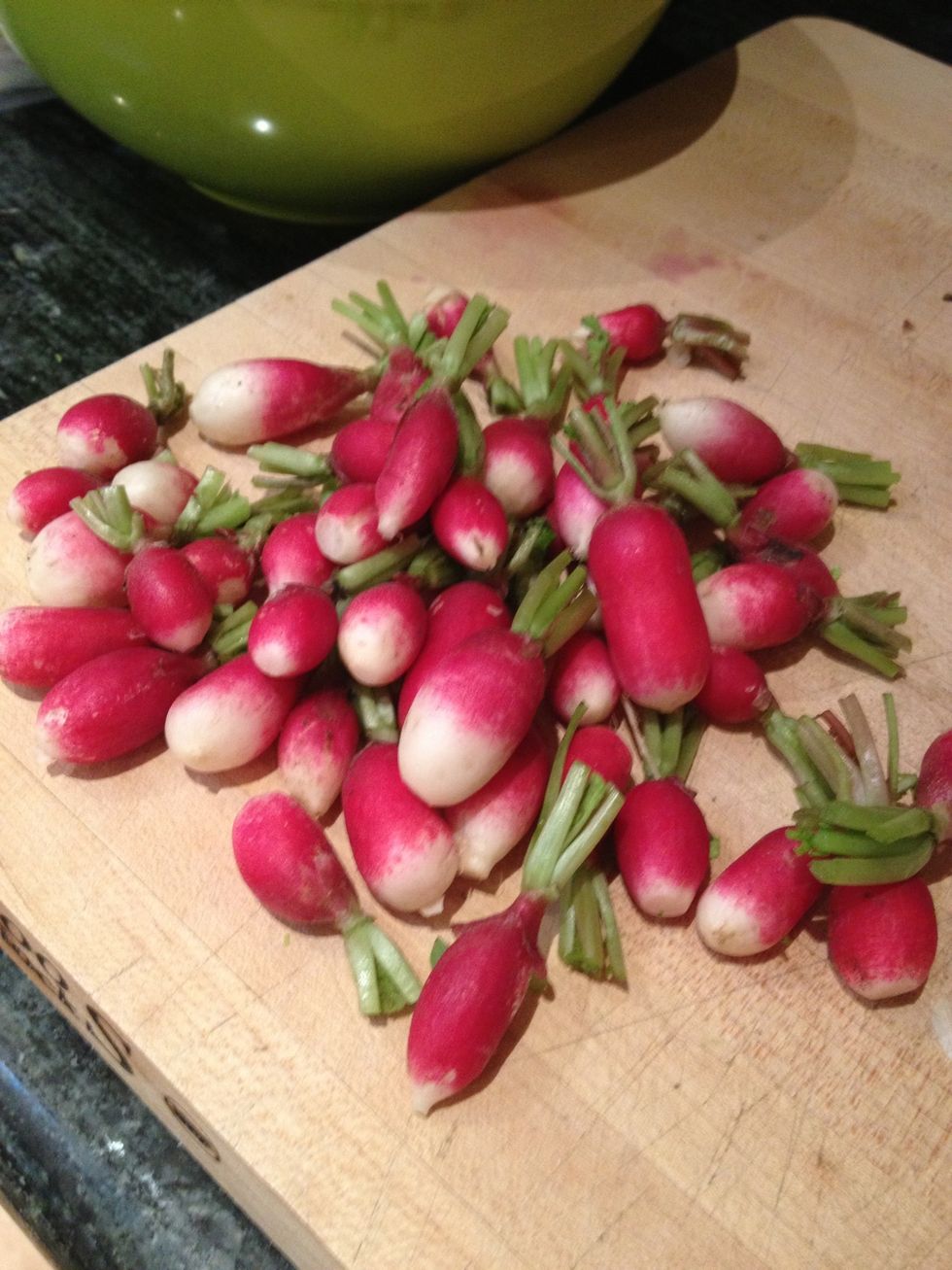 Clean and trim the radishes, keeping 1/2 inch green top still attached.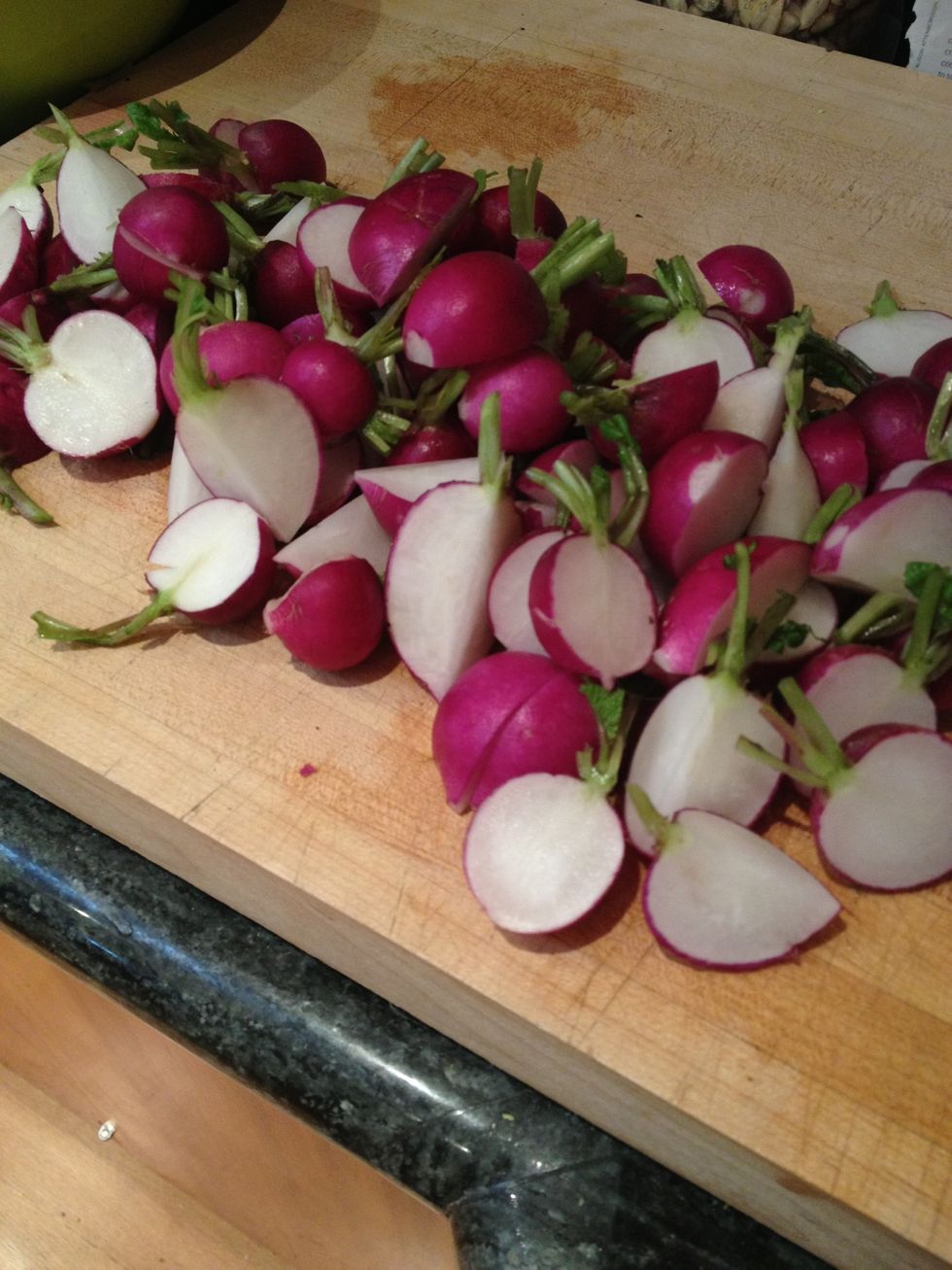 Clean and trim the turnips, keeping 1/2 inch green top still attached. At my local farmers market this morning there were beautiful purple Japanese turnips that I could not resist. They are delicious.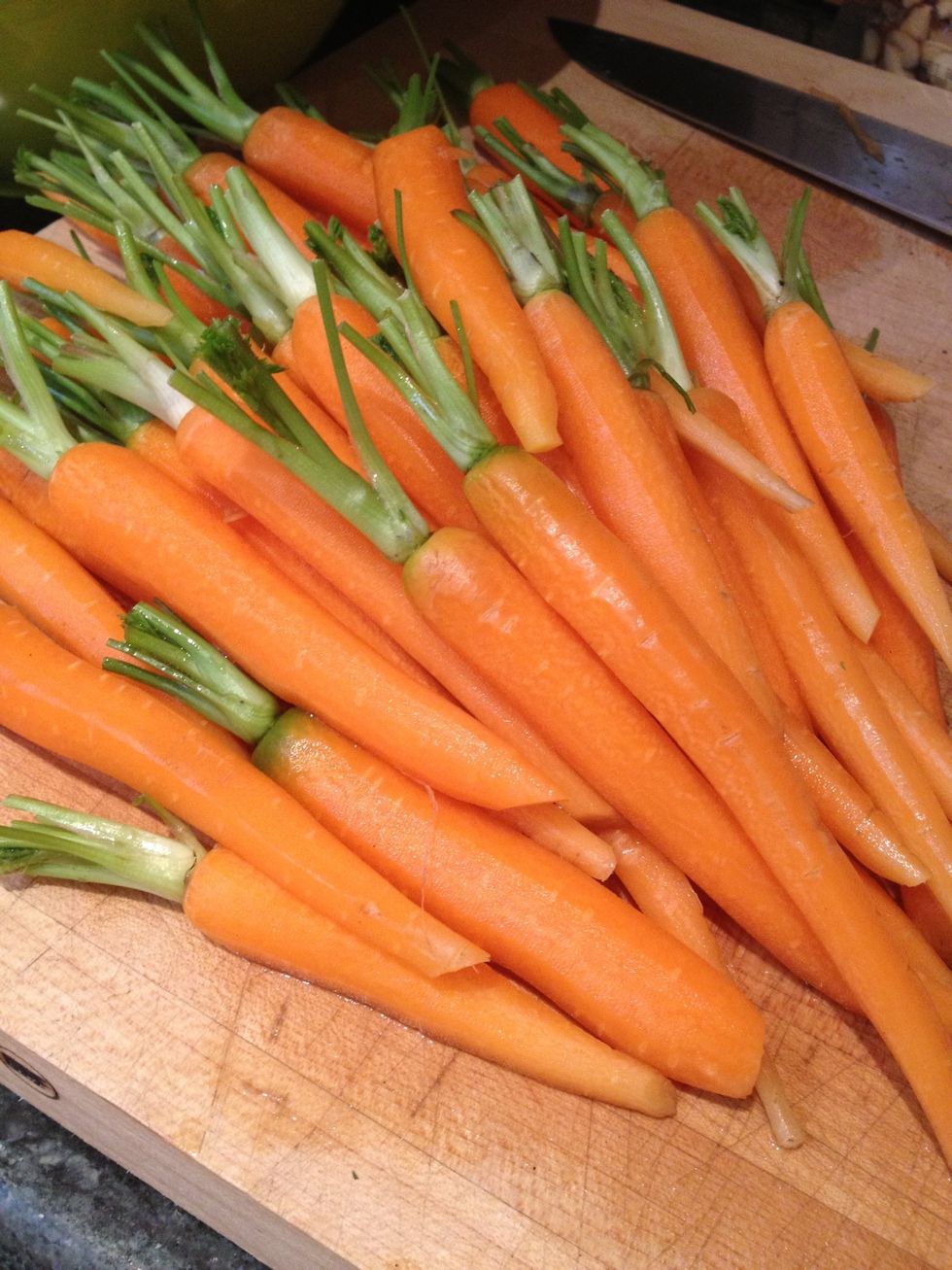 Peel and trim the baby carrots keeping 1/2 inch green top still attached. If you can only find large carrots (anything more then 1inch in diameter) then also slice them down the center.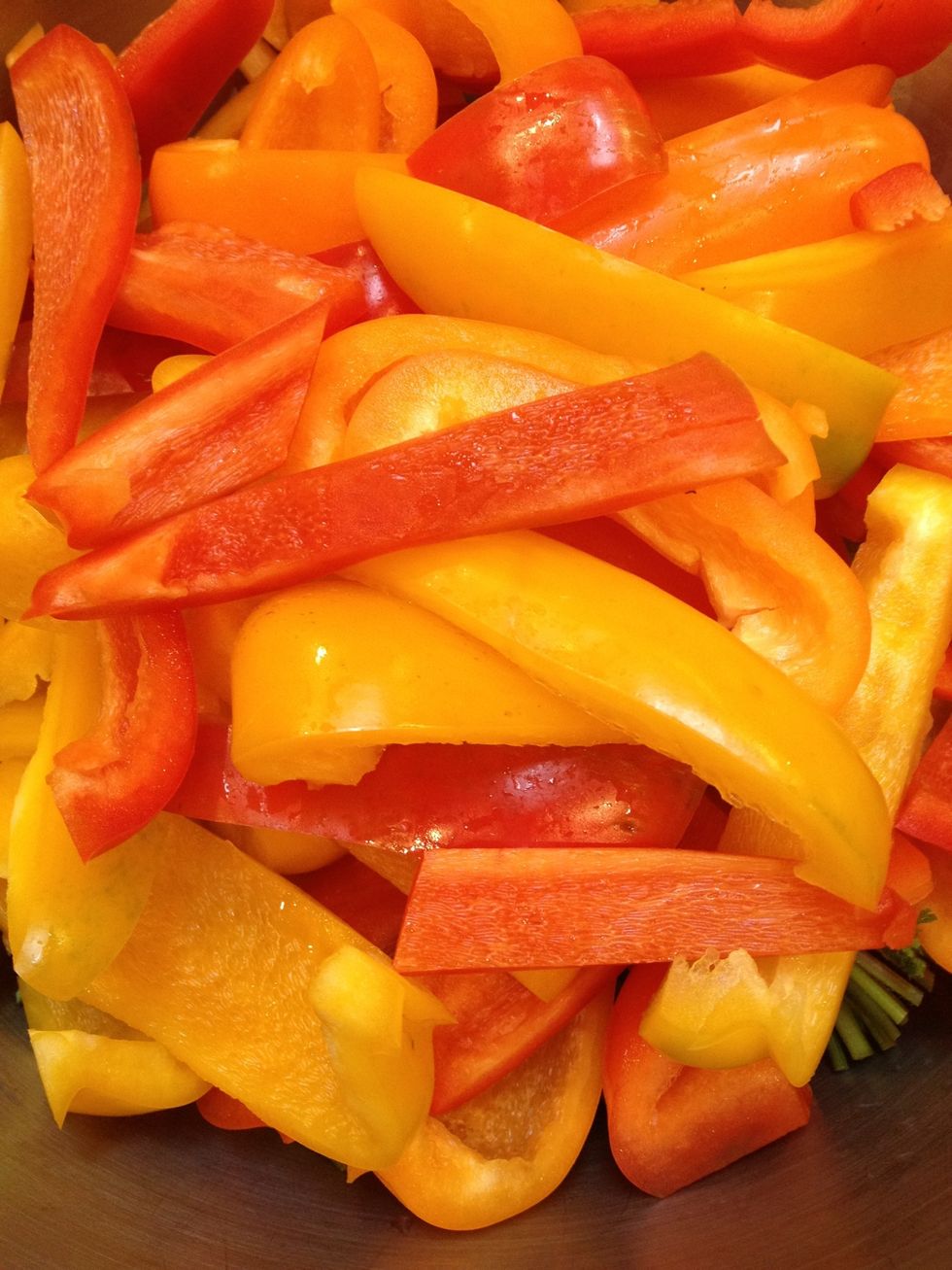 Slice the peppers.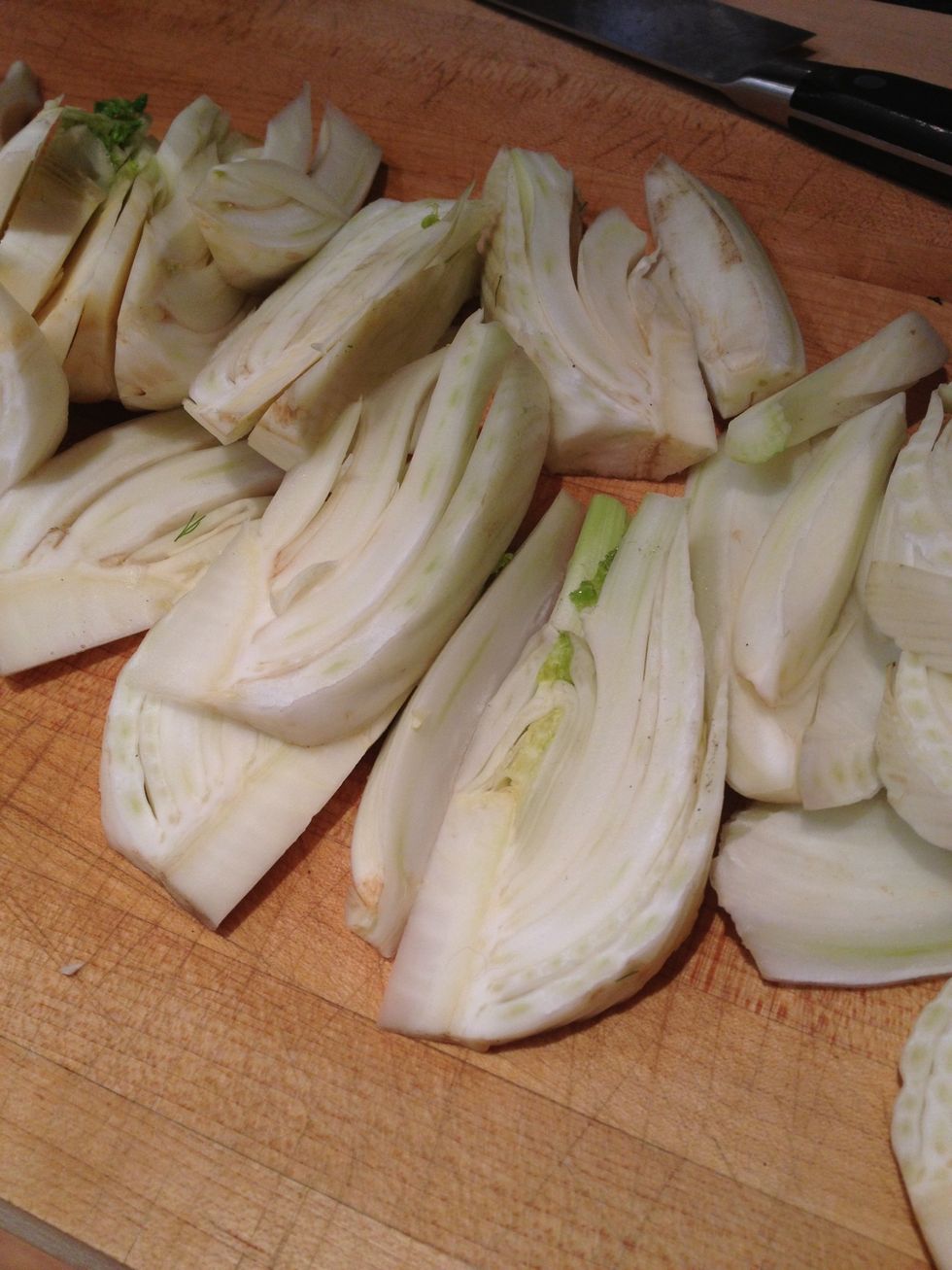 Trim and halves the fennel lengthwise. Cut into wedges with some core still attached.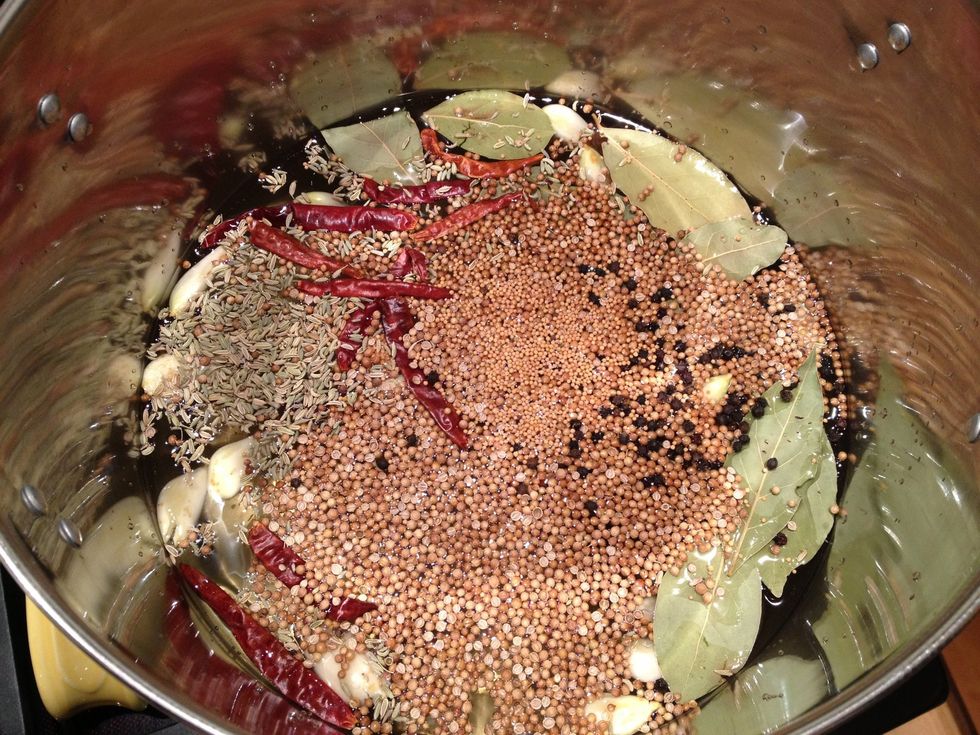 In a large pot combine the water, both vinegars, sugar, kosher salt, bay leaves, garlic cloves, chiles de árbol, fennel seeds, coriander seeds, peppercorns and yellow mustard seeds. Bring to a boil.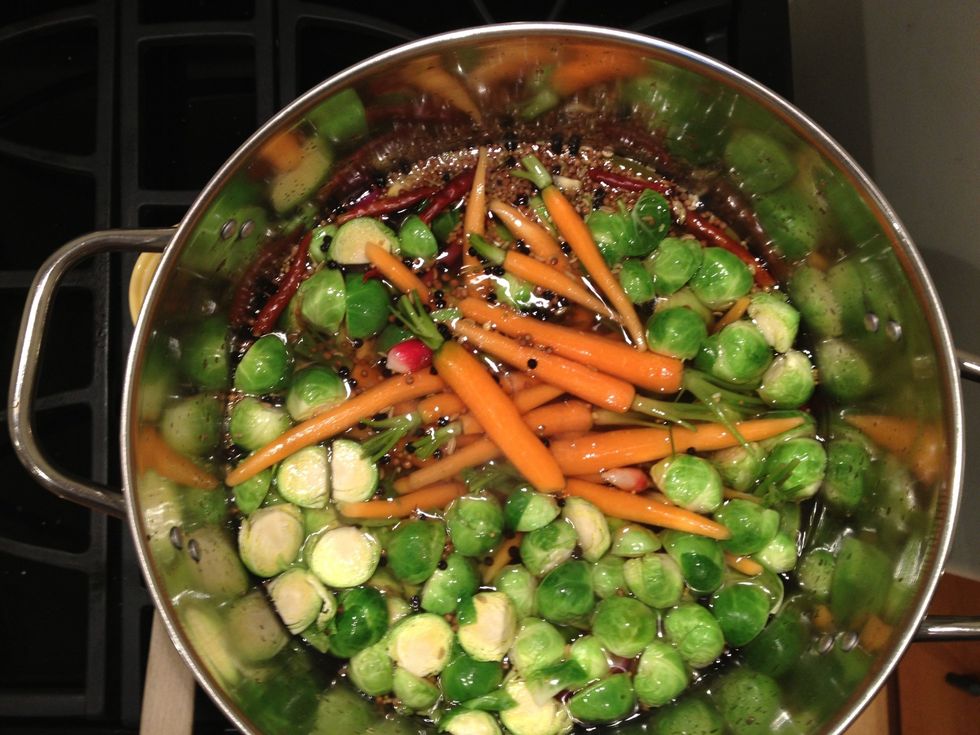 Once at a boil, and the sugar and the salt have dissolved, add the brussels sprouts, carrots, and turnips. Cook until just barely crisp-tender, about 5 minutes.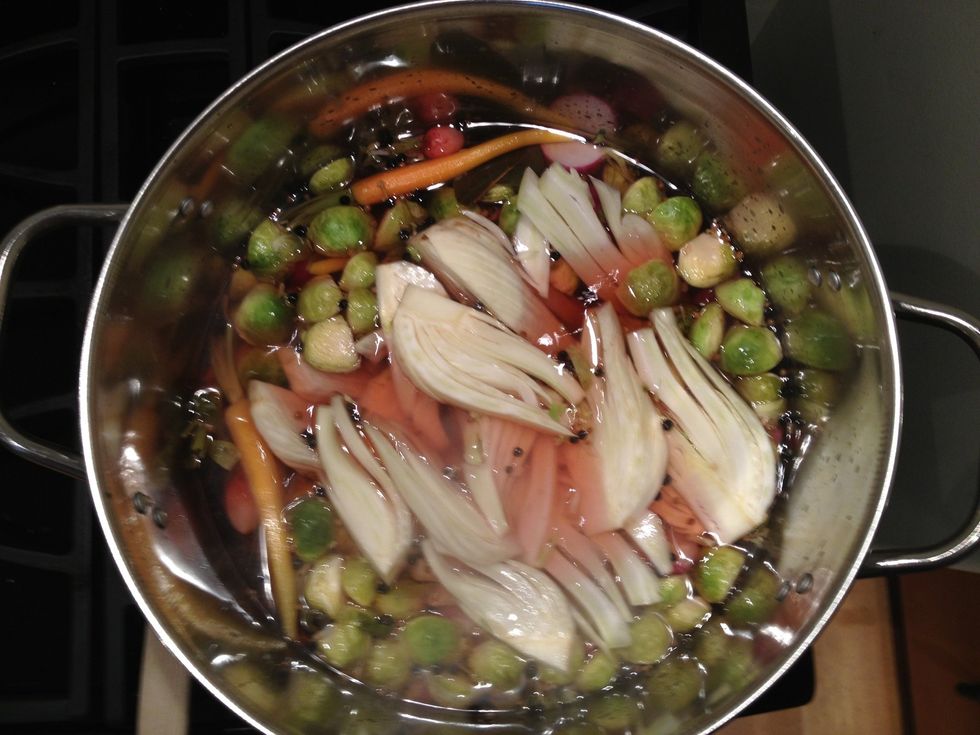 Add the fennel and cook for 1 minute.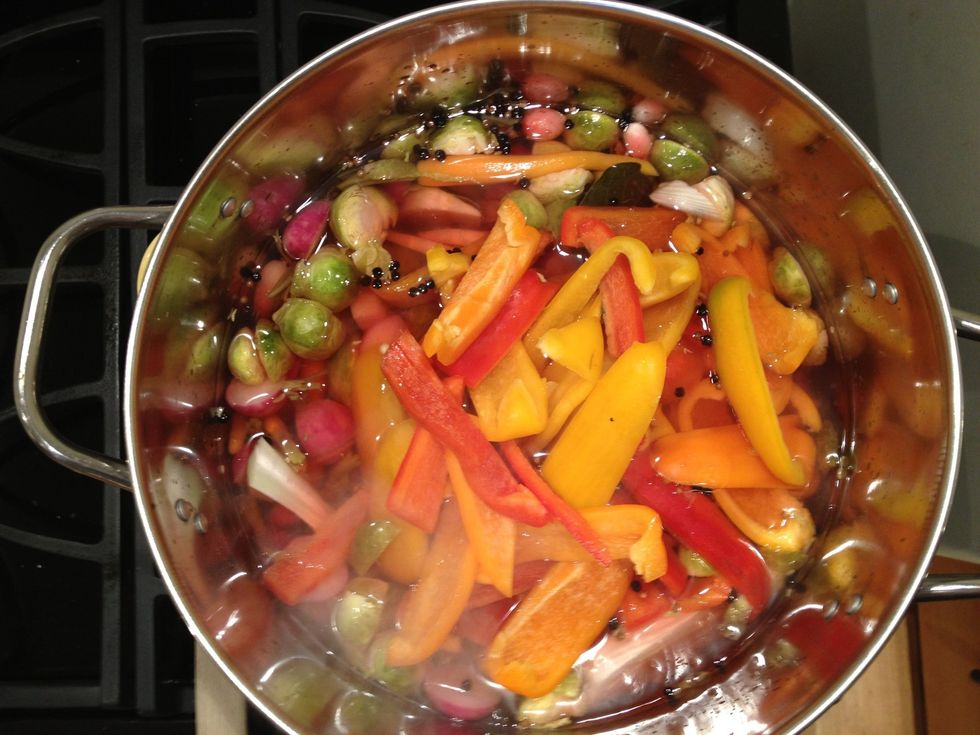 Add the peppers. Press them down to make sure they get covered by the brine. Cook for 30 seconds.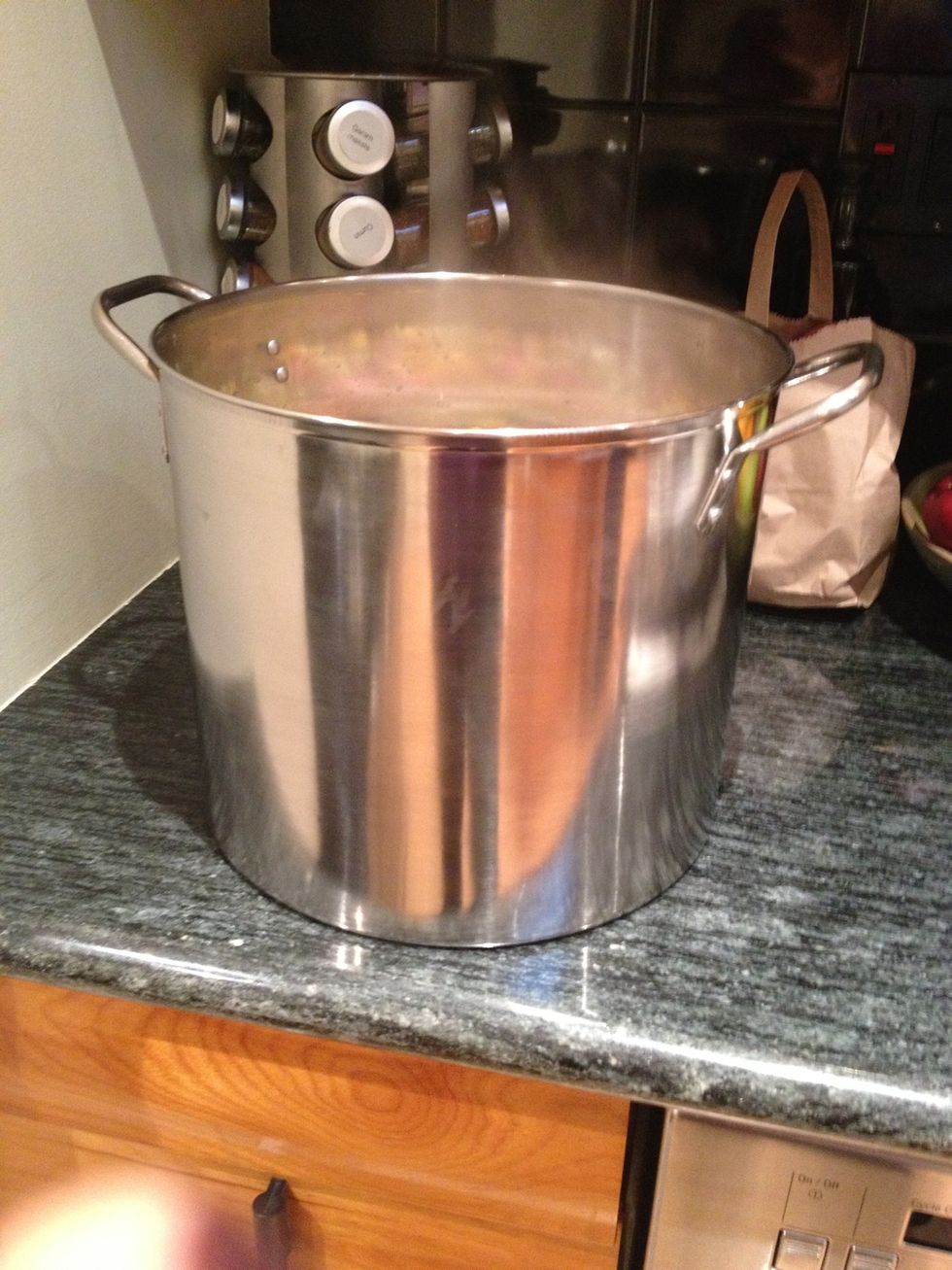 Quickly remove the pot from the burner and let cool to room temperature.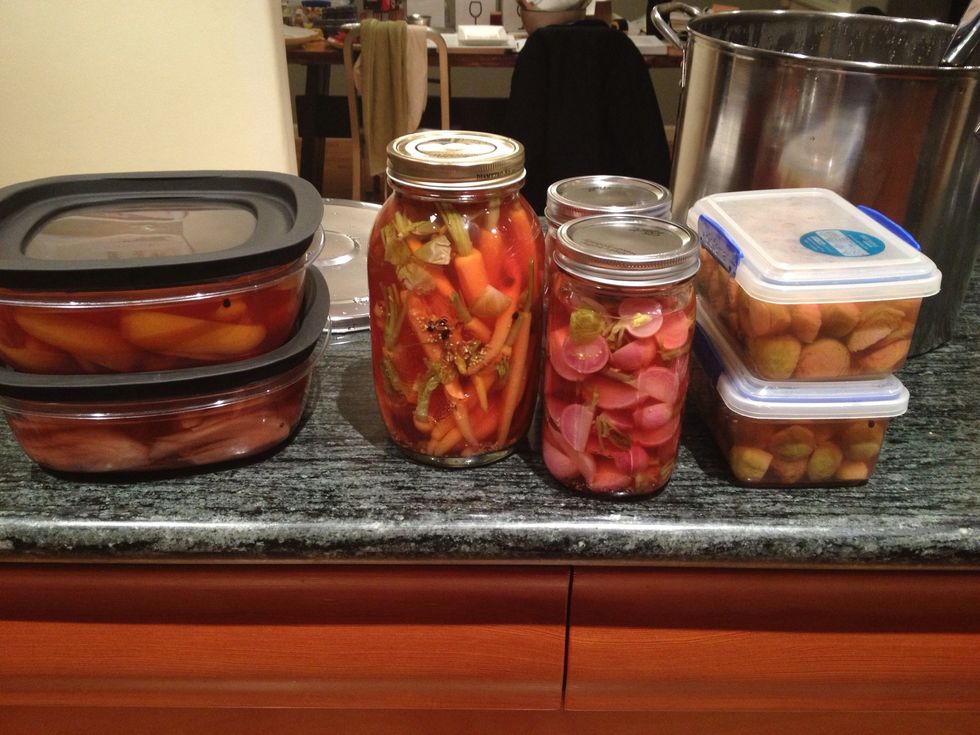 Cover and chill. Either serve when cold, or keep in the fridge for up to 24 hours. You can keep in the fridge longer if you transfer to airtight containers. Drain vegetables before serving.
Arrange on a platter and serve.
2.0c White wine vinegar
2.0c Distilled white vinegar
8.0c Water
1/3c Sugar
1/4c Kosher salt
8.0 Bay leaves
8.0 Garlic cloves, smashed
6.0 Chiles de Arbol
2.0Tbsp Fennel seeds
2.0Tbsp Coriander seeds
1.0Tbsp Whole black peppercorns
1.0Tbsp Yellow mustard seeds
1.0lb Brussels sprouts
1.0lb Skinny Baby carrots
2.0bnch Baby turnips
2.0bnch Baby radishes
1.0 Large fennel bulb
1.0lb Bell peppers
A large pot
San Francisco, California